With a twist to the 'whodunit' approach, 'The Sinner' is an anthology thriller drama TV series, that focuses majorly on the 'whodunit' part. We already know who did the crime. The question is 'why'? To give a bit of intro, this twisted, complicated show is adapted from the novel of the same name by Petra Hammesfahr…. And he is German! Interested already? Well, let's go on then.
Season 1 of 'The Sinner' focuses on a loving mother and an extremely sweet wife, Cora, who goes for a quiet vacation with her family. But then, she sees a guy while lazing on the beach and suddenly kills him with a fruit knife. Apparently, she does not even know him. So, what happened? What was the motive behind this messed up murder? This is left for detective Harry Ambrose to find out, who immediately takes interest in the case and decides to dig further into her past, memories, and long-lost, forgotten secrets. Season 2 also takes a similar path. When a young boy murders a couple, Ambrose is instantly curious and tries to unearth the real reason behind this ghastly act. He tackles this case after he comes for a visit to his hometown, which houses a hostile cult in its vicinity that is somehow connected to the incident. Haunted by his own past and surrounded by the trauma of his own complicated history, Ambrose feels connected to this boy and risks everything to help him.
Now, if you are done with all the episodes of 'The Sinner', we understand that you might be searching for some titles that explore similar ideas and concepts. Well, you are in luck! We've managed to compile several shows that are similar in style and tone to this gorgeously dark, compelling crime drama. Here's the list of best series similar to 'The Sinner' that are our recommendations. You can watch several of these shows like 'The Sinner' on Netflix, Hulu or Amazon Prime.
12. Eyewitness (2016-)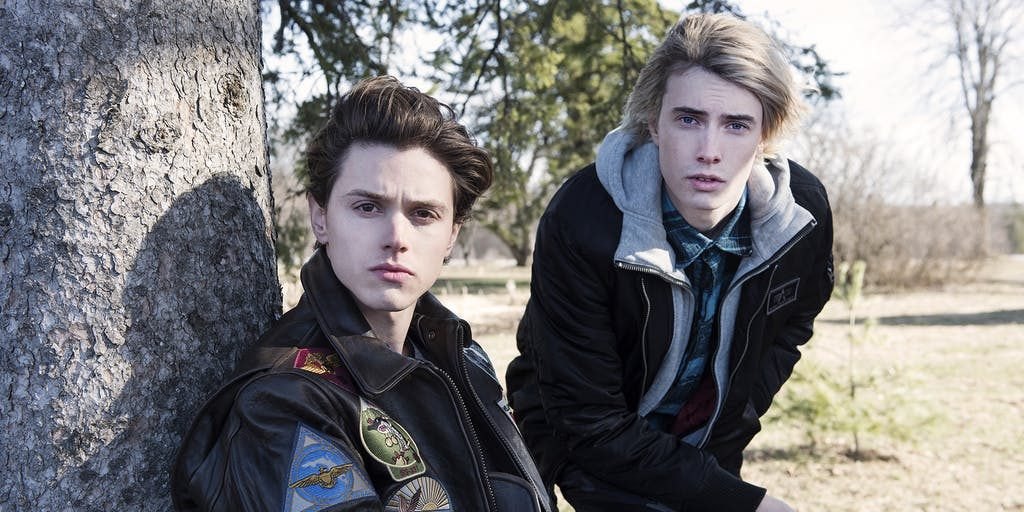 Lukas Hallenbeck is the outwardly perfect guy. He is a popular high school teen, he has a beautiful girlfriend, and he is a biking star. But he is confused about his sexuality. So, when he meets Philip, the two boys get involved in a secret relationship. However, complications arise when the duo witnesses a murder. Now, they are scared that the killer might find them out and their secret will come to surface. Haunted by the trauma of what they saw, Lukas and Philip cannot forget the incident and realize that their lives might just get transformed for the worse.
11. Deep Water (2016)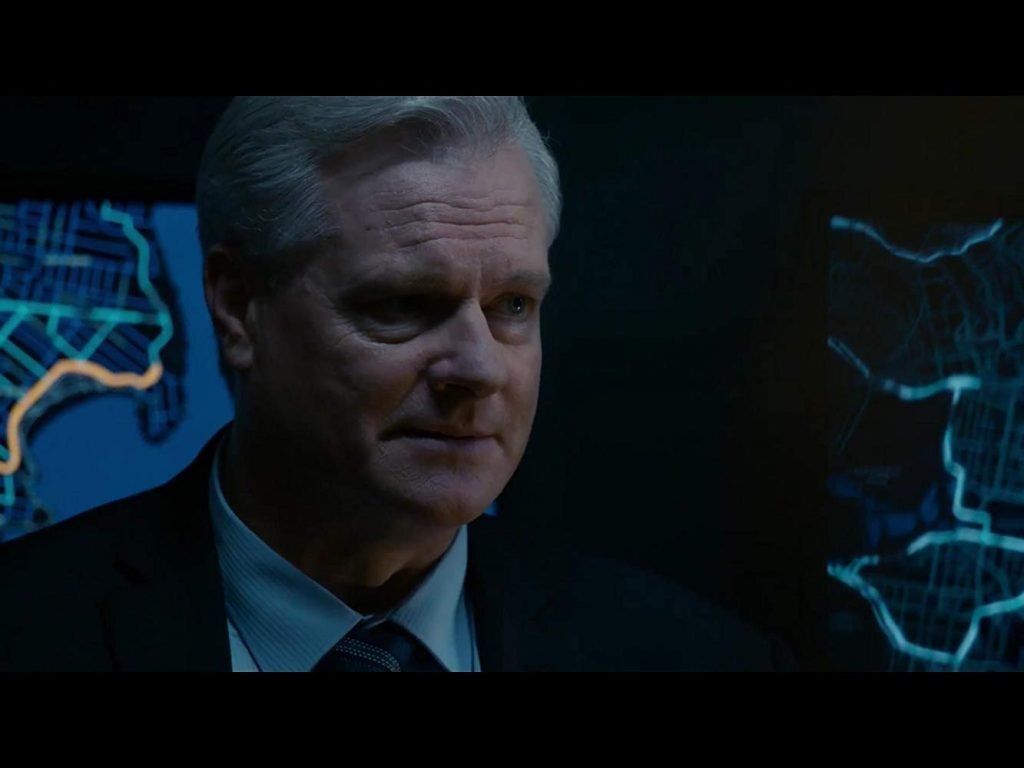 An Australian crime drama, 'Deep Water' is a four-part miniseries that is loosely based on the murders of around 30 to 80 gay individuals in the suburbs and beaches of Sydney during the 1980s and 1990s. These incidents were never solved. The show introduces us to detectives Tori Lustigman and Nick Manning who need to solve a brutal homicide in Bondi. The case immediately catches Tori's attention because she is already haunted by the mysterious disappearance of her teen brother. So when the duo unearth clues which point to a weird connection between the unexplained suicides, deaths, and disappearances of gay men in the 80s and 90s, they put everything on the line to unravel the puzzle.
10. Top of the Lake (2013-)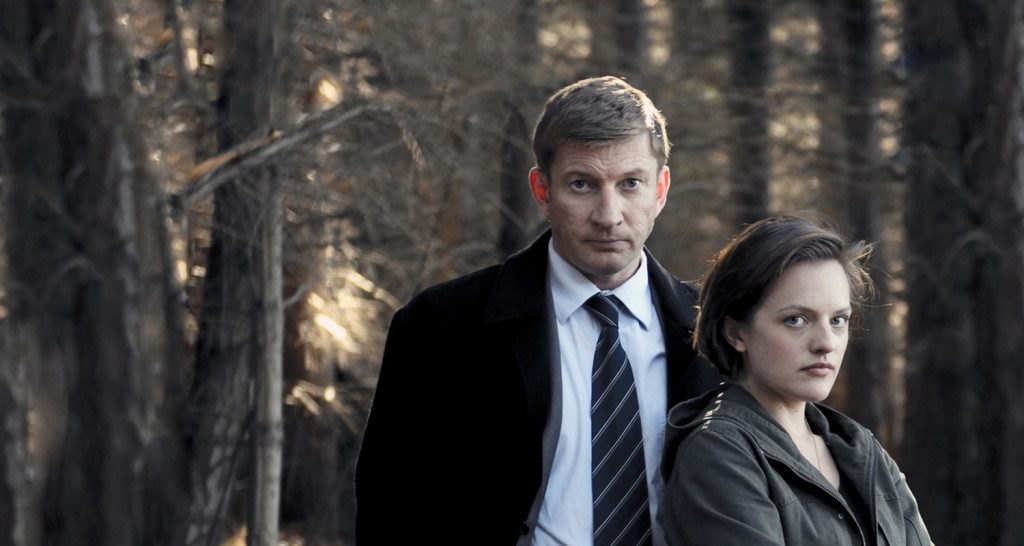 'Top of the Lake' is created and written by Jane Campion and Gerard Lee, and directed by Campion and Garth Davis. Season 1 is centered around detective Robin Griffin, who attempts to solve the disappearance of a pregnant 12-year-old girl. Season 2 follows Griffin five years later as she investigates the murder of an unidentified Asian girl, whose corpse is found on Bondi beach.
9. Safe (2018-)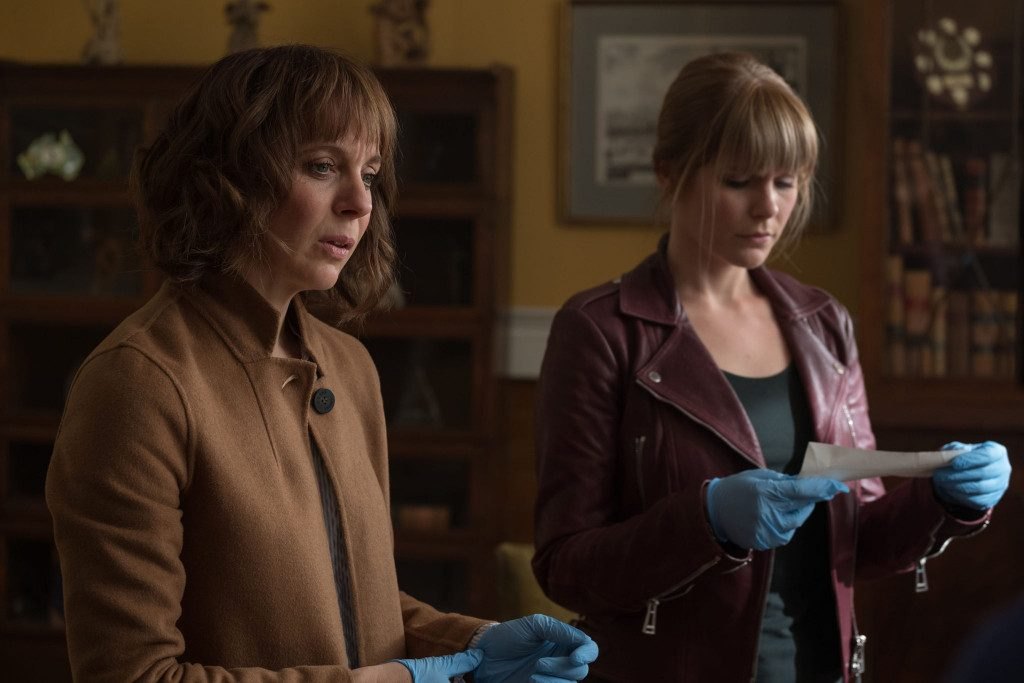 'Safe', created by Harlan Coben, is centered around Tom, a widower who has single-handedly brought up two of his daughters amidst several struggles. Everything seems perfect and he also starts a relationship with Sophie, a police detective. But things soon take a bad turn when Tom's older daughter mysteriously vanishes along with her boyfriend. As secrets unravel, Tom comes to know of several dirty truths buried in this supposedly secured, gated society where he lives. Everyone, even his closest people, have their own agenda. So, is this neighborhood 'safe' after all?
8. Quicksand (2019-)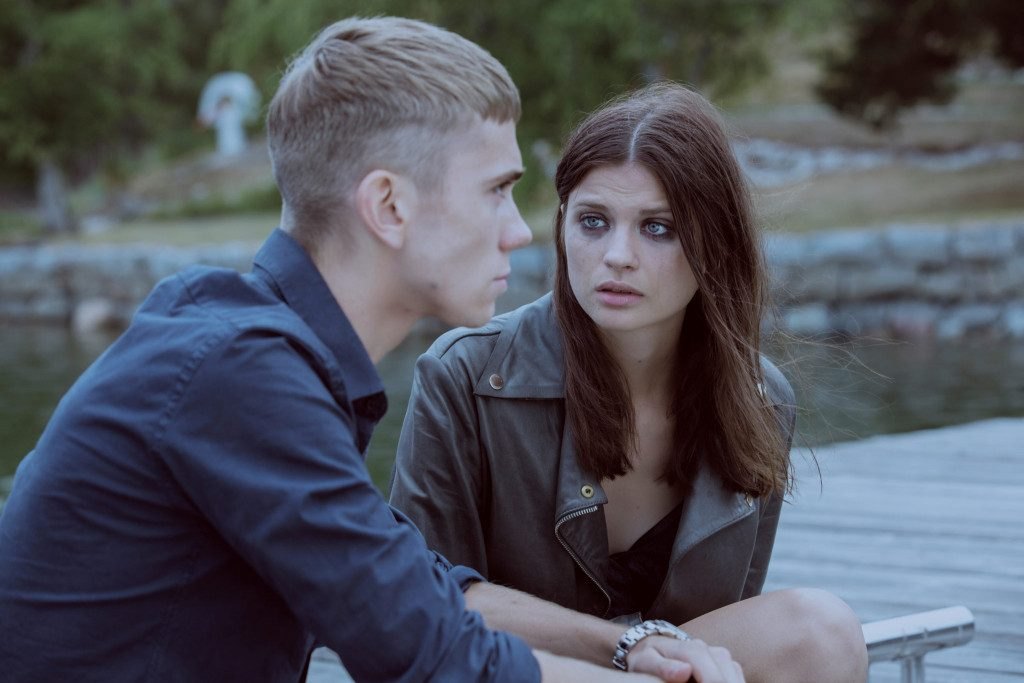 A show that closely resembles 'The Sinner' in terms of concept, characters, and narration is perhaps the Swedish crime drama series 'Quicksand'. An adaptation of the novel of the same name written by Malin Persson Giolito, it is about Maja, an 18-year-old teen who studies in an elite school and comes from an affluent family. After a shooting takes place at Djursholms senior high school, she is arrested for the murder of her boyfriend and friend. Although she first admits to the charges pressed against her, later, she denies them. The plot mainly concentrates on why she acted this way, rather than focusing on whether she committed the crime, just like we had seen in the case of Cora.
7. The Break (2016-)
'The Break', a French-Belgian crime drama TV series, features Anthony Rey as the producer and Matthieu Donck as the director. The plot of this show revolves around police detective Yoann Peeters who has recently shifted to Brussels along with his daughter. However, he is soon assigned the case of a football player whose corpse is found in a river. Although the case is ruled as suicide, Peeters suspects foul play and murder.
6. The Fall (2013-16)
'The Fall' is primarily centered around Detective Superintendent Stella Gibsons and serial killer Paul Spector. A gritty psychological thriller, the show focuses on two hunters, Spector, who is on his search for fresh victims, and Gibsons, who leaves no stone unturned to track him down. Since the local cops have no expertise in dealing with cases inspired by sexual motivation, they seek the help of this female investigator, who comes from the London Metropolitan Police and has the required experience in this sphere. While Gibsons' motto is 'anyone not part of the solution is part of the problem', Spector is a sly killer who leads a double life as a husband and a father.
5. Gonul (2015-)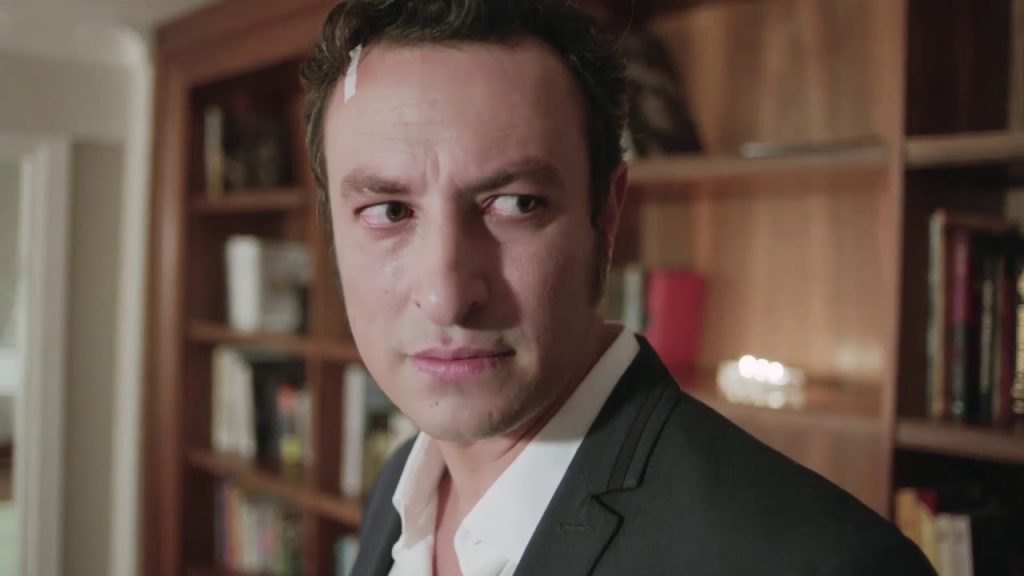 Gonul, an orphan, is employed as a surgical nurse in a hospital. There, she meets Tekin, who is haunted by his own traumatic past and apparently, is in need of love and support. Gonul relates to his plight and the two fall in love. However, one day, she meets Tekin's ex who reveals several dirty secrets about him. Now, when she is found dead soon after, Gonul realizes that she might be in a relationship with a very evil man.
4. Marcella (2016-)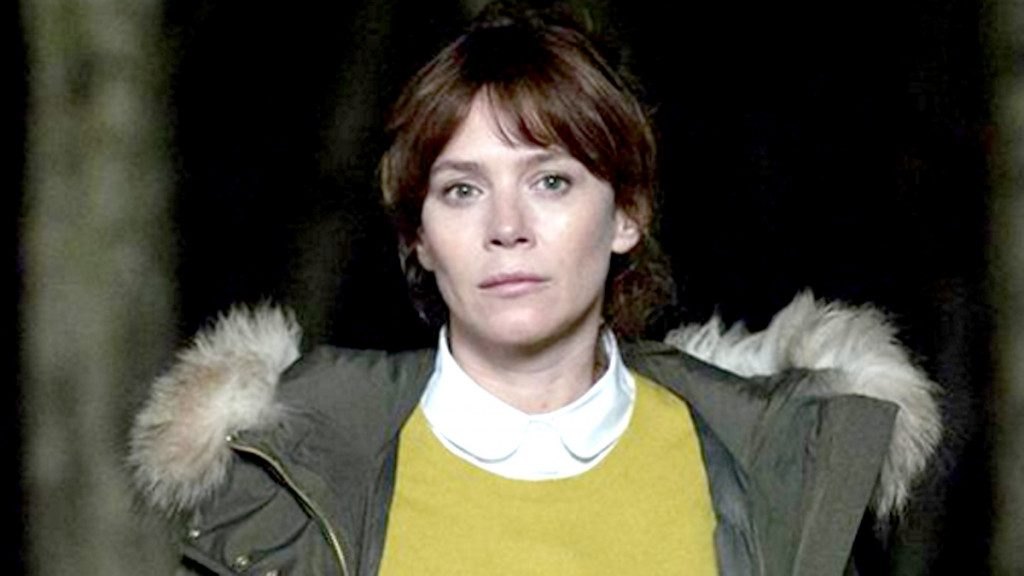 Marcella Backland is a detective working with the British police in London. When a missing child is discovered dead, Marcella is assigned the case, which soon turns into a sinister journey, laden with dark plots, twisted characters, and interwoven story lines. Narrated in the surreal Nordic noir style, this complicated story definitely deserves a mention on this list.
3. Paranoid (2016)
'Paranoid' is an eight-part series that centers around the fictional Woodmere police in the UK and a group of detectives who work for for them. They are assigned to track the murderer of a physician who had been stabbed and killed in a children's park. As the investigation proceeds, the team uncovers that this incident is somehow connected to a German pharmaceutical company. Consequently, they enlist the help of their German colleagues in Düsseldorf to help them solve the case.
Read More: TV Shows Like Future Man
2. Tabula Rasa (2017-)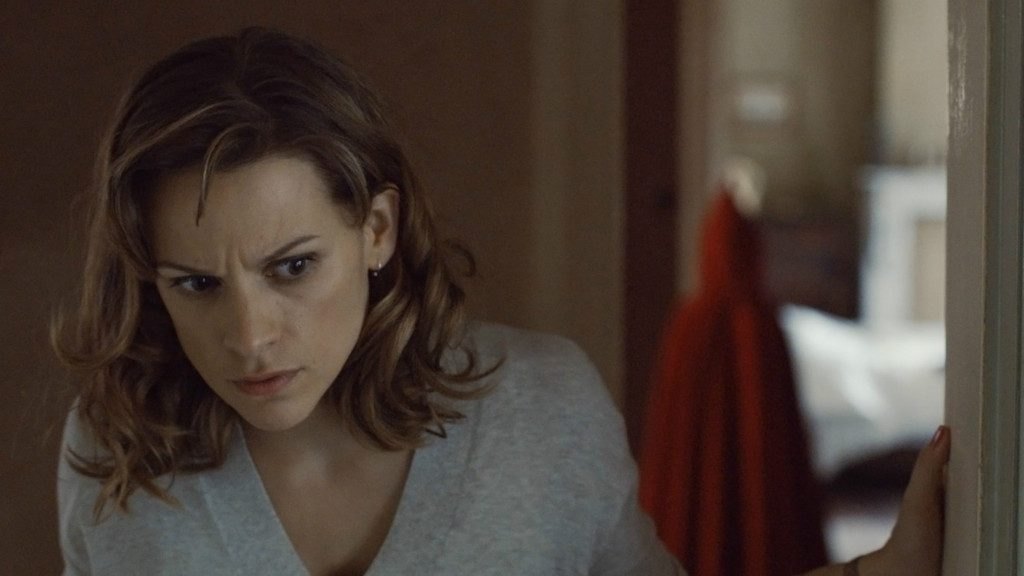 'Tabula Rasa' introduces us to Mie, a young woman diagnosed with amnesia who is institutionalized in a psychiatric hospital. However, complications arise when she is approached by a detective who informs her that she was the last person to be seen with Thomas Spectre, just before his mysterious disappearance. Now, both a suspect and a witness, she has to dig into her memories and try to revive her past. As she reconstructs her thoughts, she has to find her own way amidst people whom she cannot trust and distorted memories that make her confused between what is real and what is fictional.
Read More: TV Shows Like Salvation
1. Elite (2018)
'Elite', a Spanish teen drama, is created and written by Carlos Montero and Darío Madrona and directed by Ramón Salazar and Dani de la Orden. The Netflix Original, which features an ensemble cast, revolves around an elite school, where only the kids of wealthy, affluent parents study. However, when three ordinary students are admitted in the school, clashes soon arise between the two diverse classes, which ultimately culminate in a murder. Now, the question is — who is responsible for it?
Read More: TV Shows Like Legion