One of the biggest issues cinema has ever had to overcome was its portrayal of women. In fact, many films even today resort to objectification of women which really is a big worry considering how much we believe cinema has come to evolve over the years. However, there are still many films that are beyond perfection in their portrayal of the female psyche and what it feels like to be a woman, living a life free from the clutches of societal norms and pressures. These movies portray women in the right light: that's equal to men. Let's take a look at the list of top best feminist movies ever. You can watch some of these best feminist movies on Netflix, Hulu, or Amazon Prime. There are all sort of films on this list: feminist horror movies, feminist action movies and feminist comedy movies.
19. Elle (2016)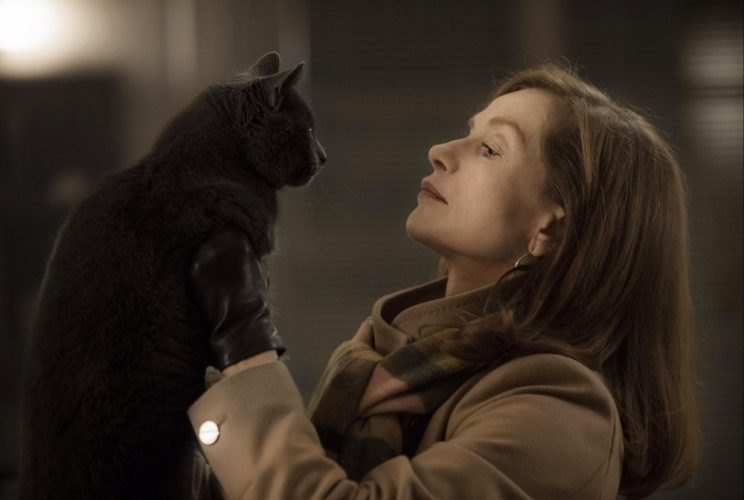 Arguably one of the most disturbing movies of the century, 'Elle' is a film that defies conventions in ways you haven't seen before. It stars the great Isabelle Huppert in the lead role, as the CEO of a highly successful video game company. One night she is raped in her home by a masked assailant and the rest of the film depicts her efforts to track down the culprit. It's not an easy film to watch at all, and there are moments when you'll struggle to understand your emotions for the lead character. Visually, the film isn't subtle at all, but there are several clues that give us an insight into Huppert's character that help us get a better understanding of the story.
What's most fascinating about her character is her reaction to the sexual assault. It isn't really a rape revenge flick where the woman is desperately looking forward to murdering her assailant. Huppert's character has a desire to be inflicted with pain, and in the final scene it's clearly shown that a part of her wants to get assaulted. Huppert as always is stunning in the lead role and delivers one of the greatest female acting performances of the 21st century. 'Elle' is not a film to be loved; it's a movie that offers a fascinating, insightful character study of a deeply troubled, complex woman.
18. 4 Months, 3 Weeks and 2 Days (2007)
Of course, Cristian Mungiu's modern classic had to be included on the list. '4 Months, 3 Weeks and 2 Days' is one of the greatest feminist dramas of the 21st century. The film, set in Communist Romania in 1987, tells the story of a young woman named Otillia who desperately looks for ways to get an illegal abortion for her best friend, Gabita. Their friendship is tested in extreme ways as they encounter several unpleasant, tense situations during their journey. Mungiu uses the inherent simplicity of the storyline to capture the horrifying realities of a country.
What's striking here is that the 2 leading characters here aren't the typically strong, rebellious women we often see in feminist dramas. These are innocent women who are suddenly thrown into a terrifying situation that demands them to act, and they know that their actions would go on to define them for the rest of their lives. They are flawed, broken women who are frightened about the consequences of their actions, but despite the struggles, they manage to continue their journey. The performances are truly brilliant and they define the tone of the film. There are several moments in the film that will make you numb and it's incredible how Mungiu manages to evoke horror from the most seemingly normal normal situations and places. If you haven't seen any of the director's work, then this could be a brilliant starting point. It is not just one of the best works of the 21st century, but also one of the best films ever made.
17. The Meetings of Anna (1978)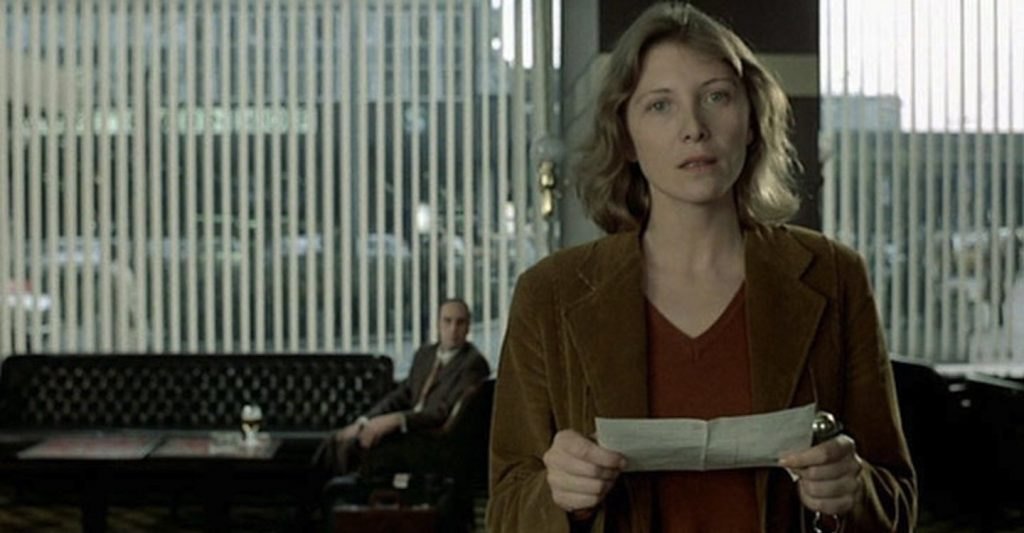 'The Meetings of Anna' is one of the coldest films I've ever seen. And I don't mean that in a bad way. It's a film that takes an objective look at the journey of a woman who, in order to promote her new film, travels across West Germany, Belgium and France and meets several people, including strangers, friends and former lovers. As viewers, we are always kept at a certain distance and are forced to observe Anna's life and the different kinds of emotions she goes through as she meets several people. Akerman, as always, is heavy on intellectualization and in this film, you could sense her obsession with the form rather than the content.
The film is replete with feminist overtones. Anna is different towards her past, and remains cold towards her ex-lovers and friends, and yet, in her struggle to attain emotional freedom, she often dismisses it, which makes her character infinitely complex. It is almost like Anna is trying to isolate herself from the rest of the world as some sort of a torture. You can come up with numerous theories and conclusions regarding the film, but it's very difficult to have a concrete explanation of Anna's character. She is, without a doubt, one of cinema's most fascinating female characters. The film could also prove to be the perfect starting point for you to get into Chantal Akerman's filmography, as it gives you insights about her own life.
16. A Woman Under the Influence (1974)
Featuring one of the greatest performances in cinema history by Gena Rowlands, 'A Woman Under the Influence' tells the story of Mabel, a broken woman whose mental illness takes a toll on her own self, her marriage and the people around her. Mabel is married to Nick, a construction worker, who genuinely loves her, but struggles to deal with her increasingly bizarre, odd behavior. She is later sent to an institution for treatment for 6 months. It is difficult to elaborate on the story of the film, because it really is more of an experience. One of my friends once said that the film is so realistic that it almost feels like watching a documentary. It's like Cassavetes put a camera somewhere in a family's house and secretly captured some of the most disturbing, intimate episodes of their lives.
Cassavetes' approach to filmmaking has always been the same throughout his career. He lets actors improvise and improvise to the point where they cannot really separate themselves from the characters they're playing, and this method works best in 'A Woman Under the Influence. It's a film that captures the essence of Cassavetes' mind and vision as a filmmaker. Gena Rowlands' performance in the lead role is the heart and soul of the film. It's one of those performances you just do not want to watch again, due to its raw emotional intensity and heartbreaking honesty. For any aspiring filmmaker out there, the one thing that you need to have in order to craft a compelling story or character is empathy. And no other film can teach you about empathy and compassion better than this unforgettable classic. Truly, one of the greatest movies of all time.
15. Alice Doesn't Live Here Anymore (1974)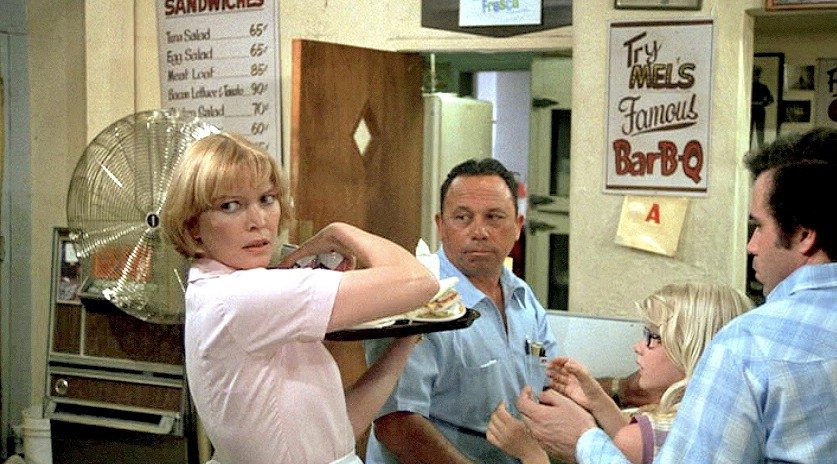 Arguably one of Martin Scorsese's most underrated films, 'Alice Doesn't Live Here Anymore' is a heart-warming tale of self-discovery that explores womanhood and romance with a delicious blend of sadness and comedy. The film tells the story of a recently widowed woman who travels across the Southwestern United States along with her son in search of a new life. She would later fall in love with a man she meets on the journey. Alice is a woman full of dreams and ambitions and no matter how difficult things get she manages to stay positive and drive forward. It is an unlikely film by a filmmaker famous for his dark portrayals of American lives but nevertheless 'Alice Doesn't Live Here Anymore' is a wonderful cinematic gem that deserves lot more praise.
14. The Colour Purple (1985)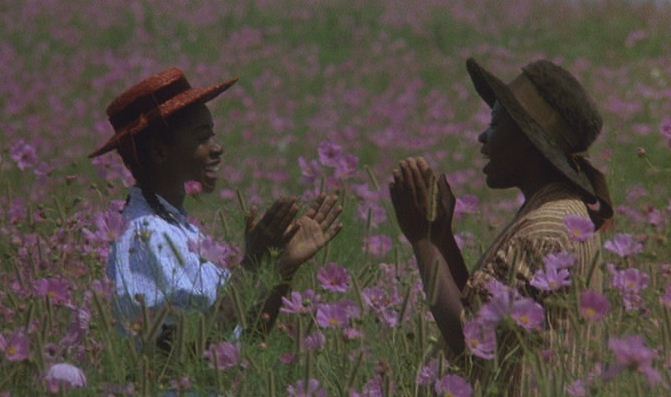 'The Colour Purple' is certainly not on the level of Steven Spielberg's greatest works. The film is a bit simplistic and sentimental at places and that kind of hampers the narrative but nevertheless it does a fine job in its portrayal of women. The film is about an abused black woman named Celie and focuses on her struggles and endeavour to overcome the hardships of her life. Her husband is a brutally oppressive man who beats and sexually abuses her. But what drives the film is Celie's mental and emotional strength to take life forward despite having to face the darkest of times.
13. Two Days, One Night (2014)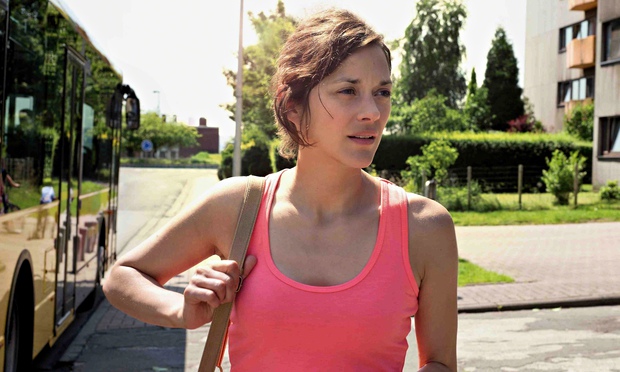 Marion Cotillard is undoubtedly one of the finest actresses working in cinema today. And 'Two Days, One Night' is a showcase of her remarkably brilliant acting prowess. As Sandra, Cotillard is absolutely riveting and almost single-handedly holds film assisted by some tight, careful filmmaking by the Dardenne Brothers. Sandra suffers from depression and has been on a long leave from her work but when she gets back, finds out that her co-workers have been benefiting from her absence as they are being paid bonus for working extra workers. She has only a couple of days to convince them to give up the bonus so that she can keep her job. The highly maintained tension in the film reaches an emotionally rewarding climax when Sandra refuses to replace a contract worker who had voted in her favour. She gives up the job but is now filled with courage and confidence and determined to begin a new life all on her own. It's a deeply human drama that explores the emotional strength inherent in the female psyche.
12. The Hours (2002)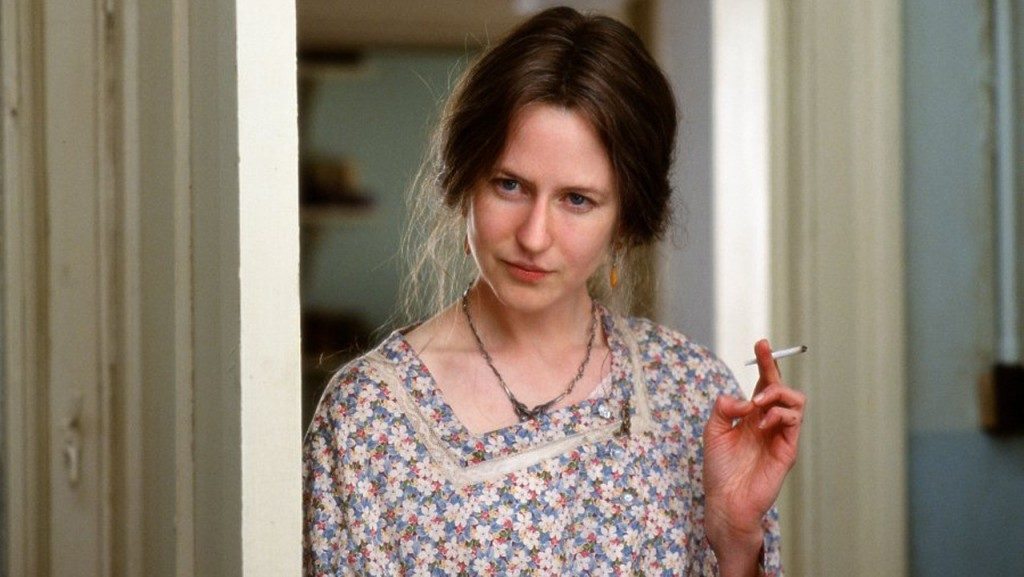 'The Hours' is about three women from different time periods and generations whose lives are interconnected by the novel Mrs Dolloway by Virginia Woolf. We have Woolf herself as on of the characters, battling depression and other emotional troubles as she tries to write her novel which is later read by a housewife in 1951 looking to break out from her life of monotony and boredom. The third character in the film is almost an embodiment of the novel's lead character and she spends the day trying to host a party. The narrative of the film plays out beautifully and there's an emotional heft in the way it portrays its characters that makes for a thoroughly satisfying experience despite how clumsy it may seem at places.
11. Gloria (1980)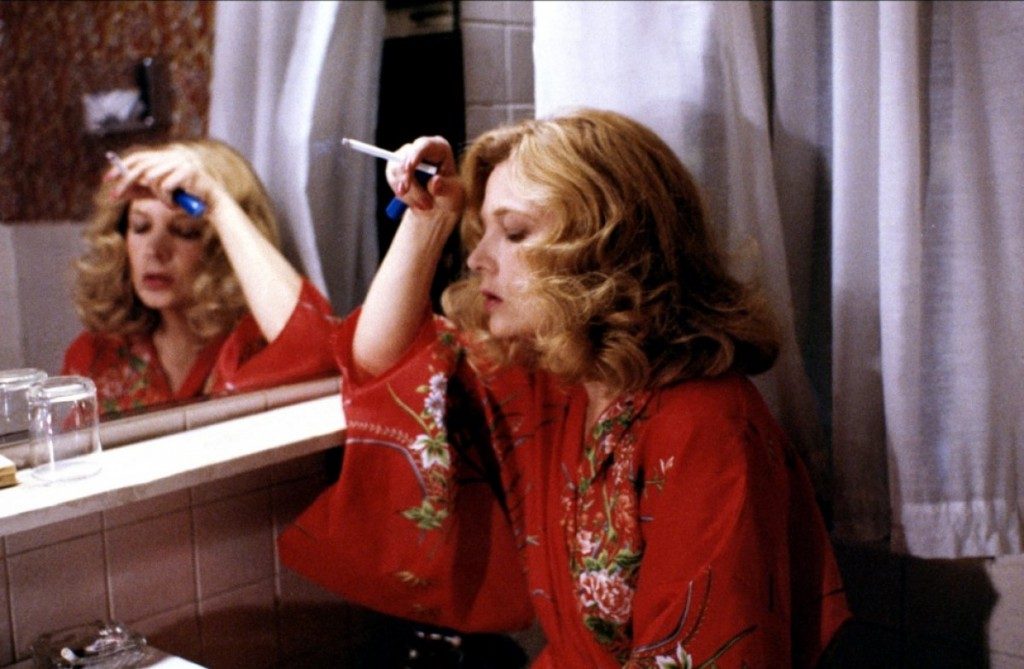 In John Cassavates' highly acclaimed crime thriller, Gena Rowlands plays Gloria Swenson; a gun moll with frightening capabilities who takes a young Puerto Rican boy under her wing. Gloria's character is one that fiercely breaks all stereotypes about women in cinema. She is powerful, unbelievably daring, frighteningly independent and does whatever it takes to accomplish her goals even if that means using the most extreme of measure. Gena Rowlands is stunning in the role and delivers a staggeringly powerful performance that very nearly tops her performance in 'A Woman Under the Influence'.
10. Dogville (2003)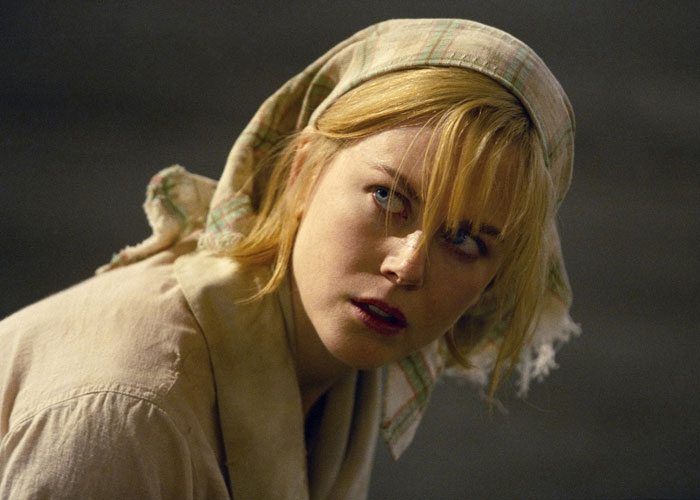 The mad genius of Lars Von Trier has often given us some of the most powerful female characters to have ever graced the screen. 'Dogville' is arguably one of his greatest works and like many of his other films, it centres around a woman struggling to cope up with the world around her. Grace has arrived in a small village, called Dogville, trying to avoid capture by gangsters who are pursuing her. She manages to change the lives of many people in the village but soon the ugliness inside them all wrecks the gorgeously innocent woman in her and she truly begins to get a grasp on the incomprehensible absurdities of the real world and develops a twisted sense of morality. Grace is one of cinema's most enigmatic, mysteriously intriguing and powerful women.
9. Thelma and Louise (1991)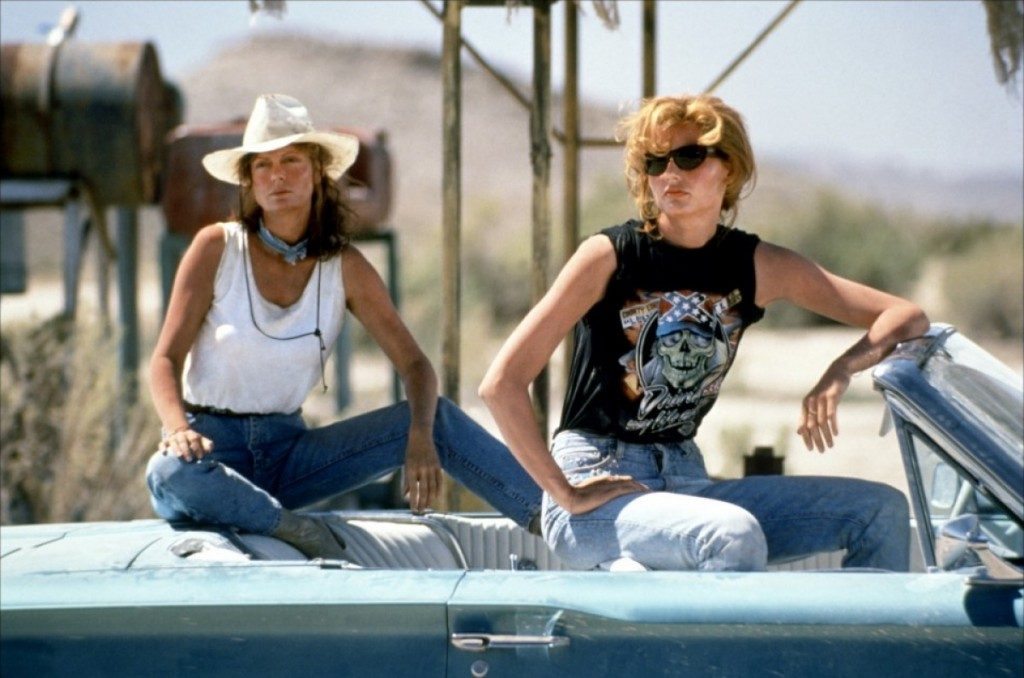 Ridley Scott's cult classic road thriller is one of the most important films ever made on feminism and female friendships. The film tells the story of its titular characters who embark on a road journey, trying to break free from the shackles of mundanity. But things take a disastrous turn when one of them kills a man who tried to rape the other. The film breaks free from the cliches of gender stereotyping and was widely noted for its feminist overtones. The two protagonists go through hell but manage to keep going and they survive the toughest of times, not giving up and coming out victorious at the end. It is a truly memorable tale of survival, friendship, revenge and determination.
8. Annie Hall (1977)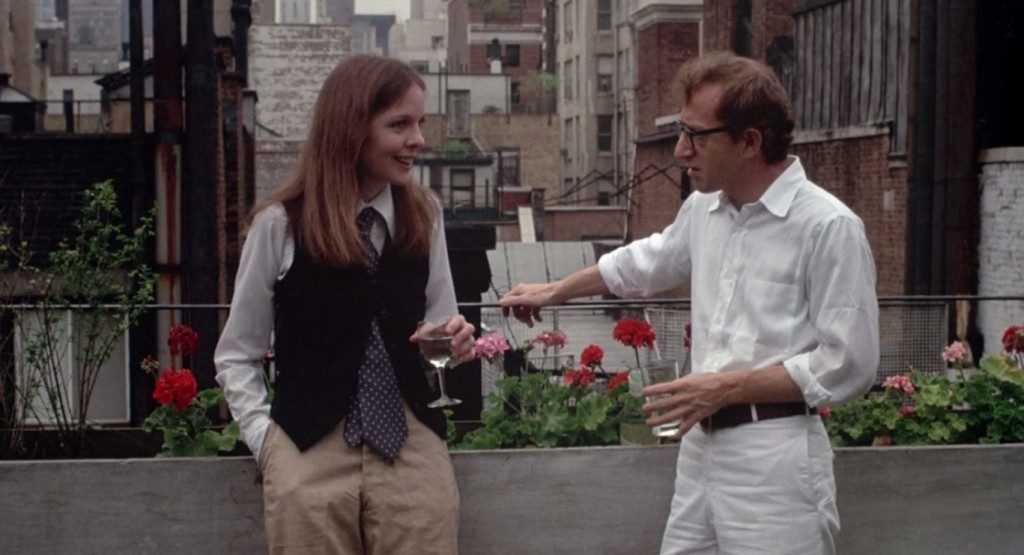 On the surface of it, 'Annie Hall' may seem like a cute little romantic comedy where the man meets a woman, loses her, gets her back and then loses her forever. But the infinitely complex thematic layers of existence, loneliness, love and womanhood depicted in the film are simply astounding. Annie Hall is of the most fascinating women to have ever graced the screen. She's pretty, bold, intelligent and funny. Annie is fickle minded and her frequent mood swings often cause trouble in her relationship with Alvy but she is a natural optimist and despite all her insecurities and emotional fragility, her seductive boldness and inspiring flamboyance make her one of the most memorable female characters of all time.
7. Cries and Whispers (1972)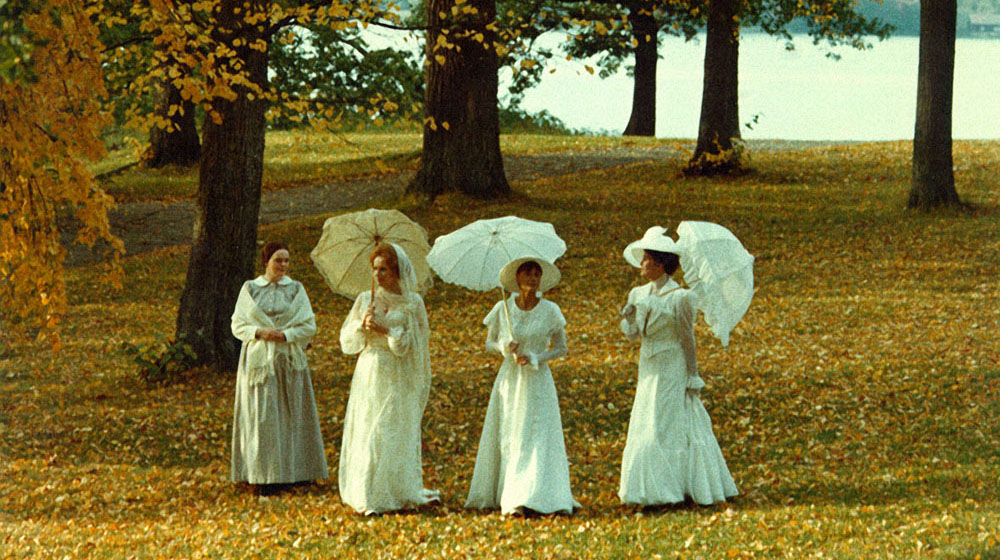 Ingmar Bergman's gorgeously dark and most cathartic exploration of human intimacies and the female psyche centres around three estranged sisters who come together when the youngest one is terminally ill and is on her deathbed. Bergman masterfully peels off the disturbing layers of his characters as we see them seething in angst and repressed feelings of jealousy and hatred with raw sexual tension simmering underneath their seemingly alienated sense of existence. The film is drenched in a certain emotion that embraces you in its raw humanity but it feels disturbing to look at how it manages to penetrate on a deeply personal and intimate level. The way Bergman makes you feel emotionally naked is an experience so harrowing and devastating that is hard to put into words.
6. Before Midnight (2013)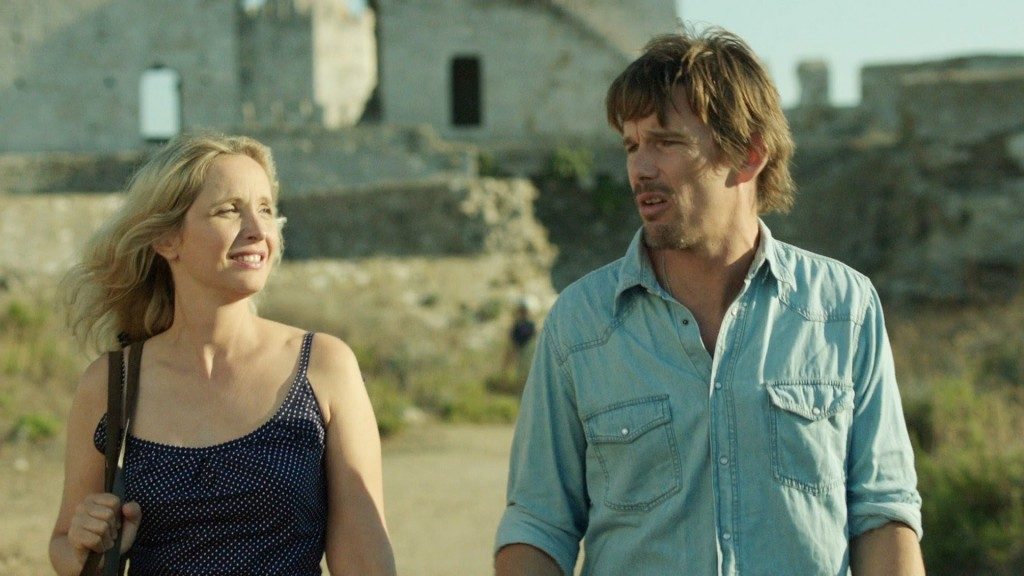 I could well have added 'Before Sunset' as well but 'Before Midnight' solely steals the spot for being the most matured film of the trilogy. Celine is now living with Jesse and they are parents to twin girls. In many ways, 'Before Midnight' is about Celine. The choices she made in her life and the kind of emotional strength that makes her the steely, independent woman that she is despite all her frailties and vulnerabilities inside. It is her transition from a naive, charming young girl so full of ambitions and desires to the fiercely strong woman who knew what she wanted in life and is determined to take it forward as the way it is that truly paints the layers of womanhood in the entire trilogy.
Read More: Best Oedipus Complex Movies of All Time
5. All About My Mother (1999)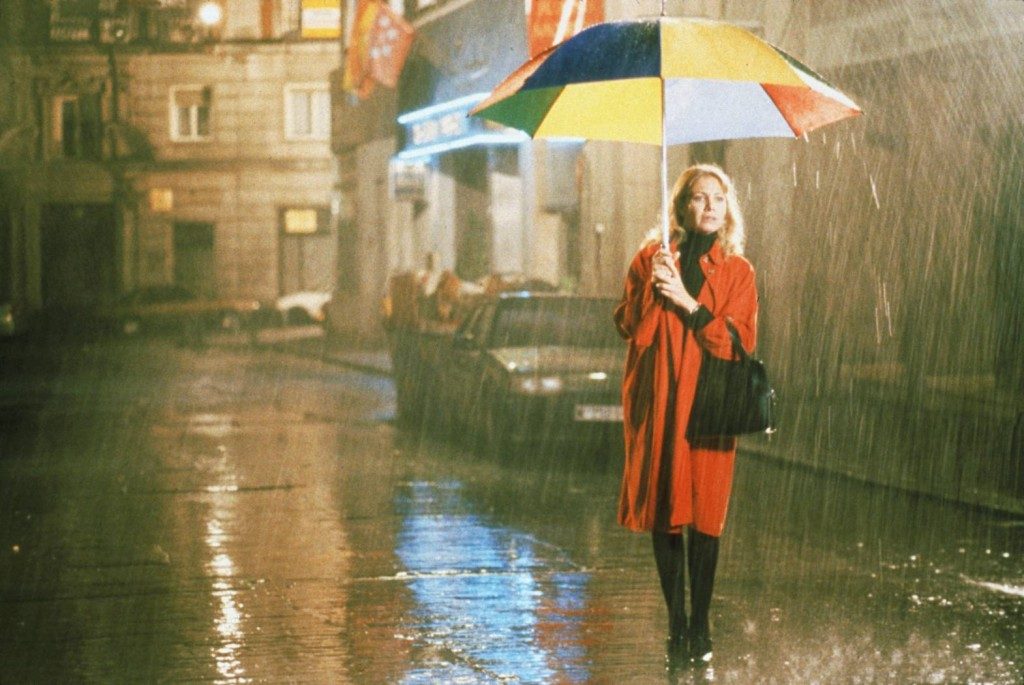 Pedro Almodovar loves women and he doesn't shy away from expressing his love for them and you could feel that in every single film of his. His characters are strong, fiercely independent women with distinctive qualities and feminine vulnerabilities that make them look so real and human. 'All About My Mother' is probably his most feminist film. It tells the story of a mother who, after her son gets killed in an accident, goes on a journey to find out her former lover and the father of her deceased son. On her journey she meets different kinds of people from different walks of life, struggling with their own dreams and desires but are strong enough to keep going even in the darkest of times. 'All About My Mother' was among the earliest films to deal with trans-sexuality.
Read More: Best Steamy Romance Movies of All Time
4. Persona (1966)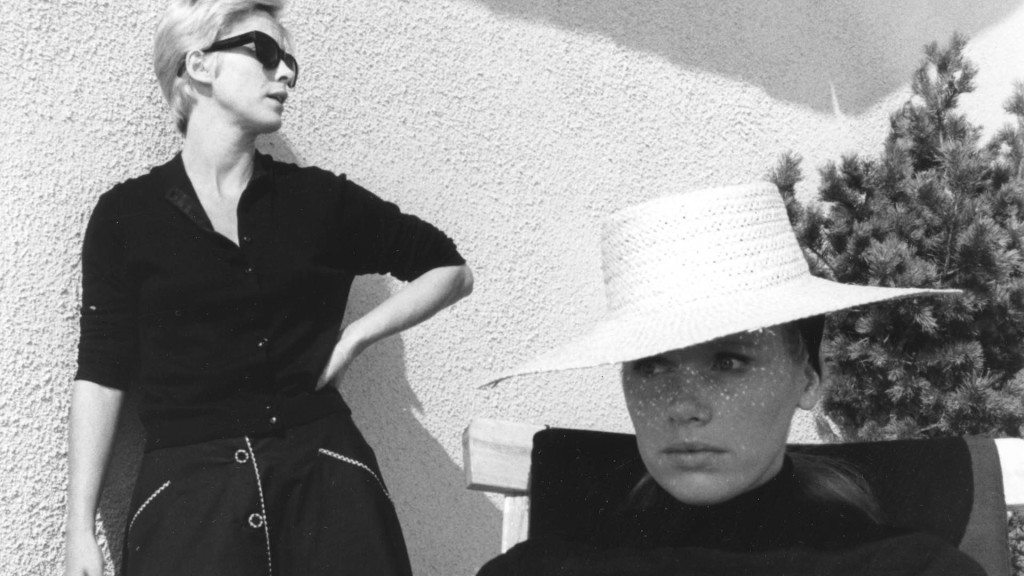 Ingmar Bergman understood women like very few filmmakers ever did. His films have often portrayed the bizarre, disturbingly complex psyche of women. 'Persona', perhaps, tops them all. The film is about a nurse who is shouldered with the responsibility of having to take care of a mute stage actress. The two move to an isolated collage where they begin to develop a strange sort of intimacy between them. Alma shares some of her darkest and deeply intimate secrets with Elisabeth who, despite her inability to speak, understands Alma and they begin to grow so emotionally intimate that their personalities get merged. Bergman here crafts a viscerally affecting and profoundly complex tale of identity, human existence, fear and guilt.
Read More: Best Tsunami Movies of All Time
3. Three Colours: Blue (1993)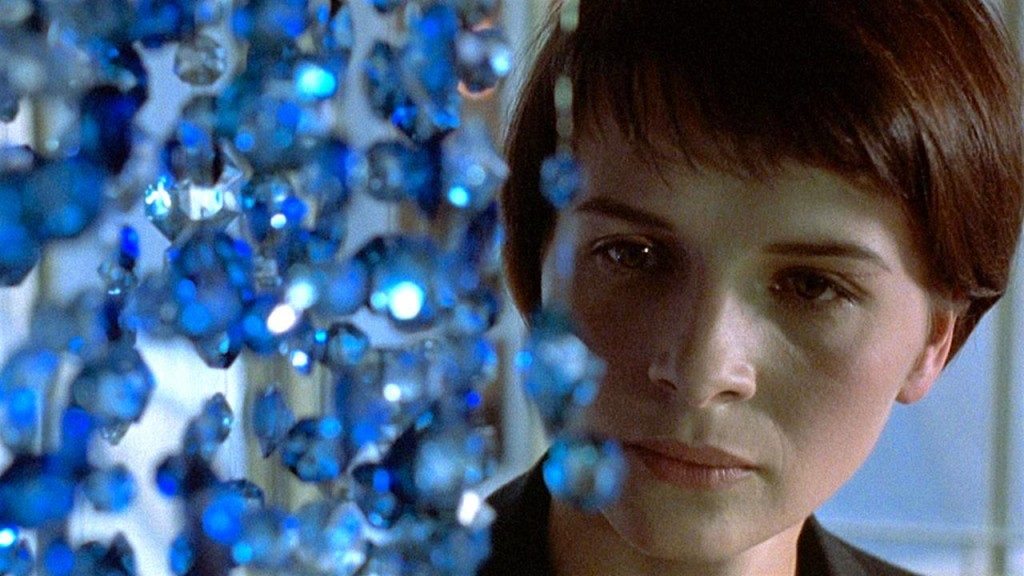 The first instalment in Krzysztof Kieslowski's highly acclaimed 'Three Colours' trilogy explores themes of liberty, fate, isolation and loneliness. The film tells the story of Julie who has lost her husband and child in an accident and decides to abandon all emotional ties with people and secludes herself from the society. It's a profound journey of self-discovery where Julie finds the meaning and purpose of her existence and the will to do what she wants and be with who she loves. There's an inexplicable sense of freedom, liberation and ecstasy in that lovemaking scene towards the end that truly paints womanhood in all its delicacies and complexities.
Read More: Best Orphan Movies of All Time
2. Vivre Sa Vie (1962)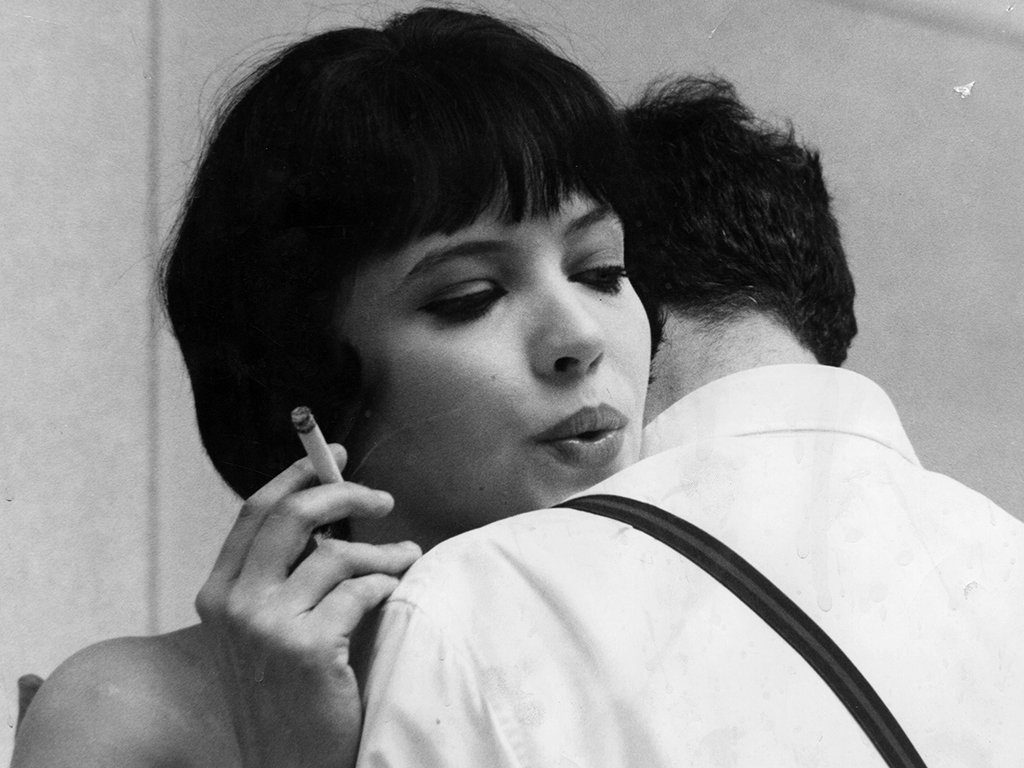 French auteur Jean Luc-Godard's films have often been criticised, even by some of the director's most ardent aficionados, for lacking emotion and a certain level of humanity. 'Vivre Sa Vie' is the film that could silence even his most vehement detractors. Even here Godard doesn't ask us to sympathise with his character but rather observe her life, desires, pain and sadness. But the film possesses a rare humane quality that makes for an incredibly harrowing and emotionally damaging experience. Godard often makes Nana look unapologetic and a woman of fierce inner strength. We are often left wondering of the choices she made in her life but the film rightly does not provide us with any answers. The visual storytelling in the film is simply astonishing. Godard often blocks our view of certain characters which lets us delve deep into the words spoken and not get carried away by sentimentality and emotions. 'Vivre Sa Vie' is astonishingly humane, profoundly intellectual and shockingly devastating. It is one of the greatest films I've ever seen.
Read More: Best Epidemic Movies of All Time
1. Jeanne Dielman, 23 Quai Du Commerce, 1080 Bruxelles (1975)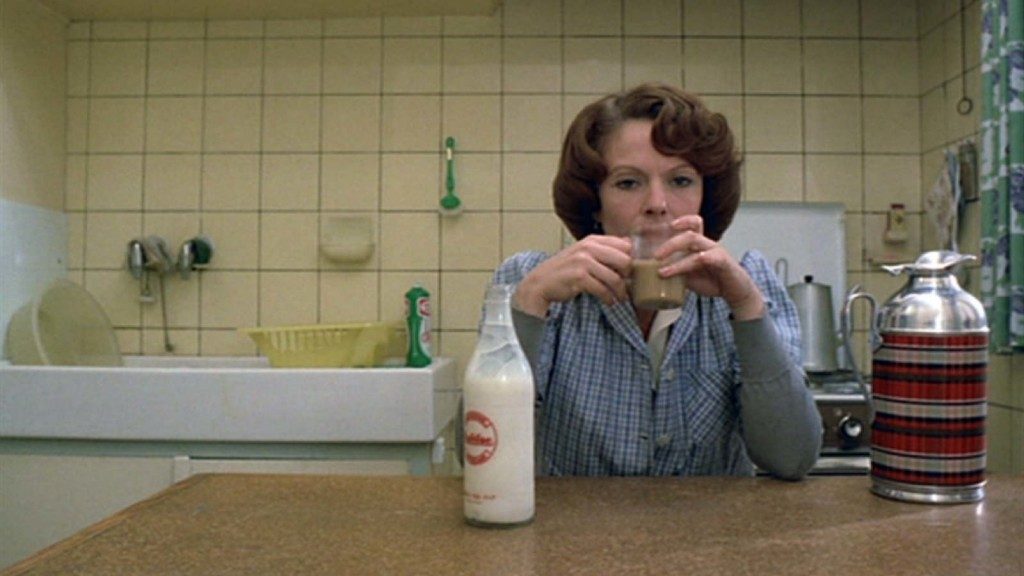 Chantal Akerman's avant-garde masterpiece is simply the greatest feminist film ever made. 'Jeanne Dielman, 23, Commerce Quay, 1080 Brussels' explores three days in the life of its titular character who is a widowed mother making a living out of prostitution. There is no plot in the film but what Akerman does here is focus extensively on Dielman's day to day activities including cooking, cleaning and mothering which brings in a discomforting sense of claustrophobia that reflects the mundanity consuming her existence. Akerman asks us to observe the tiniest nuances of Dielman's everyday life and makes us realise what it feels like to be ignored, confined and feel emotionally rotten.
Read More: Best Exorcism Movies of All Time