There are a plethora of films about children and family relationship. But how many out there deals with Orphans? Here's a list of movies you should definitely put on your must watch list. Some of these will shake you to the core. There are some classics in the mix and you can watch many of these best orphan movies on Netflix, Hulu or Amazon Prime Video.
12. Annie
(1982)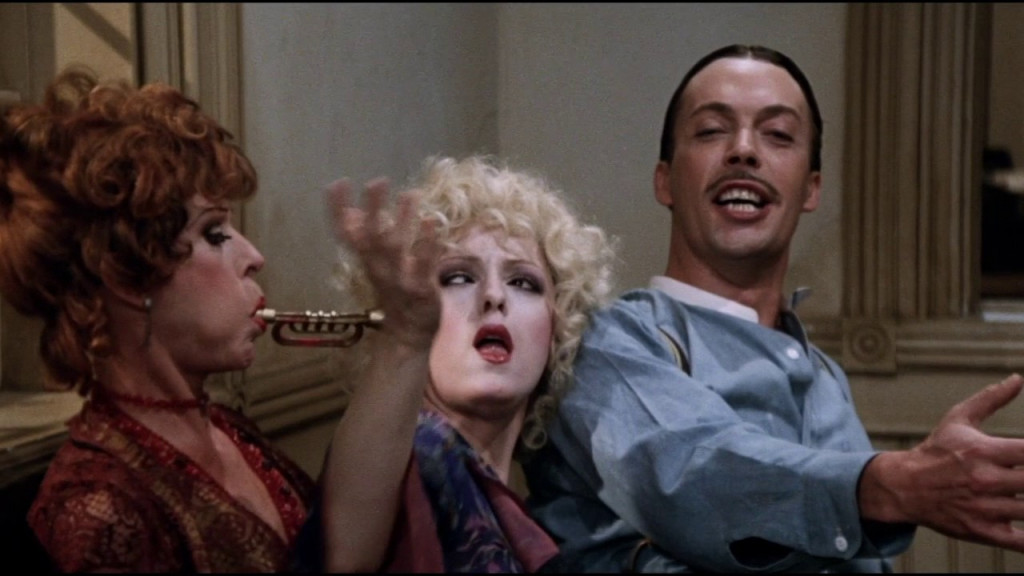 Harold Gay's 1924 comic strip 'Little Orphan Annie' inspired a fair share of adaptations in various forms but 1982's musical 'Annie' is still one of the most popular ones. Set against the backdrop of the Great Depression, a little orphan named Annie finds herself in a peculiar situation when she gets an invitation to live in wealthy gentleman's mansion that stands in stark contrast to her previous struggles at Miss Hannigan's cruel Hudson Street Orphanage in New York. With a series of turns and events, young Annie braves all kinds of hindrances including a threat to her life as she's rejoined with the Warbucks culminating in a happy ending.
Read More: Best Prostitute Movies About of All Time
11. Despicable Me 2 (2013)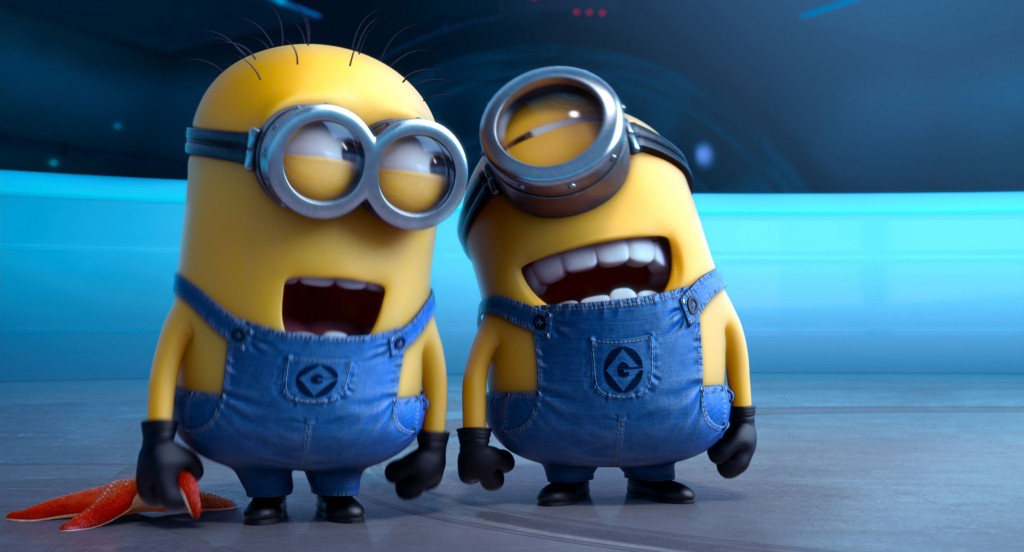 The second film in the series that also spawned a 'Minions' series spin-off. Despicable Me 2 follows the story of the first film and Gru is basically a good guy here. He has forsaken the world of crime and is solely devoted to raising his adopted daughters. For a change we see three little orphans getting to live a happy, secure life full of love, care with a potentially great future ahead. Even though the film losses the anarchic edge of the first film, this one solely relies on the goodness of people, the safe haven for children and is a lot of fun to watch. What more can we say? BANANAS !!
Read More: Worst Movie Franchises Ever
10. Peter Pan (2003)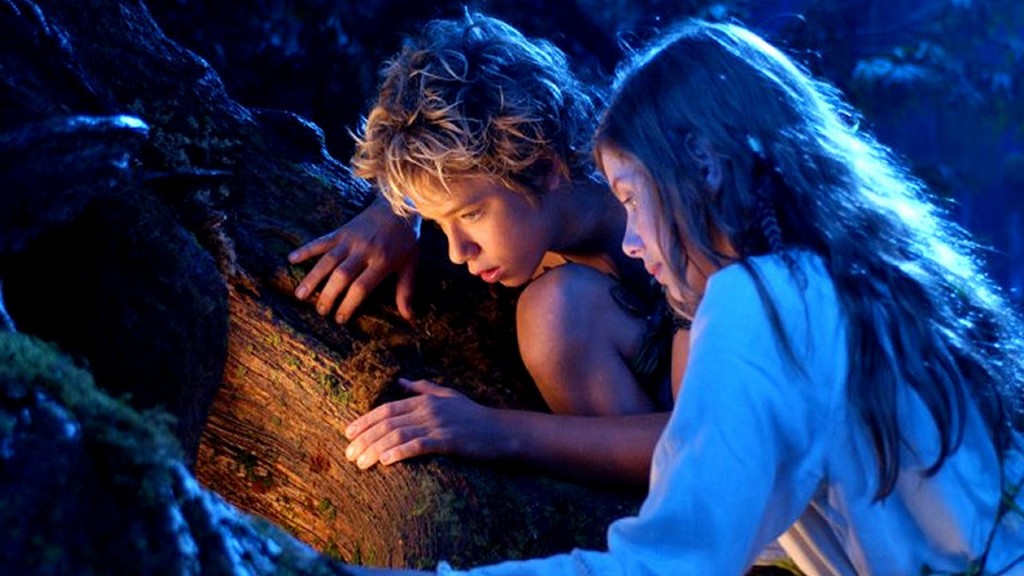 J.M Barrie created something back in 1902 that gave rise to a plethora of silver screen adaptations. He created Peter Pan and continued to create various stories and events surrounding the main character. But 'Peter Pan' of 2003 is one of the most noteworthy adaptations along with Disney's take half a century ago. We have the usual story of Pan taking Wendy and her brothers to the Neverland where he faces his arch-nemesis Hook. More than anything, the casting is spot on in this film. Jason Isaacs portrays the dual role of Captain Hook and Mr. George Darling. The chemistry between Jeremy Sumpter's Pan and Rachel Hurd-Wood's Wendy is infectious and very likable. It's also the first theatrical release where a boy essays the role of Peter Pan.
Read More: Best Italian Movies Ever
9. Kung fu Panda 2 (2011)
Another second film from DreamWorks house's greatly popular trilogy. Kung fu Panda continues the timeline of the first film but this one delves much deeper into Po's roots. Shen, voiced by Gary Oldman is back for revenge and Dragon Warrior Po and his friends have to stop him. In order to do that Po has to come to terms with his parentage. He is confronted with the revelation of his past as a baby and how his parents saved him by sacrificing themselves against the tyranny of Shen. The film has everything- the prominent fun, great camaraderie between Po and friends, Po's inner conflict about his dark past and a great villain.
Read More: Best Movies About Blindness
8. The Book Thief (2013)
Adapted from Markus Zusak's book of the same name, the movie adaptation came 8 years after the book in 2013. It is set against the backdrop of Second World War in Germany and the film had a great content in the form of the book to develop a screenplay and it succeeds. The story is of a young German girl who witnesses her young brother die in front of her and then arrives at her foster home of the Hubermanns. The micro-narrative of the girl's romantic pursuit to read books is pitted against the grand narrative of prevalent violence, oppression, and terror of Hitler's Germany. It's a tremendously hard-hitting film chronicling the life of an orphan who faces a great amount of sorrow and bereavement.
Read More: Best Schizophrenia Movies of All Time
7. Hugo (2002)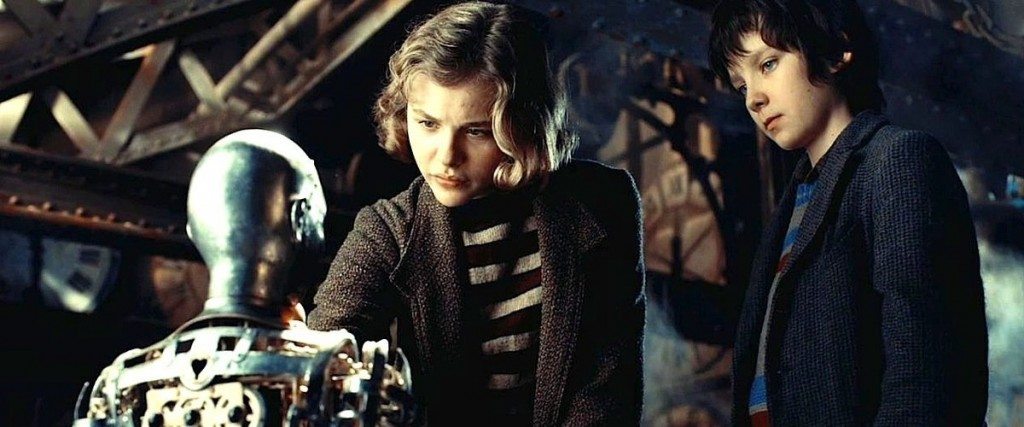 Based on 'The Invention of Hugo Cabret' by Brian Selznick, Hugo is unlike any other movie in recent times that focuses on an orphan protagonist. Hugo is a dead watchmaker's son with an indomitable will to continue his father dream of repairing an automaton. He takes care of the clocks of the station while living with his alcoholic uncle. Things take a turn with the disappearance of his uncle and he's confronted with Isabelle (Chloe Grace Moretz) and Georges Méliès (Ben Kingsley). What makes it so special is that this film is vastly different from any other films Martin Scorsese has ever done. This is a heartwarming film about love, friendship with a whole lot about the magical history of cinema.
Read More: Best Bullying Movies of All Time
6. Lion (2017)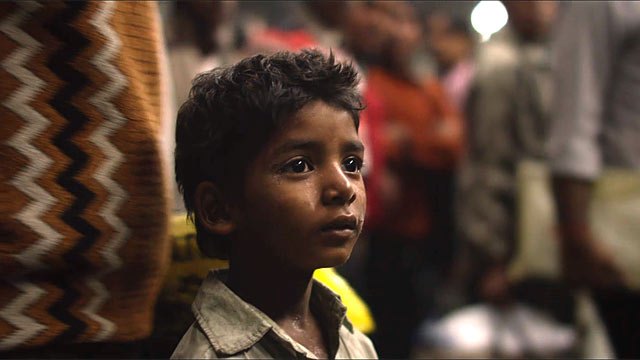 Now Lion is not really a film about *spoiler alert* an orphan it still does add a lot more value of insecurities and uncertainties about a person's identity and parentage. Saroo, a five-year-old child in India gets separated in train and later finds himself adopted by an Australian couple. All of a sudden he's amidst an alien urban society that's too different from his birthplace. With unwavering faith and hardship, he must find his real mother in India. He grows up in Australia and after decades, Saroo comes back to India with a great amount of help from Google Maps and his own research. This is a true story of metaphorical and literal 'coming home', an inexplicable bond between a son and his mother braving geographical boundaries and time.
Read More: Best Nun Movies of All Time
5. Batman Begins (2005)
Pop culture's most famous orphan. Batman aka Bruce Wayne's dark and traumatized childhood is known to all. What makes Batman special is how it shapes his future. As a child he watches his parents get shot by a lowlife in an alley and that creates a deep mark in his psyche. In 'Batman Begins', helmed by equally popular Christopher Nolan, young Bruce trains under Ra's Al Ghul in League of Shadows only to be disillusioned by his mentor. He returns to his city Gotham and faces his fear of bats with his secret identity of Batman. He must stop the anarchic plan of Ra's and Scarecrow's while coming to terms with a past full of suffering.
Read More: Best Pregnancy Movies of All Time
4. Oliver Twist (1948)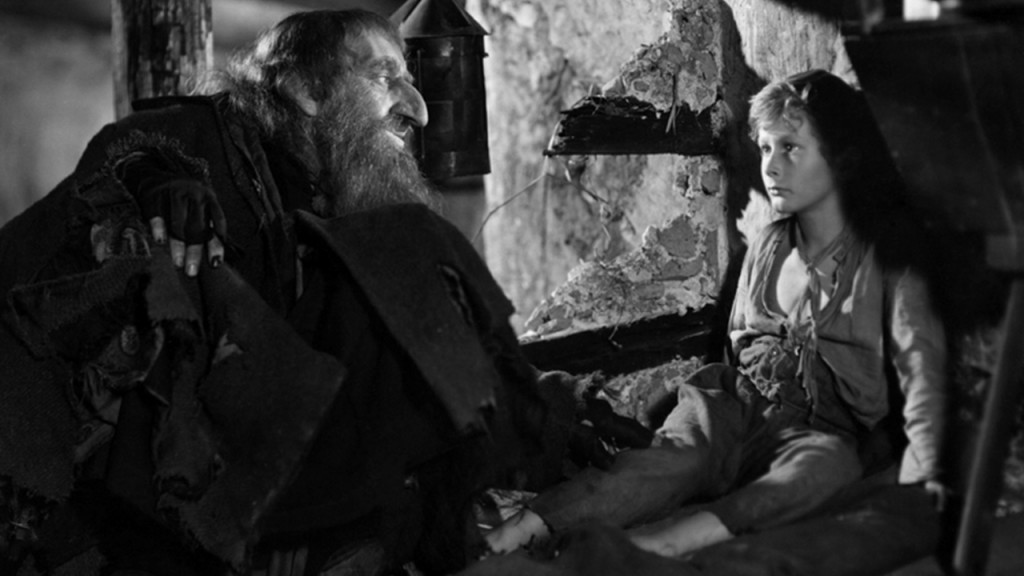 Bruce Wayne of literature! Well, this is a pretty generalized statement to convey but hey! They are the embodiment of the pain and suffering of orphanhood. David Lean tried his hand with Charles Dickens' novel and the end result is pretty satisfactory if not excellent. Colored with the monochromatic palette and set against industrial London, Oliver Twist is a journey of hardship and suffering (both mentally and physically) for a little boy who barely manages to survive in the cruel and exploitative society. The film is so well made that it can be perceived as a vivid documentary about the unmasking of the nakedness of poverty.
Read More: Best Time Loop Movies of All Time
3. Harry Potter and the Philosopher's Stone (2001)
Another hugely popular film that has impacted the current generation more than anything. The first film of the famed franchise also provides the biggest lens to look at the complexity of an orphan in growing years. Young Harry is living a torturous life under the cupboard with his aunt's family but soon gets a letter to the world of Hogwarts School Of Witchcraft and Wizardry where magic rules. Harry learns many things about his true identity – 'the boy who lived', his responsibility, his parents and a number of things about the world of the wizards. It's a metaphorical escapist drama for orphans around the world who wish to leave their mundane lives to live in such an adventurous world. Suffice to say very few films have managed to capture the imagination of an entire generation the way Harry Potter series has.
Read More: Best Hood Movies of All Time
2. Grave of the Fireflies (1988)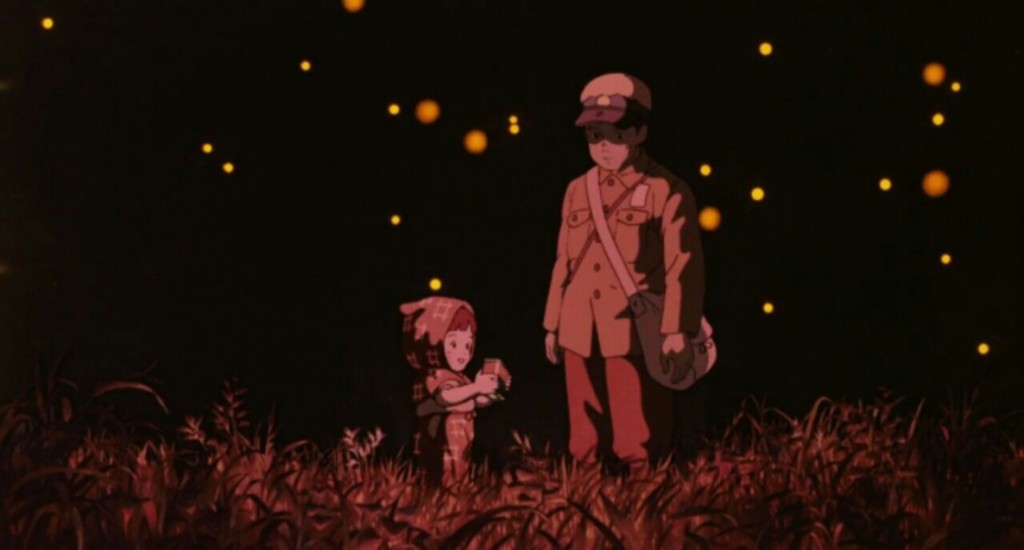 There are films that unnerve you for days and then there is 'Grave of the Fireflies'. One of the best films that have come out of the famed Studio Ghibli, 'Grave of the Fireflies' documents the lives of two children orphaned by the cruelty of the Second World War on Japan. The film is beautiful, shocking and achingly painful. We get to witness the relationship between a boy and his baby sister which is full of innocence, care and hunger. The lack of food, money and a shelter amidst lethal bombings culminates in the inevitable climax of the film. Essentially a periodical film, 'Grave of the Fireflies' never tries to form an opinion about the forces behind war but rather expresses a brutally honest depiction of common people and children as the victim of it.
Read More: Best PTSD Movies of All Time
1. Good Will Hunting (1997)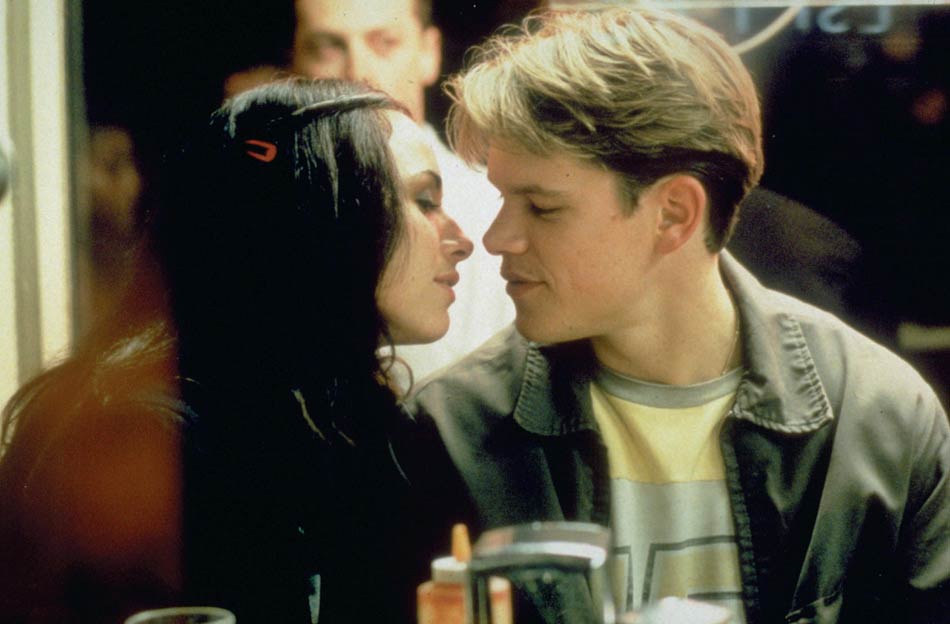 Good Will Hunting is one of those films that you keep close to your heart. It grows on you, enabling you to view the life in a far more different perspective than you are accustomed to. It's the story of Will Hunting, played by an excellent Matt Damon who is a wayward young man working as the janitor at MIT. He comes to the notice of a Maths professor Sean Maguire, portrayed excellently by Robin Williams when he solves a grade level Maths problem without any assistance. Maguire realizes the untapped potential of the genius that Will Hunting is, but he faces challenges to open Will's inner demons out in order to let him find his true identity. This film is full of heart. It has a strong social background, a lovable chemistry between Matt Damon and Minnie Driver and overall a strong script to start with.
Read More: Best Transgender Movies of All Time