Politicians stay diplomatic about them, many religions condemn them, but we are proud to say that Cinema is the only public medium that dares to talk about the lives of transgender persons and dares to be no-nonsensical about it. This article is an ode to such filmmaking, which opens a dialogue about the people of the transgender community by attempting to put focus on transgender persons. This list contains films that talk about them, along with being true to their cinematic values. So, here is the list of top movies about transgender persons. You might be able to find some of these best movies about transgender persons on Netflix, Hulu, or Amazon Prime.
14. In a Year With 13 Moons (1978)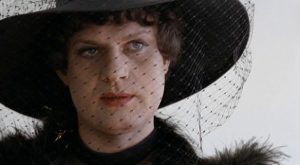 'In A Year With 13 Moons' is a German film by director Rainer Werner Fassbinder whose main character Elvira Weishaupt is perhaps the most different and intriguing character on this list. On an impulse led by love, Erwin undergoes a gender-reassignment operation, following which she identifies herself as Elvira. The film offers a raw depiction of the character's sexual identity, feelings and emotions, and the world that sadly disregards the loneliness and desperation of those in need. The movie is packed with a remarkable performance by Volker Spengler, laced with eccentric cinematography.
Read More: Best Movies About Teen Romance
13. Beautiful Boxer (2003)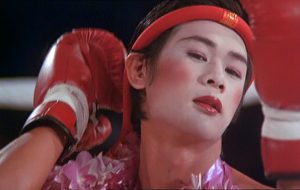 The 2003 film is a beautiful and emotionally-grabbing adaptation of the life story of Parinya Charoenphol, a Thai boxer, former Muay Thai champion, actress, and model. She was assigned male-at-birth but felt a strong identification with the gender identity of a woman at a very young age. Accepting who she was, Parinya turned to boxing in order to support her family and pay for gender-reassignment surgery. An interesting contrast is greatly presented in 'Beautiful Boxer,' where boxing gloves and polished nails eliminate all kinds of stereotypes and get together in a central character whose strength and determination are an inspiration to all.
Read More: Best Bowling Movies of All Time
12. Tomboy (2011)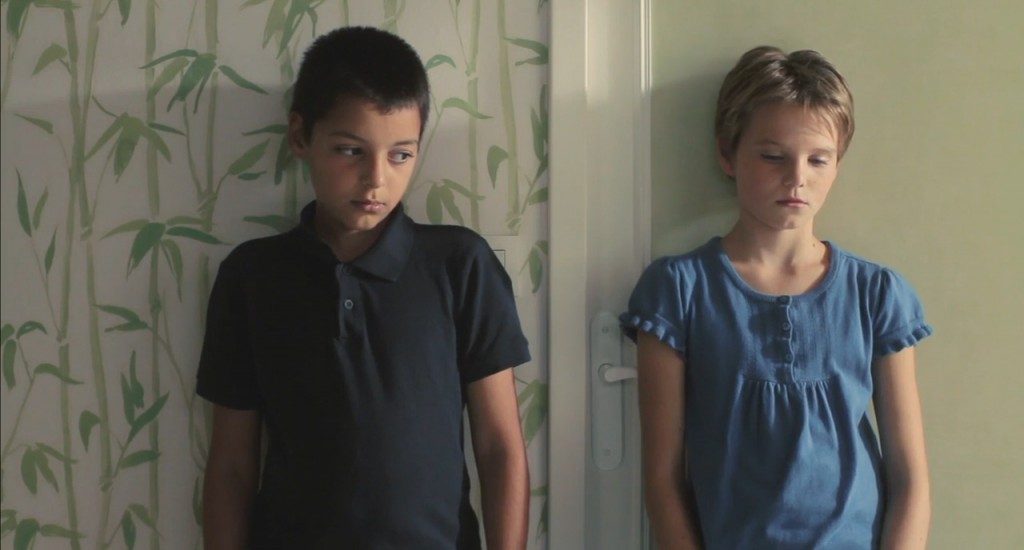 'Tomboy' is a perfect example of terrific French filmmaking. It's well-paced, calm and the viewer is left to respond to the film in their own way, without being manipulated by anything other than what's on the screen. One can't help but love the way that French films make so little use of music to milk the audience's response. The children in the film are simple, free, and totally believable.
Zoé Héran is quite simply remarkable as Laure, a 10-year-old gender non-conforming kid who feels trapped in their own body owing to the perception of society. When a neighborhood girl mistakes Laure for a boy, the latter decides to continue living as one for the world, even adopting the name "Mickaël." That is, until the truth reveals itself. 'Tomboy' is an excellent portrayal of the life of a kid navigating life through an exploration of gender identity, newfound friendships, and societal standards.
Read More: Best Cooking Movies of All Time
11. Hedwig and The Angry Inch (2001)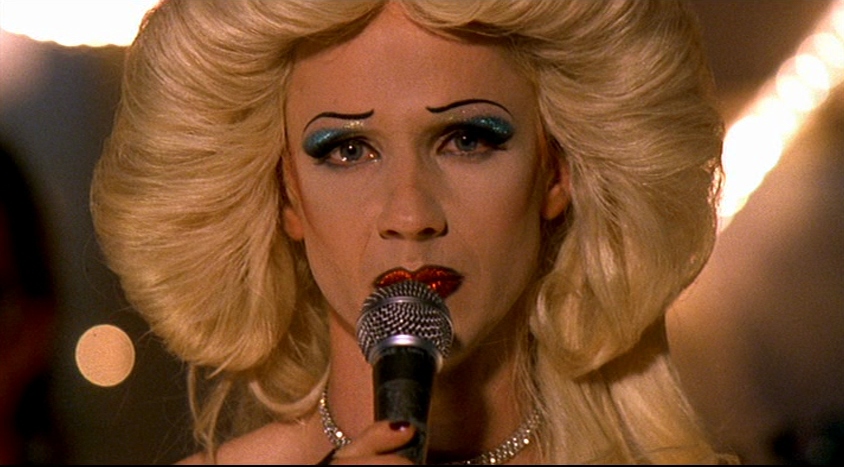 Directed by John Cameron Mitchell, Hedwig is a transgender woman who has to live with an "angry inch" after a sex reassignment surgery goes awry. The film follows the strong, confident, and energetic German woman as she takes her rock band and follows the US tour of her former gay lover, who stole her songs after she stood by him as a musical mentor and collaborator.
Throughout her electric musical adventure, Hedwig narrates parts of her life and gives us an insight into her complicated past and gender identity. Directed and led by John Cameron Mitchell as the stunning protagonist from Mitchell and Stephen Trask's 1998 stage musical, the iconic character of Hedwig is truly one of a kind that has remained in one's memory even after so many years. Go, Hedwig!
Read More: Best Crossdresser Movies of All Time
10. The Adventures of Priscilla, Queen of the Dessert (1994)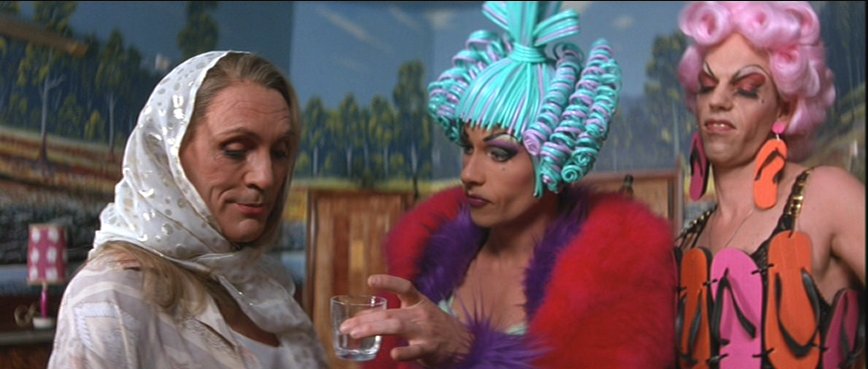 Starring Hugo Weaving, Guy Pearce, and Terence Stamp as the lead trio, 'The Adventures of Priscilla, Queen of Dessert' follows two gay drag queens and a middle-aged transgender woman as they decide to get in a shiny silver-colored bus named Priscilla and drive across the Australian desert to put up some drag shows for people of a remote town called Alice Springs.
While traversing from Sydney to the resort town in Central Australia, the showgirls endure many homophobic incursions. Not letting anything hinder their goal, the trio also engages in deep conversations wherein they learn a secret or two about the other; thus, developing a closer bond. Looking for a movie that's heartfelt, funny, relevant, and glamorous? Add this to your list!
Read More: Best Nazi Movies of All Time
9. Soldier's Girl (2003)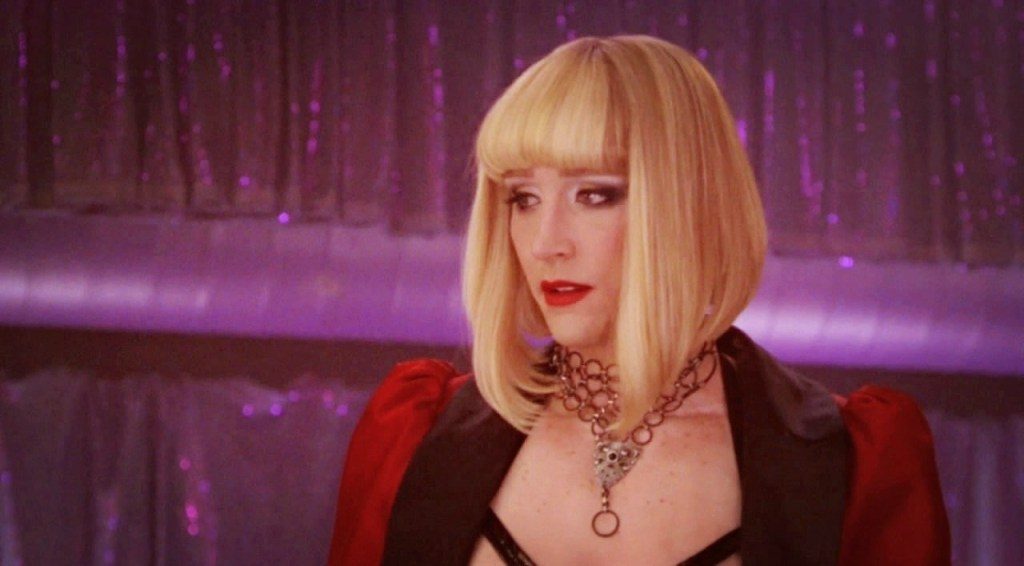 'Soldier's Girl' is a gut-wrenching movie that will move you because of the impeccable performance of Lee Pace and the compelling narrative that is based on the heartbreaking true story of Barry Winchell and Calpernia Addams. The Frank Pierson directorial doesn't preach but simply showcases a love story between a young Army private and a transgender night-club performer that ends in tragedy when anger and jealousy strikes a coworker, who takes an oath to destroy their lives.
Read More: Best Boarding School Movies of All Time
8. Boy Meets Girl (2014)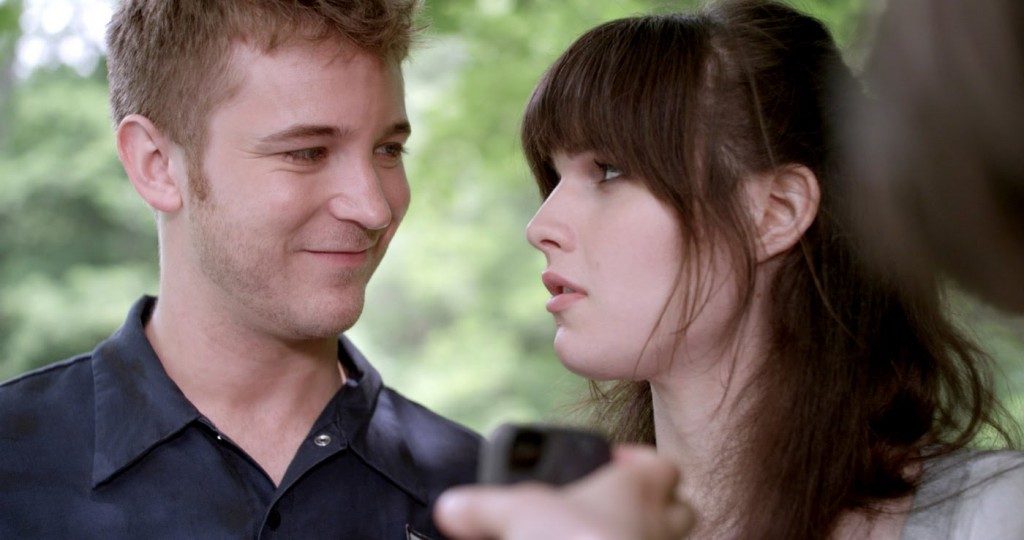 'Boy Meets Girl' revolves around a transgender young woman named Ricky who lives in rural America but longs to move to New York City to study fashion make it big in the fashion industry. In the Big Apple, she meets a rich girl, Francesca, who appreciates her for who she is and they begin an affair. Francesca and Ricky's relationship changes the lives of many people, including that of Ricky's best friend, Robby.
This film has a brilliant cast and a great script, written with a no-holds-barred approach and sensitivity. It touches on many aspects of life as a transgender person and covers the emotions perfectly. As the lead character Ricky, Michelle Hendley turns in a brave and heartwarming performance.
Read More: Gay Movies on Netflix
7. Transamerica (2005)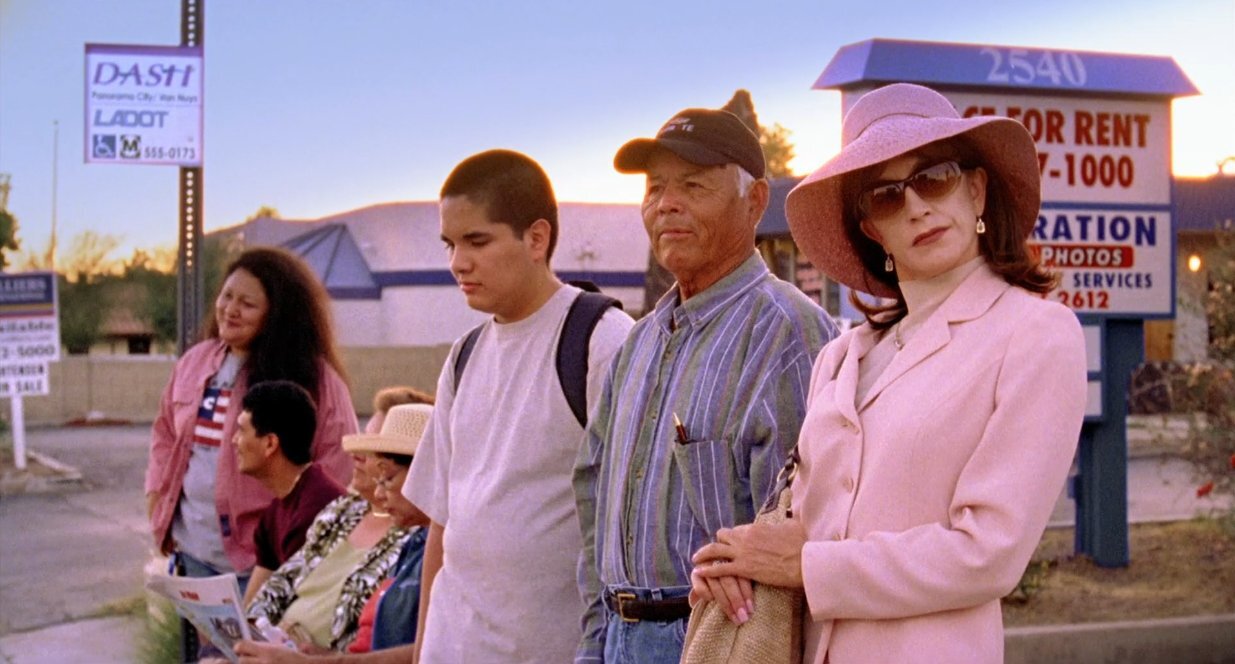 Written and directed by Duncan Tucker loosely based on the discussions between Tucker and his then-roommate Katherine Connella, 'Transamerica' centers upon a transgender woman named Bree Osbourne, who is about to change her life by undergoing sex-reassignment surgery. However, Bree's life takes a drastic turn when she realizes she has a son named Toby, who is seeking bail. Thus, she embarks upon a journey to right the wrongs and reconcile with her estranged son.
Read More: Best Anthology Movies of All Time
6. Dallas Buyers Club (2013)
Apart from being a fantastic film, 'Dallas Buyers Club' is the story of Texas native Ron Woodroof, who went out of his way to seek effective medication for people living with AIDS in the 80s, right after he was diagnosed as HIV positive himself. The film follows Ron Woodroof, a mustachioed rodeo cowboy living who begins to deal in experimental medicines to fight AIDS after learning he is HIV positive. At a hospital, he meets Rayon, a drug-using transgender woman with HIV, and the two shake hands for work.
After displaying initial hostility towards Rayon, Ron begins to warm up to her endearing personality, and the two gradually develop an understanding and respectful bond, one that forces Ron to look within himself and change for the better. Although the depiction and development of the character of Rayon were met with mixed to negative reviews, the beautiful friendship between Ron and Rayon will surely make you smile.
Read More: Best Party Movies of All Time
5. The Danish Girl (2015)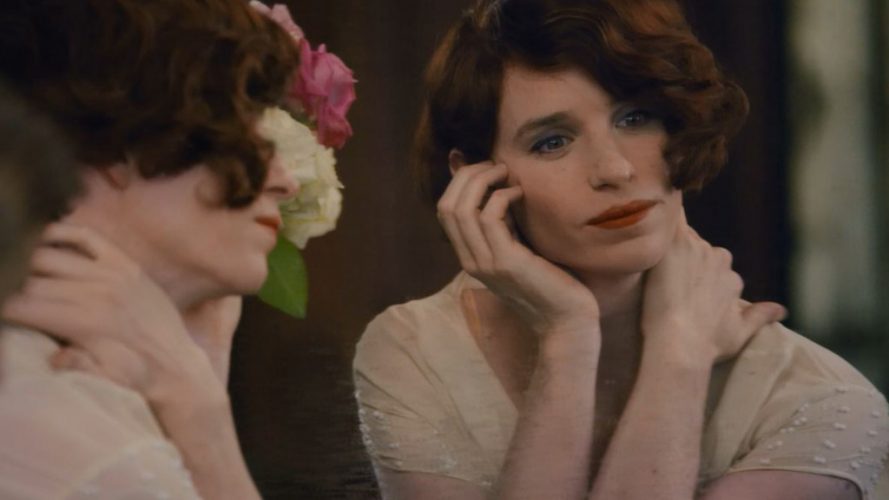 Based on the 2000 novel of the same name by David Ebershoff, Tom Hooper's 'The Danish Girl' is embellished with incredible performances by Eddie Redmayne and Alicia Vikander. It follows a portrait artist named Gerda Wegener who asks her artist husband to stand in for a woman model for one of her artworks. Things take an unexpected turn when this act motivates Gerda's husband to embark upon a journey of self-discovery.
Lili is a character many profoundly empathize with as it invites the viewer to accompany the process of enlightenment she goes through to fully understand the gender dysphoria and other difficulties that she must face along with the change in her life. Inspired by the real story of a Danish painter, the character of Lili shows the intensity of what it is to be one of the first few people to undergo documented sex reassignment surgery in the 20th century.
Read More: Best MMA Movies of All Time
4. Boys Don't Cry (1999)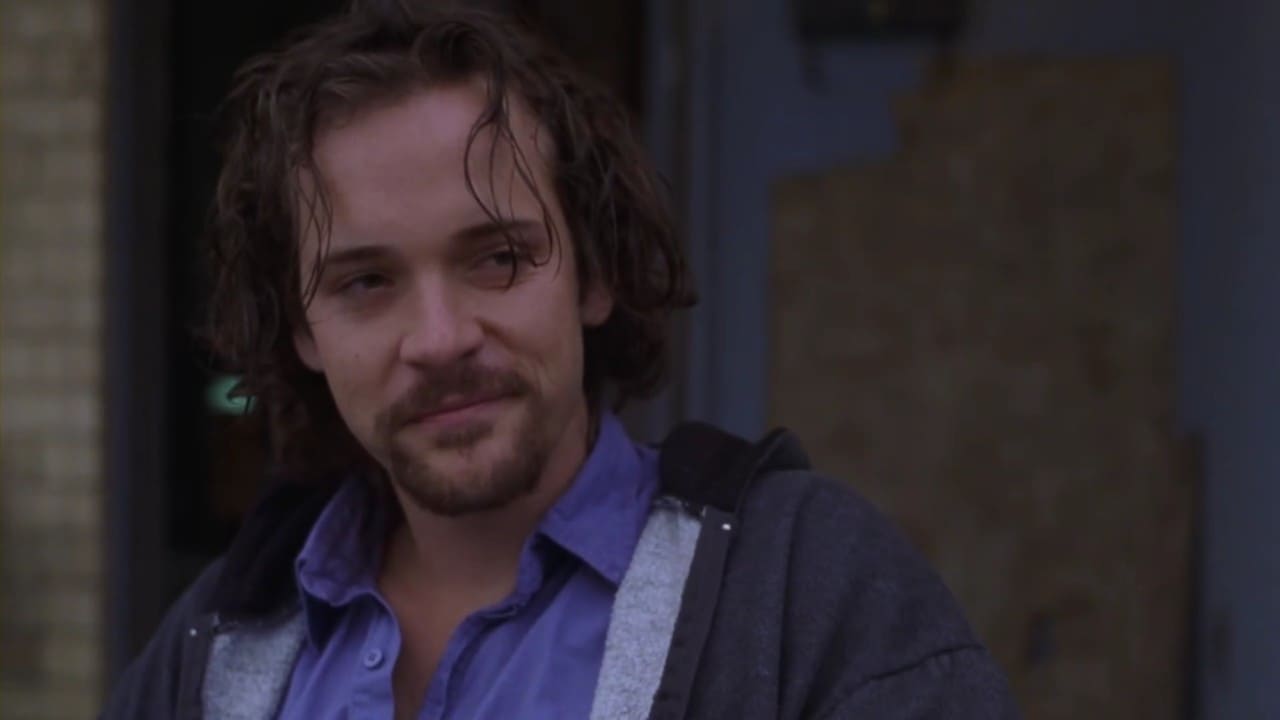 Based on the actual story of Brandon Teena, this dramatized tale chronicles the experiences of Brandon Teena (Hilary Swank), a young transgender man who explores his gender identity and sexuality in a small town in rural Nebraska. Not long after Brandon gets into a relationship with a young girl named Lana, the teen falls prey to a brutal hate crime.
The film is a gripping and honest depiction of toxic masculinity and violence against people belonging to the LGBTQ+ community. Even after almost a couple of decades of its release, 'Boys Don't Cry' remains one of the most effective movies on the plight of transgender individuals.
Read More: Best Skateboard Movies of All Time
3. Ma Vie en Rose (1997)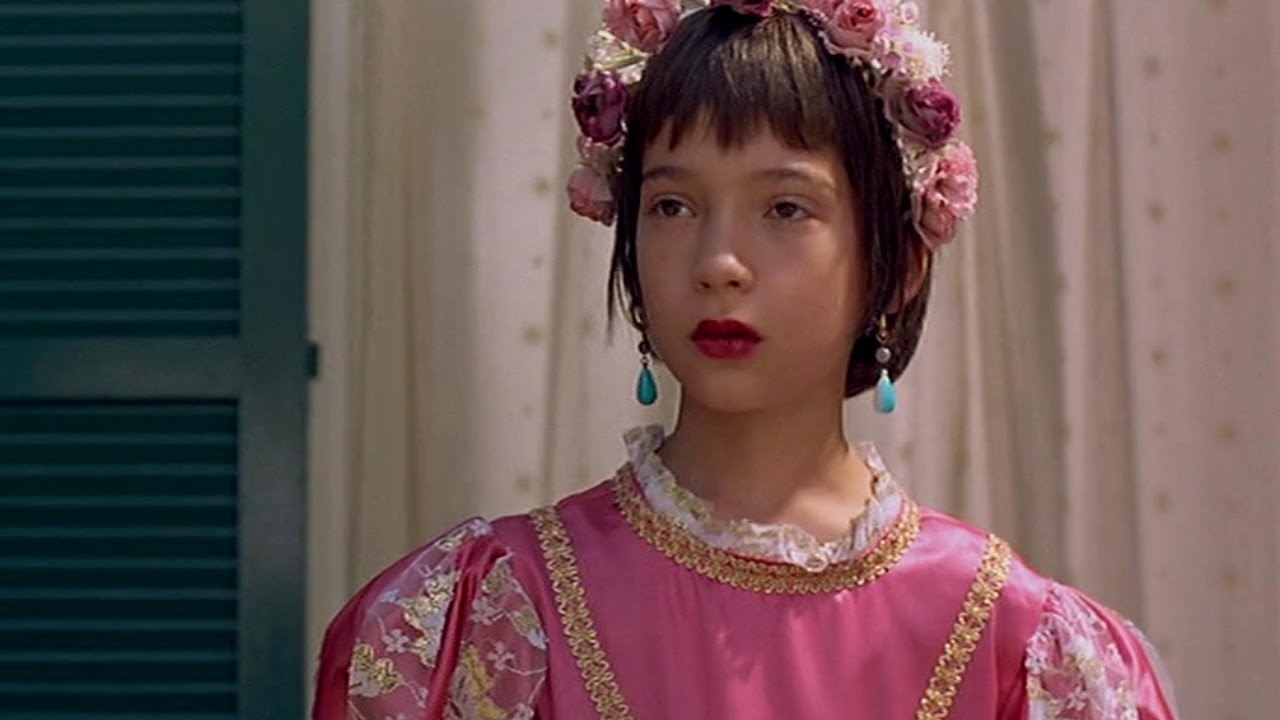 'Ma Vie en Rose' or 'My Life in Pink' is a story of a transgender kid named Ludovic who is assigned male at birth but identifies as a female. The young kid loves to dress up as a girl and dreams of marrying his boyfriend named Ken. The well-developed screenplay and great performance by the lead actor Georges Du Fresne offers the film a warm and emotional tinge, making it stand out from the rest on the list. As the movie progresses, the character deals with harsh realities, rejections, and being picked on for accepting his true identity. However, Ludovic doesn't let anyone's opinion define who he is.
Read More: Best Crusade Movies of All Time
2. All About My Mother (1999)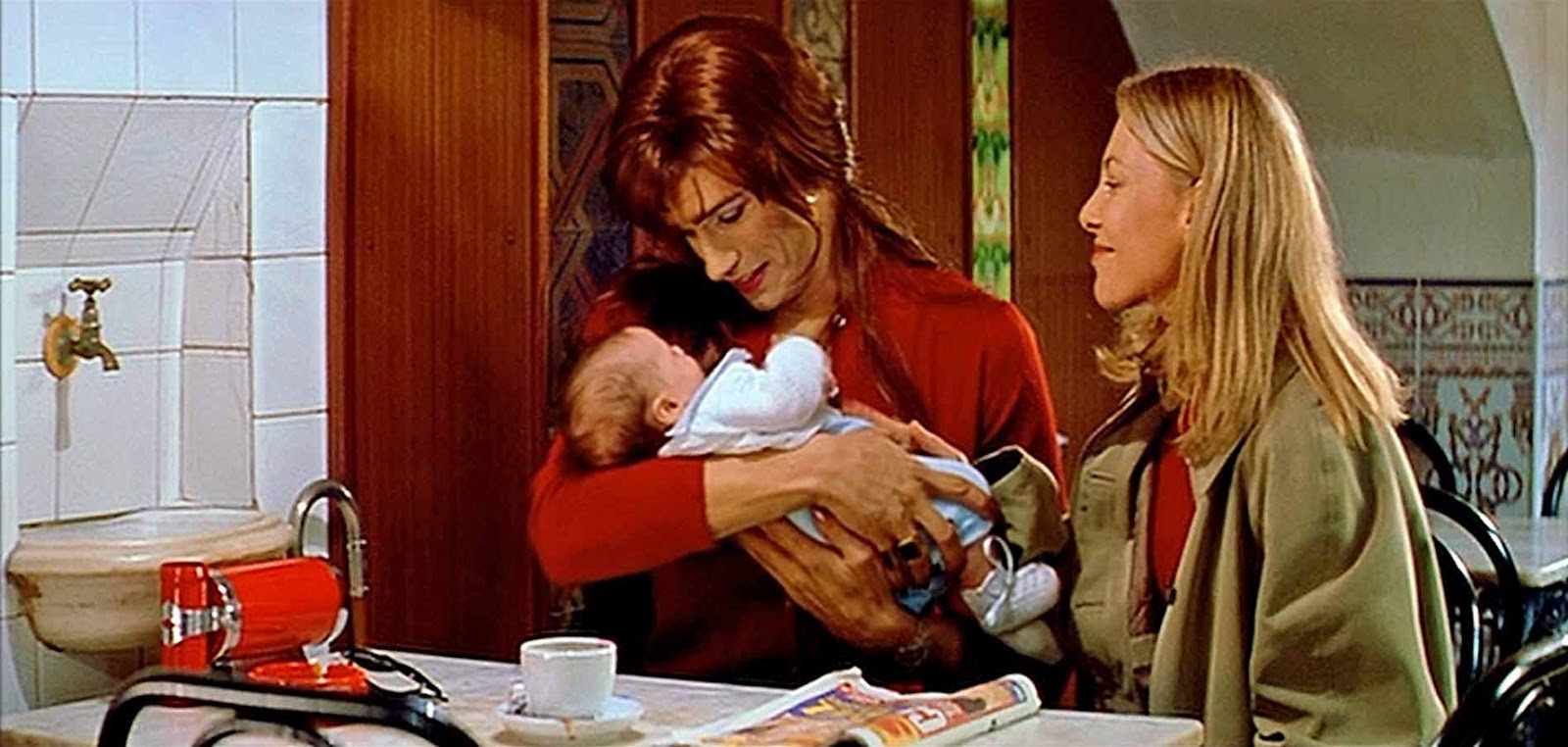 'All About My Mother' is a spectacular film by Pedro Almodóvar that examines a set of societal complexities which revolve around a transgender woman, a theme that feels completely natural and logical considering the director's recurring interest and exploration in fierce women characters. The film follows an Argentina-based nurse Manuela who is reeling over the death of her son, Esteban, in an accident.
Soon, Manuela sets out to Barcelona to find Esteban's father, Lola, a transgender woman who never got to meet Esteban. Apart from Lola, Manuela meets her old friend Agrado, a transgender sex worker, and Lola's pregnant partner Rosa and experiences a drastic perspective change.
Read More: Best Anorexia Movies of All Time
1. The Crying Game (1992)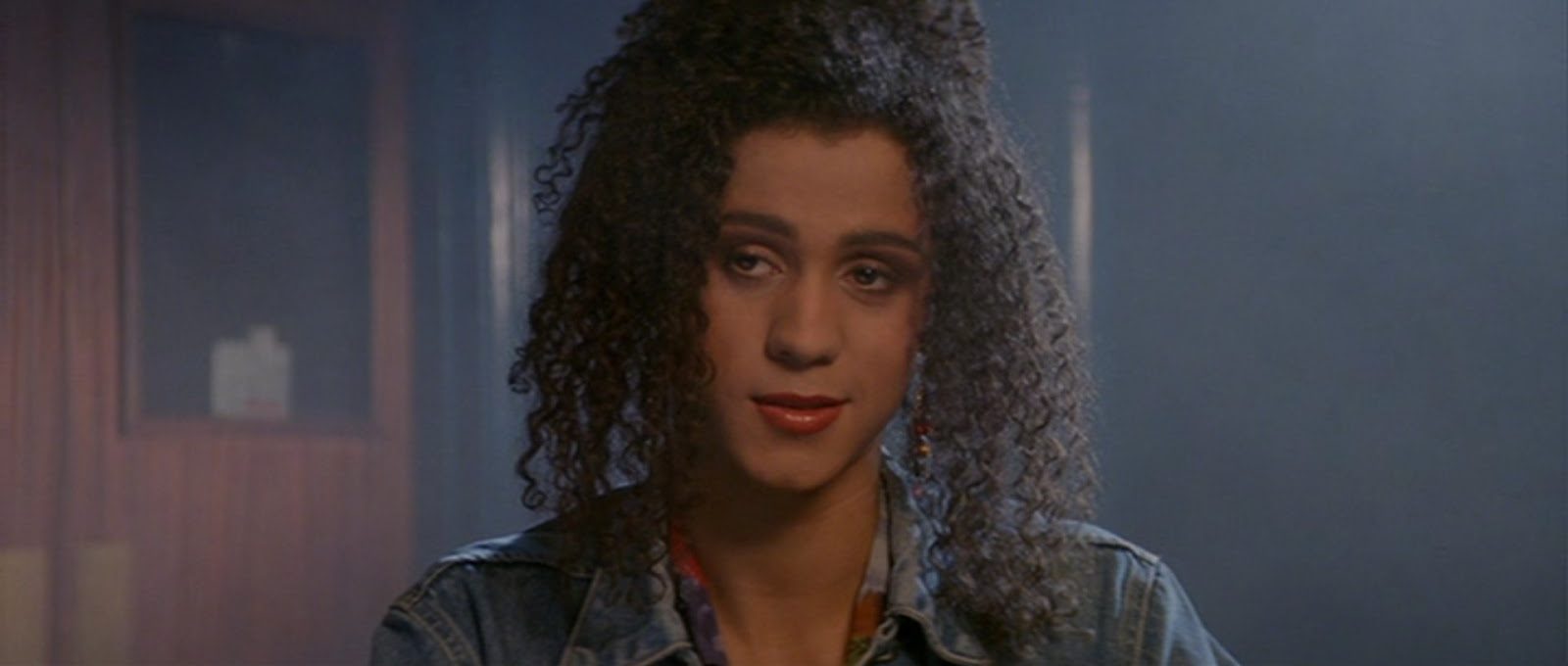 The less you know about this film, the better. Peppered with fine performances by Jaye Davidson, Forrest Whitaker, and Stephen Rea, the film centers upon Fergus — an Irish Republican Army member — who strikes a friendship with an IRA hostage — a black British soldier Jody — unaware of the wild ride he is about to embark on. Written and directed by Neil Jordan, 'The Crying Game' is a brilliantly written and executed psychological thriller that offers a unique analysis of identity, betrayal, love, and atonement.
Read More: Best LGBT Movies of All Time