The joy of seeing our favorite sportsperson perform magnificently on the field can never be replicated. Now when this thrill of sports is depicted in films, it provides us unforgettable experiences. Among the many sports films that have been made till date, few have been as influential as those made on skateboarding. The skateboarding subculture in America and other parts of the world has spread across generations and has influenced fashion choices, language, and even music. The culture of skateboarding spread like wildfire in the 1970s after the construction of skateparks, where expert skateboarders started performing and even managed to gain an audience who would come to just watch them.
The 1986 film 'Thrashin' became one of the most important moments in skateboarding culture, and helped spread the popularity of the sport among the general population. However, films on the sport were being made from the 1970s itself, with classics like 'Freewheelin' (1976), 'Skateboard' (1978) and 'Skateboard Madness' (1980) influencing the genre to a great extent. With all that said now, here's the list of top skateboarding movies of all time. You can watch many of these skateboarding movies on Netflix, Hulu or Amazon Prime.
8. Gleaming The Cube (1989)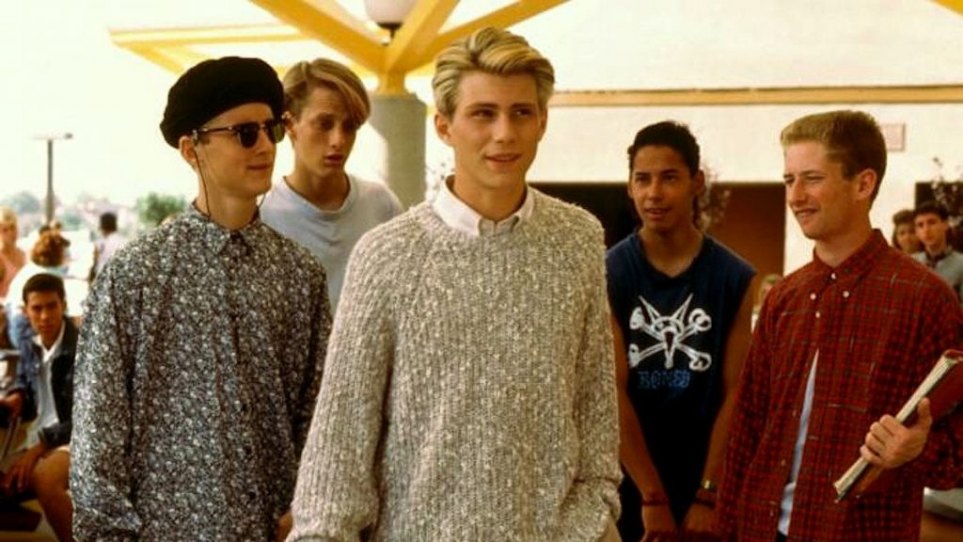 One of the most influential skateboarding films of all time, 'Gleaming The Cube' stars Christian Slater in the leading character as 16-year-old skateboarder Brian Kelly. Brian never gels with his parents but loves his adoptive brother Vinh, who supports his skateboarding habits even though it has landed Brian in some serious trouble with the law. When Vinh is found murdered as a result of his investigations into an arms-dealing racket, Brian takes it upon himself to hunt down the perpetrators and bring them to justice.
The film is full of some of the best American skateboarders of the period like Mark Rogowski, Lance Mountain, and Mike McGill. It is with his skills on the skateboard that Brian is able to chase down the criminals, resulting in the film being filled with some of the best skateboarding sequences in cinema. Despite being a box office failure, 'Gleaming The Cube' managed to gather a large cult following over the years. The film is an eye-opening account for anyone who wants to check out the skateboarding culture in America during the 1980s.
7. Kids (1995)
Larry Clark's 1995 venture, 'Kids' is one of the most controversial and eye-opening skateboarding films of all time, which depicts the dark underbelly of skateboarding culture in vivid terms. The film follows a problematic youngster called Telly, who practices a reckless drugs, sex, and boozing lifestyle. He just wants to have sex with virgin girls, but refrains from making them aware of the fact that he's HIV positive. This comes to light when Jenny, who has had sex with only Telly, ends up testing positive for the same. As she tries to get hold of him and make him aware of the same, a massive disaster strikes Telly. Any major culture that develops on the streets is bound to have its dark sides as well, and this darker aspect is brilliantly depicted in this film. 'Kids' is a wonderful attempt at making society aware of the ills that plague urban youth. The film drew polarizing reactions from critics.
6. Paranoid Park (2007)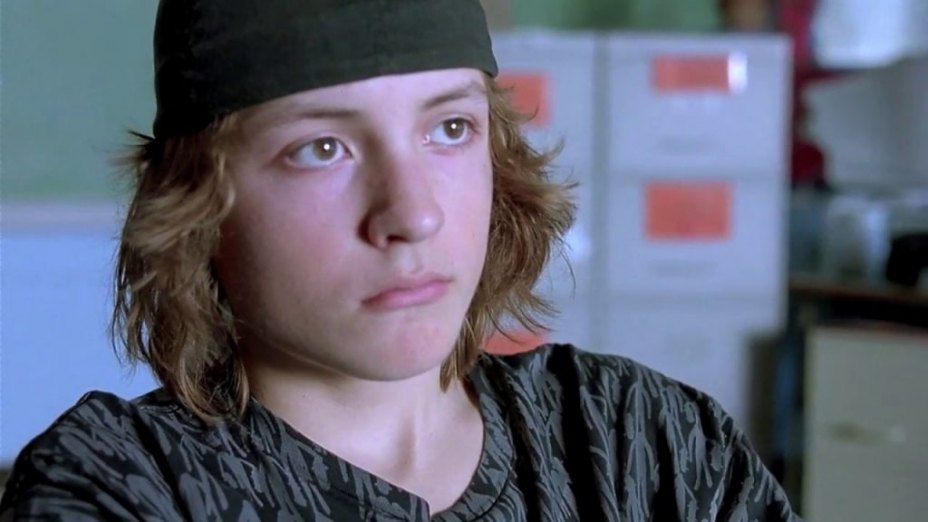 Acclaimed director Gus Van Sant's 2007 drama/thriller film 'Paranoid Park' is one of the best skateboarding movies of all time. It tells the story of a young skateboarder called Alex who accidentally ends up murdering a security guard when the latter caught him for hopping freight trains. Despite trying to hide the skateboard with which he hit the guard, Alex finds himself in hot soup when the police manage to recover the item. Van Sant's ability to invoke a sense of apprehension and dread finds resonance in this film. He crafts the movie brilliantly using amazing visuals and music, elevating it from the category of just another skateboarding flick to a much more poignant, and intense cinematic experience.
5. Skate Kitchen (2018)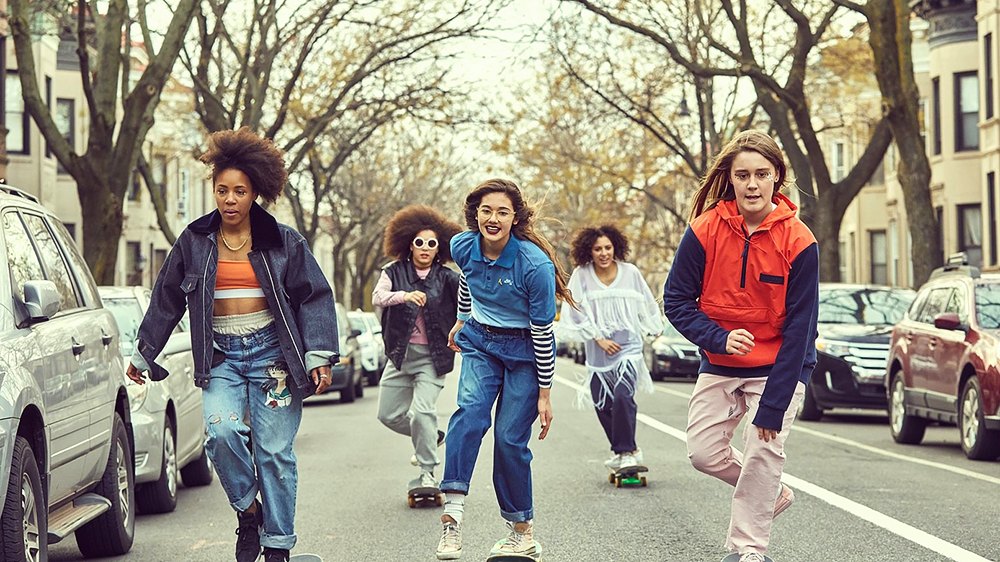 2018 teen-drama 'Skate Kitchen' is the third film by Crystal Moselle, and stars Rachelle Vinberg in the leading role as a skater called Camille. After suffering a serious injury while skateboarding, Camille is made to refrain from the activity by her mother. But since she's infatuated with skateboarding and the culture surrounding it, Camille simply cannot stop herself. She ends up meeting an all-girls skateboarding team, whom she befriends and develops an intimate bond with over time. However, things do not remain rosy always as a misunderstanding leads to a massive quarrel between them. 'Skate Kitchen' does a brilliant job of bringing the stories of female skaters to the foray. The film boasts of some brilliant shots of the girls whizzing past traffic on their skateboards, and managing to brilliantly compete against their male counterparts.
4. Mid90s (2018)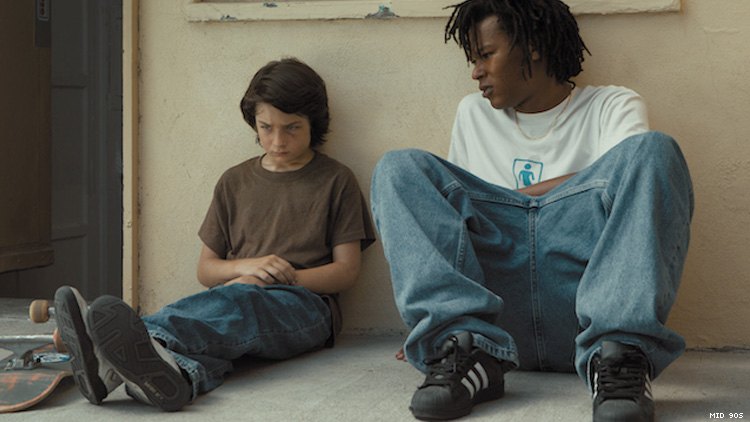 'Mid90s' is acclaimed actor Jonah Hill's directorial debut. It stars actor and skateboarder Sunny Suljic in the leading role. Suljic plays Stevie, a young kid fascinated with a skateboarding gang, and the film depicts the friendship between them. Wanting to join their ranks, he soon buys a skateboard and starts interacting with them. Joining this street gang leads Stevie to his first trysts with pot, sex, and alcohol, with his skateboarding and proneness to accidents further adding to the worries his mother and elder brother already have for him. The film was received positively by most critics, with praises being showered upon Hill's writing and direction. The characters in the film are quite fascinating and likable and we genuinely care about their plight.
Read More: Best Travel Movies of All Time
3. Thrashin' (1986)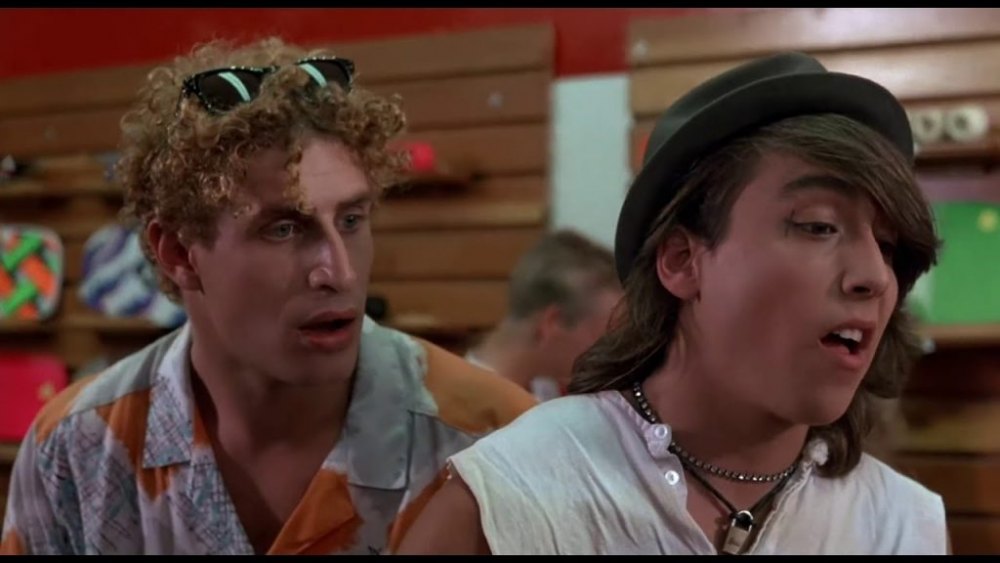 If you have watched 'West Side Story', you are already aware of the basic plot structure of this 1986 cult film. The story of 'Thrashin' centers around the intense rivalry between two skateboarding gangs which gets further complicated when one member of a gang falls in love with the sister of a member of the rival group. The film is a vivid portrayal of the skateboarding culture of America during the 1980s, and how it went on to be associated with the music and fashion industry of its time. Some of the scenes in 'Thrashin' feature some of the best American skateboarders of the time, whose skills are as impressive as the film itself.
Read More: Best Sport Movies of All Time
2. Wassup Rockers (2005)

There has always been an indelible connection between punk rock and skateboarding, as both of these were hugely responsible for the creation of a strong underground culture of fashion and lifestyle. The 2005 film 'Wassup rockers' by Larry Clark depicts this association perfectly through its leading characters, a group of Guatemalan American and Salvadoran American teens who love the English punk rock band Ramones and have modeled their lives on them. It is their experiences in Los Angeles while growing up that become the central focus of the film. They continue to enjoy skateboarding while dealing with several issues like racism and also try to avoid the constant violence they witness in their neighborhoods.
Read More: Best Prison Escape Movies of All Time
1. Street Dreams (2009)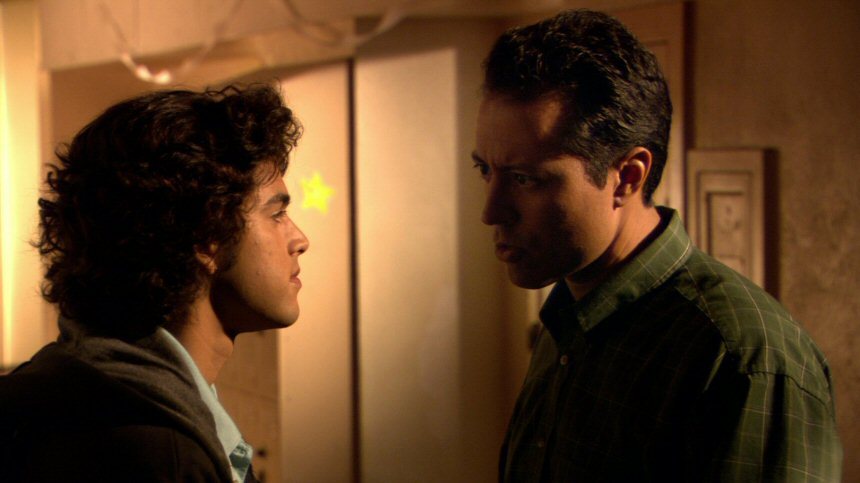 'Street Dreams' stars Paul Rodriguez in the leading role as Derrick Cabrera, a skateboarder who does not get the respect he deserves from his parents, peers, or even his girlfriend. Derrick is very passionate about skateboarding, and always uses the negativity he receives from around him as a source of motivation to go out there and work hard on his skills. The film depicts his journey from being an absolute nobody and the butt of everyone's jokes to being a champion skateboarder that everyone looks up to. However, his road to success is full of numerous dangerous obstacles. The film is a wonderful look at the competitive aspect of skating and the difficulties a skater has to go through before managing to get a sponsorship for him/herself.
Read More: Best Street Racing Movies of All Time