There is something unique and alluring about sports films, which makes them so endearing to watch. Often it's the underdog story where prevailing situations push the protagonist to the brink. Sometimes it's the rise of a star from the abyss. And sometimes it's the fall from grace which makes the story compelling and unknowingly a tear rolls down the cheek. All said and done, it is the true celebration of the undying human spirit. Our curated list of top sports movies ever made speaks the same language, that of unbeatable aspiration and above all, of triumph. You can watch these best sports movies on Hulu or Amazon Prime. Some of these are really best sports movies on kids.
15. Bend It Like Beckham (2002)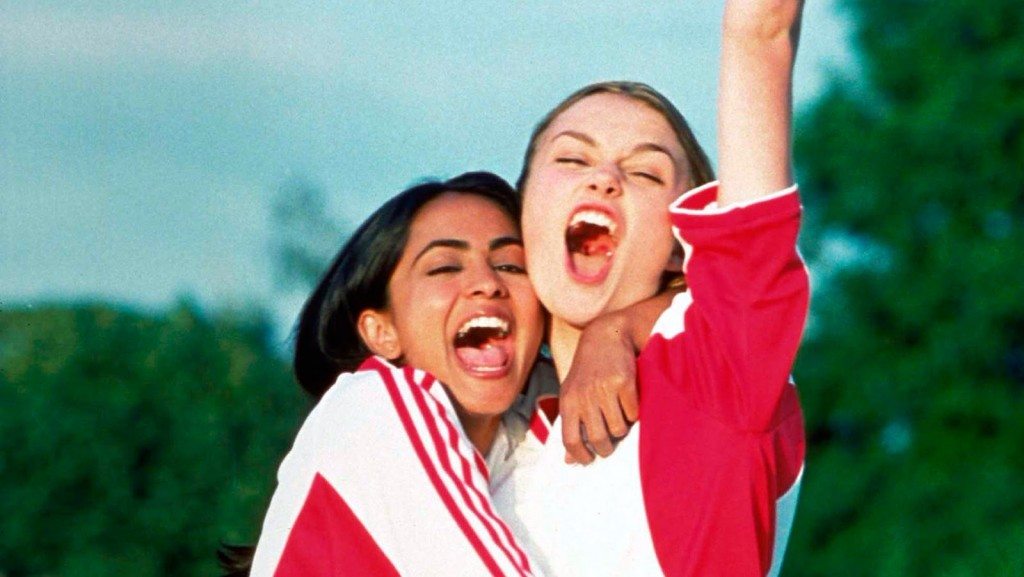 A British born Indian Girl's obsession with playing football/soccer lands her up in the local girl's team. As it gets difficult to continue playing under the nose of her strict parents, she also has to deal with her growing attraction towards her hot coach and worse of all, fighting the odds against the nosey mother of her best friend, who thinks she is going around with her daughter! Famously labelled as the funniest movie since 'Bridget Jones Diary', this is one gem of a movie, which again is a story of underdog rising but with lots of humour and a bit of feminism curved in, just like the famous footballer curl-kicking the football, through a wall of defenders.
Read More: Best Movie Remakes of All Time
14. Goal! (2006)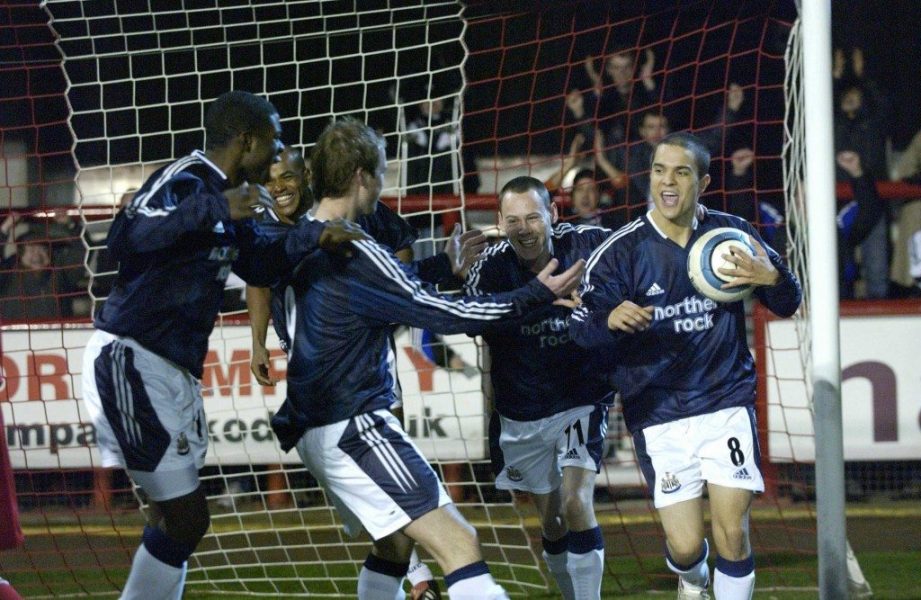 A kid from an impoverished background dreams of playing professional football for which he faces many hurdles. Produced by FIFA, Goal! is a classic underdog rags to riches story of a player's reach to the top. Santiago wants to play professional football but his father wants him to work so that his poor family can be fed. Later on as he inches towards his goal, he faces other difficulties which forces him to think otherwise. Eventually everything falls into place as he swings into action by sheer handwork and dedication. Though it is full of cliches, but Goal! is made with so much of heart, that you automatically end up rooting for the underdog.
Read More: Best Racing Movies
13. Cinderella Man (2005)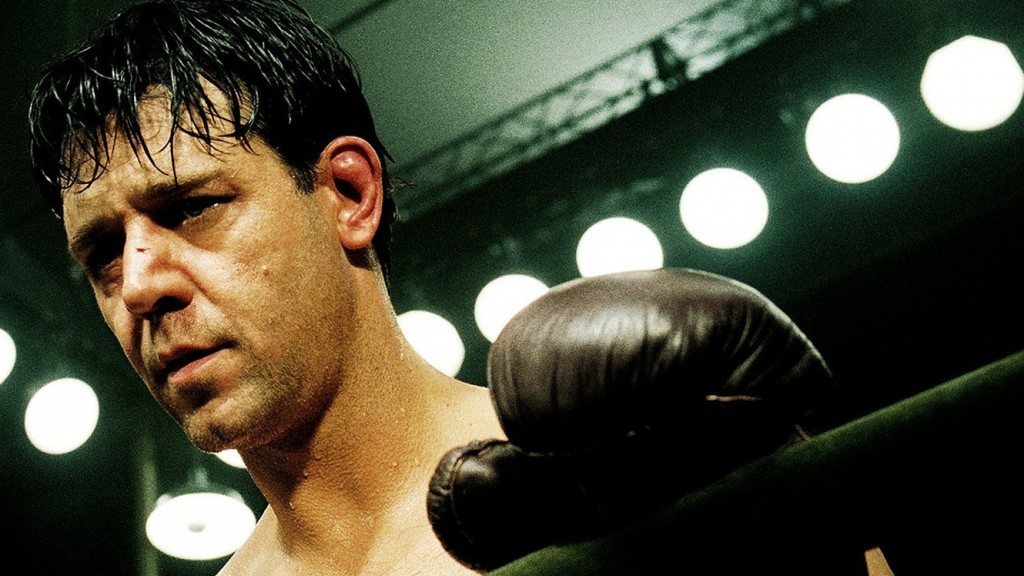 Just like Cinderella,his rags from riches story is the stuff of folklores. A man who became the symbol of hope for a generation battling the great depression, this is the story of James J Braddock, who made a fairytale comeback to the ring and became the world heavyweight champion, after going through a miserable phase in life. Ron Howard's second film on this list, is an inspirational take on the never say die attitude of a fighter.
Read More: Best Futuristic Movies of All Time
12. The Wrestler (2008)
Perhaps the career defining performance of Mickey Rourke, which won him a nomination for best actor academy award, 'The Wrestler' is a poignant story of a has-been wrestler who is yet to come to term of his present. His desperation to get into a normal life, his inability to have a normal relationship with his biological daughter causes more harm to him than good. Finally he realises that he belongs to the ring as that's the only place where he gets unconditional love from his fans.
Read More: Best Basketball Movies
11. Warrior (2011)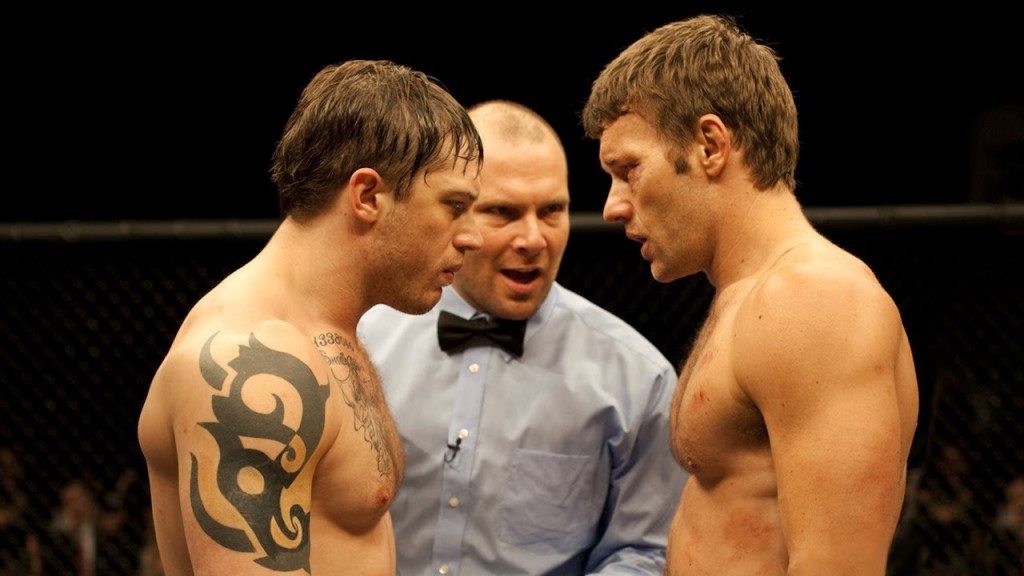 Two brothers, go into a head to head brutal MMA fight where each need to win it, to prove a point to themselves. While watching them pulverising each other to their impending doom, instead of supporting one of them, you go for both. And that's how powerfully this family drama exudes the emotions, out of a hardcore action film. Authentic fight sequences, strong drama content and an emotional outcome makes the movie immensely watchable.
Read More: Best Teen Movies
10. Rush (2013)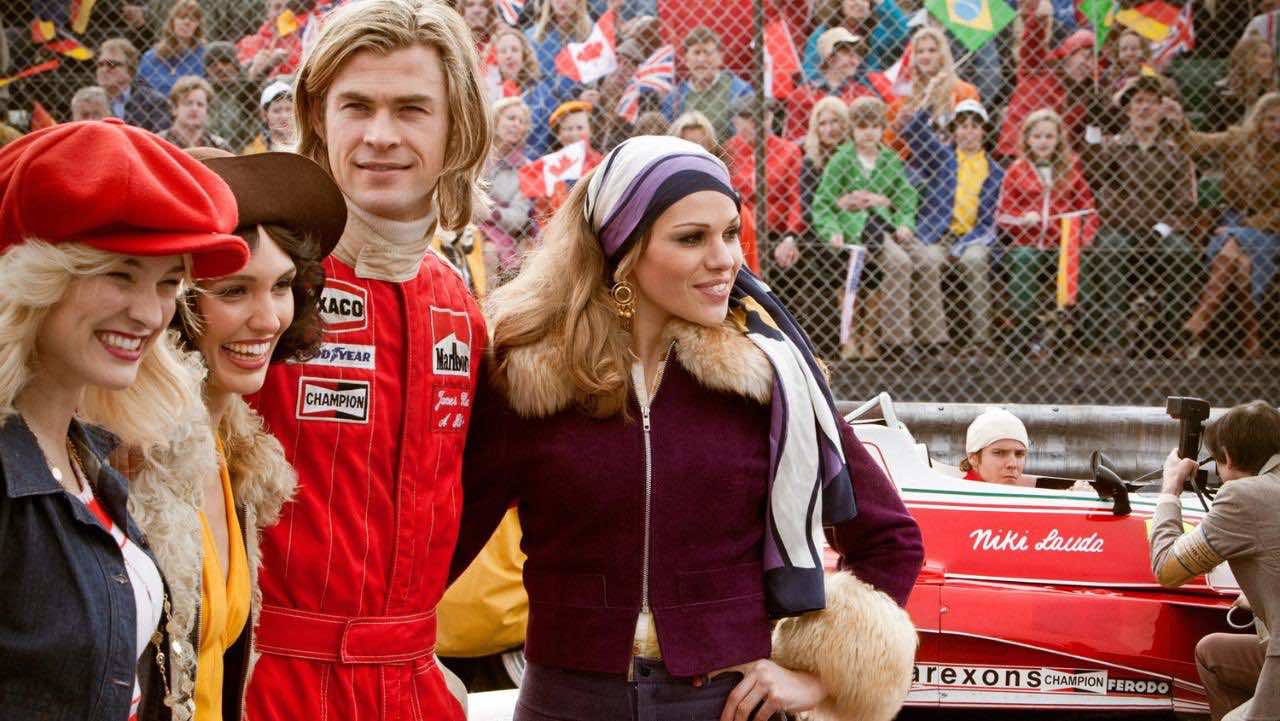 Formula 1 racing cars, zooming in a high octane speed, the throbbing heartbeats, the pulsating race and a rivalry matched to none. The famous rivalry between the swashbuckling Brit James Hunt and the mercurial Austrian Nikki Lauda came alive on screen via Ron Howard's brilliantly shot movie – 'Rush'. The movie boasts of some stylishly shot race sequences and budding tension between the characters. The conflict between the two characters spices up things, especially Nikki Lauda getting badly disfigured after getting caught in an accident and later making a choice to leave his last race midway, where James Hunt drives the race of his life. A compelling watch, even if you aren't a racing car enthusiast.
Read More: Best Historically Accurate Movies of All Time
9. Remember the Titans (2000)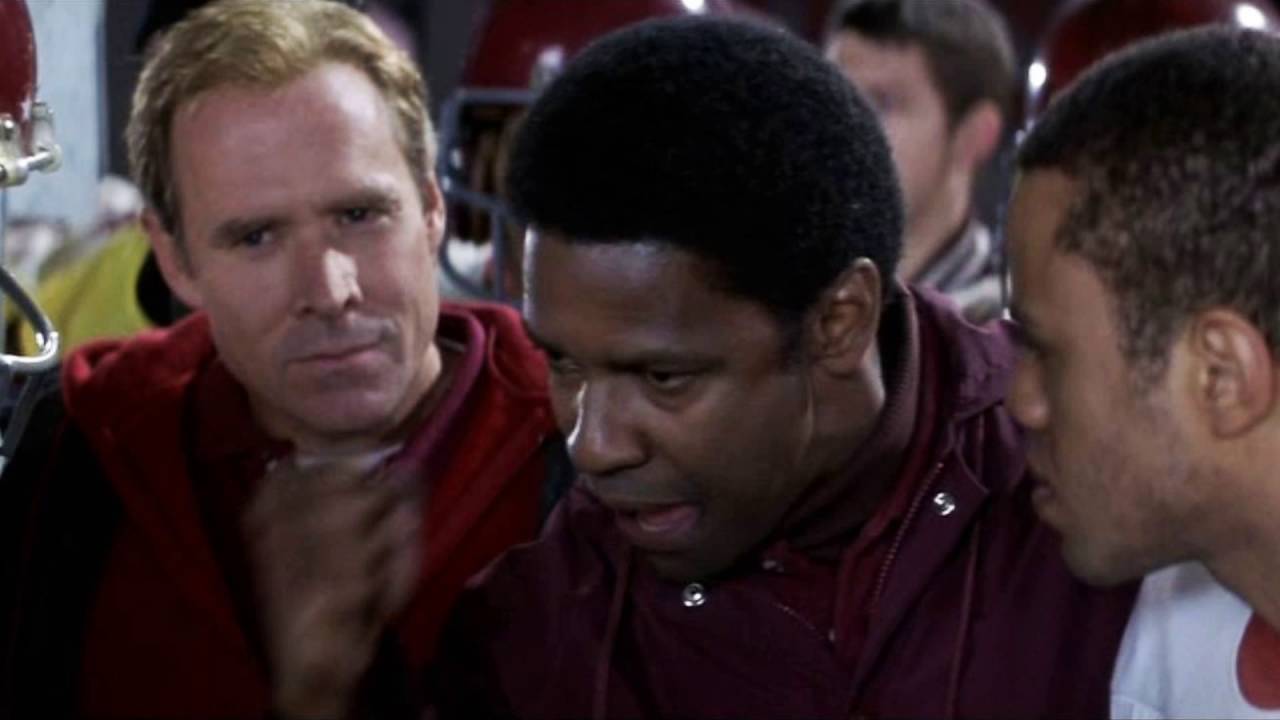 Racial biases often lead to injustice meted to the innocent. But the love for a fellow human being is much stronger than the colour of the skin. That's the takeaway from this movie, using american football as the backdrop and choosing to tell about an event that occurred in the early seventies. As it often happens, the persons on whom the characters were based, complained about the veracity of the events depicted. Real or not, but the movie received favourable reviews from the critics as well as the general audience, for its emotional content.
Read More: Best Love Triangle Movies of All Time
8. The Fighter (2010)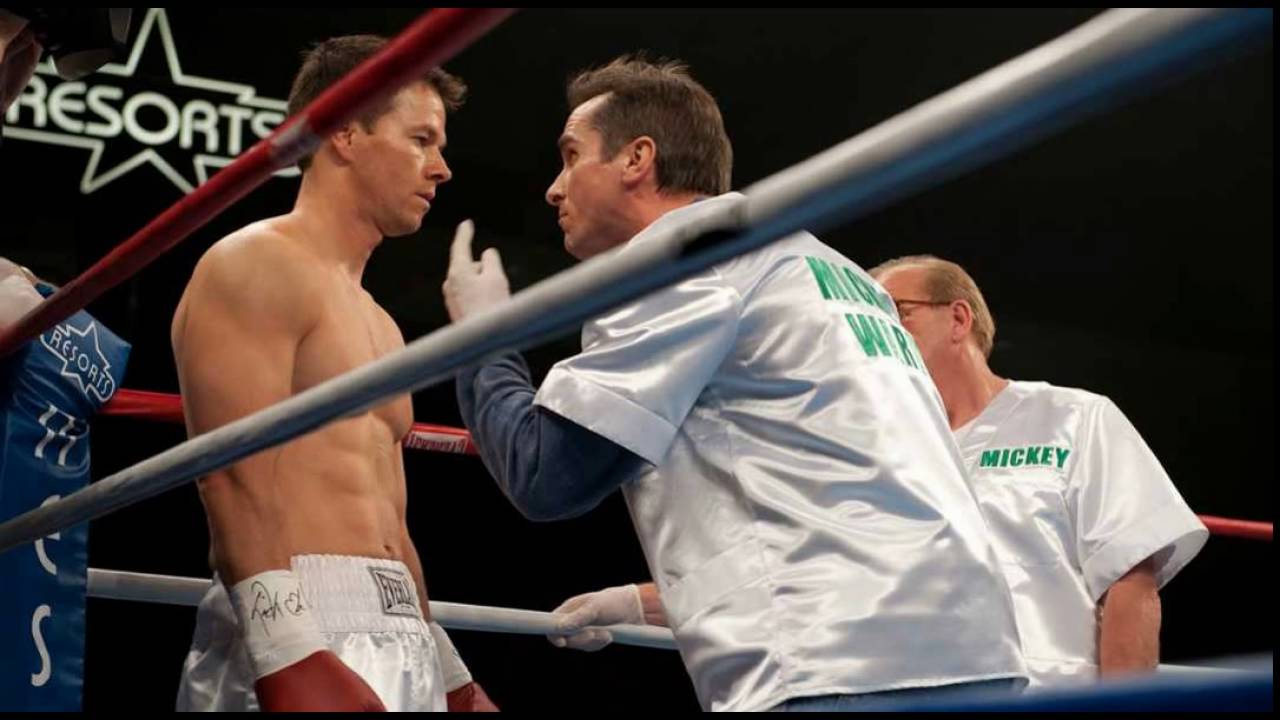 That man, Christian Bale can do nothing wrong. Famously infamous for his method acting, Christian Bale lost several pounds to look like the drug addicted brother of the famous professional boxer Micky Ward. Though the 'The Fighter' is essentially a story about a famous boxer but more than Mark Wahlberg, it's a Christian Bale show all over. Melissa Leo, who plays their mother, gave a gritty performance and won the academy awards for best supporting role, along with Christian Bale.
Read More: Coolest Movie Villains of All Time
7. Chak De India (2007)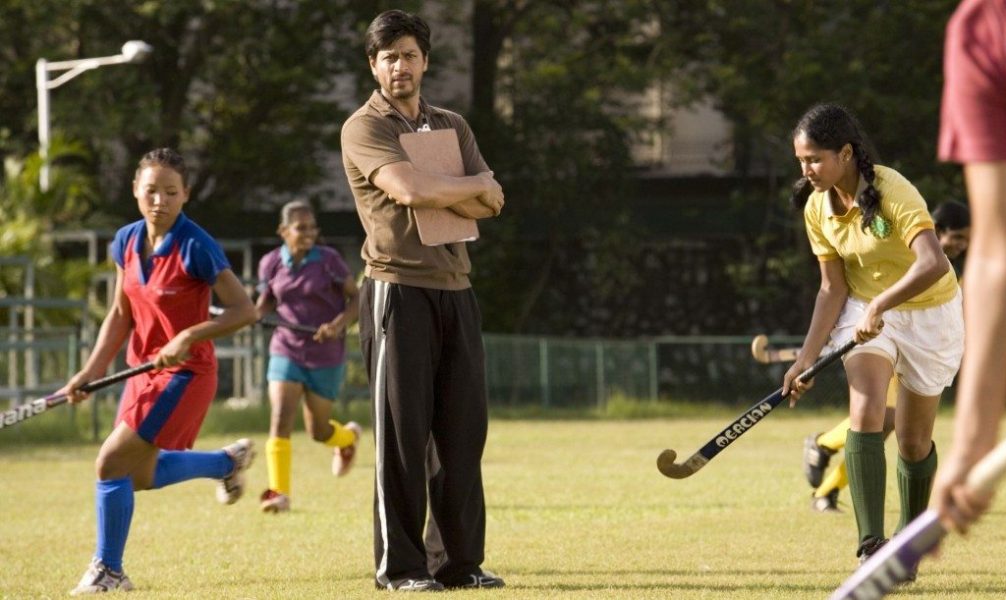 A true blue underdog story with India's one of the most famous actors at the helm, 'Chak De India' is a story of a disgraced coach, accused of throwing the match in his heydays, makes a team out of a bunch of feisty girls and sets them on the course to win the world hockey championship. More than winning the trophy, it's more about the characters proving a point to their detractors. The movie highlights the general apathy towards women in India emphatically and weaves the story around it, using the game of hockey as a means.
Read More: Best Hockey Movies
6. Million Dollar Baby (2004)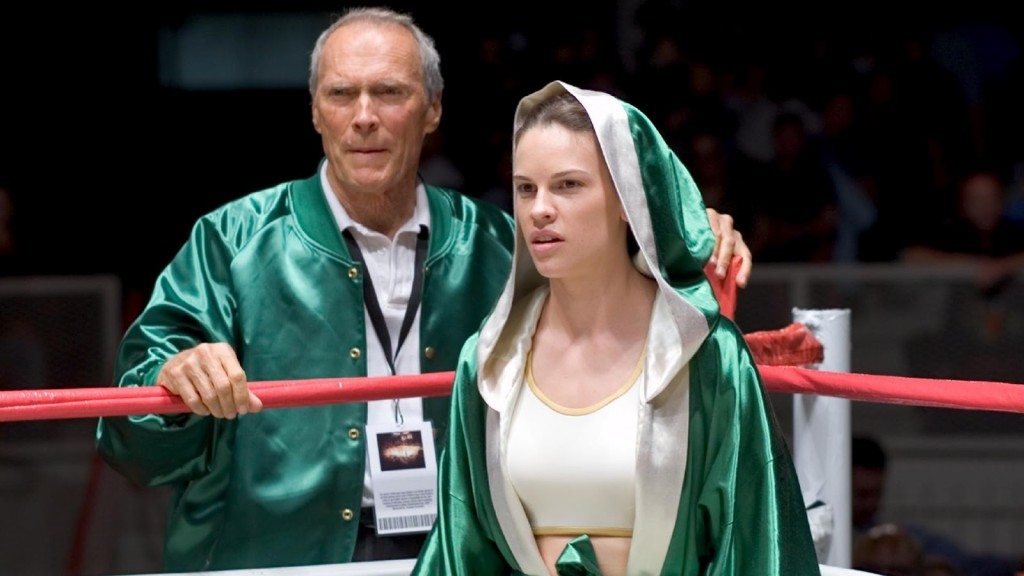 Perhaps the most difficult movie of this list, Million Dollar Baby is one of the most poignant tale of a relationship between a coach and his disciple. Though the premise of the movie is boxing, but the way the story progresses to reach to its finale which brings a lump to the throat, is pure class. 'Million Dollar Baby' received four academy awards as best picture, best actor female, best director and best supporting actor.
Read More: Best Boxing Movies
5. Hoosiers (1986)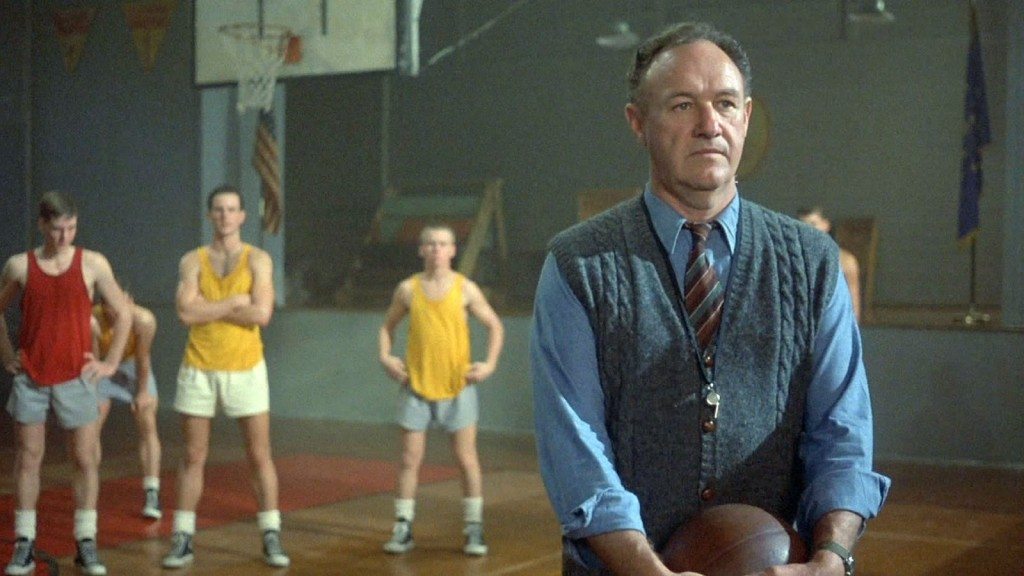 In a small, midwestern town where usually people don't dream for they seldom turn real, care about only one thing – the school basketball. They are so passionate about their team that they protest the entry of the volatile and mercurial coach Norman Dale who has a shady past. How Coach Dale wins over the boys, the townspeople and eventually the state championship forms the story of 'Hoosiers', which incidentally, is based on true events of the 1954 Indiana state champions. Gene Hackman plays the coach Dale along with Dennis Hopper who plays the assistant coach.
Read More: Best Movies With No Plot or Storyline
4. Moneyball (2011)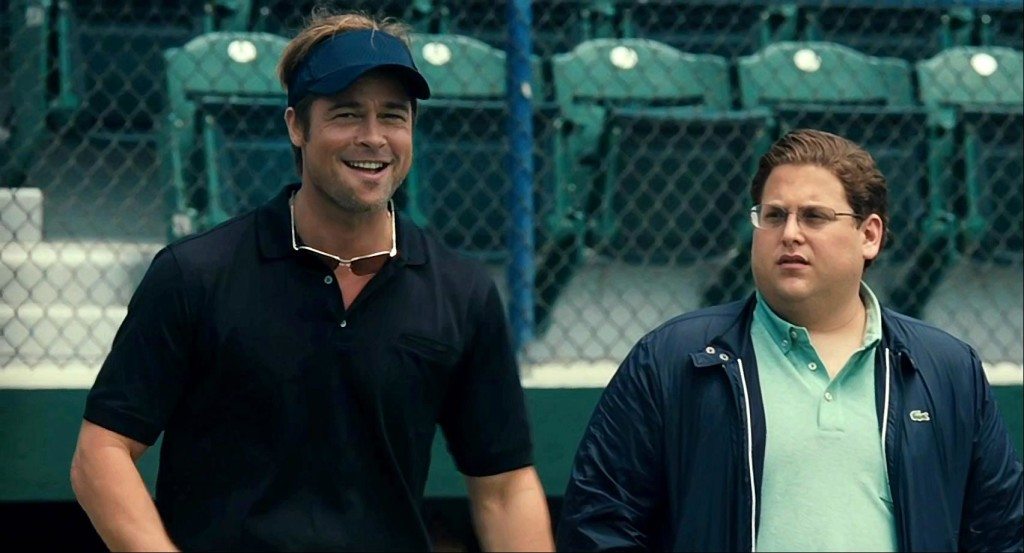 Against the age old and time tested process of talent scouts hunting local grounds to get stars, a mathematical approach to get players of lesser market price but huge in-game value generators, that's 'Moneyball' for you. Based on true events, this movie was appreciated by the critics and the audiences alike. Brad Pitt plays Billy Beane, the manager of Oakland Athletics which won straight twenty games, playing with the sabermatic strategy. More than the game, it's about a man's affection towards the sports, which is probably a mere business for many. Watch out for the scene where a thumping home run shot, makes Brad Pitt turn around in disbelief and then sink to the ground. Seriously, 'How can you not get romantic about baseball ?'
Read More: Movies So Bad That They Are Good
3. Lagaan (2001)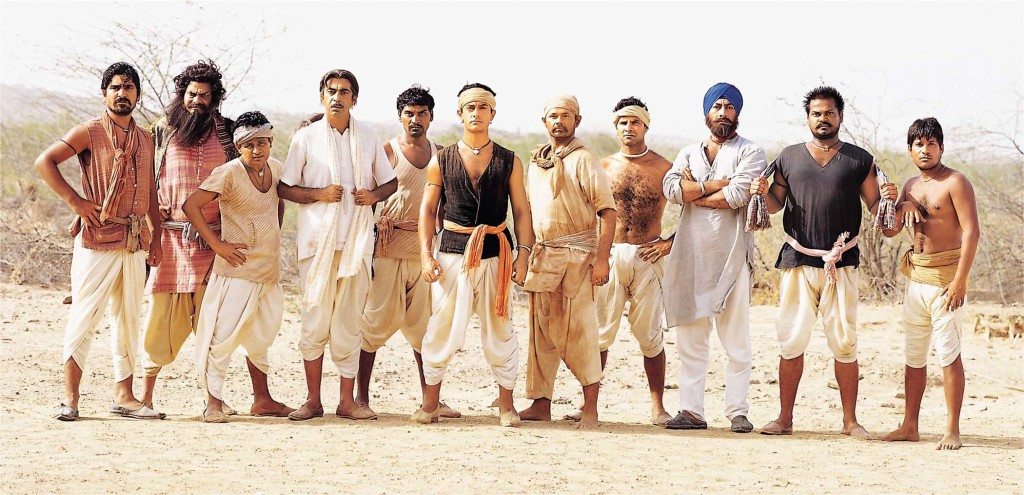 Once upon a time in India, a group made of peasants, potters, smiths and even the village soothsayer took the fight to the ruling Britishers, with a game of cricket. Losing meant the taxes going up thrice and that they couldn't afford. So they played and boy, what glorious game it was ! India's official entry to the Oscars in the foreign films category and narrowly missing the award to 'No Man's Land', 'Lagaan' is the ultimate amalgamation of romance, sports and underdog story.
Read More: Best Cricket Movies
2. Rocky (1976)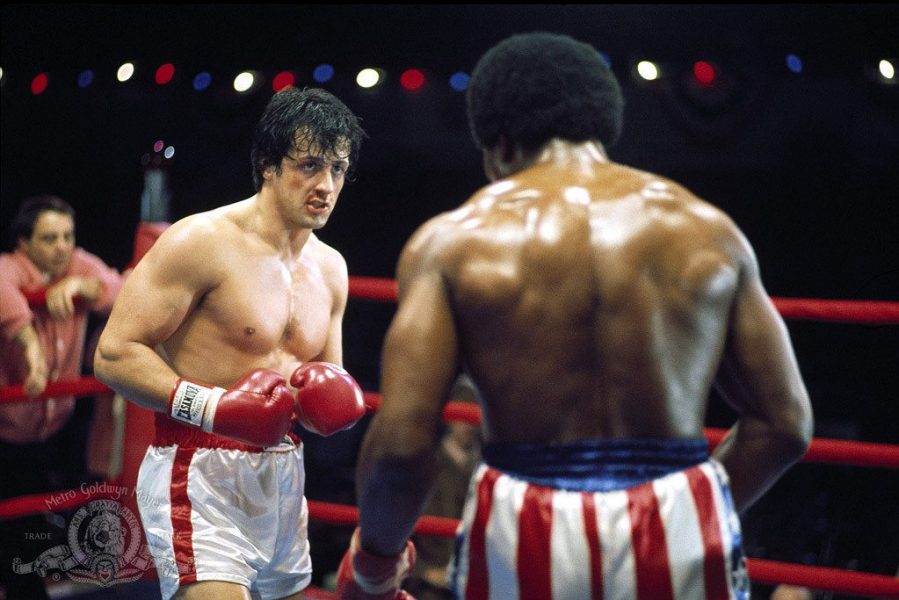 Rocky was a global blockbuster when it released. Over the years it has achieved a cult status and many movies are made on the same skeletal frame on which Rocky is based upon. A working class boxer of Italian origin, is pitted against a champion, at the world heavyweight championship. A wafer thin plot worked perfectly for a rugged yet charming Sylvester Stallone who wrote the script himself. The movie rose to such stature that as a tribute to the famous Philadelphia museum steps run, a Rocky statue was erected, at the bottom of it. The famous carcasses punches, the mountain run with the background theme music of "Eye of the tiger"… Wish I could go on and on and on.
Read More: Movies With the Best Visual Effects
1. Raging Bull (1980)
Martin Scorsese's brilliance and Robert De Niro's exuberance shines through this brutal, violent yet displaying the tale-telling signs of a modern classic. Based on the boxer Jake Lamotta's memoir of the same name, this is the story of a boxer's self destruction due to his uncontrollable rage, and insecurity towards his wife's so-called promiscuity. 'Raging Bull' took the world by storm and though opening to polarized reviews, it got labelled as one of the greatest movies ever made. De Niro won the best actor for his portrayal of the disturbed Jake Lamotta.
Read More: Best Football Movies