Love triangle movies aren't uncommon if we take a look at the history of cinema. The stories prove to be an interesting read as the raw emotions of man are blurted out. People do all kinds of things to win the affection of their loved one and when competition comes in from close quarters, a battle of love takes place. The winner comes out in smiles but the defeated must lick his/her wounds in private. The psychology of the fighters in this war is interesting as it makes them different and brings out a shade of personality hitherto unknown. Like always, the filmmakers are never the one to shy away from such delicious plotlines. Several films have been made whilst exploring this struggle. Most movies with love triangles are riddled with cliches. But the below listed movies about love triangles explore love in multitude of ways. Without further ado, here is the list of top movies about love triangles ever. You can watch some of these best love triangle movies on Netflix, Hulu, or Amazon Prime.
10. Spider-Man (2002)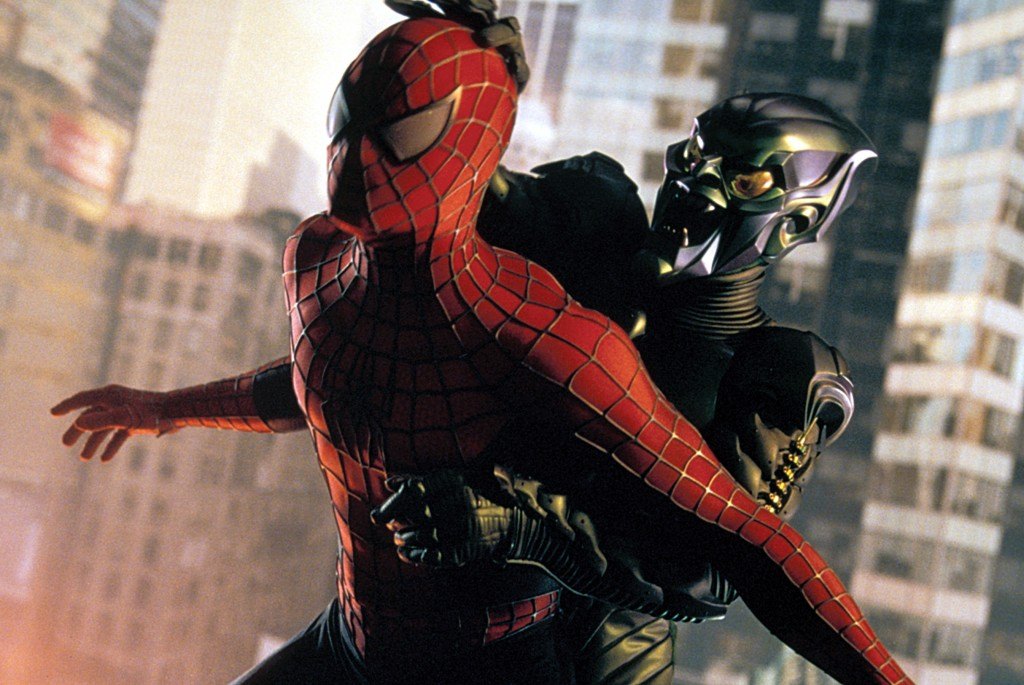 Sam Riami's take on the friendly neighborhood, web slinging superhero is widely regarded as one of the best ever made. Apart from the talented cast of Tobey Maguire, Kirsten Dunst and James Franco, 'Spiderman' featured the classic comic book love triangle between the charming Mary Jane Watson and best friends, Peter Parker and Harry Osborn. This romance proves pivotal in the entire trilogy as envy creeps up and sows mistrust between the two friends. Cunningness, betrayal and manipulation rage in between Parker and Osborn as they battle it out to win the affection of their childhood sweetheart. This franchisee sports the best love triangle in superhero films and Batman's sad love life comes in a distant second. James Cameron's screenplay is fantastic and the way this story finds relevance in the main plotline is wonderful indeed.
Read More: Best Stalker Movies of All Time
9. My Best Friend's Wedding (1997)
A woman desperate to break off her best friend's engagement, rushes to his wedding in hopes of spoiling it. What follows is a comedy of errors spurning up one of the most lovable romantic comedies of all time. Julianne's jealousy, Kimmy's sweet innocence and Michael's sense of responsibility collide together in this fairytale. P.J. Hogan's film explores the innocent nuances of love and the effect jealousy has on misunderstanding. Friendship and sense of guilt overcomes evil always and this story narrates the truth. Some heartfelt numbers, beautiful people and wonderful sets wrap a dreamlike film. Julia Roberts and Cameron Diaz are pretty girls but their performances cemented their legacy in this industry forever. May be I will be luckier at 'My Best Friend's wedding'?
Read More: Best Thriller Movies of All Time
8. Bridget Jones' Diary (2001)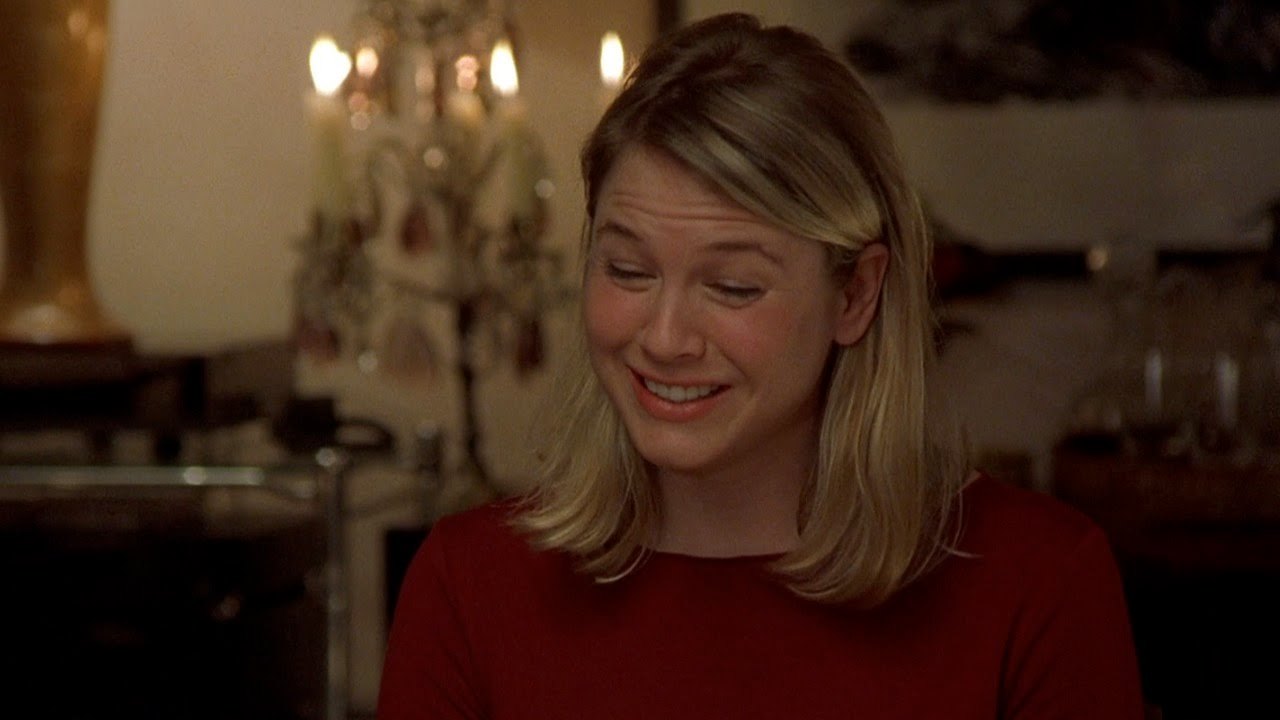 Many keep a box of tissues handy when viewing this 2001 American-French-British romantic comedy. The end is too romantic not to shed a few tears of joy. The rest of the film however revolves around a hilarious comedy of errors as the protagonist Bridget Jones, a spinster, journeys the road of life, desperately trying to seek out her Mr. Right. Her life is flanked by her two crushes, her boss and womanizer Daniel Cleaver and the uptight Mr. Mark Darcy and the woman in her seems constantly betrayed by the male chauvinism that reigns around her. She finally understands who her true love is and when he shows his understanding nature and love, the pair reconcile in a park in one of the most satisfyingly romantic endings in cinema. Sharon Maguire created a memorable movie with Renee Zellweger, Colin Firth and Hugh Grant in the lead roles. The diary remains a favorite with teenage girls especially with many emulating the method in their lives.
Read More: Best Sport Movies of All Time
7. The Age of Innocence (1993)
Rather known for his takes on society, crime and thrill, Martin Scorsese revamped himself during this 1993 romantic drama. Newland Archer is a man smitten with the elegant Countess Ellen Olenska while engaged to her cousin May Welland. The story explores the complexity of human emotions as Newland watches the battle between trust, promise and desire. Scorsese narrates the sacrifices one has to make for the sake of commitment and honor through Newland's life. The love story is brutal as it bashes Newland's emotions constantly, but the ending is surprisingly serene and the empty streets of Paris seem to fit in poetically to the story line. The legend, Daniel Day-Lewis, the reliable Michelle Pfeiffer and the stunning Winona Ryder prove to be one enchanting trio. We all hope that 'The Age of Innocence' comes soon in this bad, wide world.
Read More: Best World War II Movies of All Time
6. Two Lovers (2008)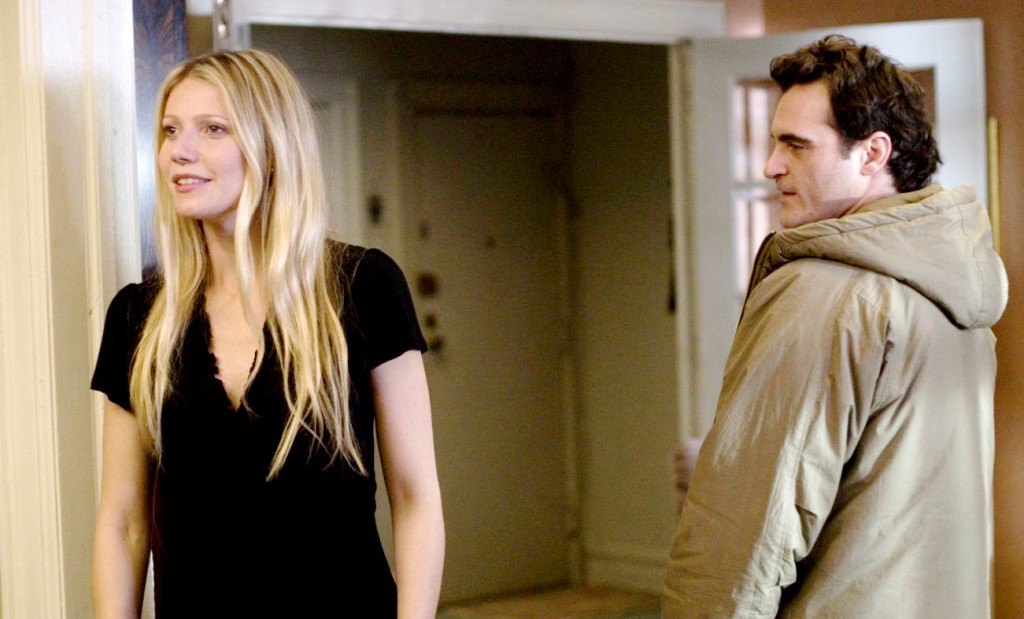 Leonard Kraditor is an emotionally distraught man after his split from his fiancé after the discovery of the fact that they can never have healthy children. He attempts suicide several times until his life turns around. Two women come into his life, Sandra and Michelle, and Leonard begins to rediscover the purpose of life as he begins to develop emotions for the both of them. James Gray's unique take on infidelity, promises and realization is hugely underrated. 'Two Lovers' is one beautiful reminder of the old age romantic movies where the heart had the final word. Enchantingly made, this movie is a lovable watch for all cinema lovers. Joaquin Phoenix is excellent as ever with Gwyneth Paltrow and Vinessa Shaw giving some excellent on-screen performances. Leonard is a man spoilt for choice and I daresay, many a man has envied him over the years.
Read More: Best Philosophical Movies of All Time
5. Vicky, Cristina, Barcelona (2008)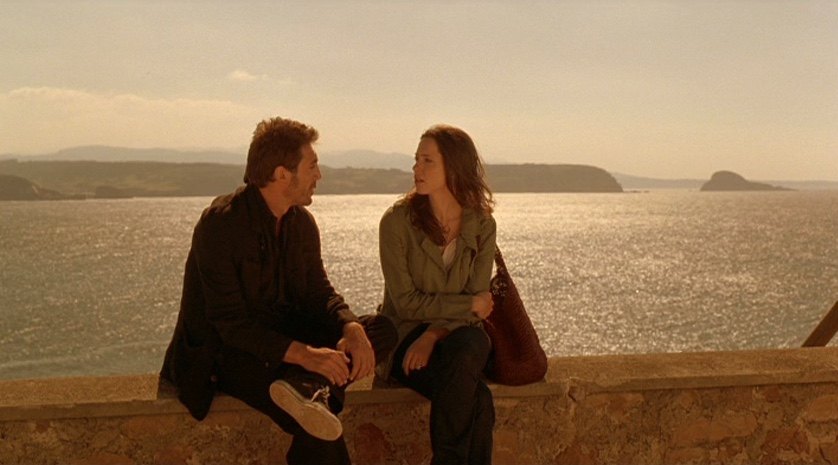 Only Woody Allen can address the doubts in the mind of a person when engulfed in the clouds of love. Featuring two sets of love triangles, all featuring one common man, 'Vicky, Christina, Barcelona' is one lovable tale on romance and the different ways how women express their love to a man. If Vicky is somber and reluctant, Christina is forward in her advances, while Maria Elena is as instinctive and impulsive as a Spanish woman can get. It questions morality and the ability to make certain decisions. Woody Allen in his own poetic way shows these raging emotions amidst the breathtaking scenic beauty of Spain. Barcelona is as much a part of the storyline as the rest of the characters. Wine, guitar performances, art and the stone streets set up one of the most exotic backgrounds and this complex love story is immaculately painted in one large canvas. Rebecca Hall and Scarlett Johansson became household names and the ever-reliable Javier Bardem added another feather in his cap. Penelope Cruz deserved every single accolade that came her way for her portrayal of the emotionally distraught Maria Elena. Woody Allen, Art, Excellence.
Read More: Best Cult Movies of All Time
4. Dangerous Liaisons (1987)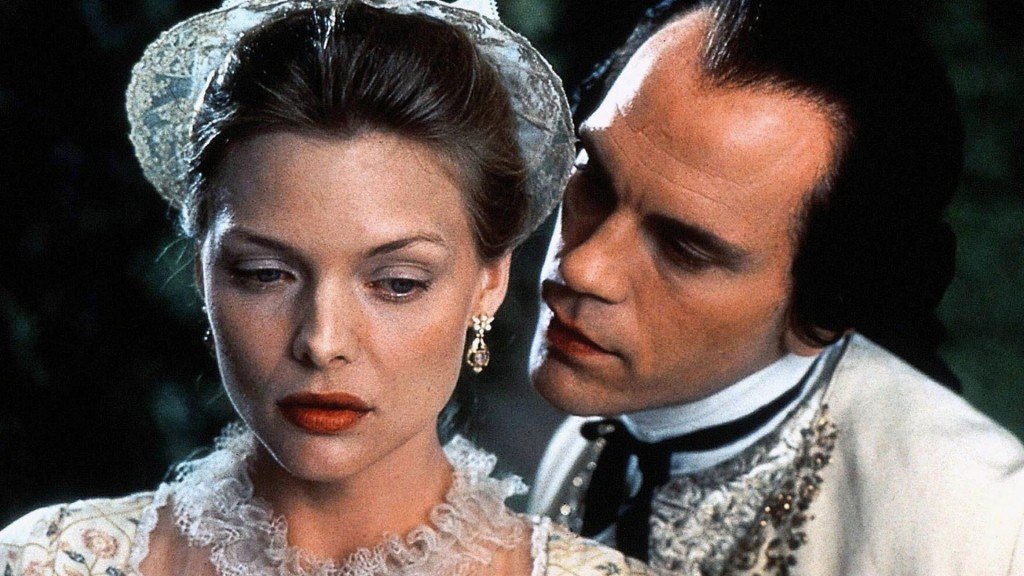 Seduction, lust and power-play seem to rule the scenes from the start in 1781 pre-Revolution Paris. The French upper class are playing a dangerous game indeed, where the stakes are high and the seductress has the strings in her hand. Vanity, envy and the desire for revenge rule her emotions and Marquise de Merteuil does everything to fulfil her quenching desires. When love intervenes, it sets up a three way contest between her, Vicomte de Valmont and Madame de Tourvel. Stephen Arthur Frears' narration of these complex human emotions in an upper class French society is superb and brings out the animalistic desires of humans. Glenn Close, John Malkovich and Michelle Pfeiffer play the lead roles excellently making 'Dangerous Liaisons' a cult favorite throughout the globe. We know its Rachael Green's secret favorite but what about you?
Read More: Best Neo-Noir Movies of All Time
3. Y Tu Mamá También (2001)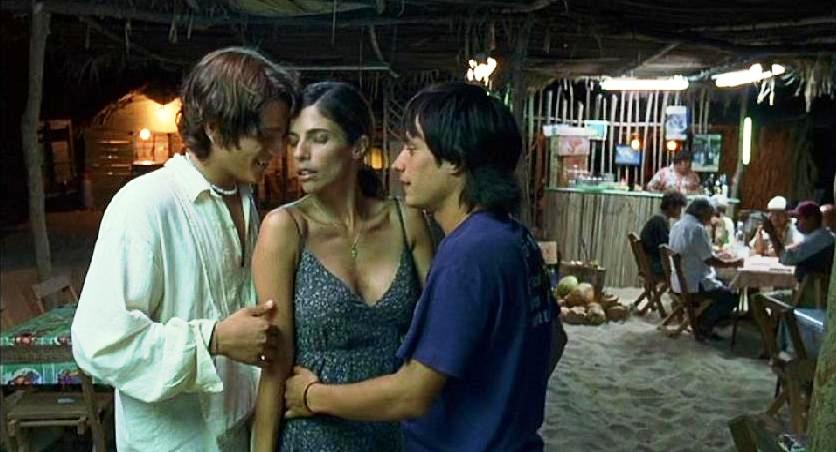 Alfonso Cuaron's road movie has attained a cult status over the years due to its quirky storyline and quirkier depiction of a three way love tale between two friends and an older woman. The exotic locations, wild sex scenes and dancing might be the selling points but, 'Y Tu Mama Tambien' is actually a journey of self-realization. It unearths the truths hidden in the lives of the friends and tests their commitment as they are thrown into emotional shambles. It is literally a trip worth a life time and in the end, the travelers return home, much wiser and emotionally stable. The seemingly taut bonds take a hit in the storm and the aftermath transforms their lives. Boca del Cielo appeared on many travel bugs' lists after 2001.
Read More: Most Confusing Movies of All Time
2. Gone With The Wind (1939)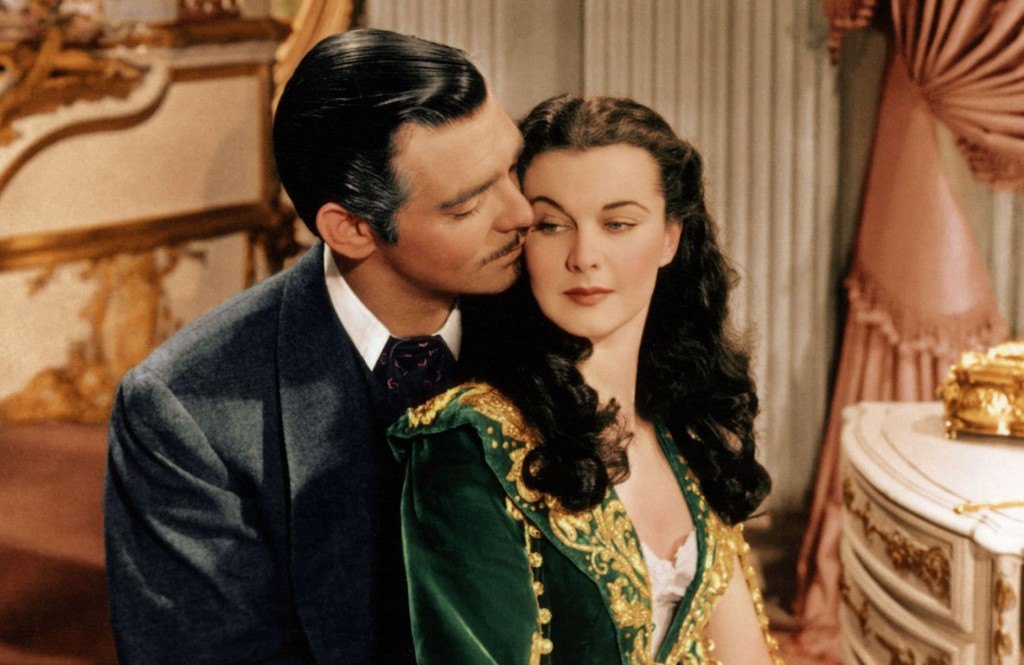 The biggest blockbuster of all times certainly needs no introduction. David O. Selznick created history in 1939 with 'Gone with the Wind', making the film a text book for novel adaptations whilst recounting the tragic love story of Scarlett O' Hara amidst the American Civil War and the Reconstruction Era. The film narrates the romantic pathos that envelops the protagonist as she seeks affection from the two men who come in her life. With one of the first anticlimactic endings in cinema, the film set a new trend for romantic movies. Vivian Leigh, Clark Gable and Leslie Howard were turned into the biggest starts overnight and Selznick received a cult status worldwide. 221 minutes and countless awards later, 'Gone with the Wind' remains evergreen and remains one of the most talked about movies of all time.
Read More: Highest Grossing Directors of All Time
1. Casablanca (1942)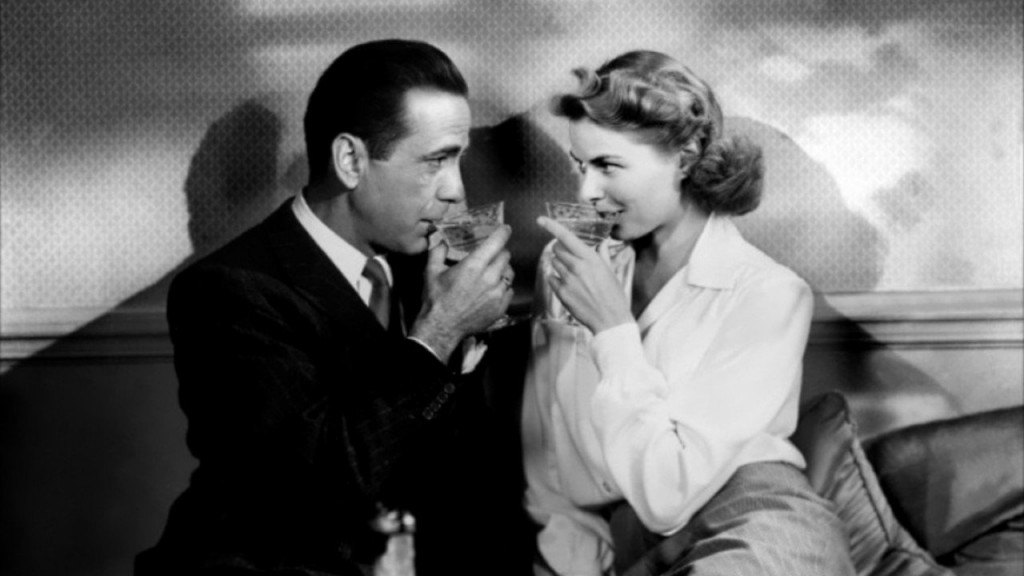 Michael Curtiz's masterpiece about a three-pointed love story set during the Second World War is hailed as one of the best movies ever made. The sacrifice made by one for his love and her husband amidst the tension of the surging German forces accounts for an enchanting tale. 'Casablanca' explores the human emotion with past stories, reconciliation and the willingness to sacrifice and ends in a tearful note. Rick Blaine's amazing devotion to his love and his eagerness to do anything to make his love Ilsa Lund happy is one of the most retold romantic tales of all time. The iconic theme song, the brilliance of direction and power packed performances from the star-studded cast stand out and this film, which started out as an ordinary project, became a classic. You have travel many miles before you meet a person who hasn't watched and loved this movie.
Read More: Best Superhero Movies of All Time