Love, at the cost of sounding immodest, can be described as an powerful emotion between entities. The romantically obsessed is often seen to be pulling off feats that seems impossible for the ordinary. But not all love stories end happily. Every now and often, the rejected beloved is found to be pursuing the betrothed intensely, thus turning into a nightmare for that person. These misguided lovers are often referred to as stalkers or obsessive lovers.
Call him/her crazy, paranoid or plain love struck but the unrequited lover remains the poster boy/girl of the celluloid. The following list features some of the most iconic stalkers on screen. Here is the list of top movies about psychopathic lovers. You can also watch some of these best stalker movies on Netflix, Hulu, or Amazon Prime.
10. Sleeping With The Enemy (1991)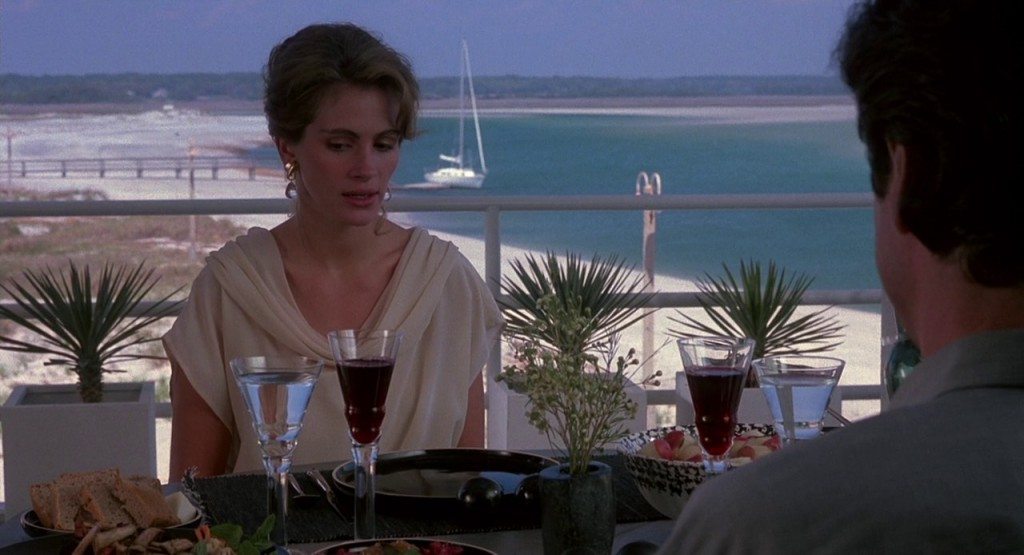 Universally panned by the critics for overall bad performances, this movie is about an obsessive husband with an unhealthy love for his wife. Seemingly a perfect couple at first, the viewer gets to see the ugly side of their relationship as the husband admonishes the wife for changing the order of the towels and then goes on to hit her. The brutally battered wife fakes her death to escape the husband but fate makes them meet again. Patrick Bergin as the abusive husband with OCD gives the creep. Fun fact – This movie has spawned 13 remakes in different languages.
Read More: Most Controversial Movies of All Time
9. Single White Female (1992)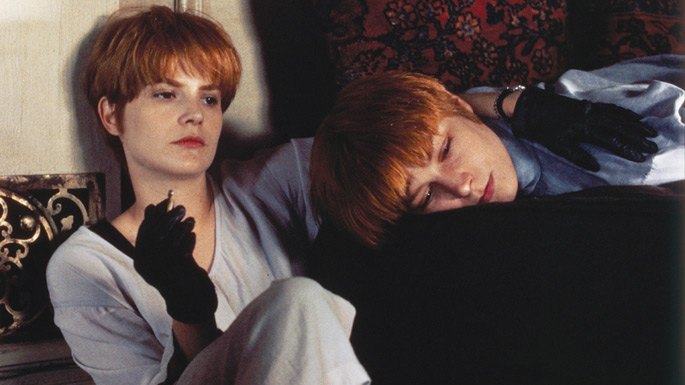 Staying with a roommate can be enormous fun. You can borrow stuffs and share things. But what if the roommate starts borrowing things that are not supposed to be shared without asking. Stuff like your boyfriend. Or Your life. Single White Female or SWF as it appears on the newspaper advertisements , is a formulaic hollywood thriller with some great performances. Especially Jennifer Jason Leigh as the psychotic roommate Hedy who makes life hell for Bridget Fonda's character Allie. The creepiness hits the ceiling when Hedy goes through a makeover to look just like Allie.
Read More: Best Christian Movies of All Time
8. Poison Ivy (1992)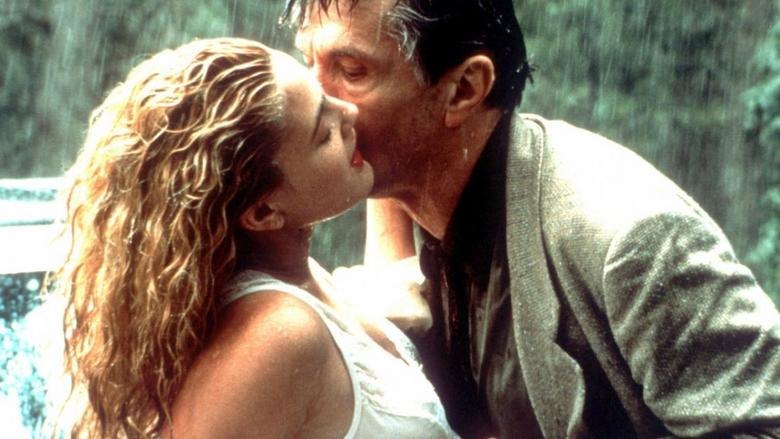 Poison Ivy is a plant known for causing painful rashes and itches to the person coming in presence of it. Now think about a person who causes harm to anyone coming to his/her presence. Drew Barrymore's Ivy is of that league. An innocent looking femme fatale creates mayhem in a family of a father, mother and daughter by seducing the dad, bumping off the mother and replacing the daughter, all at once. The surprise of the movie is Drew Barrymore, who sheds her image of a happy go lucky girl and plays a teen seductress akin to Stanley Kubrick's provocative 'Lolita'. Eventually, it's her act that makes the movie immensely watchable. After all, 'What Ivy wants, Ivy gets !'
Read More: Best Investigative Journalism Movies of All Time
7. Play Misty For Me (1971)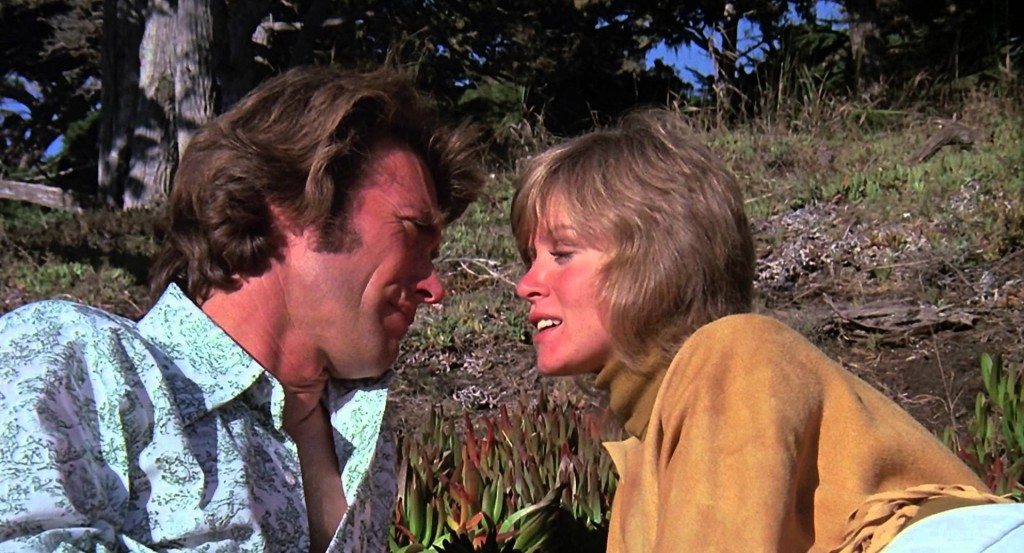 Clint Eastwood's debut as a director, 'Play Misty For Me' is one frightening tale of desire. A besotted fan of a radio jockey, requests every day the same jazz tune called 'Misty'. Chance makes them meet or so he feels and they get into a relationship. But soon the bond of love turns into an unhealthy attachment as the fan starts stalking him everywhere. Breaking the mould of an action hero, Clint Eastwood comes up with a nice change as a radio jockey. This movie kind of paved the path for future stalker movies such as 'Fatal Attraction'. Watch out for the scene where Jessica Walter threatens to kill Donna Mills by saying – 'Have to get you all nice for David. I hope he likes what he sees when he walks in here, because that's what he's taking to Hell with him.'
Read More: Best Terrorism Movies of All Time
6. Phantom Of The Opera (2004)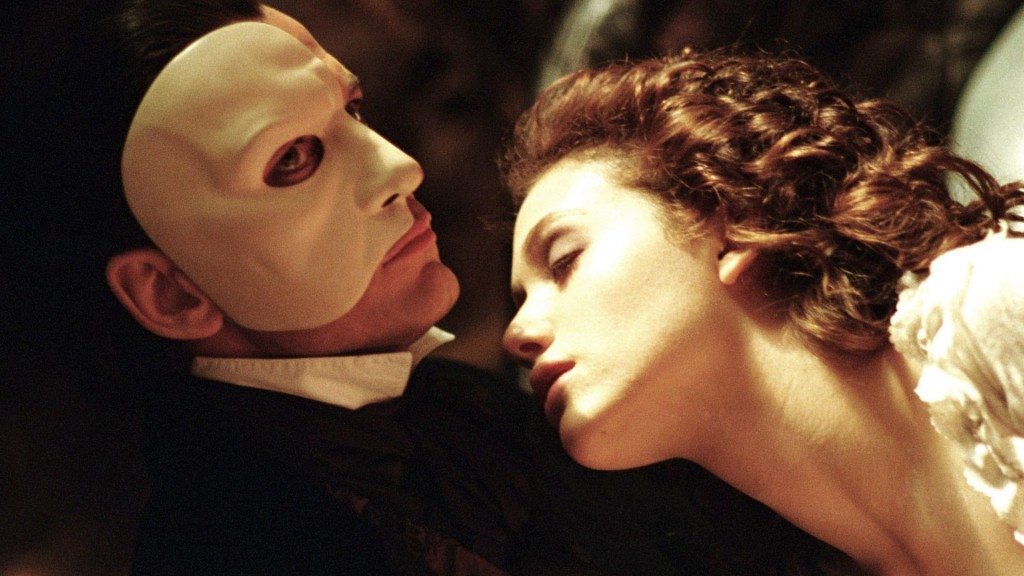 Although the movie version is less appreciated than Andrew Webber Lloyd's musical extravaganza , but none can steal the thunder from the ghastly yet mesmerizing singer – Phantom. It's a sad tale of a disfigured man feared and shunned by the society, falls in love with a songstress who in turn falls for somebody else. Jealousy gives rise to anger and the phantom abducts the songstress to her den. Grandeur, Majestic and larger than life, Phantom of the Opera is the one show you don't want to miss. The beautiful haunting tune of overture and that mask.. aah!!
Read More: Best Movies About Psychopaths
5. Fatal Attraction (1987)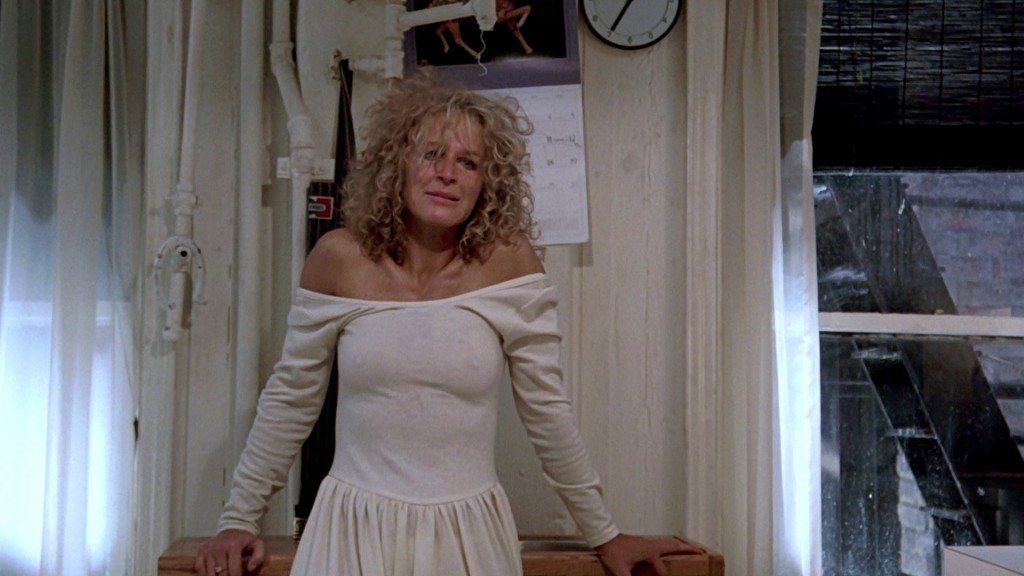 When infatuation turns into obsession, its often calamitous. And nothing is more dangerous than a vengeful woman. Alex Forrest, after a casual fling with Dan Gallagher becomes fixated on her paramour, who refuses her advances. Shit goes real bad from here. Want to know how? A crazy Glenn Close boils a pet rabbit alive. Get that? And it's a proven fact that no one portrays adultery better than Michael Douglas! Praised highly by the critics, Fatal Attraction got nominated in six categories at the academy awards.
Read More: Best Communication Movies of All Time
4. Cape Fear (1991)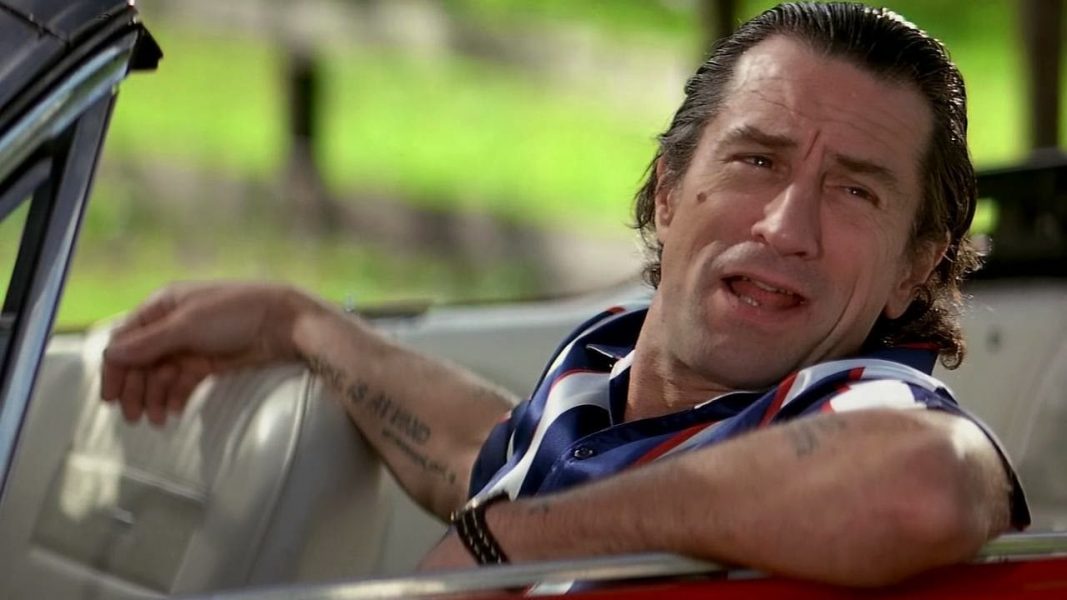 When an crazy rapist talks to a sixteen year old about her conflicts with her parents and wants her to forgive them for they don't know what they are doing, well that's Max Cady for ya ! Robert De Niro's take on a psychotic rapist is the stuff of legends. In order to take his revenge on the lawyer who wronged him, Cady poses as a teacher and seduces his teenage daughter. Watch out for that scene where he sweet talks the girl to suck his thumb and then proceeds to kiss her. It's one hell of an unsettling scene.
Read More: Best French Movies of All Time
3. Basic Instinct (1992)
A violent, suspended police detective investigates a brutal murder, in which a manipulative and seductive woman could be involved. 'Basic Instinct' is famous for Sharon Stone's leg-crossing scene, but that doesn't mean that the film itself is not good. Without going too overboard, let's just say that the film keeps you hooked till its climax (that's masterfully left open-ended).
Read More: Best Prisoners of War Movies of All Time
2. Lust, Caution (2007)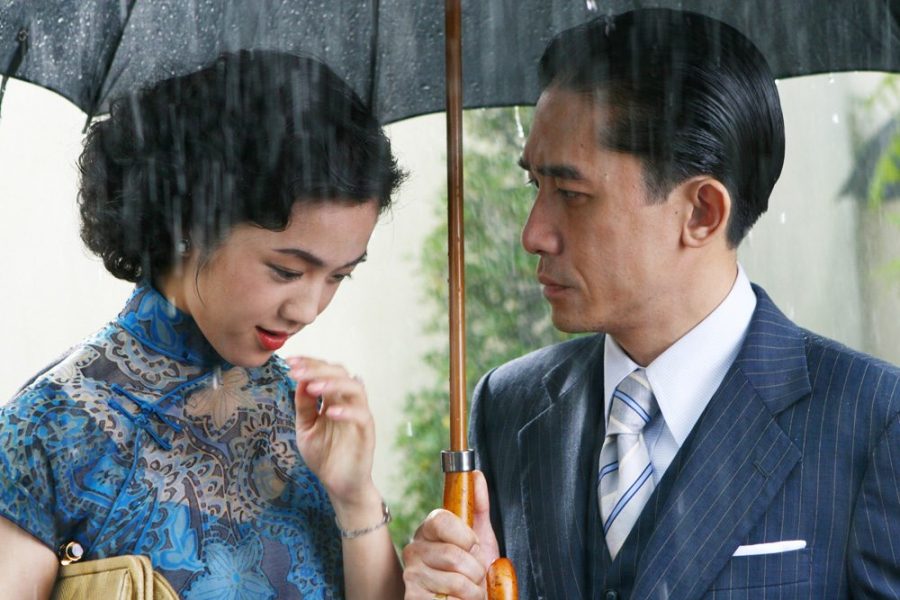 At the height of WWII, during the Chinese resistance against the Japanese, a beautiful young woman is tasked with the assassination of a tyrant but she falls for him. Divided dangerously between duty and desire, this one is a poignant tale of unspoken love of intimacy. Highly erotic and detailed with some scintillating imagery, 'Lust, Caution' speaks about different kinds of obsession that features in people. Academy awards winning director Ang Lee brings out the inner conflicts of a woman where she needs to eliminate a much hated man, yet she is deeply drawn towards him.
Read More: Best Constructed Language Movies of All Time
1. Last Tango In Paris (1972)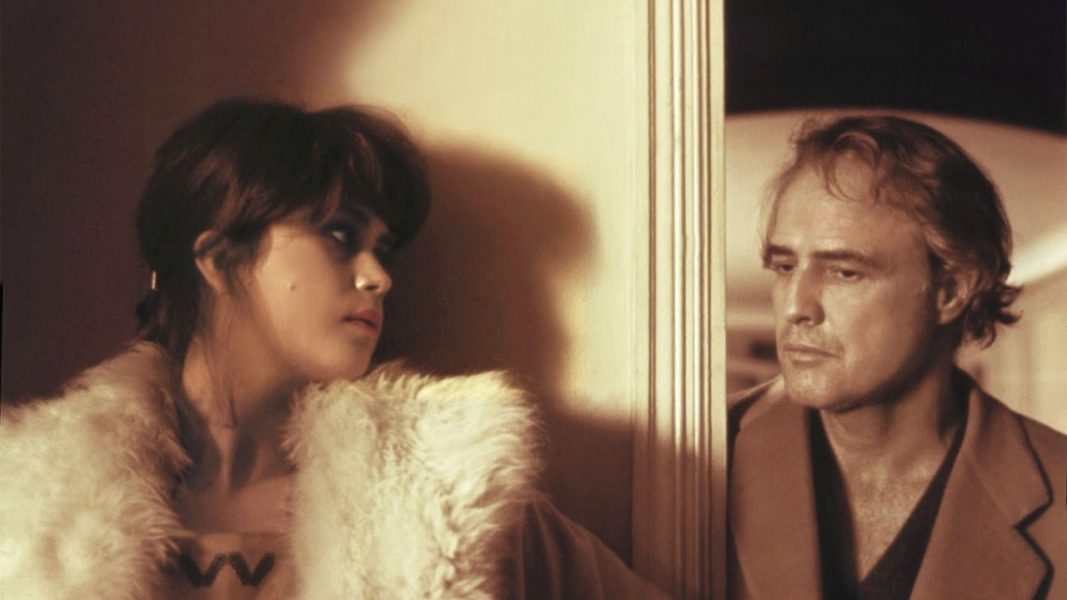 Bernardo Bertolucci's controversial and highly provocative masterpiece with Marlon Brando in the lead role, is arguably the best movie in this list. More for the reason that it's about two persons, each lost in the sadness of their individual lives, find warmth and comfort at a strangers's bed. It's a psychotic romance which starts with a violent physical relationship, almost bordering on rape. Anonymity fuels the desire, hidden deep inside the characters which eventually gets thawed when Brando's character reveals his identity. Vividly graphic, this movie is pure class.
Read More: Best Movies of the 21st Century