Communication is an integral part everyday life. With the advent of digital revolution, communication has taken a completely different shape and form. People spend more time on interacting with their digital devices than each other. In near future, I won't be surprised if people start losing art of physical communication. With that said, here is the list of top movies on communication ever. Some films on this list that highlight the importance of interpersonal communication, whereas others are on intercultural and nonverbal communication. You can stream some of these best communication movies on Netflix, Hulu, or Amazon Prime.
10. Nell (1994)
As 'Nell' unravels, it makes us empathize with Jodie Foster; for the subtlety of her portrayal. Nell Kellty is a sheltered, isolated, young woman in the woods whose speech is impaired. Dr Jerome Lovell (Liam Neeson in a stellar performance), a local doctor takes notice and introduces the woman to the big bad world. 'Disability is a state of mind', they say; this film validates it quite beautifully.
Read More: Best Movie Sequels of All Time
9. Youth Without Youth (2007)
'Youth Without Youth' is an ambitious mix of science fiction, World War II spy espionage, romance, meditation on death, aging, linguistics, the origins of consciousness, time, philosophy and reincarnation. Coppola's adaptation of Mircea Eliade's novel is a mysterious journey to the outer limits of space, time and identity; as dreams become reality and reality feels like a dream. Tim Roth as Dominic gives a stellar performance, which validates this film's cult-like status.
Read More: Best Superhero Movies of All Time
8. The Interpreter (2005)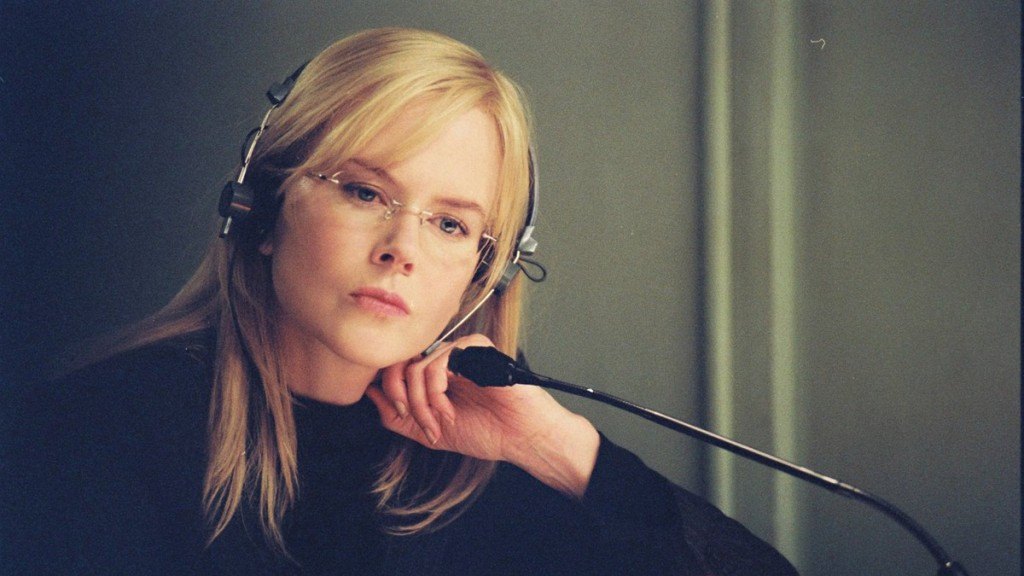 What happens when an interpreter in the United Nations overhears a discussion regarding an assassination plot? Panic ensues. Nicole Kidman as Sylvia Broome, is the spine of 'The Interpreter', who is complemented by the immensely talented Sean Penn as Tobin Keller.
Read More: Best Action Movies of All Time
7. Finding Dory (2016)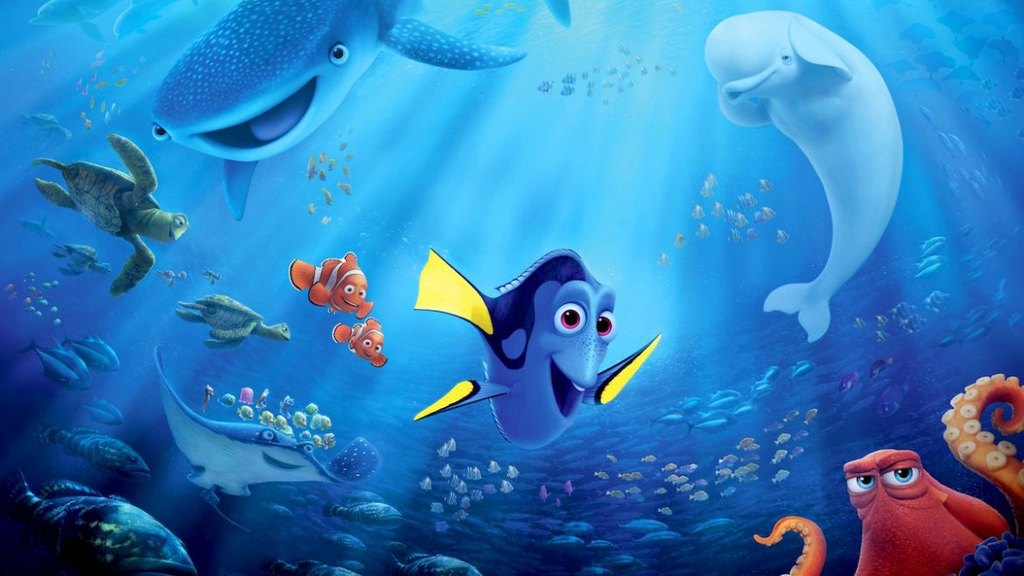 An epitome of familial bonding, 'Finding Dory' blends the vulnerability of being lost and the joy of reuniting with ones family in an amusing and enjoyable fashion. Ellen DeGeneres as the cute little Dory, Ty Burrell as the hilarious Beluga Whale Bailey and Ed O'Neill as Hank the octopus are some seriously effective voice actors. As Dory finds her way back home, effective communication is what helps her find her path.
Read More: Biggest Box-Office Hits of All Time
6. The Terminal (2004)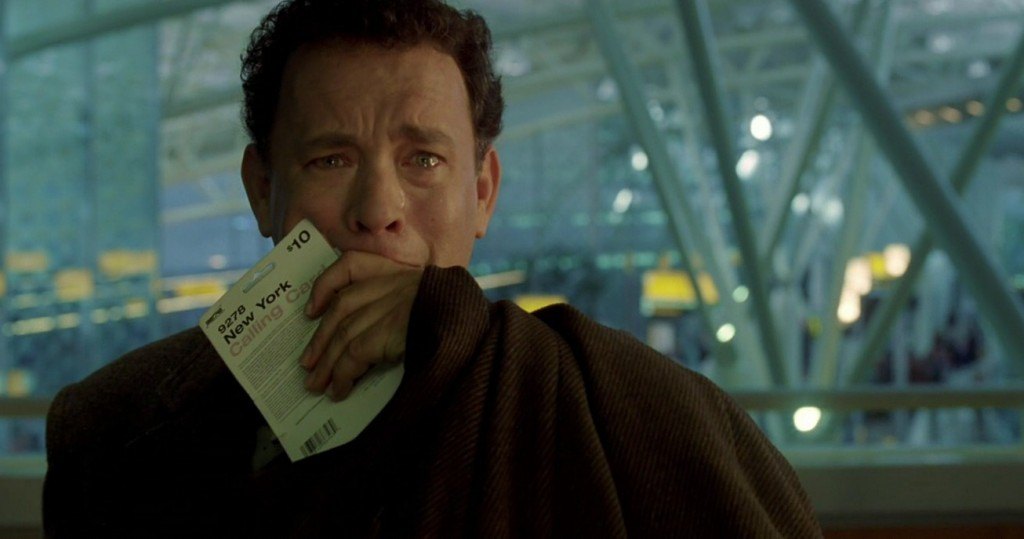 In one of Tom Hanks' most versatile portrayals, 'The Terminal' introduces us to an endearing Viktor Navorski from Krakozhia. Imagine 'living' in an airport terminal of the JFK surrounded by people who don't understand your language. This film makes us laugh and cry; with the innocently foolish Viktor defying every language barrier and making us believe in the universal language of love. Catherine Zeta-Jones plays a petite air-hostess grappling with her own string of personal life tragedies. Stanley Tucci as Frank Dixon and a seemingly Indian Kumar Pallana as Gupta Rajan essay roles that are both quirky and unconventional, yet convincing.
Read More: Best Movie Villains of All Time
5. The Lake House (2006)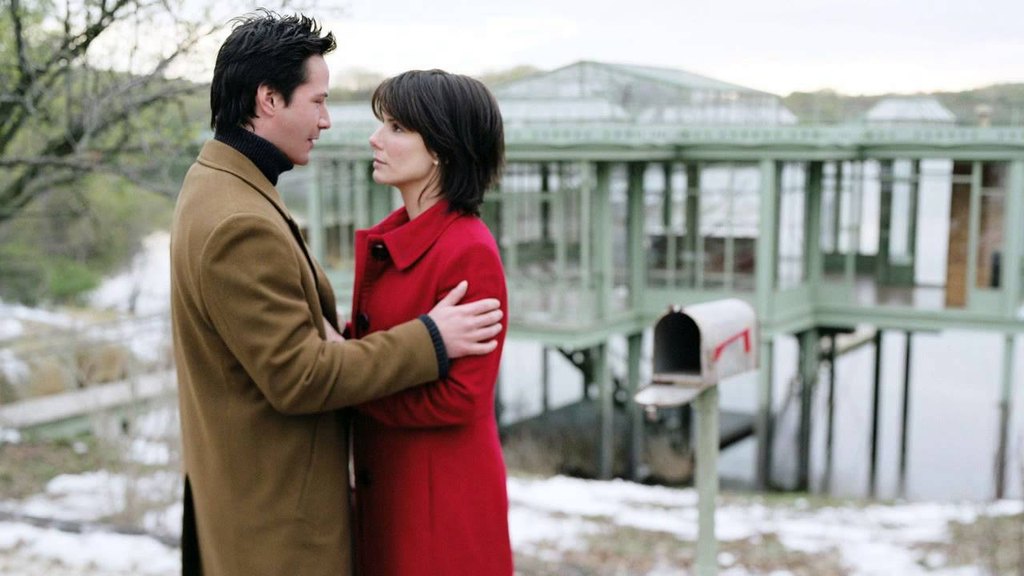 Hugely underrated and unnecessarily criticized, 'The Lake House' is a tender romantic tale that also highlights importance of simple but effective communication. A lonely doctor who once occupied an unusual lakeside home begins exchanging love letters with its newest resident, a frustrated architect. When they discover that they're actually living two years apart, they try to unravel the mystery behind their extraordinary romance before it's too late.
Read More: Best Time Travel Movies of All Time
4. Arrival (2016)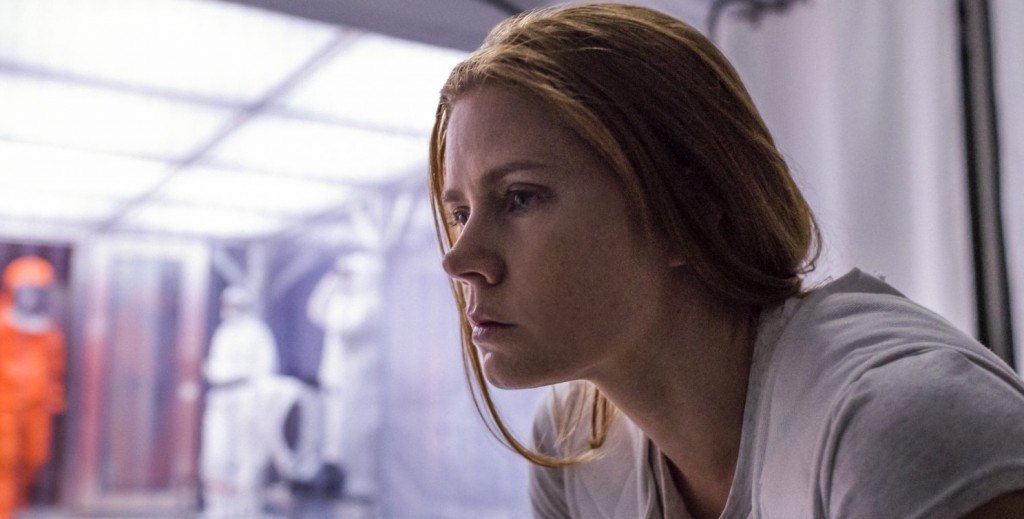 'Arrival', like many other Hollywood ventures, complements something unthinkable with explicitly justified logic. Amy Adams portrays the role of Dr. Louise Banks, a linguistics professor who loves 'approaching language as a mathematician' in Ian Donnelly's (Jeremy Renner) opinion. Perhaps the most amazing aspect to the film is the communication part; where simple questions like, "What is your name?" are answered in absurd, rather uncanny symbols, resembling huge circles with ivy-like branches protruding from their edges.These are aspects to a sci-fi venture that make it all the more believable, something that gave 'Arrival' a similar edge. Denis Villeneuve hereby forays into a different kind of sci-fi cinema that works well in making its audience believe in the content they're exposed to and more importantly equips us with a fresh perception of a whole new species that is unknown to most of humanity!
Read More: Most Overrated Movies of All Time
3. Dead Poets Society (1989)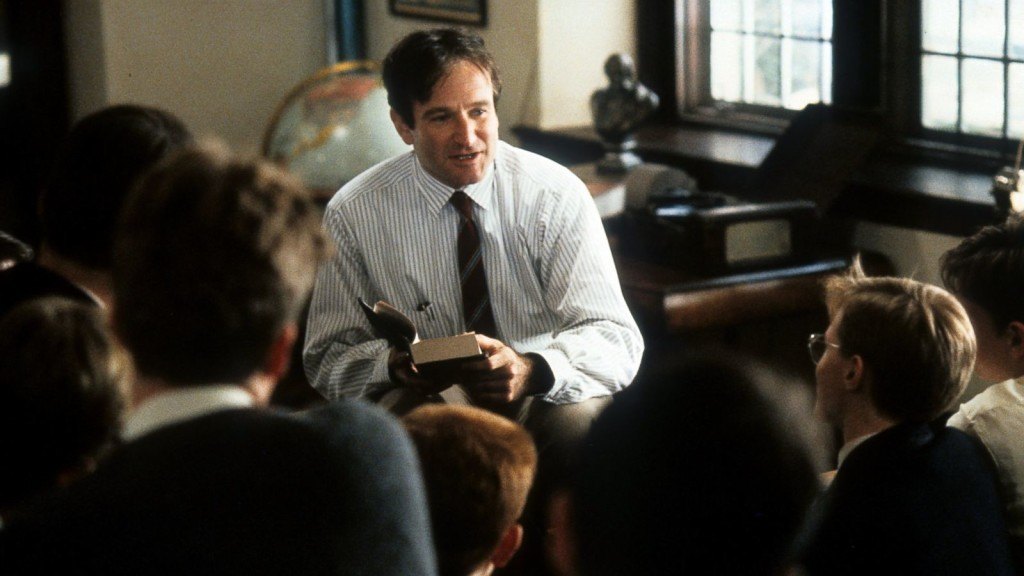 A poet's musing, a logophile's inspiration, a litterateur's eye candy. 'Dead Poets Society' is cinema's gift to literature; a phenomena on celluloid.The late Robin Williams as the adorable John Keating is a teacher all of us would love to have; someone who's lectures never feel like sermons. Someone who can fully eviscerate all the pain from our lives, making us believe in miracles and love. Ethan Hawke as Todd Anderson, Robert Sean Leonard as Neil Perry and Josh Charles as Knox Overstreet play young, free-spirited college pals; hungry for love, success and recognition. If you've ever had a teacher who has been as close to you as your parent, this film would drench your eyelids!
Read More: Biggest Box Office Flops of All Time
2. Babel (2006)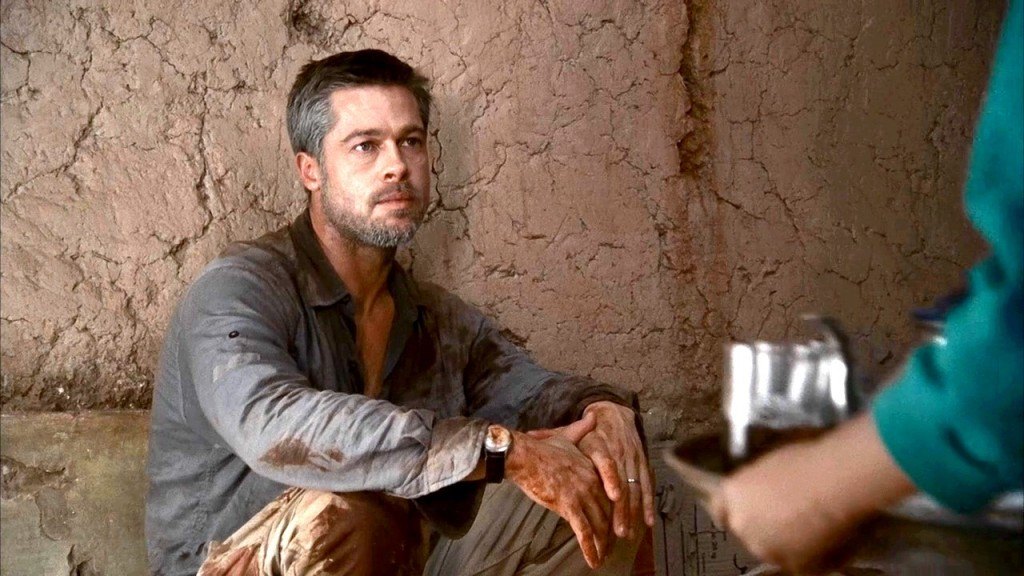 'Babel' is a multi-faceted story, that has its roots in countries like Morocco, Japan and Mexico. In Morocco, as a couple try to mend the rough patch of their marriage through a vacation; a herder in the same country buys a rifle for his sons to protect the herd and keep the jackals at bay. On the other hand, a Japanese woman embraces the grief of her mother's demise and grapples with other personal problems in a city (Tokyo) that bustles with activity, almost oblivious to her presence. Meanwhile, the married couple's Mexican nanny takes their children to her son's wedding in Mexico; but runs into trouble while returning back.With Brad Pitt (Richard Jones) and Rinko Kikuchi (Chieko Wataya) spearheading the starcast, this confluence of four tales is an experience to be witnessed!
Read More: Best Heist Movies of All Time
1. Lost in Translation (2003)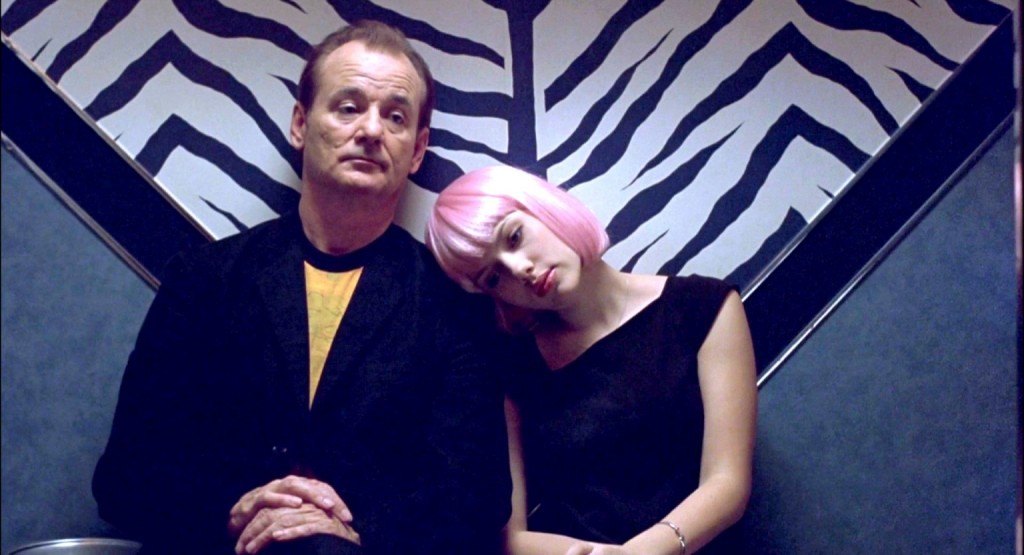 Bob Harris (Bill Murray) is an American film actor, far past his prime. He visits Tokyo to appear in commercials, and he meets Charlotte (Scarlett Johannson), the young wife of a visiting photographer. Bored and weary, Bob and Charlotte make ideal if improbable traveling companions. Charlotte is looking for "her place in life," and Bob is tolerating a mediocre stateside marriage. Both separately and together, they live the experience of the American in Tokyo. Bob and Charlotte suffer both confusion and hilarity due to the cultural and language differences between themselves and the Japanese. As the relationship between Bob and Charlotte deepens, they come to the realization that their visits to Japan, and one another, must soon end. Or must they?
Read More: Best Movies About Death