Heist films have always intrigued us, given their penchant for suspense and thrill. They have this interesting quality that keeps us on our toes; spellbound and amazed. Apart from their twists and turns, what also makes heist films popular is the presence of eccentric characters with power-packed dialogues. When you think of 'Italian Job' or 'Ocean's Eleven', you don't just remember their plots, but also their quirky characters. Even though the origin of heist films dates back to the '50s, it only became popular in the '70s when crime was the go-to genre of great filmmakers. Till today, it remains one of the most popular genres of films.
So, what are the "go to" plot points of a typical heist film? Bank robbery, of course. Then we have jewelry theft, embezzlement, scams…I can go on and on. Whatever be the kind of heist, it is really quite an experience to watch an elaborate plan involving everything from car chases to police shootouts that come through in the end. With all that said now, here is the list of top heist movies of all time. You can watch several of these really good heist movies on Netflix, Hulu, or Amazon Prime.
26. American Hustle (2013)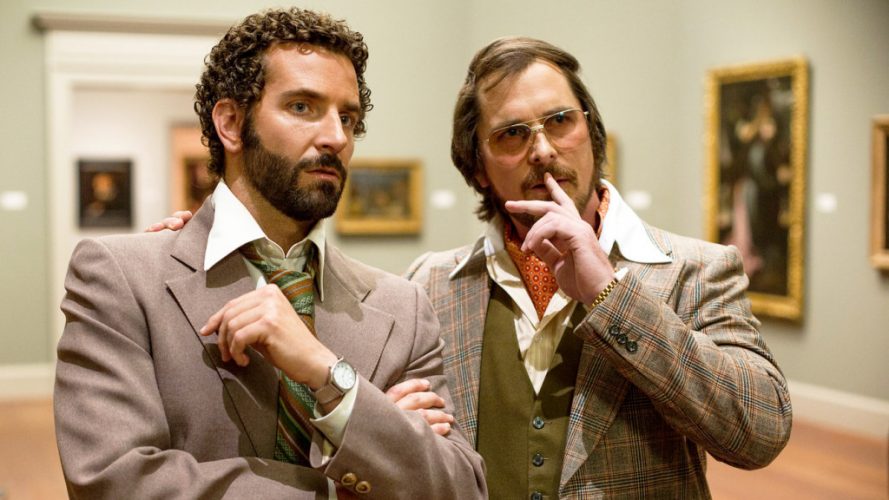 A movie with an ensemble cast, 'American Hustle' cannot be called a heist movie unless one looks at it closely. The film gets its inspiration from a real-life con artist named Irving Rosenfeld. Rosenfeld falls for Sydney, a stripper who initially poses as an English aristocrat to win Rosenfeld's confidence. Irving also shares a love-hate relationship with his troubled wife Rosalyn in order to stay in touch with his foster son Danny. When FBI agent Richie apprehends Rosenfeld and Sydney in a loan scam, he gives them an offer that they can't refuse — help him make four more arrests and they're free to go. 'American Hustle' is an engaging, dramatic affair; however, the movie wasn't equally well-received by critics and fans alike. Despite winning at various award ceremonies, the movie was seemingly over-hyped. Well, as they say, the audience is the best judge.
25. Ant-Man (2015)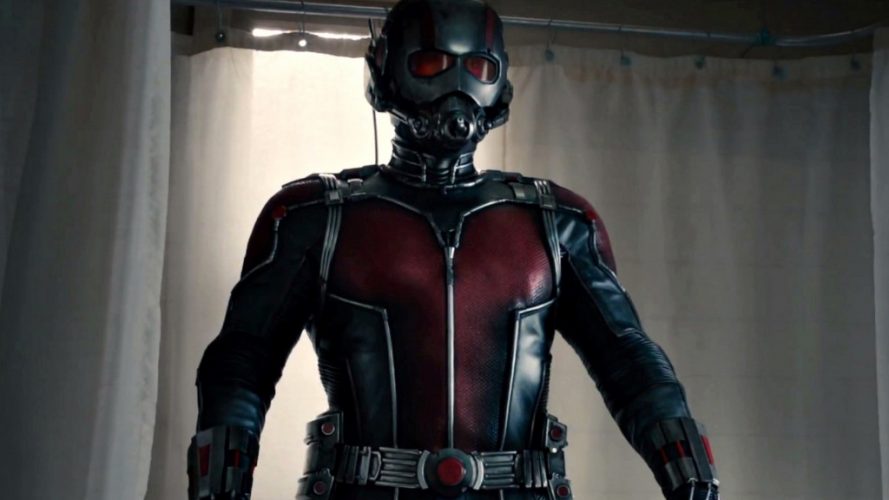 My favourite line in the movie is when Scott Lang tells Hank Pym, and I quote: "My days of breaking into places and stealing s#!t are over!", to which Pym responds: "I want you to break into a place and steal some s#!t". Scott Lang is a cat burglar who had pulled off some heists in the past and is due to be released from a penitentiary. As Luis, Lang's former cellmate and crew member, tells him about an unbreakable safe, Lang is intrigued and breaks into Hank Pym's safe to find the Ant-Man's suit – a ploy masterfully designed by Pym himself. Scott Lang has to fight Hank Pym's adversary Darren Cross, a.k.a. Yellowjacket, while Pym has to make amends with his daughter Hope, as Lang and Hope fall for each other. With Ant-Man appearing in 'Captain America: Civil War', and in a sequel, later on, I think Paul Rudd's Ant-Man has to be the funniest and one of the strongest Marvel superheroes to date. Thoughts?
24. Sexy Beast (2000)
What happens when an ex-gangster sets out for a con job he despised the most in his life? 'Sexy Beast' is one of those renditions where Gary, an ex-gangster, is leading a laid-back life in countryside Spain with his wife. Don is his former cohort who pays him a surprise visit one day. Apparently, Don is in the pursuit of assembling all his associates to rob a bank, a high-profile con job which needs Gary to come out of his shell. As Gary reluctantly agrees for the job, his continuous ego clashes with Don make the most of the movie, with changing equations between all the other folks involved. 'Sexy Beast' has often been named one of the best British heist films of all time.
23. The Bank Job (2008)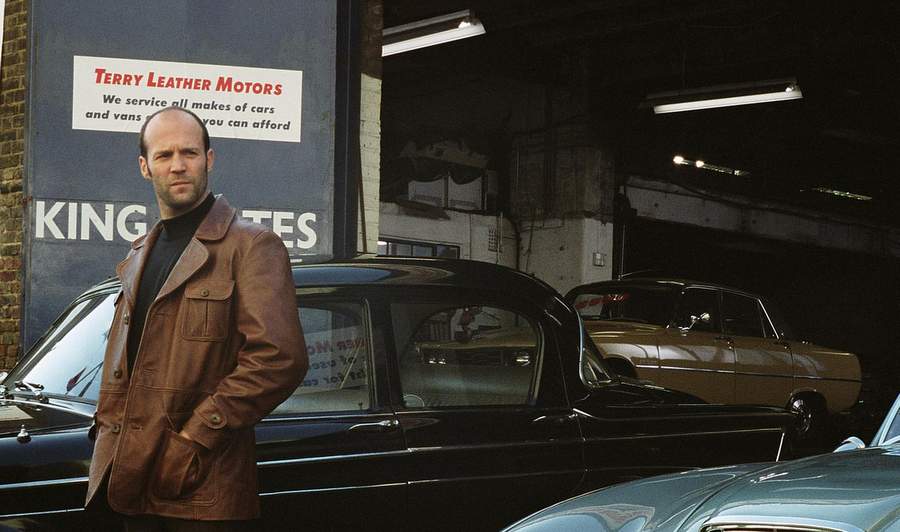 Terry Leathers, a con man, is talked into robbing a bank based out in London. Inspired by true events, 'The Bank Job' comprises Terry and his team of cons who conspire and loot a bank based out in London's Baker Street at the behest of a scheme of things he couldn't refuse. As Terry and his team dig through a shop nearby to break into the vault and get to the safe deposit boxes, they come to know that everything was perpetrated by a spy agency to get to the deposit boxes, which are purportedly owned by a gangster named Michael X, who used to threaten the Government saying he'd expose compromising pictures of high-end politicians and celebrities. Terry is then stuck between a rock and a hard place, with both the gangster as well as the Government agencies after him. 'The Bank Job' is definitely an entertaining watch.
22. The Italian Job (1969)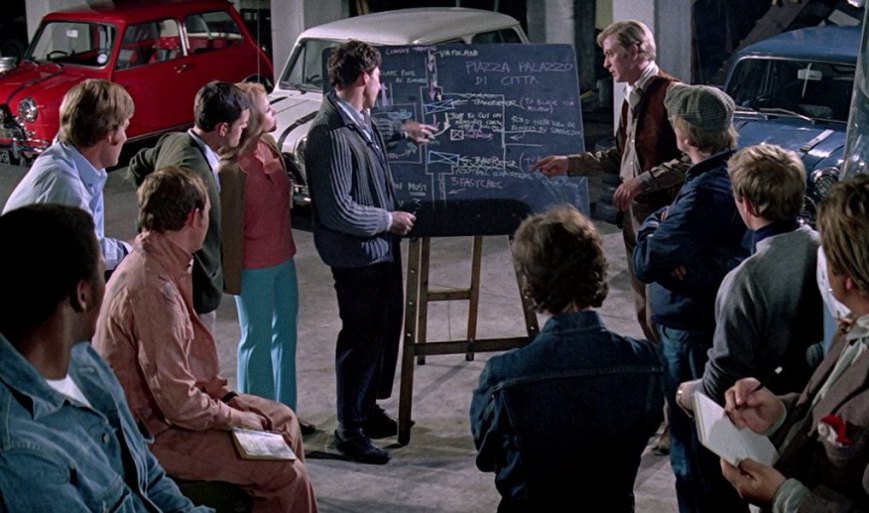 Next, we have the British comedy caper 'The Italian Job', which was a film way ahead of its era. Directed by Peter Collinson and starring Michael Caine in the lead, the film weaves an intricate but humorous storyline about a cockney gangster, Charlie Croker, who is ready to perform a heist in Italy, from the idea of a dead friend. He attempts the heist, after recruiting some members to pull it off. Along with showing an elaborate heist scene, the film also involves near-to-perfect acting by the whole crew and some humorous elements here and there, which sets it apart from all other films.
Read More: Best Mind Control Movies of All Time
21. Jackie Brown (1997)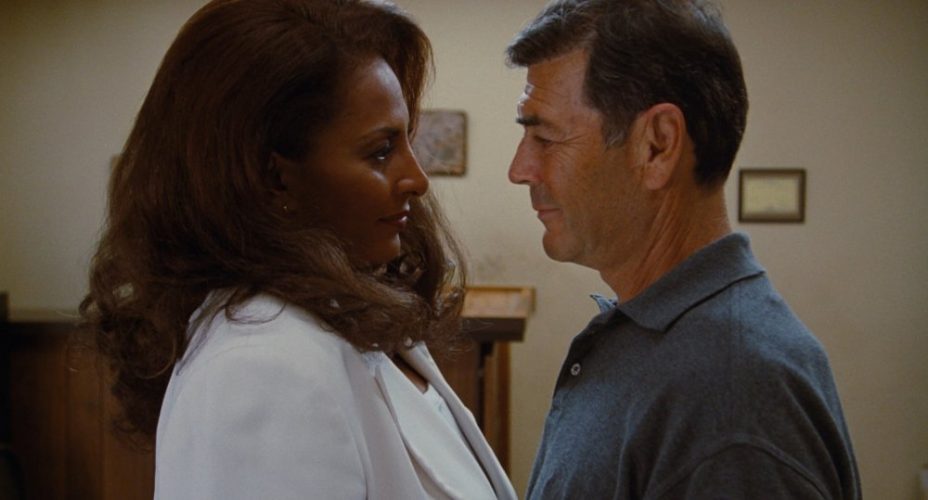 One of those slightly milder films from the kitty of Quentin Tarantino, 'Jackie Brown' is an entertaining film that revolves around a flight attendant named Jackie, who is an ex-con. As a part of her low-paying job, Jackie also is in cahoots with Ordell, a gangster and infamous drug dealer and often acts as a courier for him as she hauls in flights to and from Mexico. After being caught by the police, and fearing her own death, she hatches a plan to double-cross both Ordell and the cops and embezzling cash worth $500,000. Her partner in crime, Max, is also her secret lover amid the high-profile con job. 'Jackie Brown' bears its own charm and has the signature traits of Tarantino, but it still remains one of his most underrated movies.
20. To Catch a Thief (1955)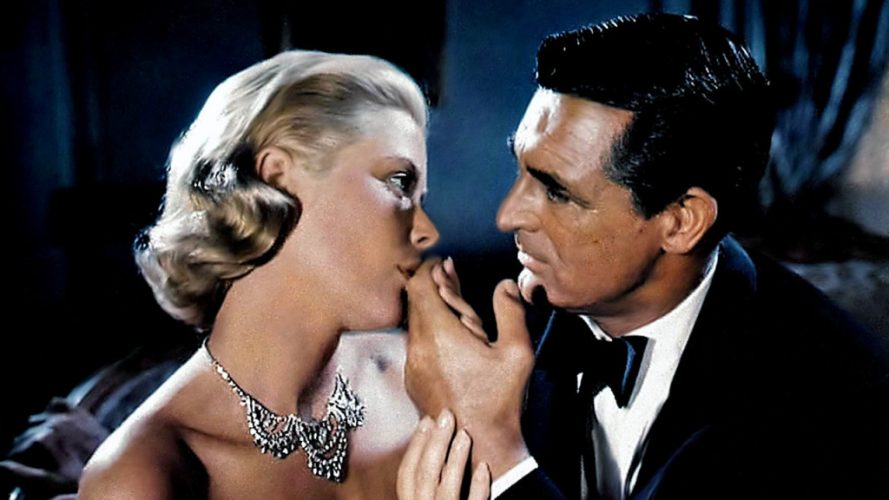 Yet another one of the greats on this list of heist films, 'To Catch a Thief' is from the kitty of Alfred Hitchcock. It tells the story of John Robie, a cat burglar who has renounced his cat burglary and has retired to live in the French Riviera. After a series of jewel robberies rock the place, a pattern which matches that of Robie's, the cops are forced to assume the worst. Robie meets up with his older crime pals and together, they zero in on Jessie Stevens, a wealthy widow and her daughter Frances while trying to find the crime doppelganger. 'To Catch a Thief' is generally considered to be one of the least impressive works of the revered filmmaker. Still, it makes for an enjoyable affair.
19. A Fish Called Wanda (1988)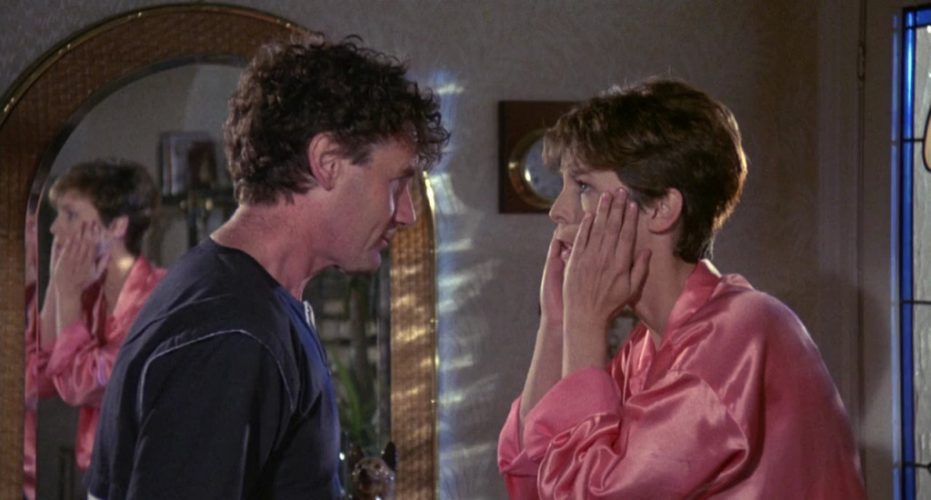 Three conmen — George, his girlfriend Wanda and their friend Ken — are planning a major diamond heist amounting to 13 million pounds. Otto, who initially poses as Wanda's brother, but later turns out to be her lover, is a self-proclaimed weapon expert who carries his own super-big ego. After the heist, Wanda's plan is to double-cross George and Ken and keep the heist loot for herself and her lover Otto. Wanda's plans run even bigger by double-crossing Otto as well. Whether Wanda will succeed in her endeavour is what the movie is about. Featuring Jamie Lee Curtis as Wanda, 'A Fish Called Wanda' managed to gain critical acclaim, along with wins at the Academy and BAFTA awards.
18. Baby Driver (2017)
One of the latest on this list, 'Baby Driver' is the telltale of Baby, a driver who has a penchant for music even though he is partially hearing impaired. He serves his mob boss Doc (Kevin Spacey), who is the kingpin of all the robberies involving Baby and his group of misfits — Bats, Buddy and Darling. As Baby wants to move away from a life of robberies and eloping, and settle down with Debora, his newfound love, Doc pulls him up for yet another challenging heist mission. The group of four set off on a post office heist mission, which goes haywire and so does Baby's plans of his future ahead with Debora. 'Baby Driver' is a commercially successful film, and has often appeared in the Best Movies list of 2017. Watch it for yourself! On a different note, Ansel Elgort is simply outstanding in the movie.
17. Inside Man (2006)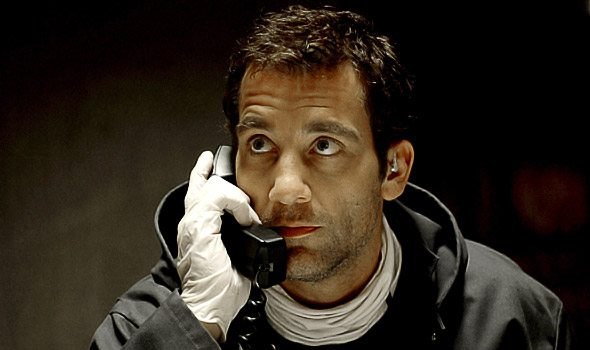 Spike Lee's 'Inside Man' tells us about a sturdy police detective, who faces a methodical bank robber, and how a tense hostage crisis unfolds, along with a mysterious woman, who has a secret motive and threatens the whole situation, making the film much more than a cat-and-mouse chase story. Starring Denzel Washington, Clive Owen and Jodie Foster in lead roles and employing some of the most cleverly planned heist scenes and a well-though-out twist at the end, one cannot exclude 'Inside Man' from the top 20 list.
Read More: Best Real-Time Movies of All Time
16. The Town (2010)
What happens when an entire neighbourhood has become "infamous" for decades for producing several generations of robbers? 'The Town' is all about a Boston's neighbourhood and four friends — Doug, Jem, Gloansy and Dez — who have known each other since the beginning of time. The four rob a bank in their vicinity and also take the manager Claire hostage. After the group release her unharmed, they decide to monitor her moves as the FBI is on their tail. Later, Doug develops feelings for Claire. FBI Agent Adam Frawley takes it upon himself to bring the robbers to book in Charlestown while Doug wants to move out of the place and settle elsewhere with Claire – something that seems impossible given their horrendous crime in question. 'The Town' was praised for its cast and its watertight screenplay. I'd give more weight to its direction, however, considering it is none other than Ben Affleck.
15. Ocean's Eleven (2001)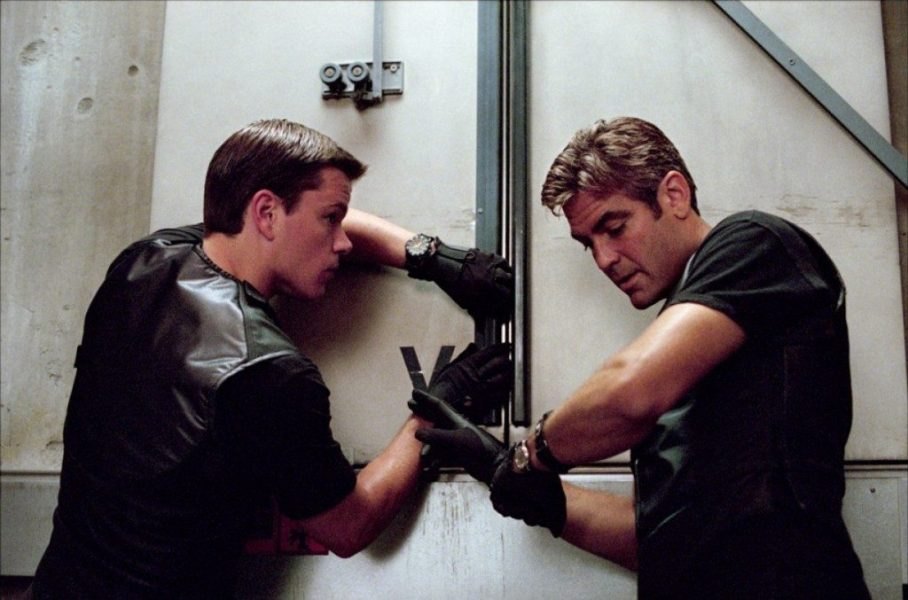 Starring George Clooney, Brad Pitt and Matt Damon in lead roles, 'Ocean's Eleven' could never have been a mistake and it is not. Steven Soderbergh's film is not a normal heist flick, but one done with extreme caution and perfection to avoid wrongs. Danny Ocean cannot sit idle and so he plans a way to steal from one of the biggest casinos of Las Vegas, less than 24 hours after he's been on his parole. The two things which give this film an edge over others is the relationship between Clooney's Ocean and Pitt's Ryan and a hint of personal vengeance over financial gain, which had initiated the heist in Ocean's mind.
Read More: Best Single Movies of All Time
14. Bonnie and Clyde (1967)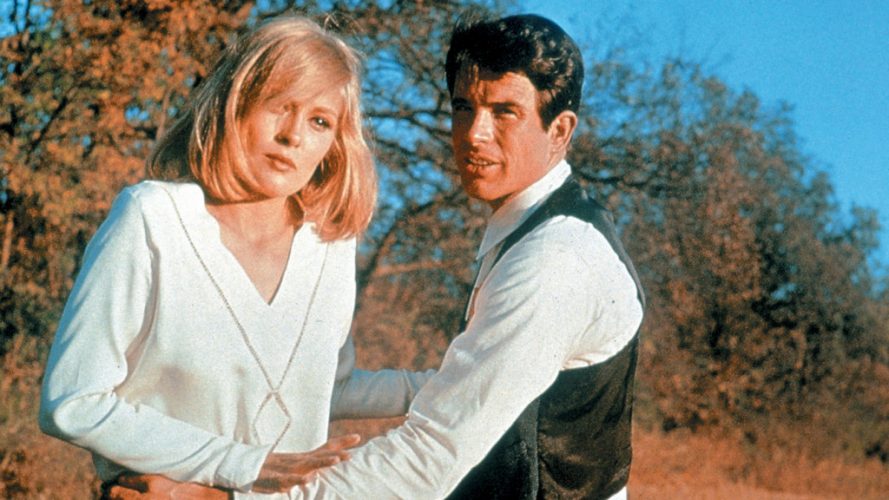 One of the most renowned heist movies of the '60s, 'Bonnie and Clyde' is set in the Great Depression of the '30s (and that makes it a historical film at the time of its release). The flick begins with Clyde trying to steal Bonnie's car but fails to do so. However, Bonnie is intrigued by Clyde's "talent" and shows her his own. Soon, they team up and start pulling off small heists in and around town. Later, they're joined by Clyde's brother Buck, his wife Blanche and Moss, a gas-station attendant. The group then robs a bank and is on the run while being chased by the cops. 'Bonnie and Clyde' might not sound enough in today's world, but back in the day, it gave many people a run for their money. Watched it yet?
13. True Romance (1993)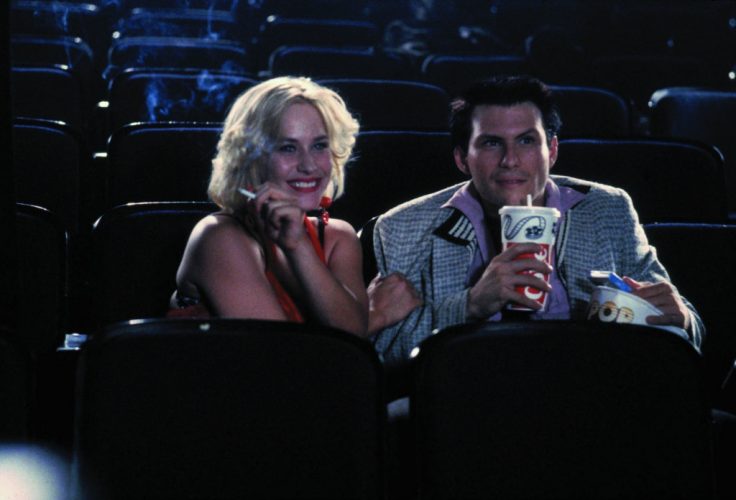 A dark comedy at the outset, penned by none other than the riveting Quentin Tarantino, 'True Romance' boasts of all the elements of a typical Tarantino film, and more – action, adventure, humour and melodrama. The movie begins with Clarence, a comic-shop clerk who meets up with Alabama, a pretty lady, and falls for her. Turns out, Alabama is a prostitute who reluctantly wants to leave her profession and be with Clarence, but she is scared of Drexl, a pimp who gets her clients. A goofy sequence kills Drexl and lands Clarence and Alabama with a suitcase filled with five million dollars. The rest of the movie follows with unending cat and mouse chases. It has an ensemble cast including the likes of Val Kilmer and Brad Pitt et al — a typical setup that is the brainchild of Tarantino. 'True Romance' oozes with action and fun, albeit in a dark, disturbing way.
12. Dog Day Afternoon (1975)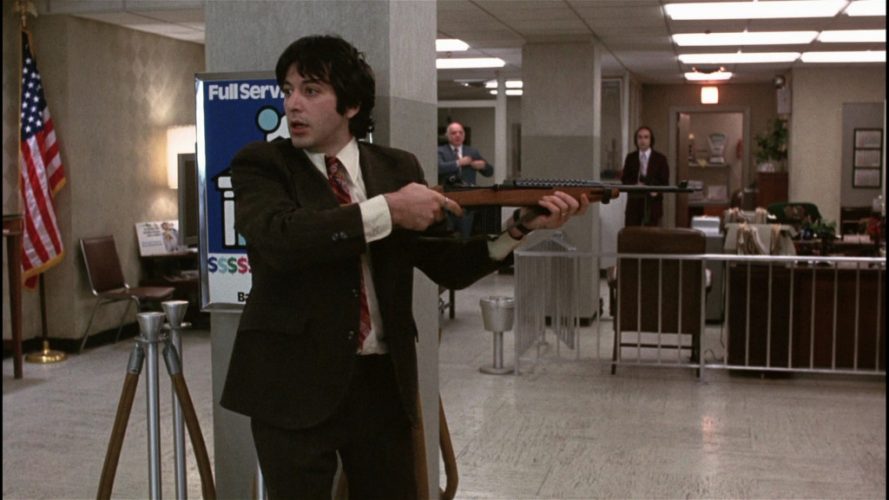 As the saying goes, "Don't judge a book or a movie by its cover". A bit modified as it may seem, it is true in this movie's case. 'Dog Day Afternoon' is based on a story inspired by true events. The movie begins with an attempted bank robbery orchestrated by Sonny Wortzik (Al Pacino), along with his criminal cohorts. Things go awry when they find out that only $1100 worth of cash is left in the bank's vaults. Sonny and Sal feign a hostage drama to the police in order to avoid any immediate action. Turns out, Sonny has attempted to rob the bank to help with the sexual reassignment surgery of his wife Leon, a transgender woman, as well as to provide for his another divorced wife and children. Despite being charged with robbery and spending almost two decades in prison, Sonny's transgender wife gets her surgery done. 'Dog Day Afternoon' was hailed as brilliant and path-breaking by many viewers and critics alike.
11. The Killing (1956)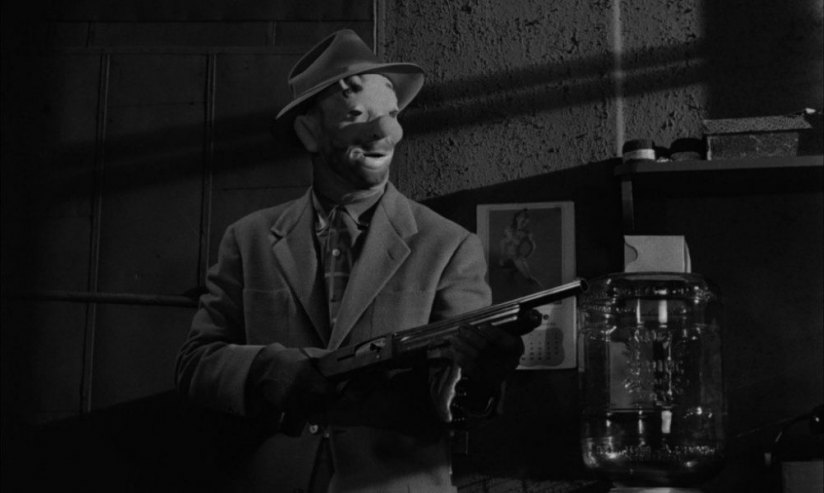 Worthy to be mentioned, Stanley Kubrick's works are a real feast to watch and so is 'The Killing'. The film tells us about a criminal, who recruits a bartender, a betting teller, an astray police officer and a sharpshooter to pull off one last heist at the racetrack; but things go amiss when the betting teller tells his wife about the plan and she creates another plan of her own. Throughout the film, Kubrick makes us feels his presence heftily — his intricate details of the plot, the impact of the characters on the audience and an elaborate heist, even if everything doesn't go according to the plan. Love Kubrick's works? Then go for it!
Read More: Best Mother's Day Movies of All Time
10. Casino (1995)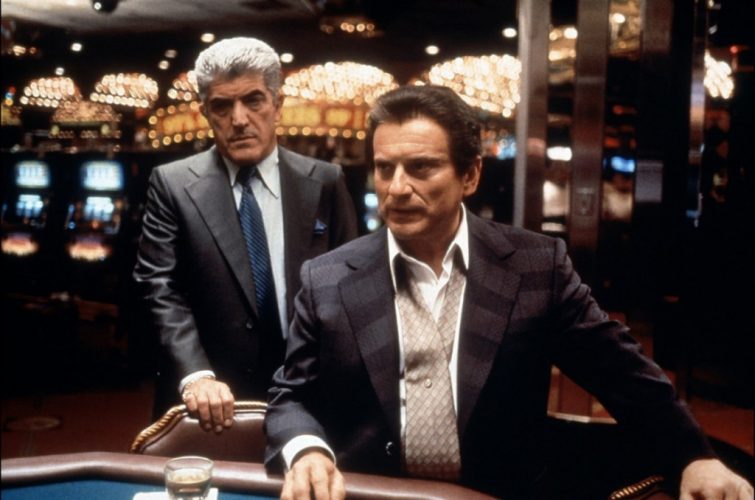 So we've got another fascinating and gripping crime thriller on the list. This Martin Scorsese flick is perhaps one of those flagship mafia movies that will be remembered for ages altogether. 'Casino' also boasts of a scintillating cast like Robert De Niro, Sharon Stone to name a few. The film is set in the '70s when Sam Rothstein is headed to the Vegas to run a casino. After garnering immense profits, Sam's childhood friend Nicky is sent to help Sam out by mob boss Remo, and also to keep skimming the money off the casino's profits. Meanwhile, Sam falls for a former prostitute named Ginger and marries her while his business flourishes. Things go haywire when Sam seeks a divorce from Ginger owing to her alcoholism and she is apprehended by the FBI. 'Casino' is an intense watch and is not recommended for the faint-hearted, given the amount of violence it depicts. It makes for one of the triumphant feats of Scorsese that you must watch right away.
9. Die Hard (1988)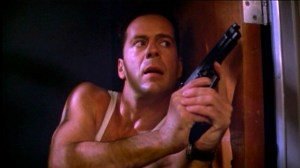 Often considered to be one of the best action movies ever made, 'Die Hard' can also not be denied a position on this list. The film follows a police officer, John McClane (played by Bruce Willis), who takes on a group of heavily methodical criminals mastered by Hans Gruber ( played by Alan Rickman) when they perform a heist in an LA skyscraper using hostages, which include McClane's wife. The film propels mind-blowing action and adrenaline-filled scenes throughout, making itself an epitome of action films in Hollywood.
Read More: Best Action Movies of All Time
8. Heat (1995)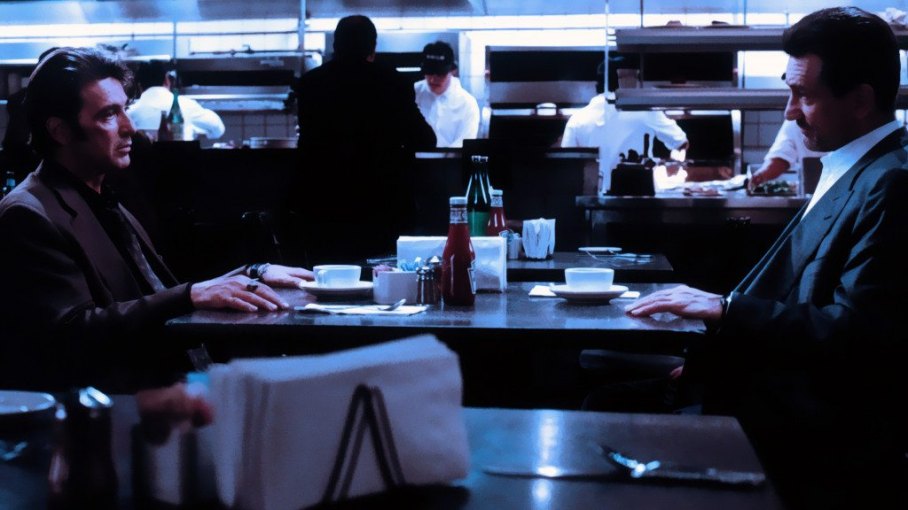 Starring two of the greatest actors Hollywood has ever produced, Robert de Niro and Al Pacino, 'Heat' has become synonymous to the heist genre all through these years and has achieved cult status among the cinema-lovers. The diner scene between De Niro's Neil McCauley and Pacino's Lt. Hanna is often debated as one of the finest scenes in cinema history. Not only does Michael Mann tell us an engaging story about the clash between a master criminal and a police lieutenant, but he also clearly makes us feel the darkness within the characters pass through via meticulously crafted scenes.
Read More: Best Friendship Movies of All Time
7. Lock, Stock and Two Smoking Barrels (1998)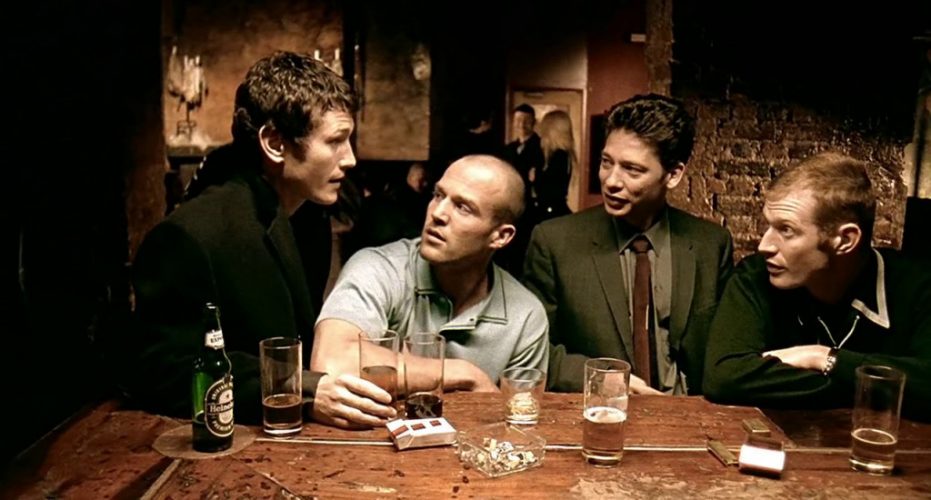 'Lock, Stock and Two Smoking Barrels' is all about petty criminal buddies Eddie, Tom, Soap and Bacon. Owing to Eddie's penchant for card games, they end up betting a hundred thousand pounds to Harry's three-card game and end up losing heavily, which also leaves them in Harry's debt of a five hundred thousand pounds. While Harry threatens Eddie to repay him within a week, Eddie and his buddies plan on stealing from the thieves next door. The thieves are planning to steal a drug stash which is conveniently smuggled in shoe boxes. There's another subplot involving two double barrel antique guns, which Harry seeks to possess. Confusion, chaos and ample fun follow thereafter. 'Lock, Stock and Two Smoking Barrels' is a timeless classic and its storyline has inspired many other movies, more notably the Bollywood movie 'Phir Hera Pheri'.
6. Rififi (1955)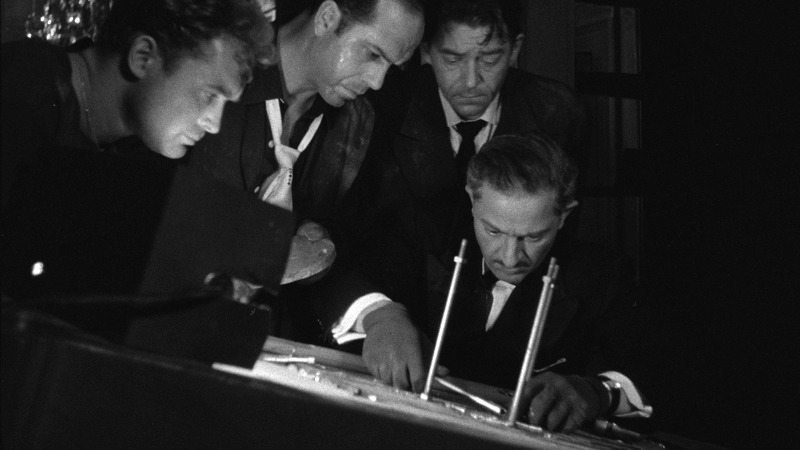 Released in France originally as 'Du rififi chez les hommes','Rififi' was really a vindictive project for director Jules Dassin, who had to flee the US due to being blacklisted in the McCarthy era. Tony is a jewel thief, who had spent 5 years in a prison, and is just out, when his friend Jo offers a plan for a heist, which Tony takes up after some initial refusals. He carries out the entire jewel heist perfectly and what remains to be seen is how this heist threatens the lives of everyone who were involved in it. The film earned Dannis many awards, including Best Director at the Cannes. The most memorable scene in the film remains the perfectly 'choreographed' heist sequence, which sets itself piece by piece like a jigsaw. Although made by an American, this film remains one of the most acclaimed French film noirs among critics.
Read More: Best Science Fiction Films of the 21st Century
5. Reservoir Dogs (1992)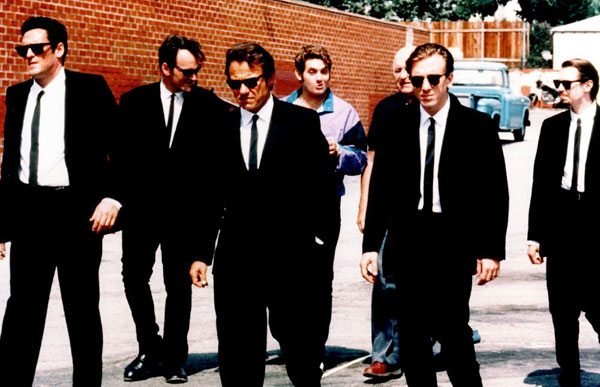 Quentin Tarantino's debut work 'Reservoir Dogs' is what some directors can never achieve, years down their first film. The film features an ensemble cast that includes Harvey Keitel, Tim Roth, Michael Madsen, Steve Buscemi and Tarantino himself and shows us how a perfectly planned diamond heist goes awry and tension arises among the members when they find out that one among them is a police informer. Tarantino's usual aspects mark themselves throughout the whole piece — violent crime, pop culture references and non-linear storyline.
4. Snatch (2000)
And now to a film that essentially was meant for cult audiences, given it derives its elements from yet another Guy Ritchie flick, 'Lock, Stock and Two Smoking Barrels'. 'Snatch' revolves around three groups of thugs and cons who're entwined amidst a diamond heist and a mob violence. Turkish and Tommy are business partners who team up with a boxer, Mickey, to lead the latter into losing a fight. Enter a mob boss, a Russian kingpin and a dog and things get entangled ridiculously. 'Snatch' is a perfectly blended cocktail which would give you the taste of all the colours of a rainbow, more than what you could ask for.
3. The Sting (1973)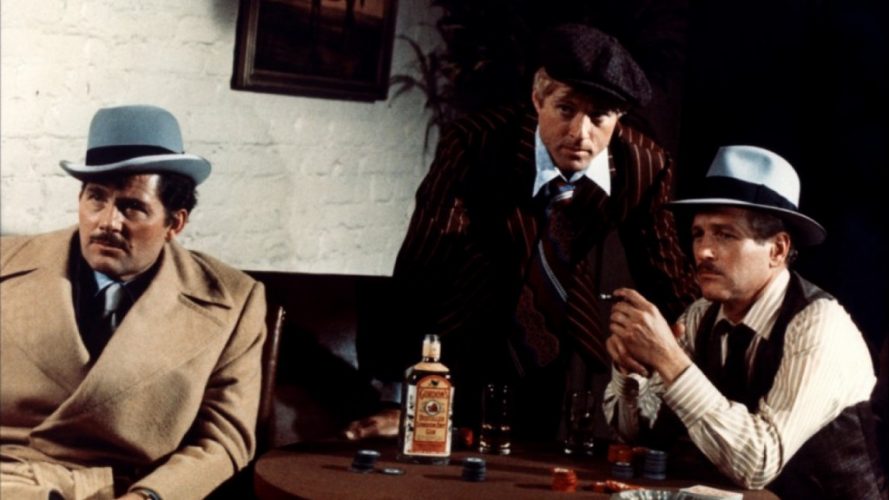 Set in the '30s, this film begins with Johnny Hooker, a grifter, who ends up conning a pro in the field, named Doyle, in what was supposed to be a street trick. Turns out, Doyle is also a vicious murderer and upon knowing that, Hooker flees while his friend Luther dies. Hooker then teams up with another known con man Gondroff to take on Doyle in a non-violent manner, seeking to swindle the latter even of a bigger sum. As the movie progresses, more and more con men want a piece of the cake and it turns out to be an affair that is on a slippery slope, with the FBI coming into the picture. 'The Sting' was widely praised by critics and was one of the most commercially successful films of the era, garnering more than 800 million in revenues, time adjusted.
2. The Usual Suspects (1995)
When Kevin Spacey's Verbal Kint says "The greatest trick the devil ever pulled was convincing the world he didn't exist", we realize at last this was no ordinary film and Bryan Singer is no ordinary director. This is when we rewind the whole film in our minds and find that all loose ends are now tied and every twist and turn of events is now understandable. This heist film depicts the journey of a con-man, affected with cerebral palsy, who tells a complex story to a detective about the events which led him and his friends to a crime scene and how a criminal warlord named Keyser Soze had commissioned their work throughout, bringing the audiences to light and darkness simultaneously. The whole crew gives a stellar performance but Kevin Spacey stole both the show and the Academy Award for Best Supporting Actor that year.
Read More: Best French New Wave Films of All Time
1. Inception (2010)
You might think how can 'Inception' be included on this list. Well, this is not the normal robbery-heist type film; this is a mind heist flick. Dom Cobb is a thief who is able to steal people's memories from their minds. Things get complicated when he is given a near-to-impossible task — to place an idea in a person's mind. Leonardo DiCaprio is at his best and Nolan explores yet another intriguing and beautiful theme — our dream space, empowering innovation and uniqueness. Believe it or not, 'Inception' is the heist movie which would render you dumbfounded and awed till the end. Nolan is, without a doubt, a cinematic genius.
Read More: Best Slow Cinema Movies of All Time