British cinema is known for its quality and captivating actors. Whether they are blockbusters or indie gems, British films are loved around the world because of their unique humour and sensibilities. Believe it or not, many major film industries around the world, including Hollywood, have borrowed a lot from the British cinema, albeit unknowingly. British cinema has also given the world many stalwarts of cinema, from legendary directors such as Alfred Hitchcock, Danny Boyle, Ridley Scott to groundbreaking actors like Charlie Chaplin, Daniel Day-Lewis, Sir Michael Caine, Ralph Fiennes, Eddie Redmayne et al to some of the most talented and beautiful actresses on the planet like Kate Winslet, Helen Mirren, Judy Dench, Maggie Smith, Claire Foy and the list goes on.
In this interconnected world, we live in, most of the British films have a Hollywood connection — they are either produced by some Hollywood production or primarily star Hollywood actors. James Bond, for example. Or the beloved Harry Potter franchise. It won't be wrong to state that very few British films are purely British these days. We, at The Cinemaholic, have figured a way to find the best out of all the British movies available on Netflix that you can stream right away. From nail-biting thrillers to powerful dramas to romantic comedies, here is the list of really good British movies on Netflix right now. You can find many of these best British movies on Amazon Prime or Hulu as well. Without further ado, here's the full list.
16. About Time (2013)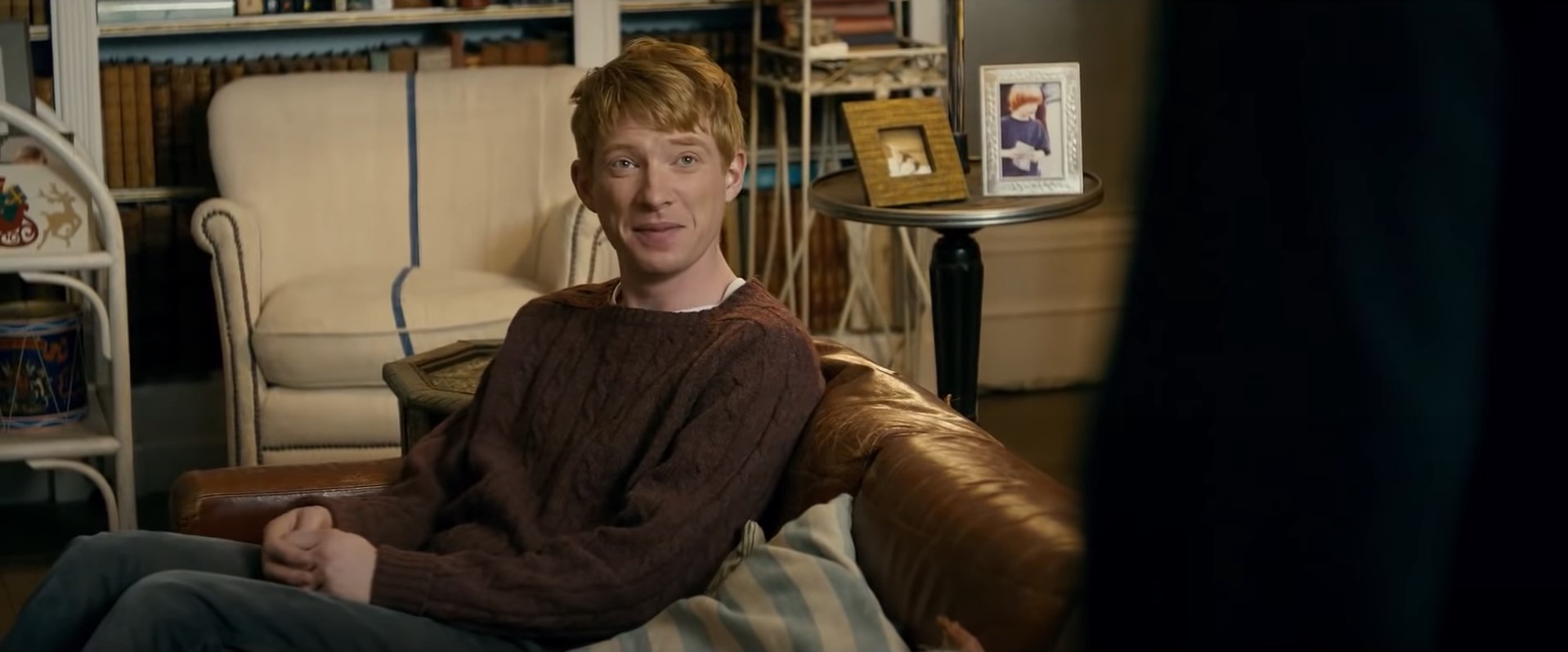 Tim Lake is an awkward 21-year-old from Cornwall who learns a fascinating secret from his father on his 21st birthday. The secret states that the males in his bloodline can travel back in time, if they so choose, from when they turn 21. Sensing this as an opportunity to get himself a girlfriend, Tim tries to travel back and take chances he did not before. He also tries his luck with Charlotte, his sister's friend, whom he previously believed to be out of his league. However, after failing at his attempts, Tim moves to London to work as a lawyer and keeps using his gift to help others around him. Subsequently, he even comes across Mary, whom he gathers to be the love of his life. However, life gets way more complicated when Tim learns that time travel isn't the answer to all of life or love's problems.
15. Tell Me Who I Am (2019)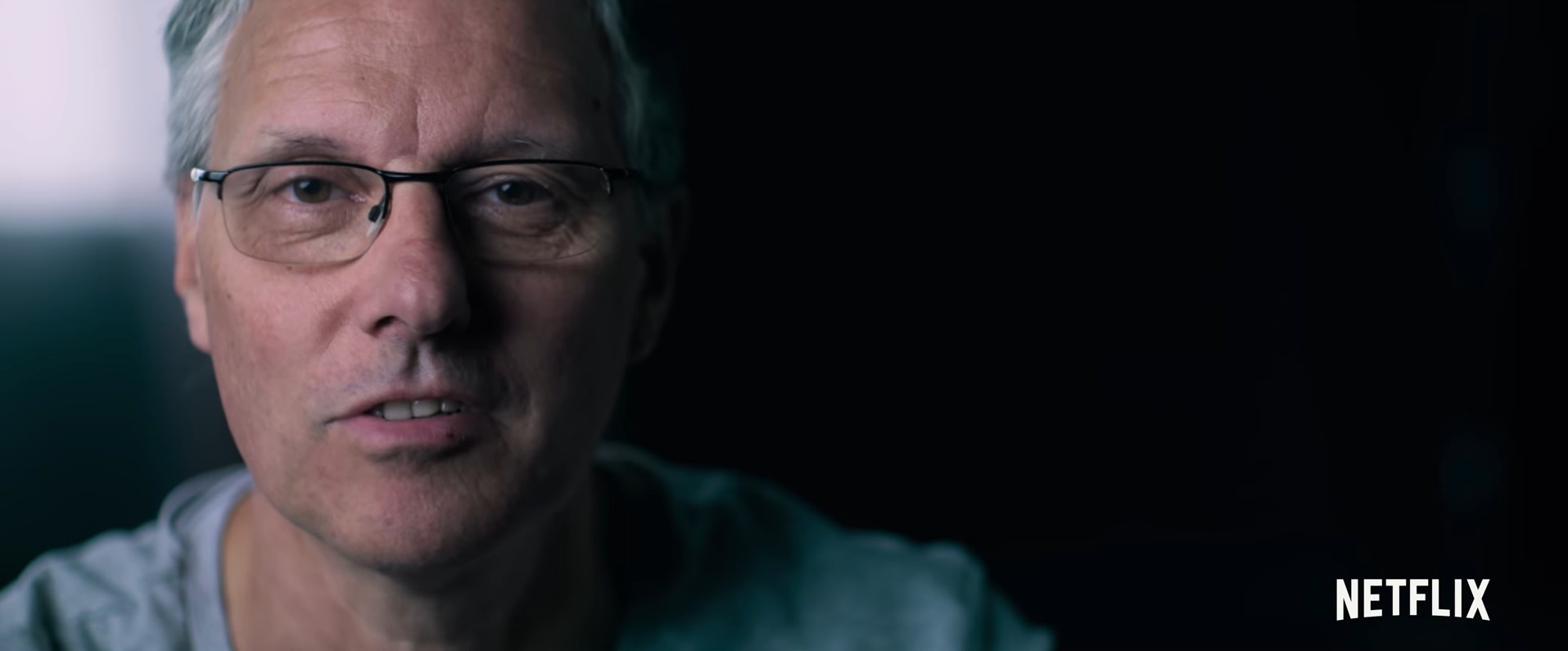 Based on a true story and a 2013 book written by Joanna Hodgkin in association with the twins in the movie, 'Tell Me Who I Am' revolves around twins Alex and Marcus Lewis, who share a close bond. Unfortunately, Alex finds himself in a terrifying motorcycle accident that wipes his memory. The only thing he can recall is the bond he shares with his brother, and thus, Alex begins depending on Marcus during his redevelopment. Although Marcus helps him honestly in the beginning, he hides an extremely dark secret when asked about their childhood. However, Alex's determination to get closer to the truth leaves their bond hanging in the balance.
14. Monty Python's Life of Brian (1979)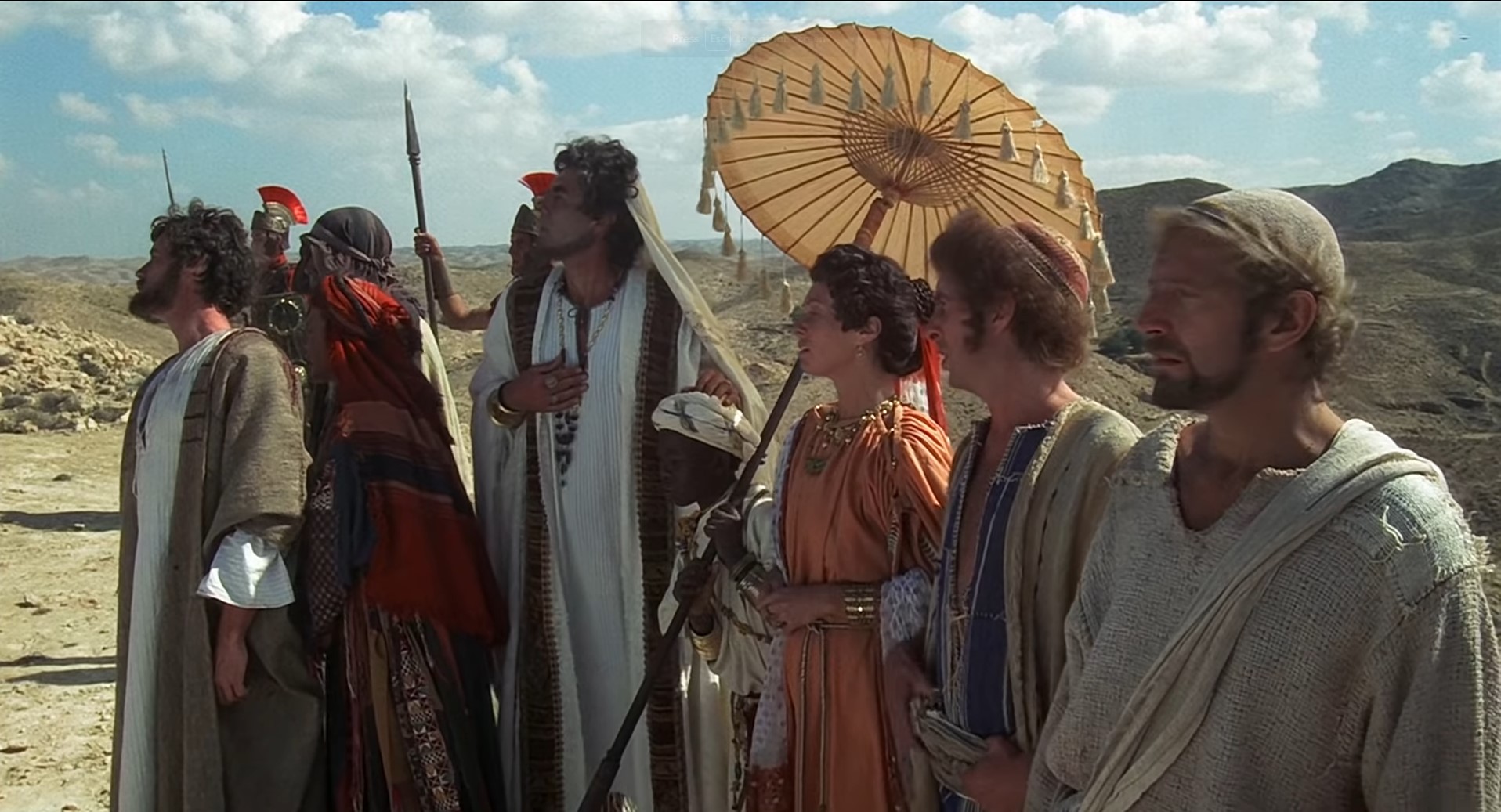 Starring and written by the comedy group Monty Python, the film revolves around Brian Cohen, a Jewish-Roman man who is born on the same day as Jesus Christ. Born right next door to Jesus Christ, Brian is mistaken for the messiah himself, which ensues a comedy of hilarious errors. Parodying almost every incident mentioned in the bible, 'Monty Python's Life of Brian' received quite a bit of controversy and faced numerous bans after its release. However, it has since garnered a cult following and is considered an out-and-out British comedy.
13. Eye in the Sky (2015)
'Eye in the Sky' explores the notion of ethics and morality in remote warfare as it follows British Army Colonel Katherine Powell and her mission to capture terrorists in Nairobi. Katherine prepares and launches an operation that she hopes will capture ten al-Shabaab leaders, putting an end to terrorist activities in the region. However, as she keeps an overwatch from an eye in the sky, she spots a civilian child venturing into the area of the target building. The child's location brings her life under direct threat, and the situation further escalates when soldiers spot the terrorists arming suicide bombers for an immediate attack. As the movie advances towards a devastating climax, it makes the viewer question if a soldier understands the true cost of war.
12. The Foreigner (2017)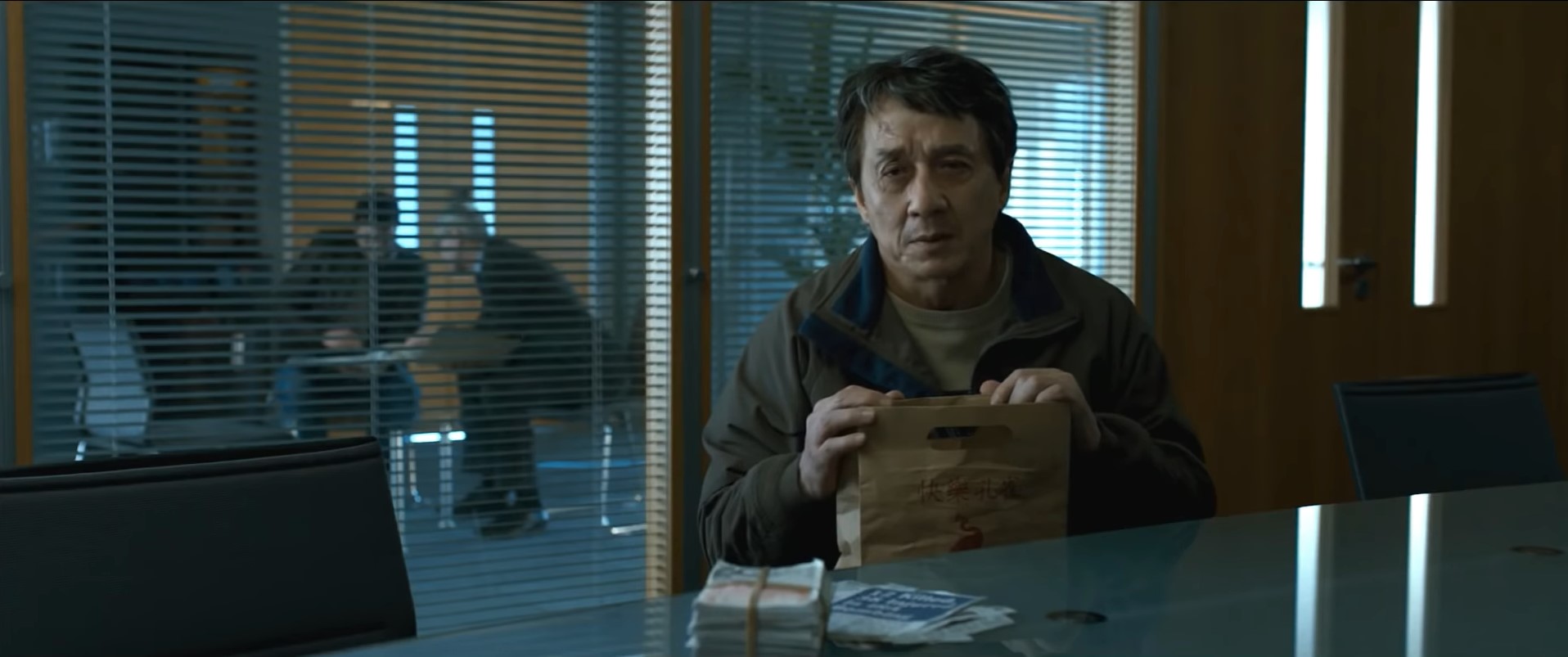 Ngoc Minh Quan is a widowed London businessman who runs a restaurant in the city and resides with his only daughter, Fan. Having lost his wife, Fan means the life to Ngoc, and hence, he is devastated when she loses her life in a terrifying terrorist attack. Determined to get Fan the justice she deserves, Ngoc takes it upon himself to hunt down the terrorists and make them pay. As the entire law enforcement system and the terrorist cell stand in Ngoc's way, the movie answers if a father's vengeance is stronger than everything else combined.
11. Evelyn (2019)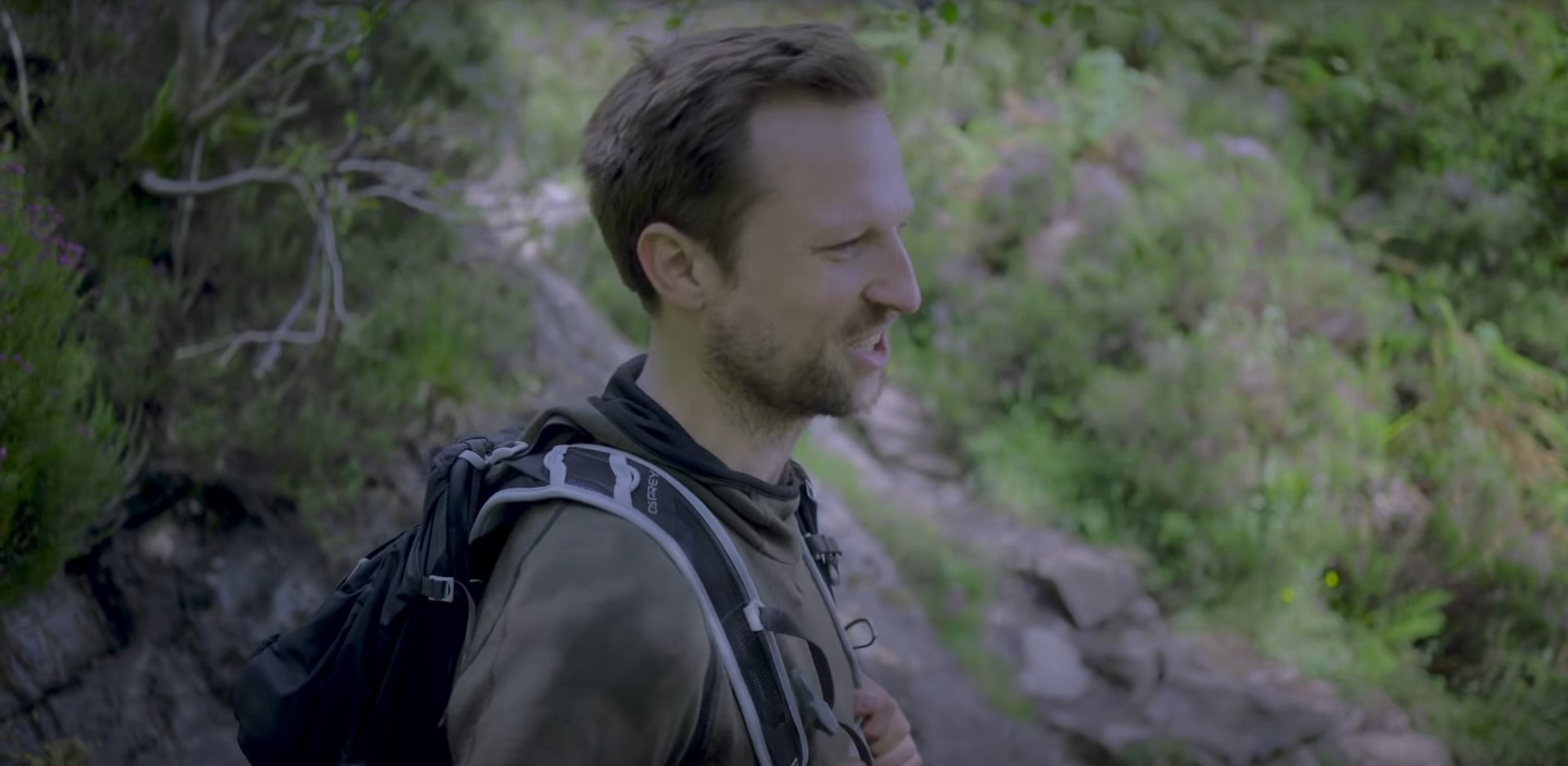 A powerful and emotionally moving documentary, 'Evelyn,' focuses on director Orlando von Einsiedel's own family and shows how his brother's death by suicide affected the entire family as a whole. While his brother, who was living with intense depression and diagnosed as schizophrenic, passed away at 22, Orlando and his other siblings tried to keep the trauma buried for as long as they could. However, more than a decade later, the whole family decide to face the tragedy and embark on a beautiful trip across the United Kingdom in search of healing.
10. Victoria and Abdul (2017)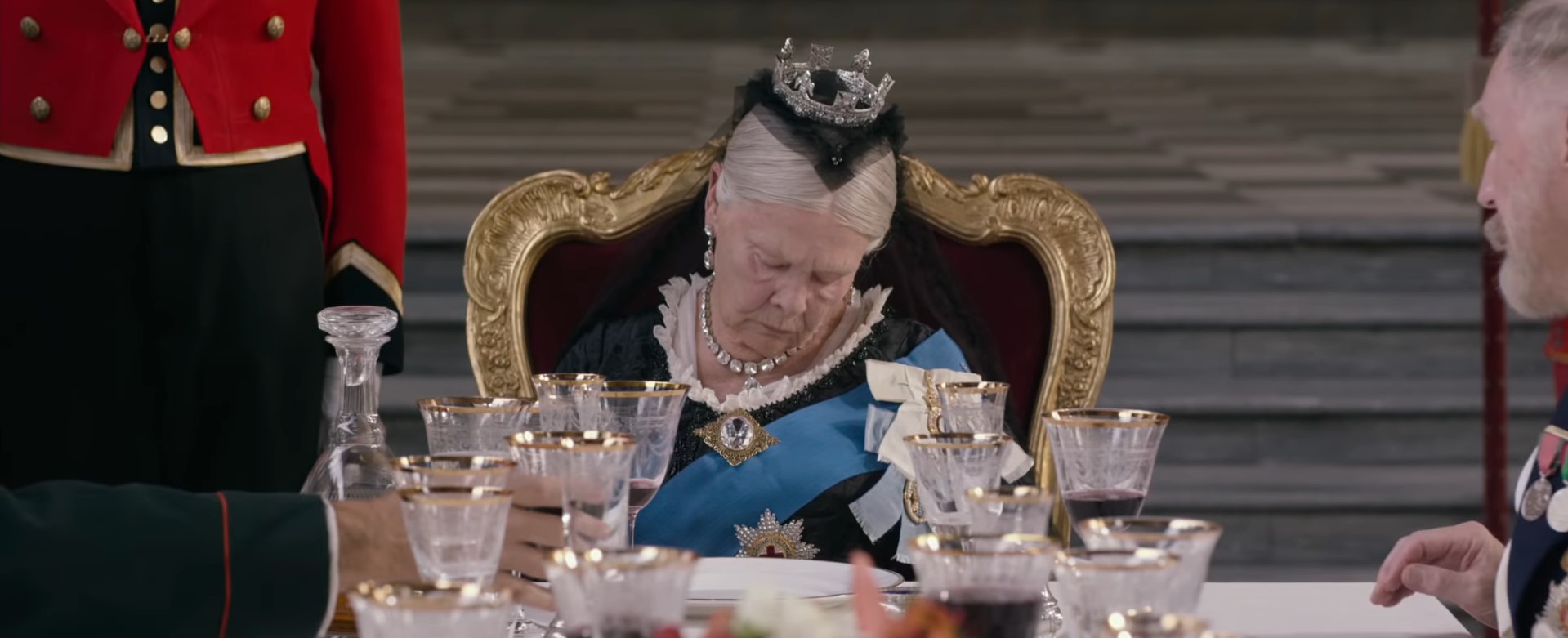 When an Indian Clerk, Abdul Karim, travels to England to present Queen Victoria with a ceremonial coin for her Golden Jubilee, the pair strike up an unexpected friendship. Victoria seems to enjoy Abdul's company and loves learning about India from her new friend. However, when the Queen's inner circle disapproves of the uncommon friendship, Victoria is forced into a dilemma and has to choose between duty and friendship.
9. Phantom Thread (2017)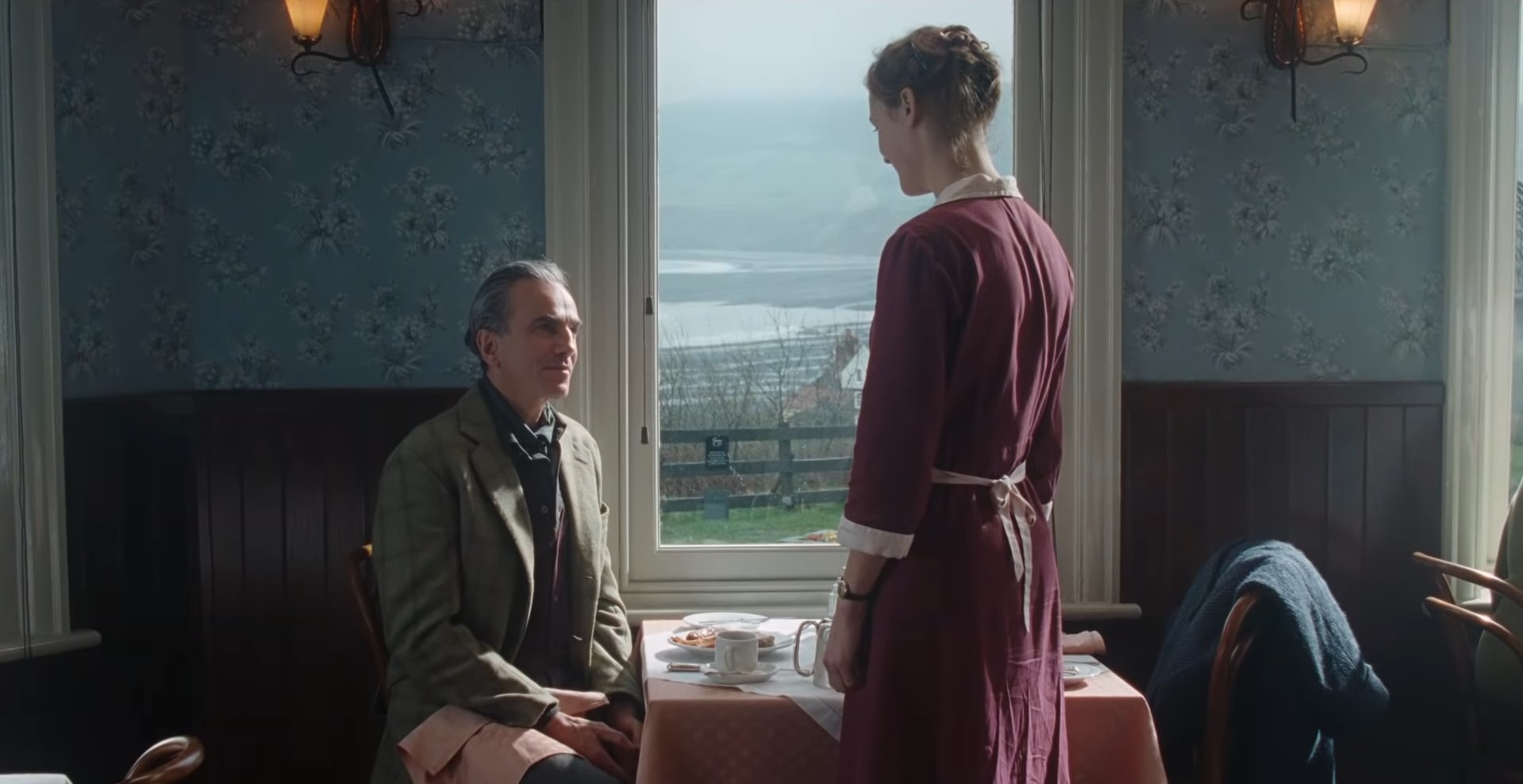 Set in 1950s London, 'Phantom Thread' revolves around fashion designer Reynolds Woodcock, who creates dresses for the rich and famous. Although he is respected for his brilliant designs, Reynolds is known to be quite obsessive and controlling. However, after coming across a foreign waitress, Alma Elson, Reynolds finds himself hopelessly in love, and friends believe that his life has taken a turn for the better. However, their relationship suddenly grows quite unsettling, as the movie tries to prove why Alma is the perfect partner for Reynolds.
8. Mindhorn (2016)
Set in the Isle of Man, 'Mindhorn' revolves around a murder that has happened in the small, idyllic town. Apparently, the killer would negotiate and perhaps surrender only to a person named Mindhorn. The problem though – there's nobody bearing that name. Although, Mindhorn was a long-cancelled tv show which was premised around a cop and the actor Richard Thorncroft who played Mindhorn agrees to negotiate with the killer one last time. With his publicity in ruins and his career hitting the end of the road, Thorncroft's only hope is to steal his chunk of publicity from this morbid extravaganza. Although the movie has a clever premise despite made of a shoestring budget, it is a watchable flick any given day.
Read More: Best Football Movies on Netflix
7. Virunga (2014)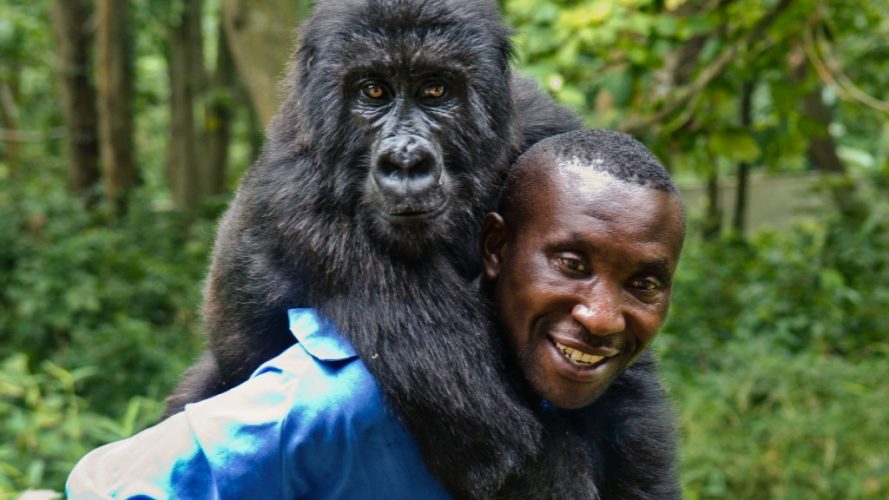 In the east of Congo lies Virunga National Park, a UNESCO world heritage site known for being the home to the last mountain gorillas. We follow a group of armed individuals that try to protect this endangered species of armed militia, poachers and evil forces trying to control Congo's rich natural resources. Nominated for "Best Documentary Feature" in the Academy Awards of 2015, this film is a wake-up call about nature and civil war. Besides being beautiful thanks to Orlando von Einsiedel's direction and Congo's mesmerizing landscape, it is also a thought-provoking film.
Read More: Best Portuguese Movies
6. Calibre (2018)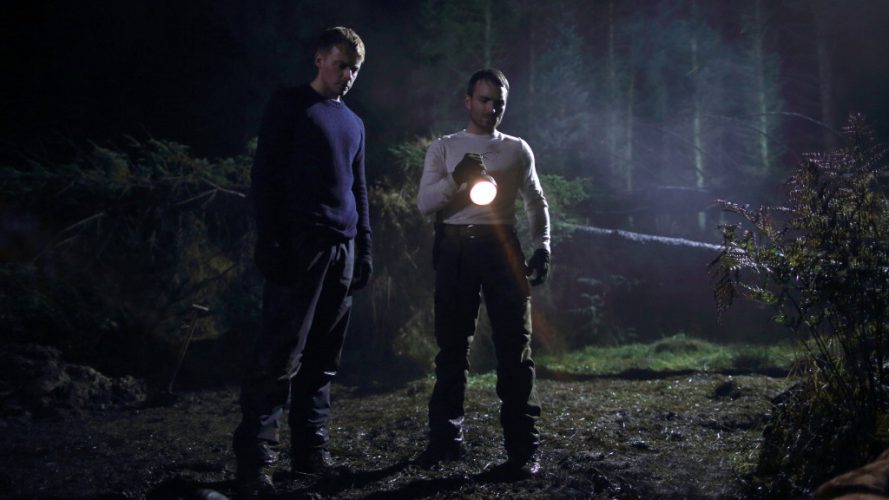 A thumping and racy edge-of-the-seat thriller, 'Calibre' begins with Marcus, a businessman based out in Edinburgh. Vaughn is an old friend of Marcus and the two have a chance meeting and decide to go hunting into the Scottish highlands. While they share a drink at a local inn with two ladies – Kara and Iona, Vaughn is constantly reminded of his pregnant wife and decides not to fool around. During the hunt, while Vaughn is trying his hand for the first time with a gun, he accidentally shoots and kills a boy hiding behind a doe that Vaughn was aiming at. A nonchalant Marcus then kills the boy's father too, who apparently was shooting at Vaughn. The grand cover-up follows but their plan of hiding the bodies and getting away with it fails terribly. The ending, to everyone's shock, was way too different than what we could imagine. 'Calibre' was lauded for the cinematography and the performances.
Read More: Best Disney Movies on Netflix
5. Howards End (1992)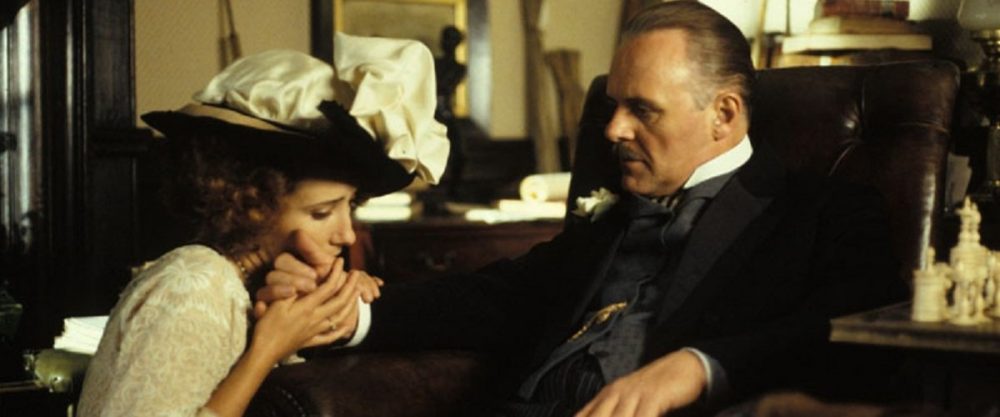 Often regarded as a timeless classic, an unforgettable tale of love, hate, lust, relationships, greed, power and wealth, and boasting of a star cast including stalwarts like Anthony Hopkins, Emma Thompson, Helena Bonham Carter, to name a few, the movie is a narrative of Margaret Schlegel and her sister Helen, belonging to the Schlegel family. Primarily, the Schlegels, Wilcoxes and Basts are the three social classes of the 1910's England, and their power struggle forms the crux of the film's narrative. Mrs Wilcox and Margaret have become best buddies, so much so, that the former promises Howards End, her home to Margaret after her demise. Margaret then gets engaged to the widowed Mr Wilcox, much to Helen's despise. Margaret's winning of Howards End is all that forms the remaining of the story. 'Howards End' was praised across departments and got nine Academy Award nominations including three wins, notably for Emma Thompson for Best Actress.
4. The King (2019)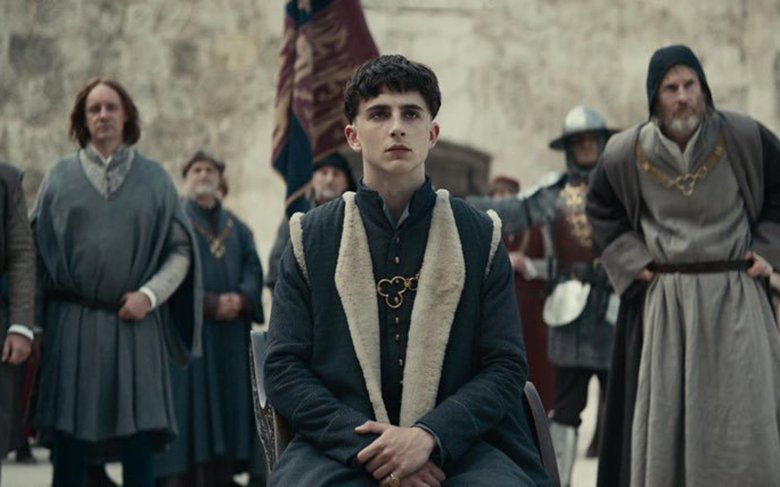 William Shakespeare had written a number of plays based on the lives of Henry IV and Henry V, all of which serve as source material for this 2019 film starring Timothee Chalamet. Chalamet here plays the role of the young prince Hal who is suddenly crowned king and given the name Henry V after his father passes away. However, Hal is the sort of person who has always resented royal life. He had given up his life in the palace before he was dragged to the throne to become king. Now, a complete novice at the business of running an empire, he has to take care of the many political turmoils in the country while also coming to terms with his own troubled past. Chalamet has performed impressively in this film, with the brilliant production design aiding his powerful screen presence.
Read More: Best Existential Movies of All Time
3. Apostle (2018)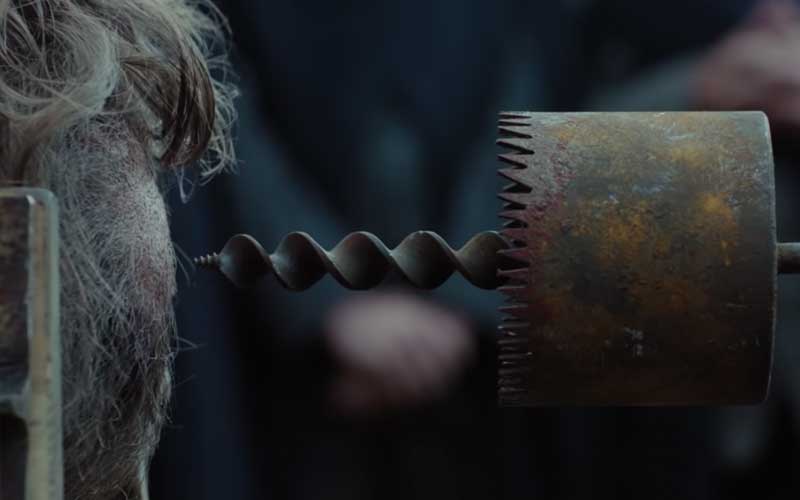 One of the most intense original horror films from Netflix, 'Apostle' is the story set in 1905 and revolves around a man called Thomas Richardson who has just received the information that his sister has been kidnapped by the members of a secret cult who have taken her to an island. Thomas immediately sets out to infiltrate the cult dressed as one of them in order to locate and bring back his sister. However, on reaching the island he realizes that his task will not be easy at all. One of the main preachings of this cult is that they have done away with the extreme corruption of the world we see around us. But Thomas realizes that they are no different. Under their sinister rituals and sacrifices, there remains a well-hidden secret. The film beats its competition because of its stunning cinematography and set designs. The meticulous planning helped create an eerie atmosphere which becomes the film's backbone right till the very end.
Read More: Best Magical Realism Movies of All Time
2. Black Mirror: Bandersnatch (2018)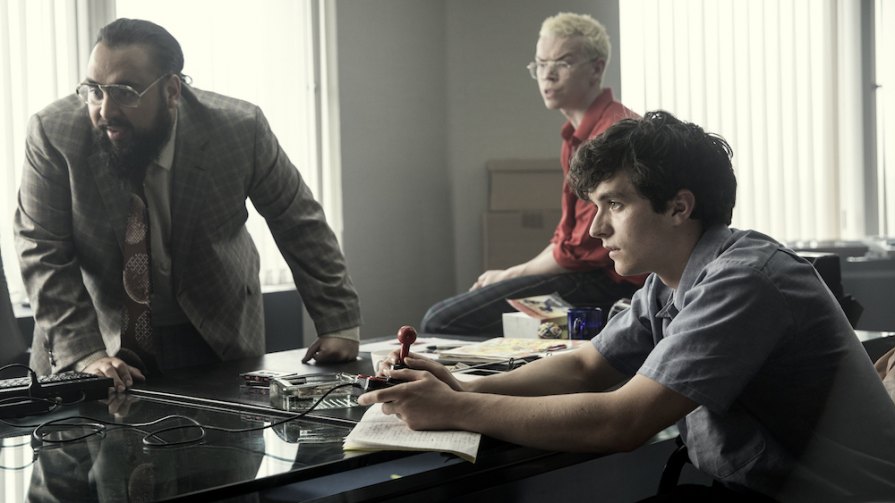 This movie from the makers of the critically acclaimed series 'Black Mirror' goes much beyond the scope of films and offers us an experience we have never witnessed while watching a film. Here, the protagonist's many decisions can be controlled by the viewer by selecting among the options that appear on the screen. The central character of this film is a game developer called Stefan who wants to adapt a book called Bandersnatch into a game. However, as he goes about doing so, Stefan realizes that his life, just like the life of the game's central character that he is making, is under someone else's control. This realization sends him down a spiral, and we realize that the force he is actually worried about is us, who have been twisting and turning his life since the film began. With this film, Netflix has made a strong case against piracy and has also extended the scope of what is possible through cinema.
Read More: Most Complex Movies of All Time
1. The Ritual (2017)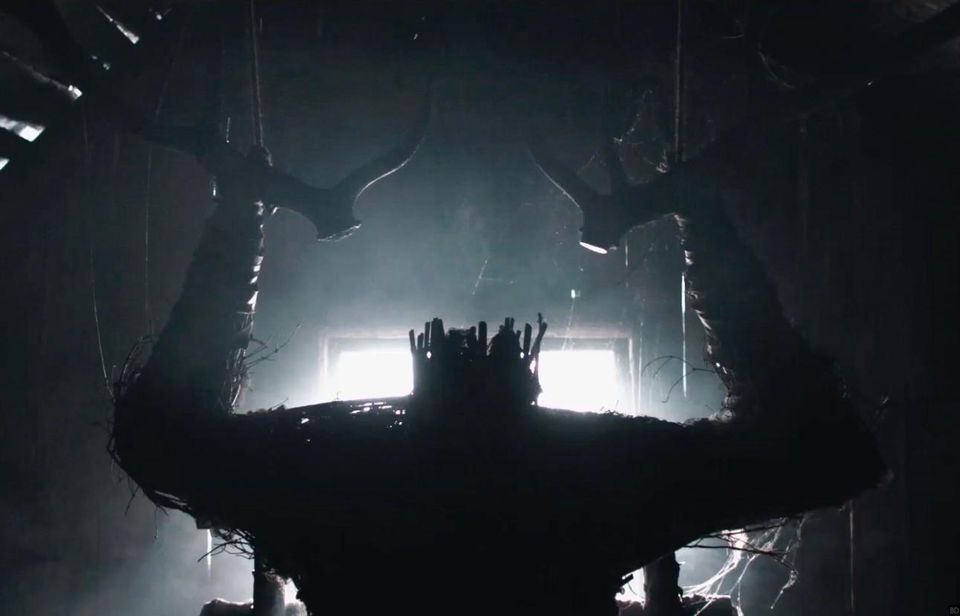 A British horror film, 'The Ritual' is the story of four friends who have chosen to take a hike around a Scandinavian forest. However, these forests are extremely dense and huge in size, and thus one wrong step can send you into the wilderness forever. This is exactly what happens to these four friends as they enter an area of the forest which is cursed by a creature from the Norse legends. Soon, these friends realize that escaping from this forest will be a near-impossible task. The film uses its locations beautifully to create a sense of horror and dread, and this is what sets it apart from other horror films that we generally see.
Read More: Most Confusing Movies of All Time