When it comes to music, food, beauty, and cinema, everyone turns their heads towards the direction of Italy! The country is so rich with cultural and culinary treasures, and Italian cinema has its iconic stature in the history of world cinema. Now, Netflix is all set to collect all the gems of Italian cinema and the online streaming platforms movie catalog features some of the best movies from Italy.
Netflix is keen to keep a balance between the classic movies from the Italian masters and the latest entrants including genre-benders. If you are scrolling through the long catalog for picking up an Italian phrase, to enjoy the scenic beauty of Italian landscapes, to have a glimpse at the Italian rural life, or to immerse yourself in the world of the cinematic universe, here is a list of really good Italian movies on Netflix that you can stream right now. The list includes Italian mafia movies, Italian romance movies, and Italian action drama films.
20. Suburra (2015)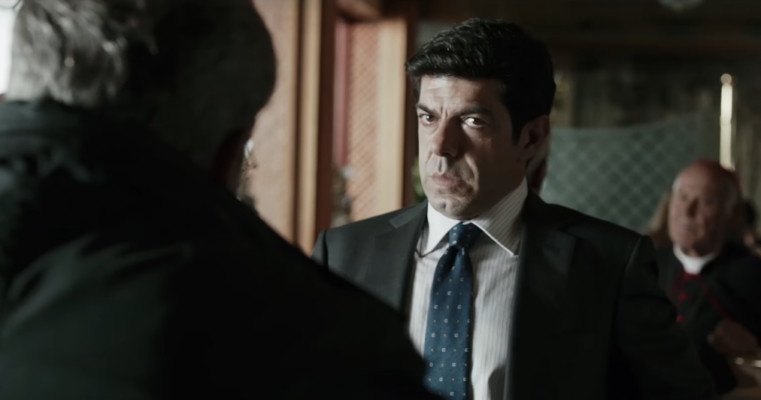 'Suburra' is both neighborhood of Rome and the central character in the Italian crime thriller 'Suburra.' Stefano Sollima's 2015 movie is based on the popular Netflix show of the same name. But, the movie differentiates itself from the series and evolves as a well-made crime drama on its own rights. The story is centered on Suburra, an area marked for an ambitious real estate project. But, in Rome, things streamlined by a well-organized network of political power, wealth, violence, and religion. Intense characterization and brilliantly choreographed action sequences give us a compact action thriller experience.
19. Welcome, Mr. President! (2013)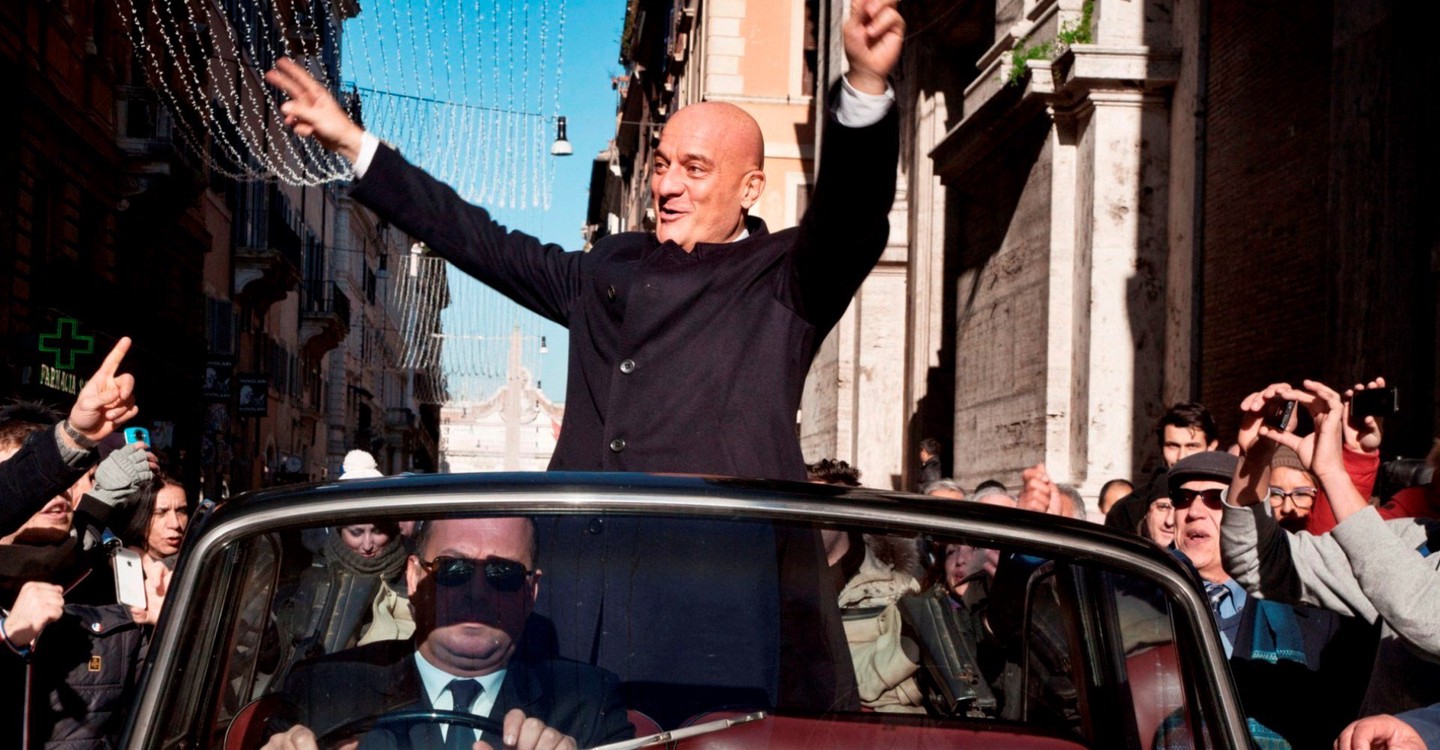 Ever since its release in 2013, 'Welcome, Mr. President!' has been enjoying a considerable fan following. The movie is considered one of the best Italian comedies of the decade. A dedicated librarian in a distant village sees his mundane life catapulted when the fact that he shares his name with the Italian unification hero, 'Giuseppe Garibaldi.' The surprises and absurdity don't end there as he is elected as the President of the country by mistake! A coincidence of political games and a deluge of write-in votes land him in the highest position in the country. The movie accelerates when the wrong man starts ruling a country in the right direction and the viewers have a visual treat of rolling on the floor comedic scenes.
18. My Honor Was Loyalty (2015)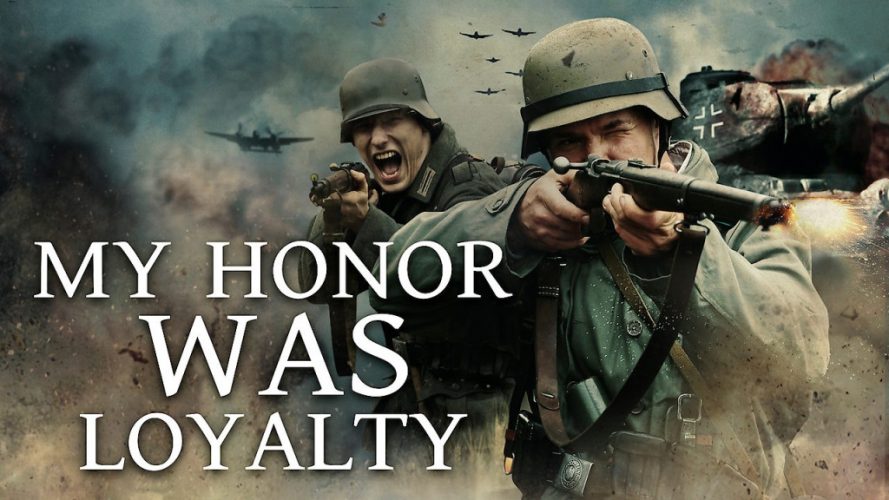 'My Honor Was Loyalty' is the story of Untersharführer Ludwig Herckel, a loyalist soldier of the 1st SS Panzer Division. The movie follows a series of events in the backdrop of World War 2 that led to the disillusionment of Ludwig. when witnessing the brutal murder of a Jewish woman, who is the wife of a soldier from his village, Ludwig wakes up into the hellish realities of the Nazi regime. He goes through the fall of the Third Reich, scattering of German army groups, the death of comrades in arms, and unforgettable cruel acts of war crimes on the Western front. will face his greatest battle yet when he discovers the truth about the Nazi regime. By the end of the movie, Ludwig realizes the greatest of all battles is the battle within one's conscience.
17. 365 Days

'365 Days' follows high-achieving executive Laura Biel (Anna-Maria Sieklucka), who is caught in a tedious relationship. One night, after yet another embarrassment caused by her boyfriend, she decides that she needs some fresh air. Her path crosses with that of Massimo Torricelli (Michele Morrone), the current head of the Torricelli crime family. He abducts her and takes her to his Villa. He explains to her that he first saw her five years earlier and couldn't get her off his mind since then. He announces that he will keep her captive for the next 365 days until she develops genuine feelings for him. He clarifies that he doesn't intend to force himself upon her and warns her that any attempt to escape will end in failure.
16. 18 Presents (2020)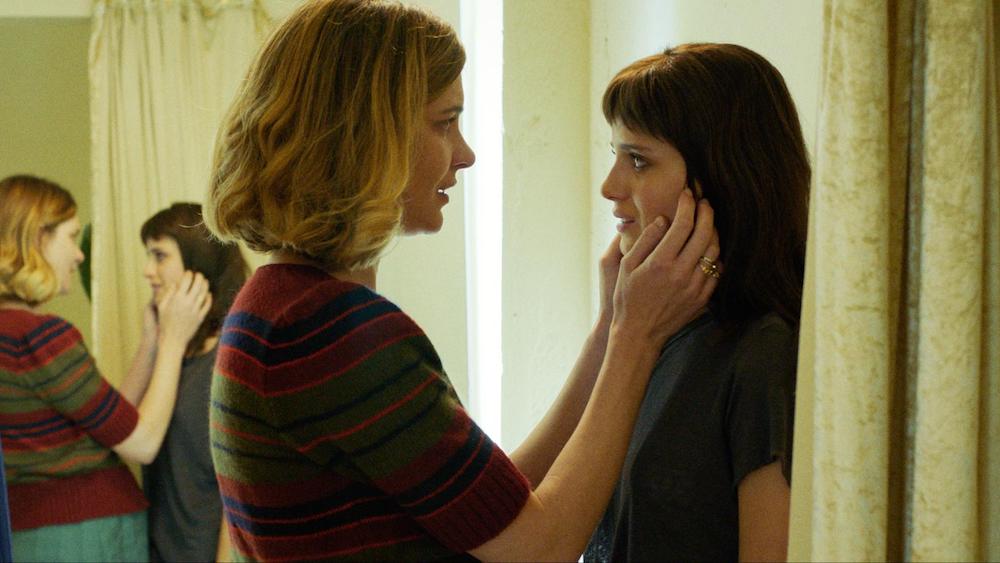 '18 Presents' is a sci-fi drama in which a woman named Anna (Benedetta Porcaroli) is brought up by her father, as her mother passed away shortly after giving birth due to breast cancer. Like any other person, Anna orchestrates her share of rebellions in the threshold of adulthood, before one day leaving her home. She gets hit by a car belonging to her long-dead mother. Anna realizes that she somehow has traveled 21 years into the past. A film that will remind you of 'Back to the Future' and 'The Lake House', '18 Presents is a heart-warming film about love, grief, and catharsis.
15. The Ruthless (2019)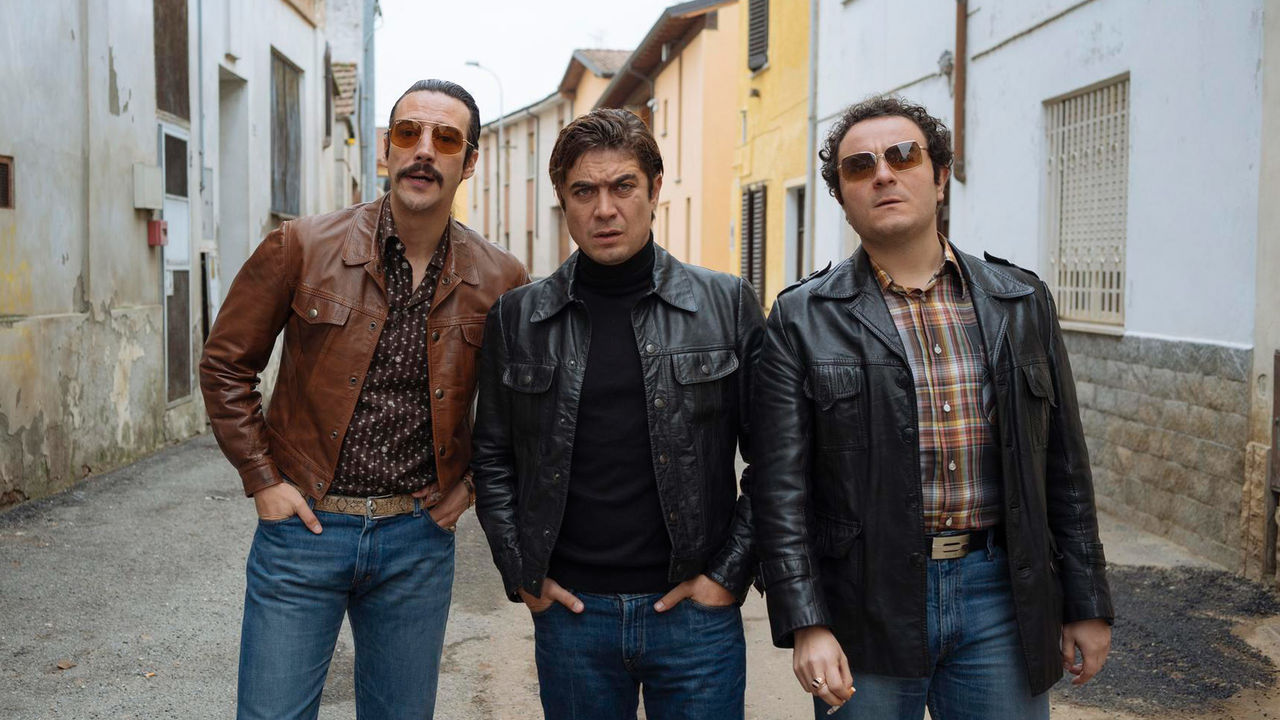 Santo Russo's (Riccardo Scamarcio) life in the world of crime began quite early. After being arrested by the police for a crime he didn't commit when he was a child, he gradually becomes involved in organized crime. As an adult, he leads a highly-sophisticated crew of gangsters in Milan. He marries Mariangela (Sara Serraiocco), a girl he has known since they were children. He subsequently begins his dirty and violent rise to the top spot in the criminal world. The film is directed by Renato De Maria and is based on a script by Renato De Maria and Valentina Strada. Aside from Scamarcio and Serraiocco, the movie stars Alessio Praticò, Pietro Pace, and Marie-Ange Casta.
14. The Match (2019)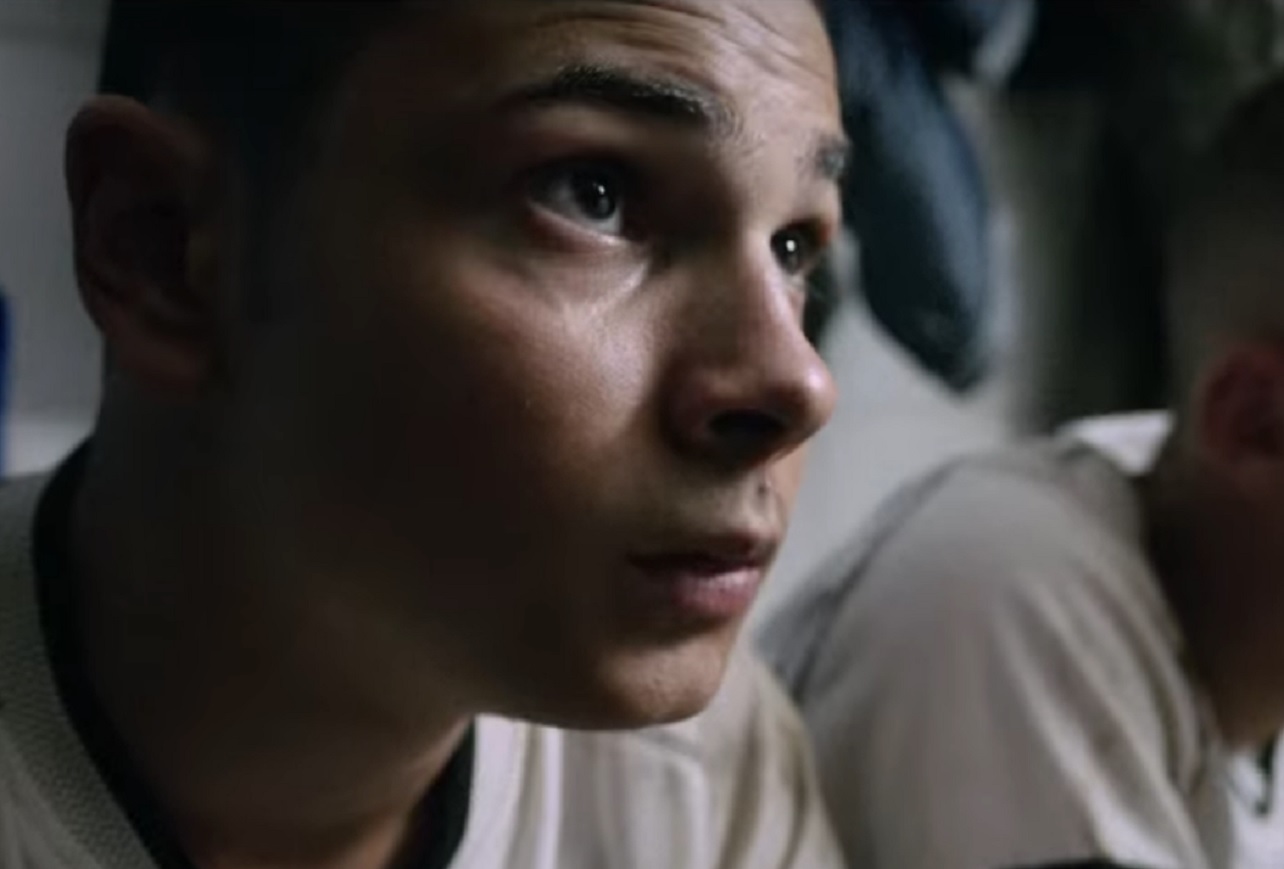 Francesco Carnesecchi's sports comedy-drama 'The Match' centers around a minor soccer club named Sporting Roma and several people who are associated with it. The story is set on a gameday. Antonio (Gabriele Fiore) is by far the team's best player but keeps missing the goalpost on the day as his father has bet against the team. The team's coach, Claudio (Francesco Pannofino), can't understand what is happening on the field. He talks to his pregnant wife over the phone. The club's president, Italo (Alberto Di Stasio, is nervous. After all, he has wagered the club itself on winning the game. He can't get himself to watch the watch. His son, Leo (Daniele Mariani), is a cocaine addict. Despite that, he seemingly has big plans for the club.
13. On My Skin (2018)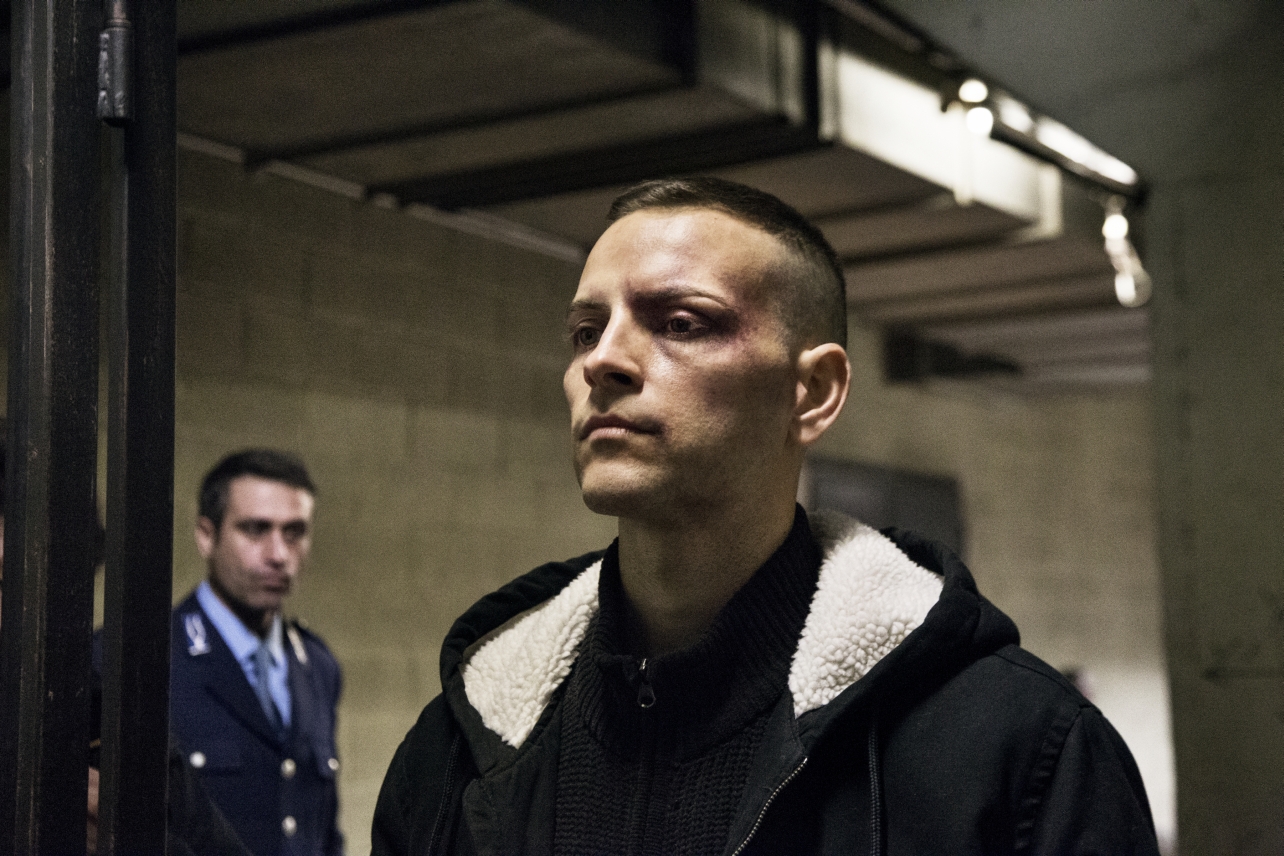 'On My Skin' is a true-crime film based on the week leading to the death of Stefano Cucchi (Alessandro Borghi) in 2009. A young, promising man from Rome, Cucchi had his whole life ahead of him. He had followed in his father's footsteps and became a building surveyor. He was also an amateur boxer. On October 15, 2009, he gets arrested for possession of hashish, cocaine, and a prescription med for his epilepsy. What follows is a horrifying example of police brutality. He is severely beaten before he is presented to the court. Despite this, he never divulges to anyone about the beating. The judge arranges his trial a month later, forcing him to stay in Regina Coeli. His family desperately tries to see him, but all their efforts are prevented by a corrupted system. Cucchi succumbs to his injuries on October 22. Only then, his family is allowed access to his body.
12. The Two Popes (2019)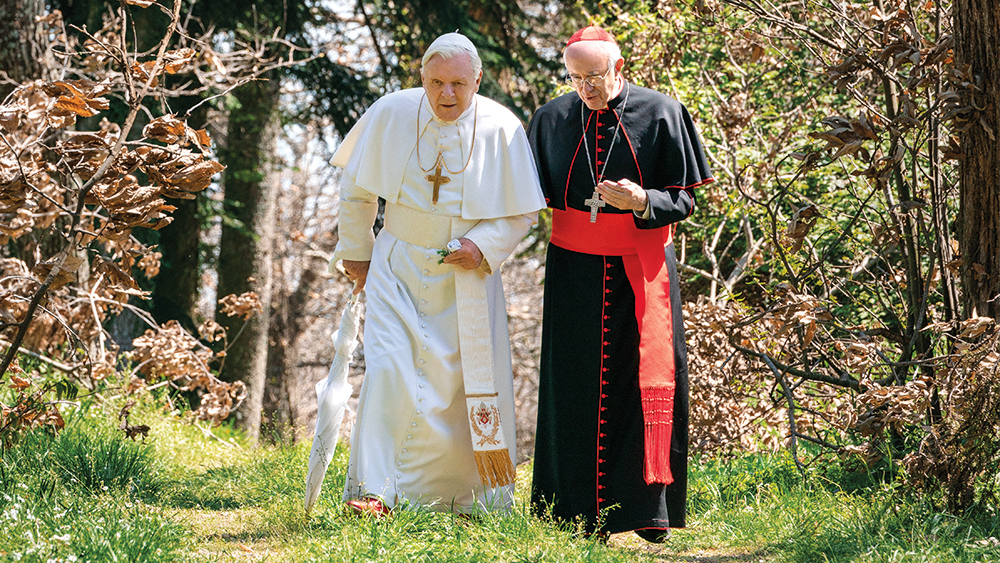 Fernando Meirelles' 'The Two Popes' documents the events that led to the election of a new leader of the Catholic Church, while the former is still alive. With a primary focus on the aftermath of the Vatican leaks scandal, the film delves deep into the relationship between Cardinal Jorge Mario Bergoglio or eventual Pope Francis (Jonathan Pryce) and Pope Benedict XVI (Anthony Hopkins). Their discussion shifts from God to their respective childhood, to favorite TV shows. Both Pryce and Hopkins garnered considerable praise from the critics for their performances and were nominated for numerous awards, including Oscars, Golden Globes, and BAFTAs.
11. The Binding (2020)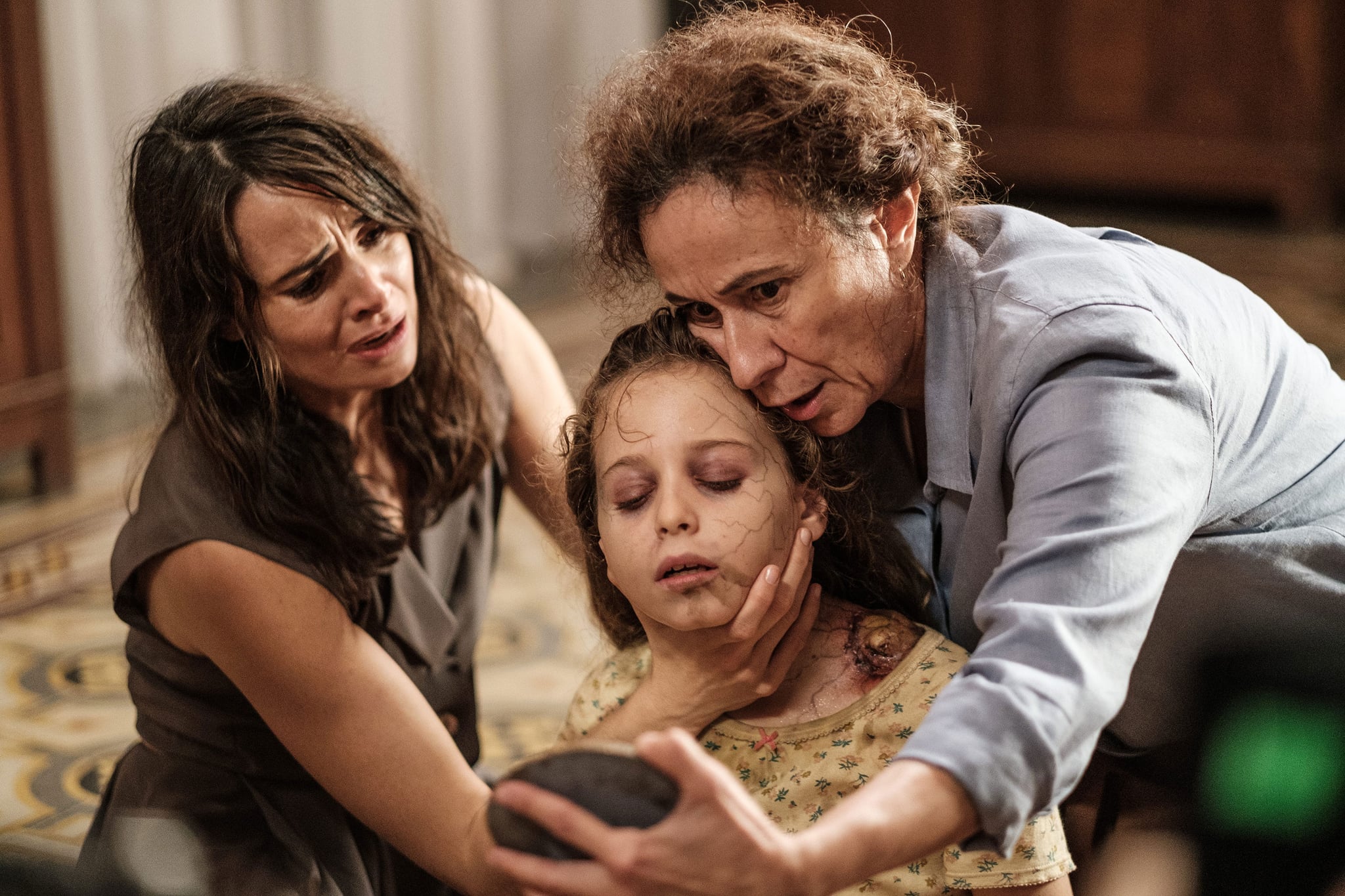 Domenico Emanuele de Feudis's horror film 'The Binding' tells the story of Emma (Mia Maestro) who travels with her daughter Sofia (Giulia Patrignani) and her fiancé Francesco (Riccardo Scamarcio) to southern Italy to meet her soon-to-be mother-in-law (Mariella Lo Sardo) for the first time. The older woman resides in a sprawling mansion, with only a dog and a woman named Sabrina to keep her company. Soon after they arrive there, odd things start to happen to Sofia. She gets bitten by a tarantula and starts pulling out her hair. Emma discovers that someone has placed a powerful curse on the house, and the only way to save her daughter is to lift it.
10. The Players (2020)
An Italian adaptation of the namesake 2012 French film, 'The Players' is a collection of short skits in which director Stefano Mordini explores concepts like marriage, fidelity, and love through a very light-hearted approach. The film stars Riccardo Scamarcio, Valerio Mastandrea, Laura Chiatti. One of the stories takes place in the airport. The woman constantly claims that her husband has cheated, and the man vehemently denies it every time. It is only after he has fallen asleep during the flight that she gains access to his phone and starts shouting. In another story, a wife exposes her husband's infidelity in the course of a conversation.
9. Under the Riccione Sun (2020)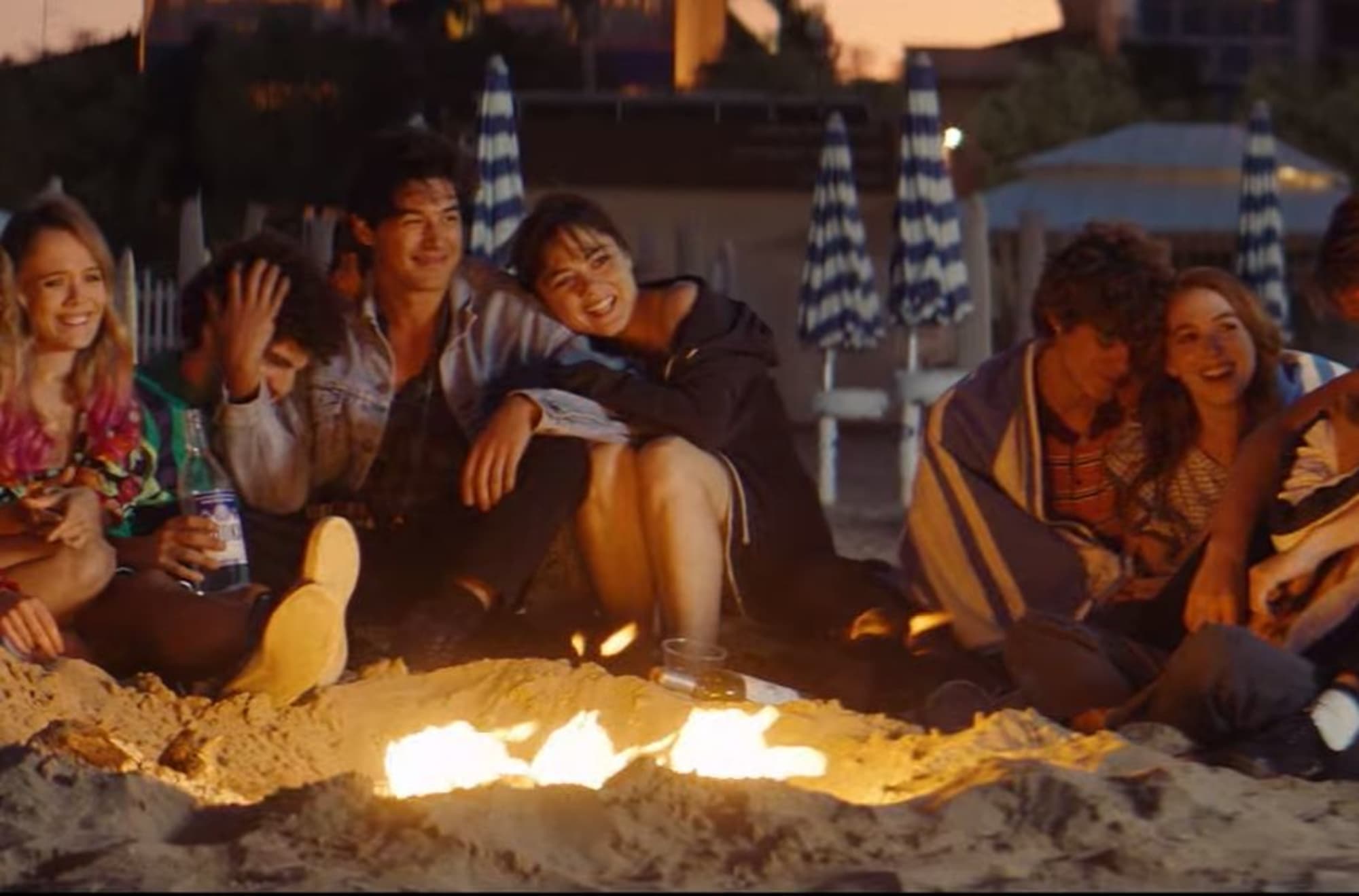 The coming-of-age comedy-drama 'Under the Riccione Sun' follows a group of young adults as they arrive in the beach town of Riccione for an annual vacation. While there, they assimilate into the easy and slow life of the town and open themselves up to experience each of their moments there. They fall in love, face despair, and discover new aspects of their own identities. Directed by filmmaking duo Niccolò Celaia and Antonio Usbergo, known together as Younuts, 'Under the Riccione Sun' boasts an ensemble cast that includes Cristiano Caccamo as Ciro, Giulia Schiavo as Mara, Claudia Tranchese as Emma, Fotini Peluso as Guenda, and Isabella Ferrari as Irene.
8. Ultras (2020)

A gritty and realistic depiction of soccer hooliganism, director Francesco Lettieri's first cinematic venture focuses on Sandro (Aniello Arena), the leader of the Apaches, a violent conglomeration of fans of the Napoli football club. After wasting much of his life in beating up other hooligans and fighting with the police officers, he has grown tired of it. There is not much to gain, financially or otherwise, from being a soccer hooligan. Sandro has come to understand this and is searching for a way to make his departure. His path crosses with that of Terry (Antonia Truppo), who just might change his life for the better.
7. The App (2019)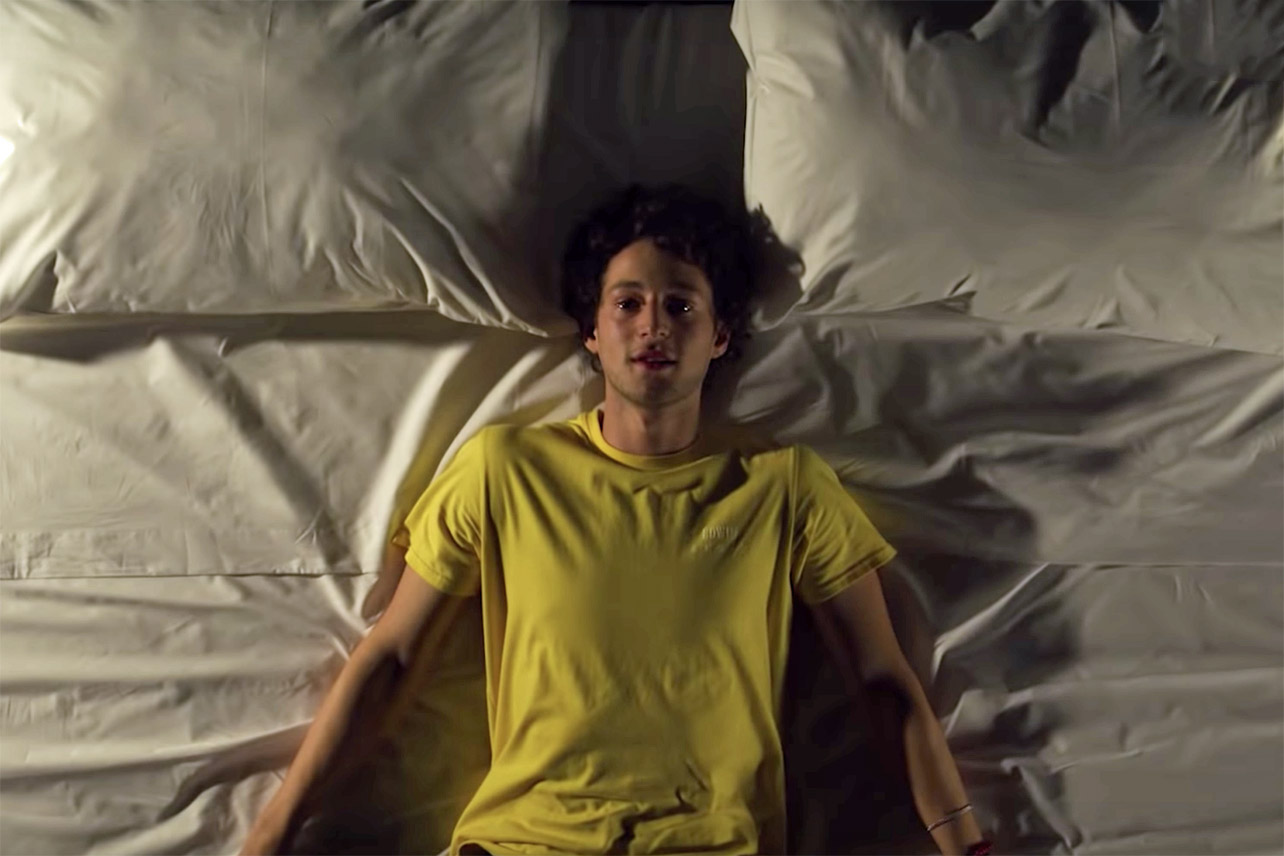 An Elisa Fuksas directorial venture, 'The App' tells the story of Nick (Salvatore Costa), who seems to have everything that anyone can possibly want. He is financially secured, has a wonderful girlfriend, and has been cast in his debut film. However, when he uploads a dating app to help his girlfriend with her dissertation, his life takes a sudden and disturbing turn. He becomes obsessed with a mysterious woman he meets on the app, named Maria. She leads on a foolish and hopeless pursuit, promising everything but giving nothing. As Nick begins losing his grasp on reality, he starts alienating himself from his real-world well-wishers and accomplishments.
6. The Man Without Gravity (2019)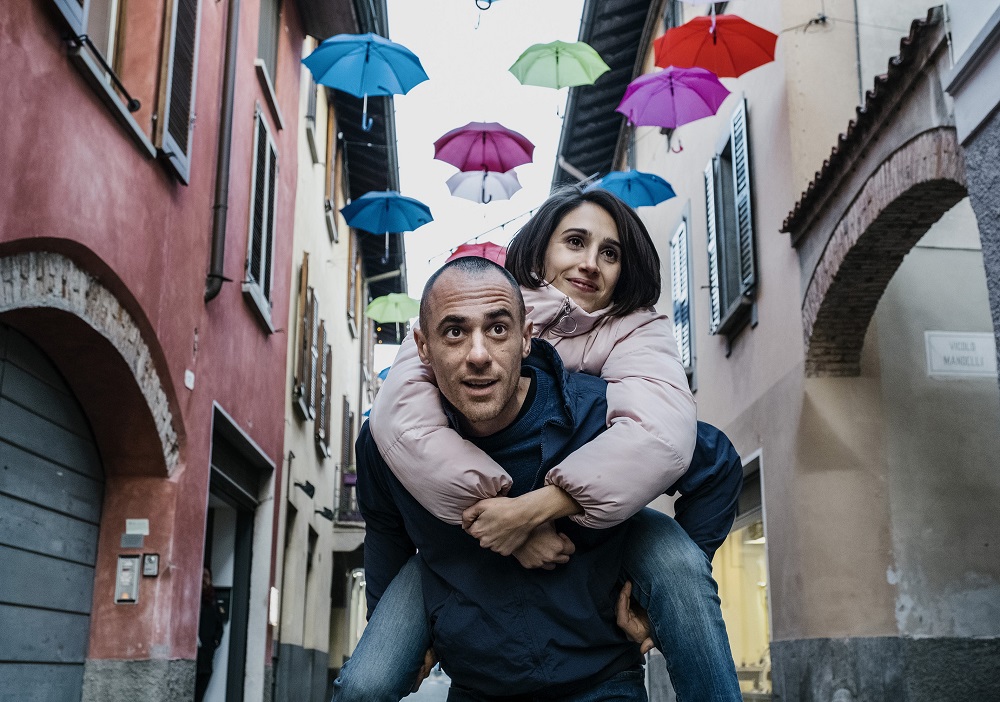 In a world oversaturated with superhero films, Marco Bonfanti's magic realism movie 'The Man Without Gravity' offers a unique take on the genre. Oscar (Elio Germano) was born with a peculiar gift. Earth's gravity doesn't have any effect on him. He carries weights in his pockets to keep himself earthbound, otherwise, he will just float away. Inspired by Batman, he learns to keep his ability a secret. He meets a girl named Agata (Jennifer Brokshi), who, during their short time together, teaches him the value of courage and independence. Years later, Oscars grows tired of his secluded and fearful existence and decides to participate in the Eurovision Talent Contest. As he demonstrates his gift in front of the world, Agata realizes that this is the boy whom she met all those years ago.
5. Five-star Christmas (2018)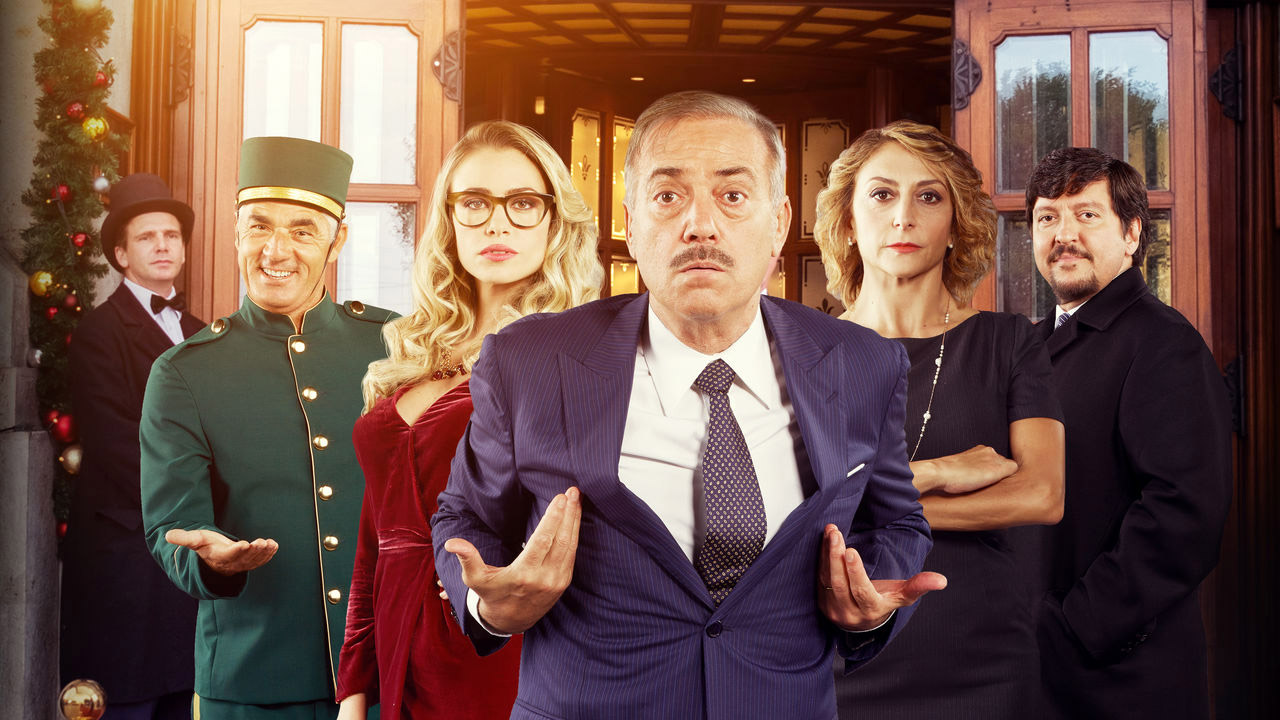 Directed by Marco Risi, 'Five-star Christmas' is a comedy film that revolves around the newly-elected Italian Prime Minister, Franco Rispoli (Massimo Ghini), and his misadventures during his first official trip to Budapest. It's Christmas time, and Rispoli leads a delegation to the Hungarian capital. Part of this delegation is Giulia Rossi (Martina Stella), a senator representing the opposition party. It is later revealed that the two political rivals are about to start an affair. However, just when they are about to consummate their relationship, they discover the prone form of a man in a Santa Claus outfit caught in one of the hotel windows. Rispoli contacts his personal secretary Walter Bianchini (Ricky Memphis) and orders him to take of the situation. Soon, Rispoli and Rossi's respective spouses show up, everything rapidly descends into utter pandemonium.
Read More: Best Sad Movies on Netflix
4. Happy as Lazzaro (2018)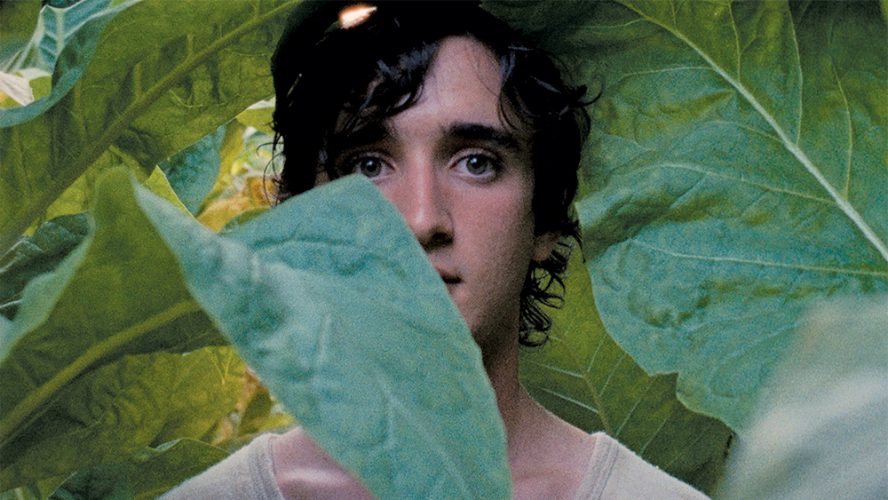 'Happy as Lazzaro' is a hilarious and engaging tale of two friends in the backdrop of a serene Italian pastoral village. Lazzaro is considered a simpleton farmer by the villagers and he lives a mundane life. But, Lazzaro looks apt as the partner in crime for the overtly imaginative freak of the village, Tancredi. They formed an unusual allegiance to orchestrate Tancredi's own kidnap! They had to wrap their plan from Marchesa Alfonsina de Luna, the queen of cigarettes who rule the village and other nosy villagers. When Tancredi manages his own kidnap and vanishes into the faraway city, Lazzaro sets out in search of his loyal friend, as per the plan of course! 'Happy as Lazzaro' is a well-made drama with some unforgettable moments of laughter.
Read More: Best British Movies on Netflix
3. Coffee For All (2017)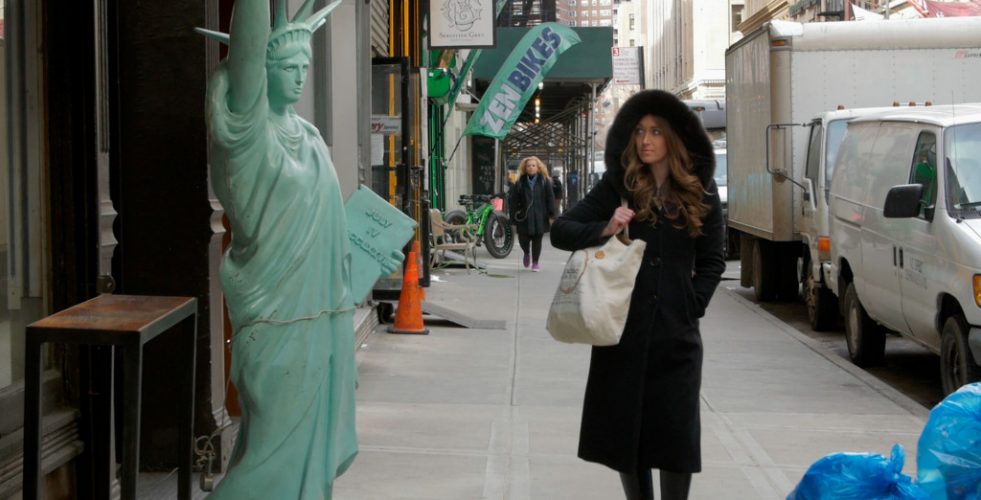 The curious documentary feature 'Coffee For All' chronicles the cultural tradition of coffee making. The camera travels from Naples to Buenos Aires to New York and documents people's reactions to the Neapolitan tradition of suspended coffee and how it becomes a social ritual for them. Many people accept the tradition changed their lives forever. The feature explores the origins of the historic tradition of Naples, called suspended coffee. The movie shows the details of the simple chore of buying two coffees when you go to a cafe. The extra coffee remains unconsumed and waits for anyone who can't afford it. Even though the tradition was on the verge of extinction, a group of cafés in Naples is starting up again, spreading the message of mutual love, says the movie.
Read More: Best French Movies on Netflix
2. Forgive Us Our Debts (2018)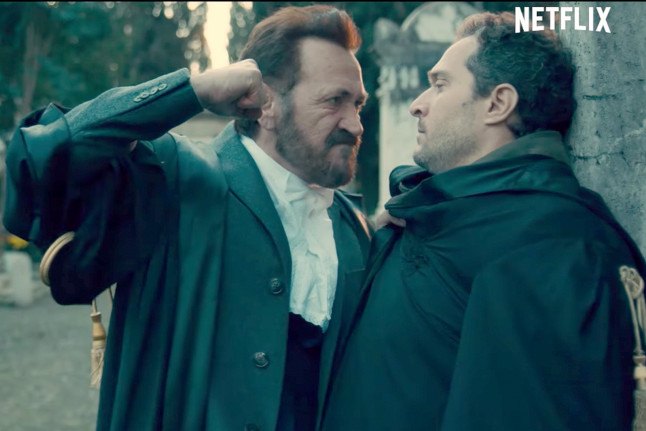 'Forgive Us Our Debts' is a drama centers on Guido, a storekeeper with the burden of many debts on his shoulders. When he is fired from his job as a storekeeper, things take a wrong turn for Guido. To save himself from the aggressive creditors he agrees to work for them. Guido joins as a tax collector on the condition that he will work for free until the debts are paid. A chance encounter with the credit recovery expert, Franco changed Guido's life forever. Soon, a balanced allegiance is formed between the two with Guido suffers the unexpected aftermaths of his partnership with the devil.
Read More: Best Spanish Movies on Netflix
1. Rocco (2016)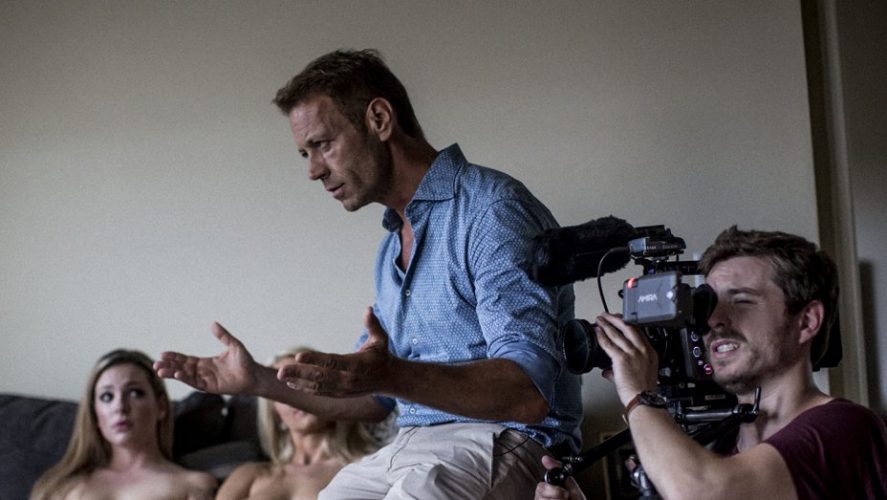 'Rocco' is an enthralling tour into the unknown depths of the pornography industry in Europe. The docu-drama focuses on Rocco Siffredi, the superstar of pornography. 'Rocco' explores Rocco's status as a living legend among porno lovers and documents his personal and public life as a porn star. Rocco Siffredi reveals his past life as a mother's child who wanted to be a priest, a modest beginning, career, wife, and kids. Besides offering an unbiased account of the exotic porn underworld and its stars, the movie also reveals the real people behind the images of porn stars. Featuring Rocco Siffredi and Kelly Stafford in the lead, 'Rocco' is a refreshing experience for the viewers.
Read More: Best 90s Movies on Netflix