The film was born in France in the hands of the Lumière brothers, and the revolutionary Georges Méliès. Arguably, France makes the best movies outside of the US. Right since the birth of the French New wave, France never has had any shortage of filmmaking talent or good movies. French cinema is known for its realism and bold subjects. And if you are in the mood of exploring French cinema, head to Netflix US which seems to have an amazing catalog of French movies. Whether you are looking to laugh or cry, this is our list of really good French movies on Netflix US.
Notwithstanding the fact that nowadays, there's been a lot of competition as far as cinema is concerned, with many filmmakers trying to excel at every department of filmmaking, French cinema has been evolved ever since the advent of cinema. Not only from France, there have been many renowned directors and filmmakers who have been involved with French-language cinema but belonging to nations such as Poland, Austria, Russia, Argentina, Georgia to name a few. Names like Gasper Noé, Roman Polanski, Michael Haneke, Otar Iosseliani, et al have been known to blend the rich French culture and topics with their own cinema, which is not only beautiful but also very profound when you watch it.
Arguably, France is the most successful film industry in Europe – both commercially and critically, and we have seen an increase in the number of good French movies releasing every year. Owing to its rich cultural history, the impact of wars, the participation in world politics, the cuisines and the fashion capital that it is known as, France and French movies have found their fans across all corners of the world, thus making the nation one of the largest exporter of international movies. Not only filmmakers, French cinema and film industry has also given us some of the finest actors and actresses that we can think of today. Brigitte Bardot, Marion Cotillard, Léa Seydoux, Alain Delon, Vincent Cassel, Audrey Tatou, Isabelle Huppert, etc. are some of the prominent international names of actors and actresses who hail from France or are fluent in their French.
French cinema has also covered a wide variety of genres – from comedy to horror to steamy romance to adventure, drama, and fantasy movies, they have been there and done that. Based on what we could find on Netflix US, here's a list of best French-language movies that you can watch on the streaming media service. The list includes funny French movies, scary French movies, French lesbian movies, and French romantic movies.
Read More: Best Romantic Movies on Netflix
20. Stuck Together (2021)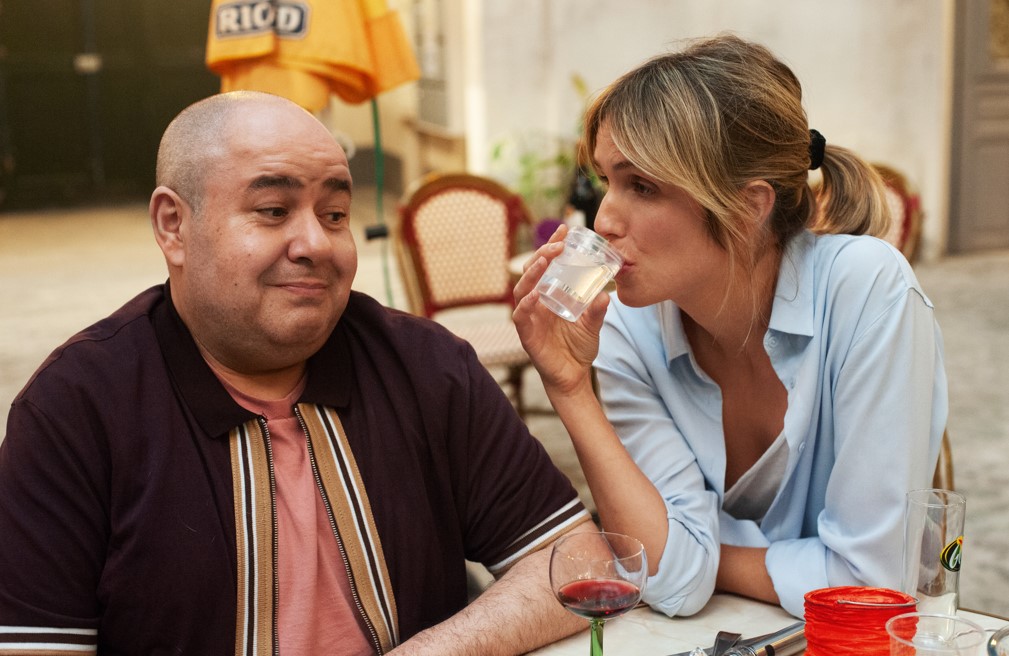 Although 'Stuck Together' is a lighthearted Parisian comedy, it offers a candid depiction of the widespread damage that the COVID pandemic caused. Set during the height of the outbreak-related restrictions, the film revolves around seven families residing in an apartment building located at 8 rue de l'Humanité in the 11th arrondissement. The once bustling streets of Paris have suddenly become deserted and the constantly moving city life has come to a sudden stop, leaving the various eccentric characters of the film no other choice but to rely on each other. As these people deal with the issues unique to a global pandemic, they learn a thing or two about themselves and the people around them. Equipped with a talented cast, 'Stuck Together' celebrates love, family, and compassion.
Read More: Funniest Movies on Netflix
19. Cuties (2020)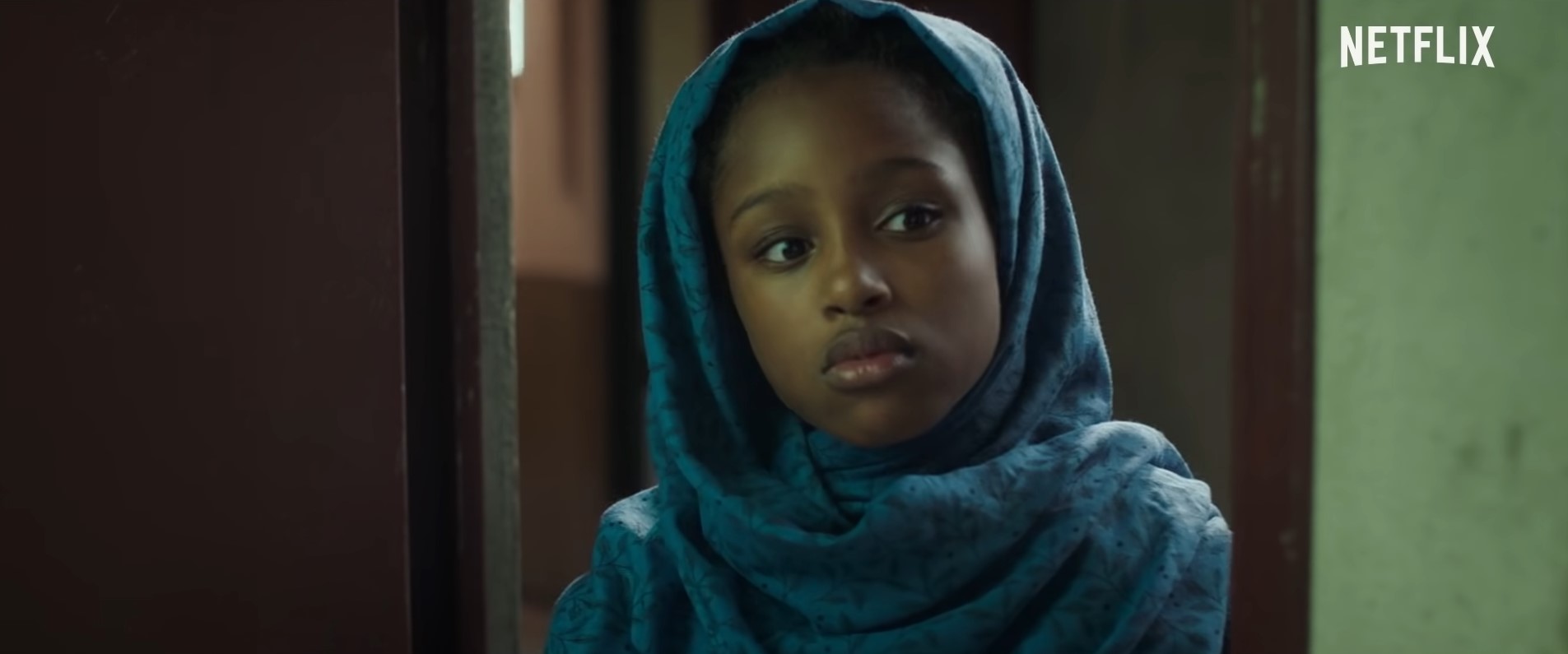 'Cuties' is a controversial movie that revolves around Amy, an 11-year-old girl, who joins a dance group named Cuties at school. However, the group's culture is quite different from the conservative one Amy had known all her life, and thus, the sudden exposure to revealing outfits and suggestive dance moves throws Amy into a culture clash she is unequipped to deal with. Moreover, thrust into an unfamiliar and frankly scary world, Amy is forced to tread an unexplored path as she gradually discovers her true self.
18. The Stronghold (2020) (BAC Nord)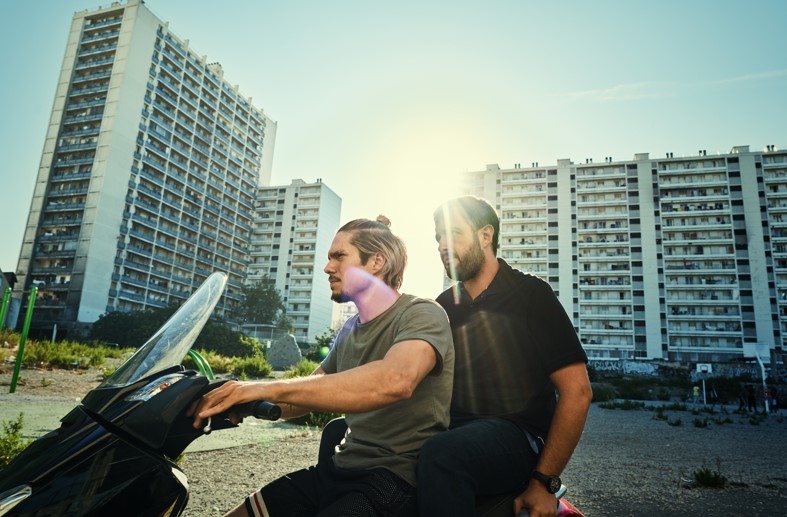 Set in 2012 Marseille, 'The Stronghold' revolves around three police officers: Grég Cerva (Gilles Lellouche), Antoine (François Civil), and Yass (Karim Leklou). Greg intends to catch the powerful drug kingpins of the city, all clustered in the northern neighborhoods, but he can't go in there with the might of the police force behind without proper justification. He gets just that when a group of abductors posts a video of assaulting someone. Greg teams up with Antoine and Yass to gather evidence against the kingpins and dismantle their drug distribution center. The problem arises when the police officers desperately need some vital information, but the prospective informant declares that he will share what he knows if the police bring him 5kg of hash. Initially reluctant, Greg and his colleagues soon realize that they have no other choice.
Read More: Best Zombie Movies on Netflix
17. Dear Mother (2020)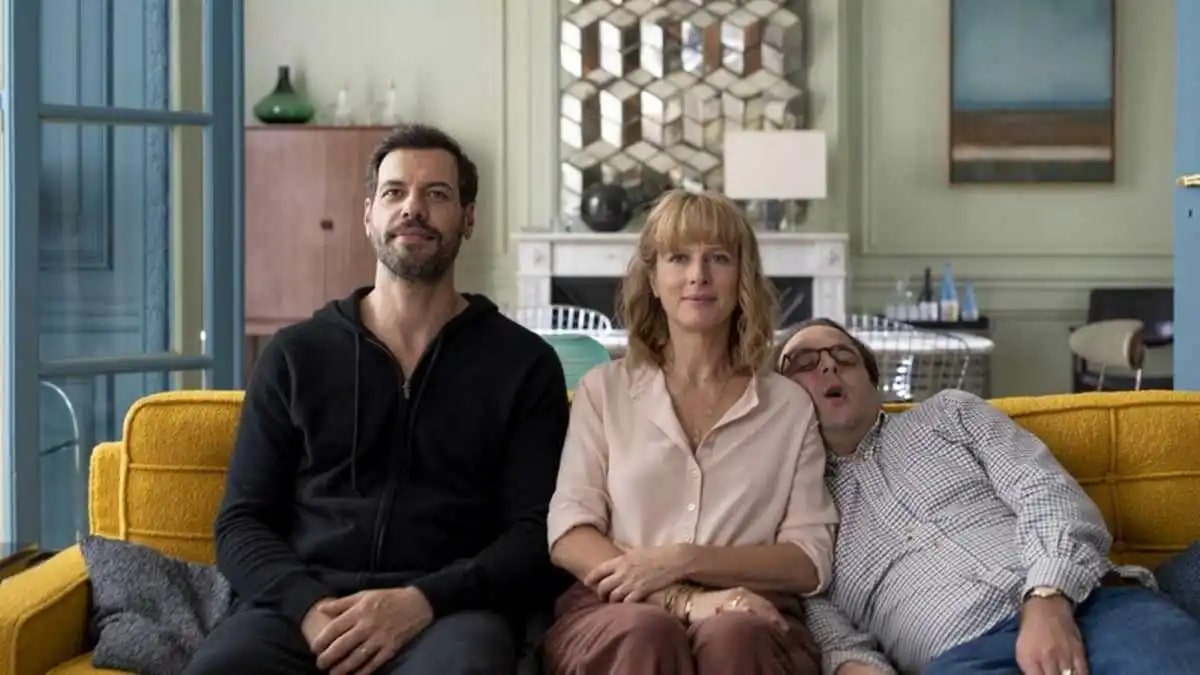 Directed by Laurent Lafitte, 'Dear Mother' is an unconventional film that deals with themes such as motherhood, unconditional love, and sacrifice. The main character of the story is Jean-Louis, a lawyer who doesn't find joy in most things in his life. His relationship with his wife Valérie is close to falling apart as they no longer have that many things in common between them. One day, Jean-Louis' heart suddenly stops beating, forcing him to consult his best friend Michel, the veterinarian, who confirms Jean-Louis' fears. This is when Valérie walks in on them, and after learning about what has happened to her husband, she takes him to her holistic coach, who declares if Jean Louis' wants to be cured, he must take a photo of the place he was born from —-his mother's vagina.
Read More: Best Alien Movies on Netflix
16. Madame Claude (2021)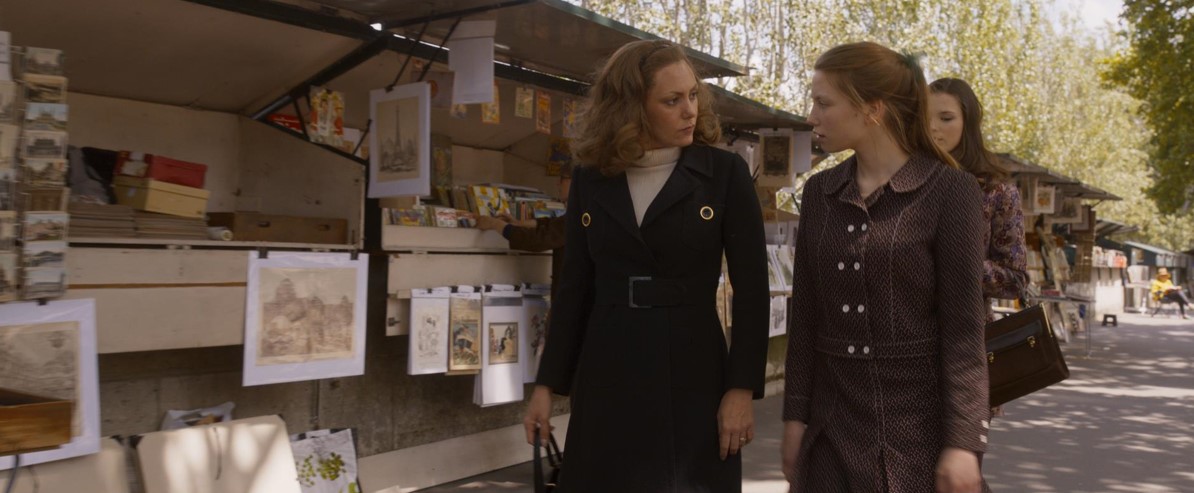 Based on the life of the historical namesake brothel keeper, 'Madame Claude' is set in Paris in the 1960s. Claude runs one of the most popular brothels in the city and her clientele includes some of the most powerful and influential men in the world. Interestingly, unlike the previous adaptations of the story, 'Madame Claude' doesn't necessarily spend much time exploring the inherently farcical elements in the story. Instead, it focuses on her constant inner conflict, and rapid rise in certain Parisian circles, making her considerably powerful and influential in her own right. The film also sheds light on Claude's relationship with Sidonie, a much younger woman who comes to Claude seeking to be part of her business, Claude's mother, and her daughter.
Read More: Best Romantic Movies on Netflix
15. Budapest (2018)

Filmmaker Xavier Gens' 'Budapest' follows best friends Vincent and Arnaud, who, years ago, graduated from business school with big dreams. Unfortunately, those dreams haven't yet come to fruition. They lead largely dissatisfied lives and are stuck in dead-end jobs. After hearing about the bustling nightlife of Budapest from a Hungarian stripper at a bachelor's party, the two friends come up with the idea of setting up a business that will facilitate bachelor's parties in Budapest. As Vincent and Arnaud manage to tap into a largely unexplored sector, their business quickly becomes successful. However, success and ambition come hand-in-hand with stress. The more successful their business Crazy Trips' becomes, the more their relationships with each other and their respective wives suffer.
Read More: Best Romantic Movies on Netflix
14. To Each, Her Own (2018)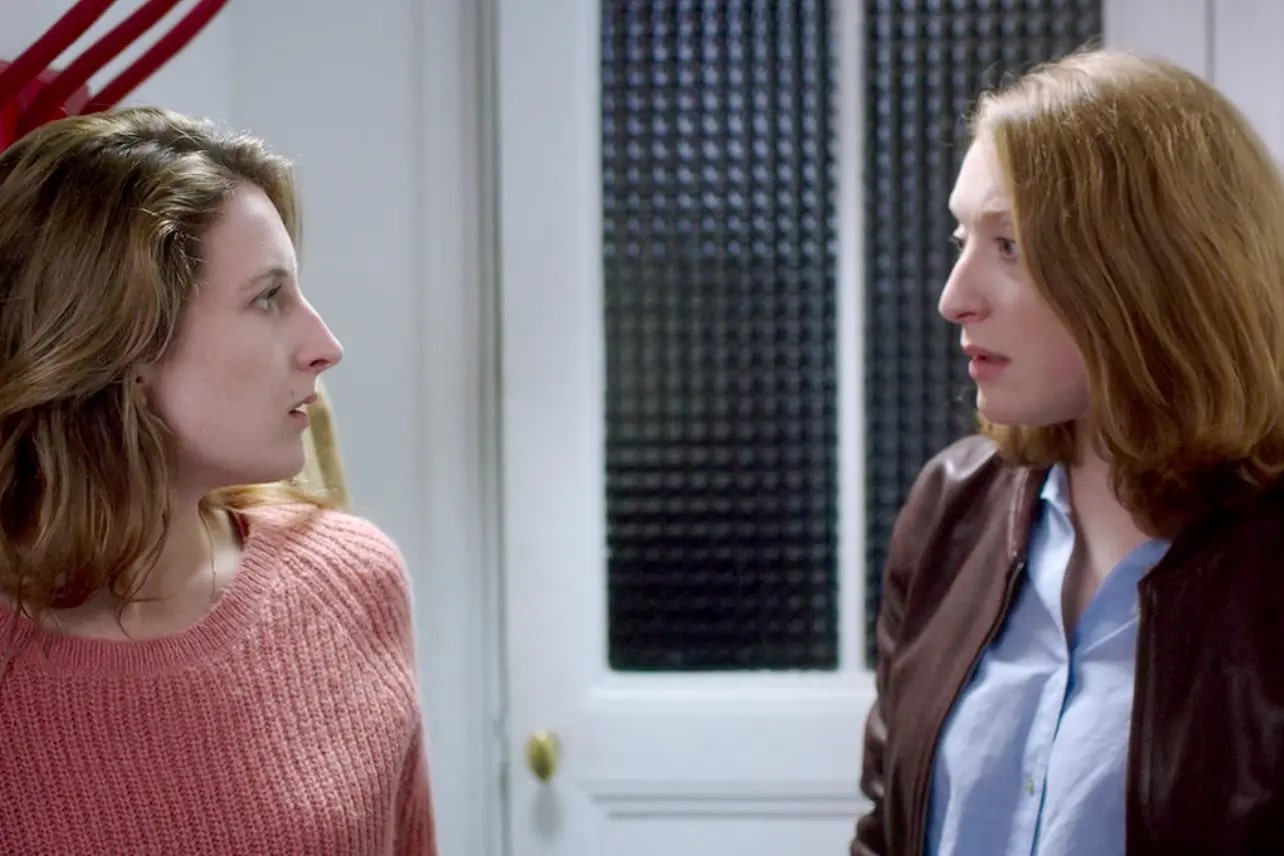 'To Each, Her Own' is a romantic comedy that explores themes such as sexuality, religion, family, and love. The plot follows Simone Benloulou, a bank employee living in Paris. Simone hails from an orthodox Jewish family, though she herself is non-practicing. Simone is a lesbian but hasn't yet said anything about it to her parents, who already had the shock of their lives after learning that their son and Simone's younger brother is gay. Her life suddenly becomes complicated after she meets a handsome Senegalese chef. Meanwhile, her older brother develops a dating site for Jewish people and creates a profile for his sister on it. When the site matches her with someone, Simone has no intention to go out on a date with this person, so she sends one of her colleagues, who pretends that she is Simone and ends up falling for the man.
Read More: Best War Movies on Netflix
13. Rogue City (2020)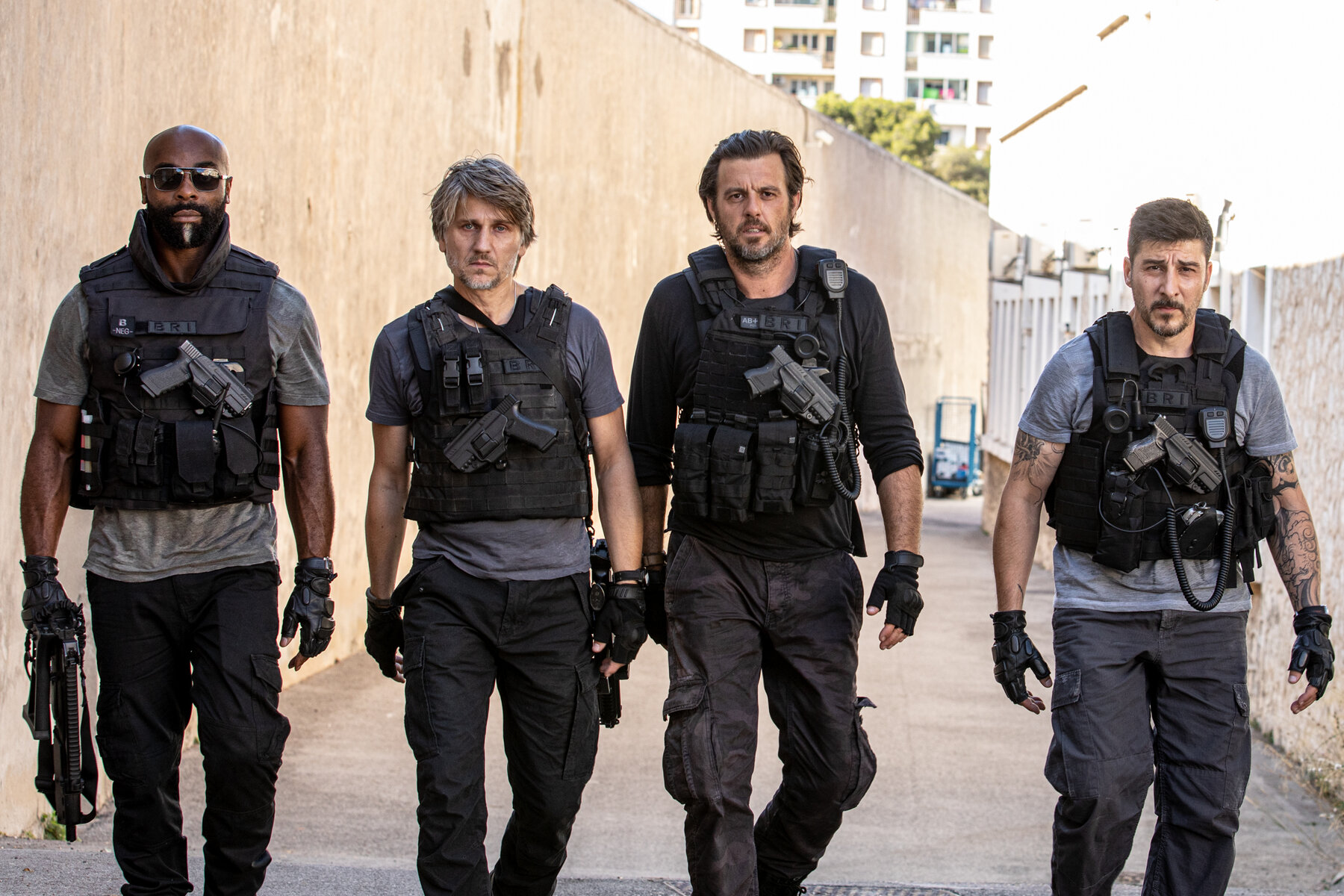 Set in Marseilles, 'Rogue City' primarily follows four members of the Anti-Gang Unit in this bleak police action drama. One of its members, Willy Kapellian, struggles to deal with a marriage that is falling apart and finds solace in alcohol. After he is involved in a shooting incident while drunk, his captain Richard Vronski tries to protect him but ends up getting suspended himself. The unit decides to use the guns confiscated from the criminals in an ambush that hasn't been authorized by their superiors and ends up causing the death of an undercover narcotics officer. As a film, 'Rogue City' is considerably nihilistic, candidly depicting the violence and drug problems often rampant in cities.
Read More: Best War Movies on Netflix
12. How I Became a Super Hero (2020)
'How I Became a Super Hero' is, at its surface, an action-filled superhero flick. However, the narrative is shaped to reflect the real world and shows how authoritarian figures can ruin lives just because of greed. Set in an alternate reality, the movie portrays how men with superpowers live among regular people in Parisian society. They rarely pose a threat and are often responsible for maintaining safety in the face of grave danger. However, with time, someone realizes that they can extract the essence that makes a superhero, bottle it and sell it for massive profits. As the discovery leads to ultimate chaos, with superheroes getting hunted for their essence, a lone detective has the key to solving the mystery.
11. Spoiled Brats (2021)
'Spoiled Brats' follows a wealthy father who has grown tired of the antics of his three spoiled adult children. Stella is a shopaholic and intends to marry a con artist. Philippe considers himself an entrepreneur and often comes to his father with business ideas, not realizing how absurd they are. Alexandre is lazy and uninspired about almost every aspect of his life, save for the women he sleeps with. After the actions of his wayward children give him a heart attack, the father, Francis, decides enough is enough. He pretends that he has lost all his fortune because of a scheming partner and forces his children to fend for themselves, hoping that the tough treatment will teach them a lesson or two about the world.
Read More: Movies That Will You Cry on Netflix
10. Nothing to Hide (2018) [Le jeu]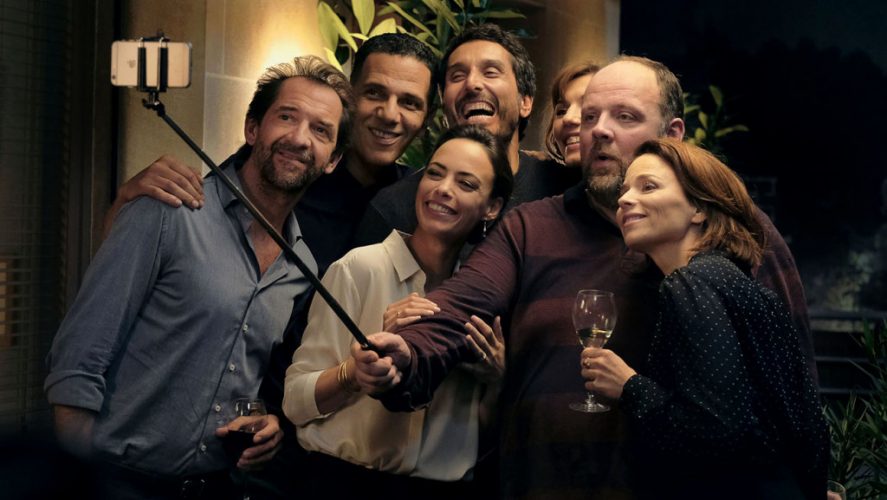 A nightmare scarier than the 'Nightmare on the Elm Street', 'Nothing to Hide' is the sum of all fears as far as the social gatherings are concerned. The movie begins with three couples – Marie and Vincent (both doctors), Charlotte and Marco, Thomas and Lea, and a lonely guy named Ben. While on a dinner, the seven decide to make their cellphone conversations, SMSes, and pictures public – something that starts as a game but doesn't go very well as planned. With married men and women receiving sexts, dirty pictures, voicemails from mistresses, etc., this game turns into something that shouldn't have begun in the first place. Apparently, everyone has something to hide.
Read More: Worst Movies on Netflix
9. The Climb (2017) [L'Ascension]
An uplifting tale with its own warmth and cherishing moments, 'The Climb' is the story of Sam, an unemployed lad who is all in love for Nadia, but, in order to prove his undying affection for her, he promises to climb Mt. Everest, without any mountaineering experience whatsoever. He marches off to Nepal with a book and a Nutella jar and is shocked to experience incline at first instance, much before getting closer to the mountains. All he does is befriending people, smile, and keeps going!
Read More: Sexiest Movies on Netflix
8. Friendzone (2021)
Showcasing the journey from being a best friend to a boyfriend, 'Friendzone' revolves around Thibault, a romantic hopeful. Although he has harbored feelings for Rose for quite a long time, she has always considered him her best friend. However, in a sudden change of fate, Rose begins realizing Thibault's feelings, and as sparks fly, the latter grabs the opportunity with both hands. A heart-warming and feel-good romantic comedy, 'Friendzone' will surely brighten up any gloomy day.
7. Divines (2016)
Nominated for a Golden Globe, "Divines" follows a teen from a dysfunctional family from Paris that comes across a young dancer who turns her life upside down. Although the plot seems simple, it is extremely more complex. Scene after scene, the characters, the settings, the relationships, every element comes with incredible strength. From a classroom argument to a daughter-mother discussion, almost every scene is heart-breaking. "Divines" is a film about survival in a mad world in which the characters feel incredibly real. Actresses Oulaya Amamra and Déborah Lukumuena are incredible and I'm sure we will hear more about them in the future.
Read More: Best Teen Movies on Netflix
6. I Lost My Body (2019)
This is the first animated film ever to win the Critic's Week Grand Prize at Cannes in 2019 and was also nominated for the Best Animated Feature at the Academy Awards, losing to Toy Story 4. This unusual adult animated film is macabre storytelling at its best as a severed hand escapes from a lab in Paris to reunite with the body. The story of Noufel and his hand is told through flashbacks. Having received rave reviews, the film is considered to have one of the most creative and original storylines. Based on the book, 'Happy Hand' by Guillaume Laurant, the screenplay is co-written with the director Jeremy Clapin. This phenomenal film is a must-watch.
Read More: Best Original Shows on Netflix
5. I am Not an Easy Man (2018)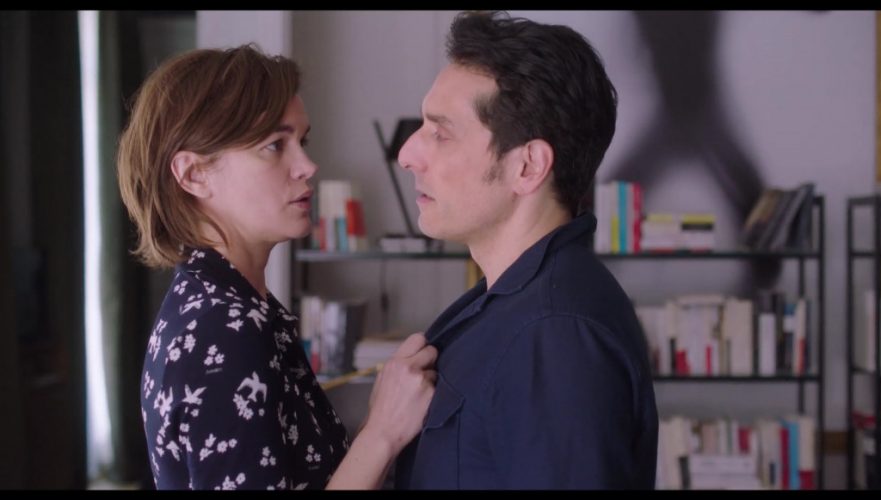 An eye-opening sex comedy, 'I am Not an Easy Man' marks a very important milestone in French cinema, especially when there's a lot of discussion around Feminism versus the prevailing male chauvinism. The movie begins with Damien, who is a male chauvinist but doesn't stop when it comes to flirting with women and expressing his so-called "dominance" in front of them, after decades of patriarchy. He bumps his head on a pole and passes out. When he wakes up the next morning, he seemingly has entered a parallel dimension where females have an upper hand. He finds feminine clothes in his closet, has to shave his body parts, be in a submissive position during sex, with women kissing him goodbye while leaving for work, males doing household chores, etc. 'I am Not an Easy Man' changes the perspective of men and how it feels being on the "receiving" end. A must watch!
Read More: Best Original Shows on Netflix
4. Earth and Blood (2020)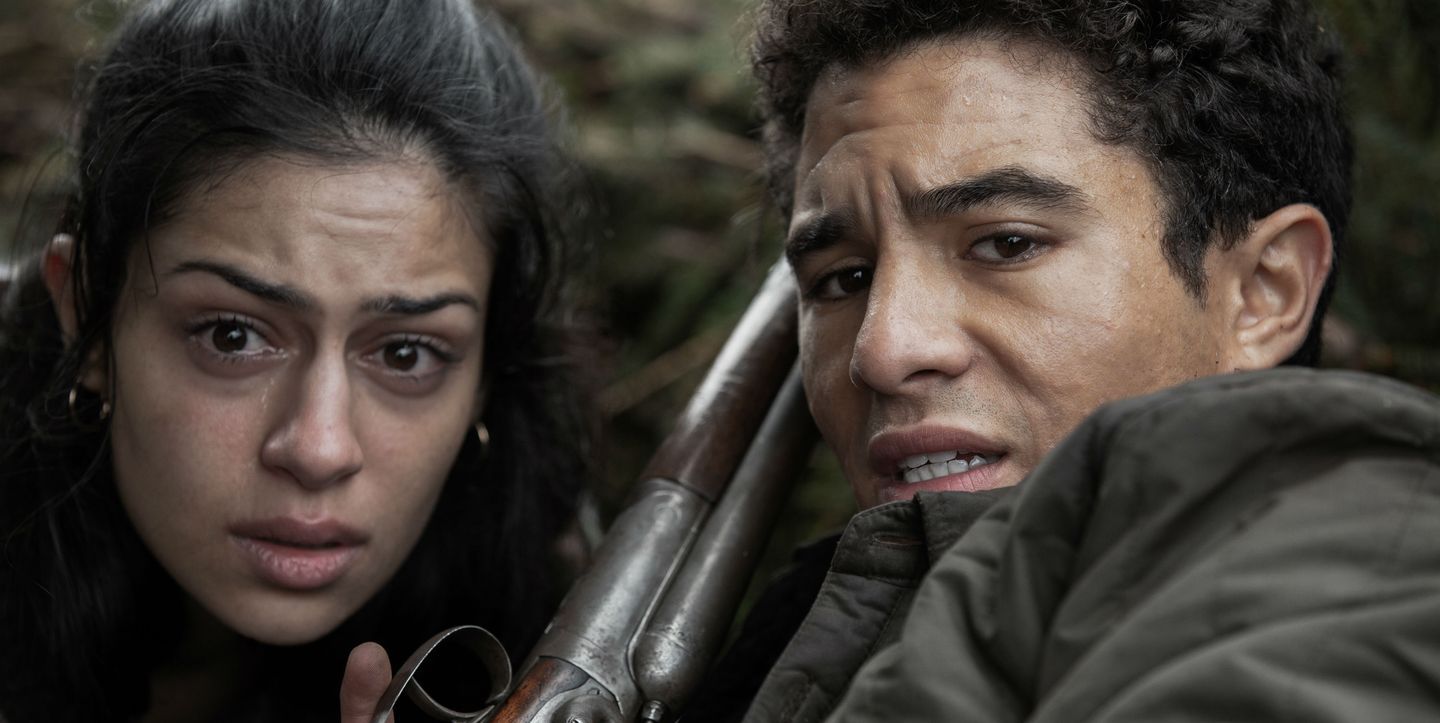 This heavily armed action thriller from France is originally titled 'La Terre et le Sang.' Directed by Julien Leclercq, the film is heavy on artillery and paramilitary display. Said (Sami Bouajila) reluctantly gives a job to Yanis (Samy Seghir), a troubled guy on parole for a minor offense. Yanis hides cocaine in Said's sawmill, which his half-brother had stolen from a gang of dangerous drug dealers. Unaware of this, Said fights against all odds to protect his daughter Sarah (Sofia Lessafre) as they are under attack by the gang who want their merchandise back. What ensues is an adrenaline-pumped chase for protection against the drug lord Adama (Eriq Ebouaney).
Read More: Best French Movies of All Time
3. The Most Assassinated Woman in the World (2018)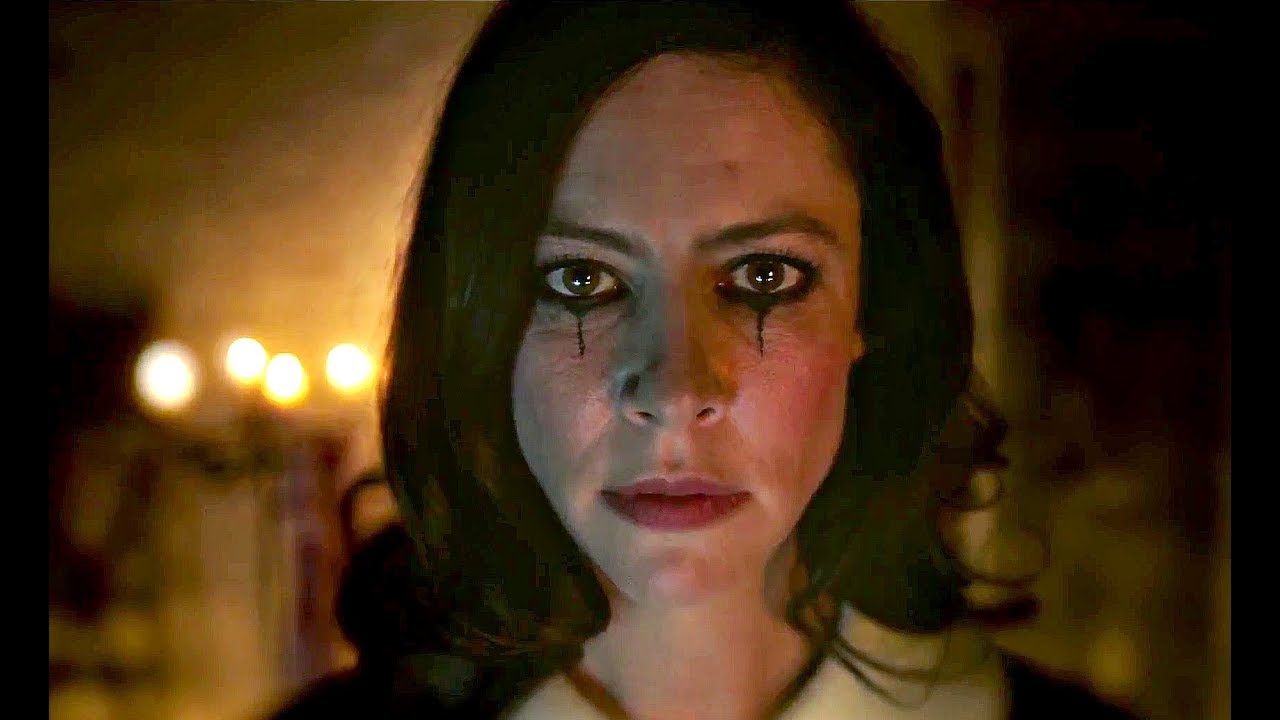 Loosely inspired by the life and works of the theatre actress Paula Maxa, this mystery thriller keeps you on the edge of your seat. Paula is the leading lady at Grand Guignol Theatre in Paris, who is famous for getting murdered in the most violent ways on stage. Things get complicated as there is a killer on the loose in the city. People's lust for gore, blood, and violent crimes drives the theatre's fame as well as Paula's. However, it is not easy for Paula, who constantly receives death threats from a secret admirer and she battles her own tragic past. Jean (Niels Schneider) is a journalist and Paula's love interest who is determined to find out more about this admirer of Paula's and simultaneously has been assigned the case of the violent murderer in the city.
Read More: Best Movies on Netflix India
2. Sentinelle (2021)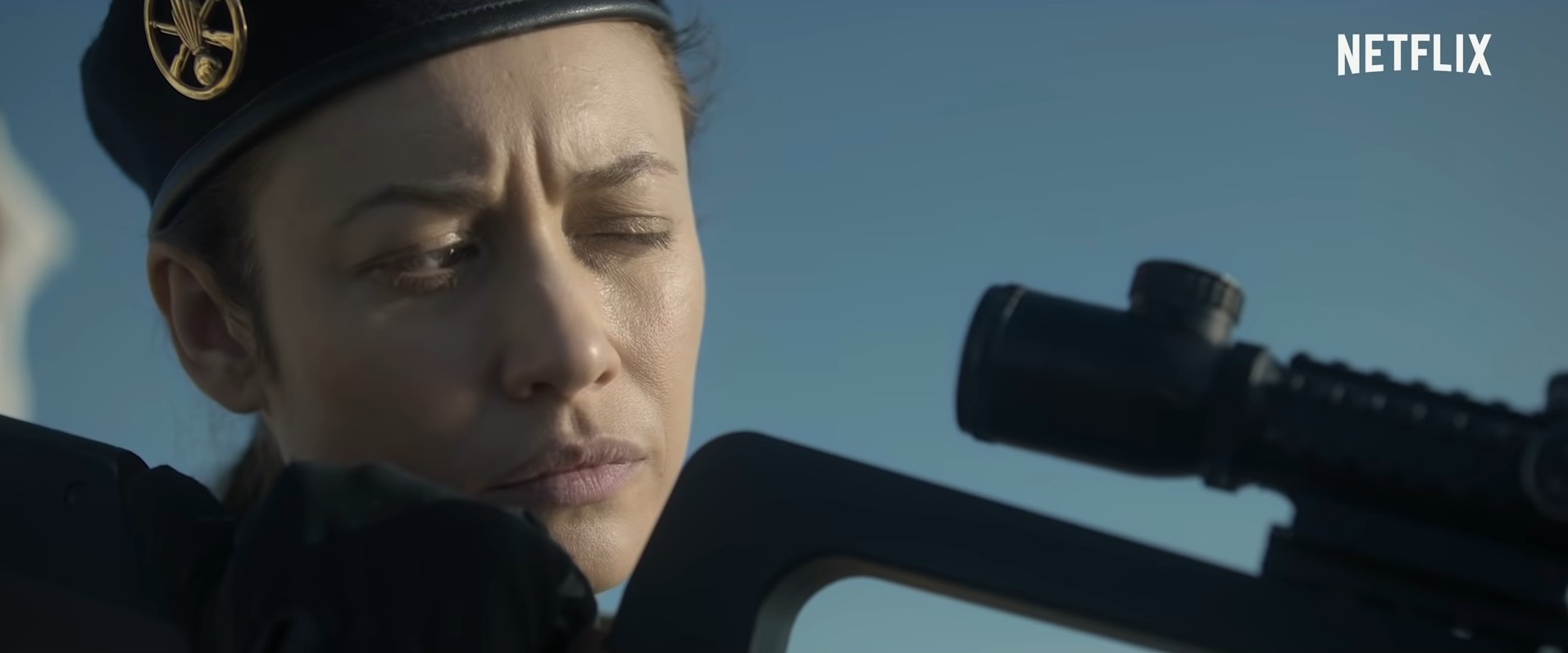 'Sentinelle' follows Klara, a highly trained French soldier who is sent home from Syria after a traumatic experience. Even back home, the incident keeps haunting her, and the frequent PTSD episode takes a toll on her health. However, when Klara's sister is found raped and almost murdered after a night of partying at a nightclub, the soldier jumps to the task and applies the years of training to launch a deadly vendetta against the perpetrator.
1. Lost Bullet (2020)
This fast-paced action thriller is written and directed by Guillaume Pierret with Alban Lenoir playing the lead character Lino. Lino is a car mechanic with a history of crime, but he is in the spotlight again as his police friend and mentor, Officer Charas (Ramzy Bedia), is shot dead by another set of cops. To prove his innocence, he must find the lost bullet. For those who enjoy realistic action, they will really enjoy the impact scenes as cars collide and topple over on the screen. Viewers especially enjoyed watching Nicolas Duvauchelle as Areski. One can't help but compare this film to some of Jason Statham's movies.
Read More: Worst Movies on Netflix