The film was born in France in the hands of the Lumière brothers, and the revolutionary Georges Méliès. Arguably, France makes the best movies outside of the US. Right since the birth of the French New wave, France never has had any shortage of filmmaking talent or good movies. French cinema is known for its realism and bold subjects. And if you are in the mood of exploring French cinema, head to Netflix US which seems to have an amazing catalog of French movies. Whether you are looking to laugh or cry, this is our list of really good French movies on Netflix US.
Notwithstanding the fact that nowadays, there's been a lot of competition as far as cinema is concerned, with many filmmakers trying to excel at every department of filmmaking, French cinema has been evolved ever since the advent of cinema. Not only from France, there have been many renowned directors and filmmakers who have been involved with French-language cinema but belonging to nations such as Poland, Austria, Russia, Argentina, Georgia to name a few. Names like Gasper Noé, Roman Polanski, Michael Haneke, Otar Iosseliani, et al have been known to blend the rich French culture and topics with their own cinema, which is not only beautiful but also very profound when you watch it.
Arguably, France is the most successful film industry in Europe – both commercially and critically, and we have seen an increase in the number of good French movies releasing every year. Owing to its rich cultural history, the impact of wars, the participation in world politics, the cuisines and the fashion capital that it is known as, France and French movies have found their fans across all corners of the world, thus making the nation one of the largest exporter of international movies. Not only filmmakers, French cinema and film industry has also given us some of the finest actors and actresses that we can think of today. Brigitte Bardot, Marion Cotillard, Léa Seydoux, Alain Delon, Vincent Cassel, Audrey Tatou, Isabelle Huppert, etc. are some of the prominent international names of actors and actresses who hail from France or are fluent in their French.
French cinema has also covered a wide variety of genres – from comedy to horror to steamy romance to adventure, drama, and fantasy movies, they have been there and done that. Based on what we could find on Netflix US, here's a list of best French-language movies that you can watch on the streaming media service. The list includes funny French movies, scary French movies, French lesbian movies, and French romantic movies.
Read More: Best Romantic Movies on Netflix
20. We Are Family (2016) [C'est quoi cette famille ?!]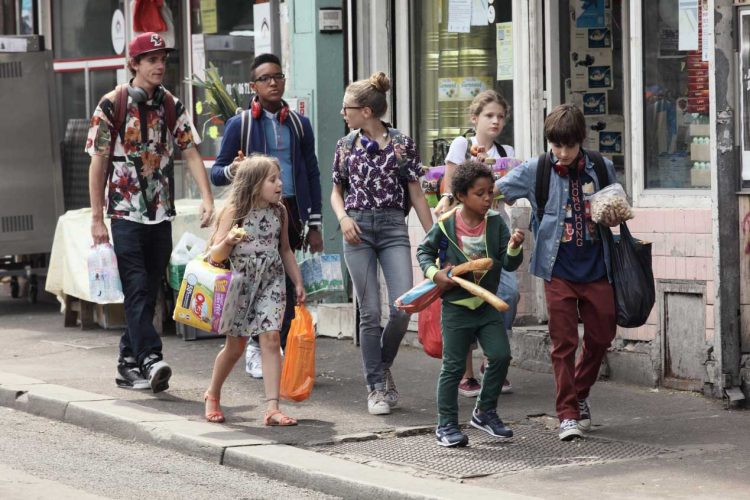 One of the funniest French comedies out there, 'C'est quoi cette famille ?!' revolves around a kid named Bastien and his six other half-siblings. Turns out, both of Bastien's parents have married, separated, and remarried, again and again, resulting in many half-brothers and half-sisters with whom he shares a house. After having enough of the short-lived living arrangements along with parents changing every now and then, so are his siblings, all the kids take a stand and decide not to move places anymore. Instead, they want their respective parents to come and stay along with them on a rotational basis. Hilarious to the core and comprising of rib-tickling fun, 'C'est quoi cette famille ?!' is a genuine take on the prevailing urbane culture kids nowadays are getting used to.
Read More: Funniest Movies on Netflix
19. Cuties (2020)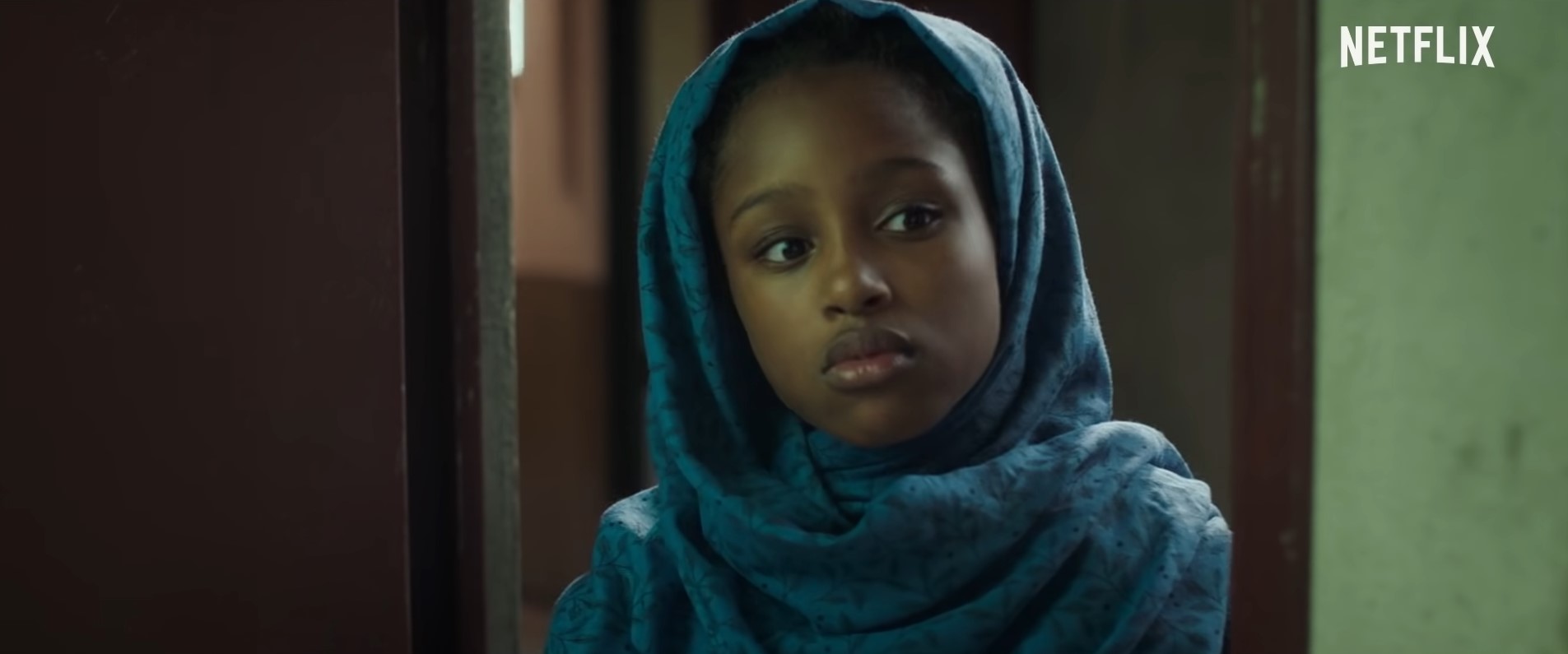 'Cuties' is a controversial movie that revolves around Amy, an 11-year-old girl, who joins a dance group named Cuties at school. However, the group's culture is quite different from the conservative one Amy had known all her life, and thus, the sudden exposure to revealing outfits and suggestive dance moves throws Amy into a culture clash she is unequipped to deal with. Moreover, thrust into an unfamiliar and frankly scary world, Amy is forced to tread an unexplored path as she gradually discovers her true self.
18. He Even Has Your Eyes (2016)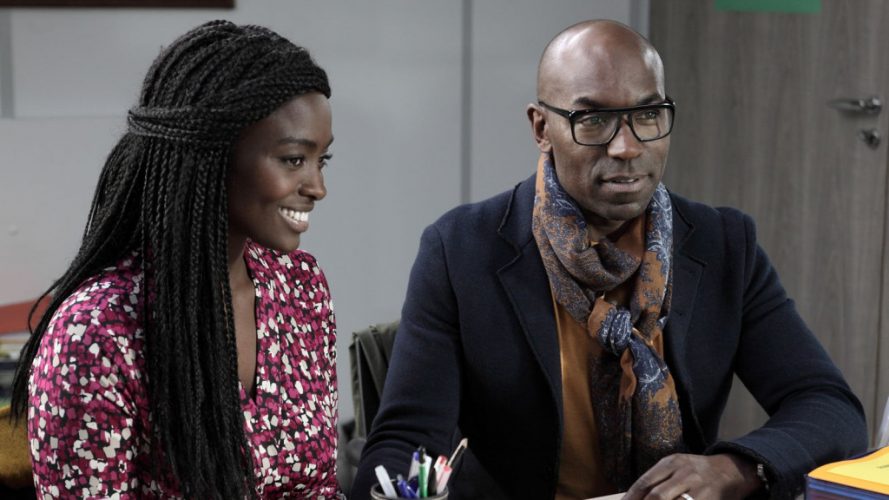 An Afro-American couple Paul and Sali, who's unable to have a kid on their own, have been applying to adopt a child. One fine day, Sali gets a call stating the approval of their adoption. The 6-month boy, who is about to be adopted is named Benjamin and has adorable blue eyes. But there's only one problem – the boy is white. And the couple isn't. There begins a struggle between Paul and Sali's desires vs. their relatives' and parents' who don't want a child of different ethnicity or color. 'He Even Has Your Eyes' is a lighthearted comedy, with power-packed performances, a good script that promises an enjoyable experience.
Read More: Best Zombie Movies on Netflix
17. In the Shadow of Iris (2016)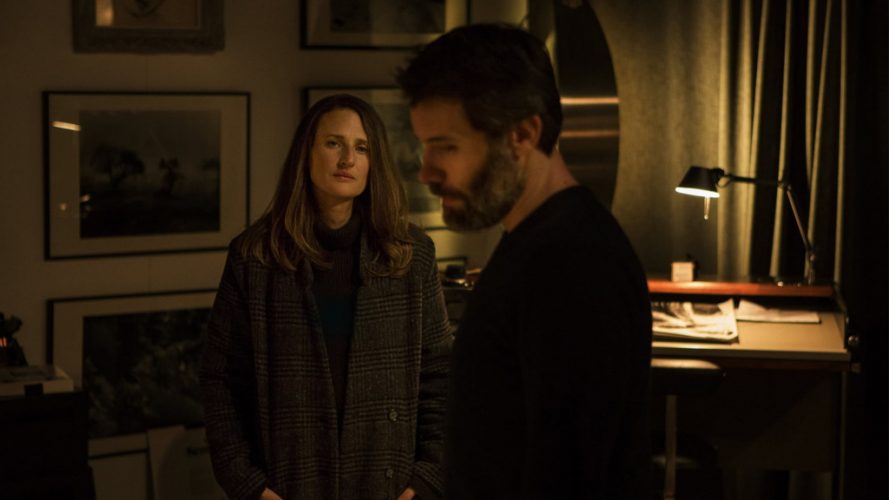 The movie begins with Antoine and Iris who are dining at a restaurant. While Antoine pays the bill, Iris vanishes and is apparently kidnapped. Shortly, he receives a call from the kidnappers who demand a ransom to release her. The police begin their investigation. Meanwhile, turns out, Iris had faked her own kidnapping because Antoine had been cheating on her with a lady named Claudia amidst their own lackluster sex life and Antoine's likeness for BDSM. 'In the Shadow of Iris' is the story of a lost woman named Iris who perils in spite of being morally upright the whole time.
Read More: Best Alien Movies on Netflix
16. Wedding Unplanned (2017)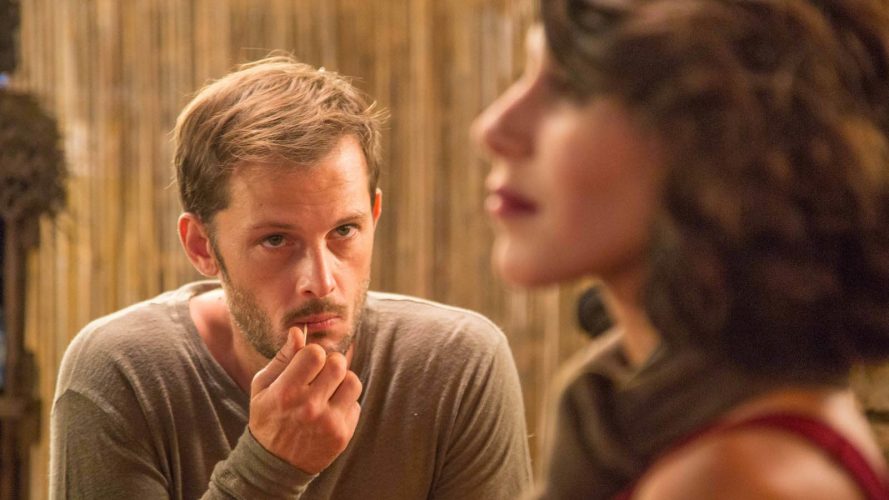 A wedding that gets planned in a rather unexpecting way, 'Wedding Unplanned' begins with Mathias and Alexia, a couple who have been dating each other for some time. Mathias then starts cheating on Alexa with Juliette, a wedding planner. One fine day, Alexia finds Juliette's visiting card in Mathias' pocket and the viewers are tricked into believing that Alexia has suspicions about Mathias' loyalty. Instead, Alexia thinks because Juliette is a wedding planner, Mathias has been visiting her for Alexia and Mathias' wedding. And Alexia says yes to their wedding, unbeknownst that Mathias has now fallen for Juliette. Confusing, yet a hilarious take on relationships, 'Wedding Unplanned' is an enjoyable watch.
Read More: Best Romantic Movies on Netflix
15. Un + Une (2015)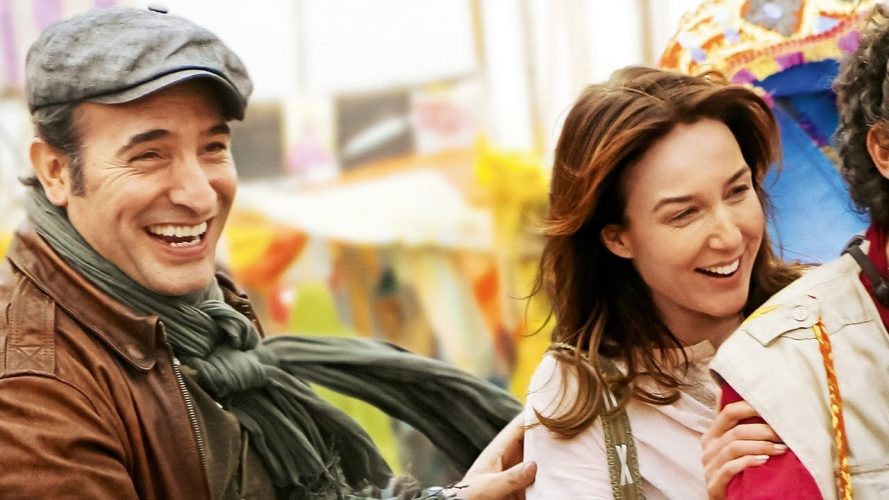 Antoine is a music composer, who mostly works in the line of composing music for films. He gets to go to India on a journey of self-discovery and to compose music for the Indian rendition of 'Romeo and Juliet'. Back home, though he has a girlfriend, he's more of a "casual" relationships guy and upon his visit to India, during a gala, he falls for the wife of France's Ambassador to India, Anna. We get to see a lot of colorful Indian landscape, notably the streets, people, cars, vehicles, trains, journeys, and food and it is Antoine and Anna's journey which brings them closer. Or does it? Well, there's only one way to find out.
Read More: Best Romantic Movies on Netflix
14. Ares (2016) [Arès]
One of the rare French movies with a futuristic setup, for French cinema, is not renowned for science fiction movies, 'Ares' is set in the dystopian future in the 2030s, with France's economy is a sorry state of affairs. In a blade runner kind of a setup, where polluted air, clumsy streets, digital signboards are a common sight, the population is mostly unemployed, the government is a lot more corrupt and the police is controlled by corporates. The basic premise of the movie is that the unemployed humans, mainly the sportspersons, are being used as guinea pigs by big pharma companies to test their products. The movie surrounds the narrative of Ares, a boxer who is ranked among the top, agrees to test a drug upon him to get the money in order to bail her sister out from prison. 'Ares', apart from the futuristic narrative, doesn't seem to hold enough water.
Read More: Best War Movies on Netflix
13. Much Loved (2015)
A bilingual movie made both in Arabic and French, 'Much Loved' is one of the firsts in addressing the perils of prostitution prevailing in Morocco and is the narrative of Noha (Loubna Abidar), who is the apparent queen among her circle of other sex workers, with her buddies Soukiana and Randa. While Noah has been in the business for some time, Soukiana is a shy girl who is still getting her way through the flesh trade and Randa is the newest entrant and is a homosexual. Hilma, another hooker joins the group, and the group of four set off really well, partying and having fun together when not at work. Noha's family is a hypocrite, for they condemn her work still take money from her. 'Much Loved' is a tale of lust over love, and money over compassion, which has been showcased in the most brutal yet realistic way.
Read More: Best War Movies on Netflix
12. How I Became a Super Hero (2020)
'How I Became a Super Hero' is, at its surface, an action-filled superhero flick. However, the narrative is shaped to reflect the real world and shows how authoritarian figures can ruin lives just because of greed. Set in an alternate reality, the movie portrays how men with superpowers live among regular people in Parisian society. They rarely pose a threat and are often responsible for maintaining safety in the face of grave danger. However, with time, someone realizes that they can extract the essence that makes a superhero, bottle it and sell it for massive profits. As the discovery leads to ultimate chaos, with superheroes getting hunted for their essence, a lone detective has the key to solving the mystery.
11. Mercenary (2016) [Mercenaire]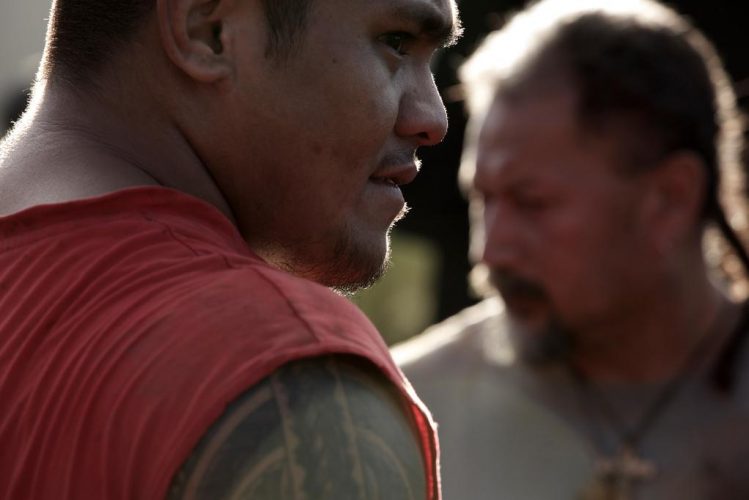 'Mercenary' is the narrative of Soane, a 19-year-old man who has a stocky build, which is ideal for a prop forward Rugby position. Soane is picked up from a Polynesian town and is asked to come and join a mainland French rugby team, which he reluctantly accepts. Leone, his father, objects to this decision and then deems his son has died before chasing him out. Soane, upon arriving in France and being declared unfit for some reason, resorts to doping, works as a bouncer, and fools around. Soane's embracing of his new identity amid all the chaos forms the crux of the film.
Read More: Movies That Will You Cry on Netflix
10. Nothing to Hide (2018) [Le jeu]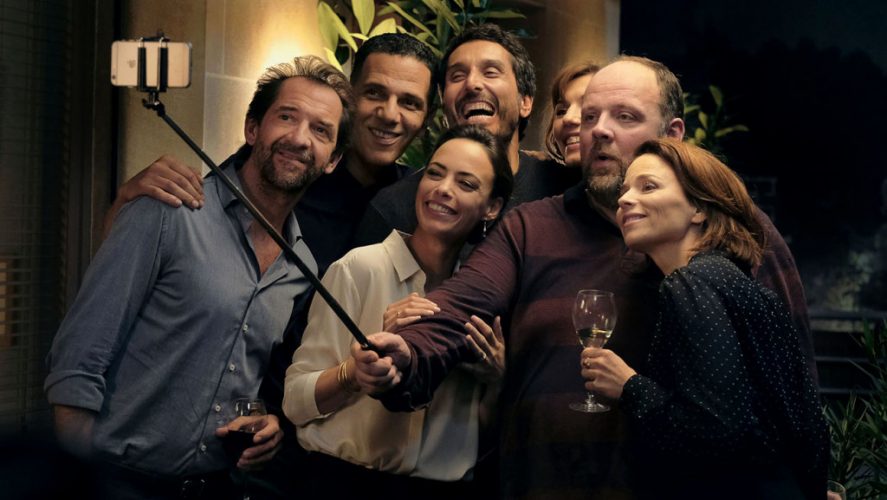 A nightmare scarier than the 'Nightmare on the Elm Street', 'Nothing to Hide' is the sum of all fears as far as the social gatherings are concerned. The movie begins with three couples – Marie and Vincent (both doctors), Charlotte and Marco, Thomas and Lea, and a lonely guy named Ben. While on a dinner, the seven decide to make their cellphone conversations, SMSes, and pictures public – something that starts as a game but doesn't go very well as planned. With married men and women receiving sexts, dirty pictures, voicemails from mistresses, etc., this game turns into something that shouldn't have begun in the first place. Apparently, everyone has something to hide.
Read More: Worst Movies on Netflix
9. The Climb (2017) [L'Ascension]
An uplifting tale with its own warmth and cherishing moments, 'The Climb' is the story of Sam, an unemployed lad who is all in love for Nadia, but, in order to prove his undying affection for her, he promises to climb Mt. Everest, without any mountaineering experience whatsoever. He marches off to Nepal with a book and a Nutella jar and is shocked to experience incline at first instance, much before getting closer to the mountains. All he does is befriending people, smile, and keeps going!
Read More: Sexiest Movies on Netflix
8. Friendzone (2021)
Showcasing the journey from being a best friend to a boyfriend, 'Friendzone' revolves around Thibault, a romantic hopeful. Although he has harbored feelings for Rose for quite a long time, she has always considered him her best friend. However, in a sudden change of fate, Rose begins realizing Thibault's feelings, and as sparks fly, the latter grabs the opportunity with both hands. A heart-warming and feel-good romantic comedy, 'Friendzone' will surely brighten up any gloomy day.
7. Divines (2016)
Nominated for a Golden Globe, "Divines" follows a teen from a dysfunctional family from Paris that comes across a young dancer who turns her life upside down. Although the plot seems simple, it is extremely more complex. Scene after scene, the characters, the settings, the relationships, every element comes with incredible strength. From a classroom argument to a daughter-mother discussion, almost every scene is heart-breaking. "Divines" is a film about survival in a mad world in which the characters feel incredibly real. Actresses Oulaya Amamra and Déborah Lukumuena are incredible and I'm sure we will hear more about them in the future.
Read More: Best Teen Movies on Netflix
6. I Lost My Body (2019)
This is the first animated film ever to win the Critic's Week Grand Prize at Cannes in 2019 and was also nominated for the Best Animated Feature at the Academy Awards, losing to Toy Story 4. This unusual adult animated film is macabre storytelling at its best as a severed hand escapes from a lab in Paris to reunite with the body. The story of Noufel and his hand is told through flashbacks. Having received rave reviews, the film is considered to have one of the most creative and original storylines. Based on the book, 'Happy Hand' by Guillaume Laurant, the screenplay is co-written with the director Jeremy Clapin. This phenomenal film is a must-watch.
Read More: Best Original Shows on Netflix
5. I am Not an Easy Man (2018)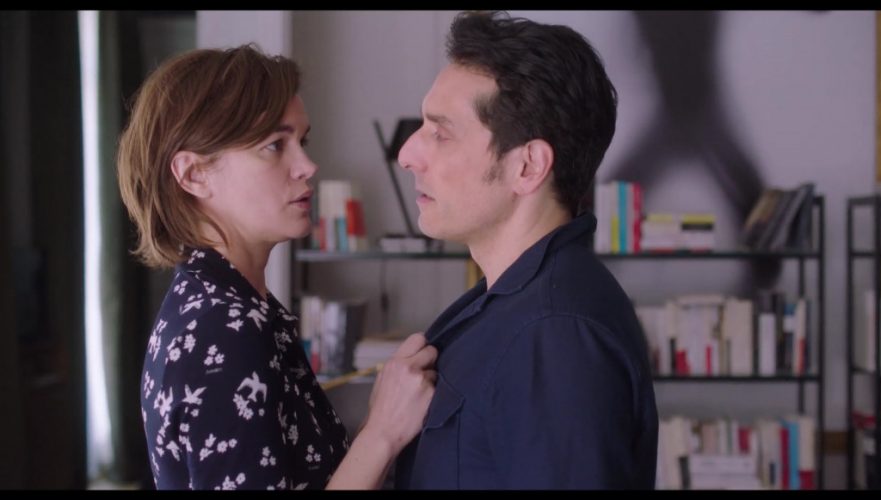 An eye-opening sex comedy, 'I am Not an Easy Man' marks a very important milestone in French cinema, especially when there's a lot of discussion around Feminism versus the prevailing male chauvinism. The movie begins with Damien, who is a male chauvinist but doesn't stop when it comes to flirting with women and expressing his so-called "dominance" in front of them, after decades of patriarchy. He bumps his head on a pole and passes out. When he wakes up the next morning, he seemingly has entered a parallel dimension where females have an upper hand. He finds feminine clothes in his closet, has to shave his body parts, be in a submissive position during sex, with women kissing him goodbye while leaving for work, males doing household chores, etc. 'I am Not an Easy Man' changes the perspective of men and how it feels being on the "receiving" end. A must watch!
Read More: Best Original Shows on Netflix
4. Earth and Blood (2020)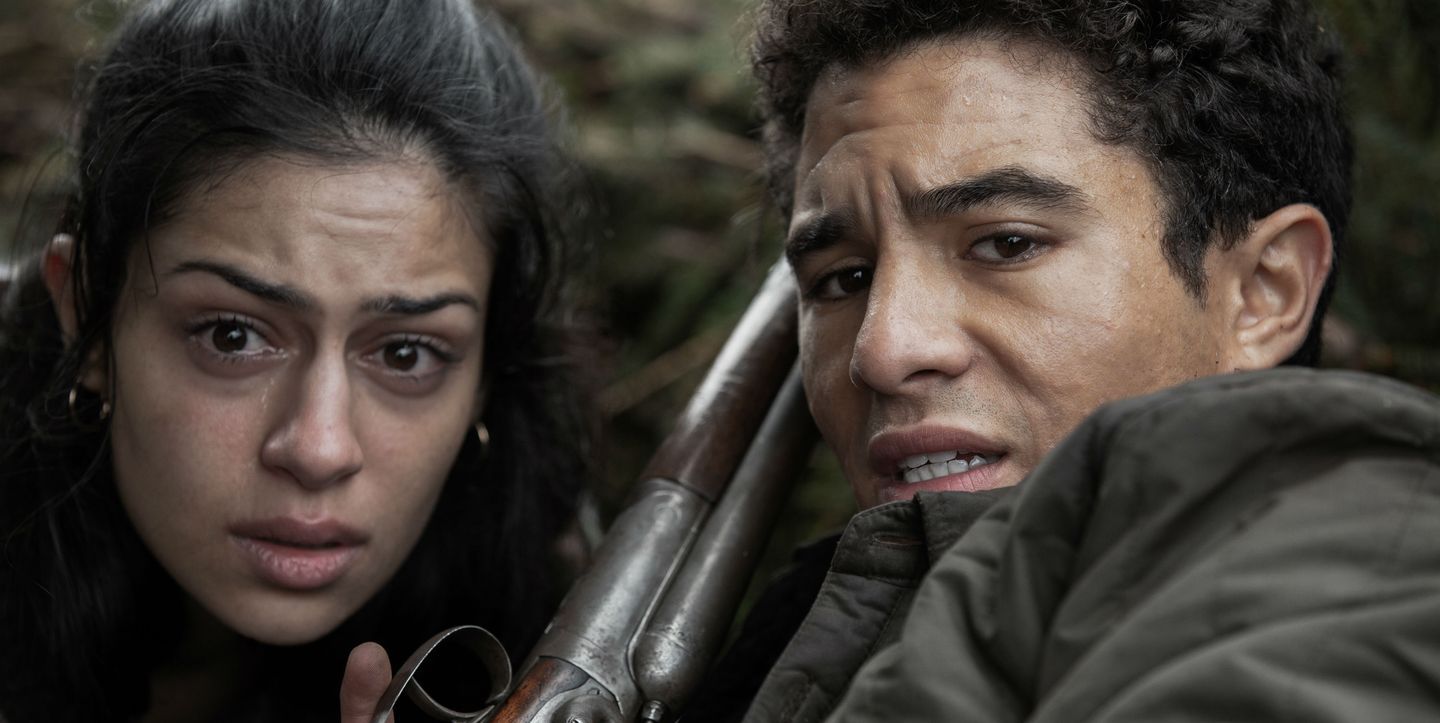 This heavily armed action thriller from France is originally titled 'La Terre et le Sang.' Directed by Julien Leclercq, the film is heavy on artillery and paramilitary display. Said (Sami Bouajila) reluctantly gives a job to Yanis (Samy Seghir), a troubled guy on parole for a minor offense. Yanis hides cocaine in Said's sawmill, which his half-brother had stolen from a gang of dangerous drug dealers. Unaware of this, Said fights against all odds to protect his daughter Sarah (Sofia Lessafre) as they are under attack by the gang who want their merchandise back. What ensues is an adrenaline-pumped chase for protection against the drug lord Adama (Eriq Ebouaney).
Read More: Best French Movies of All Time
3. The Most Assassinated Woman in the World (2018)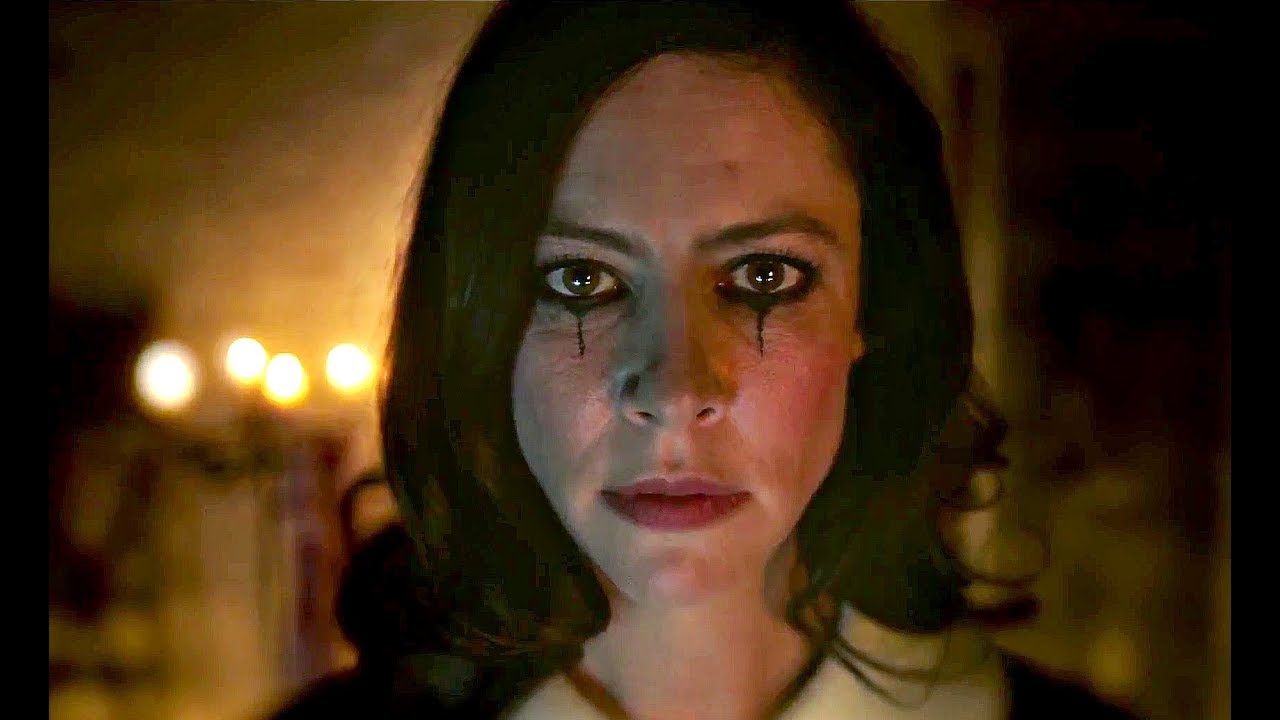 Loosely inspired by the life and works of the theatre actress Paula Maxa, this mystery thriller keeps you on the edge of your seat. Paula is the leading lady at Grand Guignol Theatre in Paris, who is famous for getting murdered in the most violent ways on stage. Things get complicated as there is a killer on the loose in the city. People's lust for gore, blood, and violent crimes drives the theatre's fame as well as Paula's. However, it is not easy for Paula, who constantly receives death threats from a secret admirer and she battles her own tragic past. Jean (Niels Schneider) is a journalist and Paula's love interest who is determined to find out more about this admirer of Paula's and simultaneously has been assigned the case of the violent murderer in the city.
Read More: Best Movies on Netflix India
2. Sentinelle (2021)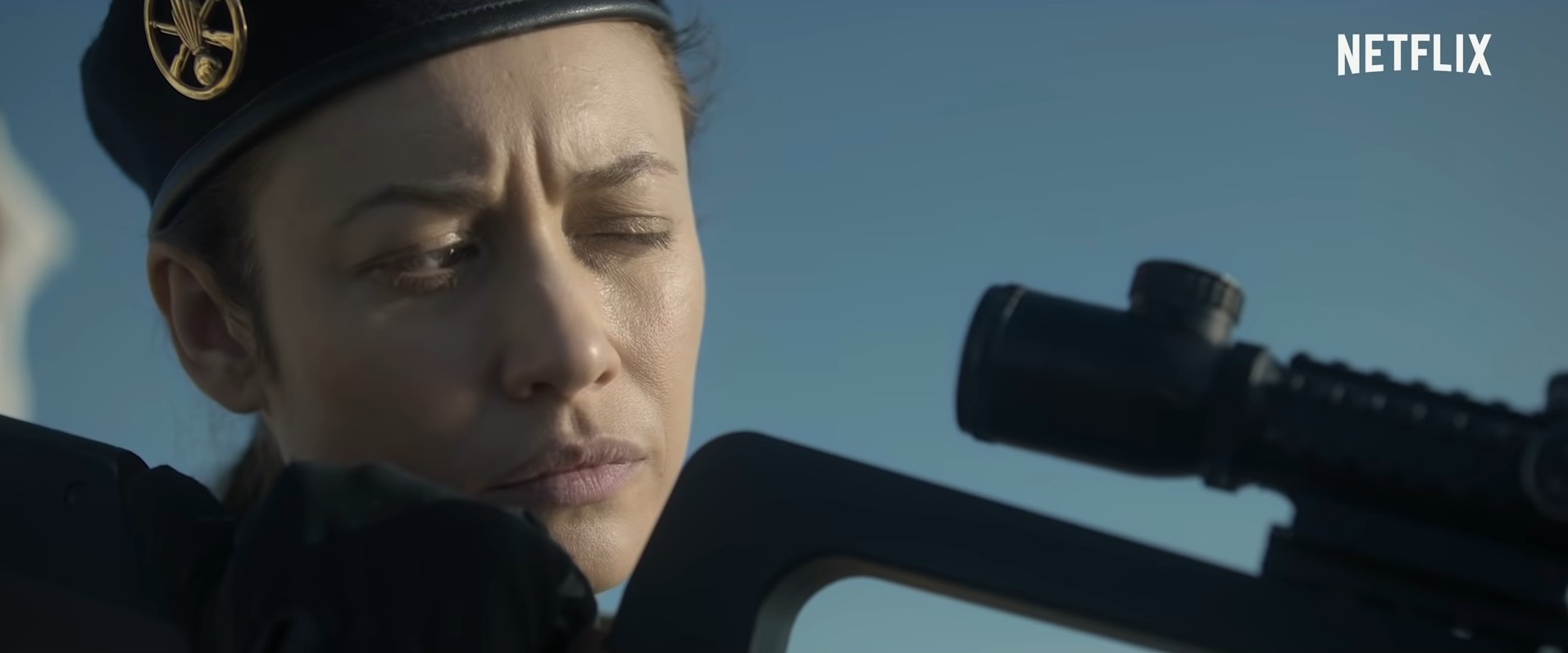 'Sentinelle' follows Klara, a highly trained French soldier who is sent home from Syria after a traumatic experience. Even back home, the incident keeps haunting her, and the frequent PTSD episode takes a toll on her health. However, when Klara's sister is found raped and almost murdered after a night of partying at a nightclub, the soldier jumps to the task and applies the years of training to launch a deadly vendetta against the perpetrator.
1. Lost Bullet (2020)
This fast-paced action thriller is written and directed by Guillaume Pierret with Alban Lenoir playing the lead character Lino. Lino is a car mechanic with a history of crime, but he is in the spotlight again as his police friend and mentor, Officer Charas (Ramzy Bedia), is shot dead by another set of cops. To prove his innocence, he must find the lost bullet. For those who enjoy realistic action, they will really enjoy the impact scenes as cars collide and topple over on the screen. Viewers especially enjoyed watching Nicolas Duvauchelle as Areski. One can't help but compare this film to some of Jason Statham's movies.
Read More: Worst Movies on Netflix