I have always loved crime comedies. The idea of criminals trying to pull off criminal deeds with rib-tickling callousness never fails to give chuckles. One of the most defining voices to explore this genre is Guy Ritchie. The English filmmaker, along with his contemporaries, employed the literary techniques of postmodernism to lay out classic narratives focusing on crime and delinquency, and his debut feature film 'Lock, Stock and Two Smoking Barrels' perhaps best encapsulates this idea.
'Lock, Stock and Two Smoking Barrels' follows Eddie, a young and confident card sharp who loses £500,000 to a powerful crime lord. When he learns that the game was rigged, his friends come together to pay off his debts. However, they decide to use unconventional methods by robbing a gang of small-timers who happen to be operating out of the flat next door.
Co-produced by HandMade Films, SKA Films The Steve Tisch Company and Summit Entertainment, the film is written by Matthew Vaughn and stars Jason Flemyng, Dexter Fletcher, Nick Moran, Jason Statham, Steven Mackintosh, Vinnie Jones, and Sting. 'Lock, Stock and Two Smoking Barrels' premiered on August 28, 1998, in the United Kingdom and later received a wider release on March 5, 1999, in the United States. The crime comedy received immensely positive reviews from critics and audiences alike. Guy Ritchie instantly became a household name after this film. At award ceremonies, the movie was nominated for a British Academy Film Award under the category of "British Film of the Year" in 1998.
For this article, I have taken into account films that revolves around heists. Through the visual and literary aid of comedy, these films explore this crime in a way that is hilarious and entertaining. So, without further ado, here is the list of best movies similar to 'Lock, Stock and Two Smoking Barrels' that are our recommendations. You can watch several of these movies like 'Lock, Stock and Two Smoking Barrels' on Netflix, Hulu or Amazon Prime
9. The Hot Rock (1972)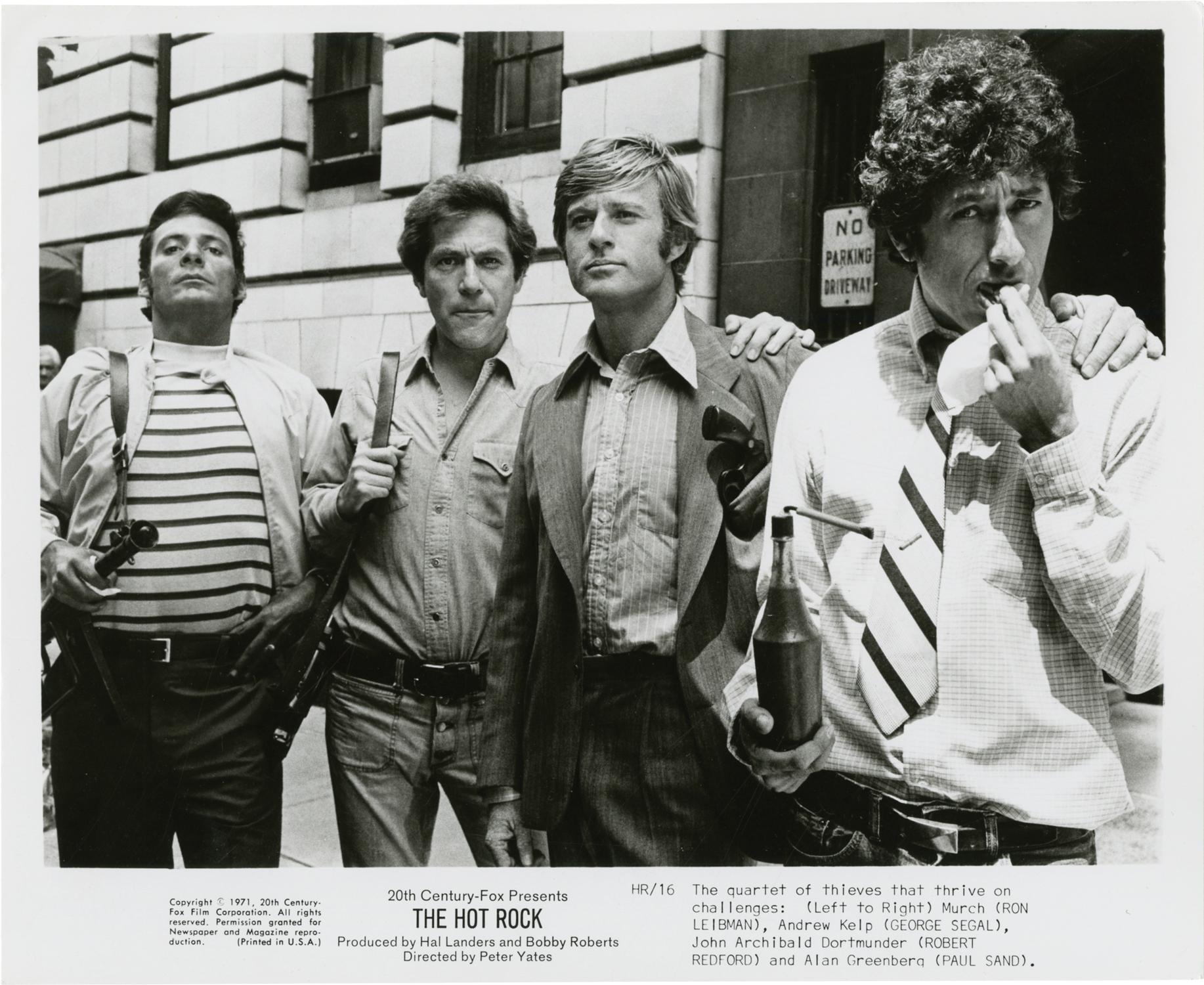 Adapted from American author Donald E. Westlake's novel of the same name, 'The Hot Rock' stars veteran actor Robert Redford as Dortmunder, a man who with his friends plans to steal a huge diamond from a museum. The film follows the gang planning and plotting to pull off the heist and the hilarity that ensues with it. Directed by Peter Yates and written by William Goldman, 'The Hot Rock' is built upon the innately comedic narrative which is crafted to perfection by Goldman. The screenplay is coupled with the deft direction and the brilliant performances of the cast. Though the caper comedy-drama has not garnered a strong cult following, it is surely a great piece of work which deserves a watch.
8. Bottle Rocket (1996)
A crime-comedy, 'Bottle Rocket' follows three friends who try to pull off a simple robbery and go on the run. Directed by debutant Wes Anderson, 'Bootle Rocket' was a commercial failure but helped Anderson attract attention towards his craft as a filmmaker. The crime comedy found its roots in Anderson's short film of the same name which was released in 1994 at the Sundance Film Festival. While the premise stems from heist and robber, the narrative explores human conversations, which makes it a character-driven piece. The film gained legendary filmmaker Martin Scorsese's praise, who named it as one of his favourite movies of the 90s.
7. Dirty Rotten Scoundrels (1988)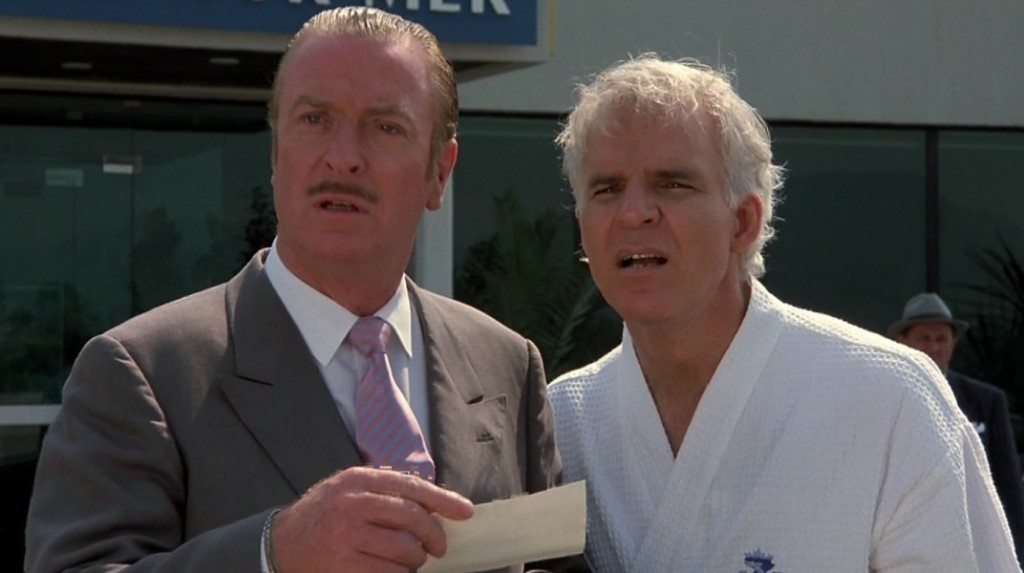 'Dirty Rotten Scoundrels' follows two rival con men—Freddy Benson, a less cultured con man and Lawrence Jamieson, a suave con man—who, in an attempt to settle their rivalry, bet on who can scam a young American heiress out of fifty thousand dollars first. With legends Steve Martin and Michael Caine headlining the narrative, the film is pure comic gold. Directed by Frank Oz and co-written by Dale Launer, Stanley Shapiro and Paul Henning, 'Dirty Rotten Scoundrels' explores the cultural conflicts and moral dilemmas through the comedic transitions of the premise of deception.
6. Logan Lucky (2017)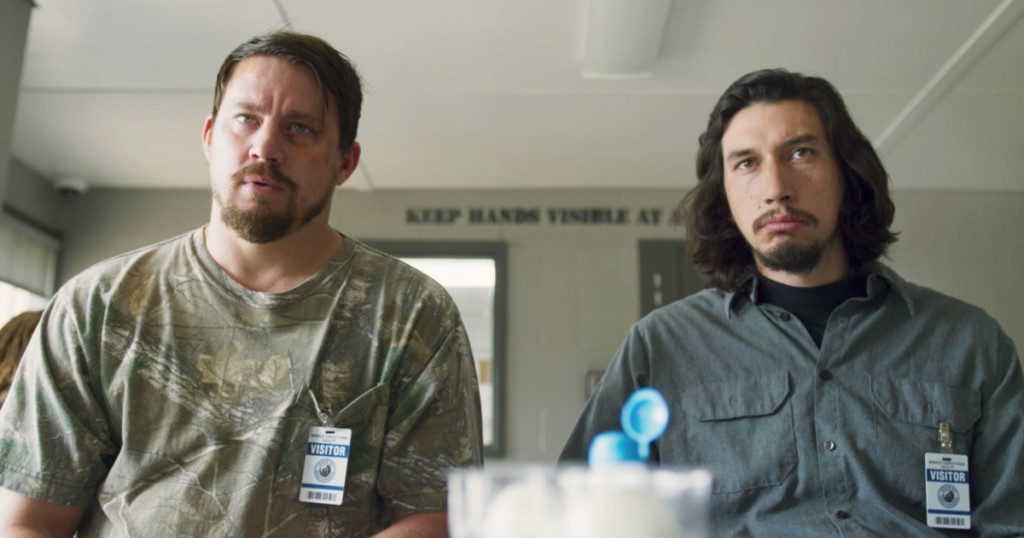 Directed by Steven Soderbergh and written by Rebecca Blunt, 'Logan Lucky' follows Jimmy Logan and Clyde Logan, two brothers who plan to rob the Charlotte Motor Speedway, while avoiding getting caught by the FBI. A heist comedy, the film boasts of an ensemble cast, which consists of the likes of Channing Tatum, Adam Driver, Riley Keough, Daniel Craig, Seth MacFarlane, Katie Holmes, Hilary Swank, Katherine Waterston and Sebastian Stan. The project was taken up by Soderbergh after he read the screenplay by the debuting writer Blunt, and decided to come out of retirement to direct it. Though it did not receive much popularity, it was a commercial success and received critical acclaim too. With a 92% rating on Rotten Tomatoes, 'Logan Lucky' saw Soderbergh back to being at his best.
5. Raising Arizona (1987)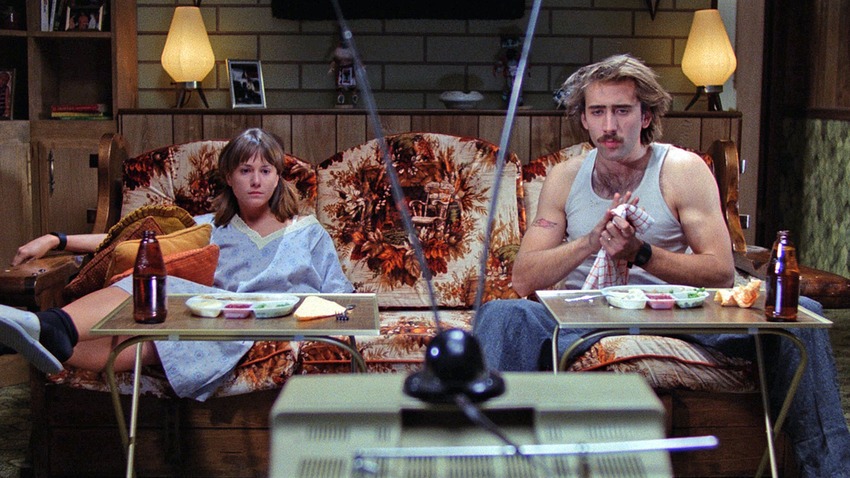 The second directorial venture by the Coen brothers, 'Raising Arizona' hit right on the nail. The film tells the story of Herbert I. "Hi" McDunnough, a former conman, and Edwina "Ed" McDunnough, a former police officer, and depicts their hilarious journey. The film, upon its release, was met with some criticism. Most of the commentary was directed towards the confused narrative and tonality. However, many critics pointed out the postmodernist techniques employed by the directorial duo that makes the film such an enjoyable watch. With Nicolas Cage and Holly Hunter leading the narrative with their intrinsically hilarious yet compassionate performances, 'Raising Arizona' has gone on to be regarded as one of the finest comedies of all time.
Read More: Movies Like Pulp Fiction
4. Ocean's Eleven (2001)
A heist film by genre, 'Ocean's Eleven' is directed by Stephen Soderbergh and written by Ted Griffin. The film features George Clooney as Danny Ocean, a thief released from prison who plans to rob a casino by forming a team of eleven men, thus forming "Ocean's eleven". With Brad Pitt, Andy Garcia, Matt Damon and Julia Roberts leading the pact, the film is powered by the charm and suaveness of some of Hollywood's finest acting talents. However, the movie is not just glam. It holds a strong footing in the direction and screenplay which fuels the quality. 'Ocean's Eleven' received positive reviews and was a commercially successful venture, grossing a massive $450.7 million against a budget of $85 million. The success earned the flick two more sequels, which formed the 'Ocean's' trilogy, and a spin-off, titled 'Ocean's 8'.
Read More: Movies Like Fargo
3. After the Fox (1966)
A British-Italian heist-comedy, 'After the Fox' stars the legendary Peter Sellers as an Italian criminal mastermind, who, after completing the heist of the gold of Cairo, impersonates a film director to grab the loot after it is delivered on the beach of an Italian fishing village where a bogus movie is being filmed. Directed by Vittorio De Sica and co-written by Neil Simon and Cesare Zavattini, 'After the Fox' was once a criminally underrated comedy classic, and now is considered to be a cult classic. The film received negative reviews at the time of its release, with many lampooning the bizarre premise. However, over the years, with the help of veteran directors such as Cecil B. DeMille, Federico Fellini and Michelangelo Antonioni, the film grew to achieve the status of a comedy classic.
Read More: Movies Like Heat
2. A Fish Called Wanda (1988)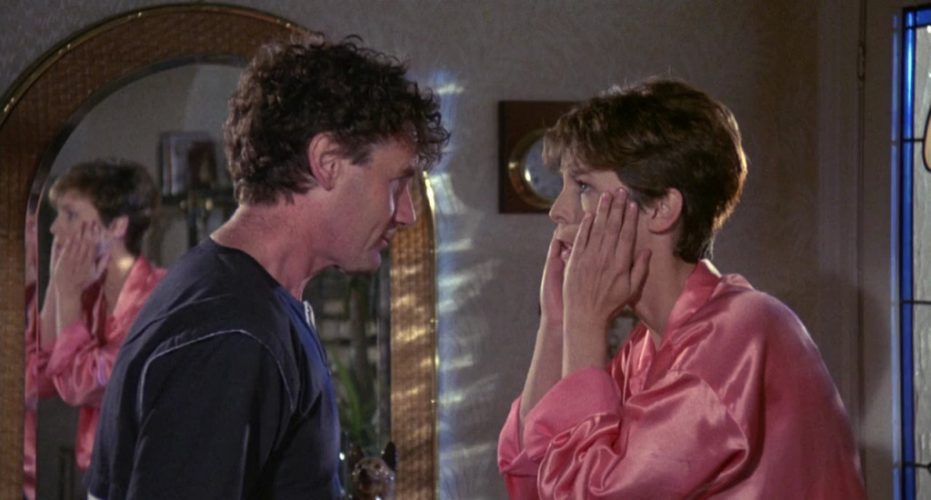 Often cited as one of the best films ever made, 'A Fish Called Wanda' is the story of the members of a gang of diamond thieves. They double-cross one another to find stolen diamonds hidden by their gang leader. Charles Crichton, who was known for his hilarious comedies, uses his talents to perfection to build on the rather thin premise and turn it into something truly memorable and entertaining. The film stars Jamie Lee Curtis, Kevin Kline and Michael Palin as the three members. With a rating of 93% on Rotten Tomatoes, the heist comedy received immensely positive reviews and received a number of awards and nominations. 'A Fish Called Wanda' was nominated for three Academy Awards, seven BAFTAs and three Golden Globes.
Read More: Movies Like Django Unchained
1. The Sting (1973)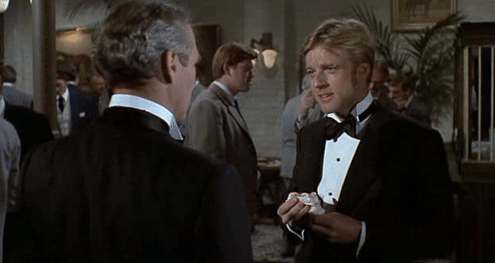 Crafted as a caper film, 'The Sting' follows Henry "Shaw" Gondorff and Johnny "Kelly" Hooker, two professional grifters, who try to pull off the ultimate heist by conning their own boss, Doyle Lonnegan. Directed by George Roy Hill and written by David S. Ward, 'The Sting' employs postmodernist elements of using music and title cards to essentially showcase the inherent irony of the narrative. The film, upon its release, received positive reviews and was even one of the best-reviewed films of 1973. At the Academy Awards, it was nominated in ten categories, winning seven, which included the "Best Picture", "Best Director", "Best Writing, Original Screenplay" and "Best Film Editing". With a rating of 93% on Rotten Tomatoes, the film is widely considered to be a classic.
Read More: Movies Like Oldboy