A couple of months back, I decided to watch 'The Jerk (1979)' for the first time. Acclaimed film director Stanley Kubrick had called it his favorite comedy, which was the base cause of my attraction. What I got was more than just a good film. Through this picture, I developed an immediate interest in its star and writer Steve Martin's entire filmography. How I wish to see another great comedy in theaters written by this legend, because it has been far too long. As an actor and comedian, few others have displayed the expressiveness and charm visible in their characters like Martin has. Even when handling roles that should come of as unlikable, his signature guarantees a connection with the viewer. With excellent comedic timing and energy, Steve Martin only outdoes his already excellent self with his terrific writing skills. Every screenplay he's written is funny, and I find it hard to not laugh when his memorable and punchy lines come through on screen. Here is the list of top 12 Steve Martin movies, many of which he wrote the script for as well.
12. The Man With Two Brains (1983)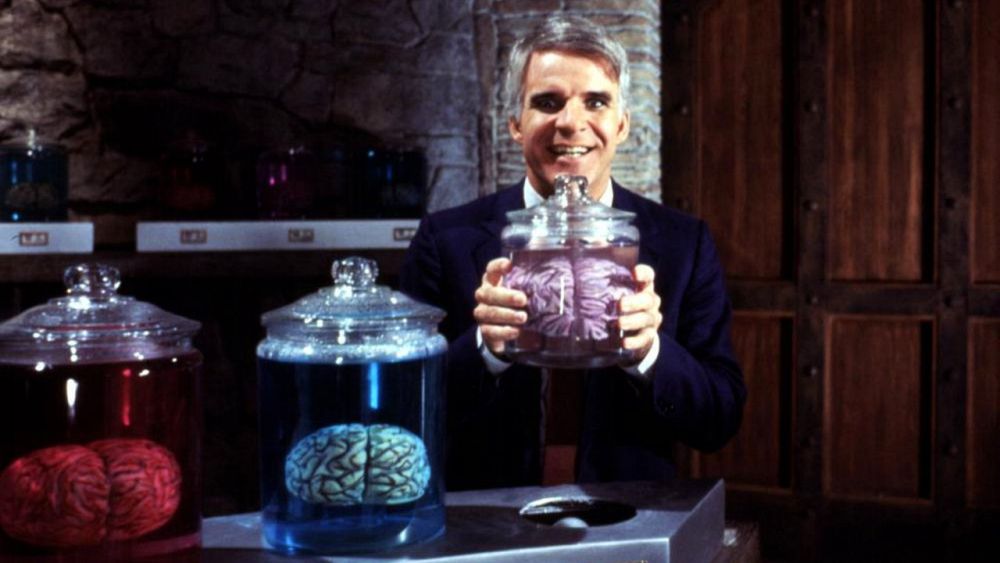 The collaborations between Steve Martin and legendary director Carl Reiner have always been a thing to behold. One of their most memorable works is 'The Man With Two Brains', a comedy in which Martin plays a brain surgeon who falls in love with a woman as well as a dismembered brain. The absurdity in the humor is prevalent throughout the picture, which is filled with sight gags that are both obvious and subtle. I think his performance here is the funniest Martin has ever been in his entire career. Kathleen Turner, who plays the femme fatale co-star gives a performance that is both sensual and comedic, playing a woman who seems to be innocent and charming on the outside, while being evil and manipulative on the inside. If you think about it, the jokes here are based on complete nonsense, and it's as stupid as it is hilarious. If you're a fan of wacky, crazy films, then you're gonna have a great time with 'The Man With Two Brains'!
11. Little Shop of Horrors (1986)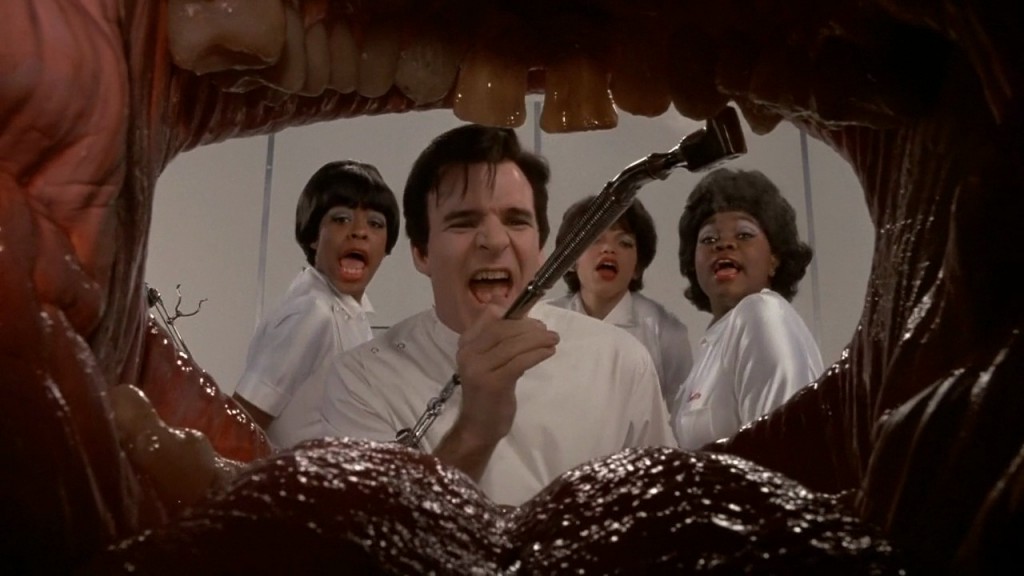 Though I don't think I appreciate this picture as much as many others do, I still think it's a fine comedy that's super entertaining and energetic. Martin plays a role of lesser prominence than the other pictures mentioned on this list, but I have to say that he kills it every time he's shown on-screen. A sort-of homage to the B movies released during the Roger Corman era (and a sort-of faithful adaptation of one), 'Little Shop of Horrors' stars Rick Moranis in the lead as a nerdy man who grows a man-eating plant that aids him in achieving things he never could before. Told in the form of a musical, I find almost all the songs here to be very catchy, fun, and memorable. The film in itself is presented in a completely "out-there" manner, including outrageous characters doing astounding things, and the sci-fi feature has become a cult classic in the eyes of many.
10. Father of the Bride (1991)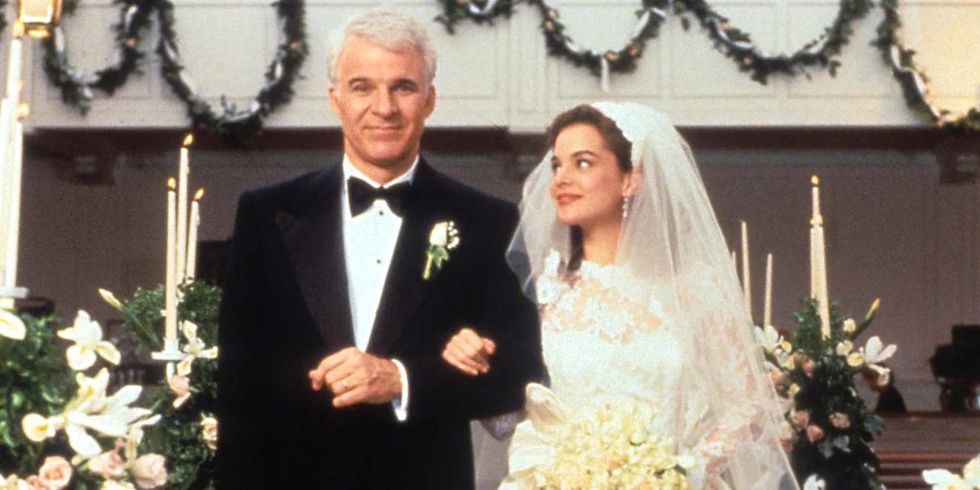 In the best comedies that Steve Martin has played a role in, it is usually always his character that seems to touch us emotionally. The same is the case with this rom-com that in retrospect isn't anything out of the ordinary. It tells the story of a man who starts going through a frantic phase when he is made to cope with the fact that his oldest daughter is soon going to get married. Though her partner is a gentle and caring man, he is completely oblivious to this. What follows is a comedy so hilarious that it rarely makes any sense, but its heart provides for all the warmth that you get from the picture. It is a sweet film, and Martin plays his role extremely well. Like I said before though, it isn't a film that tries something new or fresh, but what it does do is take a familiar situation and make out of it an extremely entertaining family comedy that can melt your heart while making you howl with laughter at the same time.
9. Roxanne (1987)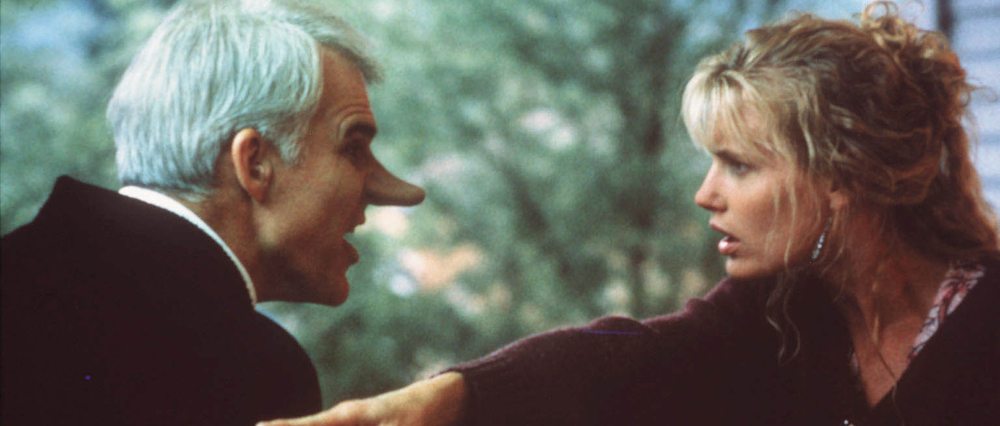 I think many of us have been forced to face the sad situation brought on by the way we look, which contrasts with our approachable and/or likable personality. Such is the case with C.D. Bales, a man with an unusually large nose, who seems to be doomed in his search for true love. Written by and starring Steve Martin, this is a romantic comedy that presents situational and verbal humor as well as it does slapstick, and was upon release both a critical and commercial hit. The picture was able to connect with people, and the original love story presented worked well with the masses. I've said this in the introduction, but I believe Steve Martin is one of the best comedy screenwriters in the history of American cinema, and this is one of his best works. Though his performance is charismatic and likable, I believe his talents as a writer shine more brightly in this feature.
8. L.A. Story (1991)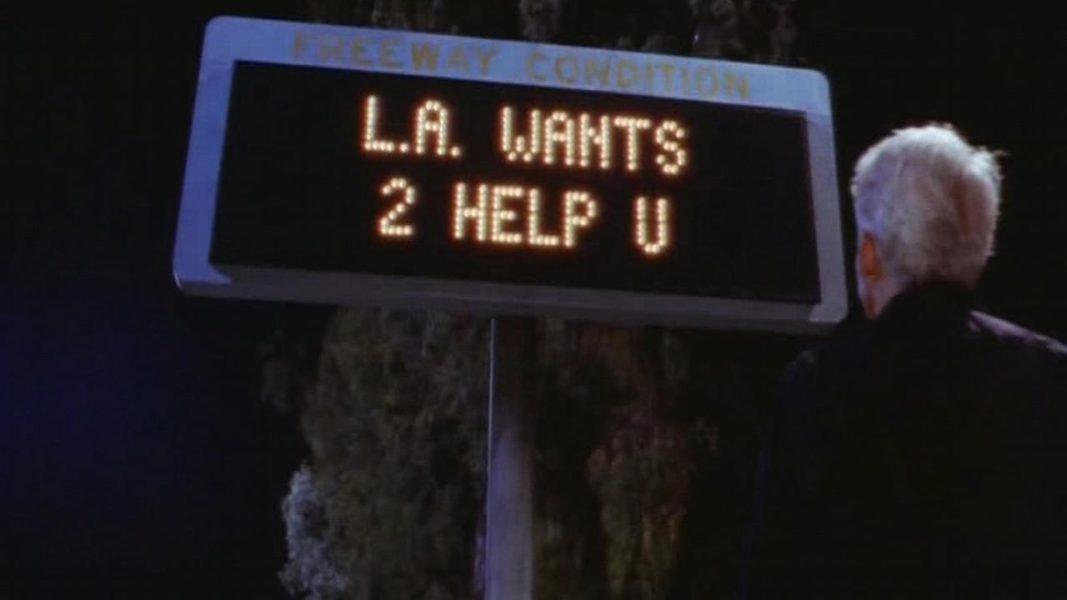 Although many of Martin's films are a showcase of his incredible knack for comedy, it's probably 'L.A. Story' where we see his intelligence really shine through. Sporting a great screenplay by Martin himself and a soundtrack that is extremely addictive, this comedy drama has a plot that may sound rather surreal upon a first listen. It has to do with a weatherman who receives romantic advice from a freeway board in 1990s Los Angeles. Although ridiculous, the picture has a charming sense about it in the way it handles the attraction Harry Telemacher (Martin) has with an English newspaper reporter. In the midst of all of this is the film's basic theme, which seems to be poking fun at, finding faults in, and celebrating the city in which its events take place. Steve Martin has said in many interviews since that this picture is his way of paying homage to Los Angeles, and I find it to be a beautiful way to do so.
7. All of Me (1984)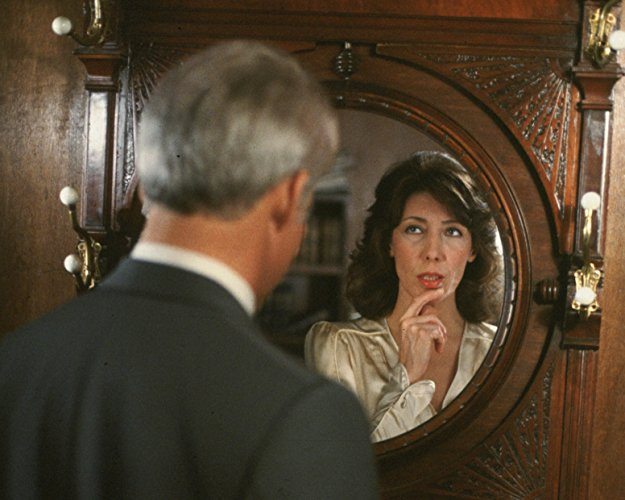 Another excellent feature directed by Carl Reiner, 'All of Me' is not just a laugh-out-loud comedy. It is also a film with a somber side brought on mainly by the relatable, likable, and extremely memorable characters in this equally bright and realistic story (with a little bit of a fantastical side to it, in light of the events that occur). Having to do with a dying millionaire whose soul gets transferred into the body of her living lawyer (Steve Martin), the film presents the strange occurrences that happen when two minds are placed in one body. This allows for a lot of physical and verbal comedy to take place, and all of that is handled beautifully by Martin and Lily Tomlin. Tomlin has got a comparatively smaller role to play, and it is Martin who carries most of the picture by himself. Thankfully, he gives one of his best performances here, in a film that's so good that you'll want to see it twice.
Read More: Shailene Woodley Movies
6. Pennies From Heaven (1981)
It astounds me that 'Pennies From Heaven' isn't talked about as often as other pictures that depict the Great Depression era. There is no doubt that this film has flaws, but it is still a fantastic experience once you get through the whole thing. The film is one of Steve Martin's more serious pictures, and it depicts the time following the years of the Depression, when people were filled with dreams of a better, more enriching life than they had before, channeled by a feeling of hope telling them that all their miseries were just about to go away. The picture is presented in the form of a musical, set to songs that came out in the decades it depicts. While this aspect can sometimes conflict with the dramatic elements of the film, the underrated director Herbert Ross more-or-less weaves it all together commendably. Martin gives one of the greatest performances of his entire career, with one that is both heartbreaking and true to the TV series that the film is based upon.
5. Dead Men Don't Wear Plaid (1982)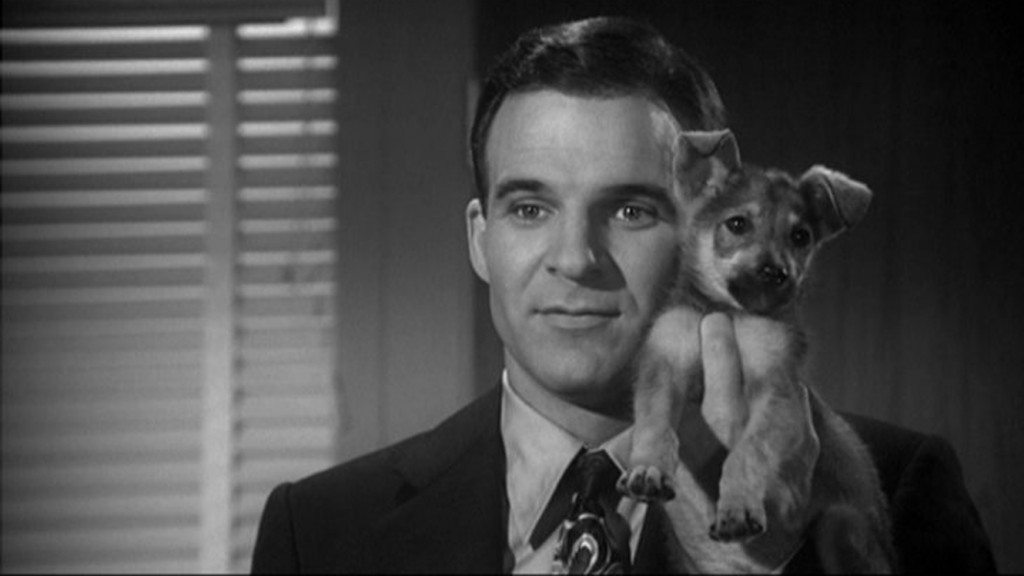 Director Carl Reiner and Steve Martin tried their hand at making a parody with 'Dead Men Don't Wear Plaid', which is intended to mock the film-noir genre prominent in the late 1930s-1950s. I thought this film was as interesting as it was funny, and part of the reason for this is their decision to incorporate scenes from noir classics into the picture in a way that it went along with the overall plot. The film has everything one would expect in a half-decent film-noir from the '50s, including a loner detective protagonist shrouded in mystery (played by Martin), a plot involving crime and deceit, narration (which makes up for about 40% of the best jokes in the picture), and a beautiful lady in trouble. What I enjoyed about 'Dead Men' is the way the genre was exploited by those involved in production to bring out every single thing wrong with it and find something stupidly comedic about it. Though the jokes fail to land at times, this picture is a solid piece of work that one can watch multiple times without ever feeling bored.
4. Dirty Rotten Scoundrels (1988)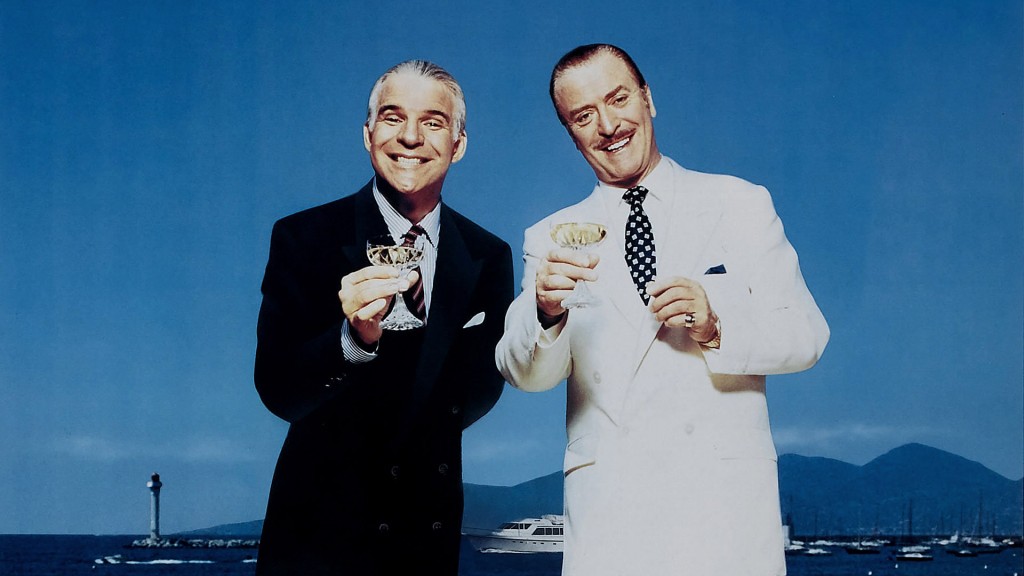 Frank Oz has always been one of my all time favorite comedy directors, and his collaborations with Steve Martin have been brilliant, to say the least. 'Dirty Rotten Scoundrels' follows the lives of two con-men. One is a straight man, played by Michael Caine, taking only from those who can afford to buy more, while the other, played by Martin, is a petty thief, pulling off crimes that are of a relatively smaller scale. A series of events cause the two to bet with each other, the loser having to clear the area so that the winner can "expand his horizons". With the mission involved including the act of ripping a targeted woman off a large sum of money, the two get going, and what ensues is an absolutely brilliant plot helmed by two very memorable performances. Even though this picture is a remake of 1964's 'Bedtime Story' starring Marlon Brando and David Niven (two legendary actors), Martin and Caine manage to outshine them in every way by being a lot more likable and funnier in their execution.
3. The Jerk (1979)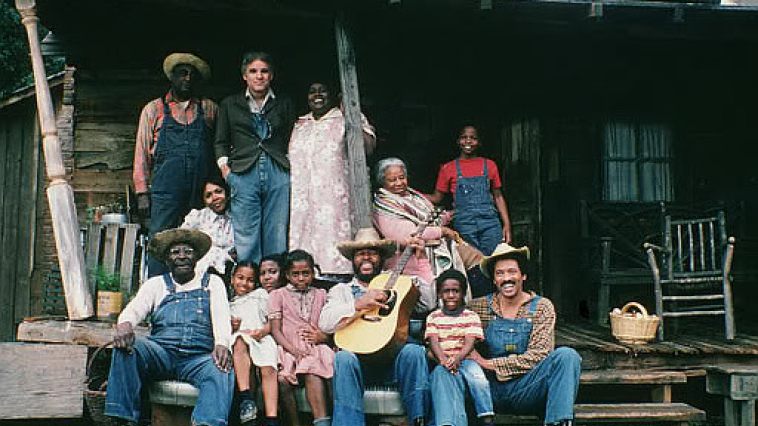 'The Jerk' has been referred to as one of the funniest films of all time, and I tend to agree. It's mostly "stupid-humor" that goes around here, and what fascinates me is how it pulls the audience in without fully explaining each joke, making the viewer a part of it. The base of this stupid humor is a stupid man's life, as he tries to make it in the world after deciding that it's time to find his own place, moving away from the African-American family that raised him. In his path lies a dog, a petrol pump, a circus, a lot of money, and a girl – all woven together pretty nicely with some of the most hilarious lines ever put to cinema (and there's some resultant slapstick that deserves its own mention). Ultimately, what allows this picture to succeed is its soft and innocent core, which displays itself rather obviously in some of the film's best scenes. Martin showcased his brilliant knack for screenwriting here as well, which also happened to display is first starring role.
2. Bowfinger (1999)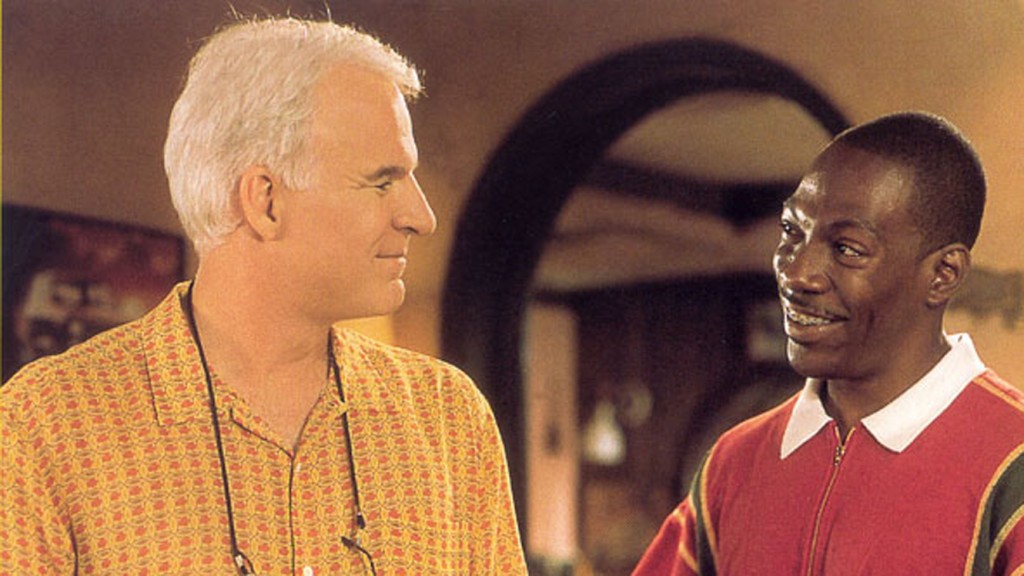 In 'Bowfinger', Martin plays an underground film director with sleaze to his name who hopes to one day be in the big leagues with major stars playing in his pictures. With a couple of misfits forming his crew, he sets out to capture an A-list celebrity figure in his next endeavor without the man's knowledge or consent. I love everything about this film, right from the crazy-hilarious characters all the way to the out-of-the-blue innovative story. There's a lot going on throughout this movie, and it's impossible to not laugh at just how funny it is. With great performances from its stellar cast including (other than Steve Martin) Eddie Murphy and Heather Graham, I can say with surety that without them, this picture wouldn't be the same. Undeniably one of the most outrageous comedies of our time, 'Bowfinger' is an absolute stunner!
1. Planes, Trains, and Automobiles (1987)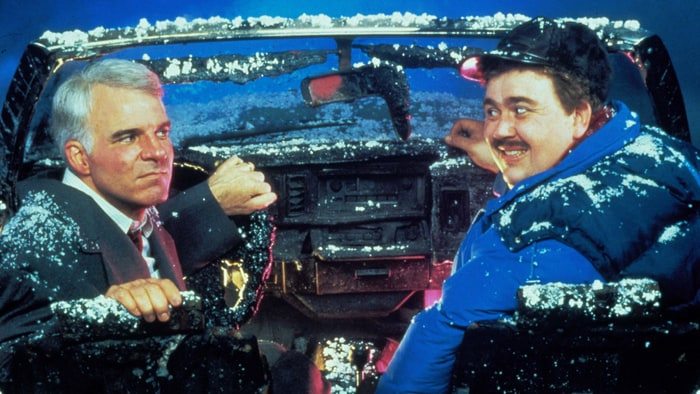 Probably the only good Thanksgiving comedy out there, 'Planes, Trains, and Automobiles' presents a very familiar situation of two guys who don't get along, but pulls it by the legs to deliver an exceptional experience that has without a doubt evolved into a timeless classic. With outstanding performances from Steve Martin and John Candy, John Hughes' 1987 film tells a story with a lot of heart and a lot of laughs. I think Martin plays one of his greatest roles in this film – as an advertising executive named Neal Page who just wants to get home in time for the celebrations and be with his wife and kids – because the character is very realistic, relatable, and superbly written. John Candy plays Del Griffith, a shower curtain ring salesman who gets stuck with Neal after a continuous delay in flights and transportation. Their chemistry is ultimately the highlight of this picture, and while many would argue that Candy steals the show with his emotional yet witty performance, I don't think this movie would've been as good as it is had Martin been absent. This is a comedy that is so good that it leaves you in tears, both from laughing hard and the inevitable connection created between the audience and the characters.
Read More: Will Farell Movies