It's small wonder that 'Fargo', the 1996 film, has attained a cult status. The quirky small-town characters created by the Coen brothers have left an indelible mark on the consciousness of movie buffs across the world. For me, it's always a struggle to decide my favorite character and performance from the film; the plot-hatching husband made endearing on screen by W H Macy, or the crime-solving pregnant police chief brought to life by Frances McDormand. I personally rate Macy's performance a little higher. Sure, McDormand won the Oscar that year for best actress, but the desperation etched on Macy's face every time he gets caught while trying to laugh it off at the same time is sheer genius.
This combination of crime meets comedy in mid-west America has been a winner for the Coens who are pioneers of this genre. 'The Ladykillers', 'No Country for Old Men', 'Burn After Reading', 'The Big Lebowski' and 'The Ballad of Buster Scruggs' are all movies that are thematically similar to each other. This begs the question: is there a pattern in the story-lines that the Coen Brothers follow? Well, even there is, we're not complaining!
Nearly 20 years since the movie, FX produced a series of the same name inspired by the film. Surely, this is a testament to how captivating the movie has been. So, which other movies or TV shows have given us such quirky characters and twisted plot-lines? Let's put down a list of movies and TV series like Fargo that are our recommendations. You can watch several of these shows like Fargo on Netflix, Hulu or Amazon Prime.
12. To Die For (1995)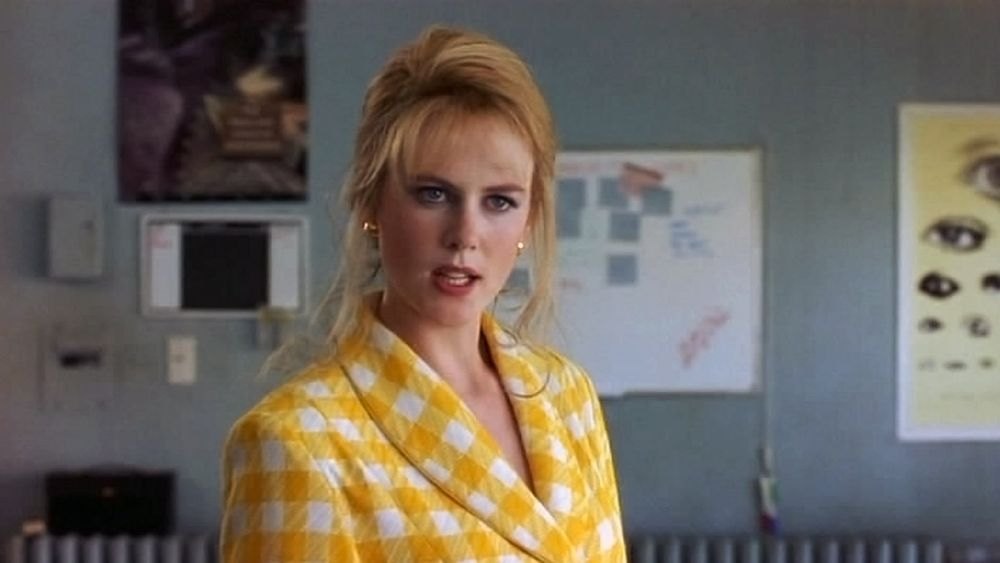 This crime comedy drama takes us into the world of wannabe celebrity TV reporter, Suzanne Stone. Suzanne will stop at nothing to achieve her goals, including getting three school slackers to kill her husband for her. The extreme antics of Suzanne could have been easily seen as vain and selfish but for Kidman. She brings in a great deal of vulnerability to Suzanne's character, making her less caricatured and more human.
Read More: Movies Like Inception
11. Filth (2013)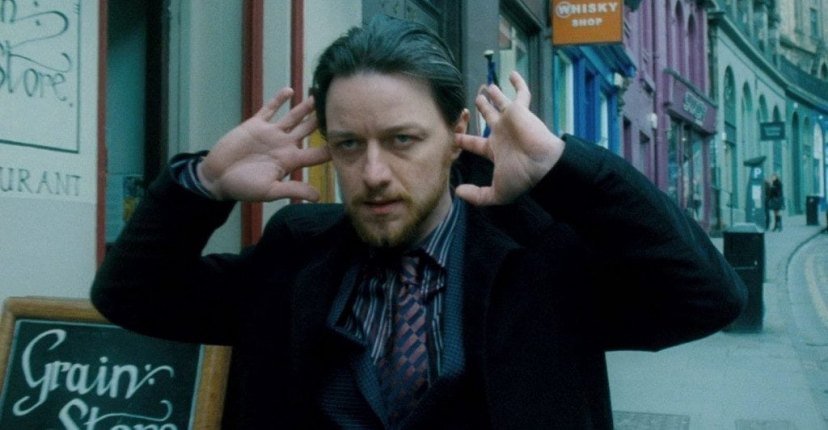 Detective Sergeant Bruce Robertson (James McAvoy) is a man everyone would love to loathe. A drug addict and an abusive husband and colleague, he is disliked at home and work equally due to his tendency to rub people the wrong way. However, unusual to his persona, he displays vulnerability and compassion when he comes to care for a Mary (Joanne Froggart), a widow and her young son. This care has an underlying cause as is revealed in his exchanges with his psychiatrist. McAvoy's performance is absolute gold in this gritty film.
10. Trainspotting (1996)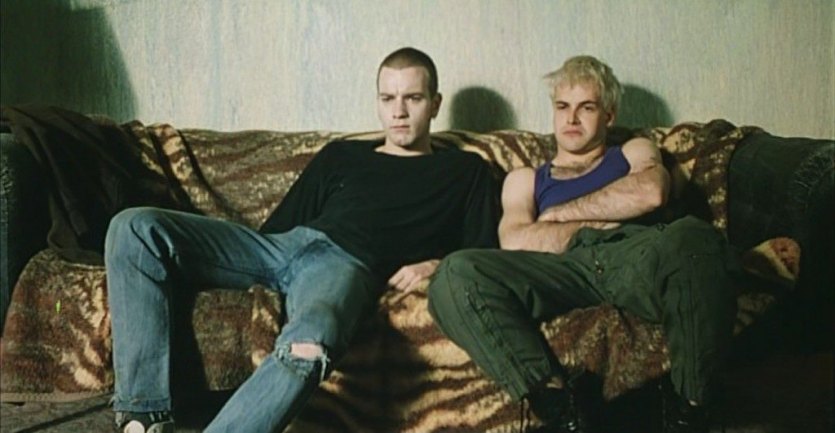 Based on Scottish writer Irvine Welsh's book of the same name, this movie delves into the squalor that has become the life of its four heroin injecting protagonists. To his credit, Mark Renton (Ewan McGregor) does make a sincere effort to quit but we see through Renton that the camaraderie an addict shares with fellow users is very difficult to break. 21 years later, McGregor says, "It was the role of a lifetime."
Read More: Movies Like The Spectacular Now
9. The End of the F***ing World (2017 – Present)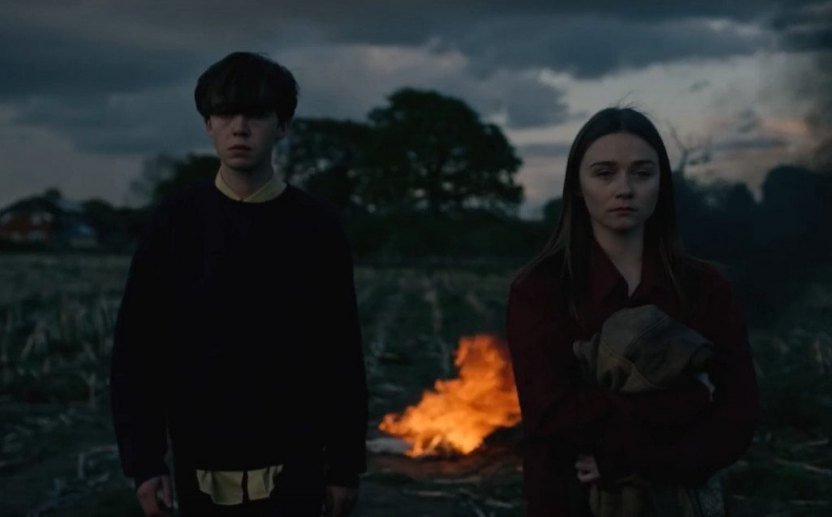 This eight-part British series on Netflix, adapted from a graphic novel, tells the story of two seemingly different, absurd young individuals. Seventeen-year-old James is primed to be a psychopath, killing animals for pleasure. He decides to kill a human and when his boisterous classmate Alyssa happens upon him, he knows who his victim would be. Little does he know that she is trying to escape the turbulence in her own life. The show has received heaps of praise for its bizarre plot and execution.
8. Black Mirror (2011 – Present)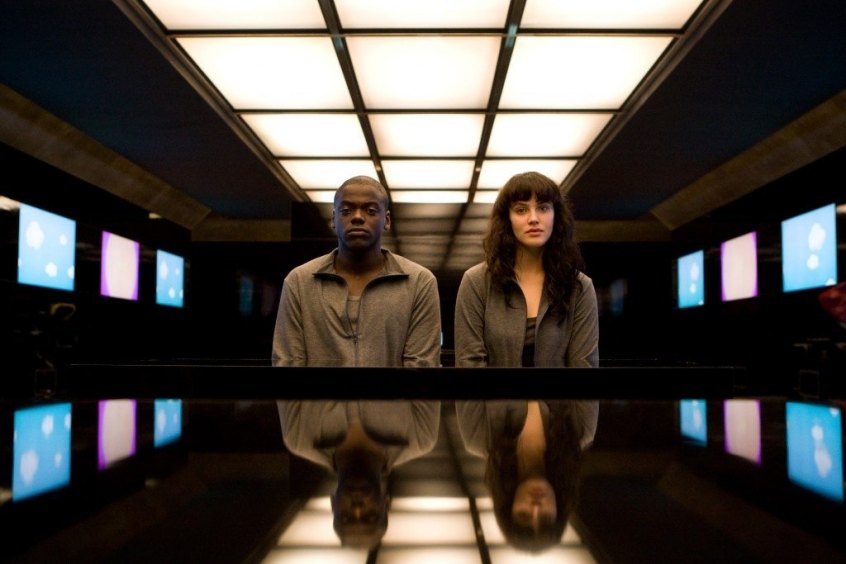 On first impression, this series, which is about the impact of technology on human behaviour, may seem similar to 'Fargo' about as much as chalk seems similar to cheese. Yet, under the big cloud of technology invading human life as seen in 'Black Mirror', the characters have a certain peculiarity, and a dark sense of humour is writ large all over the narrative.
7. Pulp Fiction (1994)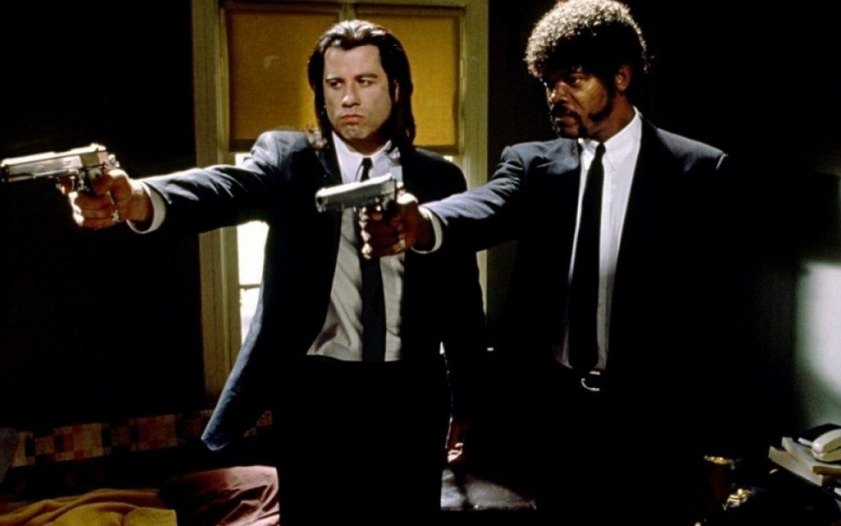 Quentin Tarantino burst on to the scene with the runaway success of 'Pulp Fiction'. The casual conversation between John Travolta and Samuel L Jackson about hamburgers just before they are about to commit a murder has become film legend. The violence which Tarantino depicts is quite graphic and the film is a testament to the fact that Tarantino is also one of the finest scriptwriters of his generation. The background guitar track 'Misirlou' by Dick Dale and the Del-Tones used in the film became an instant rage and is synonymous more with the movie than its original creators.
Read More: Movies Like Fifty Shades of Grey
6. O Brother, Where Art Thou? (2000)
Another gem of an offering from the Coen brothers, this movie was inspired by Homer's epic poem, 'The Odyssey', in which Odysseus, the protagonist, must undertake a ten-year journey to return home. Like 'Odysseus', the three main characters in the movie embark on a journey meeting a medley of characters, and find themselves in the most unpredictable situations.
5. In Bruges (2008)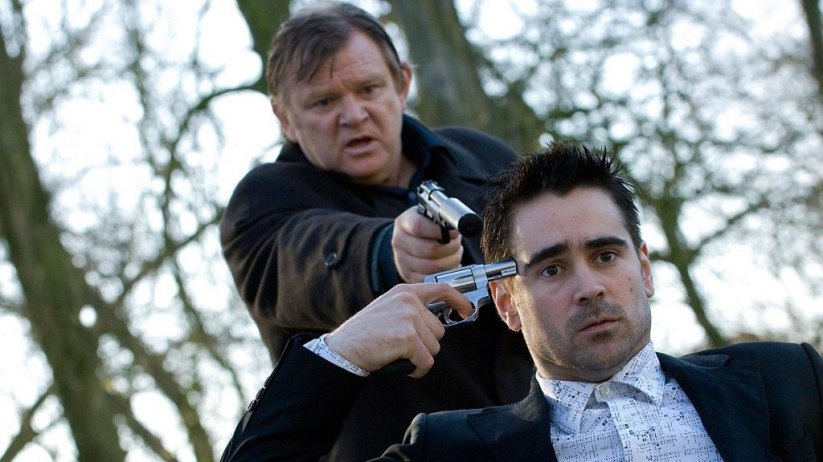 This black comedy directed by Martin McDonagh stars the former bad boy of Hollywood, Colin Farrell, in one of his most enchanting and heart-warming performances. McDonagh convinces us to feel for Farrell's character even after he accidentally kills a young boy while shooting a priest. The innumerable twists and turns in the plot are guaranteed to keep you on your toes. The film features both Ralph Fiennes and Colin Farrell in hitherto unseen avatars.
4. The Big Lebowski (1998)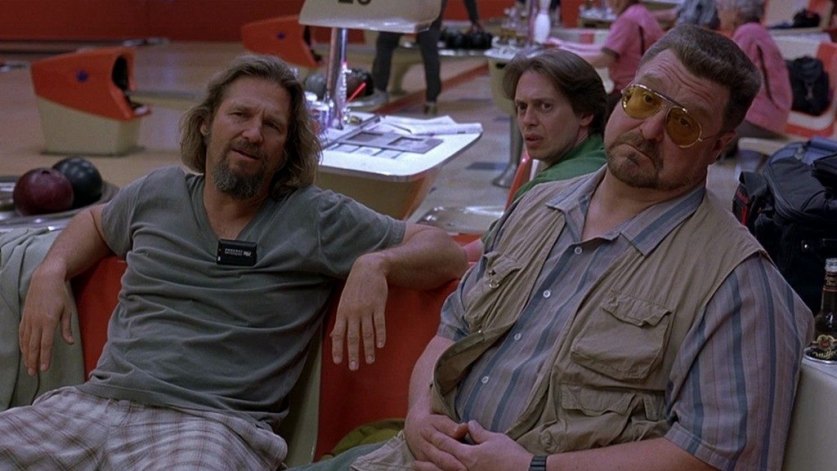 If ever there was a movie that was panned upon its release but went on to garner a strong cult following over the years, then it is 'The Big Lebowski'. Mistaken identity involving a millionaire and a series of mishaps are at the centre of this film's narrative. Jeff Bridges, who plays the lead role as L.A. idler Jeffrey "The Dude" Lebowski, was awarded the Cecil B DeMille Lifetime Achievement award at the Golden Globes only 2 days back, and in his speech he said, "If I'm lucky I'll be associated with the Dude for the rest of my life. I feel so honored to be a part of that film." Need I say more?
Read More: Movies Like The Wolf of Wall Street
3. Better Call Saul (2015 – Present)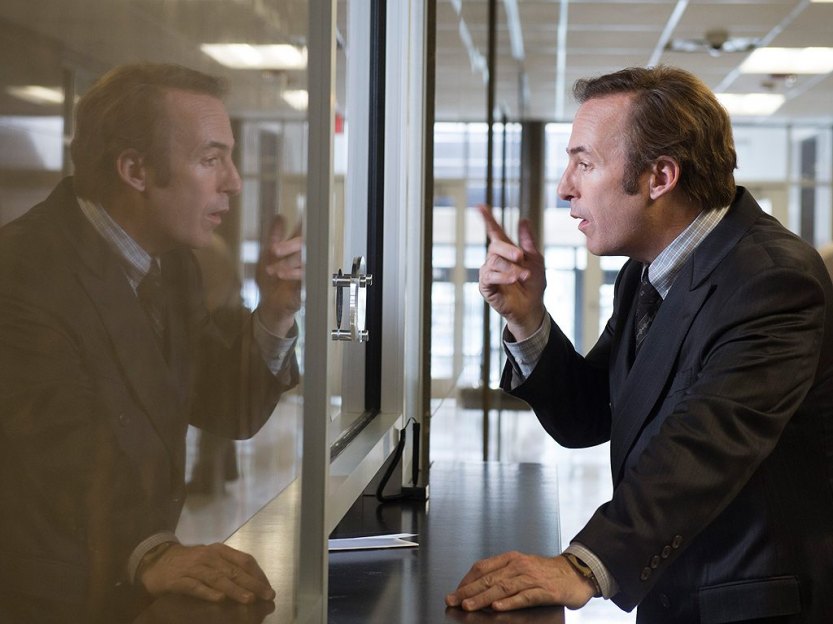 'Breaking Bad' gave birth to this prequel hailed by critics as one of the best ever made. It is the story of Jimmy McGill a.k.a Saul Goodman, a lawyer and an ex-conman who is hired by Walter White in 'Breaking Bad'. 'Better Call Saul' goes back 6 years into Saul's life and shows us how Jimmy becomes Saul. In his defense (no pun intended!), Jimmy does try to turn over a new leaf by transforming from con man to lawyer. However, his basic instincts to hoodwink ethics and leave morals by the wayside are never far behind.
2. Breaking Bad (2008-2013)
This series, which is considered to be one of the best ever in American television history, tells the story of Walter White, a school teacher diagnosed with lung cancer, and his journey to provide for his family by questionable means i.e. making and selling meth. The series was created by Vince Gilligan, who had written for 'The X-Files' for many years. In the American South, 'Breaking Bad' colloquially means 'to raise hell', which is what White does in cahoots with his former student. This gripping drama sees White's dilemma – being the ultimate family man for supporting his family but getting berated by the same people.
1. Fargo (2014 – Present)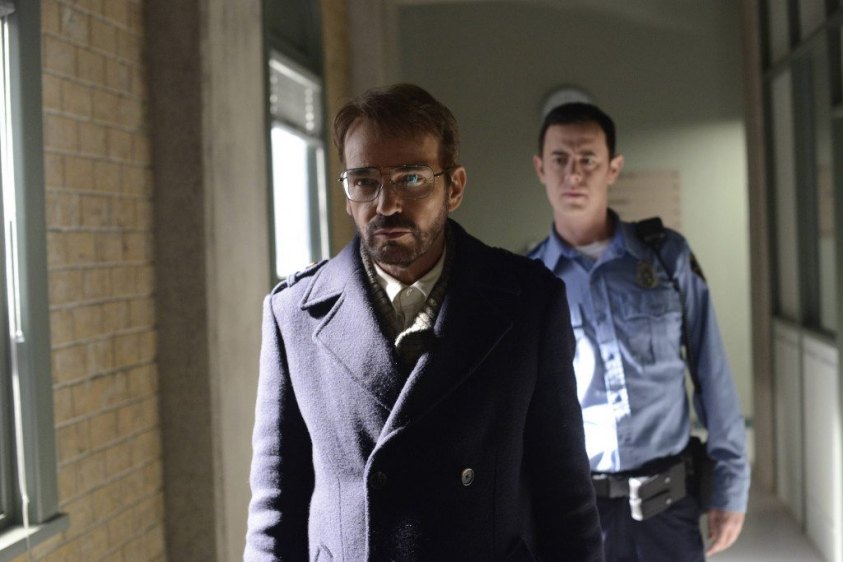 If you haven't seen the original Coens classic, fear not, because you can still watch and enjoy this series, which is every bit as compelling, intense and hilarious as the film. Whether it is the professional hitman Billy Bob Thornton in season 1, the butcher Jesse Plemons in season 2, or parole officer Ewan McGregor in season 3, the plots, the characters, the vistas of snow in and around Minnesota, and the dark humour make this series a formidable contender for the best TV show of 2018. The series creator, Noah Hawley, has respectfully tipped his hat to the Coen Brothers and gave us fans something that we're gonna cherish for a long, long time.
Read More: Shows Like Breaking Bad