Jason Statham is easily one of the finest action heroes working in the industry today. The English actor and producer has often been typecast as the typical antihero and is best known for his action-thriller roles, or for playing tough and irredeemable Machiavellian characters. Unlike most people in the industry, Jason Statham is known for performing his own stage combat and stunts.
Born in Derbyshire in England, Statham did not start off as an actor at all. Instead, he began by practicing karate, kickboxing, and kung fu recreationally, when he was young and used to work at the local market stalls. He was always an avid footballer and diver and got selected as part of Britain's national diving team. Jason Statham was part of the 1990 Commonwealth Games, and soon after, he attracted the eyes of brands like French Connection, Levi's and Tommy Hilfiger for whom he advertised as a model. The transition to films came for the actor when noted director Guy Ritchie decided to make use of Jason Statham's professional experience of working in market stalls, and cast him in 'Snatch' and 'Lock, Stock and Two Smoking Barrels'.
There was no looking back for Statham, as the commercial successes of these movies led to him getting the role of Frank Martin in 'The Transporter' trilogy. Since then, Jason Statham has starred in several action and heist movies like 'The Italian Job', 'The Mechanic', 'Crank' and 'Spy'. However, he really found his major commercial success in movies when he started to be a part of 'The Expendables' franchise and appeared as Deckard Shaw in the 'Fast and Furious' movies. Currently, Jason Statham is considered to be one of the most bankable actors in the industry and has been praised enormously for being one of the leaders of the action movie resurgences that we witnessed in the 2000s and the 2010s.
The question you must be asking yourselves is what is the next Jason Statham movie? Well, the good news is that we have a clear answer to that question. Here's the list of upcoming Jason Statham films and tv Shows in 2019 and 2020.
1. Fast & Furious Presents: Hobbs and Shaw (2019)
'Deadpool' director David Leitch helms the upcoming 'Fast and Furious' spin-off titled, 'Fast & Furious Presents: Hobbs and Shaw', which is all set to release on August 2, 2019. Leitch had this to say regarding 'Hobbs and Shaw': "I think it's going to be a little bit more grounded because it's the beginning. It's an origin story, in a sense. It's not an origin story, but we're starting a franchise. So we want it to be a little bit more grounded, a little bit more character-centric. We're going to set up the stakes for these guys and their relationship, but we're also going to have some great set pieces and some action that you'd expect from that type of franchise."
The plot of 'Fast & Furious Presents: Hobbs and Shaw' sees Deckard Shaw (Jason Statham) continue his onscreen bromance with DSS agent Luke Hobbs (Dwayne Johnson). The two tough guys form an unlikely alliance to save the world, by stopping a virus that threatens to wipe out a major part of the population. However, standing in their way is a threat they have never faced before – a genetically enhanced supervillain, Brixton (Idris Elba). Vanessa Kirby of 'The Crown' fame also stars in the movie as Shaw's sister.
Read More: Upcoming Russell Crowe Movies
2. Viva La Madness (TBA)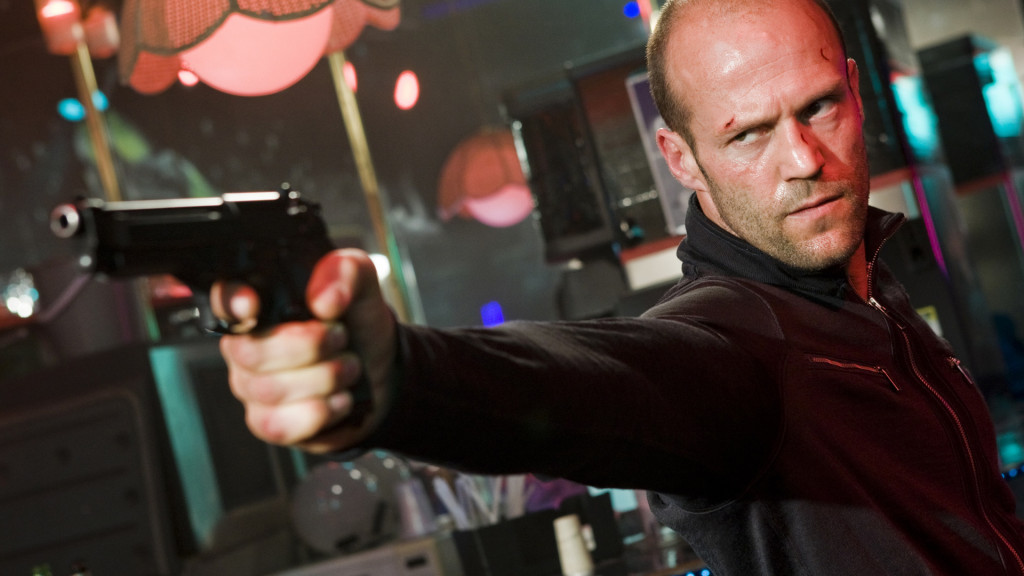 'Viva La Madness' is an upcoming tv series, which will be produced by Gaumont International, of 'Hannibal' fame, based on J.J. Connolly's novel of the same name with Jason Statham as the lead. Connolly will handle writing the screenplay and is also executive producing alongside Statham and Steven Chasman. 'Viva la Madness' explores the story of an anonymous hero who is stranded in the Caribbean, far away from the criminal activities that he once wanted to get away from. He soon joins forces with two robust London gangsters: the menacing Sonny King and his paranoid partner Roy "Twitchy" Burns, which is exactly the opposite of what he wanted in the first place.
If you have seen 'Layer Cake', the British crime movie, you will relate to the events that play out in the show even better, since 'Viva La Madness' is a sequel to 'Layer Cake'. It was originally conceived of as a film with Daniel Craig set to reprise his role as the criminal who gets pulled back into his old life of crime while trying to get away from it. However, it was later announced that 'Viva La Madness' was shifting to the realm of television, and Jason Statham would be playing the lead instead, in a move that signals a recent trend of big actors and notable projects moving to television shows. The show has been in stuck in stages of development for a long time, but Statham has remained committed to shooting it, and it has also been picked up by Netflix. Although no release date has been set yet, we expect Jason Statham to do justice to 'Viva La Madness', based on his previous experiences with British crime films.
Read More: Upcoming Keria Knightley Movies
3. Spy 2 (TBA)
Paul Feig, the man behind successful films like 'Freaks and Geeks', 'Ghostbusters' is keen on returning to direct the sequel to the Melissa McCarthy-starrer 'Spy', which was a success at the Box office and grossed over $200 million. Although not much is known about the plot of 'Spy 2', the sequel will center around Statham's character Rick this time around. The director had this to say in an interview regarding the sequel. "That's another world that I don't want to walk away from. It's the first thing I did that I set up to be a possible franchise and Melissa is dying to do it. I have a story for it, and a funny idea that will kick it off that involves Statham. … Susan Cooper is one of my favorite characters I've ever come up with, Rick Ford is possibly the one I'll take to the grave with me. Will he get any more self-aware in the sequel? No, god no. He'll get less self-aware."
Although Feig might have the perfect setup for the sequel, it seems as though we will have to wait a while for this movie to come out, since the studio is not currently interested in making 'Spy 2', choosing instead to focus on the 'Kingsman' movies. The director confirmed so himself.
Read More: Robert Downey Jr Upcoming Movies