A lot of things happened in Quentin Tarantino's career after the 1997 crime thriller flick 'Jackie Brown.' 'Reservoir Dogs' and 'Pulp Fiction' took Hollywood by storm, the maverick filmmaker established his "band apart" label of self-conscious style and his latest outing 'Once Upon a Time in Hollywood' left delegates of this year's Cannes Film Festival dazed. Yet, 'Jackie Brown' stands out as one of the most unique Quentin Tarantino flick. The movie follows the titular Jackie Brown, played by Pam Grier, is a middle-aged stewardess who gets intercepted by agents Ray Nicolet and Mark Durgus, played by Michael Keaton and Michael Bowen respectively, while trying to smuggle ten thousand dollars and cocaine. The consignment is from smuggler Ordell Robbie, a stunning performance by Samuel L. Jackson, who wants sends it from Mexico to Los Angeles.
When the agents see Jackie as a trump card to track down Ordell, they ask her to help them. Meanwhile, Ordell approaches bail bond businessman Max Cherry, played by Robert Forster, seeking help to release Jackie. He wants to finish her business once and all because Jackie is the only living evidence of the deed. Suspecting Ordell's mischief, Jackie must now confide in Max, and the two of them must play a dangerous game on both ends to slip out of the mess with half a million dollars. 'Jackie Brown' revitalized the careers of both Pam Grier and Robert Forster, who had not starred in major roles for a long stretch despite being veterans.
Tarrantino had based the film on Elmore Leonards's 1992 novel titled 'Rum Punch.' The movie also stars Robert De Niro and Bridget Fonda. In the following list, I have tried to include some films that one might enjoy watching if they liked Tarantino's gritty treatment.. Though they haven't similar storyline, these flicks share something in common when it comes to their impact on us. So, without further ado, here is the list of best movies similar to 'Jackie Brown' that are our recommendations. You can watch several of these movies like 'Jackie Brown' on Netflix, Hulu or Amazon Prime.
10. The Friends of Eddie Coyle (1973)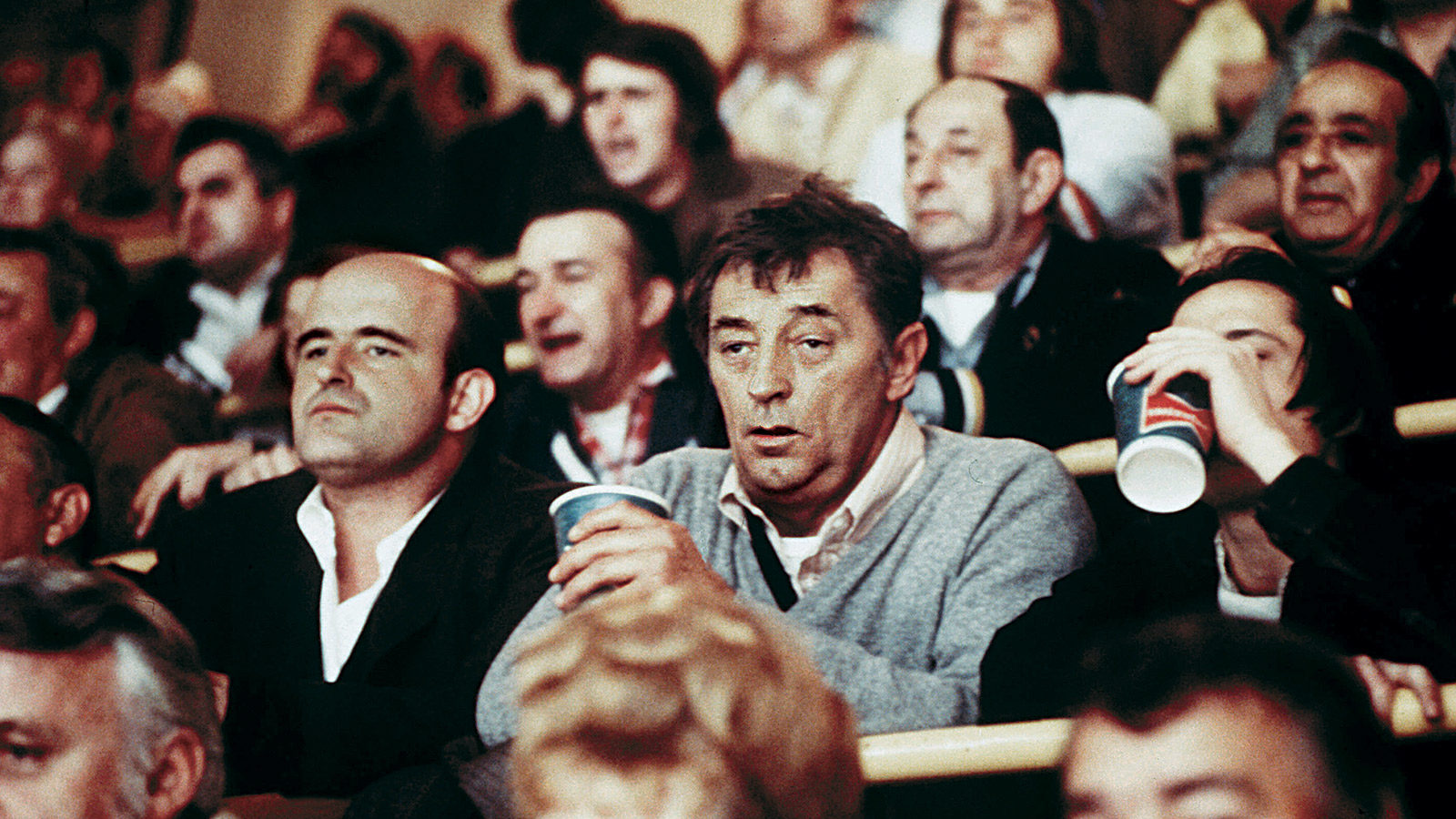 The Boston gunrunner Eddie "Fingers" Coyle has so many perils to deal with including his age, dangerous enemies and a five-year jail term looming over him. He has a wife and kids to look after and that makes him wary of jail. He also works as a truck driver for a local bar-owner, Dillon, who happens to be an informant for Alcohol, Tobacco and Firearms Department (ATF) Agent Dave Foley. Eddie's only hope to avert a jail sentence is Dave. Eddie buys guns from another gunner, also incidentally called Jackie Brown, and gives him up to Dave. But Dave wants more! A desperate Eddie now get rid of the gang of bank robbers he supplies guns to, only to discover that he faces the maximum amount of danger as Dave already knows about the gang and the gang knows what Eddie is planning for. 'The Friends of Eddie Coyle,' which is directed by Peter Yates, stars Robert Mitchum as Eddie Coyle, Peter Boyle as Dillon and Richard Jordan as Dave Foley, among others.
Read More: Movies Like Fifty Shades of Grey
9. Out of Sight (1993)
'Out of Sight' is a film by Steven Soderbergh, based on the 'Jack Brown' author Elmore Leonard's book of the same. In fact production for 'Out of Sight' had to be halted as it also had the character of Ray Nicholette and the makers wanted to cast Michael Keaton in the role. Keaton eventually ended up playing Nicholette in both the films but appeared in 'Out of Sight' for a very brief scene. A notorious bank robber named Jack Foley, played by George Clooney breaks out of prison and while that happens, incidentally has to spend time in a car trunk with US Marshal, Karen Sisco, played by Jennifer Lopez. Later, Sisco is handed the duty of bringing back Jack to jail but finds a mutual attraction between the two coming in the way. The film also stars Don Cheadle, Samuel L. Jackson, Dennis Farina, Nancy Allen, Steve Zahn, Catherine Keener, and Albert Brooks.
9. Heist (2001)
Joe Moore, played by Gene Hackman, is a thief who is very passionate about his profession . His team of thieves includes Bobby Blane, played by Delroy Lindo, Don "Pinky" Pincus, played by Ricky Jay and his wife, Fran, played by Rebecca Pidgeon. Their successful career as thieves takes a turn when one elaborate heist attempt goes awry. Joe removes his mask to distract one of the employees of a New York jewelry store in the midst of the robbery and his face is captured by the security camera. Owing to the compromise, Joe's fence, Mickey Bergman, played by Danny De Vito, withholds the money that was Joe's due. Mickey now forces the gang to go after one last job before Joe retires and gets his money, but Mickey also wants his nephew, Jimmy Silk, played by Sam Rockwell, in for the job. However, things are not the same between the gang members as no one trusts each other. To make things more hostile, Joe's wife is possibly involved with Jimmy. Made in 2001, 'Heist' was written and directed by David Mamet.
Read More: Movies Like Hunger Games
7. Confidence (2003)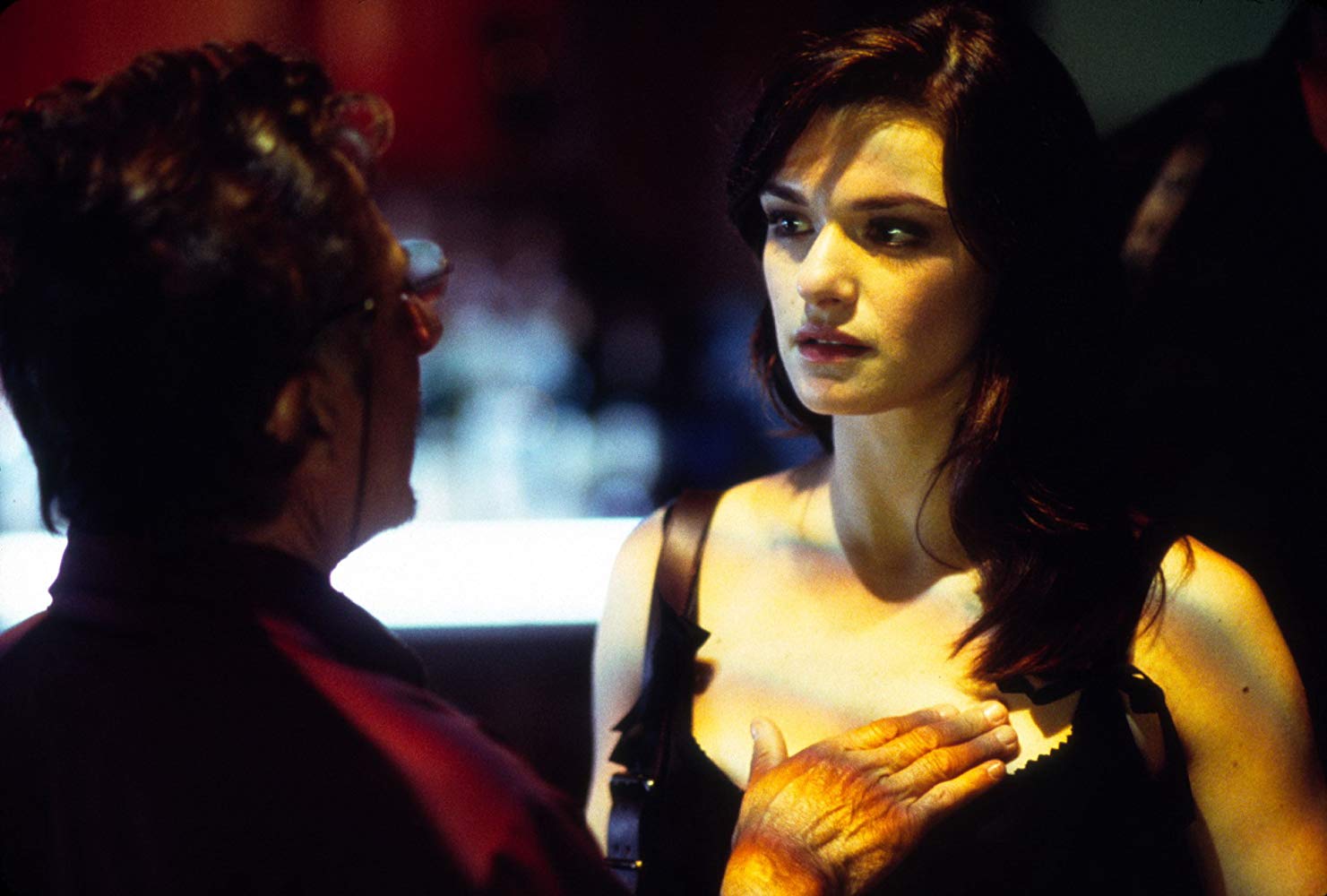 Jake Vig is the leader of a small group of swindlers based out of Los Angeles. His team includes Miles the adversary, Big Al the bystander, and Gordo, the dead shooting victim. Along with them, Jake has corrupt LAPD detectives Lloyd Whitworth and Omar Manzano in his pocket and uses them as per his needs. Their latest prey Louis Dolby, from whom they stole $150,000 dollars, was actually carrying the money for a criminal named "King," a fact that Jack and crew missed out. Jake no longer has the money, to return to the ruthless "King." They gang has not other option except execute another robbery, as per the directions of "King." Their new target is Morgan Price, a banker and a second-generation mobster. The money in question is $5 million dollars. "King" includes his own man Lupus in the team while Jake recruits Lily, a pickpocket he is attracted to. Things take a turn for the worse when the US Customs Agency Special Agent Gunther Butan crosses paths with the gang. The mission becomes personal for both Jake and Butan, who share the memory of an old acquaintance. Directed by James Foley and written by Doug Jung, 'Confidence' is a glossy thriller starring Edward Burns as Jake Vig, Rachel Weisz as Lily, Andy Garcia as Special Agent Gunther Butan, and Dustin Hoffman as Winston "King' King, among others.
6. El Mariachi (1992)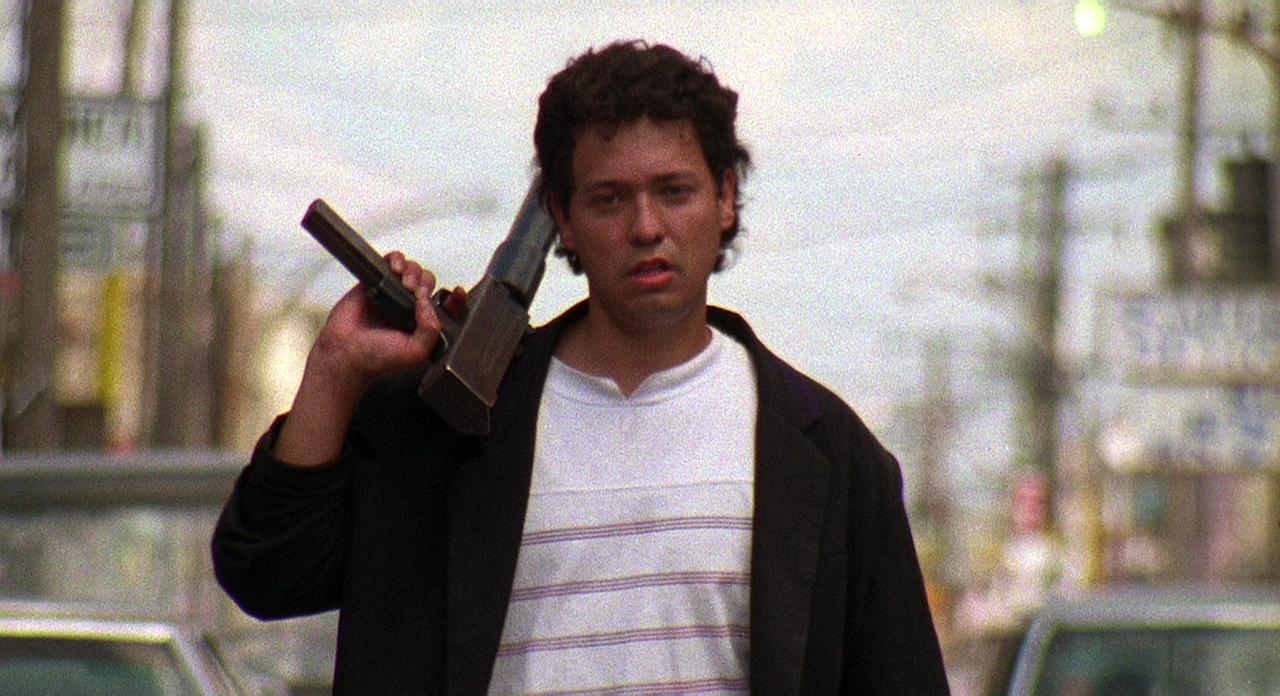 'El Mariachi' is Robert Rodriguez's feature film debut and the first installment in his Mexico Trilogy. A completely independent film and shot with an amateur cast, 'El Mariachi' has found its place in the Guinness World Records as the lowest-budget film ever made to gross $1 million at the box office. The plot follows the titular 'El Mariachi,' who is a traveling guitar played by amateur actor Carlos Gallardo. Mariachi plays guitar for a living while living a peaceful life. But when he drops in a small town bar for a drink, El Mariachi's life turns upside down. Carrying a guitar case, he is mistaken to be Azul, played by Reinol Martinez, a professional assassin who carries his gun in his guitar case. A local mob group takes El Mariachi to be Azul and tries to finish him off. Mariachi has to change his simpleton ways, and pick up the gun to leave the town without getting killed.
Read More: Movies Like Bolt
5. Hard Eight (1996)
'Hard Eight' is the celebrated directorial debut of Paul Thomas Anderson. The film was part of the Un Certain Regard in the 1996 Cannes Film Festival where it garnered rave reviews. Based on Anderson's 1993 short film titled 'Cigarettes and Coffee,' the movie follows Sydney, a seasoned gambler in Reno, and John, a young man without a penny. Their destinies entangle when Sydney takes John under his wings. Soon, John learns every tricks and tips of gambling and becomes Sydney's protege. But the strength of their bond is put to test when Clementine and Jimmy, a waitress and sex worker and a part-time gambler respectively, crash land between Sydney and John. Life goes on well for them, Clementine and John fall in love, get married, until by a sudden twist of fate, their life take a turn for the worse. The cast includes Philip Baker Hall as Sydney Brown, John C. Reilly as John Finnegan, Gwyneth Paltrow as Clementine, and Samuel L. Jackson as Jimmy. The compelling performances of a stellar cast and the Anderson's crafty filmmaking make 'Hard Eight' a joy to watch debut.
4. Mean Streets (1973)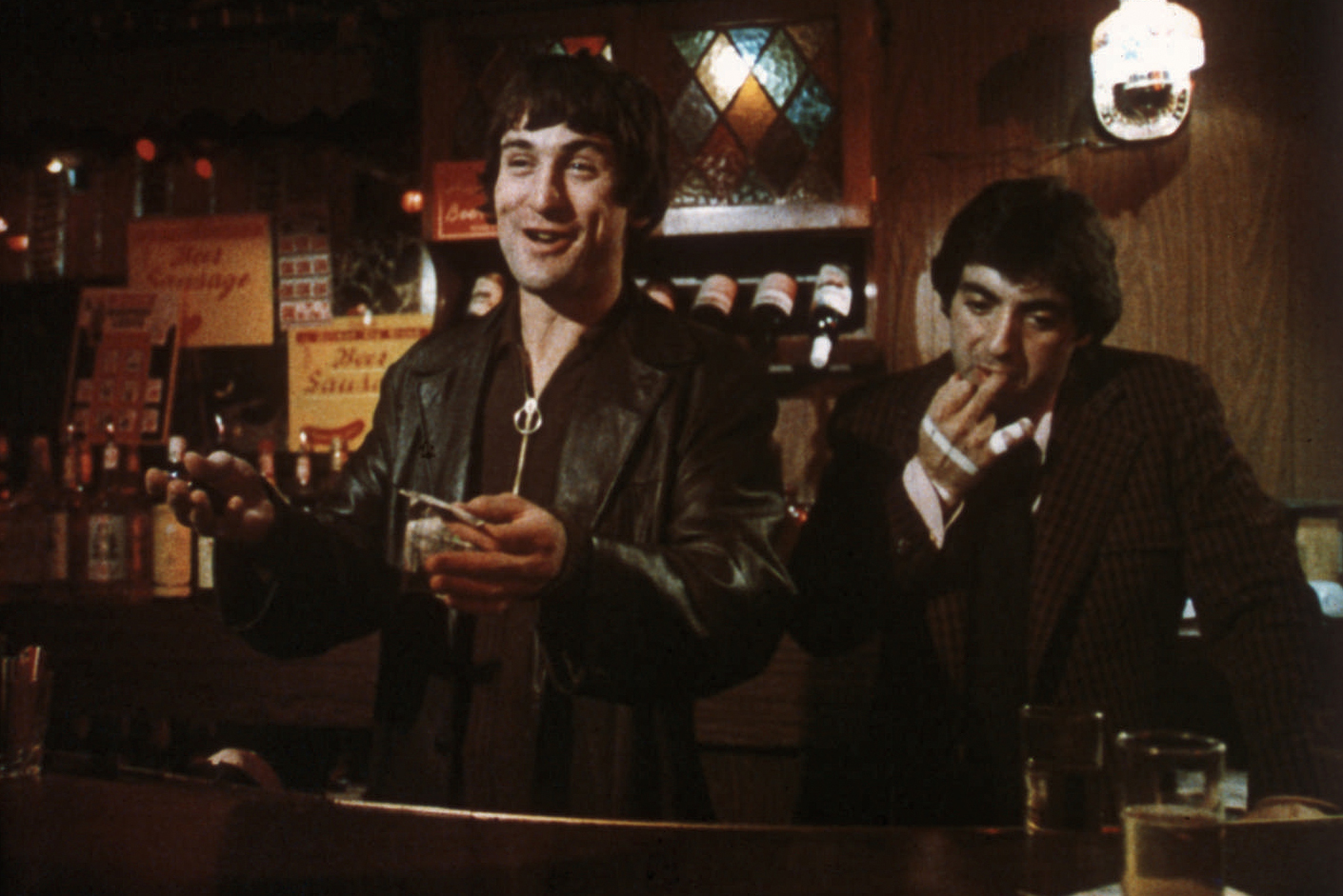 A series of vignettes depicting life in Little Italy, 'Mean Streets' is Martin Scorsese's masterpiece that brought him to the forefront among cinema's modern masters. The film is so brilliant in its craft and portrayal of everyday life. Charlie works for his uncle Giovanni who is a powerful loan shark and political fixer who mostly collects debts in In Little Italy, New York City. Charlie also feels responsible for the reckless life of his friend Johnny Boy, who is a small-time gambler neck-deep in debt. Moreover, he is in a relationship with Johnny's cousin Teresa, who is shunned by the society for being epileptic. A small-time loan shark, Michael, comes in search of Johnny from whom he owes money. A tense moment ensues after Johhny pulls out a gun. On Charlie's intervention, the situation gets under control but the three, Charlie, Johnny and Teresa must leave town for a while. While on their way out they are attacked by Michael and his henchmen. Robert De Niro plays Johnny Boy, while Harvey Keitel portrays Charlie Cappa. Other cast includes Amy Robinson as Theresa and Richard Romanus as Michael Longo. Even Martin Scorsese makes a small appearance as Jimmy Shorts in the film.
Read More: Movies Like Taxi Driver
3. Black Dynasty (2009)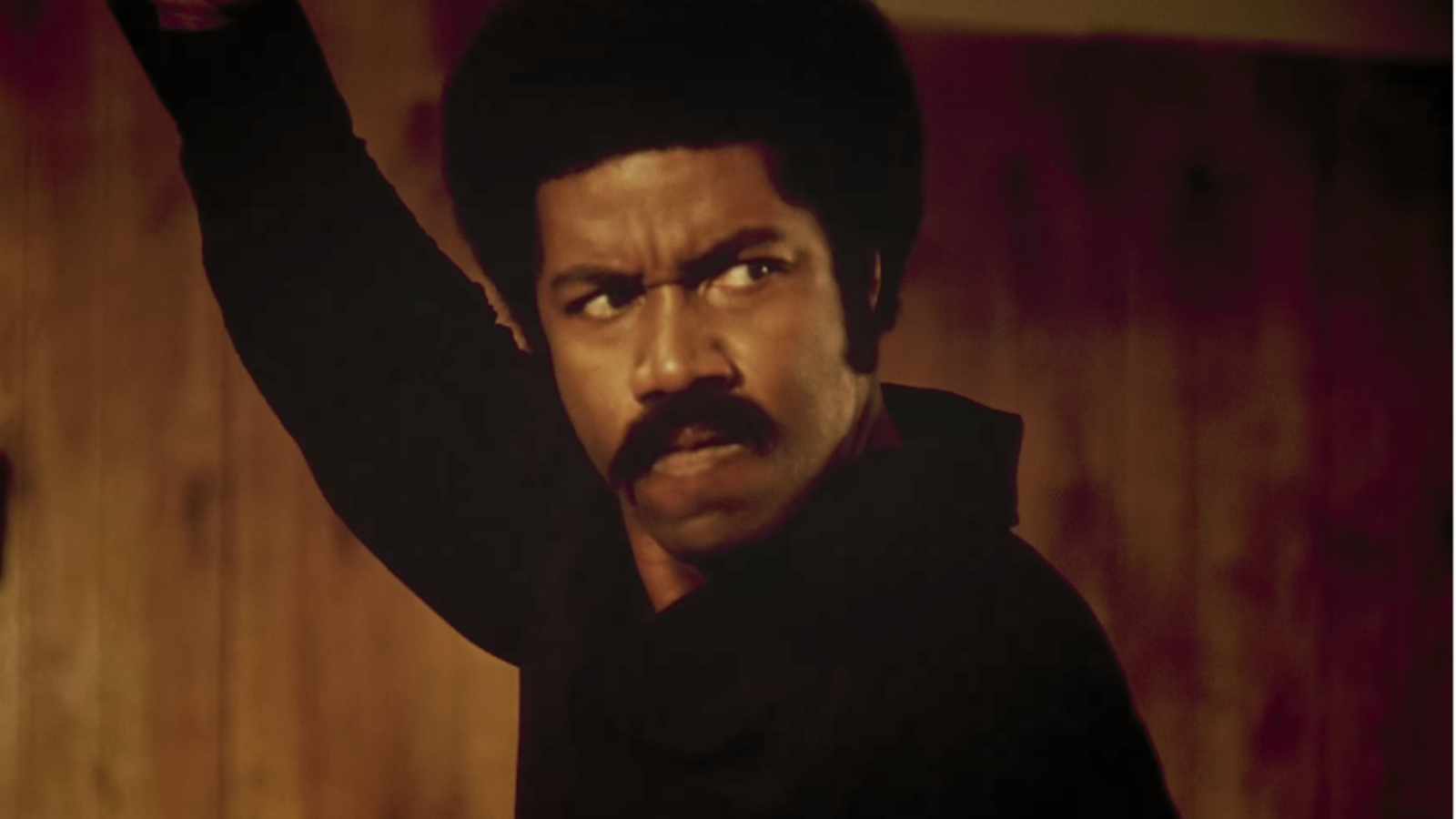 'Black Dynasty' is a film directed by Scott Sanders and is co-written by White, Sanders and Byron Minns who also stars in the film. The action comedy flick makes its place in this list because it is parody of the Blaxploitation films, to which Tarantino as well pays tribute in 'Jackie Brown.' Set in the '70s, former CIA agent and Vietnam war veteran "Black Dynamite" promises to clean the streets off drug peddlers who pump heroin into local orphanages and has flooded the ghetto with adulterated malt liquor. He is also after his brother's killer to pay back his vengeance. The film stars Michael Jai White in the titular role, alongside Tommy Davidson and Salli Richardson.
2. Coffy (1973)
'Coffy' is another Blaxploitation film written and directed by Jack Hill. This film also stars Pam Grier, in the hay days of her career, as an African-American vigilante looking for exact her revenge from a heroin dealer responsible for making her sister an addict. This is also one of the two films Tarantino pays direct tribute to in 'Jackie Brown.' Being a professional nurse, Coffy (Grier) has seen the dark side of heroin addiction on victims. However, when her sister becomes an addict, she wages a one-woman battle in the guise of a sex worker against the man who is responsible for her sister's plight. Eventually, she is left with shock to find out that her politician boyfriend is also involved in the racket.
1. Foxy Brown (1974)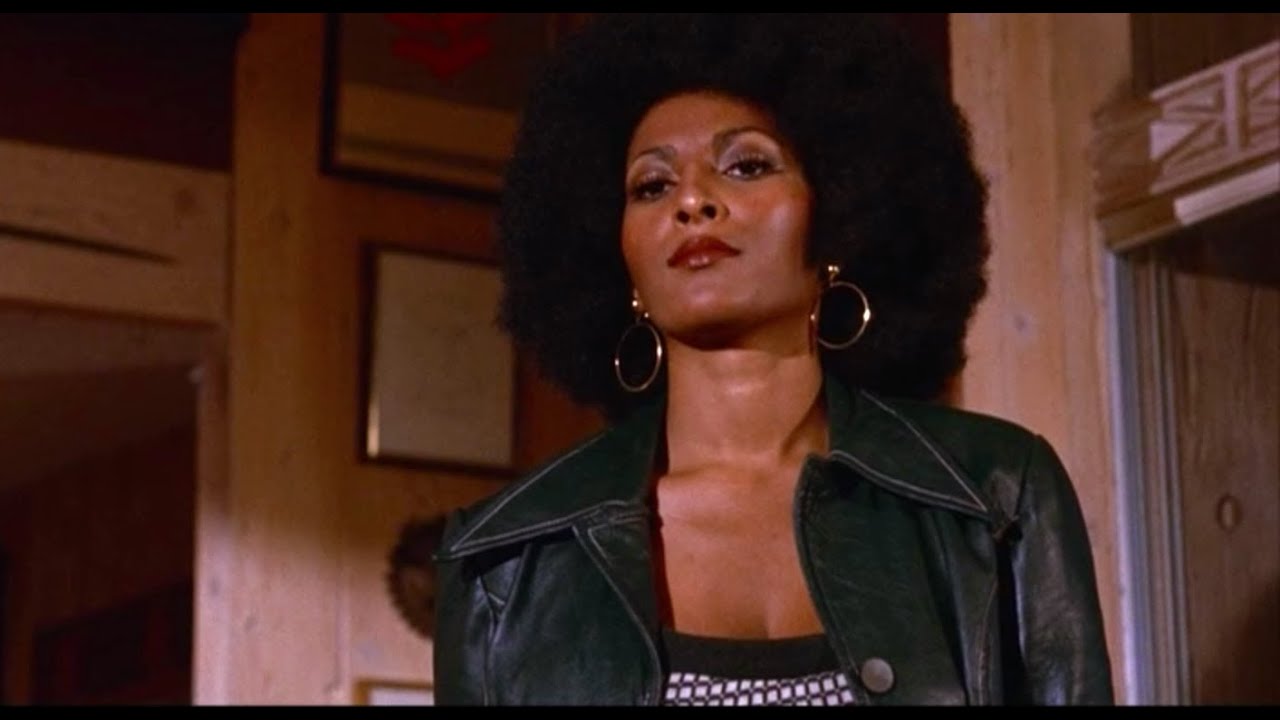 We round out this list with yet another Blaxploitation film from the '70s, 'Foxy Brown.' Pam Grier joins with director Jack Hill for the movie which got a moving tribute from Tarantino in his film 'Jackie Brown,' which sees the revival of Pam Grier as an action heroine. Back in the '70's, 'Foxy Brown' was seized and confiscated in the United Kingdom under section 3 of the Obscene Publications Act 1959. The plot follows small-time hustler Link, played by Antonio Fargas, gives up the identity of an undercover cop, played by Terry Carter, who also happens to be Link's sister's boyfriend. Link does this to save his himself from gangsters to whom he owes $20,000 dollars and is unable to pay. His sister is Foxy Brown. When the gangsters shoot down her boyfriend, Foxy poses as a sex worker and embarks on her revenge mission. With the help of local vigilantes, she executes culprits responsible for her boyfriend's death, which also includes her brother.
Read More: Movies Like The Color Purple