Samuel L. Jackson is an American actor and film producer. He achieved prominence and critical acclaim in the early 1990s with films such as 'Goodfellas', 'Jungle Fever', 'Patriot Games', 'Amos & Andrew', 'True Romance', 'Jurassic Park' and his collaborations with director Quentin Tarantino including 'Pulp Fiction', 'Jackie Brown', 'Django Unchained' and 'The Hateful Eight'. He is a highly prolific actor, having appeared in over 100 films, including 'Die Hard with a Vengeance', 'A Time to Kill', 'The Long Kiss Goodnight', 'The Negotiator', 'Deep Blue Sea', 'Unbreakable', 'Shaft', 'xXx', 'Snakes on a Plane', 'Kong: Skull Island' and the 'Star Wars' prequel trilogy.
With his permission, Samuel L. Jackson's likeness was used for the Ultimate version of the Marvel Comics character Nick Fury. He has also played Fury in the Marvel Cinematic Universe (MCU) films 'Iron Man', 'Iron Man 2', 'Thor', 'Captain America : The First Avenger', 'The Avengers', 'Captain America: The Winter Soldier', 'Avengers : Age of Ultron' and 'Avengers : Infinity War', as well as the TV show 'Marvel's Agents of S.H.I.E.L.D.'. Jackson has also provided his voice to several animated films, television series and video games, including the roles of Lucius Best / Frozone in Pixar Animation Studios' films 'The Incredibles' and 'Incredibles 2', Mace Windu in 'Star Wars: The Clone Wars', Afro Samurai in the anime television series 'Afro Samurai', and Frank Tenpenny in the video game 'Grand Theft Auto: San Andreas'.
In case, you were wondering what is the next Samuel L. Jackson movie or tv show, you are at the right place. Here's the list of upcoming Samuel Jackson films and television shows scheduled to release in the near future. Undoubtedly the talented actor will be looking to amaze us just as he has done in the past.
9. The Banker (2019)
'The Banker' is an upcoming drama film written and directed by George Nolfi. The plot is set in the 1950s when two African American entrepreneurs have a white man pretend to be the head of their company. It was announced in October 2018 that George Nolfi was directing the film, which he co-wrote with Niceole Levy. Samuel Jackson, Anthony Mackie, Nicholas Hoult, Nia Long and Taylor Black are set to star. The movie is slated to be released on December 6, 2019.
8. The Last Full Measure (2020)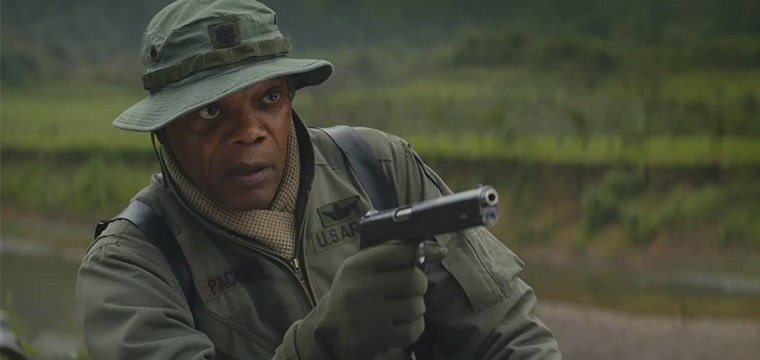 'The Last Full Measure' is an upcoming war drama film written and directed by Todd Robinson. It follows the story of a Pentagon investigator working to have the sacrifice of a Vietnam War medic honored. The cast includes Sebastian Stan, Christopher Plummer, William Hurt, Ethan Russell, Ed Harris, Zach Roerig, and Samuel Jackson. The movie is slated to be released on January 17, 2020.
7. Untitled Saw Project (2020)
The upcoming 'Saw' movie is a horror film from Darren Lynn Bousman. Plot details have been kept under wraps but reports suggest that the film will be a reimagining of the classic horror movie, 'Saw'. The franchise itself revolves around the Jigsaw killer, John Kramer, who traps victims in deadly situations to test their will to live. The upcoming film too will have the treacherous traps, smart clues, and suspense that will keep audiences on the edge of their seats.
The movie comes from Lionsgate and they have spoken of it, saying, "We think Samuel L. Jackson and Chris Rock along with Max Minghella and Marisol Nichols make this film completely special in the 'Saw' canon and we can't wait to unleash this unexpected and sinister new story on fans of this franchise. This is next level of 'Saw' on full tilt". The film is slated to be released on May 15, 2020.
6. The Hitman's Wife's Bodyguard (2020)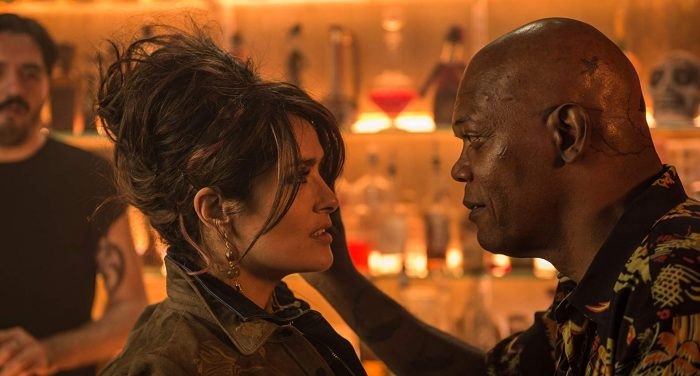 When Ryan Reynolds, Samuel L. Jackson, and Salma Hayek joined hands for the 2017 action-comedy 'The Hitman's Bodyguard', Lionsgate reaped the benefits at the box office. Besides, the surprise hit made them think about a sequel and 'The Hitman's Wife's Bodyguard' is in the pipeline.
According to reports, all original cast members are coming back for more, along with an addition of the action star Frank Grillo, known for 'The Purge: Anarchy,' 'The Grey,' and 'Warrior.' The 2017 movie centered on a worn-out bodyguard, played by Reynolds, who messed up with a dangerous plot involving a daredevil hitman, played by Jackson. Hayek played the hitman's wife. The second installment is rumored to begin with Jackson and Hayek's characters enlisting Reynolds' character to execute a dangerous assignment on Italy's Amalfi coast. The movie is slated for a 2020 release.
Read More: Upcoming Liam Neeson Movies
5. What If…? (2021)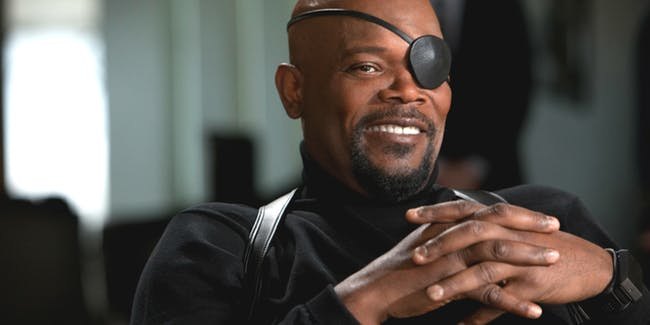 'What If…?' is an upcoming animated series from Marvel that will air on Disney+. Marvel is putting a lot of exciting content out there, continuously pushing the boundaries of its universe and the superhero series will help these efforts. While most details about what the show will entail, are being kept under wraps, we know that 'What If…?' will turn the pivotal moments in the Marvel Cinematic Universe on its head. It will explore alternate realities, taking audiences into uncharted territories.
For example, the series might explore what would happen if Loki got Thor's hammer instead of Thor. Samuel L. Jackson will be lending his voice to the character of Nick Fury in the upcoming series. By now, Jackson has made several appearances as the super-spy who always has a trick up his sleeve. Thus, we expect a breezy performance from the veteran actor. 'What If…?' is slated to release in 2021.
4. Blazing Samurai (2021)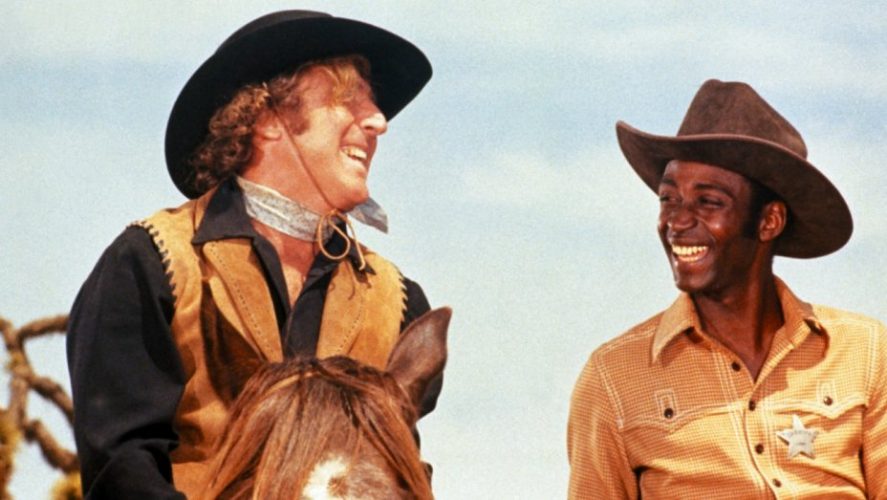 'Blazing Samurai' is an upcoming American computer-animated action-adventure comedy film inspired by Mel Brooks' seminal 1974 Western comedy film 'Blazing Saddles', directed by Chris Bailey and written by Ed Stone and Nate Hopper.
The film stars Michael Cera, Samuel Jackson, Ricky Gervais, George Takei, Gabriel Iglesias, Djimon Hounsou, Michelle Yeoh, and Mel Brooks. The movie follows a samurai who wishes to make his dreams come true, but must battle enemies and go through trials before that happens. The film is slated to be released in 2021.
Read More: Upcoming Emma Stone Movies
3. Enslaved (TBA)
Samuel L. Jackson will be seen hosting a documentary series titled 'Enslaved' soon. Directed by Emmy-winner Simcha Jacobovici, 'Enslaved' explores the excruciating forceful migration of Africans to the New World. "For me, this is much more than a TV series. For me, Enslaved is an attempt to give a voice to the millions whose voices were silenced," Jackson, whose ancestors came from Gabon in West Africa, said to THR.
The documentary closely follows their journey through centuries from the homeland to the life of slavery and suffering. The crew makes use of underwater archaeology to investigate sunken slave ships to reveal the horror of human souls went down with those death vessels.
Read More: Upcoming Matthew McConaughey Movies
2. Inversion (TBA)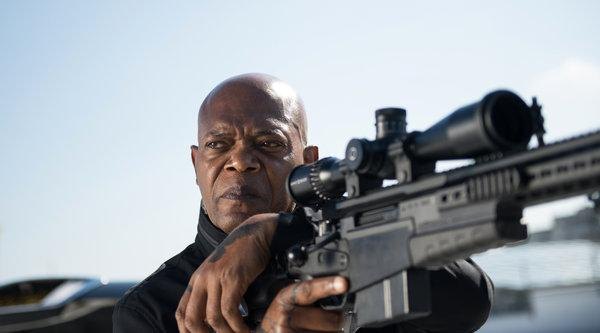 Samuel L. Jackson will fight off a gravity war in the outer space in the upcoming sci-fi epic 'Inversion.' Even though reports about the project surfaced three years ago, it has been stranded in the development hell ever since. Jackson will play a seasoned Homeland Security investigator who teams up with an American con man, played by Travis Fimmel, a young Chinese physicist, played by Liu Yifei to ward off the calamity.
Peter Segal is at the director's chair with a screenplay written by Paul Haggis, David Arata, and Bragi Schut. The project was first introduced at Cannes in 2014 and there are very few reports about it that came out ever since.
1. Spinning Gold (TBA)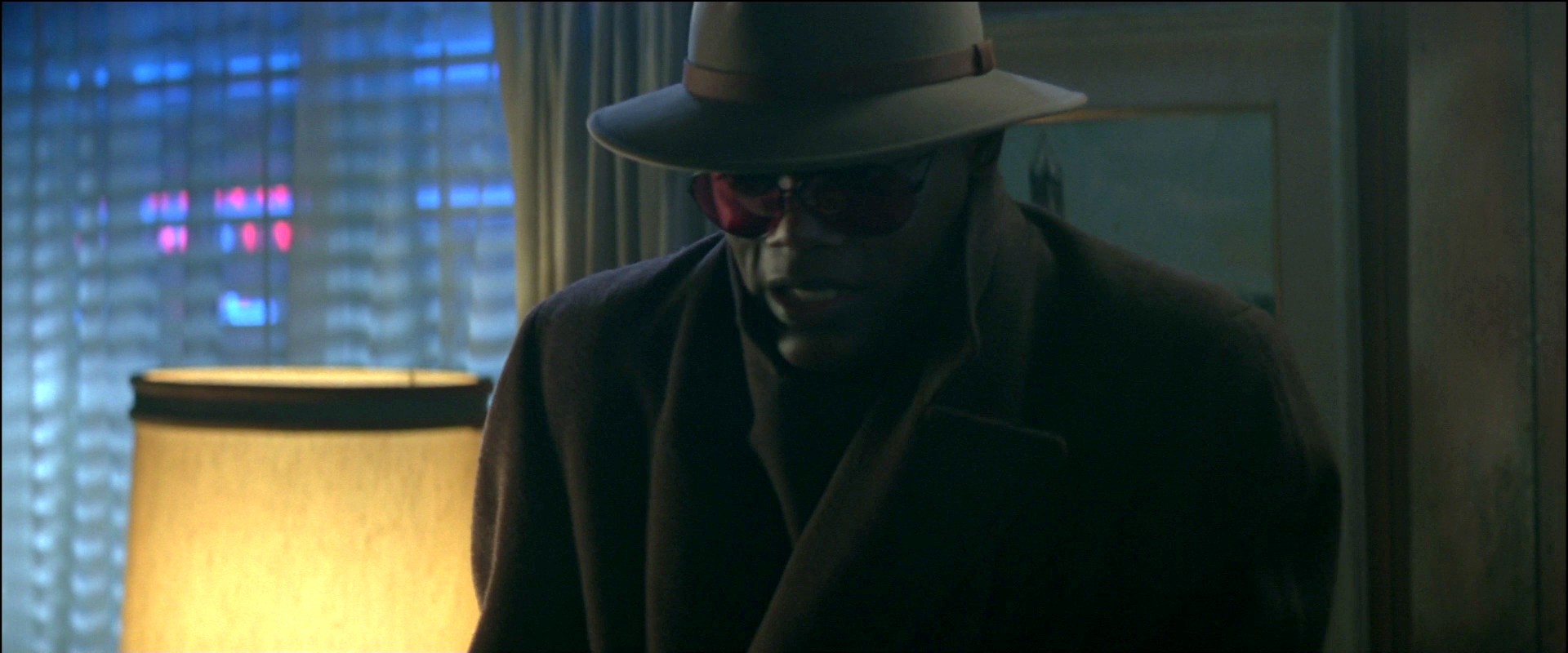 Samuel L. Jackson will be seen as George Clinton in the forthcoming biopic of Neil Bogart, titled 'Spinning Gold.' The movie follows Bogart's prime years at Casablanca Records label which launched the careers of prominent names in the music world like Parliament, Donna Summer, Village People, The Isley Brothers, Gladys Knight, Bill Withers, and Curtis Mayfield, among others.
According to Deadline, Samuel L. Jackson will step into the shoes of the Parliament bandleader and funk icon George Clinton. Revered as one of the pioneers of funk music, Clinton is a Grammy-winning funk, hip-hop, and rock & roll legend with a career spanning more than five decades. Clinton has released several popular albums under his Parliament-Funkadelic collective. Jeremy Jordan is set to play the central character of Niel Bogart who began his musical career as a singer in the '60s. Later he collaborated with labels like Cameo-Parkway Records and Buddha Records to launch his career as a record executive.
In 1973, Bogart launched Casablanca Records which became a hotspot for funk and disco artists. Clinton's Parliament emerged into prominence after signing a deal with Casablanca in 1974. Bogart went on to become a musical idol-maker of the '70 before dying of cancer and lymphoma in 1982 at the age of 39. Michelle Monaghan is set to play his wife, Beth while Caitlin Fitzgerald will portray Joyce Biawitz, Bogart's second wife who became the co-manager of KISS. 'Spinning Gold' will also feature D.L. Hughley as Bootsy Collins, Kenan Thompson as Motown Records founder Berry Gordy, Jason Isaacs as Al Bogatz, Jason Derulo as Ron Isley, Jazmine Sullivan as Gladys Knight, Steven Strait as Gene Simmons, and Sam Nelson Harris as Paul Stanley. Dan Fogler, Chris Redd, and James Wolk round out the cast.
The biopic is written and directed by Bogart's son, Timothy Scott Bogart. Laurence Mark produces the film along with Harvey Mason Jr., Evan "Kidd" Bogart, Gary Randall, and Wei Zheng. Bogart's Boardwalk Entertainment has fully financed the project in association with Jessica Martins' Hero Entertainment.
ALREADY RELEASED
Glass (2019)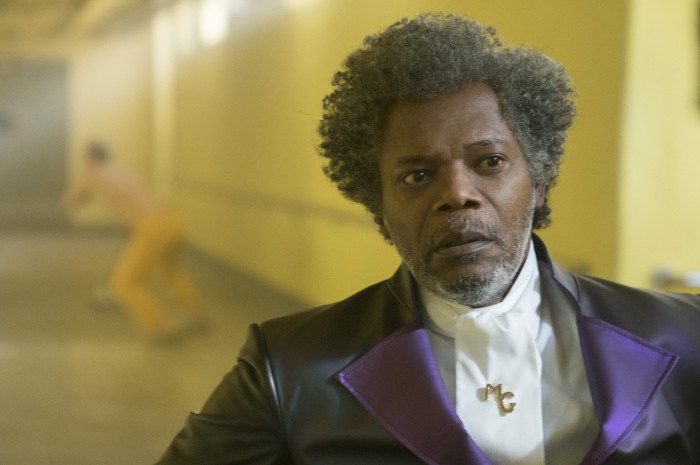 'Glass' is an American superhero horror-thriller film written, co-produced and directed by M. Night Shyamalan. The film is the third and final installment in the 'Unbreakable' series, which includes, 'Unbreakable' and 'Split'.
The movie follows Beast, David Dunn and Mr. Glass being taken to a mental health care facility where a trained professional tries to convince them that their powers are supposedly all in their head. Bruce Willis, Samuel L. Jackson, Spencer Treat Clark, and Charlayne Woodard reprise their 'Unbreakable' roles, while James McAvoy and Anya Taylor-Joy return as their 'Split' characters. The film released on January 18, 2019.
Captain Marvel (2019)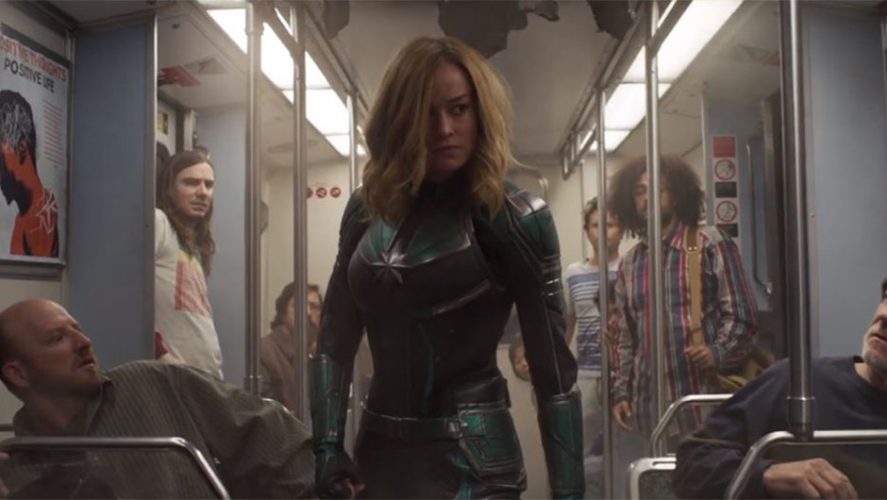 'Captain Marvel' is an American superhero film based on the Marvel Comics character Carol Danvers / Captain Marvel. Produced by Marvel Studios and distributed by Walt Disney Studios Motion Pictures, it is the twenty-first film in the Marvel Cinematic Universe (MCU). The film is written and directed by Anna Boden and Ryan Fleck, with Meg LeFauve, Nicole Perlman, Geneva Robertson-Dworet, Liz Flahive, and Carly Mensch also contributing to the screenplay.
Brie Larson stars in the title role, alongside Samuel L. Jackson, Ben Mendelsohn, Djimon Hounsou, Lee Pace, Lashana Lynch, Gemma Chan, Algenis Perez Soto, Rune Temte, Mckenna Grace, Clark Gregg, and Jude Law. Set in 1995, the story follows Danvers as she becomes Captain Marvel after the Earth is caught in the center of an intergalactic conflict between two alien races. The movie released on March 8, 2019.
Shaft (2019)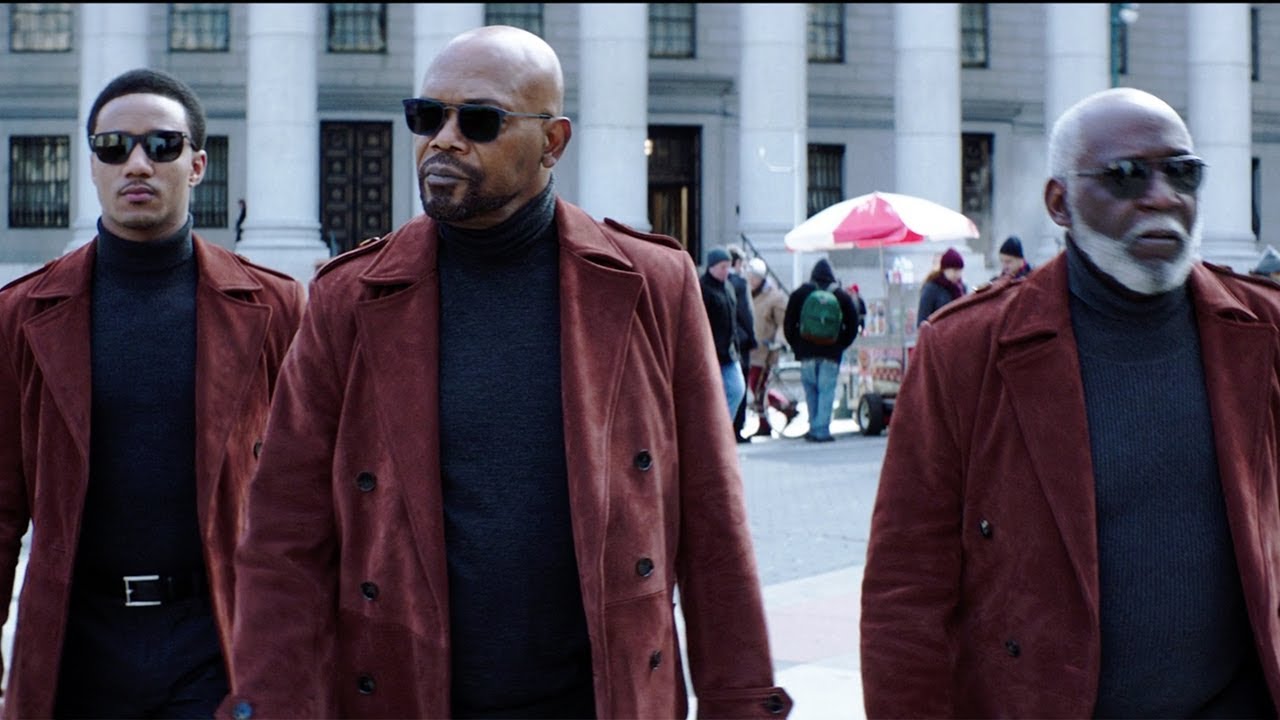 'Shaft' is an American action comedy film directed by Tim Story and written by Kenya Barris and Alex Barnow. The film stars Jessie Usher, Samuel L. Jackson, and Richard Roundtree. It is the fifth film in the 'Shaft' series and a direct sequel to 'Shaft', released in 2000.
The movie follows Shaft's son as he walks in his father's footsteps while trying to become his own person. It is filled with action, smart quips and intense storytelling that marks the franchise. The movie released on June 14, 2019.
Read More: Upcoming Ryan Reynolds Movies
Spider-Man: Far From Home (2019)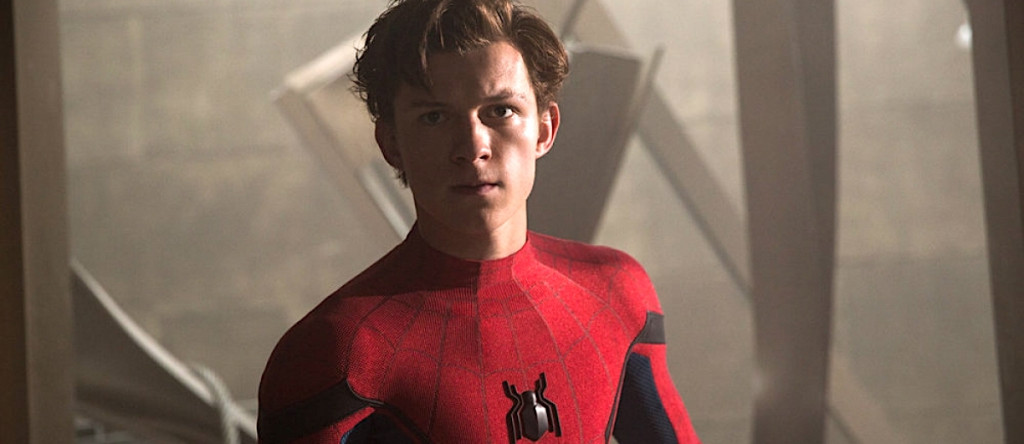 'Spider-Man: Far From Home' is an American superhero film based on the Marvel Comics character Spider-Man, produced by Columbia Pictures and Marvel Studios, and distributed by Sony Pictures. It is the sequel to 'Spider-Man: Homecoming' and marks a new phase in the Marvel Cinematic Universe (MCU). The film is directed by Jon Watts and written by Chris McKenna and Erik Sommers.
It stars Tom Holland as Peter Parker / Spider-Man, and we see the hero coping with the loss of his mentor, Iron Man. Soon Parker has to step up as a hero and team up with the shady Mr. Mysterio when a new threat called the Elementals seems to put the world at risk. The movie released on July 2, 2019.
Read More: Upcoming Tom Holland Movies