Robert De Niro is probably one of the greatest screen actors to come out of his generation. With a career spanning more than four decades, he has established himself as one of the most revered figures in the American film industry. De Niro's first major film roles were in the sports drama 'Bang the Drum Slowly' and Martin Scorsese's crime film 'Mean Streets', both released in 1973. He was cast as the young Vito Corleone in the 1974 film 'The Godfather Part II', for which he won the Academy Award for Best Supporting Actor. He subsequently earned Academy Award nominations for the psychological thrillers 'Taxi Driver' and 'Cape Fear', both directed by Scorsese.
He continued to receive additional nominations for Michael Cimino's Vietnam war drama 'The Deer Hunter', Penny Marshall's drama 'Awakenings' and David O. Russell's romantic comedy-drama 'Silver Linings Playbook'. His portrayal of gangster Jimmy Conway in Scorsese's crime film 'Goodfellas', and his role as Rupert Pupkin in the black comedy film 'The King of Comedy', earned him BAFTA Award nominations. He has had a longtime collaboration with director Martin Scorsese, which has produced a large variety of work. His portrayal of Jake LaMotta in the 1980 film 'Raging Bull' earned him the Academy Award for Best Actor.
De Niro has earned four nominations for the Golden Globe Award for Best Actor for his work in the musical drama 'New York, New York', the action-comedy 'Midnight Run', the gangster comedy 'Analyze This', and the comedy 'Meet the Parents'. Other notable performances include roles in '1900', 'Once Upon a Time in America', 'Brazil', 'The Mission', 'The Untouchables', 'Heat' and 'Casino'. He has directed and starred in films such as the crime drama 'A Bronx Tale' and the spy film 'The Good Shepherd'.
Despite having had a very long career full of great roles, De Niro has been showing no signs of slowing down. Many movies of his are lined up for release either in pre or post-production stages or are being filmed. So, what is the next Robert De Niro movie? Well, the good news is that we have a clear answer to that question. Here's the list of upcoming Robert De Niro films scheduled to release in the near future. We can only hope that the latest new Robert De Niro movies will be as good as his past films.
Read More: Upcoming Al Pacino Movies
6. The Irishman (2019)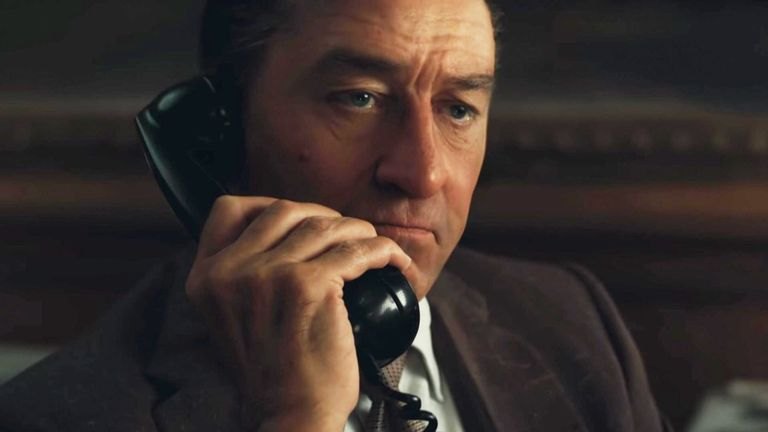 'The Irishman' is an upcoming American biographical crime film produced and directed by Martin Scorsese and written by Steven Zaillian, based on the book 'I Heard You Paint Houses' by Charles Brandt. The film stars Robert De Niro as Frank Sheeran, a labor union member and alleged hitman for the Bufalino crime family, and Al Pacino as Jimmy Hoffa. Joe Pesci appears as Russell Bufalino, Anna Paquin as Peggy Sheeran, Bobby Cannavale as Felix "Skinny Razor" DeTullio, Harvey Keitel as Angelo Bruno, and Ray Romano as Bill Bufalino.
The story is about how the Bufalino crime family might have had a hand in Hoffa's mysterious disappearance. Sheeran claimed that he was the one who killed Hoffa and Scorsese uses 'The Irishman' to look at American society of that time through the lens of crime while ensuring that he weaves fact and fiction effortlessly to deliver yet another gangster epic worthy of the director's name. From what we know of the movie, Scorsese shows plenty of fictionalized versions of real-life events as we witness how Sheeran got close to Hoffa, who has been accused of having mob ties himself. We also see how the Bufalino crime family reaches out to Sheeran and recruits him to take care of Hoffa, who they consider as a problem to their larger interests.
De Niro is sure to amaze us in the role of the hitman instrumental in Hoffa's disappearance. The film is slated to be released by Netflix on November 27, 2019, and audiences are not just eagerly waiting to see what will perhaps be one of the greatest gangster films, but also to see how the de-aging technology has been used in the movie to cover a wide time span of the lives of the central characters.
Read More: Upcoming Paul Thomas Anderson Movie
5. The War with Grandpa (2020)
'The War with Grandpa' is an upcoming American family comedy film directed by Tim Hill, based on the novel of the same name by Robert Kimmel Smith. The film stars Robert De Niro, Christopher Walken, and Oakes Fegley. The plot revolves around the relationship between a grandfather and his grandson. Forced to give up his room to his grandfather (Robert De Niro), a scheming boy (Oakes Fegley) devises a series of outrageous pranks in an attempt to make him move out.
De Niro is mostly seen in roles where he faces dangerous adversaries. It will certainly be quirky and funny to see the actor playing an old man who has to go up against the wiles of his grandson. Currently, the movie is slated to be released in 2020. De Niro has already played his part in several comedies and will be looking to bring that same easygoing performance in the movie, which is bound to benefit from the talented star's involvement.
Read More: Upcoming Arnold Schwarzenegger Movies
4. The Comeback Trail (TBA)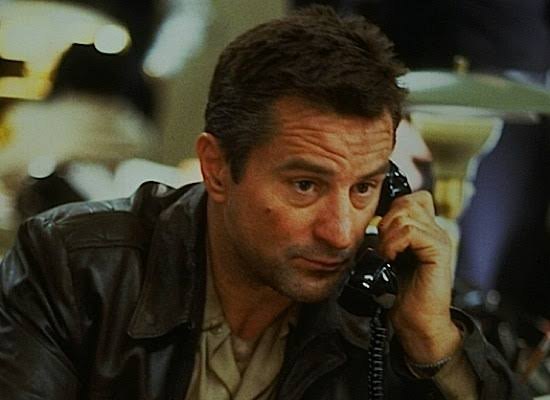 'The Comeback Trail' is an upcoming American comedy movie written and helmed by George Gallo. It is a remake of Harry Hurwitz's 1982 film of the same name. The plot follows Max Barber, played by Robert De Niro, who owes money to a mob boss, played by Morgan Freeman. Barber creates an insurance fraud by setting up a suicidal movie star named Duke, played by Tommy Lee Jones, in a badly written Western. The intention is to kill him during the first days of filming but Duke rises to the occasion as the others are taken along on a journey towards redemption.
De Niro and Gallo have previously collaborated on 'Midnight Run' and will be looking to rework their magic once again. Gallo is an expert at mixing elements of crime and comedy to deliver movies that are light, entertaining and fun to watch. We are excited to see what he does with 'The Comeback Trail', and if he takes the movie in a different direction than what the previously made film depicted. When this is coupled with the stellar cast that is on board for 'The Comeback Trail', we are already in for a wide range of performances that are bound to blow our minds.
3. Killers of the Flower Moon (TBA)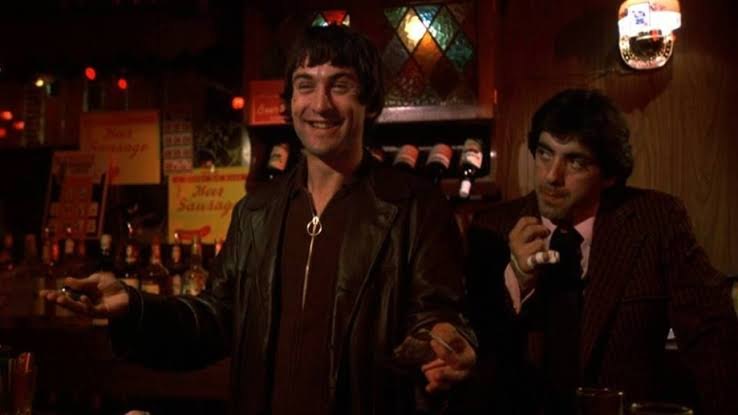 Robert De Niro is set to collaborate with Martin Scorsese once again as he appears in 'Killers of the Flower Moon', an upcoming crime movie that is set in the 1920s. The story takes place in Oklahoma where a newly formed Bureau of Investigation begins to look into a series of murders of wealthy Osage Indians who have been granted the revenue rights to the oil that has been discovered under their lands. The plot is based on the book titled 'The Osage Murders and the Birth of the F.B.I.'. Leonardo DiCaprio also stars in the film and with Scorsese's attention to detail, the historical crime film is bound to be a success.
It is needless to speak much about the talents of the film's cast. Instead, the very excitement of seeing Robert De Niro collaborating with Leonardo DiCaprio should be enough to make us look forward to the movie. De Niro is seriously stepping up his game, even in old age, as this marks his second Scorsese project in the pipelines with the aforementioned 'The Irishman' slated to air on Netflix. However, 'Killers of the Flower Moon' will be a very different kind of project for the actor who will be stepping on to make a crime film, but De Niro will surely deliver a fantastic performance.
2. After Exile (TBA)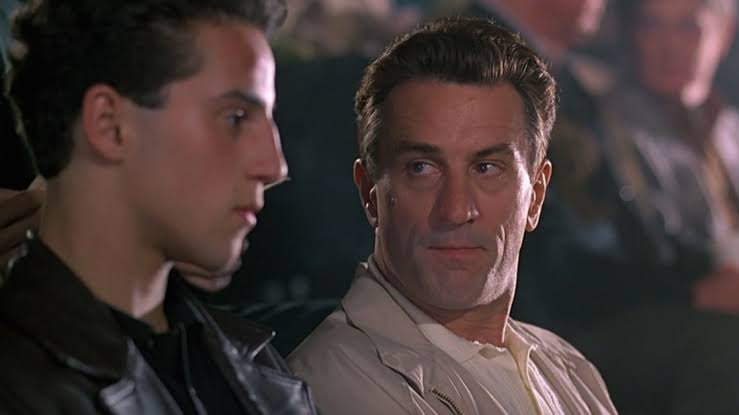 'After Exile' is a drama that follows Mike Delaney, played by Shia LaBeouf who is released from prison after the murder of an innocent man during a violent robbery. Now, he must reenter his old life. Along with his ex-criminal father, played by Robert De Niro, Mike must try to save his younger brother who is about to enter a life of drugs and crime. The movie is about the journey towards redemption and forgiveness. De Niro plays the part of Ted Delaney, an alcoholic ex-con suffering from guilt. Having lost his wife years ago, all he has left is an instinct to save his sons from the dark and destructive paths they are on.
While the characters that De Niro plays are mostly larger than life, it would be wrong to assume that the actor cannot bring a certain level of groundedness and grit to his performance. One only has to look at some of his earlier roles to ascertain this. Thus, 'After Exile' will surely witness De Niro playing a man who has very little left to lose, who holds on fiercely to his two sons, the only good things in a life that is filled with pain and regrets. Undoubtedly, we are in for one of the most intense performances from the veteran actor.
1. Untitled Robert De Niro/Ramirez/Jakubowicz Project (TBA)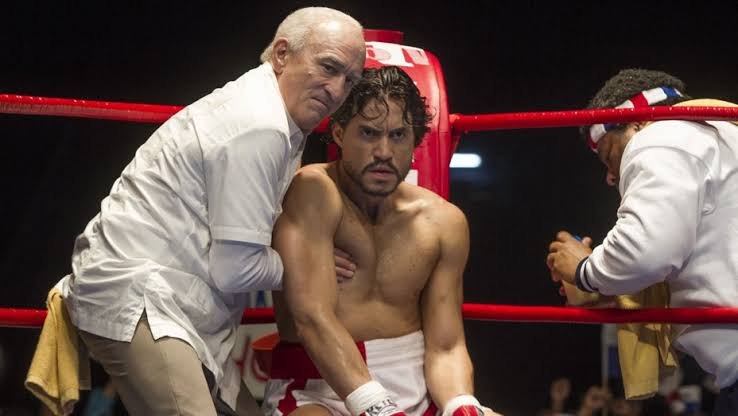 Not much is known about the plot, except that the film stars Edgar Ramirez and Robert De Niro in leading roles. The film will be directed by Jonathan Jakubowicz, who happens to be one of Venezuela's most celebrated filmmakers. Jakubowicz previously directed 'Hands of Stone' (2016), in which Édgar Ramírez and Robert De Niro co-starred.
Read More: Upcoming Jim Carrey Movies
ALREADY RELEASED
Joker (2019)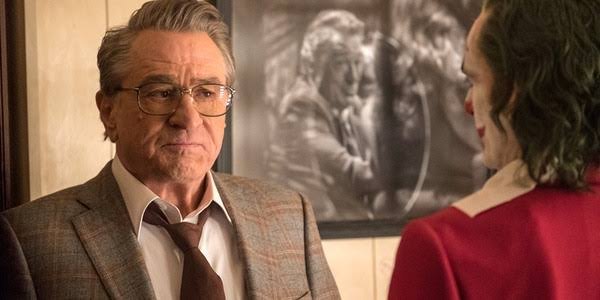 Robert De Niro can be seen in the movie 'Joker', which is a biographical sketch of the arch-nemesis of Batman, Joker. Todd Phillips has directed the movie based on a screenplay written by him and Scott Silver. The film is centered on how the popular comic book villain known as Joker came to be. The studio describes Phillips' film as being an "exploration of a man disregarded by society [that] is not only a gritty character study but also a broader cautionary tale." We see how Arthur Fleck is a man who is beaten down by the tough society of Gotham until he decides to put on a smile and becomes the criminal mastermind known as The Joker.
The film stars Zazie Beetz as Sophie Dumond, Joaquin Phoenix as Joker, Robert De Niro as a talk show host, Frances Conroy as Penny, Marc Maron and Josh Pais as Hoyt Vaughn. Phoenix's performance has been described as nothing short of profound both physically and mentally as he documents the transformation of a man who believes that life is a tragedy. However, he soon gives in to the absurdism of the vagaries of life and considers it to be a comedy. Putting a smile on his face, Phoenix's character becomes the dreaded clown prince of Gotham, that is, Joker. Director Todd Phillips' stand-alone 'Joker' hit theaters on October 4, 2019, to much critical and commercial acclaim.