One of the most phenomenal pieces of work ever put on celluloid is without a shadow of a doubt Martin Scorsese's swansong, Taxi Driver (1976). Armed with a script by Paul Schrader, Scorsese and Robert De Niro set out to make a picture which would redefine American cinema of the 70s and would place the American New Hollywood pictures artistically at par with the movies of the generation which inspired them, the French Nouvelle Vague. A famous movie director and movie enthusiast nicknamed QT by his fans have in an interview praised Taxi Driver as the greatest character study film of all time.
From the hauntingly beautiful opening sequence where the different colours of New York conglomerate across the screen, and steam that rises from the manhole covers to the violent shootout at the end, Taxi Driver is a rollercoaster ride across the dark underbelly of New York where his struggle in the modern world has led man to lose his morality, turn into degenerates and just somehow survive. He is trying real hard but is slowly giving away to madness, becoming all the more deviated from the machine called modern society. Here is the list of movies similar to Taxi Driver that are our recommendations. You can watch some of these movies like Taxi Driver on Netflix, Hulu or Amazon Prime.
10. Nightcrawler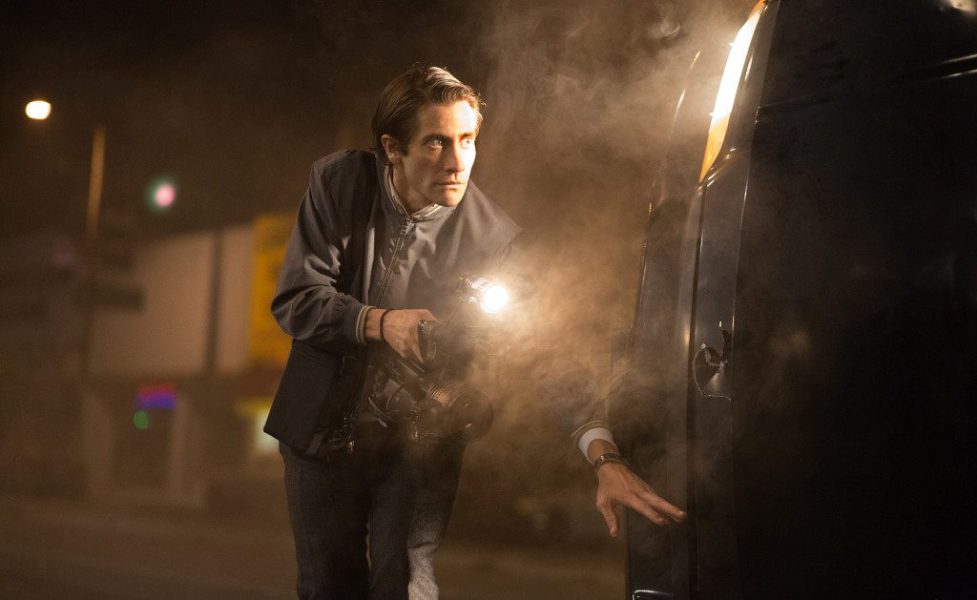 Jake Gyllenhaal has been since his debut a part of some of the most interesting films of the 21st century. Beside Prisoners (2013), Southpaw (2015), Enemy (2013) and Donnie Darko (2001), Nightcrawler is another glorious addition to his impressive body of work. Nightcrawler has a particular mood and pace to it which writer/director Danny Gilroy has been able to hold on to throughout the duration of the movie. Gyllenhaal plays a thief-turned-photojournalist who roams the city at night, waiting for bad news. He then records such accidents/mishaps and sells them to the highest payer among news channels. Much like Taxi driver, Nightcrawler wishes to expose the moral degeneration present in modern consumerist society. The lead character is someone who seems to be distance and removed from most activities till finally the struggle to survive and to keep up his value in the market makes him vicious and carnal. Both movies seem to reflect the side-effects of urbanized existence, desperation, depravity and struggle to make sense of things going around the world.
Read More: Movies Like Harry Potter Films
9. Eyes Wide Shut
If one has enjoyed the setting and ambiance of Taxi Driver, another movie to be checked out is surely Eyes Wide Shut by Stanley Kubrick. In his last feature film, Kubrick delivers a blow to the perversity of the bourgeois and the huge amounts of pretense that exist between couples who are apparently "happily married". Both Tom Cruise and Nicole Kidman pull off their characters with enviable panache, Cruise being this doctor who lives a straight life, loves his wife and child and is a normal New Yorker. But like Taxi Driver, Eyes Wide shut's New York is not the real city. It is New York of your dreams, the streets look familiar but somehow uncanny, every corner seems mysterious and a haunting background piano keeps you on the edge of your seat. Cruise's character one night meets a friend who informs him about this secret ritual that goes on, where this friend has to play the piano blindfolded. Cruise's curiosity takes the better of him and he decides to take a look for himself. What follows is an unfolding of the layers of pretense which both men and women keep to themselves. Characters open up about their thoughts and feelings, revealing the darker side of the human psyche.
Read More: Movies Like Confessions of a Shopaholic
8. Blow Up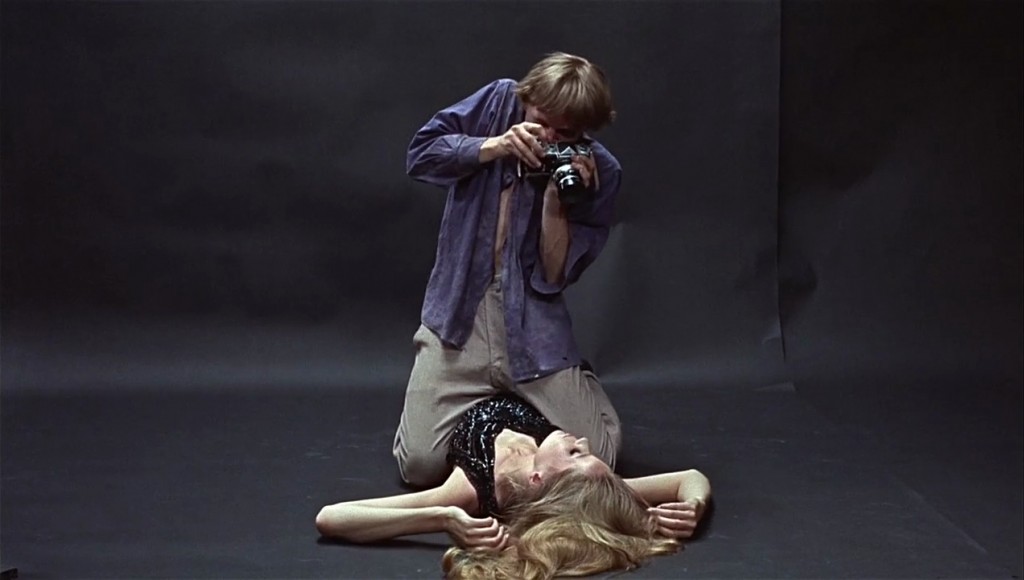 Michelangelo Antonioni is definitely one of the most profound Italian filmmakers respected throughout world cinema, and Blow-Up (1966) is one of his finest pieces of work. It is also about a man who is trying to bring justice to the world, he is a character who believes he has witnessed a murder in a park in the morning and spends the evening trying to solve it. The movie is a slice of life of this character Thomas, a fashion photographer played by David Hemmings. After enlarging a photograph which he had taken in a park, of two lovers who had caught his attention, he notices a body in the background. He is then followed around by suspicious men and his venture in the park at night for the body proves fruitless. A scene in a club where Thomas enters features the Yardbirds in performance where rock icons like Jeff Beck, Chris Dreja, and Jimmy Page are seen performing. Much like Taxi Driver, Blow Up is about modern man's emotional involvement in a world that runs like a machine.
Read More: Movies Like The Lord of the Rings
7. King of Comedy
King of Comedy is another masterful collaboration of Scorsese and De Niro, and if one has enjoyed Taxi Driver, King Of Comedy comes highly recommended. In this picture, Robert De Niro reveals his genius as he portrays the role of Rupert Pupkin, a stand-up comedian who is desperate to make it in the business. He meets Jerry Langford, a famous comedian and talk-show host played by Jerry Lewis, and appeals for a slot on his show. Rejected time and again, Pupkin decides to take matters in his own hand which leads to dire consequences both for himself and Langford. If one watches this movie after Taxi Driver, the range of things De Niro can pull off seamlessly is surely going to impress the viewer. From a distanced and troubled soldier who had fought in Vietnam, to a comedian who is both sweet and dangerous, he seems to do them both with similar mastery over the craft of acting.
Read More: Movies Like Avatar
6. Pratidwandi
Released in 1970, Pratidwandi is one of the finest films by Satyajit Ray, an inspiration of Scorsese himself. The Adversary is a movie about a young Calcuttan in the 1970s, looking for a job desperately. He has a brother who is a Naxal, a communist extremist always on the run from the police. His sister has got a job because of her pretty looks and not for her skills, and though he is the eldest, he still remains jobless. Siddharta, the lead character witnesses modern Calcutta and himself from close quarters, both of which he cannot recognize anymore. He is inspired by the great struggle in Vietnam and also buys Che Guevara's writings for his brother, selling off his medical books for the same. But he cannot match his idealistic self with the depravity he sees all around. Interviewees are treated horribly by the corporate bosses, and he gets chucked out of one such interview because of saying he considers the victory of the Vietnamese people more important than man landing on the moon. Though he desperately tries to keep his calm and fall in line in this chaotic urban cinescape, he slowly shows signs of losing control.
Read More: Movies Like Shutter Island