Bags, shoes, clothes, a pinch of wittiness and another one of romance, topped with a sweet and carefree attitude and a big obsession for fashion. "Confessions of a Shopaholic" (2009) is for most (and especially girls) an all-time favourite within the comedy romance genre. It has got it all to entertain and will never be outdated. However when watched once, twice or even ten times, something calls for a change that nevertheless keeps the same style and mood, not to mention themes and character types. That's what this list is for.
If you are in the mood of prolonging the cheerful laughs and experience by sticking to the fashion industry setting or the comedic ambience and eventful storyline, have a look at the below list of movies similar to Confessions of a Shopaholic that are our recommendations. You can watch some of these movies like Confessions of a Shopaholic on Netflix, Hulu, or Amazon Prime.
12. Just My Luck (2006)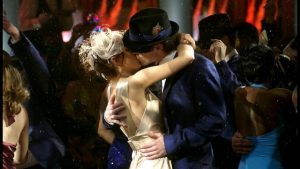 This romantic comedy starring Lindsey Lohan is a great entertainment for a light-hearted, easy to follow and simple Saturday night watch. With an original story in this internationally wide film genre, it gives its audience a fun concept to follow while staying in character with the usual themes of young romance and disastrous change of lifestyle. With a wink to the actress' previous "Freaky Friday", this one tells the story of Ashley, an extremely fortunate and popular girl of Manhattan who meets her opposite at a masquerade ball, a terribly unlucky and unsuccessful young man. After they exchange a kiss, their luck is swapped and she finds herself with a life of misfortunate events while he quickly becomes successful with his new luck.
Read More: Movies Like Pretty Woman
11. How To Lose A Guy In 10 Days (2003)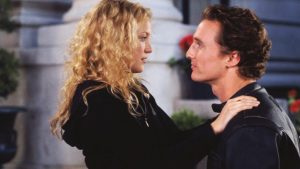 Predictable and maybe a little foolish, but what a pleasure to the heart and mind that this one is, with the same easy-going pace and light-hearted feel like the film about everybody's favourite shopaholic. As the title reveals, there's an amusing experiment on the line that will drive the beginning of this story into a fun and extremely comical romantic adventure that might actually make you laugh out loud. Andie is a writer for a woman's magazine and decides to write an article about the way to drive a guy away in 10 days, and becomes determined to find someone to apply it on. Simultaneously, Benjamin is an advertising executive who makes a bet with his boss that he can make a woman fall in love with him in, guess what, 10 days time. I think the following is clear? P.s : the two are played by Kate Hudson and Matthew McConaughey.
Read More: Movies Like Forever My Girl
10. 27 Dresses (2008)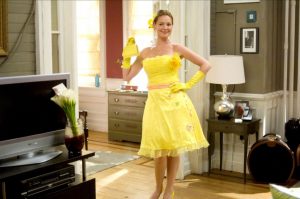 What is the worst thing that could happen to a woman who has already been a bridesmaid 27 times, yet has never had the courage to express her feelings to the man she loves, who happens to be her boss? Well, it's hard to say but the worst misfortune of Jane Nichols' agitated life is about to happen when her sister Tess comes to town and begins her flirting process with the man of Jane's secret dreams. And worse! After a quickly escalated romance they decide to marry and rapidly ask our hero to become once more, the wedding planner of yet another fabulous event. Starring Katherine Heigl as the poor victim of love, this one is another dress-filled hilarious comedy, with romance, drama, cakes and shoes that will entertain its audience to the max.
Read More: Movies Like I am Legend
9. Ready To Wear (1994)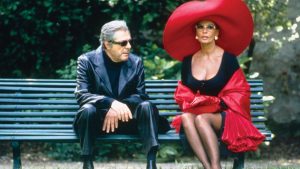 Set entirely in and around the fashion world, more specifically during the Paris Fashion Week, in which it was shot on location, this film splits itself into various interconnected stories with a crazy ensemble cast starring amongst others Anouk Aimée, Sophia Loren, Stephen Rea, Julia Roberts and Tim Robbins. It's one of those films that can get really different and contrasting opinions, which only makes it more of a shot to try out to see what each and everyone thinks. Nevertheless, it is satirically funny, entertaining and highly eventful, switching from one place or conversation to another and another and another. Then again, isn't that what this industry of glitter and flashes portrays? From the photographers and journalists to the models and designers, it's all there, exuberantly and still, real.
Read More: Movies Like Obsessed
8. Populaire (2012)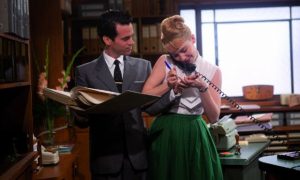 Charming and witty "Populaire" is a french comedy with sweet romance and speeding humour. Centred around Rose Pamphyle, a talented young girl who can type at the speed of light, and Louis Échard who becomes her coach and trains her for the upcoming competitions of 1959, we follow their romantic evolution and her gradual success in what seems the only branch she is masterfully skilled. Delightful, we can not but fall under the charm of this innocent character who is kind and loving, and the irresistible colours and tones of the 50's transformed setting. Enchanting just like "Confessions of A Shopaholic" with somewhat similar character who yet live and act in a completely different world. A must-watch!
Read More: Movies Like Endless Love
7. Funny Face (1957)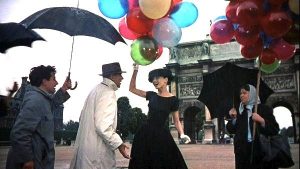 Fashion and romance meet music and dancing in this musical romantic comedy starring the one and only Audrey Hepburn. Here, she's Jo Stockton, a bookshop clerk with an interest in philosophy. It's in her work place that arrive fashion photographer Dick and magazine editor Maggie, who want her store to be the setting for the new look and style of a magazine, as they're looking for something "beautifully intellectual". However, Jo is soon driven into the business too when she reluctantly agrees to become a model in return of a trip to Paris where she can meet an inspiring Professor she has wanted to see for long. Naturally, romance is included and lots and lots of other funny and colourful events.
Read More: Movies Like The Kissing Booth
6. Priceless (2006)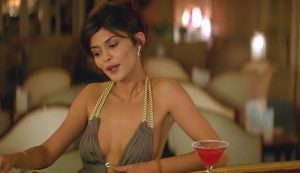 Originally called " Hors De Prix", this french comedy is a must-watch for its undeniable humour and wittiness within a setting of fashionable luxury and priceless amuse-bouche. Audrey Tautou is brilliant in the role of the beautiful and clever gold-digger Irène and the same can be said for her co-partner Gad Elmaleh who plays Jean, a barman working at a 5-star hotel. After sleeping with the young man, thinking he's another wealthy prey of hers, she quickly realises the truth and moves on. However, he doesn't, and after having fallen in love with her, decides to pursue her ending up playing the same game she holds the dices for. A great pick for any moment, with anyone.
Read More: Movies Like Room
5. Uptown Girls (2003)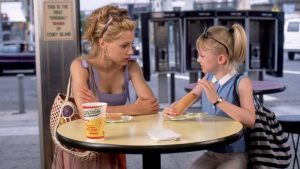 Just like the film we're searching substitutes or similar options for, this one is cheerful, fun, entertaining and sweet, and quasi impossible to resist due to the amazingly iconic performances of Brittany Murphy and Dakota Fanning ( a tiny 9 year old one). There's really not much one can not like, considering its genre and traditional story format. Murphy plays a 22 year old carefree girl who's a little childish and naïve, to say the least. When her late father's money stops flushing her colourful and comfortable life, she moves into her friend's place and must now find herself a job to support her penniless life. That's when Laraine, an eight-year-old clean freak who acts like an adult and is practically ignored by her music executive mother comes into the picture, as she's in need of a nanny, and guess who that might become?
Read More: Movies Like Inside Out
4. The September Issue (2009)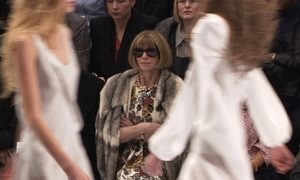 Although not a comedy nor a drama nor a romance, this documentary is a truly entertaining, interesting and insightful look on the fashion industry and the drama, the stress and the ticking clock we often find portrayed in the fiction world of cinema that deals with this environment. It follows the production of the Vogue magazine 2007 September issue, with the iconic editor-in-chief Anna Wintour as lead focus and the relationship between this figure and creative director Grace Coddington in the midst of the most important issue of the year. This world of colour, pattern and textures is exciting, fascinating and grabbing yet the documentary does not only show the beautiful side as it also gives room for the pressure, the conflicted opinions and the sometimes hierarchical injustices that happen in between this huge industry. A great visual exploration for any fashion-lover out there!
Read More: Movies Like Florida Project
3. Designing Woman (1957)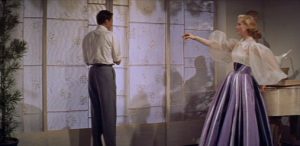 This romantic comedy is a pleasure for anyone wanting some polished and well-crafted laughs and sprinkles on a plate of fashion, entertainment and an Oscar-winning screenplay. Directed by Vincente Minnelli and starring Lauren Bacall and Gregory Peck, it follows the story of two individuals who quickly marry after a short romance in a hotel in California. He's a sportswriter, drinker and poker enthusiast while she's an elegant and glamorous fashion designer. When they return to New York city and settle down together, their differing personalities and worlds clash and start to cause friction and problems within their perfect-looking romance. Hilarious and charming, its funny storyline and engaging characters are worth the watch for this style of amusing films.
Read More: Movies Like Cruel Intentions
2. Sex And The City (2008)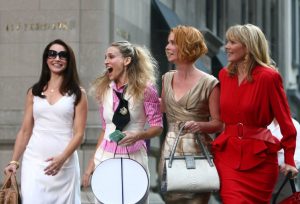 Back into the beautiful and fashionable setting of New York, we could have nothing else other than the popular characters, love-twists and friendship adventures of "Sex And The City". Following the 6 year comedy series, this movie guides us once more through the colourful lives of tears and laughter of Carrie, Samantha, Charlotte and Miranda. Always including its diversified, elegant and vivid fashion sense, we clearly get a similar mood and feel when watching the ups and downs these women go through while drinking, shopping and falling in love. A fun, energetic and witty entertainment that prolongs the essence and spirit of the widely appreciated original episodes.
Read More: Movies Like Rashomon
1. The Devil Wears Prada (2006)
With a charming young Anne Hathaway as the main protagonist, what we have here is a true gem of the fashion comedy genre. Clothes, models, morning coffees in a paper cup and a hell lot of running up and down is the new reality of Andy, an unfashionable aspiring journalist who ends up as famous fashion-magazine-editor-in-chief Miranda Priestly's personal assistant. Gloriously funny, it contains all the little plot lines we loved in "Confessions of A Shopaholic", from the obstacles that go in between a romance to the endless colours and fabrics and the decisions that must be made in order to choose the right way to happiness. Meryl Streep, Emily Blunt and Stanley Tucci are excellent as the characters that shape her new exciting lifestyle.
Read More: Movies Like If I Stay