'If I Stay' shows the story of a girl who, after losing all of her family in a car accident, has to decide whether she wants to continue with her life or die. Chloe Grace Moretz plays the role of Mia whose life had been going great. She had understanding parents and a loving brother. She was great at playing the cello and had recently auditioned for entrance in Julliard, a prestigious music school. Awaiting the result of her audition, she goes on a car ride with her family. But, on the way, they meet with an accident and that's when everything changes for Mia. She wakes up to realise that no one can see or hear her. She is having an out-of-body experience. While revisiting her past, she keeps juggling with the decision of not going back in her body and dying or going back and live her life without her family.
A real tear-jerker, 'If I Stay' captures the struggle of a person who knows they have lost everything and could very easily let go. While it is put under the genre of romantic films, 'If I Stay' proves to be much more than that. Yes, it is about love. But, it is also about family, dreams and survival. Here's the list of films similar to 'If I Stay' that are our recommendations. You can watch many of these movies like If I Stay on Netflix, Hulu or Amazon Prime.
14. What Dreams May Come (1998)
Chris Nielsen and Annie Collins fall in love the first time they meet in Switzerland. They get married, have a happy life with two kids and everything is perfect. Until one day, in a car crash, both of their children die. Their marriage takes the brunt of the loss and they consider divorce. However, they pull through and save their marriage. And then, one year later, Chris dies. As he wakes up, he finds himself lingering on Earth. He tries to contact his wife who has fallen into depression after the tragedy. But, his effort only inflicts more pain. He decides to pass on and wakes up in heaven. On the other side, his wife, weary of her situation commits suicide and wakes up in Hell. Now, Chris has to find a way to save her.
Read More: Movies Like The Proposal
13. The Lovely Bones (2009)
14-year-old Susie Salmon is full of dreams and aspirations. One day, while returning from school, she is coaxed by her neighbour George Harvey into coming into his house. She starts feeling uncomfortable and tries to run away, but is unsuccessful. As she wakes up, she finds a way out and runs as far away as she can, but realises that no one can see her. Turns out, Harvey had raped and killed her and now she is stuck in an afterlife where she can only observe others without being able to interact with them.
Read More: Movies Like The Big Short
12. For One More Day (2007)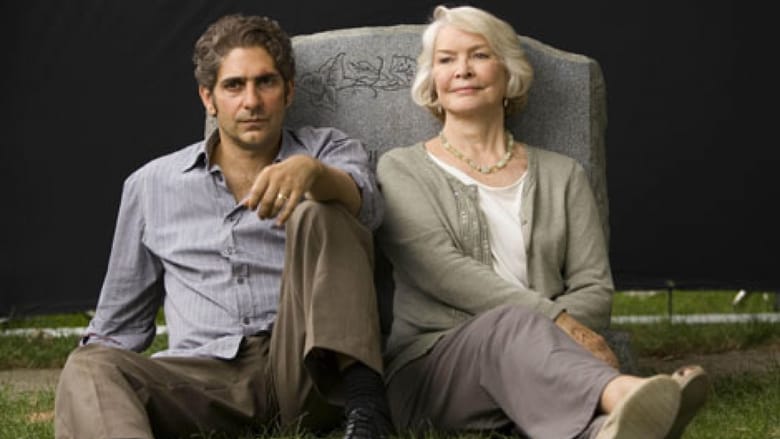 Based on the book of the same name by Mitch Albom, this film tells the story of a man who gets to have one day with his dead mother. While in 'If I Stay', Mia was in an unfortunate situation unwillingly, in 'For One More Day' we see a man who wants to kill himself. After his athletic career is turned to dust, his marriage ends and nothing else seems to be working for the better, Charles decides to end his agony, once and for all. Driving through the highway, he topples his car by the side of the road. When he wakes up, he finds himself in his hometown. Confused about how he got there, he goes to his house, where he sees his mother as she had been when he was young. Believing himself to be dead, he tries to talk to his mother. But, she treats him just as she did when he was a child.
Read More: Movies Like The Girl Next Door
11. Dreams Come True (1984)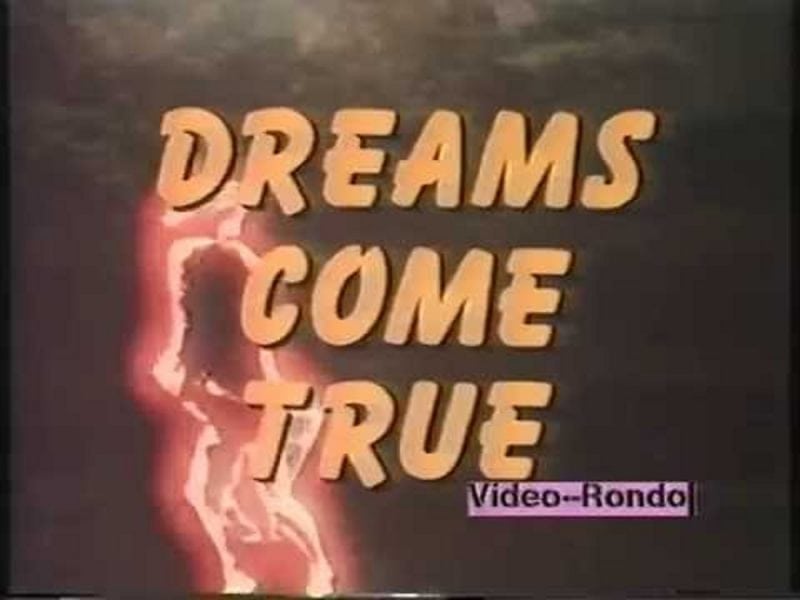 Lying in a coma is not the only way to have an out of body experience. A young couple practice and master the art of astral projection while their bodies sleep. Once they have a hold of it, they do things that they wouldn't be able to in their corporeal forms, they go to places that they couldn't and see things that wouldn't be humanly possible for them to see. They enjoy these out of body experiences and keep getting better and better at it. However, dangers follow with such acts.
Read More: Movies Like Titanic
10. In Your Eyes (2014)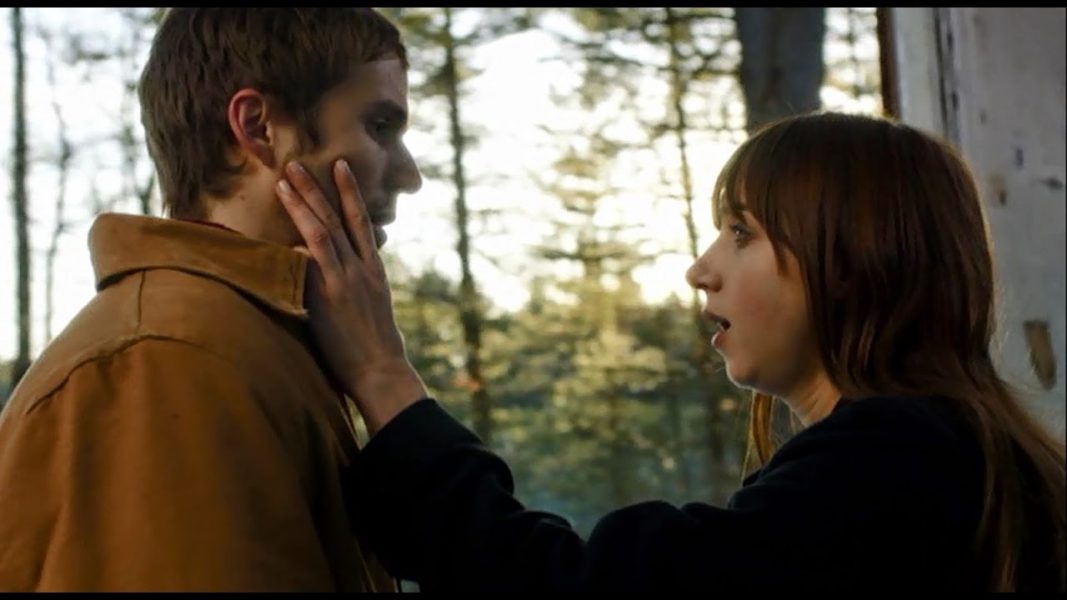 If you were taken by the romantic side of 'If I Stay', then perhaps you are someone who isn't into typical love stories. In that case, 'In Your Eyes' is just what will feed your appetite. This film shows the story of two people who are connected to each other in the weirdest of ways. Since childhood, a man can see through the eyes of a woman living on the different end of the country, and vice versa. First, these things begin as flashes and each of them believes themselves to be insane. But, soon they realise what their connection is and they start talking to each other. Even though they start falling in love, there is a little problem. The girl is already engaged to some guy.
Read More: Movies Like Coherence
9. PS I Love You (2007)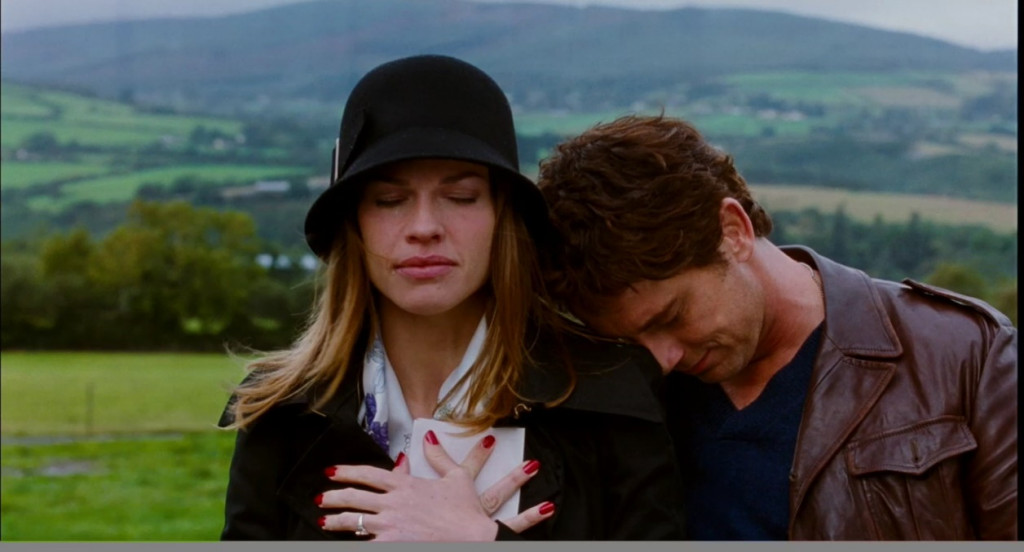 It is highly understandable that after watching a film as intense as 'If I Stay' you might want to take a break from all this stuff. Or that, you could be in a mood for something but want something lighter. Well, 'PS I Love You' is the solution. Yet, I should warn you, beforehand, that this film will need you to have enough tissues and bucketful of ice-cream by your side. Holly is devastated when her husband suddenly dies due to a chronic disease. Falling into solitude and unable to get over his death, she keeps herself locked in her home. But, on her 30th birthday, her friends and family try to bring her out of her shell. There is one more person who tries to do this. Her husband. Turns out, before dying, he wrote letters and planned trips for her because he knew how she would be after his death.
Read More: Movies Like I Spit On Your Grave
8. Before I Fall (2017)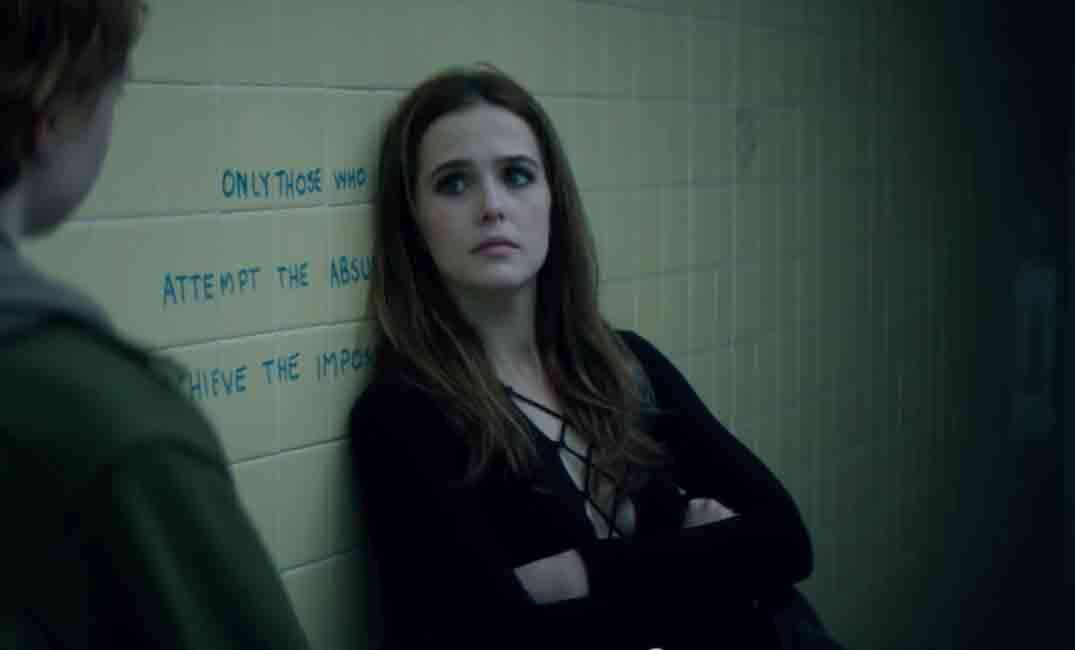 As I said, 'If I Go' is the sort of film that can't be contained in just one genre. There are so many things that it tackles at once. A similar thing happens with 'Before I Fall'. Samantha is one of the popular girls at school. She is smart, good-looking, and has a handsome boyfriend. She is a typical teenager, who is rude and selfish at times and caring and friendly at others. On the 12th of February, she spends the day with her usual friends in the usual manner being her usual self. In the evening, they attend a party where they get into a fight with a girl whom they mock in school. While going back from the party, they meet with an accident and die. And then, the alarm buzzes and Samantha wakes up on the morning of the 12th. The day goes by and the same thing happens again and again. She dies and then she comes back. Frustrated with what is happening to her, she tries to alter her days, but there is one thing she has to fix before she can be fixed.
Read More: Movies Like Primal Fear
7. Comet (2014)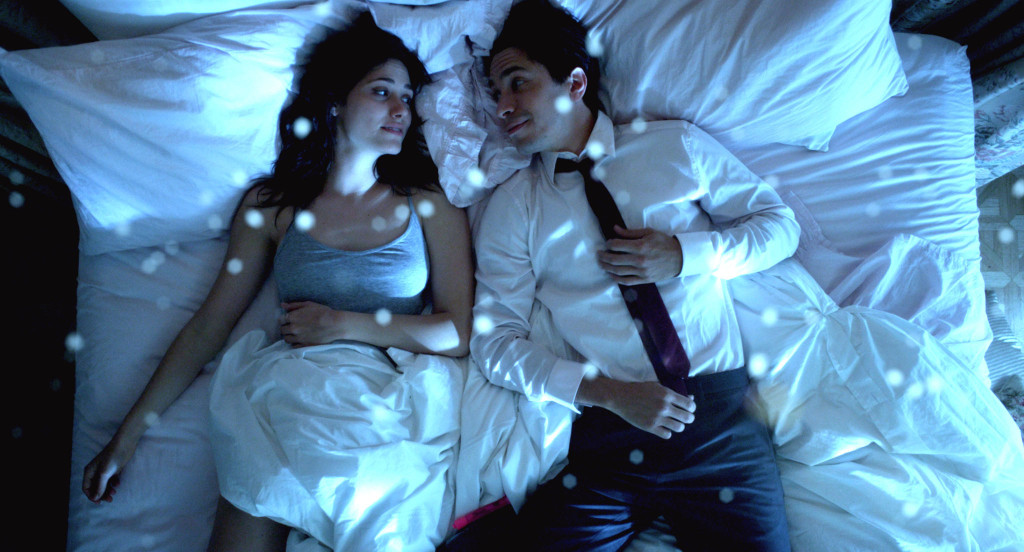 Dell and Kimberley meet on the night of a beautiful meteor shower. Even though Dell is a pessimist and a cynic, he is unable to fend off the charms of a magnificent night and a beautiful girl. So, begins their relationship. Over the course of six years, things happen that threaten to tear them apart and other things allow them to become closer than ever to each other. What makes it even more interesting is that the story doesn't take place in a chronological order, and for that matter, doesn't take place in the same universe, either!
Read More: Movies Like A Few Good Men
6. The Time Traveller's Wife (2009)
If you are still arguing with yourself about the romantic nature of 'If I Stay' and want to watch another unusual love story, then 'The Time Traveller's Wife' is the perfect fit for you. The moral of its story is that love cannot be held back by time or space. When Henry meets Claire for the first time, they have already been in a relationship for years. When Claire meets Henry for the first time, they have been married for years. Confused? Well, the idea of this film is very sophisticated, yet at its heart, it is a love story and a very, very beautiful one at that. Yes, the film was unable to do justice with the material that the book provided (the film is based on the book of the same name by Audrey Niffenegger) because the material was just too much to be confined in a two-hour film. Still, the film managed to hold on to the important parts and gave us the story of Claire and Henry that broke our hearts to pieces.
Read More: Movies Like About Time
5. The Five People You Meet in Heaven (2004)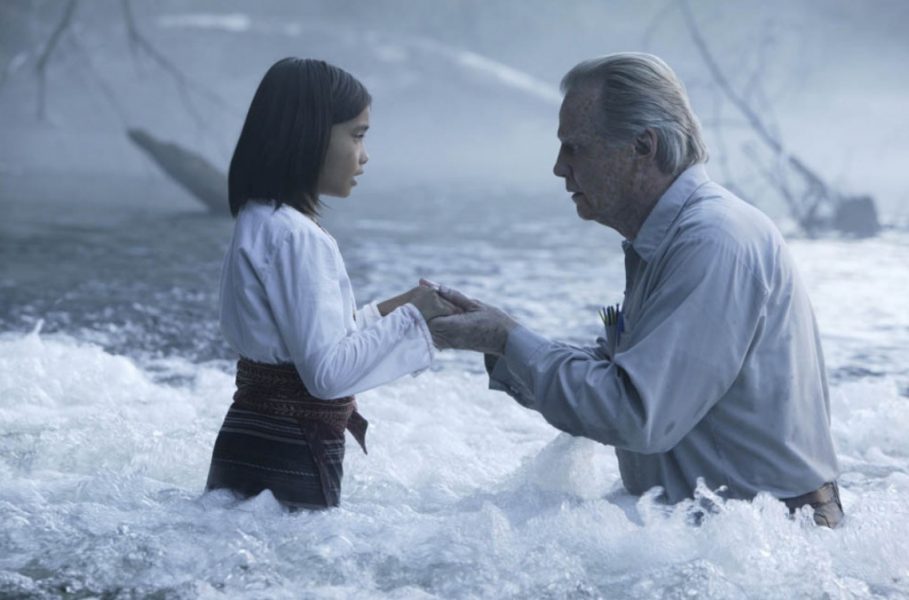 Now this, this is quite a riveting story. If you have read the novel of the same name by Mitch Albom, then you know how profound and moving this story is. If not, then you could watch this film, or better yet, read the book! It tells the story of Eddie, an old man who dies at a circus trying to save a little girl. When he wakes up, he finds himself back as a child, going through the events of his life once again, except, he is not alone. He meets the five people who affected his life the most and whose presence in his life shaped his story. Now, you might think you know the people who have affected your life and have been the most important people for you. This story will shatter your preconceived notions and make you think again.
Read More: Movies Like Leon: The Professional
4. If Only (2004)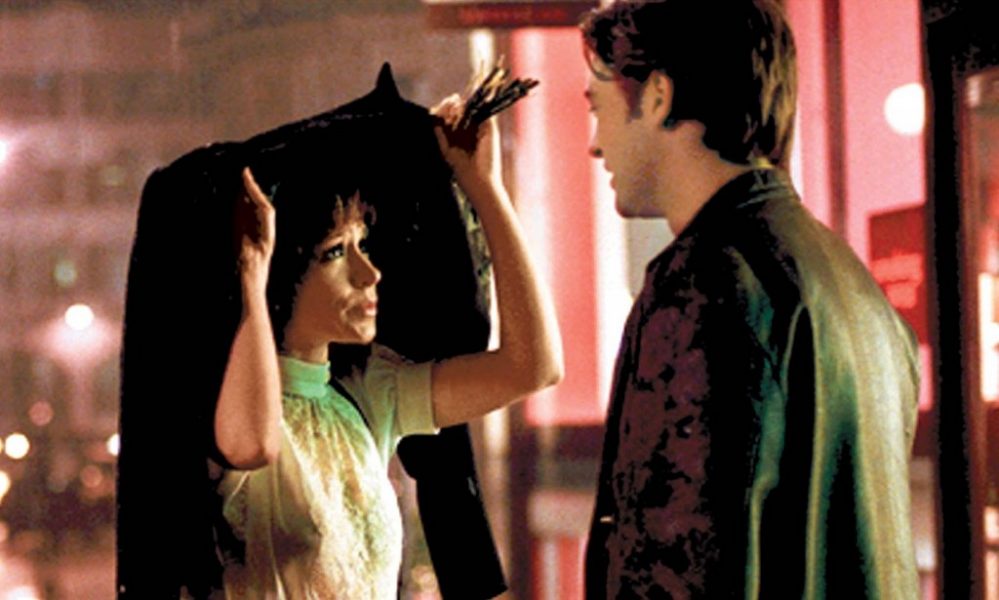 Ian and Samantha have been in a relationship for a long time. So long that Ian has begun to take Samantha for granted while she tries hard to keep their relationship good. And then one day, with the usual thing going on, him paying more attention to his work than her, her trying to make him see her, him forgetting the things important for her. By the end of the day, they get into a fight, she gets into a taxi, he doesn't; and then, the taxi gets hit by a bus and she dies. He mourns and weeps for her, and falls asleep while going through her things. When he wakes up, he finds her sleeping next to her. At first, he thinks that she is a ghost. But then, it turns out that he is reliving the day of her death. Now, he knows she is going to die. He has to save her somehow. But, most importantly, he has to love her.
Read More: Movies Like One Day
3. Enter the Void (2009)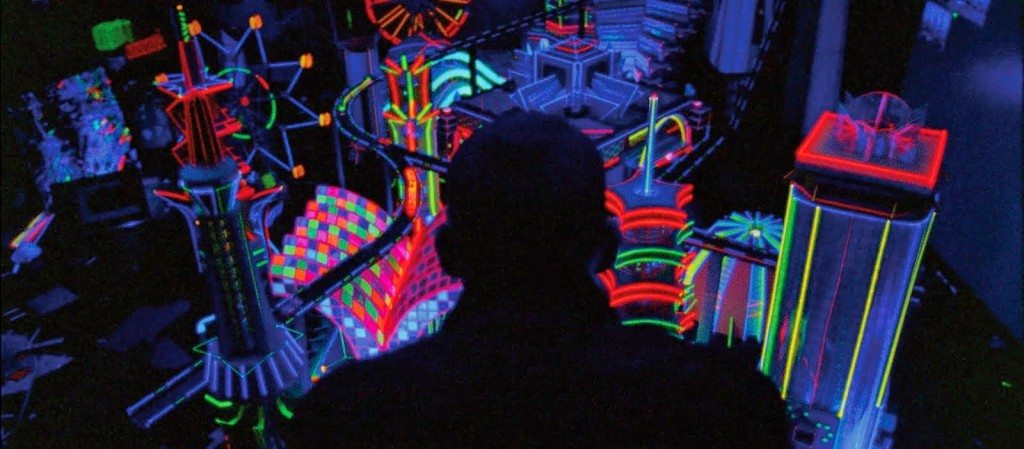 Oscar and Linda are siblings who live in Tokyo. Oscar is a drug-dealer and Linda works as a prostitute. When a drug bust goes wrong, Oscar is killed in the police firing. As he wakes up, he finds himself in a world after death. Past, present and future unravel themselves in front of him. He goes back in time to watch his parents fall in love and have a family, he watches his own autopsy in the present and in the future looks after his sister as an angel on her shoulder.
Read More: Movies Like The Imitation Game
2. Defending Your Life (1991)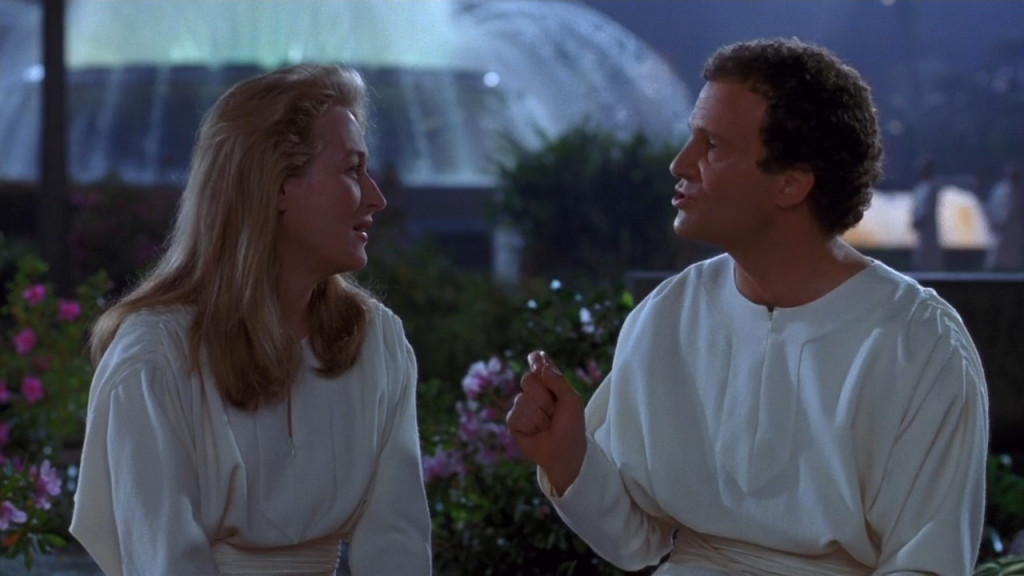 When people say that their actions are evaluated by God after they die, they are perhaps not talking about the way it happens in 'Defending Your Life'. There are so many things that hold us back from following our dreams and achieving our goals. Daniel has lived his life in a similar way. When he dies in a car crash, he wakes up in a place where he discovers that his actions of courage and loyalty on earth will be evaluated here. Has he been courageous enough to move on to a better place?
Read More: Movies Like Triangle
1. Eternal Sunshine of the Spotless Mind (2004)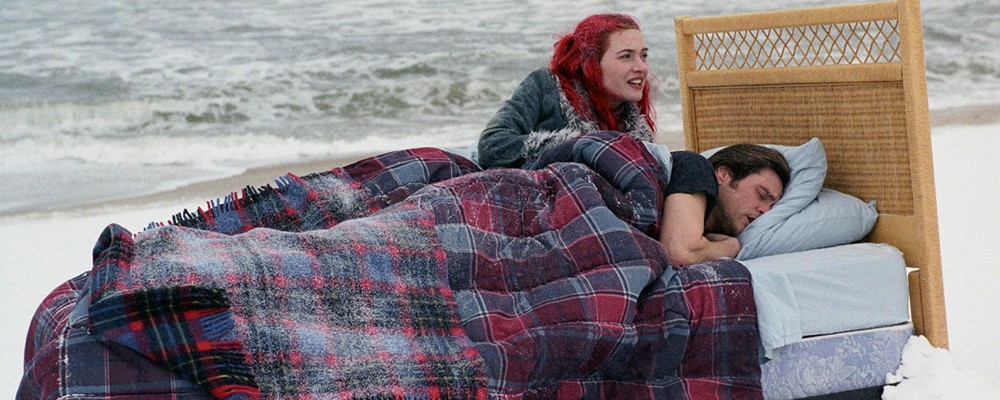 When Joel and Clementine met, they fell in love. After dating for a while, they start to have some hiccups in their relationship. One day Clementine leaves him, and when Joel goes to talk to her, she doesn't recognize him. It was as if their love, their memories as if he was erased from her brain. Turns out, that is exactly what it was! Clementine wanted to break up with Joel, but believing it to be too painful, she got him removed from her memories. So, this is what Joel decides to do for himself. But, as the procedure starts, he feels reluctant to let go of her. How can you remove love from your brain when it's in your heart? One of the best love stories of all time, and my personal favourite, this film will make you re-evaluate the meaning of love.
Read More: Movies Like Lost In Translation