Emma (Anne Hathaway) and Dexter (Jim Sturgess) meet on the night of their university graduation. We see them every year on the anniversary of that date – July 15th. Throughout the years they grow apart as their lives take different directions and they meet other people but also grow towards each other.
Anne Hathaway and Jim Sturgess are very impressive, they make their characters real, relatable and have good chemistry. The costumes, cinematography and the soundtrack are all spot on. Everything combined makes this romantic saga moving, inspiring and teary-eyed. Here's the list of films similar to 'One Day' that you must see. You can also watch many of these movies like One Day on Netflix, Hulu, or Amazon Prime.
10. Before We Go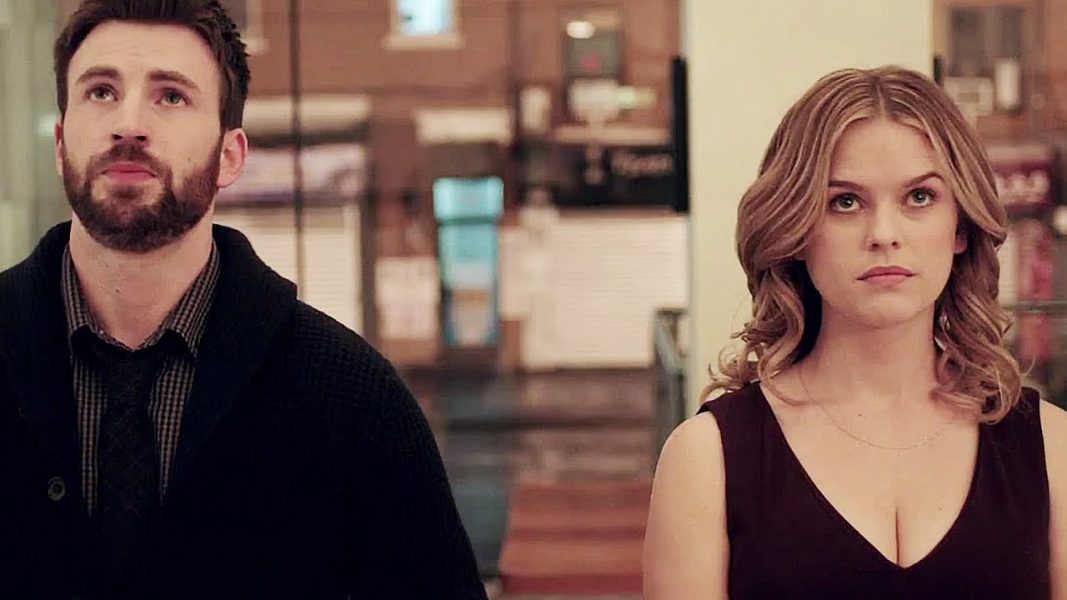 A woman misses the 1:30 train from New York to Boston and a street musician spends the night trying to help her make it back home before her husband does. Throughout the night they learn a lot about one another and eventually find a romance.
"Before We Go" is a very intelligent, honest and charming film that is a bit difficult to find. It is intimate and genuine, with a refreshing ending. Actors Chris Evans and Alice Eve make a pretty good job with the help of an interesting story and a carefully made script.
Read More: Movies Like Dunkirk
9. The Perks Of Being A Wallflower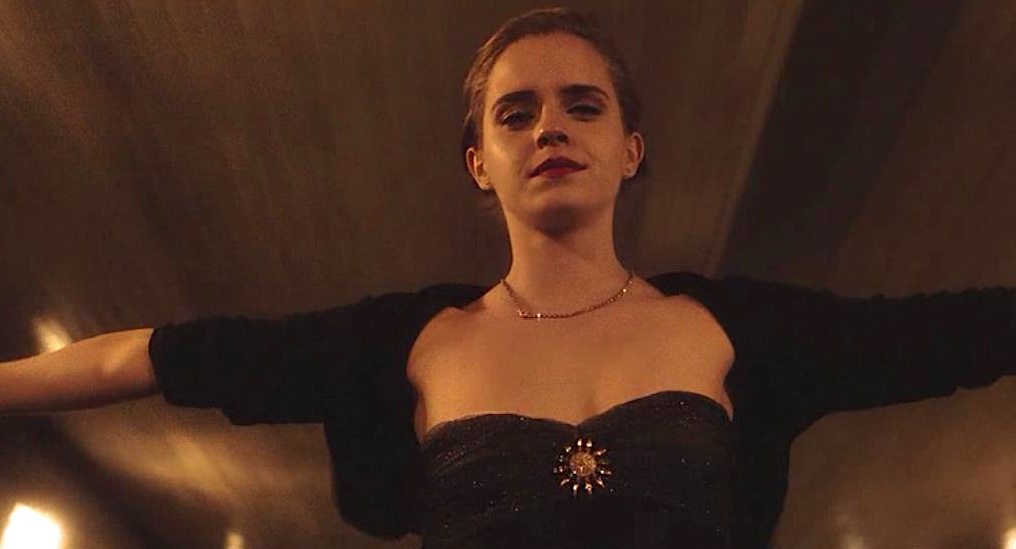 Based on the novel written by Stephen Chbosky, this film follows 15-year-old Charlie (Logan Lerman), an outsider, coping with first love (Emma Watson), the suicide of his best friend, and his own mental illness while struggling to find a group of people with whom he belongs.
"The Perks Of Being A Wallflower "may not be the most faithful adaptation but the spirit of the story is still there, therefore doing great justice to the book. Besides the amazing performances by the whole cast, this film also has a powerful dialogue that is very honest and realistic. Although the directing is nothing extraordinary, the music score is filled with well-known songs that will make you want to sing (and cry) while watching the movie.
Read More: Movies Like Lady Bird
8. A Walk To Remember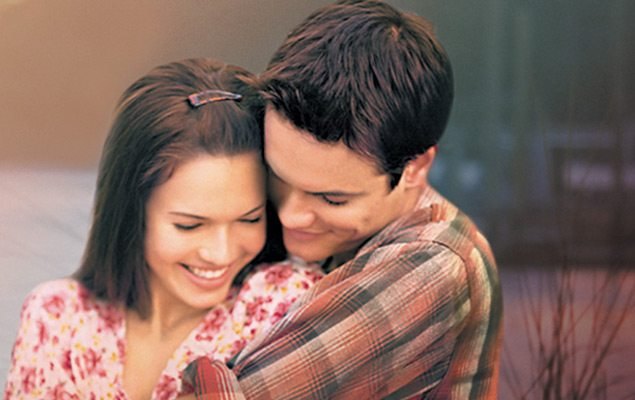 One of the most heartbreaking films ever. It will make you cry unashamedly and that's something that not a lot of movies can claim, in all honesty. And despite the sadness, it inevitably brings love, innocence, sweetness, optimism, and faith in life and the ability of every single person for a change, the ability – and the obligation – to become better. Mandy Moore and Shane West make a great couple and the ending was poignant and perfect. It is based on the novel by Nicholas Sparks.
Read More: Movies Like The Shape of Water
7. The Art Of Getting By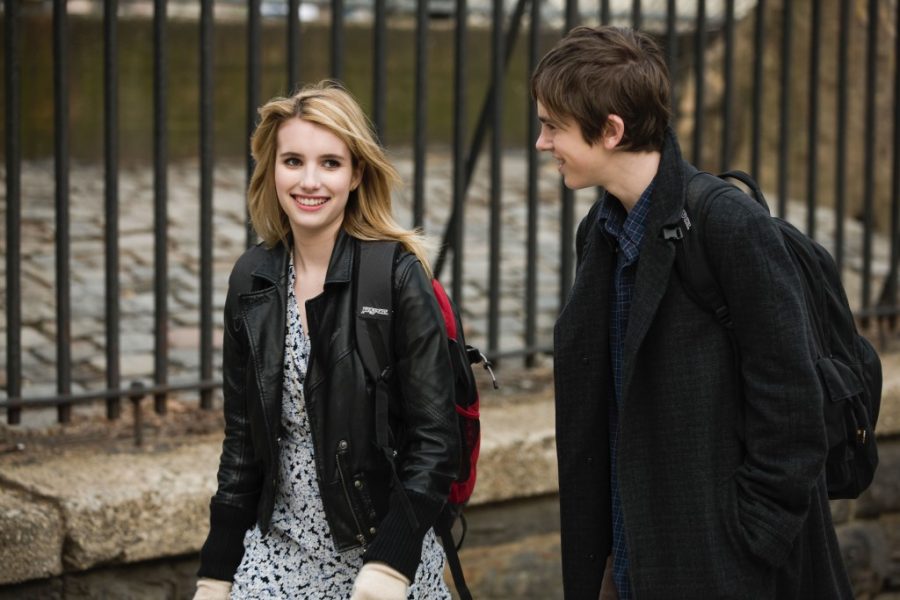 I wonder why every heart touching love story with any depth involves at least one introvert if not two. Perhaps because one who doesn't speak loves from the heart and not his mouth. George is a lonely painter who doesn't like to go to school, and homework gives him the creeps. When he meets Sally a gorgeous introvert like him, Cupid hits his spot, and the two young hearts fall in love. The plot thickens when an older guy enters their life and Sally seems to be slipping away from George. Will the introvert once again let his love walk away or at last do something about his life?
Read More: Movies Like Memento
6. Atonement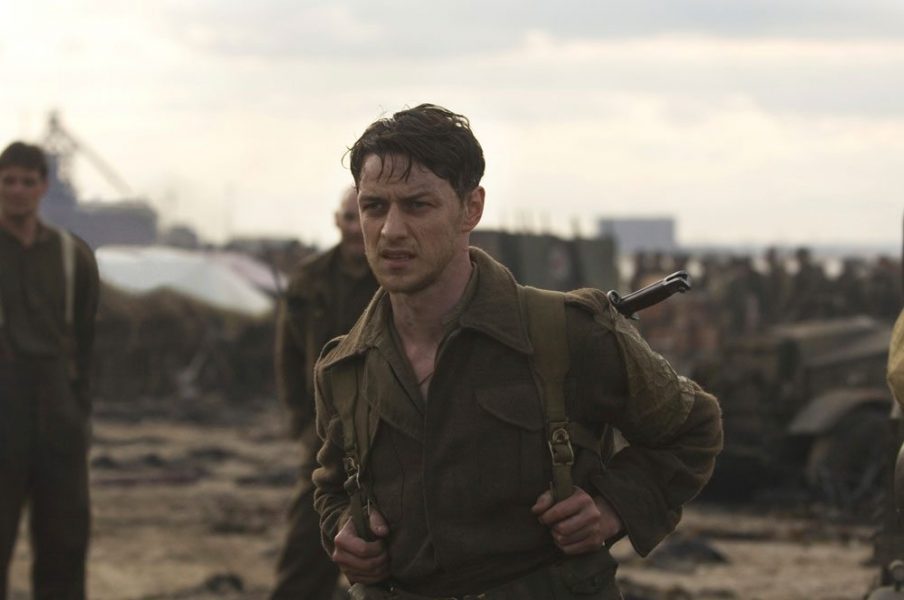 Briony (Saoirse Ronan) witnesses something she doesn't understand and tells a lie that sends her sister's boyfriend Robbie (James McAvoy) to prison (and eventually the army). The film mainly follows how Briony's claim ruins her relationship with her sister Cecilia (Keira Knightley).
Joe Wright's adaptation of Ian McEwan's acclaimed novel is a rich drama with remarkable performances and stellar direction. Although not a war movie, it is set during World War II which is a huge influence in the atmosphere and the characters. This is not a fast-paced film, it is rather a character study with a plot that slowly unravels allowing you to be immersed in its atmosphere without even realizing it.
Read More: Movies Like The Perks of Being Wall Flower
5. The Fault In Our Stars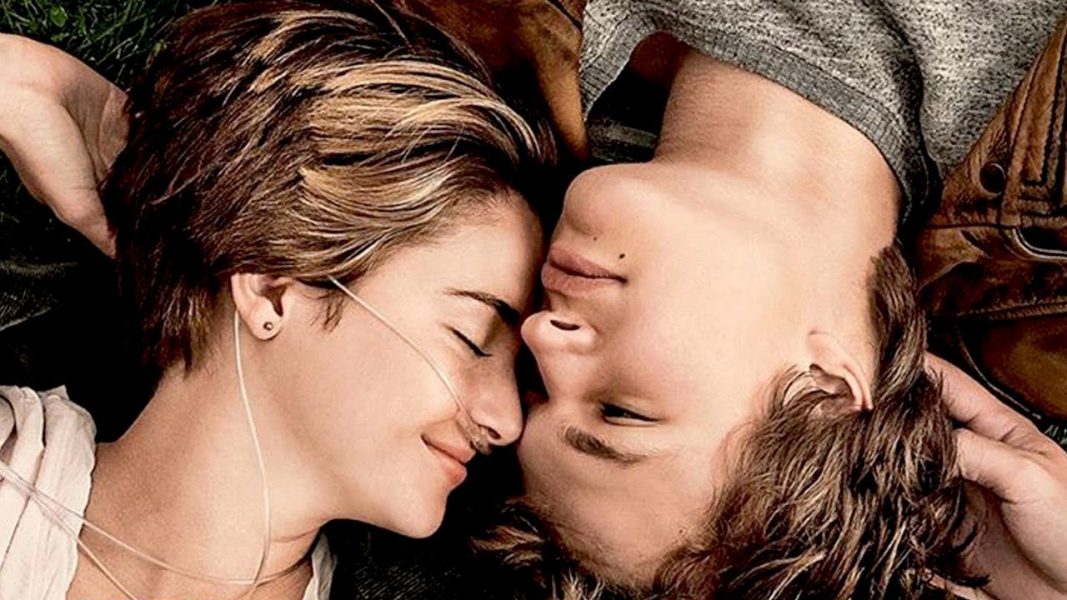 Hazel and Augustus are two teenagers who fell in love despite an arduous life. Their relationship is special, given that Hazel's constant companion is an oxygen tank and Gus jokes about his prosthetic leg. This moving love story is unique and unpredictable, something very rare nowadays.
As the main characters, Elgort and Woodley truly deliver an other-worldly performance. Their chemistry is so good you forget you are watching a movie. Overall, "The Fault in Our Stars" is a sad but an incredibly beautiful teen love story, an emotional roller coaster ride about life. This movie really tells you the meaning of the word 'Unconditional love'.
Read More: Movies Like Kill Bill
4.The Time Traveler's Wife
Henry DeTamble is a librarian that can travel in time due to a genetic anomaly but cannot control the moment or destiny of these travels. After meeting Clare Abshire in a Chicago library, they fall madly in love and get married. However, this won't be an easy because of his unexpected travels.
"The Time Traveler's Wife" is a heartbreaking movie that reflects on the meaning of life and love. It is a fantastic adaptation of the book of the same name and has a terrific cast. Eric Bana and Rachel McAdams give incredible performances due to their great chemistry.
Read More: Movies Like Mad Max
3. Like Crazy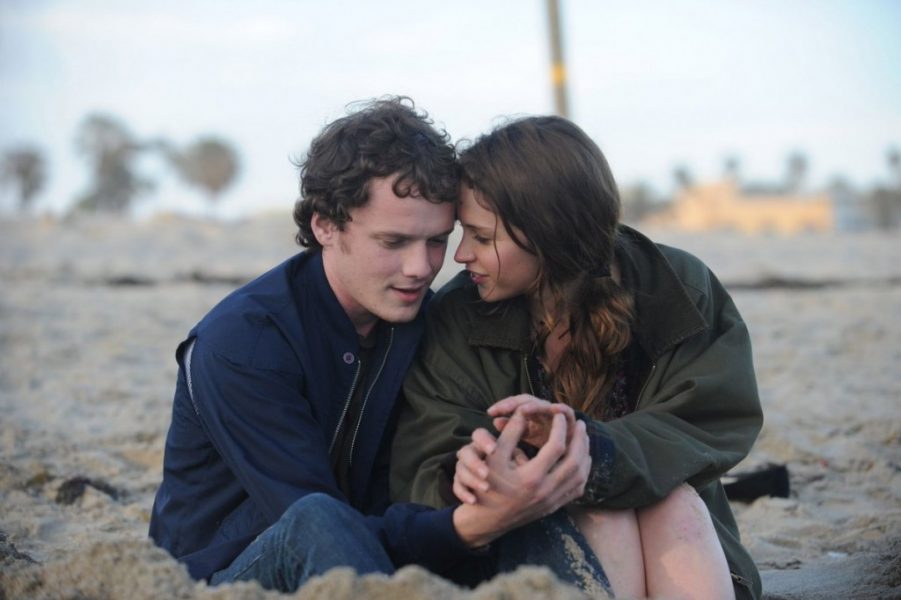 Anna (Felicity Jones) and Jacob (Anton Yelchin) fall in love when they meet at an L.A. university. But Anna is British and when graduation approaches, Anna decides to stay and violate her student visa rather than returning to England. After a visit home, she is then unable to return to the United States.
The chemistry between the two actors is realistic and powerful. The filmmakers admitted that the film was based on the combination of many of their experiences and that explains why the film feels so real. It also has an indie feel to it, that combined with the amazing cinematography, will make you fall down to your knees.
Read More: Movies Like Me Before You
2. Eternal Sunshine Of The Spotless Mind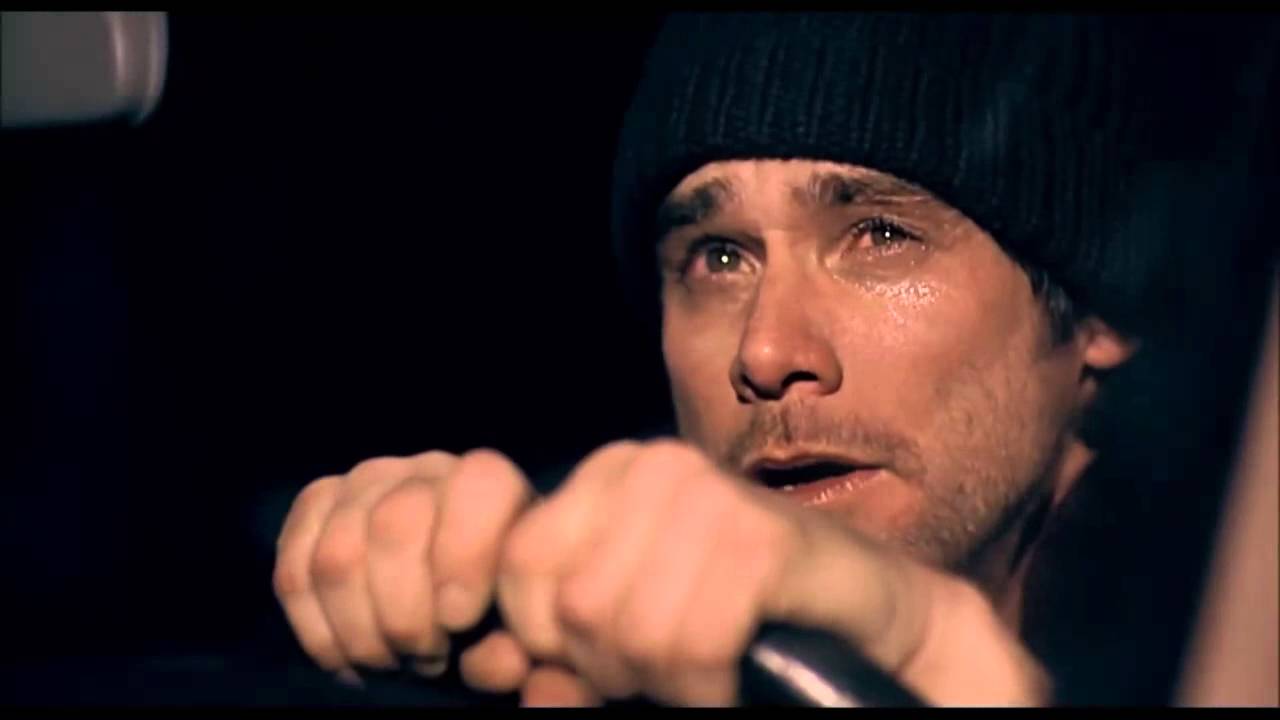 Joel Barish (Jim Carrey) is heartbroken because his ex-girlfriend Clementine (Kate Winslet) underwent a procedure to erase him from her memory. He decides to do the same but, as he watches his memories of her fade away, he realizes that he still loves her. Will he be able to correct his mistake?
"Eternal Sunshine Of The Spotless Mind" shows how complex love is (how much it hurts when it is gone, how wonderful it is when it is happening). It explores the mind with smart intensity, making you reconsider your opinions about life, love, and memory. It is delicate but brutal. Moreover, Jim Carrey has one of the best performances of his career, showing that he is an incredible actor in both drama and comedy.
Read More: Movies Like Devil Wears Prada
1. 500 Days Of Summer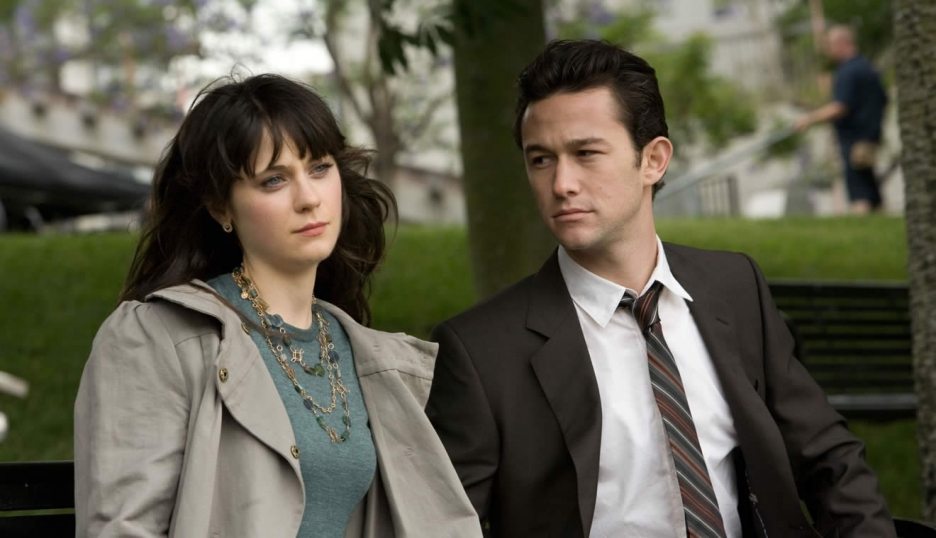 The story for '500 Days of Summer' never demanded a pitch perfect chemistry between the couple as it never is a story of equal minded people. Joseph Gordon-Levitt is a fine actor and he is perfect as the hopeless romantic. The blankness in his face highlights his innocence and stupidity, making him lovable to the audience. Zooey Deschanel seems tailor-made as Summer Finn. Her natural beauty coupled with a killer smile gives the impression of the enticer the role needed.
They were lukewarm as a couple which was necessary and even though the audience would have loved to seem them together, the end seemed inevitable from the point they hooked up. It is the credit of the actors to communicate that sense of mismatch to the audience perfectly.
500 Days Of Summer is a perfect date film. It can be served as the rulebook of what not to do. Charmingly made, it is one of the rare rom-coms to actually have any real impact on the people. Don't just miss the opening credits, for it is one of the most quirkiest I have ever seen. Just remember this, after Summer passes by, Autumn comes calling soon.
Read More: Movies Like 500 Days of Summer