How difficult it is for an English actress to come to Hollywood and nail the Southern accent? The answer: not that much. The respondent in this case is Keira Knightley. The gorgeous actress has gradually established herself as a leading lady of the industry. Her perfectly synchronized body structure and abundant talent have seen her rise up the charts at a meteoric speed. She started in the industry at the tender age of ten, appearing in a cameo role in the movie 'Innocent Lies'. She sought much attention when she made her first full-fledged role in the movie 'Bend it Like Beckham', which turned her into a star overnight.
Keira's incredible acting skills are substantiated with her gift of singing, even professionally doing so for a musical. With that said, here is the list of top Keira Knightley films selected from her impressive filmography that showcase her talent. You can also watch some of these best Keira Knightley movies on Netflix, Hulu, or Amazon Prime.
12. Love Actually (2003)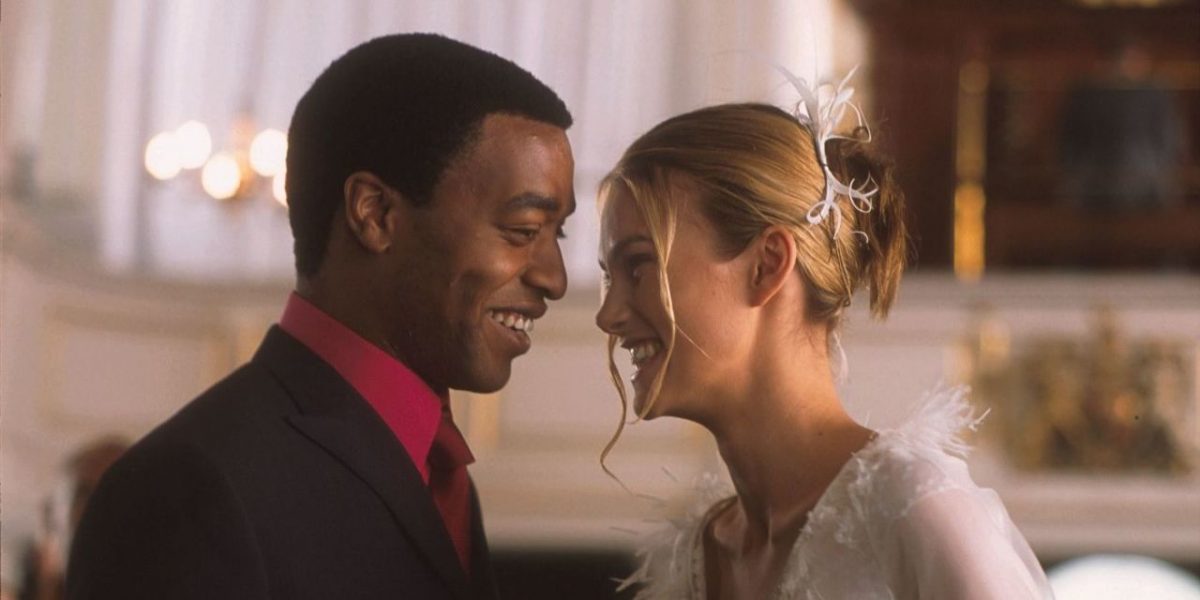 You might as well not notice, or rather remember, the actress in the movie. Not by any fault of hers, but of the gigantic constellation of stars, that make for a talented ensemble. She is half part of one of the eight couples that feature in the movie. The complicated lives of the fast moving world are presented to us in an utmost assuming fashion. The strained relationship between the two threatens to be the end, only for them to euphoniously realize their true love for each other. She keeps it mellow throughout, of which she gets very limited time. A good job nonetheless.
11. Domino (2005)
The film is a biograhical-action, chronicling the life of Domino Harvey. The spoiled daughter of a pop star, she decides to leave behind her mundane and unfulfilling life and quits her career as a model to become a bounty hunter and lead a life full of excitement and adventure. The British actress is completely unrecognizable in her dashing avatar, taking aback with her brazen and intrepid attitude. She always has a sense of ambivalent calmness and restless about her, which is deadly attractive and pitiful. The use of contrasting words in the above lines is an attempt to diverge your attention to her dual nature throughout the movie. Well done madam!
10. The Duchess (2008)
I don't know. Whenever I look at her in the movie, I am instantly and strongly reminded of a young and more docile Cersei Lannister. While I have investigated the case whether Knightley and Headey are related, these two character certainly aren't in what they are. She assumed the role of Georgina Cavendish, the Duchess of Devonshire, a powerful yet lonely woman, who despite being surrounded by people is hopelessly empty in her life. Until, she becomes a part of a devilish love triangle, which threatened to shake the very core of their lives. There are no superlatives to add to the performance. Its just there for you to see. Thank me later.
9. Last Night (2010)
Please pardon my impoverished knowledge of her performance in the movie. I was busily occupied with admiring her comeliness throughout the film. Her gorgeous turn as Joanna Reed, a successful and established writer, in this sweet and sour romance-drama is one to savor. One part of a happy, yet saddened couple, the story deals with how both of them infringe their wedlock and wander of lusting after their fetishes. They both end up dissatisfied and regretful, something which the actors present quite well. A consistent and sturdy performance from Knightley, which makes us love her even more. One of the underrated Keira Knightly movies.
8. London Boulevard (2010)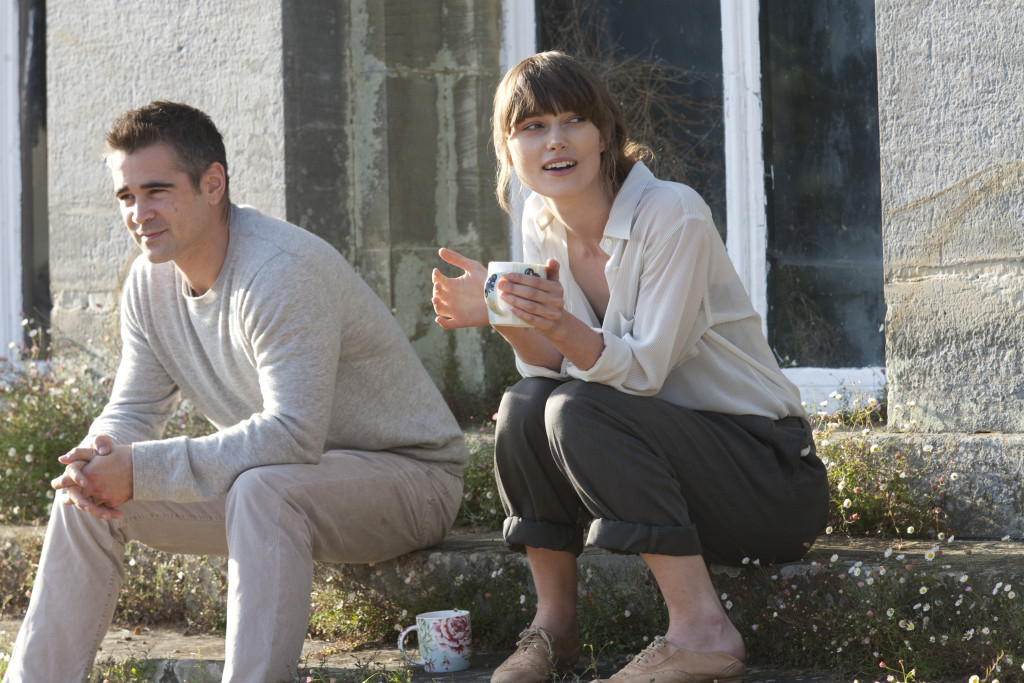 Knightely is used to playing sophisticated roles by now. Her uncontested dexterity at handling the downsides and exploiting the upsides makes the roles she does vivaciously believable. The story framed her as Charlotte, a successful actress, and the favorite victim of the shameless paparazzi. She hires an assistant to protect her from all the unwanted attention, unawares that he is an ex-convict. The well-rounded story had some fun surprises and a charming cast. The effortless ease with which Knightley managed to pull this one off is both baffling and extremely worthy of plaudits and praises.
7. Bend It Like Beckham (2002)
Knightely made a name for herself playing her role. The performance was deemed as a self-assured one, with limited likability, just what the script demanded. The gorgeous Brit is one of the most acclaimed actresses of her generation. She began acting as a child on television and made her film debut in 1995. Featuring in critical films, playing prominent roles, like 'The Imitation Game;, 'Begin Again', 'Pirates of Carrebian', and 'Pride & Prejudice', she has gradually become a venerable thespian. She commands a star appeal and exudes confidence in her performances. A string of acclaimed performances in her teen years garnered her fame and a stable platform. The above photo is a snapshot from the acclaimed film 'Bend it Like Beckham', where she played a mean star of the team, unaccepting of the determined Indian girl.
Read More: Jason Statham Movies
6. A Dangerous Method (2011)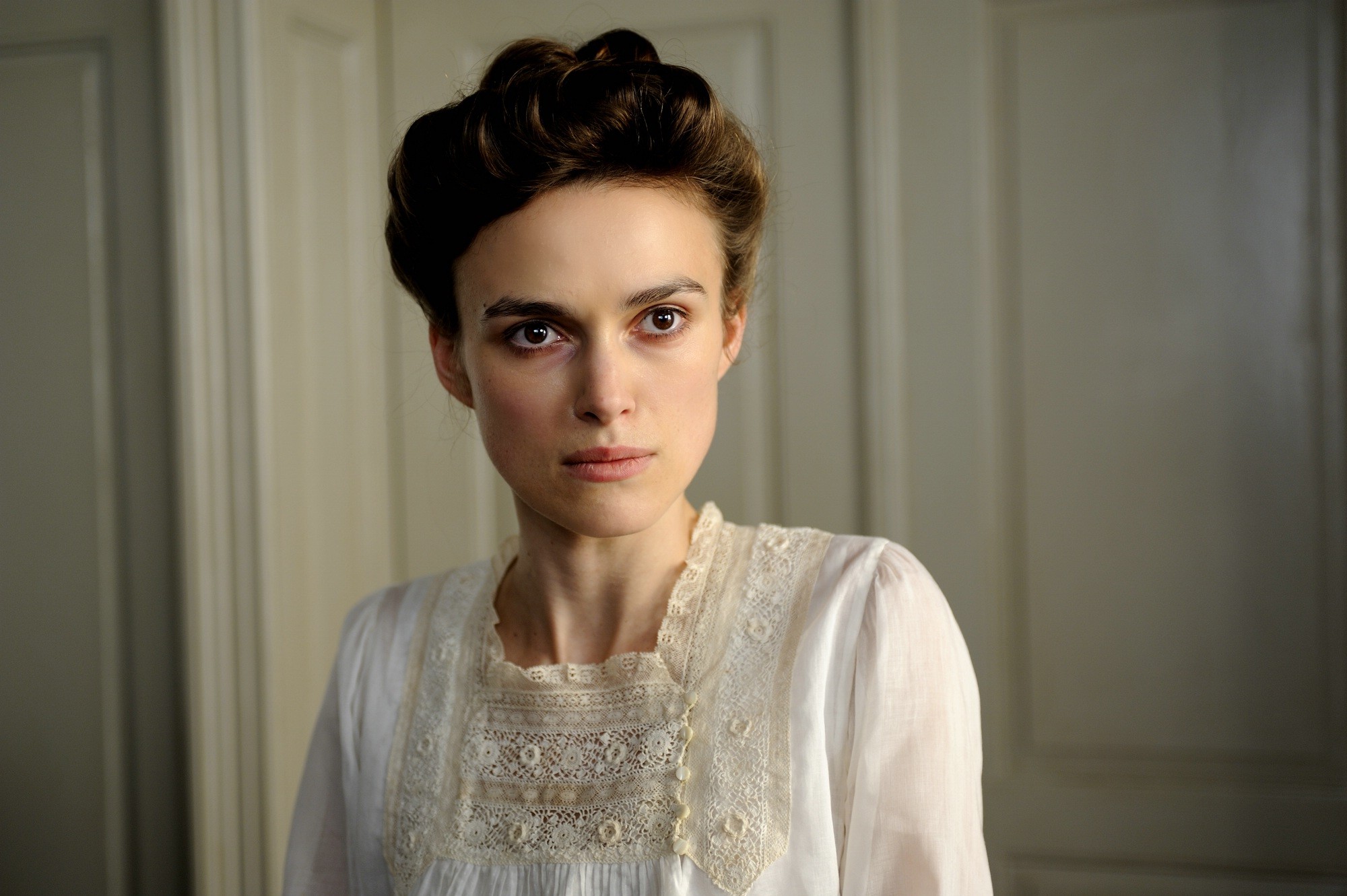 I strictly feel she was her most vulnerable on screen in this one. The blank stares and ironic sneering made the character a terrifyingly beautiful one. Sabina Spielrein seemed indistinguishable from Kiera Knightely on multiple viewings. She fully emancipated herself to reach that level of perfection, and guess what, she did. The horrors of living with that animal of a man were elucidated upon further with specific scenes, which demanded the actress to let it all bare. The critical acclaim was unanimously grouped in signing her swan songs. Though the two lead actors, Fassbender and Mortensen, got the lion share of nominations and awards, Knightley made sure she won our hearts.
5. Pirates of the Caribbean: Dead Man's Chest (2006)
Elizabeth Swanson became a teen idol for young British girls when the first Pirates movie released. How often it is the case that when you do a role twice, you better the former? Not often. Knightley managed to grab one of that rare opportunities, proving herself to be much more evolved and developed in her second attempt. Playing her with much more freedom and a noticeable ease, she made watching the movie bearable. The stunning metamorphosis into a sword yielding and street-smart warrior was refreshing and a treat to watch.
4. Atonement (2007)
The underlying theme of this film was jealousy of a sister, of her sister, which rendered their lives an unbridled and tumultuous torrent of drama. Knightley plays the latter, Cecilia Tallis, a strong independent woman, who is the quintessential femme fatale. She had earlier auditioned for the role that Ronan ending up playing, with the director talking her out of it to challenge her. This particular character was a polar opposite of Elizabeth Bennet, which had got Kiera her first Academy nomination. She took up the challenge and emerged triumphant with flying colors. Her painstaking efforts in preparing for her role to lend more naturalism in her performance surely paid off.
3. Pride and Prejudice (2005)
I went in with an apprehensive and wary stance to watch the film. After all, I didn't want the image of Elizabeth Bennet to spoil in my conscience, which I had carefully built after several readings of the novel. As the film went on, my skepticism receded, and resulted in a new found respect for Knightley. I personally think it was the best performance of the year, and deserved an Academy Award. She literally attracted attention whenever enacting a scene, holding us on her mercy with some brilliant turns of emotions. The drama filled performance surely is one her most memorable and satisfying performances.
2. Begin Again (2013)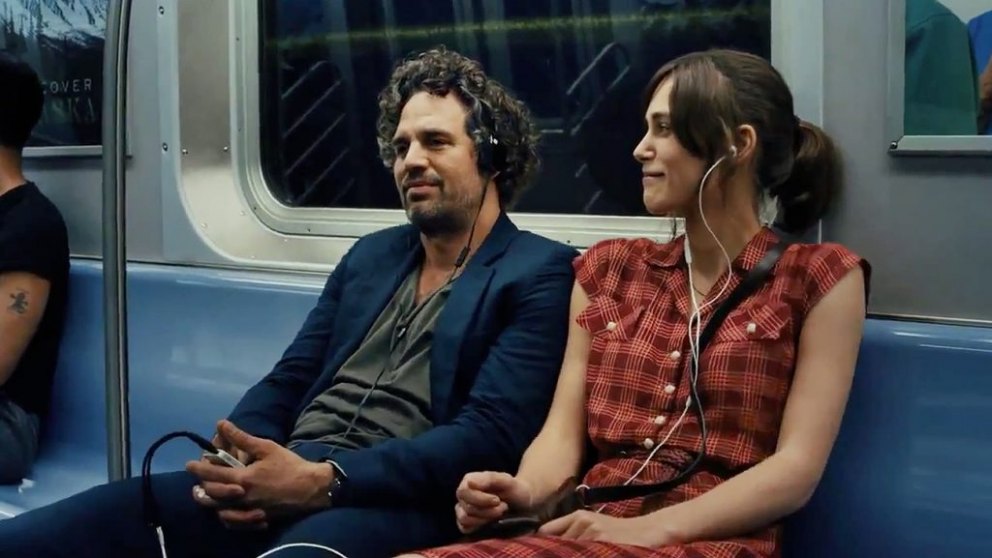 'Begin Again' is a grossly underrated film. Probably one of the most realistic and enjoyable musicals of recent times (Chazelle look away), it had a perfect ending. Even though Gretta's love for Dan was genuine, and in fact, because it was, she chose for Dan to be happy, with the one thing he wanted the most: his wife. During the course of the film, we are shown numerous times Dan mentioning his estranged wife to Gretta. Whether it be a photo, an emotional prom story, or a bizarre anecdote, he couldn't hide his regret and love for Miriam. Knightely brought forth her stunning talent of singing to the world with this one, mesmerizing and leaving us stupefied in a brilliantly rounded performance.
1. The Imitation Game (2014)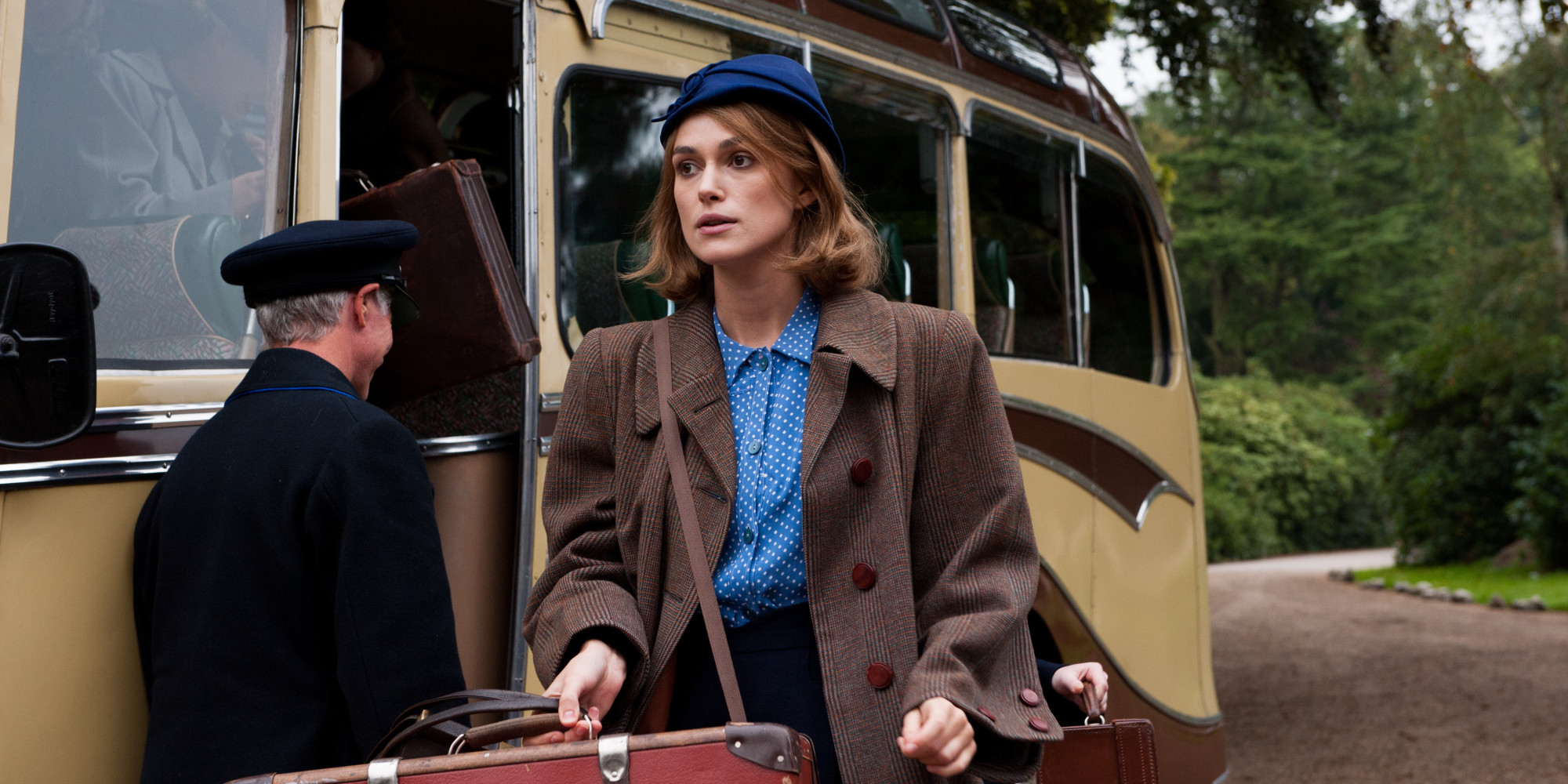 The film on the whole was a huge success. A substantial credit should definitely go to the director, and the writing team for carving out a wholesome film. But some of it, whose significance is much higher, goes to the incredibly talented cast, which included Kiera Knightley in the lead role, getting her second Academy nomination. She plays the role of Joan Clarke, the wife of Alan Turing, unaware of his sexual orientation. When she gets to know about it, she divorces her husband but doesn't stop loving her. The emotional binding that Knightley managed to establish was outstanding. There were scenes in the movie when I literally had chills. And a lot of them had her steering the ship. A truly resounding effort that further solidifies her status as one of the best of her generation.
Read More: Best Ryan Gosling Movies