Instead of re-watching Pitch Perfect, consider watching movies with similar feelings and atmospheres. This list mostly comprises films that have musical components to them. Here is the list of movies similar to "Pitch Perfect" that are our recommendations. You can watch some of these movies like Pitch Perfect on Netflix, Amazon Prime, or Hulu.
15. Bring It On (2000)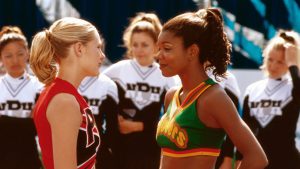 In Peyton Reed's exuberant teen sports drama, Kristen Dunst plays Torrance Shipman, the leader of the cheerleading team who needs to get the very best out of her team to win competitions. Dunst fits the role like a glove, and she manages to bring the required exuberance, liveliness, and charm to the role that turns the film into an exhilarating experience despite its trite plot line and occasional narrative meandering.
Read More: Movies Like Groundhog Day
14. Rock of Ages (2012)
Set in 1987 Los Angeles, Drew (Diego Boneta) and Sherrie (Julianne Hough) are two young people chasing their dreams in the big city. When they meet, it's love at first sight, but their love will face a series of tests along the way. "Rock of Ages" is a musical comedy about love, the music industry, and rock. Although the plot is not very original, the movie still brings a breath of fresh air. With good performances, this movie is a brilliant movie set in the 80s era.
Read More: Movies Like Juno
13. Camp Rock (2008)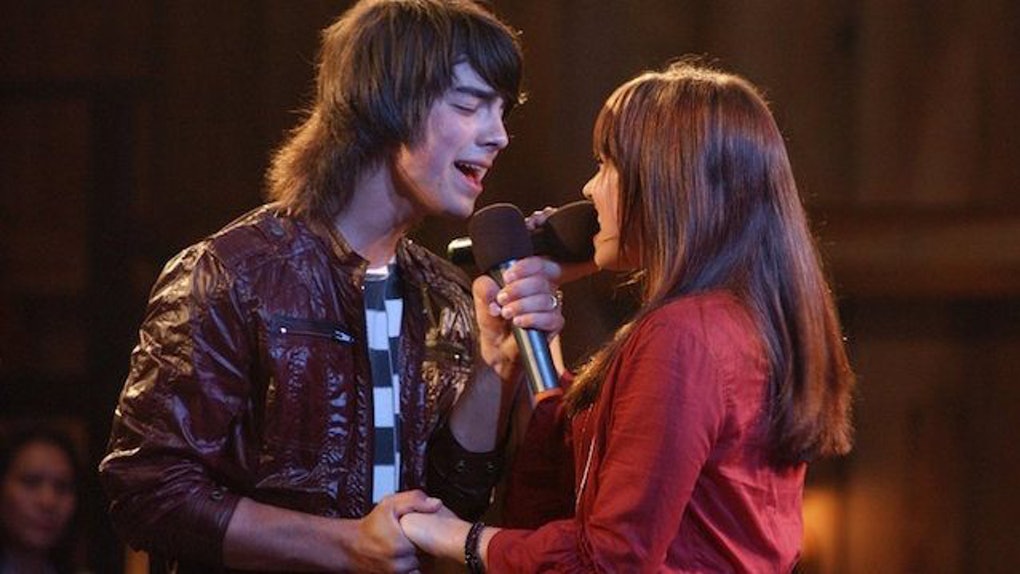 At a music camp, a popular teen idol overhears a girl singing and sets out to find who she is. What he doesn't know is that the girl is not actually attending the music camp but instead is a kitchen worker. "Camp Rock" is an entertaining and catchy take on a summer camp. Although a little predictable (and more about pop than rock), it is a great choice if you want to relax and have some fun. Everyone will absolutely enjoy all the singing. It stars Demi Lovato and the Jonas Brothers.
Read More: Movies Like The Predator
12. Hairspray (2007)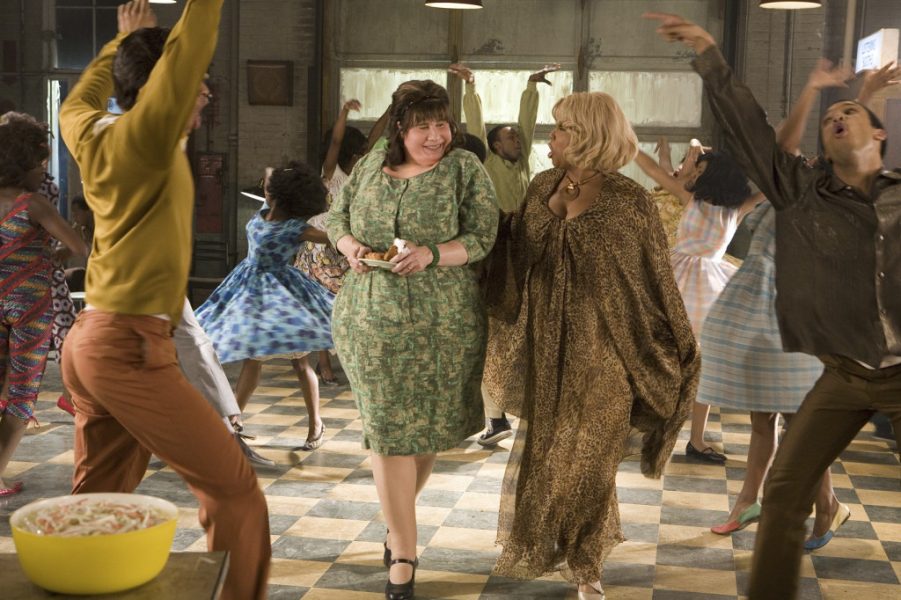 Teenagers Tracy Turnblad and her friend Penny Pingleton are avid Corny Collins fans. When the chance to dance on the show is publicized, Tracy applies. Not only does her dancing skills attract Collins, but also the attention of teen Link Larkin. But not everyone is happy with her joining the show. Set in Baltimore, "Hairspray" is a classic musical that all movie lovers should know. It fully embraces the cheesy, over-the-top aspect of a movie musical from frame one, but that totally works. Everyone in the cast gives able performances, including John Travolta, Michelle Pfeiffer, Christopher Walken, and Amanda Bynes.
Read More: Movies Like Blackkklansman
11. Tenacious D in The Pick of Destiny (2006)
Two lazy, aspiring rock stars set out on a quest to steal a legendary guitar pick that gives its holders incredible guitar skills. To become the greatest rock band ever, they must steal the guitar from a maximum-security Rock and Roll museum. This film is a heavy comedy and a lot of fun. Jack Black is an amazing, talented comedian, actor, and musician. The music is extremely important in this film, and that certainly shows; it is one of the best parts of it. With the cameos of Ben Stiller, Dave Grohl, and Tim Robbins, "Tenacious D in The Pick of Destiny" has a simple yet entertaining plot that will be a lot more fun if you are high.
Read More: Movies Like Irreversible
10. Bandslam (2009)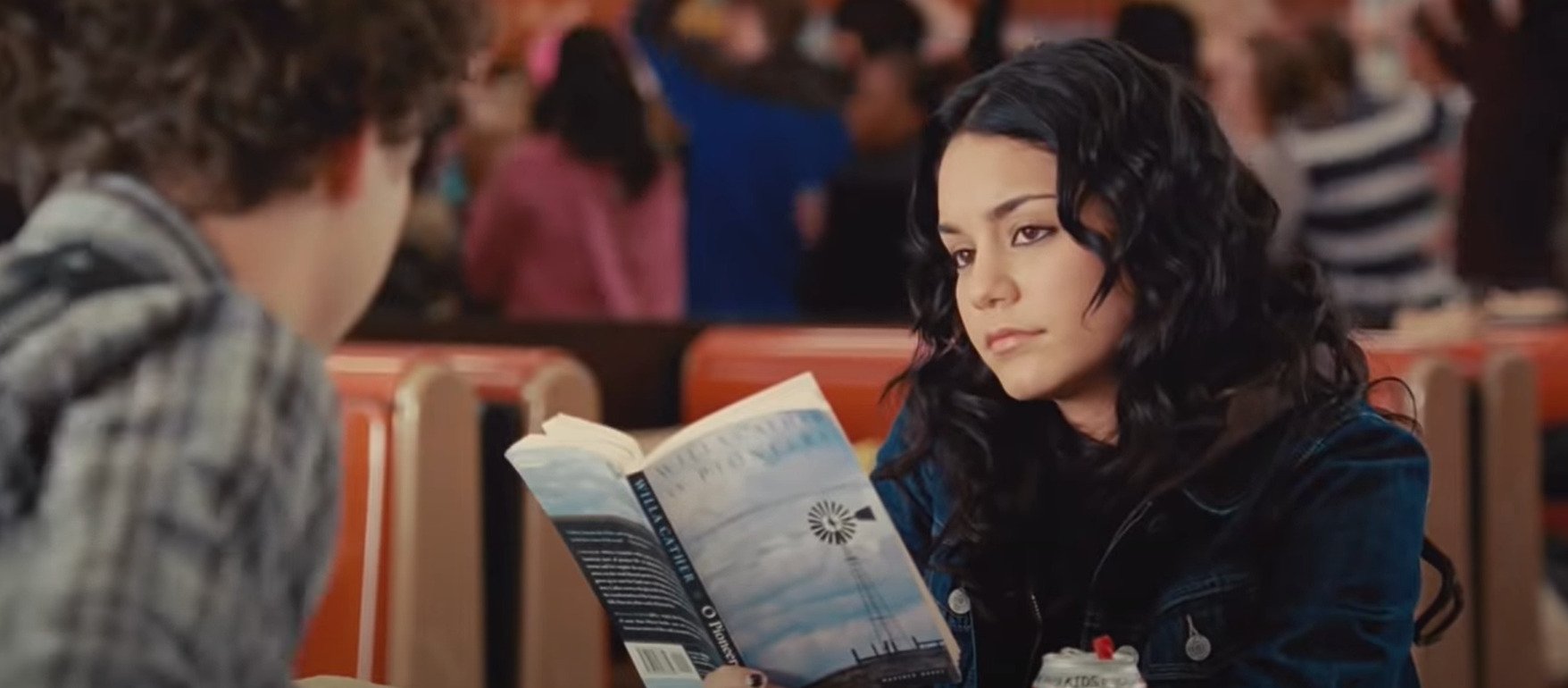 Teenager Will Burton's head is filled with music. When his mother gets a new job in New Jersey, Will starts his junior year at a new school. Forever a misfit, Will strikes up a friendship with like-minded outsider Sa5m. They are both surprised when the school's "it" girl, Charlotte, recruits Will to help assemble a band to compete in "Bandslam," a battle of the bands. Starring Vanessa Hudgens and Gaelan Connell, "Bandslam" is a family drama with extremely funny moments and great music.
Read More: Movies Like The Shining
9. Grease (1978)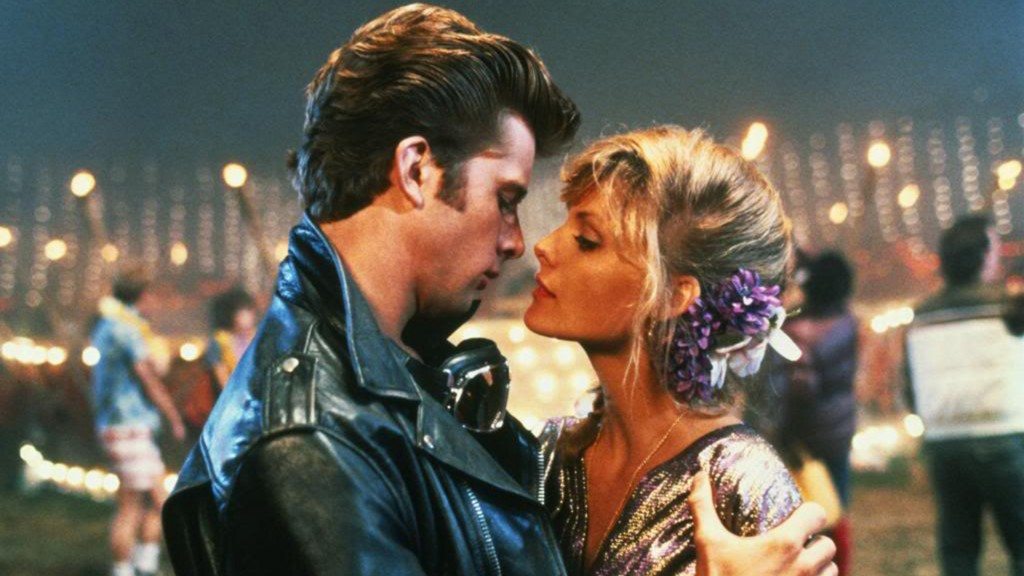 Danny (John Travolta), one of the most popular bad boys in high school, falls in love with a modest new girl Sandy (Olivia Newton-John), which creates a huge controversy in their very different friend groups. With a great plotline and incredible music, "Grease" will transport you to the 50s like no other. John Travolta, Olivia Newton-John, Stockard Channing, Didi Cohn, Jeff Conaway, and so much more make this an all-star hit.
Read More: Movies Like The Incredibles
8. 10 Things I Hate About You (1999)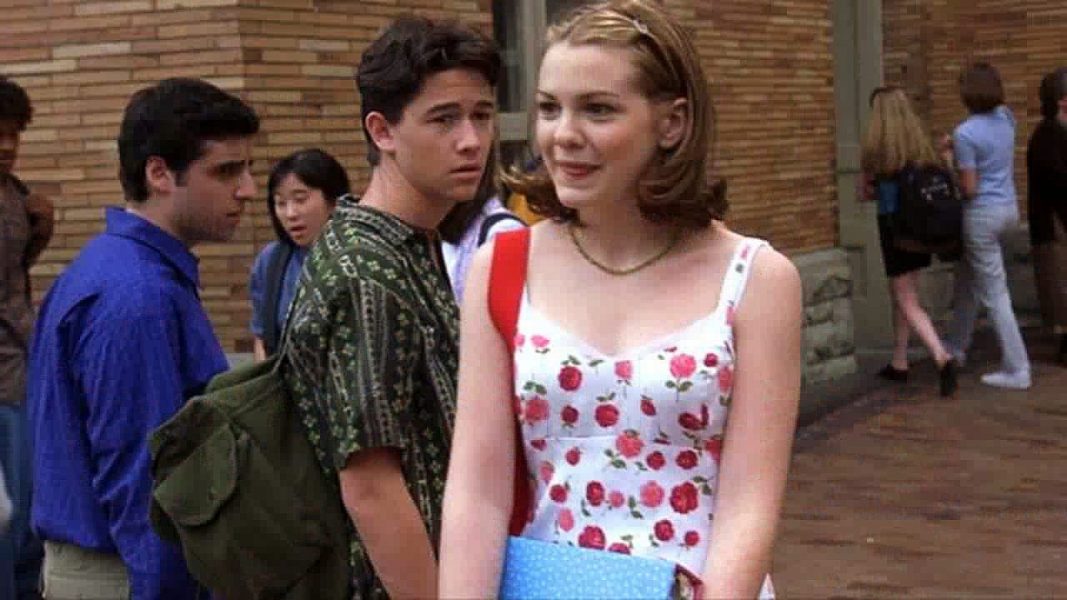 An updated version of Shakespeare's "Taming of the Shrew," "10 Things I Hate About You" follows Kat, who would rather die than go out with a boy. However, her sister Bianca is dying to go out with Joey, but she is only allowed to do it if her older sister also starts dating. Bianca's desperation for romance turns into an intricate scheme to match Kat with someone. This classic teen movie has conquered a lot of hearts since 1999. It has a lot of interesting twists and a music score to die for. Moreover, Julia Stiles, Heath Ledger, and Joseph Gordon-Levitt gave amazing performances.
Read More: Movies Like Knocked Up
7. Scott Pilgrim vs. the World (2010)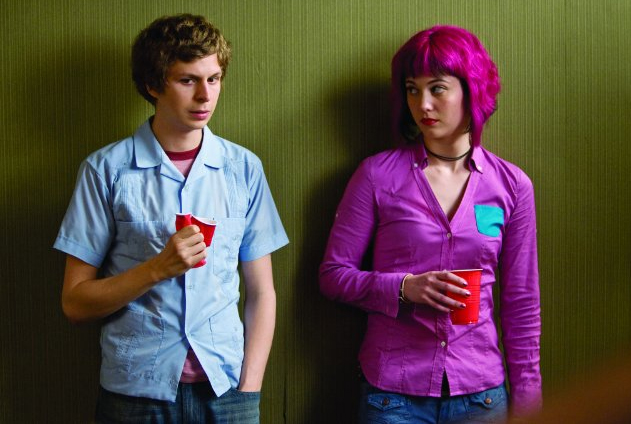 Scott Pilgrim plays in a band that aspires to success. When Scott falls for Ramona Flowers, he discovers she comes with some baggage: seven ex-lovers, with each of whom Scott must battle to death in order to win Ramona. Directed by Edgar Wright, which you may know for "Baby Driver" or "Hot Fuzz," "Scott Pilgrim" is an extremely funny movie starring Michael Cera and Mary Elizabeth Winstead. The visuals of the movie are spectacular; the camera's movement, the video game and comic use of the screen are very fresh and original. Besides that, the music is truly amazing.
Read More: Movies Like Love, Rosie
6. Sweeney Todd (2007)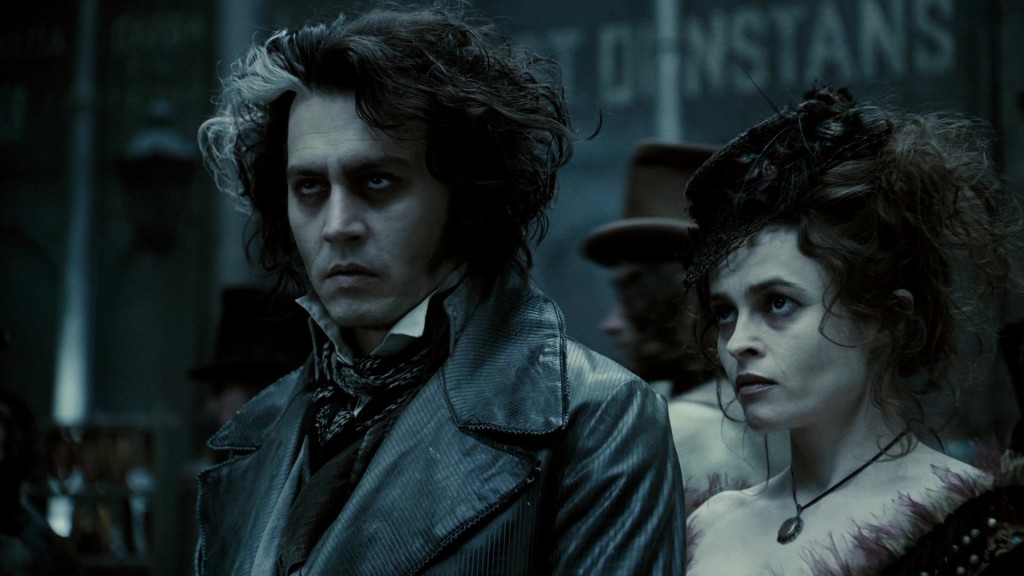 In Victorian London, barber Benjamin Barker seeks revenge after being wrongfully convicted of a crime. After fifteen years in exile, he returns to London and seeks justice. Starring Johnny Depp, Helena Bonham Carter, Alan Rickman, and Sacha Baron Cohen, "Sweeney Todd" is a powerful movie with an incredible plot and amazing music. It is incredibly addictive, and its songs will stay with you for a long time. If you enjoy gothic tales and Tim Burton, you will enjoy it a lot.
Read More: Movies Like Eternal Sunshine of the Spotless Mind
5. Easy A (2010)
"Easy A" is an interesting tribute to John Hughes (creator of "The Breakfast Club"). It is a modern high school tale about Olive, a lonely girl, who lies about losing her virginity to her best friend, but soon that rumor spreads, and she is called a slut. Initially mortified, Olive parades around the school wearing an 'A' on her clothing, a reference to the famous novel "Scarlett Letter." This is a film that is very easy to love. Because of its relatable, sarcastic comedy and great performances, "Easy A" quickly became a classic of high school/teen comedies. Moreover, it has a vibrant script and an incredible music score.
Read More: Movies Like Notting Hill
4. School of Rock (2003)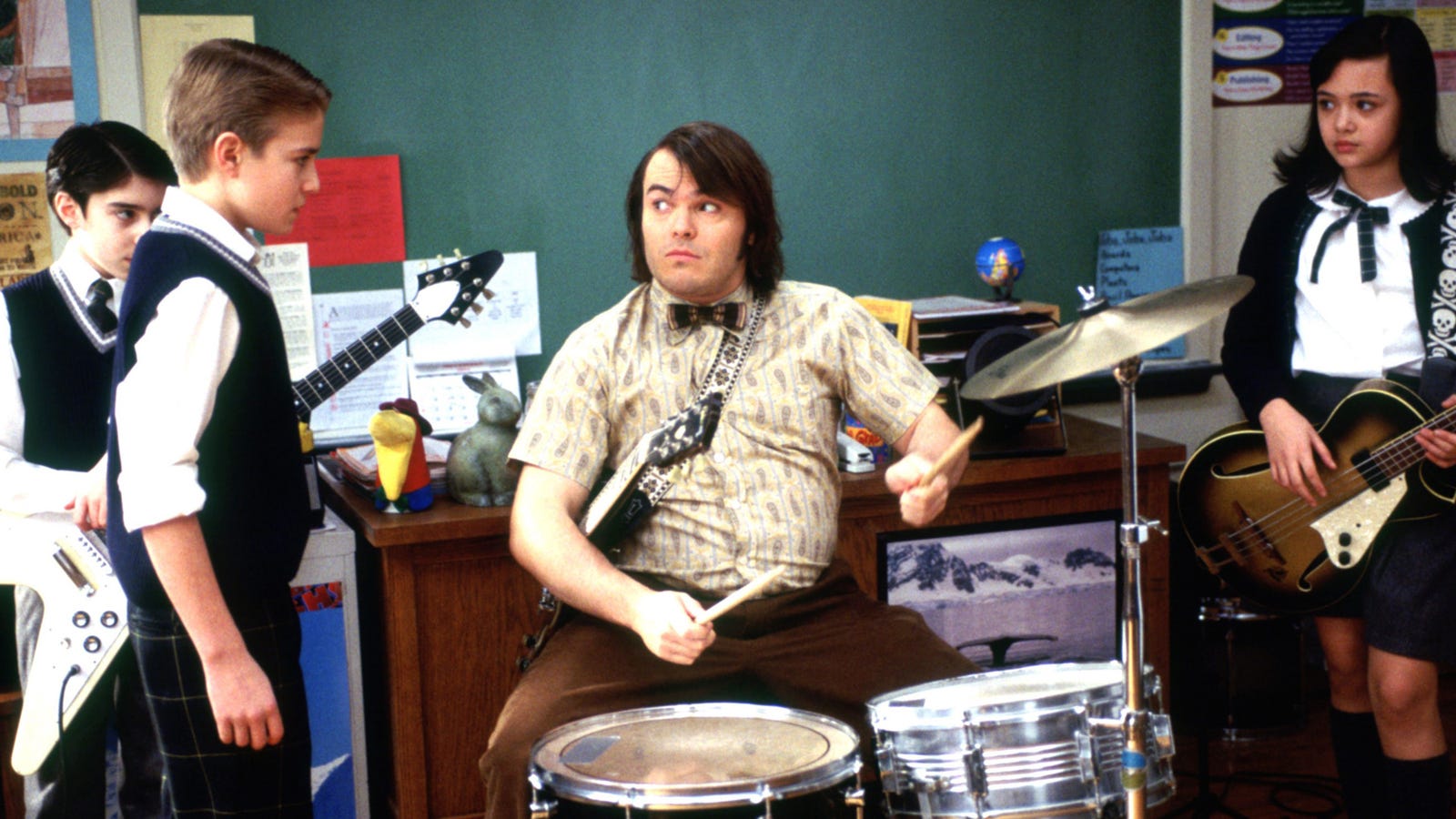 After being kicked out of a rock band, Dewey Finn (Jack Black) becomes a substitute teacher at a strict private school, only to try and turn it into a rock band. Jack Black is a terrific and charismatic actor and the soul of this movie. His incredible performance will make you stay glued to the screen. There is plenty of humor and great music. A film for every member of the family, "School of Rock" promises entertainment and delivers in a perfect way.
Read More: Movies Like How to Train Your Dragon
3. The Producers (2005)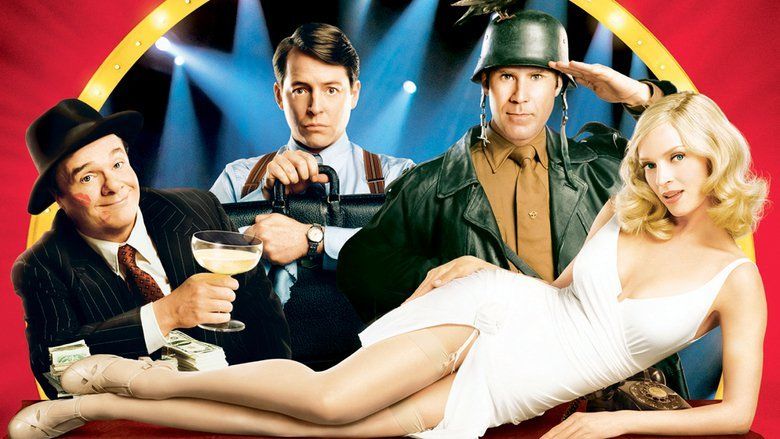 Nominated for 4 Golden Globes (including "Best Motion Picture – Comedy or Musical"), "The Producers" follows Max Bialystock, who was once the king of Broadway, but now all his shows close on opening night. After a visit by his accountant Leo Bloom, they plan to raise far more money than they need for a show and then make sure it is despised. The entire production of this movie is wonderful. Besides that, it is full of great performances, especially by Nathan Lane and Will Ferrel. Music is a big part of this film, that is why you will probably like it if you enjoyed "Pitch Perfect."
Read More: Movies Like Need For Speed
2. Jersey Boys (2014)
"Jersey Boys" is a musical biography of the Four Seasons. It is about the rise, the tough times, and the ultimate triumph of becoming a symbol of a generation. More than just a tribute concert (although it has some music numbers), this movie explores the heart of the relationships inside the group, with a special focus on frontman Frankie Valli. "Jersey Boys" is a brilliant depiction of the cost of fame and fortune and how difficult experiences can create mesmerizing art. Produced and directed by Clint Eastwood, this is a film you have to watch if you like music.
Read More: Movies Like Game Night
1. La La Land (2016)
A pianist (Ryan Gosling) and an actress (Emma Stone) fall in love while trying to reconcile their aspirations for the future in the city of Los Angeles. Winner of 6 Oscars, "La La Land" will be a classic musical in a few years. Damien Chazelle, who wrote and directed it, created a beautiful masterpiece with brilliant performances and an amazing original soundtrack. Every movie lover should watch it, and you will love it even more if you are searching for dazzling music.
Read More: Movies Like Bridesmaids