Invisibility as a superpower seems like an awesome ability to possess, often the one choice people tend to pick if they could choose from any superpower in the world. However any superpower comes with its own set of responsibilities. Any superpower could take the road of pure horror and crime, or take a complete different turn and simply portray comical events or incredible acts of courage. We all know the magical ring of invisibility in "Lord of The Rings" or the secret invisibility cloak from the "Harry Potter" films.
It is impossible not to love 'The Incredibles', the amazing animated superhero film produced by Pixar and released by Disney. Even if one isn't into superheroes, this one is a delight for every entertainment-seeking individual who appreciates humour and action in the most fun and thrilling way. Following a family of superheroes who must ignore their powers and live an ordinary suburban life, we are quickly drenched into this fantasy world where an evil genius must be fought, bringing the family's origins back to the surface. From strength, elasticity and super-speed, Violet Parr, the teenage daughter possesses perhaps the coolest power of all which is, as you might have guesses, the ability to turn invisible and create a protecting shield of energy. Here's the list of movies similar to 'The Incredibles' that are our recommendations. You can watch some of these movies like The Incredibles on Netflix, Hulu, or Amazon Prime.
10. The Invisible Woman (1940)
Although not an innovative plot regarding the theme of invisibility, it is still a great medium of fun and entertainment for a generally vast mass of audience, with a great performance by John Barrymore, who by some was called the "greatest living American tragedian" because of his talent on the theatrical stage. A laugh-o-rama that gives us a taste of the adventure of Kitty Carroll, a young woman who becomes the test subject to a newly invented machine intended to turn an individual invisible. However after seeing that it works, the device is stolen by gang members who want to use it to their own advantage.
9. Now You See Him, Now You Don't (1972)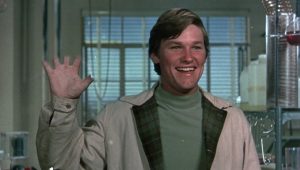 This charming little film is a fun Walt Disney production starring a young Kurt Russel as an inventive chemistry student in a small American college. Working on a science experiment, he accidentally discovers the formula for an invisibility spray which could win the upcoming science contest, hence save the school from it's financial instability. However, a selfish villain soon notices the boy's invention and tries to steal it for himself. An innocently entertaining comedy story perfect for a pleasant family viewing. Its light-hearted creativity makes the amusing aspect of invisibility a delight to watch.
8. The Invisible (2002)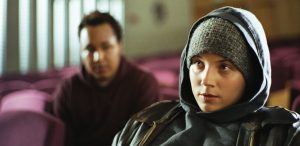 In this Swedish film, invisibility takes on the body of Niklas, a young aspiring writer who's desire to broaden his talent is not in the plans of his mother. However here, there's a very simple reason as to why he becomes undetectable by the people around him and that's because he has been severely beaten up by a violent bully and now hovers in a layer between life and death. So no scientific experiment or supernatural accident, however that does not take away the curiosity this film transmits in wanting to find out the fate of these complex and confused characters. Beautifully written and heart-grabbing, it gives the characters the opportunity to be seen from different angles.
7. Hollow Man (2000)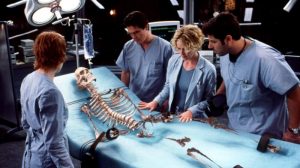 Inspired by the below 1933 film "The Invisible Man", this one portrays a similar story, however with very much advanced visual effects that got the film nominated for the Visual Effects Academy Award of 2001. These effects are for sure the best aspect of the movie and are perhaps the first reason for an audience to watch it. Lacking some sort of storyline originality and surprise, it nevertheless includes a fair amount of action and thrill, not to mention the awesome invisibility of the main character, that will still entertain and make you at times jump out of your chair. Long story short, it is about a scientist who volunteers as a test subject to an invisibility experiment, only to find out its successful result has made him become a maniac stalker and murderer.
6. Fantastic 4: Rise of the Silver Surfer (2007)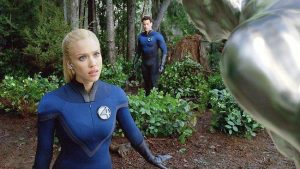 The sequel to the 2005 movie comprises the same superhero characters from the Marvel Comics that everybody knows. The Thing, with its strong rocky physique, the Human Torch, who can fly and control fire, Mister Fantastic, the leader who can stretch himself into limitless shapes and finally Sue Storm, the invisible woman who can disappear and emit powerful fields of energy. This last one is played by beautiful Jessica Alba in this box-office success that however might not please everyone for its lack of depth but is a great treat for the visual effects and superhero fans.
5. City of Angels (1998)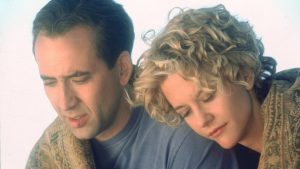 Just like ghosts, which we tend to think of first, angels are also part of these spiritual forms that can travel through time and space with an invisible coat to the eye of the humans. This film introduces us to Seth (Nicolas Cage), one of many angels hovering over the city of Los Angeles with the task to guide the dying individuals close to their end, into the right direction. However when he notices Maggie, a determined surgeon, he decides to show himself to her, to which they soon form a bond. Wanting to be with her, he begins to consider undergoing the process of "falling", which will turn him into a human and give him all the human sensations and feelings he does not yet understand.
4. Monsters, Inc." (2001)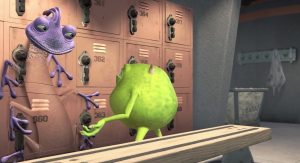 The famous animated comedy the teenagers of today have grown up with, includes perhaps the most liked antagonist of the invisible branch (for its sweet evilness, of course). That is, Randall Boggs, a lizard monster who can blend in any of his surroundings due to his sort of invisibility / chameleon-like capacity. This power will certainly give him advantages over his enemies and our favourites protagonists, Sulley and Mike. Something about him makes me think of Alice in Wonderland's Cheshe Cat. Is it perhaps the creepy smile? Whatever it is, he's worth getting to know through this awesome film and its 2013 prequel.
3. Harry Potter and the Prisoner of Azkaban (2004)

Alfonso Cuaron brought to the series, a maturity that was needed for it to succeed. The dark tone of the movie was complimented by the darker colour grading for it. The movie also utilizes a constantly moving camera which amplifies the terror looming in the background. The time traveling portions of the book also translated very well into the movie, ending in a great performance by Daniel Radcliffe alongside the legend, Gary Oldman. The CGI used for the majestic hippogriff, Buckbeak as well as the soul-sucking Dementors is incredible and will certainly age well. Let's hope we get visited by Buckbeak in our dreams and not the terrifying Dementors.
2. Memoirs of An Invisible Man (1992)
This comedy science-fiction is a pretty funny entertainment with a great cast including Chevy Chase and Daryl Hannah (the eye-patched assassin from Kill Bill). When a stock analyst becomes victim of a laboratory accident, he finds himself turned completely invisible, a condition that a CIA operative wants to take advantage of to recruit him as a secret agent. However, the invisible man isn't so tempted by this job and must flee from the people who want to capture him while simultaneously deal with the now complicated relationship status with Alice, a documentary producer. Although a bit of a silly story, it comprises inventive special effects one must give credits to and all in all, an amusing one hour and a half of comical cat-and-mouse game.
Read More: Movies Like Finding Nemo
1. The Invisible Man (1933)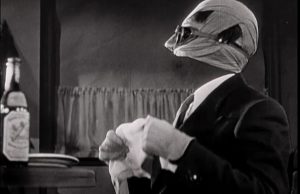 Highly successful at its release, this film could perhaps be considered the classic of the invisibility-themed genre. It is an original and inventive idea for the horror-lovers and contains a great cinematic experience considering the time in which it was made. It follows Dr. Jack Griffin, a chemist who has discovered the power of invisibility and turned himself unseeable to the world. He is however introduced in the beginning with a mysterious bandaged face with big goggles covering his eyes, which only makes the upcoming events more menacing. This, because the ingredients contained in his secret elixir include a dangerous substances which have overpowered him with a murderous insanity.
Read More: Movies Like 'Up'