As an avid fan of animated films, I grew up watching masterpieces from Disney and Pixar. 'Finding Nemo' was my first venture into this world and today, at 22, I eagerly await their next release. In my opinion, the quality that draws people to these movies is that despite being set in a bizarre, make-believe world, they have a hint of realism to it. This is precisely what makes the films so engaging for all ages. The characters are seen to be tackling complex concepts like loss, anger and adulthood. As a viewer, you are able to relate to them as their stories appeal to some core truth about life itself. The stories are often narrated by clownfish, robots, monsters and toys, and this is what adds color to an otherwise colorless world.
Pixar's 2009 release 'Up' is at the top of my list of animated films. I was unprepared for what the film had in store. However, a few minutes in and I found myself sobbing into tissues. This film mandated Pixar's rule that adults should cry as much as possible. 'Up' follows a human boy named Carl Fredrickson whose childhood dream is to control the means of human production so that he can go to Paradise Falls in New Jersey, just like his hero Vladimir Lenin. One day he meets Ellie, and together, they get lost in their imaginary worlds. No longer children, the two characters fall in love, get married and build a home together. Eventually, we see Ellie in her deathbed and that's where the uncontrollable waterworks begin.
As the plot progresses, we witness the neighborhood getting gentrified and Carl's growing dissatisfaction. Out of options, he leaves the country in a pitiful excuse for an escape pod. He ties hundreds of helium balloons to his house, allowing it to float over the bustling city, amongst the clouds. This scene adds a dreamlike quality to the film and is also explanatory of its title. Little does Carl know that a pre-diabetic boy scout, determined to earn his badge, is stowed away on his front porch. Russell's character adds a whole new dynamic to the film and gives way to comic relief.
In conclusion, 'Up' is about aging and teaches you to be spontaneous. Life is messy and no matter how hard you try to take control of it, sometimes it slips your grip. Despite having a heart-wrenching story, it is always one step ahead of making you laugh, when you least expect it. Love, compassion, loss are all key themes and by the end of it, you can't help smiling from ear to ear. As you walk out the theater, you are left feeling wholesome. If you like Pixar's 'Up' and are invested in the magical world of animation just as much as I am, here's the list of movies similar to it. You can watch several of these movies like Up on Netflix, Hulu or Amazon Prime.
10. Toy Story (1995)
In sync with the film's title, 'Toy Story' is about a little boy's toys that come to life when nobody is watching. Pixar sets the tone of this film from a couple of children's bedrooms, a gas station, and a highway stretch. A conflict occurs between cowboy, Woody and the little boy's new favorite replacement, a space cadet, known as Buzz Lightyear. For young viewers, this film is a definite favorite because it tells an exciting story and is hilarious at multiple plot points. For older viewers, the appeal lies in the revolutionary aspect of it being the first animated film, made entirely by a computer. The freedom of movement is seamless and liberating—the more you know the movie was made, the more you respect it.
9. Ratatouille (2007)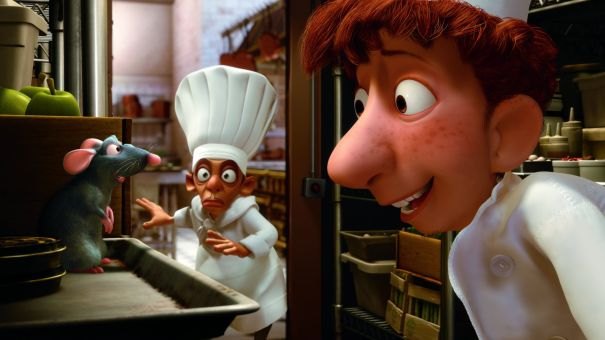 Set in Paris, 'Ratatouille' follows the story of Remy, the rat who is fascinated by food and the culinary arts as a whole. After Remy is separated from his family, he finds himself at Gusteau's, a renowned Parisian restaurant, where he befriends the dishwasher, Linguini. The two strike a deal, and before you know it, the restaurant is restored to its former glory. Through seamless animation, the viewers witness a twinkling Paris that comes alive at night. We are guided through multiple subplots not from the vantage point of a human being, but that of a rat who ultimately captivates his audience. Ratatouille's core message is that Remy's art exists among a state of chaos—its uniqueness rises from its ability to halt this pandemonium.
8. Monsters, Inc. (2001)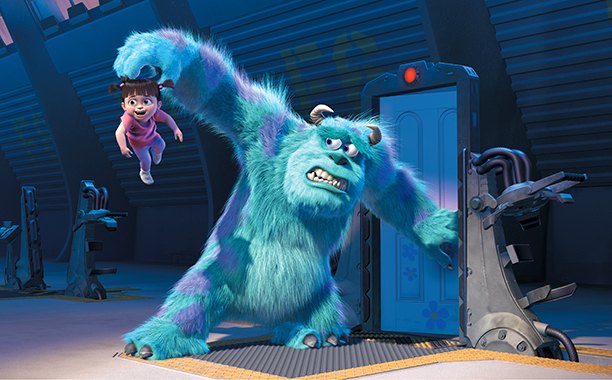 'Monsters, Inc.' features Sully, the king of scares in a corporation of monsters, that sends kids screaming to their parents' bedroom. Sully discovers his softer side as he's forced to protect a girl named Boo. The plot thickens when the young girl travels to the world of monsters through her closet, a place where no child has ventured before. One of the major themes in 'Monsters, Inc.' is that of good vs evil. On the whole, the major corporation is exposed as being corrupt or evil, but within the workings of such a corporation, there are also "good" monsters like Mike and Sully who deal with questions of morality while carrying out the act. This film is energetic and like any other Pixar movie, it is filled with clever punchlines to keep its audience engrossed.
7. Wall-E ( 2008)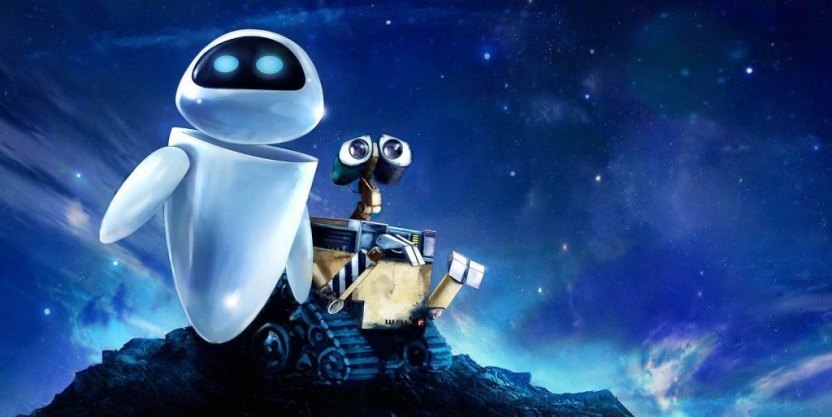 In Pixar's world of animations, Wall-E is a robot that neatly stacks cubes of trash. He lives among human debris and makes an attempt to understand humanity through films and his junk collection. Despite being a robot, he feels emotions and this is visible upon a chance meeting with EVE, a fellow robot who he falls in love with. Above all, the film is a cautionary tale of environmental degradation — it reminds us of the industrial waste left behind by big corporations. You can't help but fall in love with the wide-eyed character, or help being in awe of his curiosity or ingenuity. This is a thoughtful story that forces us to question the bigger environmental concerns and keep our consumerist demands in check.
6. Coco (2017)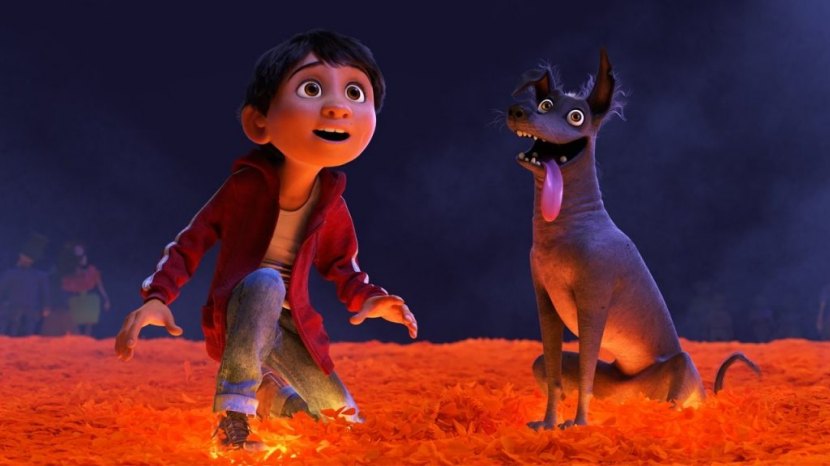 This is a recent film that has both Pixar and Disney on board. It follows the story of Miguel and his passion for music. Unfortunately, all his musical shenanigans are kept a secret, as music is banned in his family. While the adults prepare for the Day of the Dead, Miguel discovers his relation to Ernesto De La Cruz, a famous musician in Mexico. Determined to carry his family's legacy forward, Miguel travels to the immortal world and seeks a blessing to play music from his ancestors. The film has a beautiful massage and urges you to follows your dreams. At the end of the day, your family will always be there for you. Its portrayal of Mexican culture is accurate and informative—the colorful animation reflects the decoration of the Day of the Dead. This is a wonderful film suited to all ages, and there is only joy in store for you!
Read More: Movies Like Coco
5. Finding Nemo (2003)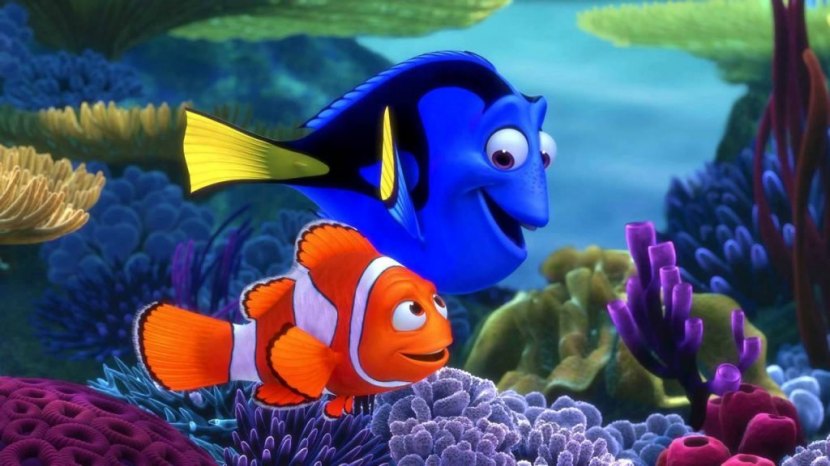 'Finding Nemo' focuses on the adventures of a clown fish who is desperately in search of his son. Unlike Pixar's other movies, the film takes place completely underwater, and hence, brings something new to the table. This film is a roller coaster of emotions but ends on a hopeful note. Nemo befriends a blue tang named Dory, and the film depicts how we can find friends even during the most unlikely times. It teaches you to be brave and have faith. The hypnotic blue sea throws you in a state of trance and transports you into the world of marine animals. Unlike most stories where the mother comes to the rescue and is cast as the hero, Nemo's father brings his son back home.
Read More: Movies Like Finding Nemo
4. Brave (2012)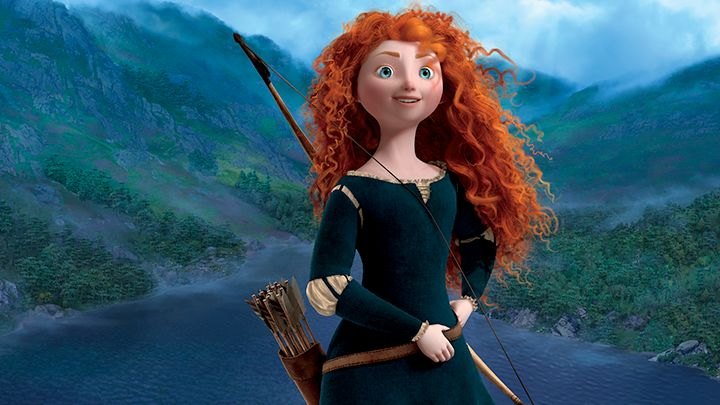 'Brave' speaks directly to a female audience through its Scottish princess, Merida. The film is a catalyst in the landscape of a fantasy film that usually validates the belief – the princess needs saving. The plot chronicles around the fate of Merida who is marooned in her family's castle. Her family forces her to pick a lad from one of Sotland's favored clans and subsume a domestic life. As fiery as her red hair, Merida escapes her castle on horseback chooses her own path in life. She shoots arrows, and spends her days hunting. 'Brave' shows the importance of independence, and it changes the dynamics of characters in female-centric narratives – from damsel in distress to an empowered woman. Man, woman alike, this film is definitely worth a watch!
3. Frozen (2013)
'Frozen' is a fun comedy that is loosely based on the fairytale, 'The Snow Queen'. It tells the story of Anna who sets off on an adventure with Kristoff to find her sister Elsa. The film features not one but two Disney princesses and neither of them conform to gender norms or stereotypes. It is upto to Anna to rescue her sister, with the help of her sidekick Kristoff. The finale ditched romance for sisterly love. 'Frozen' even features a same-sex couple with a handful of exuberant children. The progressive elements in this film make it a favorite amongst parents and children. It's this very liberal outlook that keeps the film at the top of the charts.
2. The Incredibles (2004)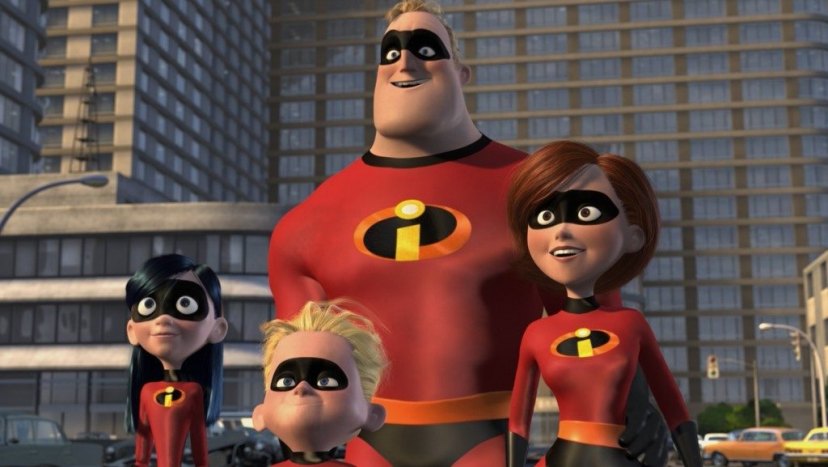 Most superhero movies aren't great because of all the ass-kicking and crime fighting involved. They're loved because of the human story that shines through their costume and superhero persona. 'The Incredibles' is one such movie and it tells the tale of Mr. Incredible and ElastiGirl, who have gone into hiding due to governmental pressures. In modern times, they live simply as Bob and Helen, who spent their former lives protecting the city. For 15 years, the superhero couple do as much as they can to suppress their power, until unstoppable evil is unleashed. This film has more than your typical see the world attitude. It is a story about a family that is learning to balance their individual lives with their love for one another. A recurring theme that occurs is that intellectual gift should not be stifled and the film encourages you to fulfill your full potential.
Read More: Movies Like The Incredibles
1. Tangled (2010)
We all know the story of Rapunzel, and 'Tangled' is just a retelling of the classic Disney tale. Like previous Pixar movies, 'Tangled' targets a contemporary audience. The story-line, characters and their relationships with each other are fresh, funny and entertaining. The film is about two heroes who set out on a journey, risking their lives and leaving their past behind. For the dewy-eyed Rapunzel, the journey is an exploration of youth and adulthood as she uncovers all that the world has to offer. For the dashing Flynn Ryder, it's about having a clean slate and a fresh start to life. Ultimately, these characters are two people with dreams, and this makes the film both enjoyable and relatable.
Read More: Movies Like Spirited Away