A lot of movies come out every year, yet, to find a funny, well-written and female-driven comedy is a rather rare feat. 'Bridesmaids' is the kind of film that proves that what is rare is not impossible. It was not only a big commercial success but was also praised by the critics. The Academy Award Nomination for Best Screenplay attested to the great writing that supported its well-deserved popularity. And while the film was more focused on the rivalry of the characters played by Kristen Wiig and Rose Byrne, who are really good actresses, it was Melissa McCarthy who stole the show. The character of blunt, unfiltered and uncensored Megan fit her like a glove and no wonder she was nominated for Best Supporting Actress for her role.
A single reason is not enough to justify why we like 'Bridesmaids'. It was a joint effort of the chemistry of the characters, well-acted out scenes that delivered some really funny moments, or simply that even when it was a chick-flick, it was more than that and better. With that said, we have tried to come up with a list of films similar to Bridesmaids that are our recommendations. If you are interested, you might be able to stream some of these best movies like Bridesmaids on Netflix or Amazon Prime or even Hulu.
13. Bad Moms (2016)
Even when this film is not about weddings or bridesmaids, it does give you a comedy centred on a group of women. Amy is a working mom who perfectly balances her personal and professional life. But all the responsibilities are taking a toll on her, especially when her husband is of no help to her. When she discovers him cheating on her, she decides to take a break and is joined by two other women who are going through something similar in their lives.
Read More: Movies Like Clueless
12. Bride Wars (2009)
Emma and Liv have been best friends since childhood and have dreamt of getting married at the Plaza Hotel, planning every detail of it. When they both get engaged at the same time, they discover that the Plaza is open to having both weddings on the same day. Since they are each other's maid of honour, one of them has to delay her wedding, to which none of them agrees. And so, starts a war between two friends who go to great lengths to destroy each other's wedding day.
Read More: Movies Like Friends With Benefits
11. Bachelorette (2012)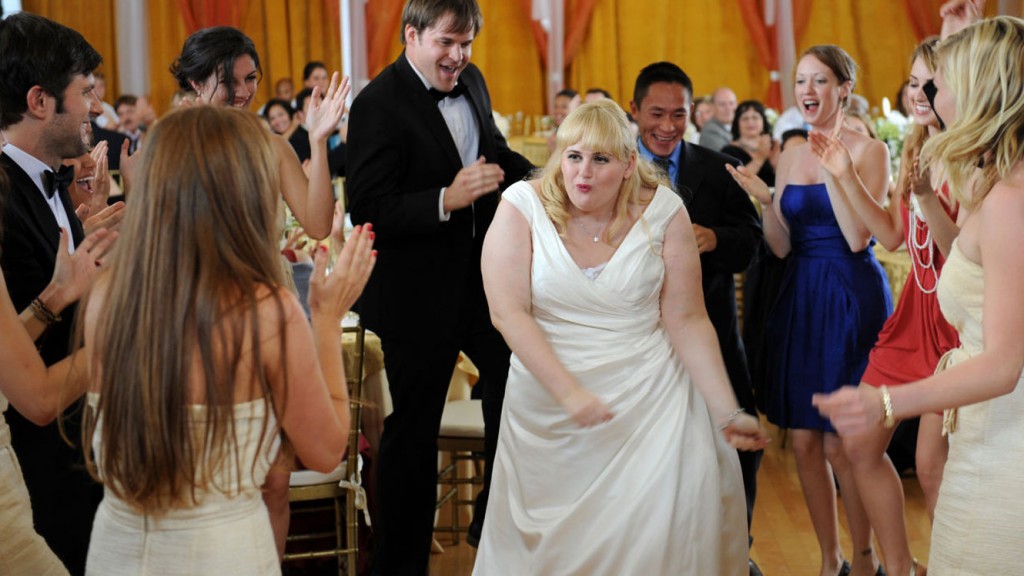 When her long-time friend, Becky, tells her that she is getting married, Regan is happy for her but also jealous. In her early thirties with nothing but a career in her life, Regan had hoped to find a partner by now. She reunites with Gena, a cocaine addict, and Katie, a hardcore party girl, to throw a bachelorette party for their friend. However, things get messed up when Becky leaves offended and they sabotage her bridal gown by mistake.
Read More: Movies Like Limitless
10. Sex and the City (2008)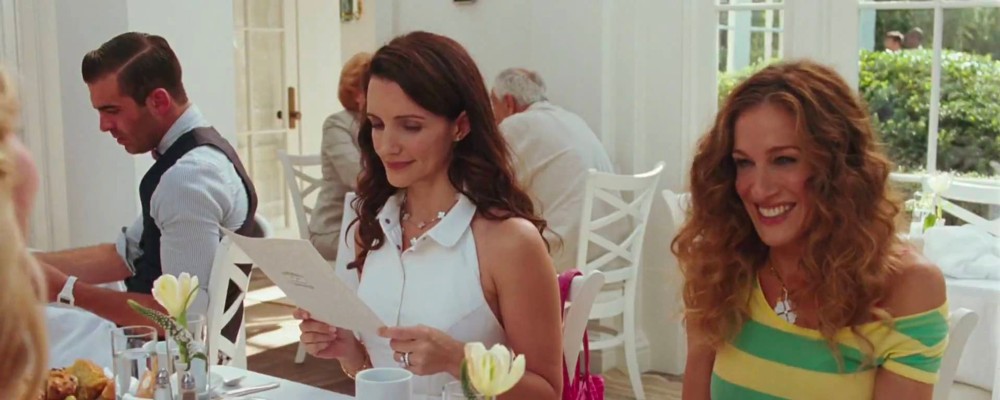 A sequel to the hit show of the same name, this film picks up the story of Carrie, Samantha, Charlotte and Miranda where we left it off on the show. Carrie is set to marry Big while Miranda, Charlotte and Samantha have already settled down. As the wedding day nears, Big starts questioning his decision of getting married, owing to the concerns voiced by Miranda in context of her own marriage.
Read More: Movies Like 10 Things I Hate About You
9. 27 Dresses (2008)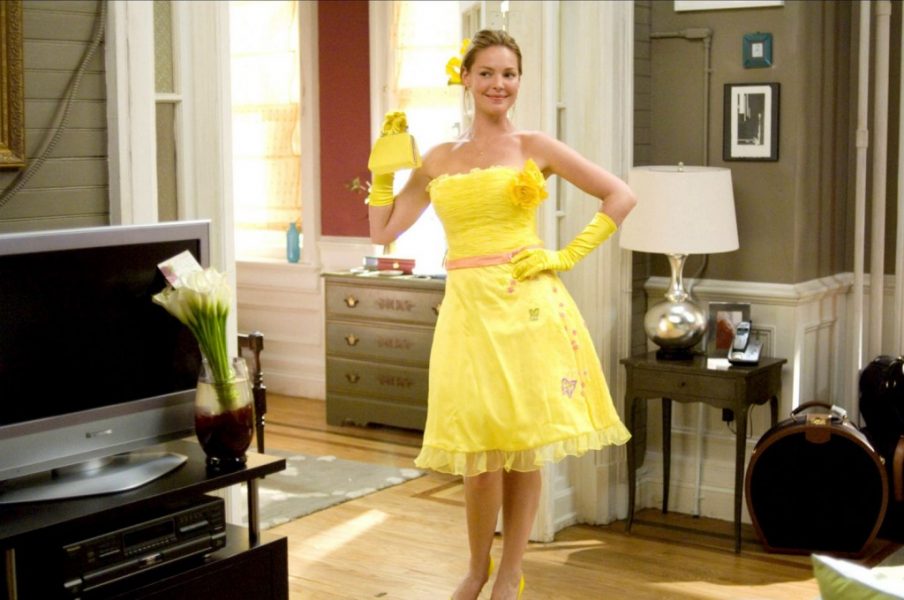 It is impossible to love wedding movies and not have watched '27 Dresses'. No matter what critics said about it, the audience loved it, and rightly so. It tells the story of Jane Nichols, a wedding planner who has acted as a bridesmaid in 27 weddings. She meets Kevin Doyle, a reporter who hates weddings, damning it as a big business industry, and wants to have a more serious career. While Jane, unwillingly, plans her sister's wedding, she grows closer to Kevin.
Read More: Movies Like Marie Antoinette
8. My Best Friend's Wedding (1997)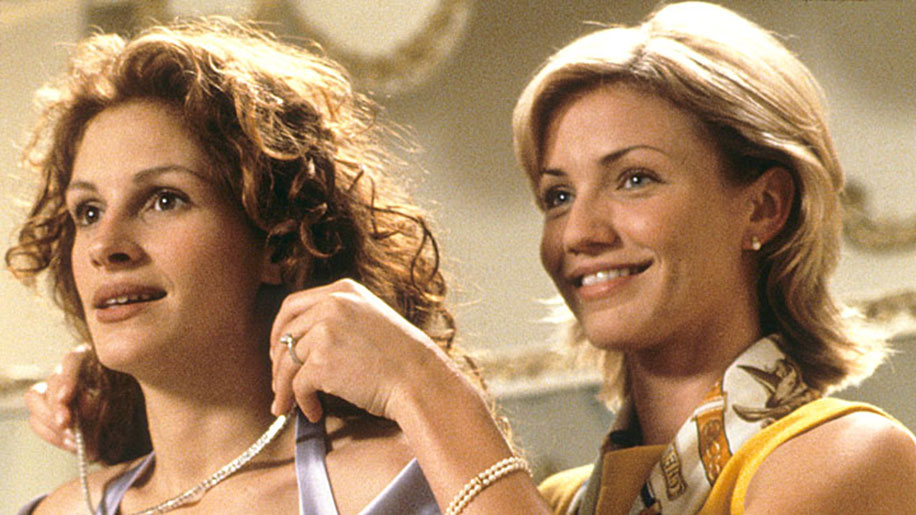 Julianne Potter, played by Julia Roberts, had a pact with her best friend Michael that if none of them was married by the time they were 28, they would marry each other. Three weeks before Julianne's 28th birthday, Michael tells her that he is marrying Kimmy. Realising she is in love with Michael, Julianne decides to sabotage the wedding.
Read More: Movies Like The Color Purple
7. My Big Fat Greek Wedding (2002)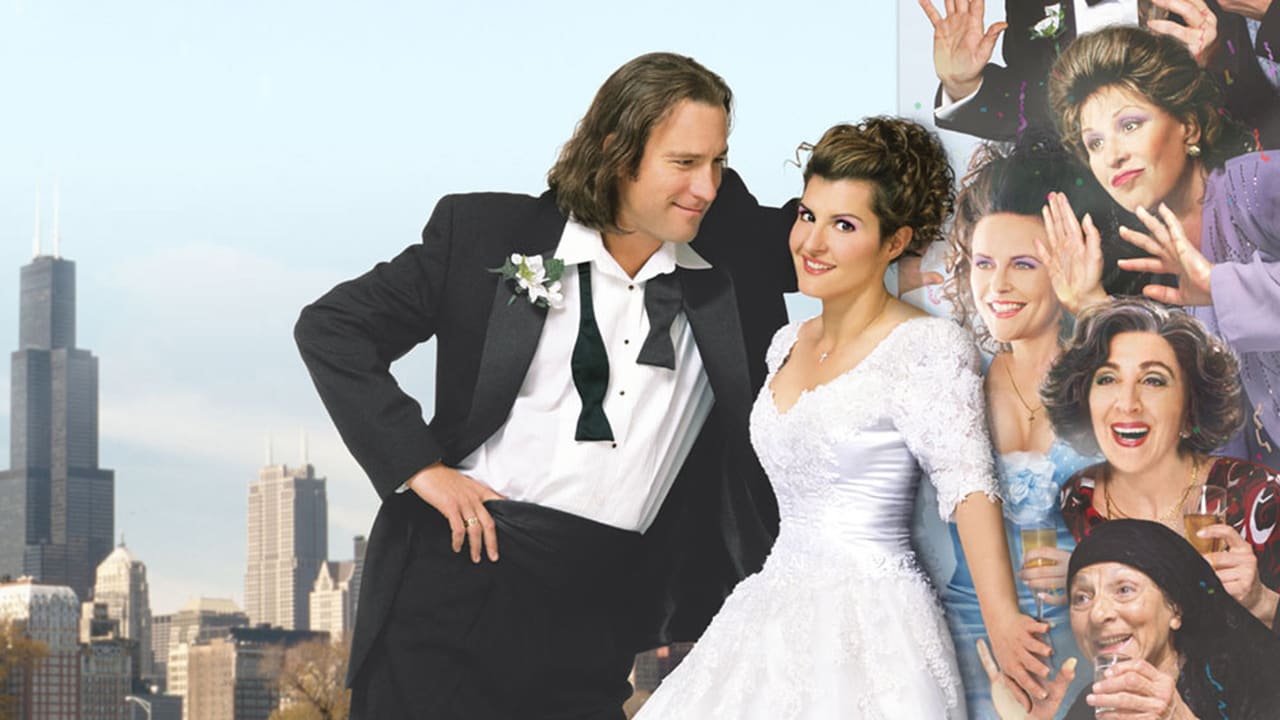 This film finds a place in the long list of the movies that became sleeper hits. It focused on the life of Toula Portokalos, a girl brought up by a staunch Greek-traditionalist family. She is thirty years old which, according to her family, makes her overdue for marriage. She is supposed to marry a Greek man but falls in love with Ian, a man who is anything but Greek. Nominated for Best Original Screenplay at the 75th Academy Awards, 'My Big Fat Greek Wedding' spawned a franchise of its own.
Read More: Movies Like Now You See Me
6. Pitch Perfect (2012)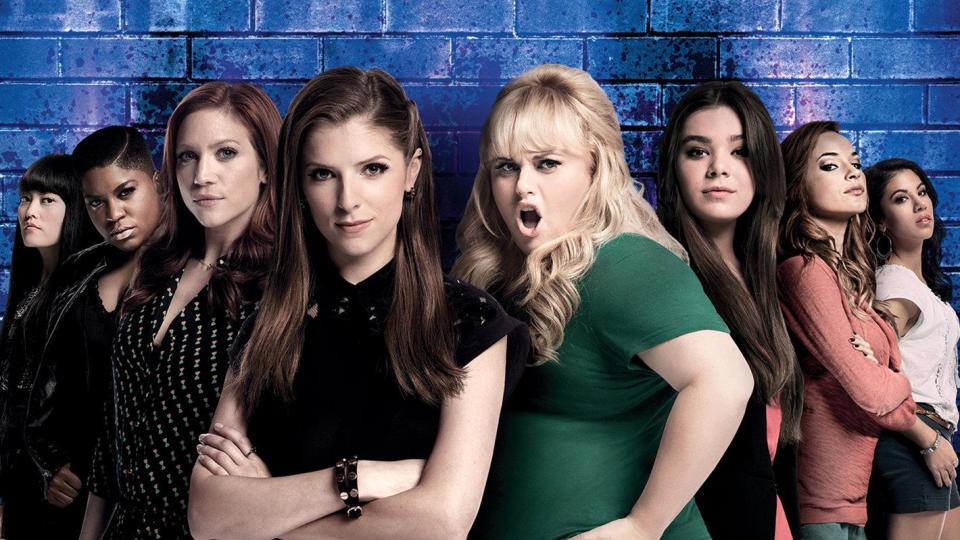 When Beca Mitchell arrives at the Barden University, she has no intention of getting involved in anything. But, on her father's insistence, she joins the infamous a cappella group, the Barden Bellas. Owing to an accident in the past competition, things are not looking up for the group. After Beca joins the group, she quickly rises to become their leader and takes the group to win the Nationals.
Read More: Movies Like Pitch Perfect
5. Wedding Crashers (2005)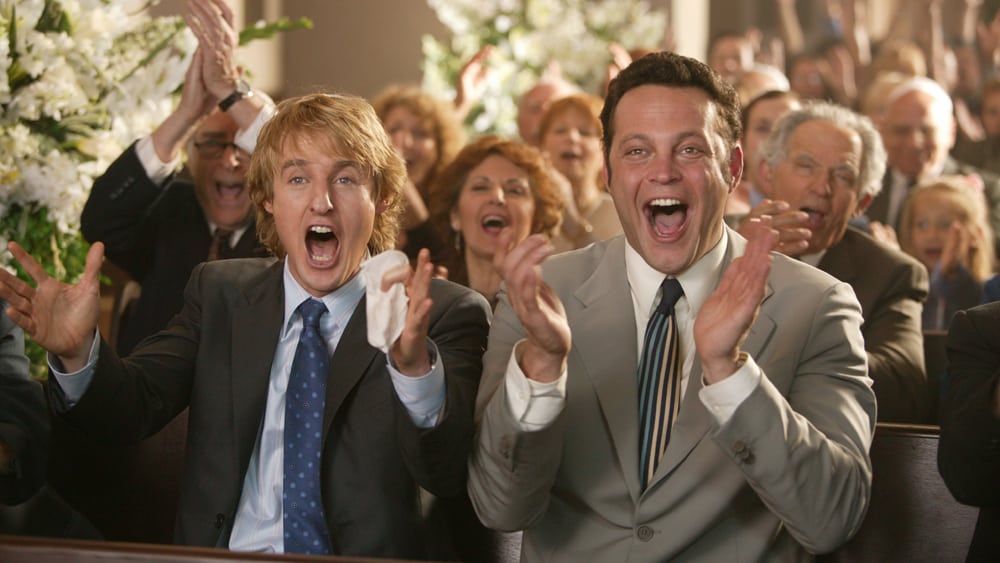 John and Jeremy crash weddings to meet girls and have one-night stands with them. In one of the weddings, John falls in love with the maid of honour. This makes him want to stay to win her over, while Jeremy has already slept with another girl that he desperately wants to get away from. This leaves them in a fix.
Read More: Movies Like Flipped
4. Father of the Bride (1950)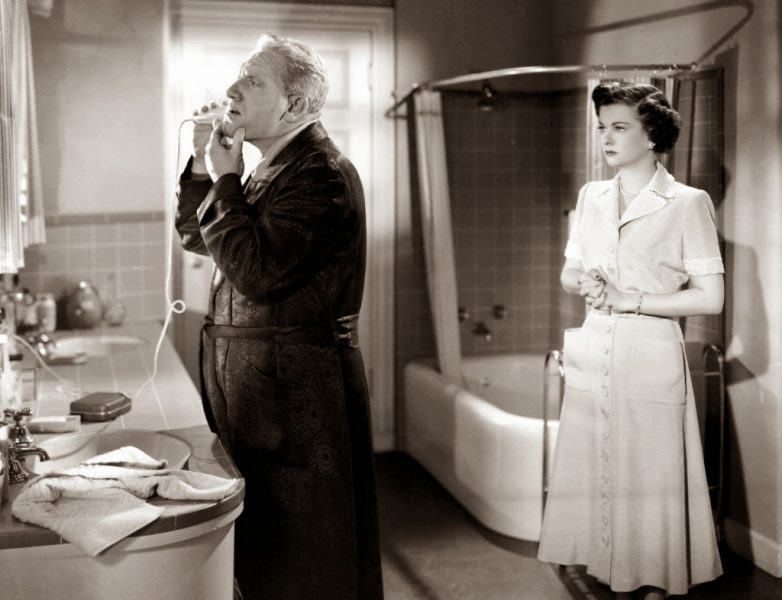 This is another Academy Award-nominated movie that had the events spun around a wedding. Here, instead of the bridesmaids who make a mess, this film tells the story of a father who becomes restless after his daughter reveals that she is going to be married. Based on the book of the same name by Edward Streeter, it was remade in 1990 with Steve Martin playing the role of the chaotic father.
Read More: Movies Like Mirror Mirror
3. Revenge of the Bridesmaids (2010)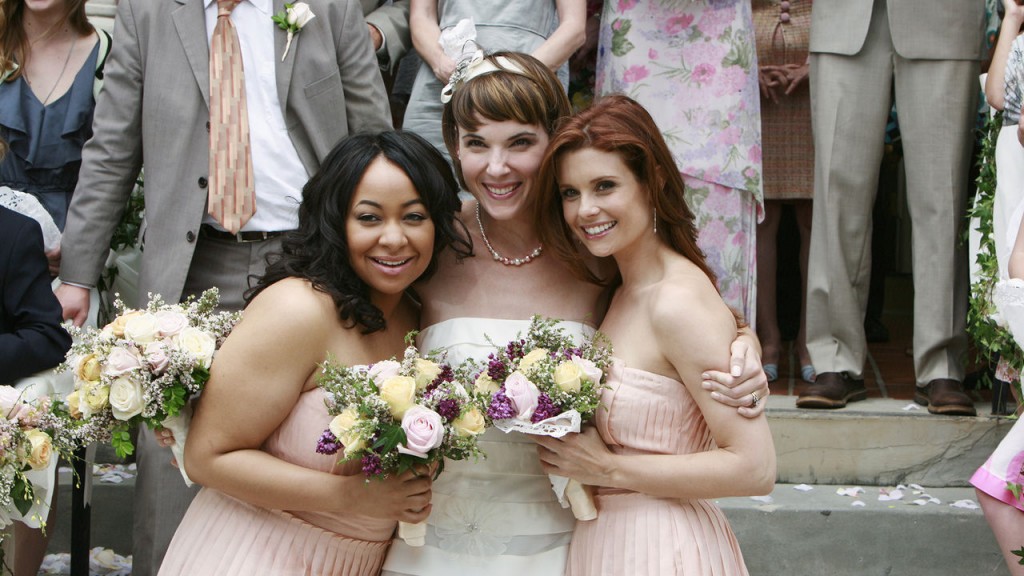 When Abigail and Parker discover that their friend, Rachel, has lost her boyfriend, Tony, to the conniving, gold-digger Caitlin, they decide to exact revenge on her. Tony and Caitlin are about to be married, and so, Abigail, Parker and Rachel disguise as her bridesmaids to become a part of her wedding and somehow make it stop.
Read More: Movies Like The Prestige
2. Four Weddings and a Funeral (1994)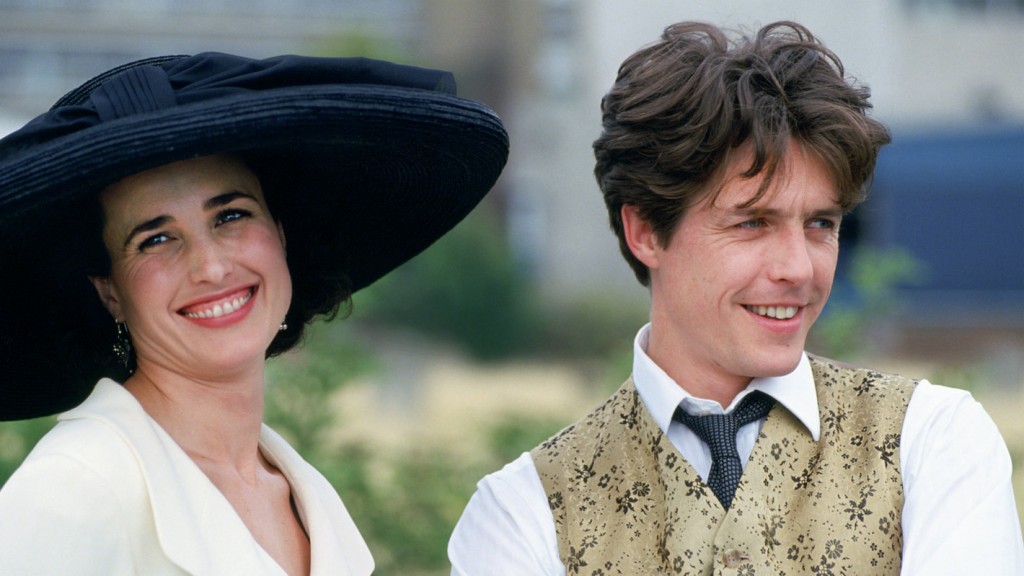 Even though it has more of a romantic angle, it is still a great comedy film though a subtle one. It stars Hugh Grant as Charles, a socially-awkward man who has trouble maintaining a steady relationship, or even having one, to begin with. At one of his friends' wedding, he meets Carrie. He is instantly taken by her but the problem is that she is American and before things can get more substantial between them, she leaves. But, that's not the last time Charles will see him. The film was a great success commercially and was nominated for two Academy Awards- Best Picture and Best Original Screenplay.
Read More: Movies Like Tangled
1. Girls Trip (2017)
While not centred around a wedding, this film tells the story of a group of women who go on an adventure of their own. Full of hearty laughs and well-written characters. It was compared to 'Bridesmaids' by some critics, owing to the great chemistry between its characters and the perfect comic timing of its actors. Ryan Pierce has become a successful lifestyle guru and has been invited as the keynote speaker at a music festival in New Orleans. She takes this opportunity to reunite with her friends who have grown distant.