An updated version of Shakespeare's "Taming of the Shrew", "10 Things I Hate About You" follows Kat that would rather die than go out with a boy. However, her sister Bianca is dying to go out with Joey, but she is only allowed to do it if her older sister also starts dating. Bianca's desperation for romance turns into an intricate scheme to match Kat with someone. This classic teen movie has conquered a lot of hearts since 1999. It has a lot of interesting twists and a music score to die for. Moreover, Julia Stiles, Heath Ledger, and Joseph Gordon-Levitt have amazing performances. We have tried to come up with a list of films similar to 10 Things I Hate About You that are our recommendations. If you are interested, you might be able to stream some of these movies like 10 Things I Hate About You on Netflix or Amazon Prime or even Hulu.
12. Coyote Ugly (2000)
"Coyote Ugly" is a sexy, romantic comedy about a girl in her early 20s named Violet Sanford going to NYC to pursue a dream of becoming a songwriter. Violet gets a "day" job as a bar maid at a nightclub called Coyote Ugly, where the employees are a team of sexy, resourceful women that provoke the clientele and press. Based on the true story, in this movie, all the characters are interesting and solidly built. Overall, this movie will be appreciated by men and women of all ages because it crosses the boundary of being both a thrilling, fast-paced movie a sensitive story with robust characters and brilliant acting.
Read More: Movies Like Crimson Tide
11. Drive Me Crazy (1999)
Nicole Maris is a popular high school senior who gets her life turned upside down when her perfect date, Brad, falls for a cute cheerleader from another school a month before senior prom. Nicole then hooks up with her next-door neighbor, Chase Hammond, so that he takes her to the dance hoping to make Brad jealous. "Drive Me Crazy" is funny and entertaining, with great actors and soundtrack. Its characters are interesting and comical, a good movie to watch and relax.
Read More: Movies Like Taxi Driver
10. Get Over It (2001)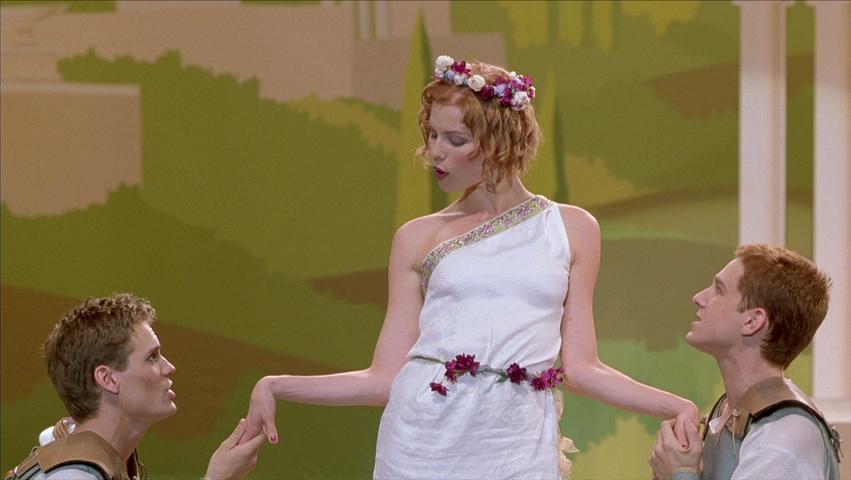 When Berke Landers, a popular high school basketball star, gets dumped by his life-long girlfriend, Allison, he soon begins to lose it. But with the help of his best friend Felix's sister Kelly, he follows his ex into the school's spring musical. So, ensues a love triangle loosely based upon Shakespeare's "A Midsummer Night's Dream". The movie does constantly slip in and out of reality, but the amazingly funny songs do hold it together and leave the audience with the tunes stuck in their heads for days. Overall, "Get Over It" is the perfect movie that will make you feel good after a rubbish day.
Read More: Movies Like Love Simon
9. She's All That (1999)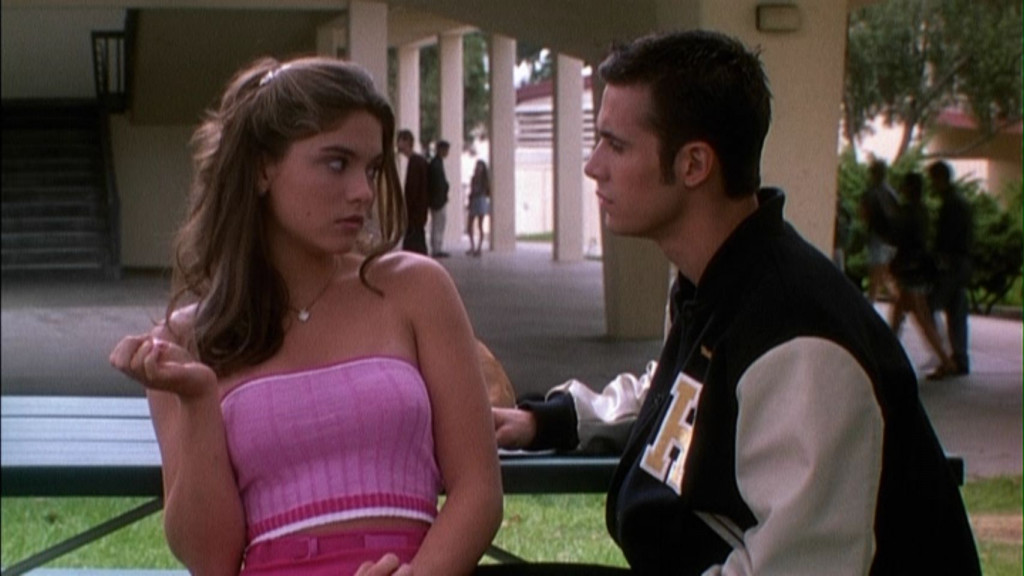 This movie follows a high school jock after he makes a bet that he can turn an unattractive girl into the school's prom queen. Although the plot is not that original, the script is really funny.Besides that, Freddie Prinze Jr and Rachael Leigh Cook play the characters amazingly. They give you a great impression of the character and how they react when faced with different situations. This is an amazing typical romantic teen movie that will make your heart melt.
Read More: Movies Like Shutter Island
8. Can't Hardly Wait (1998)
"Can't Hardly Wait" is a teenage comedy about high school graduates with different agendas on graduation night. 500 high school seniors look forward to graduation party while, in the meantime, a boy wants to get a girl he's in loved for years who just broke up with her boyfriend. We follow this night, where people have sex, drink, and go along with most of the guidelines of a high school graduation party. The cast of this film involves Jennifer Love Hewitt, Ethan Embry, Seth Green, and Lauren Ambrose.
Read More: Movies Like Heat
7. A Midsummer Night's Dream (1999)
Just like "10 Things I Hate about You", this movie is an adaptation of the Shakespeare's comedy of the same name. It is about two couples in love with the wrong partners, and how they are finally brought together rightly, thanks in part to the bungling work of Puck. The acting is stunning, as it should be from such a cast as this. Michelle Pfeiffer plays the part of Titania with the utmost perfection. Kevin Kline as Nick Bottom is equally as good, and the two have great chemistry. Calista Flockhart, Christian Bale, and Dominic West are also in this fantastic film.
Read More: Movies Like The Mummy
6. Juno (2007)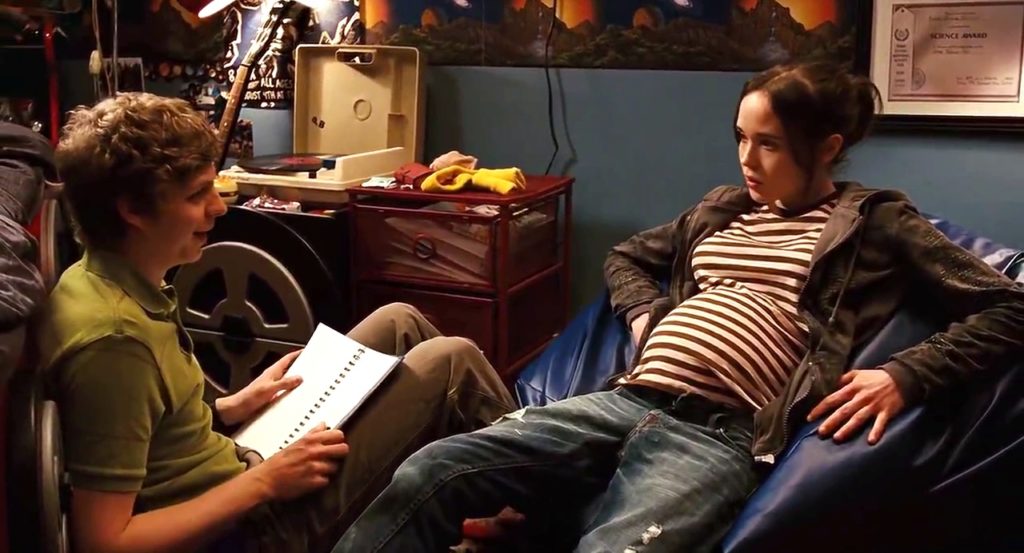 Juno (Ellen Page), a 16-year-old high-school junior in Minnesota, discovers she's pregnant after one event in a chair with her best friend, Bleeker (Michael Cera). She now has to decide what to do. With an amazing cast, "Juno" is an indie film that will conquer your heart quickly. Ellen Page gives a wonderful performance as Juno, convincingly portraying her as an independent free spirit. It has an incredible soundtrack that will stay in your head. It is a "feel-good" movie that leaves you feeling satisfied and happy, just like "10 Things I Hate about You".
Read More: Movies Like John Wick
5. Clueless (1995)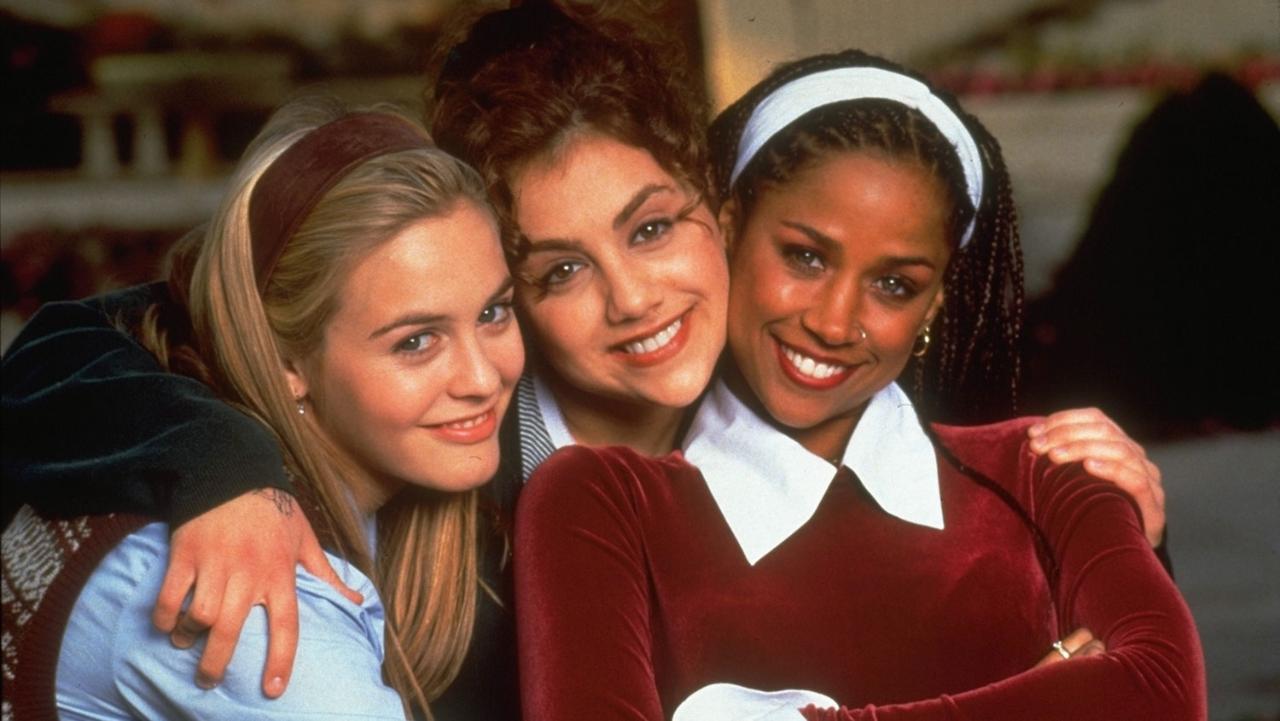 In 1995, Amy Heckerling wrote and directed "Clueless", a movie about high school, popularity, and fashion. Cher, a high school student in Beverly Hills, must survive the ups and downs of adolescent life. Her external manner at first seems superficial, but it hides her wit, charm, and intelligence which help her to deal with relationships, friends, family, school, and social life. This movie became a classic of the high school/teenage gender due to its funny script and great performances. Alicia Silverstone, Paul Rudd, and Brittany Murphy are just some of the actors of this big, remarkable cast. Overall, "Clueless" is one of the most original teen-flicks of the 90s and it certainly deserves a watch.
Read More: Movies Like Clueless
4. Never Been Kissed (1999)
Josie Gellar (Drew Barrymore) wants desperately to become a reporter. When she gets the change to do an article to cover the high-school scene, she takes it without hesitation. Now Josie must go to high school again undercover. However, as the publication deadline approaches, the price of blowing her cover seems ever more daunting, yet inevitable unless she sacrifices her career. Barrymore is engaging and convincing in this interesting role. The movie isn't exactly surprising, but fans of films set in high school (such as "10 Things I Hate about You") will appreciate it a lot.
Read More: Movies Like Lady Bird
3. The Breakfast Club (1985)
"The Breakfast Club" follows five students with nothing in common, faced with spending a Saturday detention together in their high school library. This group has a Brain, an Athlete, a Basket Case, a Princess, and a Criminal. At 7 a.m., they had nothing to share, but by 4 p.m., they had bared their souls to each other and become good friends. John Hughes' movie brilliantly captures the environment and society of the 80s. "The Breakfast Club" might have a simple plot but every character is three-dimensional. It is a classic teen movie that shines through its complex, compelling characters.
Read More: Movies Like Fight Club
2. Ferris Bueller's Day Off (1986)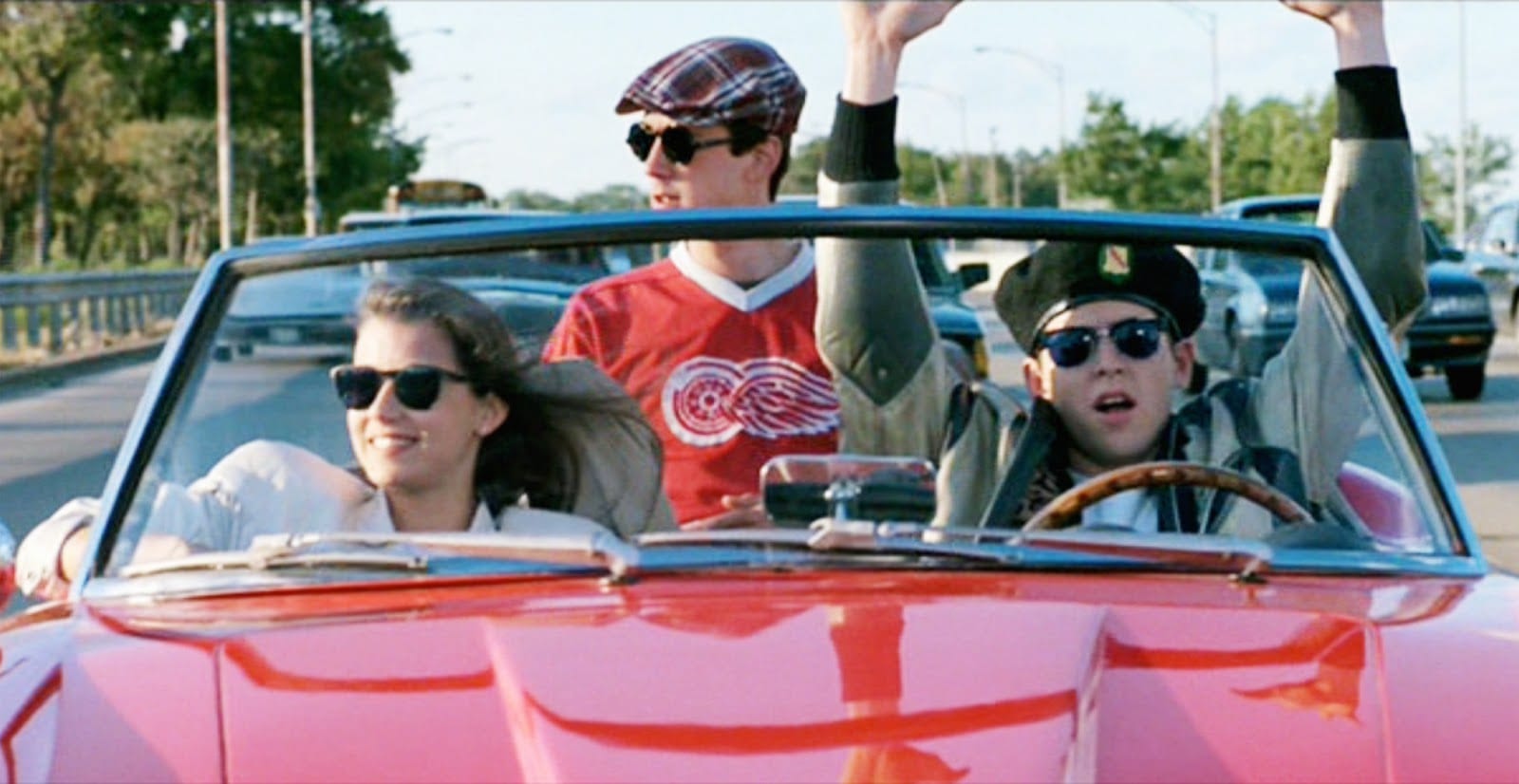 High school student Ferris Bueller wants a day off from school and he's developed an incredibly sophisticated plan to pull it off. While he is planning the "escape" school principal Ed Rooney is convinced that Ferris is, not for the first time, playing hooky for the day and is determined to catch him. However, Ferris has anticipated that. Directed and written by John Hughes (known for "The Breakfast Club" and "Sixteen Candles"), this movie quickly became a classic of the teen comedy genre. Besides having a magnificent script, it has a very relatable plot because who did not wish they could skip school? With a great a cast and soundtrack, "Ferris Bueller's Day Off" wants you to seize the day.
Read More: Movies Like Her
1. Save the Last Dance (2001)
Sara wants to be a ballerina, but her dreams are cut short by the sudden death of her mother. Now she must move in with her father, on the other side of town, in a predominantly Black neighborhood. Therefore, Sara gets transferred to a new school where she is one of the few White students there. She becomes friends with Chenille, and later, falls in love with Chenille's brother, Derek. Julia Stiles plays the main character (just like "10 Things I Hate about You"). This movie tells a very touching story and has a great message. There are a few unbelievable parts but, overall, "Save the Last Dance" is a very entertaining and surprising drama with a great soundtrack and good acting.
Read More: Movies Like American Pie