If you recently watched "The Mummy" and don't know what to watch next, this list is for you. In this movie, English librarian Evelyn Carnahan and her brother become interested in starting an archaeological excavation at the ancient city of Hamunaptra. What they don't know is that another group of explorers are interested and that they accidentally unleash a curse laid on the dead High Priest Imhotep.
Starring Brendan Fraser, Rachel Weisz, John Hannah and many more talented actors, this is an excellent adventure movie that focuses on ancient Egypt. Besides having some brilliant visuals, its script is funny and captivating which makes it a lot of fun to watch. So here is the list of movies similar to 'The Mummy' that are our recommendations. You can also watch some of these movies like The Mummy on Netflix, Hulu or Amazon Prime.
12. Lara Croft: Tomb Raider (2001)
The famous video game character comes to life in "Lara Croft: Tomb Raider". Angelina Jolie is Lara Croft, a "tomb raider" who enjoys collecting ancient artifacts from ruins of temples and lost cities. We follow her adventures as she races against time to fight a number of villains. Even if you do not know the video game, you should watch "Lara Croft". It is the perfect movie for fans of action, and it is one of the first adventure movies featuring a female protagonist. If you would like to escape from your daily life for a few hours, this is a great choice.
Read More: Movies Like About Time
11. The Da Vinci Code (2006)
Based on the bestseller by Dan Brown, "The Da Vinci Code" follows American religious symbology expert professor Robert Langdon after he is summoned to The Louvre museum. A murder has occurred, and Langdon is the only one capable of finding out what happened. "The Da Vinci Code" is a thrilling and chilling adventure/mystery kind of movie with a phenomenal cast and good direction. Besides that, it has an interesting and engrossing adventure story that will hold your attention firmly. All of this, paired with fast-paced action, makes this one an amazing film to watch.
Read More: Movies Like Leon: The Professional
10. Journey to the Center of the Earth (2008)
While his mother Elizabeth prepares to move to Canada, teenager Sean is dropped off for ten days with his uncle Professor Trevor Anderson. While there, they decide to go on a quest to find out what happened to Sean's missing brother. Together with their mountain guide, they discover a fantastic lost world in the center of the earth. Inspired by the novel by Jules Verne, "Journey to the Center of the Earth" is an adventure drama that is not afraid of action. It is a solid family film with fine special effects that will surprise you.
Read More: Movies Like One Day
9. Sahara (2005)
Dirk Pitt is a master explorer and a former US Navy Seal. He goes on a memorable adventure to search for a lost Civil War battleship known as the "Ship of Death" in the deserts of West Africa. While doing that, he must help a brilliant U.N. scientist that is being harassed by a ruthless dictator. "Sahara" and "The Mummy" have so much in common. They both are adventure movies about a lifetime adventure. Hence, it is a perfect Saturday afternoon movie to laugh and relax.
Read More: Movies Like The Imitation Game
8. The League of Extraordinary Gentlemen (2003)
In an alternate Victorian Age world, 'The Fantom' is trying to start a World War. Renowned adventurer Allan Quatermain must lead a team of extraordinary figures with legendary powers to prevent this from happening. He is accompanied by Captain Nemo, Mina Harker, Rodney Skinner, Dorian Gray, Tom Sawyer, and Dr. Henry Jekyll. Having so many iconic characters together is not an easy task. However, "The League of Extraordinary Gentlemen" does so brilliantly. Although it might be predictable at times, it is an entertaining ride in a different world. It stars Sean Connery, Stuart Townsend, and Peta Wilson.
Read More: Movies Like Triangle
7. The Mummy (2017)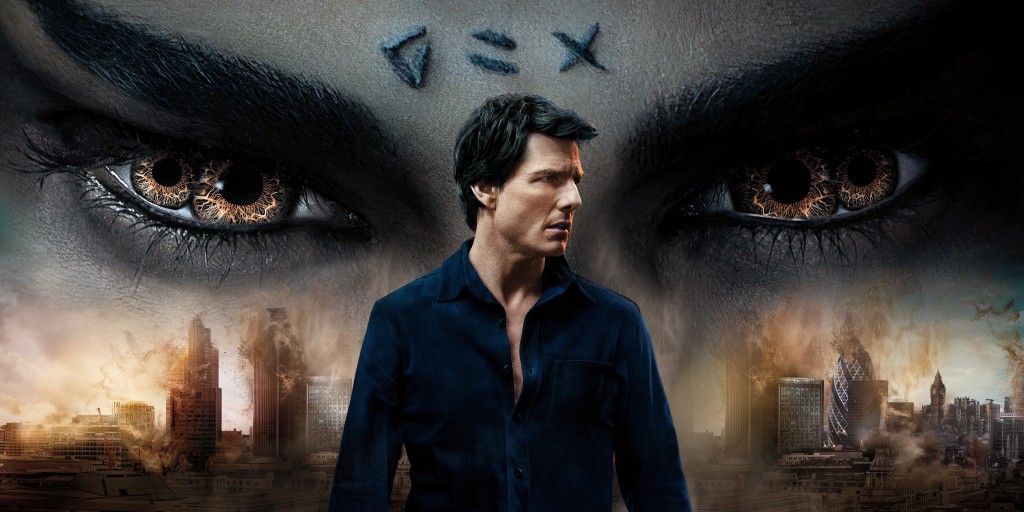 When an ancient Egyptian princess awakes, she brings with her wickedness and terrors beyond human understanding. Starring Tom Cruise and Sofia Boutella, "The Mummy" is the beginning of Universal's Dark Universe that showcases their classic monsters in one shared cinematic crossover. Although the concept behind the story is nothing new, this movie still manages to be entertaining. If you are looking for more mummy-related movies, this would be a great choice.
Read More: Best Movies Similar to The Godfather
6. Romancing the Stone (1984)
Joan Wilder, a romance writer, receives a treasure map in the mail from her recently murdered brother-in-law. However, Joan is forced to travel to Colombia to exchange the map for her kidnapped sister. She soon finds herself in the middle of a dangerous journey. "Romancing the Stone" is a comedy adventure from the mid 80's starring Michael Douglas, Kathleen Turner, and Danny De Vito. All of them give great performances and have good chemistry together. This movie quickly became a timeless gem mainly due to a great script that is brought to life perfectly by Robert Zemeckis. Additionally, his unique direction made the movie a fast-paced comedy with a touch of romance that is very difficult to achieve.
Read More: Movies Like Lost In Translation
5. National Treasure (2004)
Fans of adventure movies must have heard of and loved "National Treasure". In this film, Benjamin Franklin Gates (Nicolas Cage) descends from a family of treasure-hunters who have been obsessed with finding a war chest hidden by the Founding Fathers after the Revolutionary War. Now that he has some clues about its whereabouts, he must race to find it before a team of mercenaries does. Starring Nicolas Cage, Diane Kruger, Sean Bean, and Justin Bartha, this adventure focuses on the United States and is obviously targeted to young audiences.
Read More: Movies Like The Departed
4. Raiders of the Lost Ark (1981)
The first Indiana Jones' movie completely redefined the adventure/action genre. Its epic story set in 1936 about an adventurous archeology professor quickly gained a legion of fans. And it was not by chance. The combination of an engrossing script, amazing action scenes, memorable soundtrack and good performances turned "Raiders of the Lost Ark" a movie classic. As we follow Indiana Jones in his journey to find the Ark of the Covenant before the Nazis, we can not stop laughing and sustaining our breath. It won four Academy Awards.
Read More: Movies Like Atonement
3. Night at The Museum (2006)
Larry Daley is the new security guard at the Museum of Natural History in New York. Little does he know that an ancient curse makes all the exhibits come to life at night. "Night at the Museum" not only has an interesting story but also is fast-paced, not being afraid of jumping into action. Above all, it has an incredible cast composed by Ben Stiller, Robin Williams, Dick Van Dyke, and many other excellent actors. Similarly to "The Mummy", it is an epic family film that will entertain children, teenagers, and adults.
Read More: Movies Like Dead Poets Society
2. The Mummy: Tomb of the Dragon Emperor (2008)
In this sequel of "The Mummy", it is 1946 and Rick and Evelyn O'Connell are now retired. However, when their son Alex accidentally awakens a cursed Dragon Emperor's mummy during an archaeological expedition in China, they must help him. Although this is the weakest movie of the trilogy, "Tomb of the Dragon Emperor" will still be entertaining for the fans of the characters. Moreover, it continues to have excellent action scenes, a good sense of humor and great special effects.
Read More: Movies Like Source Code
1. The Mummy Returns (2001)
If you liked "The Mummy", you will love the sequel "The Mummy Returns". Brendan Fraser, Rachel Weisz, and John Hannah are back as Rick, Evelyn, and Jonathan. Because the mummy of Imhotep wakes again in a British museum, the group must stop him from spreading rage and terror. Stephen Sommers certainly knows how to create an action/adventure film. He once again proves he is an awesome writer and director. Not only the story is entertaining, but the characters are also captivating.
Read More: Best Movies Similar to Troy