'Lost in Translation' is a sweetly melancholic tale of love, loneliness and ennui. The film depicts the relationship between a middle-aged American actor and a much younger American woman who happen to meet in a hotel in Tokyo. They are seemingly lost in a world and culture so alien so alien to them and begins to discover themselves in each other despite their age difference.
These are two souls stuck in very different phases of life and yet they seem to have some sort of connection between them. Their relationship seems platonic but it has a very ambiguous tone and we could never really know what Bob whispered in Charlotte's ear and perhaps that's the beauty of life. The beauty of unknown. Here is the list of films similar to Lost In Translation that are our recommendations. You can watch several of these movies like Lost in Translation on Netflix, Hulu or Amazon Prime.
10. Last Tango In Paris(1972)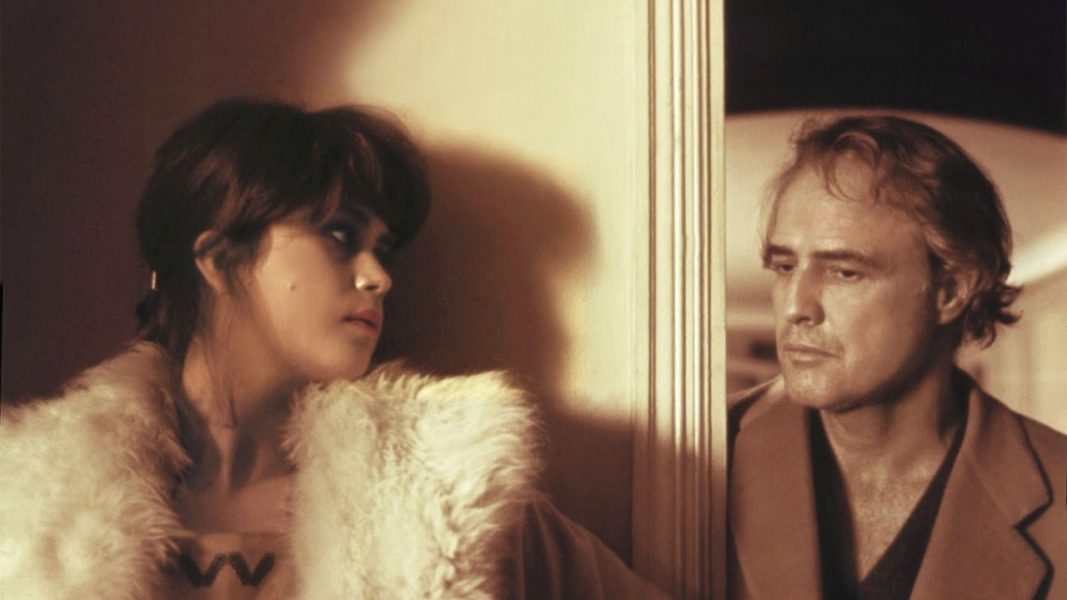 Bernardo Bertolucci's magnum opus is one of the most controversial films ever made. The film focuses on a man, recovering from his wife's death, who develops an anonymous sexual relationship with a much younger woman. The film is a profoundly liberating piece of pure erotic cinema that just melts you in its gorgeously painful depiction of the human condition. It's so emotionally raw, dark and tragic beyond words. The film has Marlon Brando delivering one of the greatest acting performances of all time.
Read More: Movies Like Argo
9. Closer(2004)
"Closer" is a masterpiece on love, pain, disappointment and reality. It follows the interconnection of 4 different characters, with a storyline that keeps shifting from one direction to the other, giving us insight on each and every one of their sides, which involve all kinds of feelings depending on which place they're positioned.
Starring Julia Roberts, Jude Law, Natalie Portman and Clive Owen, we're given a story in which two couples are broken and enlaced when the woman of one and the man of the other meet and share a kiss. It's theme and approach on romantic relationships certainly makes us think of the complicated and cold marriage between the protagonist and his wife in "American Beauty". An excellent film with a look and melodramatic feel to die for.
Read More: Movies Like Split
8. L.A.Confidential(1997)
Director Curtis Hanson's homage to the film Chinatown (1974) is based on a detective novel by James Ellroy by the same name. This modern film noir deals with the issues of racism, corruption and scandals in early 50's L.A committed by sleazy journalists, politicians and Los Angeles Police Department. With a highly talented cast that included Kevin Spacey, Russell Crowe, Danny DeVito, Guy Pearce ( little known then) and Kim Basinger and an utterly intriguing story, the film is actually nothing short of cinematic wonder.
The direction and screenplay are phenomenal with many fascinating twists and turns along the way. The movie was overshadowed by director James Cameroon magnum opus 'Titanic' and was actually a Box Office bomb at the time of its release. This exceptional movie was nominated for 9 Oscars including Best Picture and won 2 for Best Screenplay and Best Supporting Actress (Kim Basinger). This classy detective movie is definitely worth your time. A true masterpiece!
Read More: Movies Like Annihilation
7. Lolita (1962)
"How did they ever make a movie about Lolita?" says the movie poster. I don't think there's anything Stanley Kubrick wouldn't do if he felt it right to be created. That's exactly what happened with this 1962 release of the famous story of "Lolita", starring James Mason and Sue Lyon as the two contentious "lovers". It focuses mostly on the obsession towards the pretty and young 14 year-old flirtatious teenager, who Humber Humbert is passionately unable to distance himself from.
Although it omits much of the provocation the book contains, it was still seen as a very controversial film, due to the subject in general being taboo and immoral to the eyes of the public. However it was a total commercial success and has since then marked its importance in the history of cinema.
Read More: Movies Like Heat
6. The Squid And The Whale (2005)
A fabulous comedy-drama set in the mid 1980's and the New York City borough Brooklyn. It recounts the splitting up of a family when Bernard, an arrogant selfish novelist and teacher, and Joan, an acclaimed growing writer and unfaithful wife, decide to separate and start a divorce. Their two sons, of 12 and 16 years of age, are hit with the news and deal with it in revolting ways, choosing different sides and ways to deal with the change in their lives.
The mother begins dating the 12-year-old's tennis teacher while the father moves in with one of his students. It is impressive that a film about a divorce and the way it impacts the degrading family spirit manages to paint this honest topic with humour and wittiness. A 5-star watch worth everyone's time.
Read More: Movies Like One Day
5. Storytelling (2001)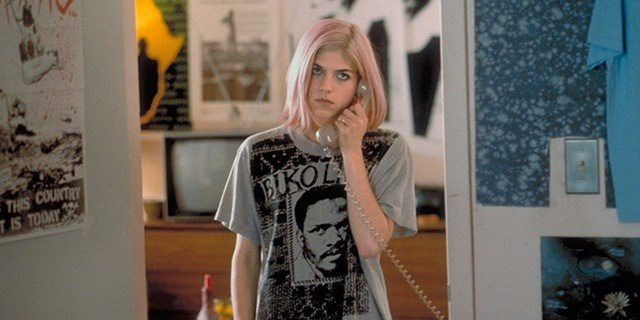 Again,we find the similar theme of the search of oneself and one's place in the big world we live in. Here, we have two unrelated stories with different characters and actors. In which high-school and college are used as the background setting for these plots. In one, set in the 80's and titled "Fiction" we have Selma Blair as Vi, a pink-haired student. She attends a creative writing class where the teacher(Robert Wisdom) shares an intimate experience and relationship with her.
The other one, set 20 years later and titled "Non-fiction" is about a documentary filmmaker. He films the life of a dysfunctional family with 3 boys, from which one is applying for college, an important aspect for the parents.
Read More: Movies Like Django Unchained
4. Ordinary People (1980)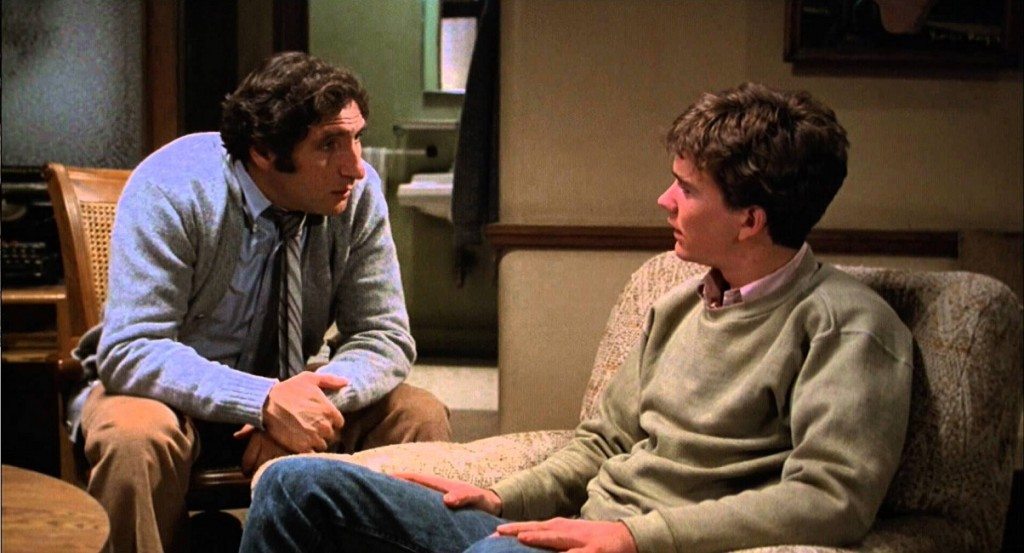 Like in "American Beauty", this drama and directorial debut of director Robert Redford deals with a family of ordinary people. Maybe that's what it seems at the beginning. After the death of the older son of a family of four in sailing accident, everything break apart. While finding a way to come back to normal life, they end up digging deeper into each other's relationships. The surviving brother suffers from post-traumatic stress. He struggles to find a balance in his social life . The father attempts to reconnect with his wife and son. While the mother denies the unfortunate loss and tries to restore normality by pretending things are fine.
Her cold behaviour towards her shattered and suicidal son brings them into severe conflict. Which might end up destroying the perfect family status she seeks to find. Donald Sutherland and Timothy Hutton have made this film become a beautiful and heart-wrenching piece.The film ended up with 4 Academy Awards and five Golden Globes.
Read More: Movies Like Pirates of the Caribbean
3. Manhattan (1979)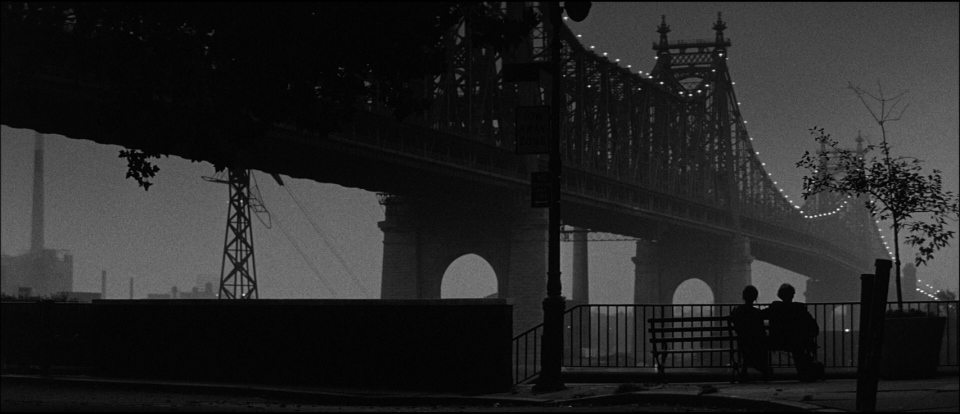 Woody Allen's 'Manhattan' is a film that changed my understanding and perceptions of human relationships. Also the beautiful absurdities of the human nature. Like any other Woody Allen film, this is so much more than just a cute little romantic comedy. The film centers around Allen's character Issac. He is a divorced New Yorker who is in a relationship with a high school girl, Tracy. Issac considers himself to be far too matured to be in a relationship with this little girl. So,he ends up falling in love with a woman of his age, the mistress of his best buddy.
Issac soon realizes that Tracy was his true love. And that she loved him with all her heart despite his arrogance and narcissism. But perhaps life is just a beautifully wrapped up box of missed chances. It's this realization that makes 'Manhattan' so profoundly moving.
Read More: Movies Like Pretty Woman
2. Three Colors: Red (1994)
There is something so inexplicably magical about the way Kieslowski just strikes you on an emotional level. The film depicts the relationship between a young woman and a cynical old judge. The judge spies on the people around him by listening to their conversations. At first their worlds seem vastly different. But, there's something between them that would later develop into a deeply intimate bond.
Their relationship isn't explicitly romantic but you do get a feeling that they could be lovers. Kieslowski hints us with that in many scenes. Most notably in that beautiful scene where Jean-Louis Trintignant's character says goodbye to Valentine and they both place their hands on the car's window before he drives away. It's a simple scene but speaks volumes of intimacy of their relationship.
Read More: Movies Like Se7en
1. American Beauty (2000)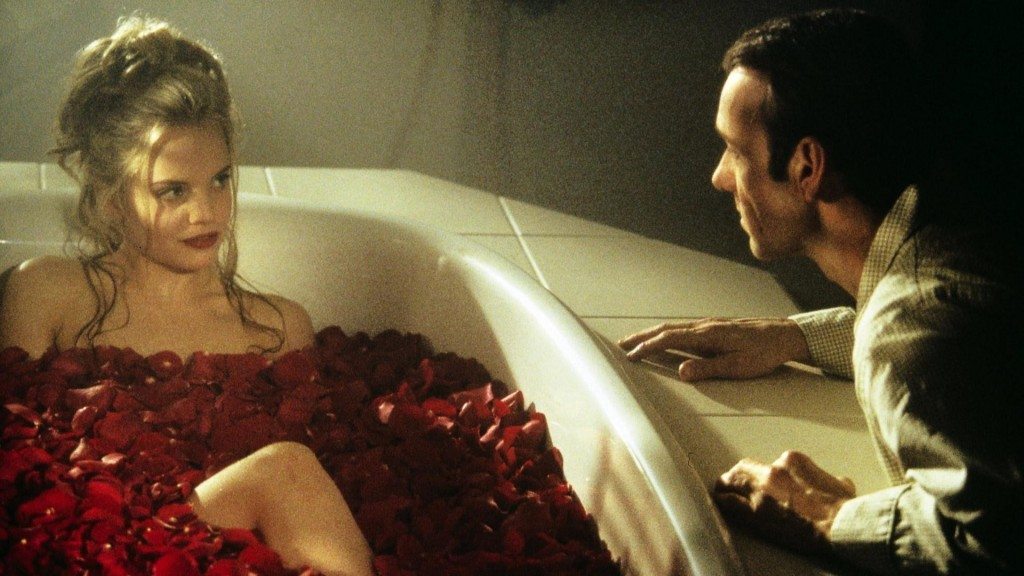 "American Beauty" is a classic and most probably Sam Mendes' best film so far. It deals with a variety of themes relating human relationships, self-understanding, identity, love and family. The film explores its characters in depth, with care and respect. Lester Burnham is the cynical husband of a conflicted family in mid-life crisis with an urge to break free. He is a character known to all, with features we can relate to and understand.
Also the search of love, beauty and the exploration of one's sexuality and desires is truly part of life. The craft of creating real people with honest issues is what makes this film a masterpiece. That is what makes us want to see more. Many other films touch upon similar themes or characters or ways to express life, people and reality. They all have in a way or another resemblances to this film and will certainly enlighten you in a similar way.
Read More: Movies Like About Time