If you grew up in the 90s, and loved watching Hollywood movies, there is one woman who is more than likely to be in your favourite stars list and that's none other the 'Pretty Woman' herself, Julia Roberts. Since the time she entered into our lives with the iconic, 'Pretty Woman', she has absolutely won us over with her trademark big smile and her infectious charm. Julia Roberts was nothing less than a rage back in the 90s. From being named as the 'Most Beautiful Woman in the World' by People's Magazine five times, to becoming the highest paid actress to winning an Academy Award and three Golden Globes, this Hollywood superstar has done it all and done it with aplomb. Here's the list of top Julia Roberts movies, selected from her impressive filmography. You can watch some of these best Julia Roberts movies on Netflix, Hulu, or Amazon Prime.
10. The Pelican Brief (1993)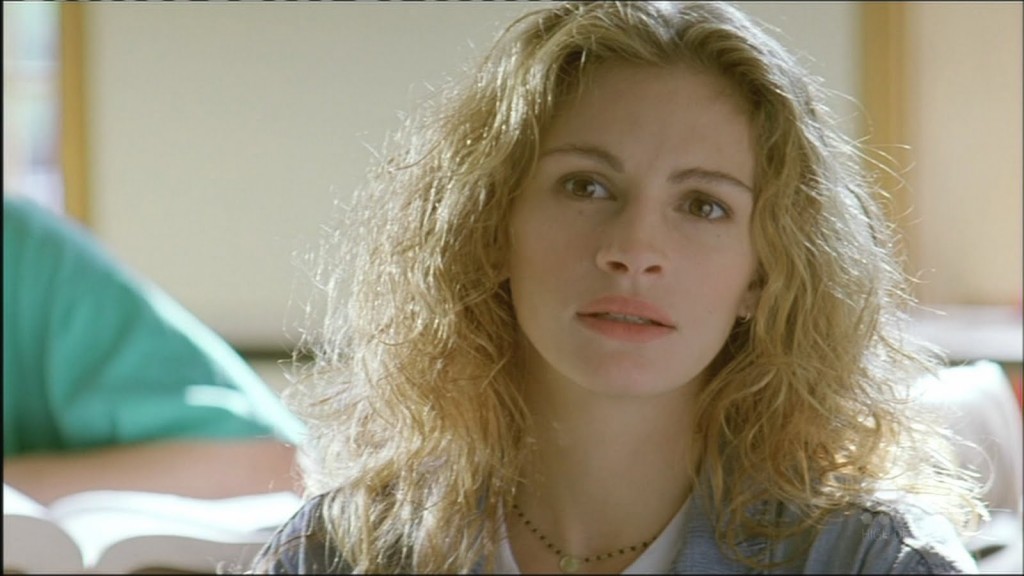 Based on a political thriller by renowned writer, John Grisham, and directed by Alan J. Pakula, 'The Pelican Brief' brought two powerhouse performers, Julia Roberts and Denzel Washington together for the first time. The film revolves around a brief written by a young law student, 'Darby Shaw' (Julia Roberts) about the murders of two Supreme Court judges and the deep trouble she lands herself into, for making that brief way more accurate than she ever knew she did. Denzel Washington plays a political journalist, 'Gray Grantham' who joins 'Darby' in finding out the truth. The film is an edge-of-your-seat, gripping thriller with effective performances by both Roberts and Washington. Although there is no romance as such between the leads, their subtle chemistry is one of the strong points of the film. Julia Roberts did this film after a hiatus of two years and it certainly gave her the box office success she needed at that point.
Read More: Best Evan Mcgregor Movies
9. Closer (2004)
Out of all the roles that Julia Roberts has done in her career, 'Anna' in 'Closer' is hands down her least likable and the most unscrupulous character ever. She is a far cry from all the romantic and sweet roles that Roberts had done in her career back in the 90s. Directed by Mike Nichols, 'Closer' is about four characters, whose lives are intertwined. They are not as they look on the surface. Behind their intelligent talks and refined manners, they are all unethical, morally corrupt and are constantly playing with each other. There is no one to like and root for in this film. Although Natalie Portman as 'Alice' is the show stealer, Julia Roberts as the cold 'Anna' is very good nonetheless. 'Closer' is Julia Roberts' most disturbing film and it is definitely not for the faint-hearted!
Read More: Best Natalie Portman Movies
8. Mystic Pizza (1988)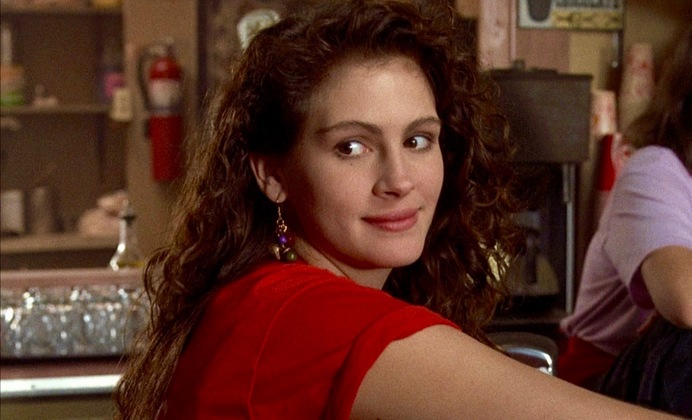 'Mystic Pizza' directed by Donald Petrie is from a time when Julia Roberts was a relatively unknown actress. It is a coming-of-age film about three girls, two sisters and one friend, who work as waitresses at a restaurant called, Mystic Pizza. Julia Roberts plays the character of 'Daisy Arujo', the free spirited and rebellious sister who is always overshadowed by the other perfect sister, 'Kat Arujo' played by Annabeth Gish. Julia Roberts looks extremely gorgeous in this film with her voluminous curls and also does a decent job as an actor. Over the years, the film has sort of achieved a cult status. Apparently, eminent film critic, Roger Ebert loved the movie when it released and also added that this film "may someday become known for the movie stars it showcased back before they became stars." Well, what can we say? The man couldn't have been more right!
Read More: Best Bruce Willis Movies
7. Steel Magnolias (1989)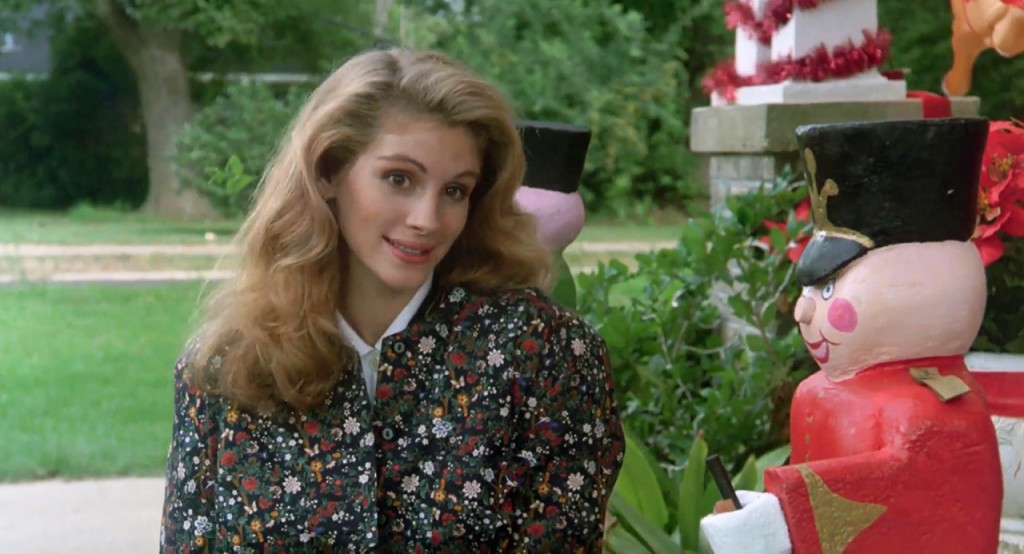 'Steel Magnolias' directed by Herbert Ross is another of Julia Roberts' earlier work for which she was highly praised. The film chronicles the life of six ladies living in a small town community of south. Julia Roberts played the lovable girl-next-door, 'Shelby' who suffered from Type 1 diabetes. Her decision to give birth in spite of being warned by her doctors eventually takes her life. Although it came just one year before 'Pretty Woman', Julia looks much younger in this movie. She is shown as someone so pure and kind and innocent, that it breaks your heart to see her die. The scene where she fervently pleads to her mother to let her have a child of her own stands out. The movie takes us back into a time when things were much simpler and small town women would find solace in their friendships with each other. Julia Roberts won her first Academy Award nomination for Best Supporting Actress and also her first Golden Globe Award for Best Supporting Actress for her heartfelt performance.
Read More: Best Zoe Saldana Movies
6. The Normal Heart (2014)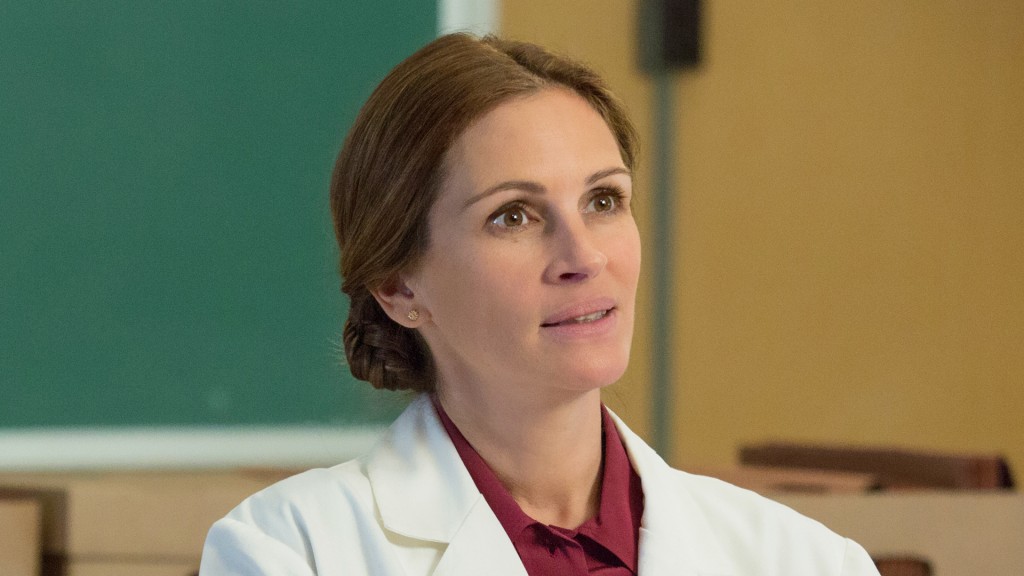 Julia Roberts has done some of her most incredible works in her 40s and the 2014 Television film, 'The Normal Heart' is definitely one of them. The film is based on a 1985 play written by writer and LGBT rights activist, Larry Kramer. It tells the story of the early 80s in American society, when AIDS was primarily considered to be a kind of Gay Cancer disease. Julia Roberts plays the forthright wheelchair bound physician, 'Dr. Emma Brookner' who does her research on these new kinds of rare diseases. She was also shown as someone in the film who was one of the last people in America to be affected by Polio. Roberts once said in an interview that for a long time she couldn't connect with the role that she was offered, and then she saw a documentary on Polio and suddenly, all of the character's hopes and motivation to find a cure to these diseases started making sense to her. The scene where she explodes, when the government officials refuse to grant the necessary funding for her further research on AIDS is some of her most powerful acting you will ever see! She was nominated for Best Supporting Actress in a Miniseries or Movie in the Primetime Emmy Awards for her performance.
Read More: Jackie Chan Movies
5. Notting Hill (1999)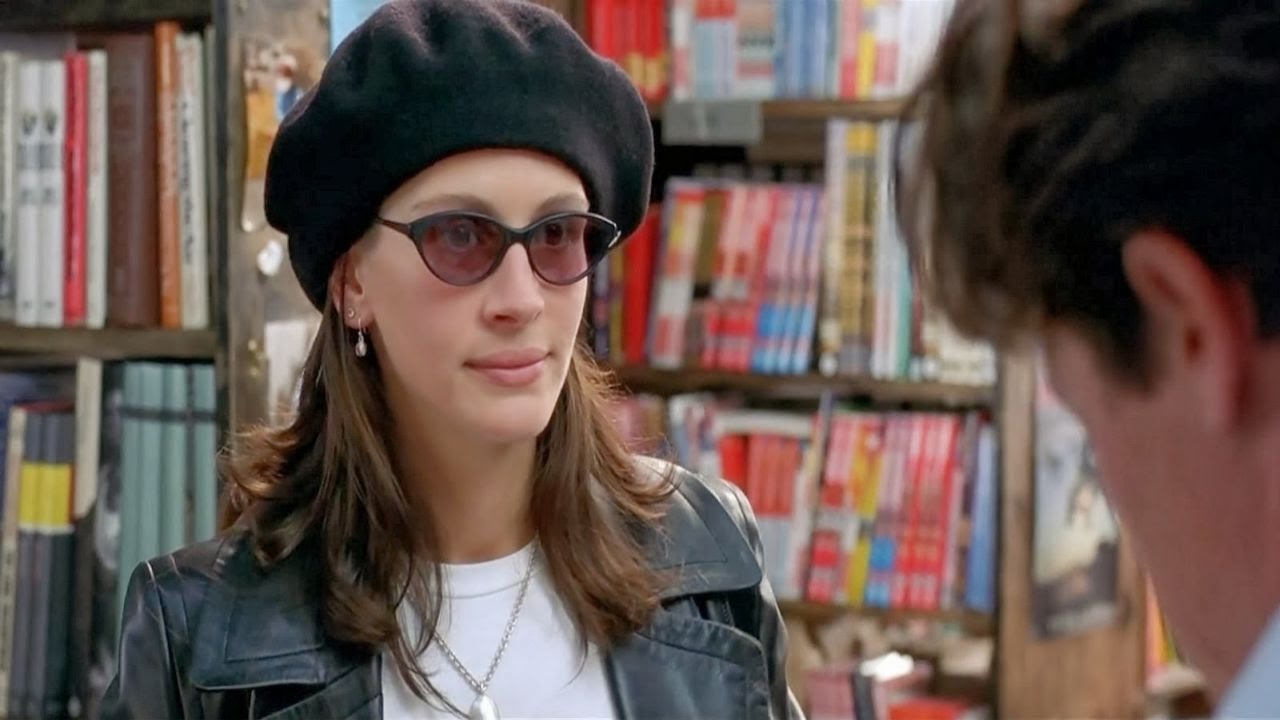 'Notting Hill' directed by Roger Michell, starring Julia Roberts and Hugh Grant is one of those fuzzy, warm romantic comedies that have repeat value and can brighten up a rather gloomy day. It came at a time when Julia Roberts had already become the undisputed queen of romance. In this film, she plays a huge superstar American actress, resembling her real life, who falls in love with a small book store owner from Notting Hill, London, played by Hugh Grant. The film instantly struck a chord with the audience for its universal theme of love towering over social class differences. The sweet chemistry between the two leads, the witty dialogues and the whole British feel of the movie make it such a lovely watch. Also, with that one line, "I am just a girl, standing in front of a boy, asking him to love her.", Julia Roberts won a million hearts yet another time and also won herself a Golden Globe nomination! The film was also the highest grossing British film that year and won the 'Most Popular Film' award at the BAFTAS.
Read More: Best Antonio Bandreas Movies
4. My Best Friend's Wedding (1997)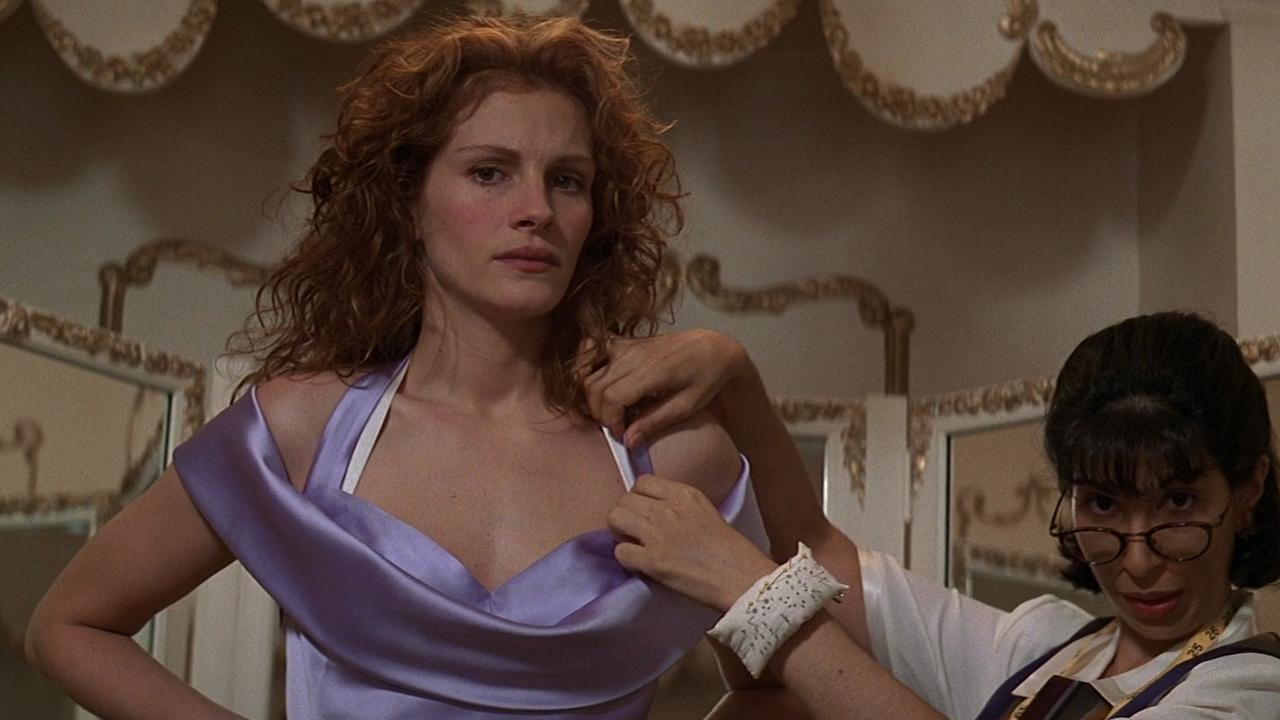 Long before the phrase 'friend zone' became so recurrent on social media, Julia Roberts was the one to actually get 'friend zoned' in the popular 90s romantic comedy, 'My Best Friend's Wedding' directed by P.J. Hogan. Her character in this film was not all perfect like her other romantic comedies. She played a food critic, 'Julianne Potter', who wanted to stop the wedding of her best friend, Michael because she had just realized that all these years, she had actually been in love with him. Now, Julianne might easily come across as selfish, jealous and mean, but the way Julia played it, your heart goes out to her and you want her to be happy. Her effortless performance also got her another Golden Globe nomination. Rupert Everett as her gay friend also has some of the funniest one-liners in the film. But overall, 'My Best Friend's Wedding' is an out-and-out Julia Roberts film and her star power played a huge role in making it one of the biggest blockbusters of 1997.
Read More: Best Diane Lane Movies
3. August: Osage County (2013)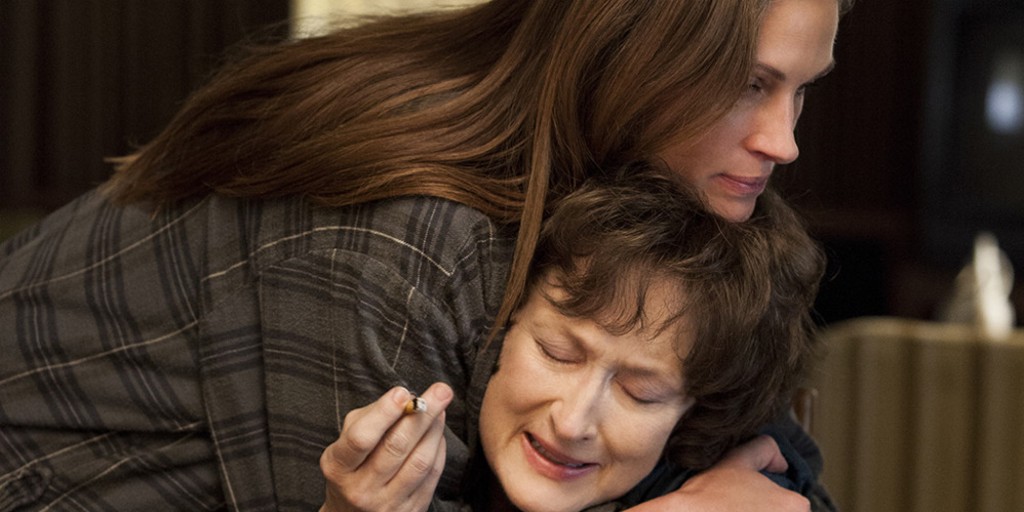 'August: Osage County' directed by John Wells, is one film of Julia Roberts which has evoked mixed reactions from people. Some have loved it while some have found it to be too depressing and dark. The movie is about a group of family members, who cannot stand each other and yet have come under one roof, because of an emergency. Julia Roberts as the eldest daughter, 'Barbara Weston Fordham' floors everyone with her spot on acting. As the resentful and frustrated daughter, wife and mother, Roberts is so real that for once the character she plays becomes bigger than the star she is. Twenty years back, during her prime as a heroine, no one could have imagined her pulling off a role like this. In her scenes with Meryl Streep, who played the central character, Roberts strongly holds her own. Both Meryl Streep and Julia Roberts were nominated for Academy Awards, for Best Actress and Best Supporting Actress respectively. The film is also noted for having one of the best ensemble casts in recent times.
Read More: Best Meryl Streep Movies
2. Pretty Woman (1990)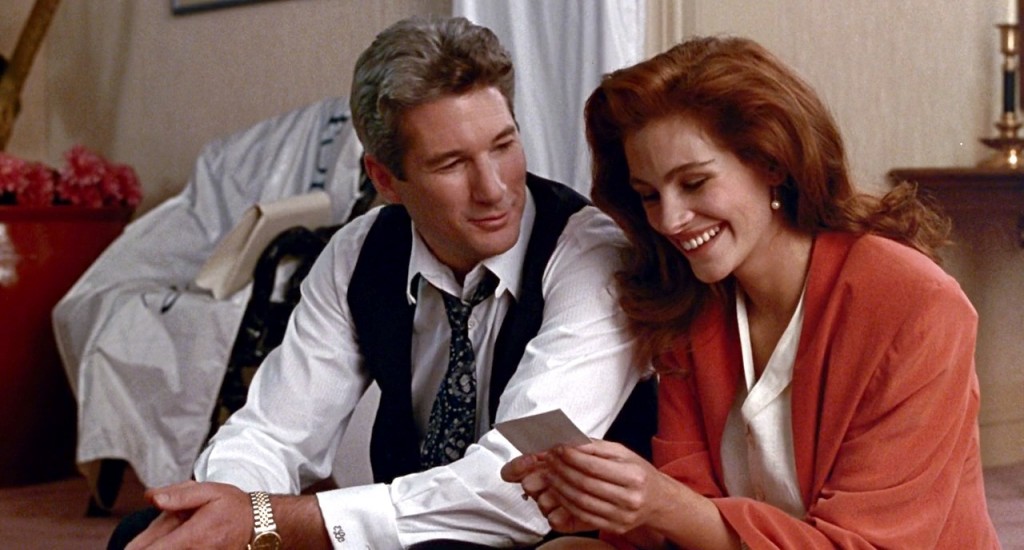 What can I say about 'Pretty Woman' which hasn't already been said before! Like we all know, 'Pretty Woman' directed by Gary Marshall was the breakthrough movie for Julia Roberts, who played a hooker in it. Considering how perfect she was in the role of 'Vivian Ward', it is hard to imagine that she was sort of the last choice for the film. As a hooker who still somewhat believes in the fairy tale love story and who never kisses her clients on their mouths, Julia Roberts is endearing, vulnerable and oh-so-attractive! Behind her loud and gawky exterior, there is a simple girl who just wants to be loved and respected. The chemistry between her and the extremely suave and handsome, Richard Gere is what legends are made of and every romantic scene between the two just melts your heart. 'Pretty Woman' is definitely one of the most or probably the most loved romantic comedy ever!
Read More: Best Jennifer Connelly Movies
1. Erin Brockovich (2000)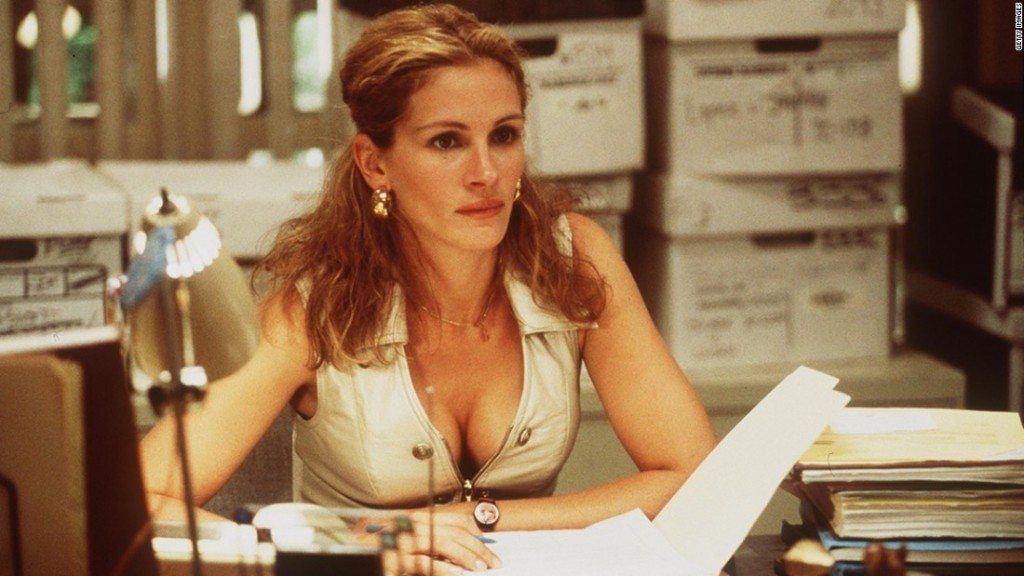 The Julia Roberts movie that takes the cake for being her best is undoubtedly, 'Erin Brockovich', which is also her most critically acclaimed work till date. 'Erin Brockovich' directed by Steven Soderbergh, is based on the real life story of a single mother of three, Erin Brockovich who goes from struggling without a job to working at a law firm, without any formal education in law and subsequently, winning a fight against an energy corporation, who were contaminating the ground water of a small town with Hexavalent Chromium. Julia Roberts playing the titular role of the feisty, hot-headed, scantily dressed 'Erin' gave the most memorable performance of her career and went on to win a series of awards including the Academy Award for Best Actress. In fact, it wouldn't be wrong to call this the first movie which sort of cemented her position as an actress who could do much more than just the regular romantic comedies. The film was also particularly praised by critics for its engaging portrayal of a real story, the wonderful performances of Julia Roberts and Albert Finney, and for being entertaining along with being meaningful.
Read More: Robert Downey Jr Movies