Natalie Portman has an Oscar and a Harvard degree. She has blockbuster roles which spin millions and strong, meaty roles which exhibit her acting calibre. She has played a graceful girl-next-door and she has also been a dedicated ballet dancer losing her marbles. She has even done a poignant short film with Wes Anderson and a music video with Sir Paul McCartney! She just has done it all.
Natalie Portman is one of the most versatile actresses of the new millennium. Having started her career at the age of 13 with a gutsy breakout performance in 'Leon: The Professional', it was her stint as Padme Amidala in the Star Wars prequel trilogy which thrust her into superstardom. She then took a step back from it all to focus on her education, but post intermittent supporting roles, she returned to the screens in 'V For Vendetta' and has never looked back since. With an Oscar, a BAFTA, two Golden Globes and an SAG award in her kitty, Portman has a host of good performances to choose from. Here is the list of top Natalie Portman movies, selected from her impressive filmography. You can watch some of these best Natalie Portman movies on Netflix, Hulu, or Amazon Prime.
10. Beautiful Girls (1996)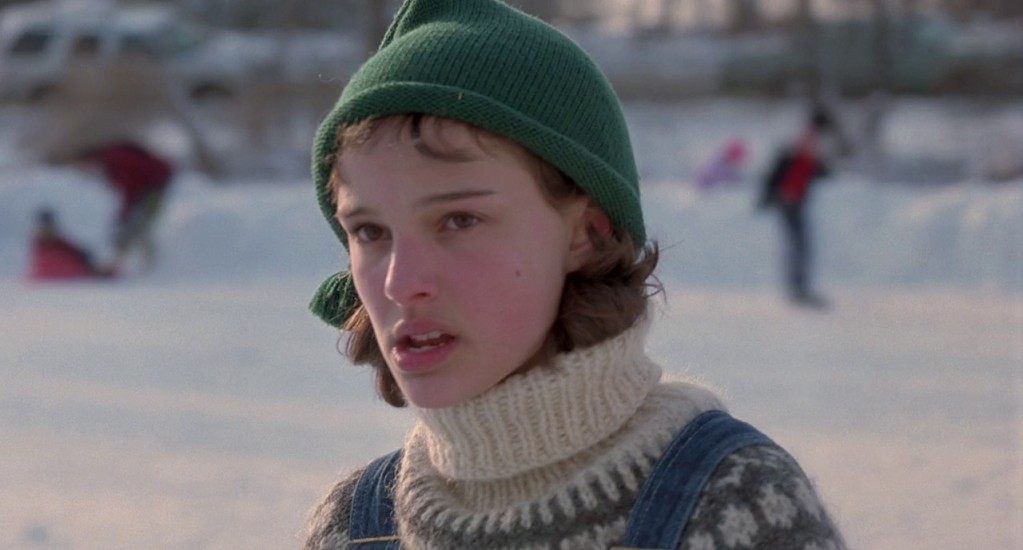 Portman, post her shattering breakout role in 'Leon', Portman played a bevy of small, insignificant roles before her role in this ensemble Indie flick about Willie, a man at crossroads in his life who is home for his high school class reunion, where he and those around him discover their true calling. Portman plays 13-year old Marty, Willie's neighbour who harbours an innocent attraction towards him, and wishes that he wait for her to turn 18 so that they can "Walk through this world together." Within the limited screen time, Portman oozes the qualities of a future acting sensation. While 'Leon' shows her wild, this portrayal of a kid who describes herself as an "old soul" is a joy to watch.
Read More: Best Gwyneth Paltrow Movies
9. Jane Got A Gun (2016)
'Jane Got A Gun' was a film which couldn't quite convince either the critics or the audiences of its merit, but I would credit that mostly to lofty expectations. The film has had one hell of a problematic production. Actors dropping out, producers going bankrupt, release date being pushed for years, the whole nine yards. And the result, though well short of spectacular and mostly predictable, is an intriguing contemporary western which is worthy of a glance. This is a film solely driven by its stark cinematography and its formidable performances, and amongst them all, Nat's portrayal as Jane stands the tallest. Her newfound frontier charisma makes the thin script into a watchable film, and that deserves some props and a place on this list.
Read More: Best Lindsay Lohan Movies
8. The Other Boleyn Girl (2008)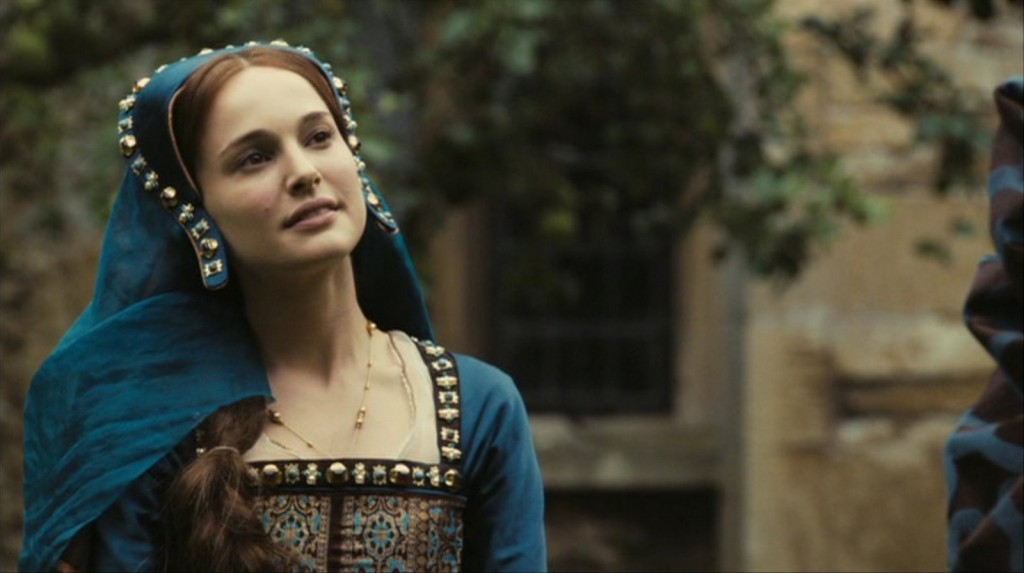 Another sub-par affair with Portman's performance the lone good thing about it. This historical drama about two sisters vying for the attention of King Henry VIII is both grossly inaccurate historically and goes completely overboard dramatically. But Natalie Portman as Anne Boleyn, the king's second wife, shows an emotional range unexpected from her (this was before she bowled everyone in a certain film at the summit at this list). She even combines well with Scarlett Johannson, who is otherwise just unwatchable in the film. A credit-worthy performance which di not and will not get its due because of the flawed film it is in.
Read More: Best Scarlett Johanson Movies
7. Anywhere But Here (1999)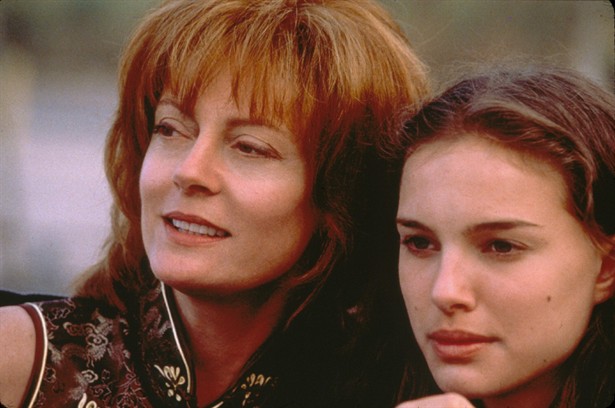 'Anywhere But Here', with Susan Sarandon and Portman in the lead, is a fresh spin on the mother-daughter relationship. Adele is an impulsive and irresponsible mother who causes a heck of trouble for her even-minded, practical daughter Ann. Holding her own against the flair of Sarandon's borderline insufferable character, which naturally bags more eyeballs, Portman's mature role as Ann gets subtle attention of the viewer. Released in the midst of the troika of her Star Wars films, the reversal of typical roles in a mother-daughter dynamic makes the film an interesting watch. One of the underrated Natalie Portman movies.
Read More: Best Mel Brooks Movies
6. V For Vendetta (2005)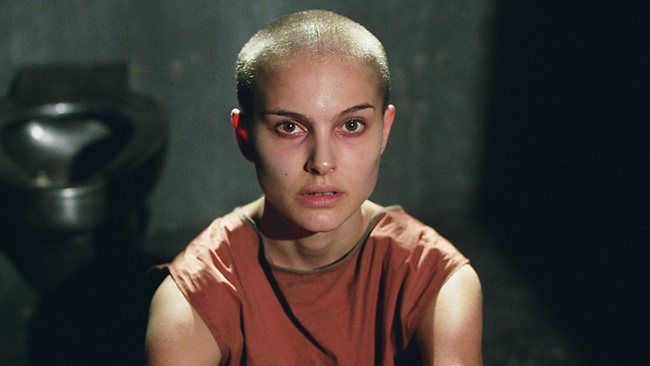 This 2005 dystopian film has become a cult classic for every anarchist out there. The film which made the Guy Fawkes mask a symbol for libertarianism tells the story of V, a stealthy fighter against a fascist regime and Evey, a girl who gets involved in his mission. Hugo Weaving as V spends the entirety of the film under the fabled mask, only leaving an indubitable vocab at his disposal. Thus, it is Nat who is left to add to the intensity of the film with her varied facial expressions, especially during the phase in which she is tortured. Her transformation from a scared but law-abiding citizen saved in a dark alley by a vigilante to an important aide of the same vigilante is Character Development 101, granting this performance a deserved spot here.
Read More: Robert Pattinson Movies
5. Garden State (2004)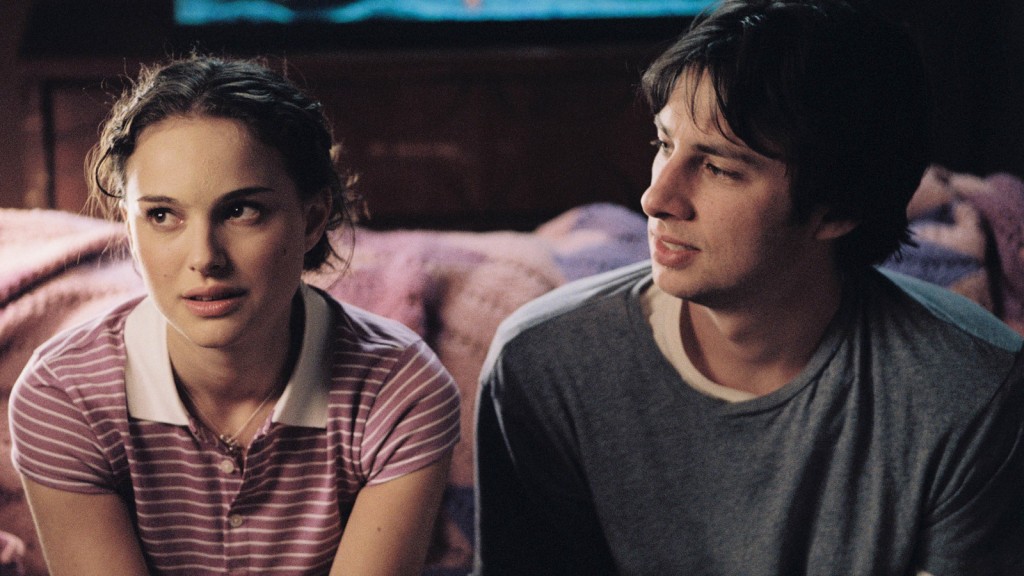 Treading on the footsteps of our Number 10 entry is another film on homecoming and life choices and another role of Natalie Portman where she is wiser than her years. And yet 'Garden State' is so much more than a simple story on twentysomethings. The bang-on music compilation, charming quirky characters and a lesson or two on "seizing the moment" make the film resonate with almost an entire generation. And again, Portman takes the cake with her offbeat rendition of Sam, an eccentric epileptic and compulsive liar who urges our protagonist Andrew to do something which has never been done in existence. Her outlandish charm liberates Andrew, taking us along for the free ride.
Read More: Best Dilip Kumar Movies
4. Jackie (2016)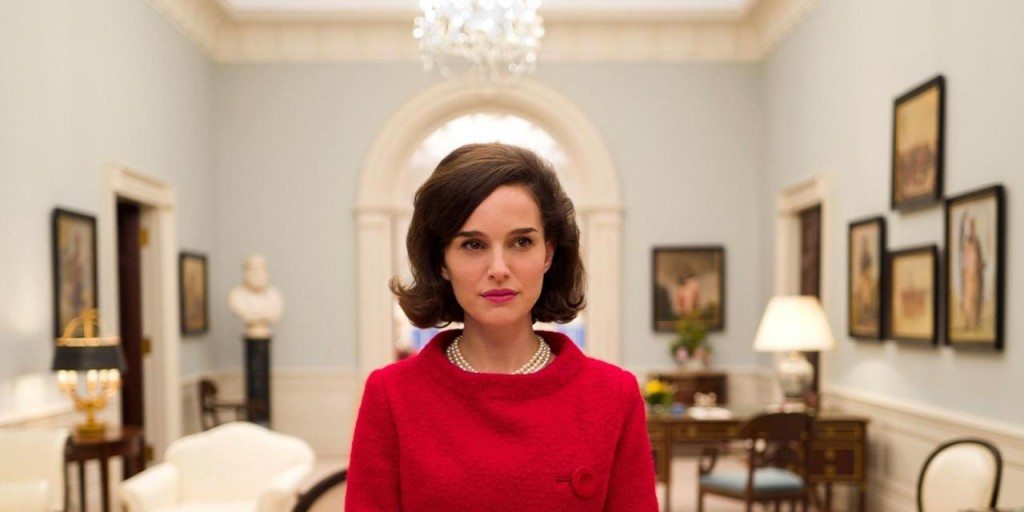 Jacqualine Kennedy is a famed and loved public figure in America. So the biographical drama chronicling her private world post the death of her husband JFK had to be just the right amount of facts, yet the right amount of intimacy. And Portman, in a performance which garnered her a second Best Actress Oscar nomination (and deserved a second trophy in my opinion) is both stone-cold intense and touchingly poignant. Certain scenes, like Jackie walking alone through the White House, linger on in memory. The haunting rendition of a person caught in a terrible piece of history at the most terrible time in her life is easily one of the best character studies of 2016.
Read More: Best Sally Hawkins Movies
3. Leon: The Professional (1994)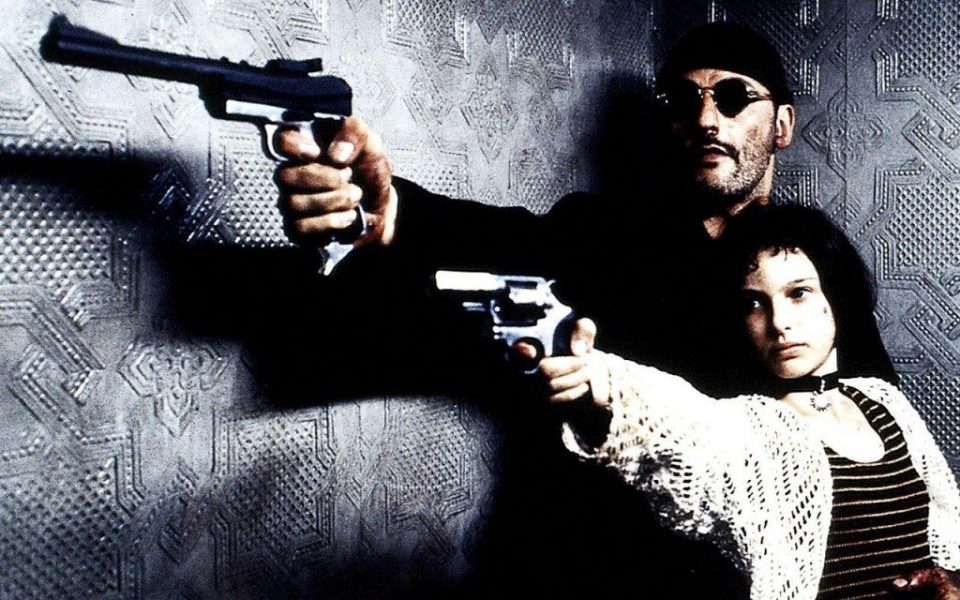 This is the story of Leon (Jean Reno), a hitman, and his unusual bond with Mathilda (Portman), a 12-year old who he takes under his wing as a protégée, after her family is murdered by an unhinged, corrupt DEA agent Norman Stansfield (Gary Oldman). In a film with Gary Oldman at his eccentric best as a sharply dressed, classical music aficionado of a villain, debutante Natalie gives the world a taste of what is to come in a breakout performance as an innocent yet ferociously brave Mathilda, who gives a lonely assassin "a taste for life". Her emotionally ravaged rendition, like many of the entrants on this list, is beyond her years. I'm still baffled how this film has no major accolades to its name.
Read More: Best Gary Oldman Movies
2. Closer (2004)
'Closer' is as unorthodox a romance as they come. The story of four people whose love life intertwines over four years, culminating in a web of articulate lies which none of them seem abashed about. Joined by Jude Law, Julia Roberts and Clive Owen to create a strong, bold ensemble show, Portman trumps all once again as she enlivens Jane/Alice, an American stripper in London, who seems the most blameless of the four until the very end when it seems like everything she did in the film was an intricate facade. "Lying is the most fun a girl can have without taking her clothes off," she says at a point in the film. 'Closer' serves as a rude awakening to what modern relationships have become.
Read More: Best Jude Law Movies
1. Black Swan (2010)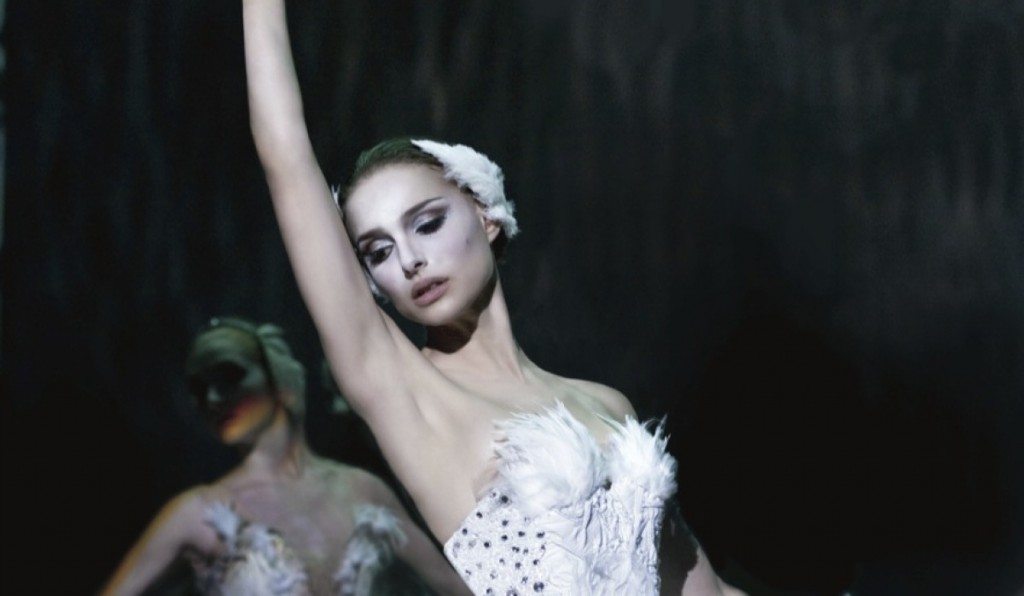 Darren Aronofsky's 2010 psychological thriller about a an ambitious ballerina Niina (Portman) whose quest to land a role in a production of Tchaikovsky's "Swan Lake", which requires her to be the dainty white swan as well as the more sensuous black swan. In an attempt to achieve artistic perfection amist intense pressure, Nina's perception of reality takes a hit. The bracing journey through Nina's living nightmare is wild, thanks to a career-defining act by Portman, as she spins physically and mentally, transforming in scary proportions throughout the film. Aronofsky's virtuoso guidance helps Portman evoke an unimaginable range of emotions, also helping her in winning every acting award possible, as well as a place at the zenith of this list.
Read More: Jackie Chan Movies