The first time most of us saw Robert Pattinson on screen was as the charming and cocky, Cedric Diggory. Harry's competition in 'Harry Potter and the Goblet of Fire' (2005), who tragically dropped dead at the end of the film. Who would have imagined that from there he would emerge as the glittering, undead Vampire in Edward Cullen of the Twilight Saga.
By the end of the fourth film Pattinson seemed to be parodying his own performance from the previous outings. Though these films gave him international heartthrob status and fetched him a ton of money, it also drastically reduced his credibility as a serious actor.
Lucky for him and us, Robert has left those days far behind him. His latest film, the Safdie brothers' 'Good Time' premiered at this year's Cannes film festival to phenomenal critical acclaim for his performance. Many considered him a forerunner for the festival's best actor award. Pattinson eventually lost out to Joaquin Phoenix who won for his portrayal of a traumatised mercenary in Lynne Ramsay's violent thriller 'You Were Never Really Here' Here is the list of top Robert Pattinson movies selected from his limited filmography. You can watch some of these best Robert Pattinson movies on Netflix, Hulu, or Amazon Prime.
10. Little Ashes (2008)
Shot before 'Twilight' (2008) but released after, meant that Pattinson was already branded as the dazzlingly vampire by the time critics and audiences watched 'Little Ashes' and this led to direct comparison between the two roles. The film transports you back to 1920s-30s revolutionary Spain where three young artists and future greats, the poet and playwright García Lorca, filmmaker Luis Buñuel and gifted surrealist painter Salvador Dalí are still students at the School of Fine Arts, Madrid. Pattinson plays Dalí and according to critic Roger Ebert, "Shows an admirable willingness to take on a challenging role in direct contrast to the famous Edward Cullen." The film explores the platonic attraction between Lorca and Dalí that burns with repressed sexuality. It is a divisive work and might not hold much interest for some who aren't familiar with the three artists or their work, apart from, of course, watching Pattinson slip into the skin of the great but troubled Dalí.
Read More: Best Melissa Leo Movies
9. Remember Me (2010)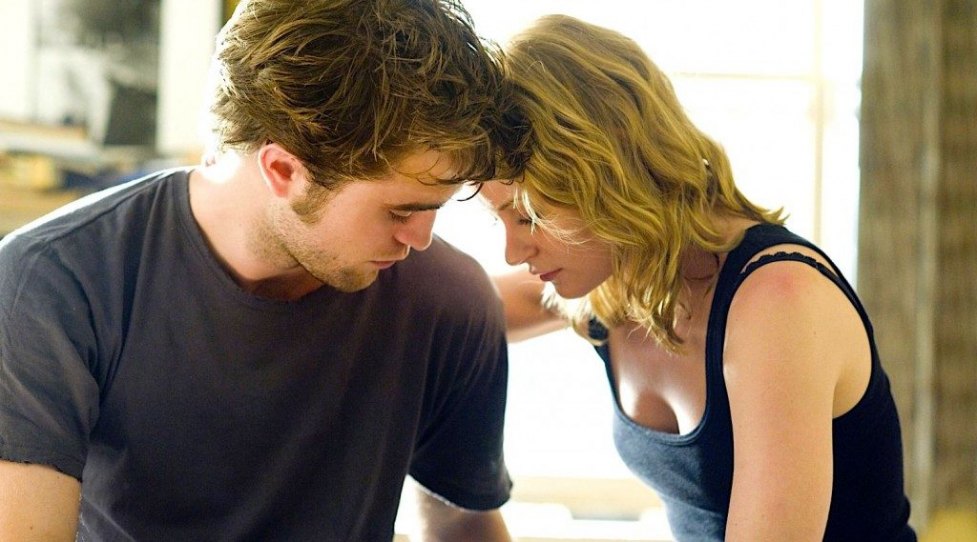 Pattinson steals the show as the brooding, angry yet genuinely kind 22-year-old Tyler Hawkins. His parents have split in the wake of his brother's suicide—He was 22, as old as Tyler is now, when he killed himself. Tyler is crippled with grief and maddened by what he perceives as his father's indifference towards what's left of their family. Even so, he has his heart out for his beloved kid sister Caroline—the only thing left in the world for him to care about. That is until he meets Ally; their relationship, which starts off because of a cruel bet, soon blossoms into a genuine romance. As a child she witnessed her mother being brutally murdered on a train platform. It is this common grief from the past that connects them, and also punctuates the film throughout. Pattinson delivers a touching performance that is tremendously watchable and so is the film (which he has also produced). I don't know if the same could be said about the contrived ending though, which many have not been able to stomach.
Read More: Best Bill Paxton Movies and TV Shows
8. Water for Elephants (2011)
This one is based on the best-selling book of the same name by Sara Gruen. The film is set in a very believably recreated 1930s where a veterinary student (Pattinson) drops out of college to take up a job in a traveling circus and falls in love with the ringmaster's wife. It also boasts of good supporting cast in Christoph Waltz as the ringmaster and Reese Witherspoon as his wife. Pattinson excels in this mild family entertainment fare.
Read More: Best Reese Witherspoon Movies
7. Cosmopolis (2012)
Tread carefully if you decide to take this one on. It is a film that seeks to distance you quite deliberately; perhaps as much as its protagonist is distanced from the real world. Based on Don DeLillo's novella Cosmopolis published in 2003, it follows a day in the life of 28-year-old Eric Packer (Pattinson), a billionaire Wall Street analyst. He is out to get a haircut in his white stretch-limo, riding across Manhattan. The city however, is gridlocked with traffic on multiple accounts. So, we ride long with film, just as slowly as the limousine, moving at around a mile an hour. Packer, played by Pattinson with opaque intensity, has multiple encounters throughout, in a journey that makes him contemplate his life and eventually his death. You will either find this film incredible or terrible.
Read More: Best Amber Heard Movies
6. The Rover (2014)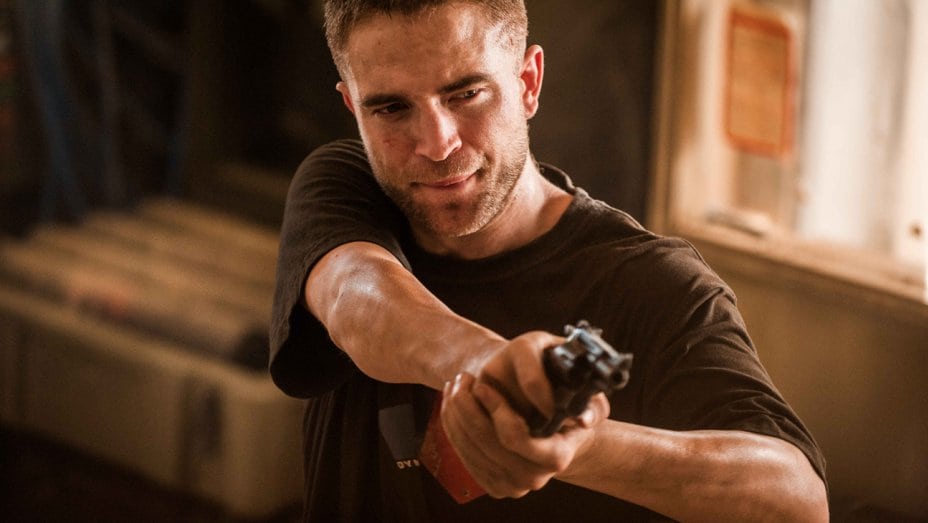 A dystopian journey set 10 years after a global economic collapse. It's every man for himself and a few final possessions are all one has left to live for. For Eric (Guy Pierce) it is his car, which gets stolen by a trio of gang members. He is in pursuit with an unlikely companion, Rey (Pattinson)—the slow-witted brother of one of the three men, who had been left behind for dead. Pattinson puts in a remarkably deglamourised performance, which is often only a few stutters and ticks; but surprises with how much depth it achieves.
Read More: Dwayne Johnson Movies
5. Maps to the Stars (2014)
Cronenberg's dissection of a Hollywood family set in his satirical and nightmarish version of California. They are all busy chasing fame or each other and eventually expose all the deep demons of their past. Pattinson, put inside of a limousine for a second time by director Cronenberg, plays a driver who is also an aspiring screen-writer. He is on the periphery of the lives of these terrifying showbiz people, but not far enough. Pattinson brings considerable acting chops and delivers a confident, smooth performance.
Read More: Best Nana Patekar Movies
4. Life (2015)
Photographer Dennis Stock's iconic images of the great cultural icon and actor James dean, lend inspiration to this film as it tries to chronicle the story behind Stock's 1955 Life Magazine photo story on Dean. Dane DeHaan, plays James Dean quite convincingly, while Robert Pattinson (the much bigger star) takes on the less glamorous but more adventurous role of the photographer, Stock.
Read More: Best Jonah Hill Movies
3. The Childhood of a Leader (2015)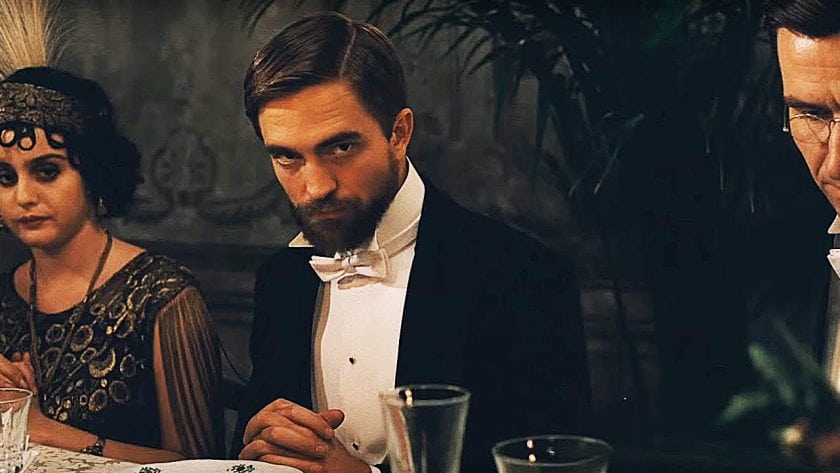 Loosely based on Jean-Paul Sartre's short story of the same name, the film is a chilling fable about the rise of a fascist leader in the aftermath of World War I. This is yet another highly divisive film (Pattinson seems to have a penchant for picking those), debut work by American actor-turned-director Brady Corbet. It keeps the audience at a distance throughout and unfolds in a series of incidents that take place in the boy's life. Pattinson plays the grown-up leader with effortless elegance and in a clever narrative wink, another character from the leader's past. His screen-time here might be sparse but is still effective, in a very unconventional and chilling film.
Read More: Best Jack Black Movies
2. The Lost City of Z (2016)
Based on a true-story, the film focuses on British explorer Col. Percival Fawcett (Charlie Hunnam), who disappeared while searching for a mysterious city in the Amazon in the 1920s. Robert Pattinson is the maverick, bearded Corporal Henry Costin—Fawcett's most-faithful companion on his explorations. Pattinson in a terrific performance that is a delight to watch on-screen, provides a delicate counterpoint to Hunman's Fawcett character. He knows when to quit, Fawcett for better or for worse, never does.
Read More: Best Charlie Hunnam Movies and TV Shows
1. Good Time (2017)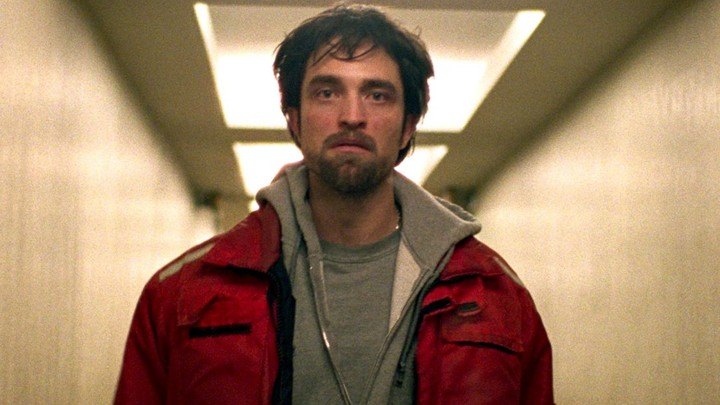 Robert Pattinson is centre-stage in this thrilling and tragic drama about crime gone wrong. He plays Connie Nikas, a life-time criminal who tries to rope-in his brother (who has a learning disability) for a bank heist—and it fails—big time. Indiewire's chief film critic Eric Kohn called it Robert's "Career-Best Performance", he even topped their Critics Survey of Best of Cannes 2017.
Read More: Natalie Portman Movies