The formidable actor who gave some of the most famous movie and lines that we still mouth was born Vishwanath Patekar and the Indian cinema would be really incomplete without him. His contribution in films both Hindi and Marathi is exceptional and the man was a recipient of the Padma Shree in 2013. He left behind a blazing trail of performances and he had and still does movies with his own unique brand of style that is unparalleled in Indian Cinema. The man doesn't crave for money and is a true performer who lives only to perform as more than half of his income is donated to various charities. He is an ACTOR not a star or a glamorous figure but is an actor in every sense of the word. With that said, here's the list of top movies of Nana Patekar.
18. Hu Tu Tu
This 1999 directorial venture of Gulzar had Nana play the role of a graceful and philosophical poet Bhau. Nana with his energy and vigour is the perfect as the Sutradhaar and had an eloquent effect on the audiences. The brutally honest political tale is glorified by Nana and his performance. The story that the old and evil must be removed to breathe life into the new that desperately needs our help was needed to be said and there is no one better than Nana to say it.
17. Welcome
The quirky and loving don of welcome was quite different from the usual gangster avatars nana had previously played. There was no gory display of violence but ludicrously mirthful comedy from Nana. Nana once again proved that he can do anything and he does them with a finesse that very few have. He joyful but immensely protective about his sister as he don Uday Shetty and the serach to find a "shareef ladka" for his sister and in lieu he himself trying to become "shareef" gives rise to a series of hilarious events.
16. Kohram
This 1999 film saw Nana Patekar as Major Ajit Arya who teams up with Colonel Balbir Singh Sodhi (Amitabh Bacchan) to bring the corrupt minister Veerbhndra Singh played by Danny Denzongpa to justice. Two of the most formidable and iconic actors of Bollywood in one frame weaves magic and Nana with his own magnitude never fades in the shadow of Amitabh Bacchan. The movie didn't fare well at the box office but that doesn't negate the fact that Nana was phenomenal and shared a charming rapport on-screen with both Amitabh Bacchan and Tabu who played his love interest as Inspector Kiran Patkar.
15. Shakti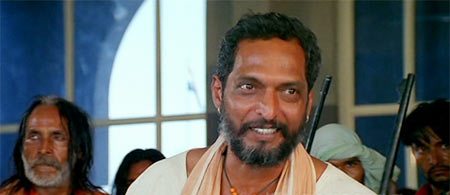 The rowdy patriarch of a family in rural India who incessantly engages in gang war, violence, mayhem, gory display of power Narshima played by Nana Patekar was nightmarish and dark as he ruthlessly fights his daughter-in-law Nandini (Karishma Kapoor) to gain the custody of his grandson after the death of his son. Narshima is savage and merciless when he sends goons to stop his own daughter-in-law from escaping the barbaric world he lives and breathes in. Nana was cold and cruel as Narshima and his performance is considered one of his best.
14. Rajneeti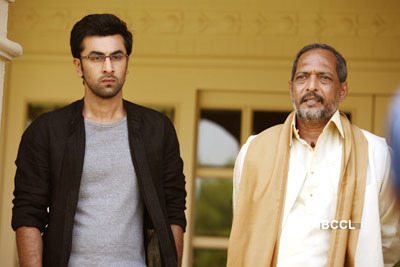 Nana Patekar was conniving and manipulative as he tries to hold together the political legacy of his family and subsequently build a stronger future around it. Nana was modern day Krishna as he delved into the grey areas of life. Brij Gopal (Nana Patekar) married off his sister Bharti to an influential political figure Bhanu Pratap and abandoned her first child born out of wed-lock on a boat to secure the honor and power of his family. He is cold and apathetic as he is ruthless. Nana gives a sterling performance as the patriarch who would do whatever he deems right for his family. Nana shines the brightest among a plethora of brilliant actors like Ajay Devgn, Ranbir Kapoor and others.
13. Apaharan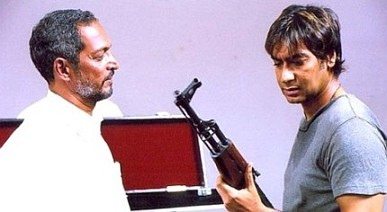 Prakash Jha brings together Ajay Devgn and Nana Patekar to weave magic in a complex story of ideologies and conflicts between a father and his son. Nana is ruthless as the MLA and influential Muslim Party leader Tabrez as he delves into the abyss of corruption. The tale of deceit and corruption in the backdrop of a kidnapping ring that has become quite formidable in Bihar unravels the hidden and ulterior motives of the all the players involved. The movie runs along with a brisk pace with phenomenal performances by Nana and Ajay Devgn who played the role of Ajay Shastri. The man has an unnerving aura around him and unmatched intensity as Tabrez Alam.
Read More: Ajay Devgan Movies
12. Bluffmaster
Nana was hilarious as the whimsical, funny but equally savage conman Chandru. The versatile actor was charming and won our hearts with his quirks and his appearances. This role was a far cry from the usual that Nana does but it was flawless and the man proved that he can be anything. To quote FRIENDS star Joseph Tribbiani "He is a Chameleon!". Nana was ludicrously funny as the don donning Brietling and driving a Ford Mustang.
11. Ghulam-e-mustafa
Nana plays the role of a stone-hearted gangster once again but with his own charm and variation. Mustafa (Nana Patekar) is contract killer who falls for Kavita (Raveena Tandon) who is a dancer. Mustafa and Kavita have short-lived married life which was happy and peaceful but Kavita's murder in a-bomb blast drags Mustafa back to his criminal ways only for him to realize the gravity of and negativity of his deeds. Nana was phenomenal and his sublime performance was matched by an equally supreme performance from Raveena Tandon.
10. Taxi No 9211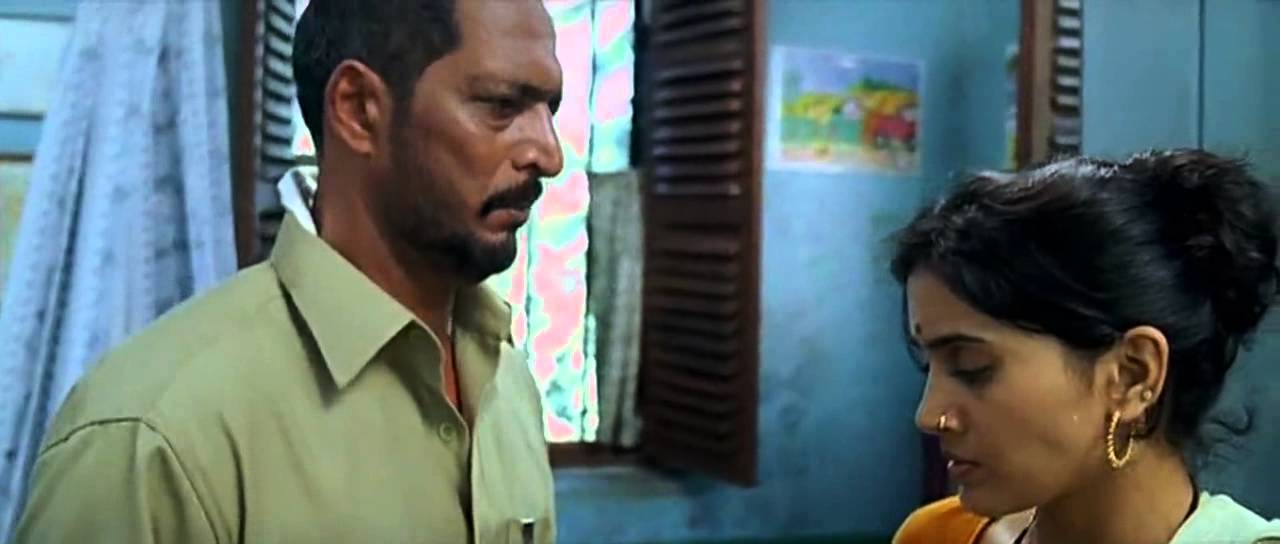 Nana Patekar and John Abraham help each other realize their inner demons and also to fight them in this Milan Luthria movie as Raghav Shastri and Jai respectively. Nana Patekar is his usual best and acts like a catalytic agent bringing out the actor in John Abraham. Nana is an enthraller who quite effortlessly portrays the role of a loud and raucous yet sensitive cab driver. He shares a fine chemistry with his on-screen wife Sunita played by Sonali Kulkarni.
9. Parinda
Nana is formidable as Ana Seth in this Vidhu Vinod Chopra film. There was blood in his eyes and an animalistic nature that couldn't be tamed. Nana was vicious on his murderous spree and violent beyond words. The movie garnered a plethora of accolades and won two National Awards including Best Supporting Actor for Nana Patekar. It was also India's official entry in the category of Best Foreign Language Film at the Academy Awards in 1990.
8. Ab Tak Chapppan
One of nana's best as a cold, menacing and violent cop. He was a cop with no tolerance for the nonsense the justice system has gradually become or the criminals that flourished as society decayed. Nana plays the role of Sadhu Agasha of Mumbai Encounter Branch who was known for his encounters and having killed precisely 56 criminals in said encounters. He was exceptionally brilliant with his measured and calculated dialogue delivery. His cold still eyes could look through a man's soul and not even blink. He was the epitome of indifference even during the most gruesome moments.
7. Shagrid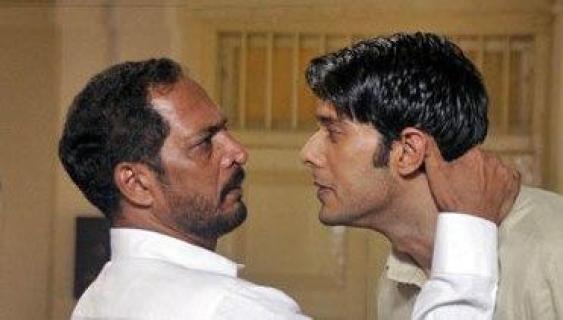 Nana is at it again. The man never fails to deliver and as Hanumant Singh the actor is impressively cold and his calculated violence strikes fear in everyone's heart. Nana has become synonymous to underworld gangster avatars and rightfully so. Nana is beyond our human parameters to be judged. Watch it for the brilliant actor. The tale of gory betrayal, murder and underworld connection stand tall with pride because of Nana.
Read More: Aamir Khan Movies
6. Khamoshi- The Musical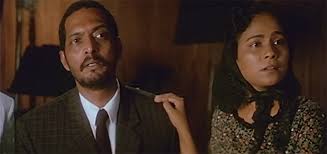 The versatile actor played the role of a deaf and mute father to Manisha Koirala in Sanjay Leela Bhansali's directorial debut. He was the sensitive father who would go to any lengths to give his children the very best in life. He was warm and affectionate and had very innocent eyes as Joseph. He was charming and dedicated as a salesman and protective as a father and the biggest point he proved that physical disabilities cannot hold back a man with determination. Nana was brilliant as ever as he made our hearts melt and eyes well up with tears.
5. Agni Sakshi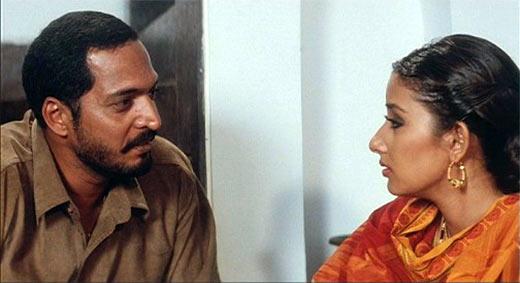 Nana Patekar won a National Award for Best Supporting Actor. He was menacing and the stuff nightmares are made of in his portrayal of Vishwanath who abuses his wife Madhu (Manisha Koirala) and years after she had changed her identity tracks her down only to ruin her new life with Suraj (Jackie Shroff). He was fierce and intense with a dangerous psychotic twist almost unparalleled in Indian Cinema.
4. Prahar: The Final Attack
This 1991 was written and directed by Nana Patekar is brilliant and astounding as Major Pratap Chauhan who believes that honor is the most important thing in society. When one of his former cadets to butchered to death he takes matters into his hands since the police and media failed to do their jobs. The shallowness and the cowardice of people baffle Major Chauhan as he tries to arouse their sense of integrity and justice but in vain. People don't mind turning a blind an eye to gory injustices that fall upon others and Nana's film couldn't have proved more clearly and boldly the derogatory stage humans have reached. They decayed into shadows and caricatures of the physical self of humans having lost all sense of bravado and camaraderie. The movie was nominated for best story at 37th Filmfare Awards.
3. Wajood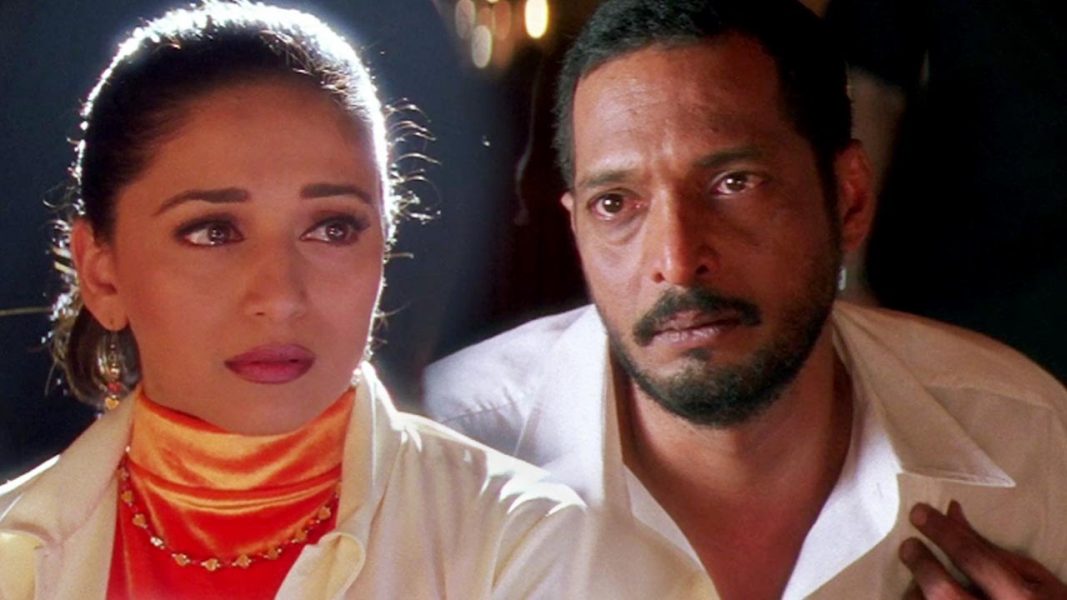 Nana Patekar is brilliant as he slowly looses himself in the abyss of darkness and murder to soothe him. The pangs of unrequited love makes him travel down a dark and lonely path full of demons where he turns to madness and mayhem seducing and then killing women to gain their financial possessions. He is scary as he is brilliant in the portrayal of Malhar who falls in love with Apoorva (Madhuri Dixit) only to realize it was only he who loved her and slowly succumbing to death.
2. Natsamrat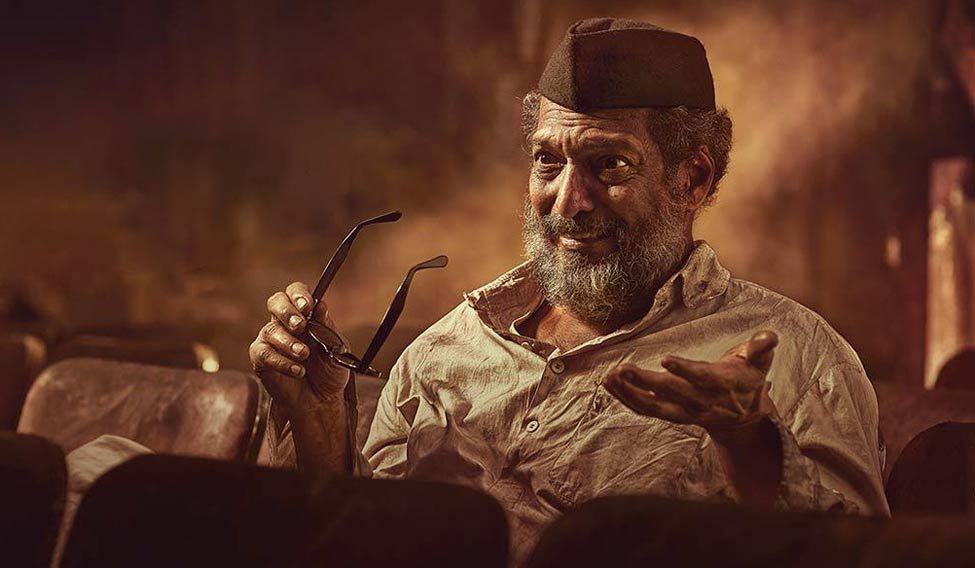 This Marathi movie that broke all records to become the highest grossing movie till date has Nana Patekar in a subdued role quite contrary to the ruthless and cold ones he plays. A theatre artist who divides his property equally among his two after retirement only to be humiliated and feel unwanted by them touched all the right chords. Nana was sublime and there was a measured quietness in his portrayal of as Ganpat Ramchandra. The pain is eyes was palpable when his own blood accused him of stealing, when the live of his life his wife Kaveri Ramchandra (Medha Manjhrekar) passed away and the world was too much for Appa when his favorite theater burned down. The actor lived as he died giving one last performance as he collapsed on the stage that had given meaning to his life.
1. Krantiveer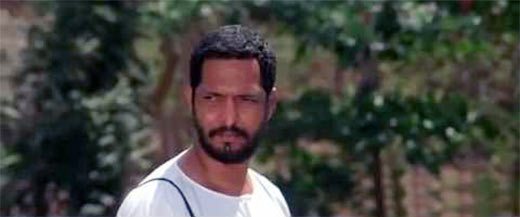 Nana Patekar gives a stellar performance in this 1994 blockbuster as the hero we all need but not deserve. Pratap Tilak (Nana Patekar) rises against injustice and exploitation and does not care about the cost of his revolution –which in time turns out to be his own life. The movie won Nana Patekar the National Award for Best Actor along with the Filmfare and a plethora of accolades. Paresh Rawal, Dimple Kapadia give an equally brilliant performance in this mega movie which was the third highest grosser of the year.
Nana Patekar is a genuine performer who deserves all the accolades and respect of the trade. He stunned us with his versatility and keeps on doing so without disappointing us even once. Movies may be a success or failure in the monetary terms but not once did Nana give anyone the chance to criticize his acting skills.
Read More: Amitabh Bachchan Movies