The common misconception among people has been that Amber Heard is all beauty and no talent. But in reality, she has time and again proved her acting skills through films. Although she hasn't really done many lead roles till now, she has made use of whatever limited screen time she received. After appearing in multiple television dramas, she finally made her big screen debut at the tender age of 18 with 'Friday Night Lights'. Since then, her appearances in cinema have been scattered and she hadn't managed to cement her place till now. In the last few years, she has come to the foray and truly expressed her skills well. Her beauty is meant to mesmerize you and her boldness can put any man off his foot. But she has proved that she is much more than looks.
In a truly short career, there's not much but she has delivered some strong performances which this list top 10 movies of her comprises of. Now that she has become Aquaman's queen in DCEU, there should be no looking back. One can only wonder the heights she will reach as an actress. With that said, here
10. 3 Days to Kill (2014)
This Kevin Costner action drama has Amber Heard playing an elite CIA assassin who becomes the sidekick of Ethan Renner (played by Costner). They both set out on the search for a dangerous arms trafficker called 'The Wolf'. Costner rules the rooster with his brutal, focused performance but Heard does well on her part too as the film was appreciated by critics and audience alike.
9. Friday Night Lights (2004)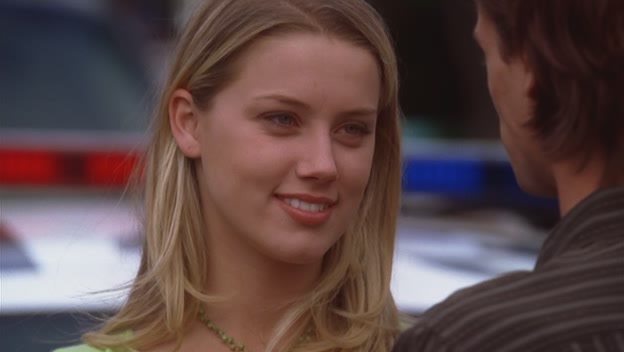 Amber Heard got the perfect debut alongside Billy Bob Thornton in this sports drama. Peter Berg who is renowned for making action dramas directs this film which is based on a true story. Portraying Marie, the girl who hooks up with Don, Heard is part of some crucial turning points in the story and hence, she contributed to the film's success. Excellent way to begin your acting career, I say.
8. The Rum Diary (2011)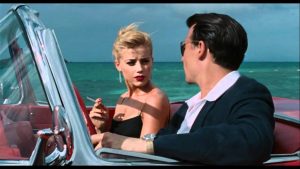 This is the film where Amber Heard met Johnny Depp and they went on to get married. Depp plays a journalist while Heard becomes his love interest. Their sparkling chemistry clearly appears on the screen. The story adapted from the novel of the same name by Hunter S. Thompson was well received by the critics. Amber Heard had a lovely screen presence which helped her take her career further.
7. Never Back Down (2008)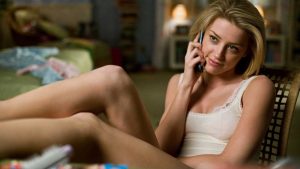 'Never Back Down' is a film filled with lessons which are least expected from a martial arts film. But a great storyline, convincing performances, and some mind-boggling action sequences make that happen. Amber Heard plays the protagonist's girlfriend trying to protect him while supporting his decisions. The kiss scene of Amber Heard and Sean Faris turned many eyeballs and is one of the most popular kissing scenes.
6. North Country (2005)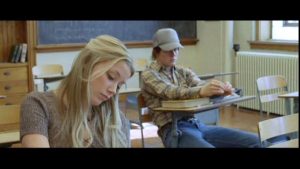 Within an ensemble cast consisting of the likes of Charlize Theron, Michelle Monaghan, Sean Bean, Jeremy Renner and Woody Harrelson, it is difficult to get noticed. Yet, Amber Heard portraying a young Josey in this film based on the first sexual harassment case in the USA aced the role. She bagged appreciation for her small but strong performance while Charlize Theron was the true star of the film. This film really stretched her acting skills bringing the best out of her in a challenging role.
Read More: Cara Delevingne Movies
5. Zombieland (2009)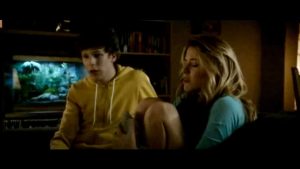 'Zombieland' is filled with action, romance, and laughter but there's one minor detail that probably everyone missed. The girl who appears in the beginning as Columbus' gorgeous neighbor who later turns into a zombie is no one other than Amber Heard herself. In a minor cameo appearance, she really excels the transformation from a freaked-out girl to a zombie hellbent on killing Columbus. She displays a whole package of emotions in that short scene from the film and shows how good she can be irrespective of the shortness of the role.
4. Paranoia (2013)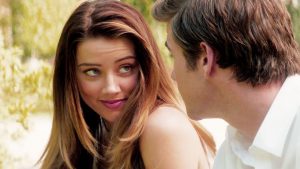 When you have legends like Gary Oldman and Harrison Ford in a film, there is already a sense of greatness to the film. Add to that, the amazing plotline and good performances by Liam Hemsworth and Amber Heard ensured that this film becomes successful. In this pinching thriller, Heard plays the protagonist's love interest who, in a huge way, inspired him to get out of the mess and set the record straight.
3. All the Boys Love Mandy Lane (2006)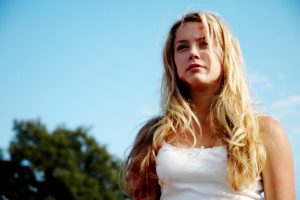 This Jonathan Levine directorial is an Amber Heard show altogether. She plays a shy, misfit yet mysterious girl who gets invited to a secluded ranch to spend the weekends with the boys where things soon start going wrong. While the horror film received mixed reviews from the critics, Amber Heard's performance earned a lot of acclaims giving signs of her potential as a future superstar.
2. The Ward (2010)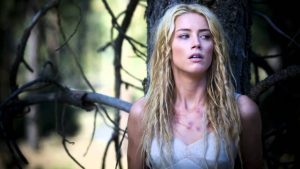 Another instance of Amber Heard portraying the lead role in a horror film. Kristen, a troubled woman is being haunted by ghosts but nobody believes her as she constantly pleads to leave the ward she is trapped in. John Carpenter who is known for directing horror films is at the helm of this one as well. Amber Heard as the vulnerable, scared-to-the-core Kristen gives one of the best performances of her career.
1. Justice League (2017)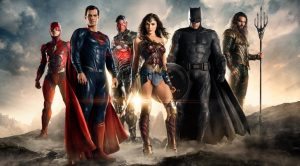 The latest film in the box, 'Justice League' kind of brings Amber Heard to the big league of cinema. In this ensemble part of DCEU, she plays the Aquaman's queen, Mera. Her role is not prominent in the film but speaks highly of her caliber. Considering that a solo 'Aquaman' film is supposed to release next year, we shall know more about her character then. Mera is not only extremely beautiful but strong and valiant as well. Amber Heard simply makes the role her own by fitting perfectly into it.
Read More: Chris Evans Movies