Charlie Hunnam's meteoric rise to fame is no fluke. He starred in 'The Lost City of Z', a movie that received critical acclaim for its narrative style, and 'King Arthur', a film that was one of the biggest flops at the box office. The English actor started off his career with a brief appearance in 'Whatever Happened to Harold Smith?' and has since slowly but surely made his mark in the industry. His domineering personality and husky voice always lace his characters with a sense of surety and wilful sophistication. Tracking his journey from humble beginnings to stardom, here is the list of top 10 Charlie Hunnam movies and TV shows. Happy reading!
10. Deadfall (2012)
A thief's life changes after she is separated from her brother and comes ashore with a charming boxer whom she falls in love with. 'Deadfall' tries to come up with substance but gets frenzied with senseless style. The narrative seems broken and is discontinuous, to say the least. The three leads do all they can but are unsuccessful in hiding the glaring flaws that demean the film.
9. King Arthur: Legend of the Sword (2017)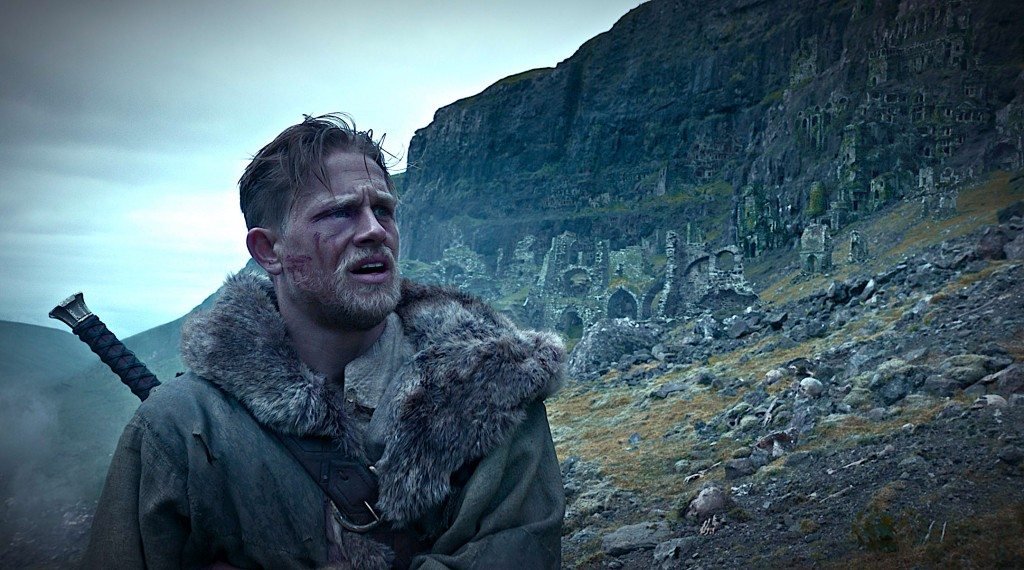 When a magic-wielding alien race attacks Camelot and intends to take over mankind, Uther Pendragon comes to the rescue and saves the species. His power-hungry brother, Vortigern, slays him and his wife and assumes rule as the King. Uther's son, Arthur, is the only remaining survivor of the family. He drifts away to a faraway land and is raised by prostitutes. As he miraculously pulls the sword off the stone, he learns of his true lineage and vows to avenge his father's death and realize his destiny as the rightful king. 'King Arthur' disappointed critics, who actually told the audiences to stay away, and certainly the people as its losses ran in excess of $150 million. Over-stylized action sequences and irresponsible handling of the classic story lead to its downfall despite encouraging performances from the cast.
8. Nicholas Nickleby (2002)
The Nicklebys lead an idyllic life until the head of the family, Mr. Nickleby, dies and leaves the family with no source of income. In dire need of money, the family travels to England to seek help from their cold-hearted relative Ralph. He affords the brother and sister a job. Nicholas is employed as a tutor and befriends Smike at the boarding school. Their friendship continues as Nicholas fights for the honor of his sister and looks to set things right. Riding on an entertaining and well-rounded performance from Charlie Hunnam, 'Nicholas Nickleby' feels like a breeze and effectuates its complex themes with a simple-minded narrative and banal characters who are endearing and charming.
7. 3,2,1.. Frankie Go Boom (2012)
Two brothers desperately attempt to retrieve an embarrassing video before it goes viral on YouTube. The siblings go on an edgy mission to recover the video after it inadvertently ends up in the hands of Bruce's companion Jack (Noth), a fallen film star with a soft spot for drugs and weapons, who additionally happens to be Lassie's dad. Entertainment neglects to follow in the subsequent absurd difficulties, which incorporate the close suffocating demise of a pig, a consumable bra, and Perlman as a post-operation transsexual.More than satisfying its lamentable title, '3,2,1… Frankie Goes Boom' self-destructs in its journey for comic ludicrousness.
6. Green Street (2005)
It isn't often that you see a film this good get such poor critical reception. 'Green Street' presents a refined exploration of teen rivalries which last the entirety of lives if left unresolved. When Matt, freshly expelled from Harvard, returns to live with his sister, Pete, her husband's brother introduces him to a whole new world of almost tribal instincts and a rough lifestyle. As he slowly integrates into Pete's lifestyle, he loses sight of himself and his life down spirals. A convincing enough storyline and brilliant work from Wood and Hunnam ensure that 'Green Room' stays true to its touchy subject and presents the complexities of relationships and friendships with brutal honesty that stings, and is yet soothing.
Read More: Best Ashton Kutcher Movies