Melissa Leo has been in the background of films for almost four decades now. In the last decade or so, the audience and critics alike have all begin to warm up to her. Since the start of 2008, Leo has received two Oscar nominations and deservedly won (as best supporting actress) for the Fighter. Over the years she has gradually moved to the forefront in the films. She is a talented actress with a wide and flexible range. Here is the list of top Melissa Leo movies:
12. The Most Hated Woman in America (2017)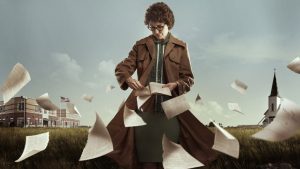 The most hated woman in America was film that was thrashed by critics upon its release. It's not as bad as hate it received, but the film is flawed hugely. Melissa Leo's performance in the lead in however the saving Grace, if you can call it that.
The film is on a back foot to begin with, with its story focusing on a very controversial figure. Leo plays Madelyn Murray O'Hair the outspoken activist and American Atheist. The jumping in narratives does not help the film and turns it into a mess. But as mentioned earlier Melissa Leo is a worth watching.
11. Welcome to the Rileys (2010)
Welcome to the Rileys is a 2010 independent drama film directed by Jake Scott. The film debuted at the 2010 Sundance Film festival and was received with mixed reviews. It follows the separation of a couple after the death of their daughter. Things change when during a business trip the husband meets a 16-year-old stripper.
The best thing about Welcome to the Riley's are the performances that brings the characters to alive. Kristen Stewart and Melissa Leo in particular are very decent. The pacing of the film early on moves slowly and is unnecessarily stretched. The film however redeems itself in the final act, thanks to the punch that it packs.
10. Oblivion (2013)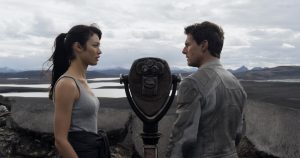 Oblivion is a 2013 film directed by Joseph Kosinski based on his unpublished graphic novel of the same name. In the film a veteran assigned to extract Earth's remaining resources begins to question what he knows about his mission and himself. The film stars Tom Cruise, Morgan Freeman, Olga Kureylenko, Melissa Leo and more
Oblivion is a visual feast which problems lie in pre production rather than post. The film's script is weak link here and hampers what could be been a really good film. Apart from that the film is filled with superb performances and production design that is beautifully created.
9. Snowden (2016)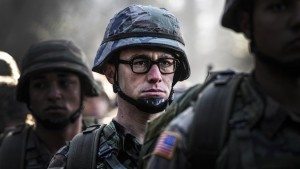 Snowden is a spy thriller film that was released in 2016 directed by the legendary Oliver stone. The film was based on the books of 'The Snowden Files by Luke Harding and Time of the Octopus by Anatoly Kucherena.. It stars an ensemble cast of Joseph Gordon Levitt, Shailene Woodley, Melissa Leo, Zachary Quinton, Tom Wilkinson etc. The film premiered at the 2016 Toronto International Film Festival.
Gordon Levitt received a lot of praise and attention for his performance as the lead Edward Snowden. Other performances in support of him are also good with their contributions. What I feel about the film is that it's problems lay in trying to play it too safe. There are a lot of cliché moments that could've been handled a lot better. Overall though the film is still a fun watch and addresses an important issue.
8. The Equalizer (2014)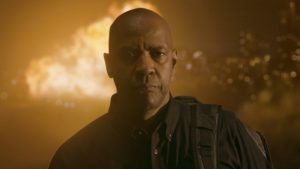 The Equalizer is a 2014 action thriller film directed by Antoine Fuqua, which was based on the 80s TV series of the same name. It stars Denzel Washington, Chloe Grace Modern, David Harbour and Melissa Leo. Despite its mixed reviews the film was a commercial success and a sequel has already been confirmed.
Equalizer is visually stylish and the action is beautifully choreographed. At times the style over substance might seem unnecessary but it still delivers. Washington is intense and charismatic as always and does justice to the character. It is not a deep and profound film, but it's a fun and entertaining one.
7. Conviction (2010)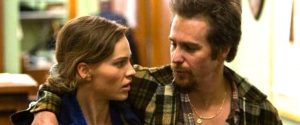 Conviction is seriously an underrated film that needs to be watched and talked about more. It is a 2010 legal drama film starring Hilary Swank, Sam Rockwell and Melissa Leo. Conviction is an inspirational true story about a sister who pushes herself on a 18 year educational quest to overturn the murder conviction of her brother.
Had the film fulfilled its full potential, this film would've been considered a masterpiece today. Alas! A few flaws here and there hampered the film as a whole. There are however so many positive things in the film and is still a moving picture. Performances from Swank and Rockwell are excellent in the film, playing the characters with boldness and authenticity.
Read More: Hilary Swank Movies
6. All the Way (2016)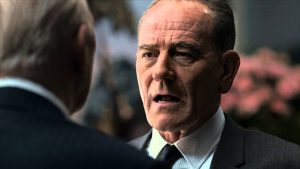 All the way is a 2016 biographical drama film based on the events of the presidency of Lyndon B Johnson. The film is directed BY Jay Roach and stars Bryan Cranston as President Johnson, Melissa Leo as the First Lady and Anthony Mackie as Martin Luther King. The film was broadcasted on GBP on May 21, 2016 and was warmly received by critics.
All the way covers a pivotal moment in the history of US history and manages to keep it engrossing. Bryan Cranston does a very good job of portraying a complicated man. Jay Roach handles the great script masterfully pages the film. Melissa Leo as the First Lady is also very good in the film.
5. Frozen River (2008)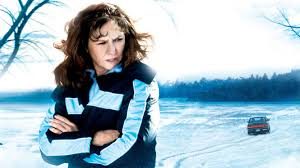 Frozen River is a 2008 crime drama film written and directed by Courtney Hunt. The film follows two working class women who help smuggle in illegal immigrants from Canada. The film was widely praised and received two Oscar nominations: Best actress and Best Original Screenplay.
Melissa Leo carries the film like the veteran that she is. Too long has she been delivering in the background and Frozen she certainly does shine. The film is gripping and will keep you hooked from the opening scene. It is an original thriller that is suspenseful and a breath of fresh air.
4. Novitiate (2017)
Novitiate is a 2017 film starring Margaret Qualley Melissa Leo and Dianna Agron. It was the directorial debut for the direct Maggie Betts and the film went on to premiere at the Sundance Film Festival. It was nominated for the Grand Jury Price and Betts won a jury award for her direction. The film follows a young woman (Qualley) who starts to question her faith as she trains to become a nun.
Novitiate is challenging and unsettling to watch but at the same time compelling to watch. Melissa Leo as the reverend mother is the soul of the film and anchors this fantastic story to new heights. The supporting cast is also impressive. Novitiate" is an intense, provocative drama about religion and its impact on those who embrace it as essential to their lives.
3. 21 Grams (2003)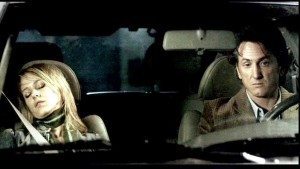 21 Grams is the second part of Arriagas and Inarritus 'Trilogy of Death, preceded by Amores Perris(2000) and followed by Babel.
Alejandro Gonzales Innaritu in the beginning of the century was not as well known as he is today. He however through films like this was showing signs of his brilliance and what was to come. Starring Naomi Watts, Sean penn, Benicio Del Toro, Charlotte Gainsbourg and Melissa Leo, 21 Grams revolves around the consequences of a tragic automobile accident. The three main characters each have 'past', 'present' and 'future' which are shown in nonlinear fragment.
21 Grams is an ambitious visionary project that strives for greatness and achieves it. The screenplay, direction and visual are all exquisitely executed. The film is gripping, haunting and challenges it's audience. The three leading actors are all very strong especially Penn who shines with his sensitivity. All supporting casts are also worth mentioning and they are able to stand on their own.
2. Prisoners (2013)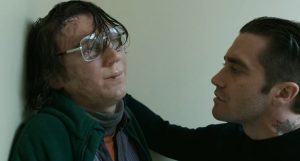 Denis Vilueneuve is one of the most exciting director working today. The man has hit the ball out of the park in every given opportunity. Prisoners is one of his best films and that is saying a lot. The film has an all-star cast of Hugh Jackman, jake Gyllenhall, Terrence Howard, Paul Dano, Maria Bello, Viola Davis and Melissa Leo. Two small girls go missing and their fathers would stop at nothing to bring them back home.
Prisoners is a complex film in both plot and theme which is masterfully crafted. It's a roller coaster ride that takes you through the twists and turns and leaving you open-mouthed at th end. Special performances from the leads(Jackman and Gyllenhall) who are at the very too of their game. Melissa Leo delivers an unsettling performance that is convincing and manipulative.
1. The Fighter (2010)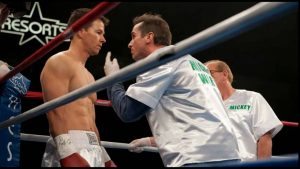 Directed by David O Russel, the fighter is a 2010 biographical film based on the story of Micky Ward. The film follows the tragic life of Wards family as he tries to escape the shadow and troubles of his brother and family. It stars Mark Wahlberg, Christian Bale, Melissa Leo and Amy Adams. The film was nominated for seven Academy Awards.
Bales performance as the older brother Dickey was hugely praised and deserved so. I believe it is one of the besy performances of the century without a shadow of doubt. But I'm willing to bet that Mellisa Leo's is equally brilliant and stands should to shoulder with Bale. The film is tragic, it's funny and is surely capable of making one tear up. David O Russell is one director out there who never disappoints.
Read More: Mark Wahlberg Movies