Diane Lane, someone who has been on the acting charts since she was 6, is a notable Academy Award-winning actress, with a career spanning more than three decades of mainstream cinema and having featured in an umpteen number of hits. Having enacted many roles with perfection across more than 60 movies and TV shows, with numerous awards, and accolades, Lane's career too, like any other actor, has been a combination of many highs and lows. While Lane was in her prime during the 80s and 90s, thus registering most of her Box Office hits, it was the early 2000s and the past five years which has won her critical acclaim and also the prestigious Academy Award. With her recent stint as Martha Kent in the films of DC Extended Universe and some of her awaited upcoming projects alongside the likes of Matthew McConaughey, it won't be a folly to say that her career is on the prime. And that she still has places to go.
By the means of this list, we bring to you some of the best works of Diane Lane, in either leading or supporting roles. These movies have either been Box Office successes or have received a critical acclaim or maybe they were just praised for Lane's performance. And mind you, this list isn't exhaustive. Here goes the list of top 13 movies of Diane Lane.
Warning: May Contain Spoilers!
13. A Walk on the Moon (1999)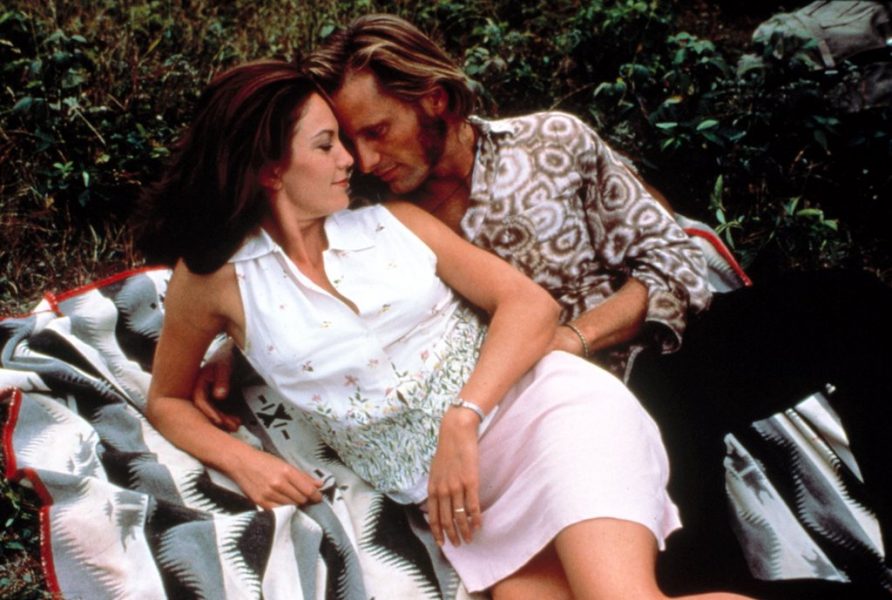 Diane Lane plays Pearl, a woman married to a TV repair-man named Marty. While Pearl and Marty live their mediocre lives, along with their teenage daughter Alison, with Marty visiting the family only on weekends, Pearl explores her youth by hooking up with Walker Jerome. As Pearl continues to cheat on Marty, given his absence even during the weekends, she gets closer to Walker. Not to everyone's surprise, when Pearl and Walker confront Alison and Marty, the predictable reconciliation happens and Pearl chooses her family over her freedom. Not a very unorthodox story, yet Diane and Viggo Mortensen's on-screen sizzle is worthwhile.
12. Nights in Rodanthe (2008)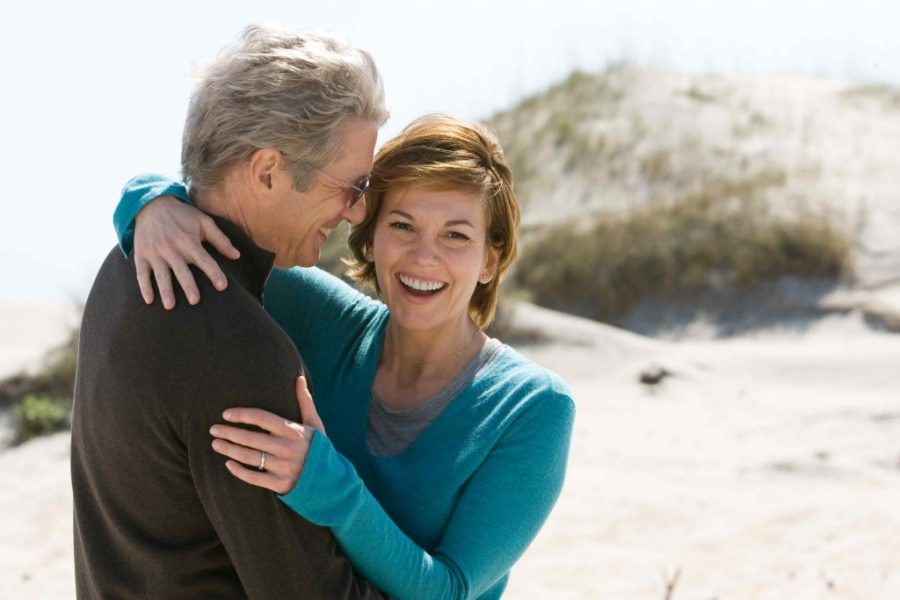 Adrienne, a single-mother is on a weekend trip to Rodanthe, to look after a beachside inn which belongs to one of her friends. There, she meets with the only guest for the weekend, Dr. Paul, who is in grief after another tragic incident. Both Adrienne and Paul form an emotional bonding over the impending storm, where they share their mutual griefs. Soon after, Paul dies in a flash accident and Adrienne is left alone to her gloom, like before. Except for the chemistry between Diane Lane as Adrienne and Richard Gere as Dr. Paul, who were praised for their performances, this movie based on the bestselling Nicholas Sparks' novel of the same name, was a lack-luster affair and a critical failure.
11. Untraceable (2008)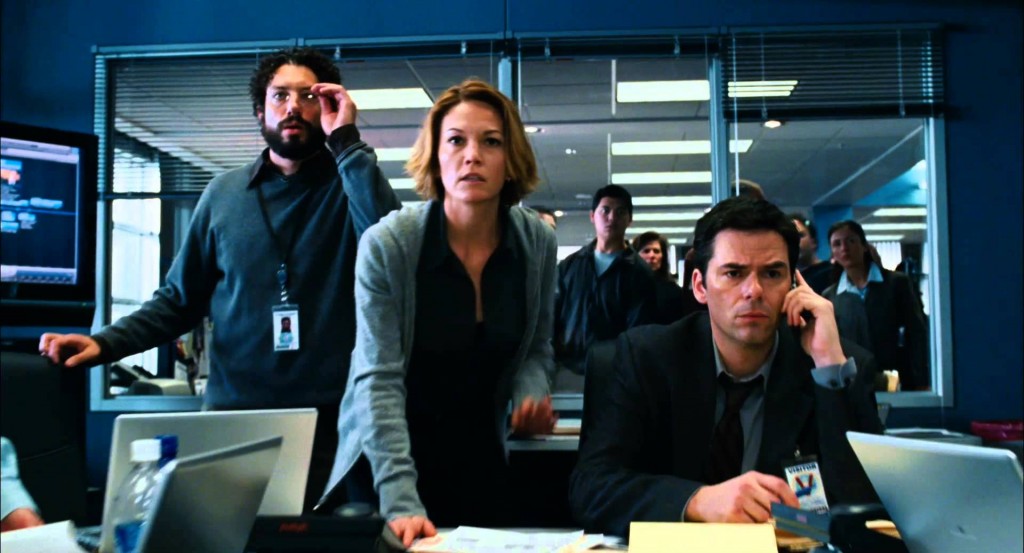 'Untraceable' has Diane Lane playing the lead Jennifer Marsh, a widowed single mother and FBI Special Agent, who gets entangled in a case involving a serial killer who live-telecasts the death of his victims on a website, by setting up booby-traps. Incidentally, the severity of the victims' deaths increases the with the number of hits on the website, which cannot be taken down by anyone. The killer later found out to be a victim of one such online lynching, is extracting revenge from all the exploiters of his father's death. 'Untraceable' is an unconventional story with a lot of twists and the perils of cybercrime.
10. Hollywoodland (2006)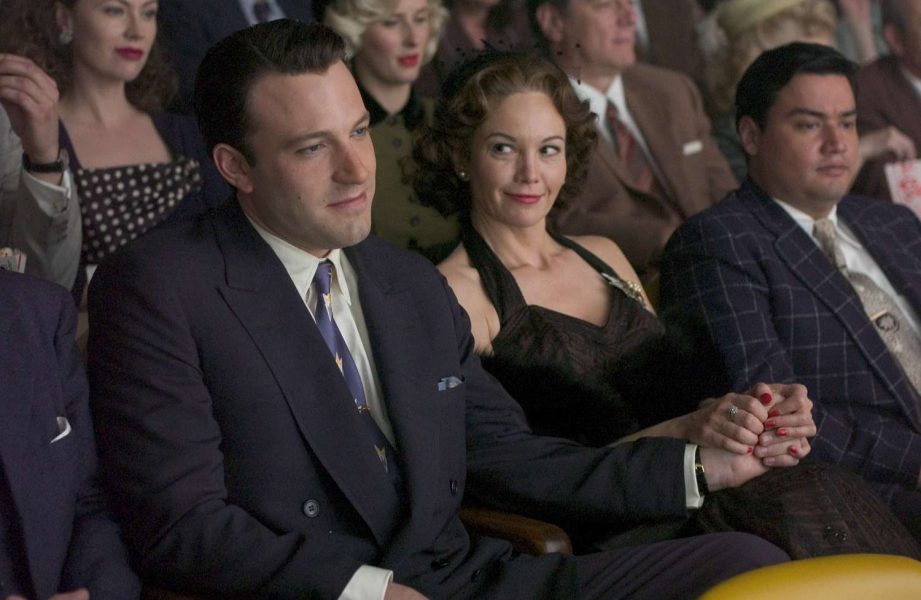 A thriller on the outset, 'Hollywoodland' revolves around detective Louis Simo, who is investigating the murder of a famous Hollywood superstar Reeves, who also was in a lead role in "Adventures of Superman" until the time he was shot. Diane Lane plays Toni, the promiscuous wife of a top executive of Metro-Goldwyn-Mayer, the production studio. Toni ends up cheating on her husband by getting closer to Reeves, something that the latter despises initially, but his expectations grow as his career does. Diane Lane was lauded for her role as Toni and Ben Affleck for his portrayal of Reeves, which also landed him a Golden Globe nomination.
9. The Perfect Storm (2000)

This Wolfgang Petersen's movie had Lane in a supporting role as Chris, the girlfriend of Bobby Shatford (Mark Wahlberg), who is one of the crew members of Andrea Gail, the fateful fishing boat that gets caught up in a storm. Despite her initial concerns for Bobby who's adamant on his fishing trip, she's been portrayed in the movie as a balanced, adorable girl who cares for her love, someone who may never return. 'The Perfect Storm' has its CGI perfected, if nothing else.
8. Under the Tuscan Sun (2003)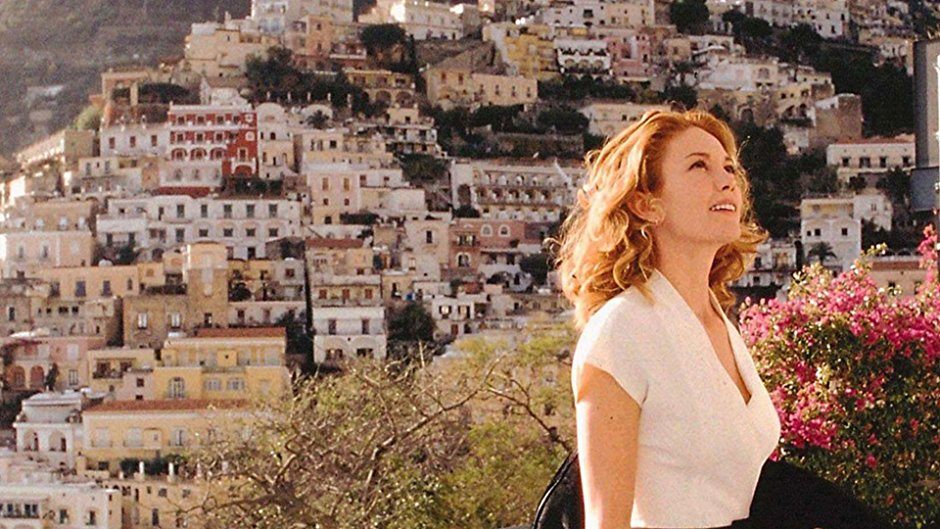 "Unthinkably good things can happen, even late in the game", is the quote that tries to justify this movie. 'Under the Tuscan Sun' is the story of Frances (played by Diane Lane), a writer who's on a lone-trip to Tuscany, Italy after her divorce at the behest of her friend. She ends up buying a villa in Tuscany, which was on a sale. Even though a bit shabby, she gets people to renovate her villa, and she commences on a newfound life, while she finds new friends and forms relationships with people around her. From the very first minute of its runtime, the movie is reminiscent of and an undeniable proof that Diane Lane is the torchbearer of expressions.
7. Chaplin (1992)
In this Robert Downey, Jr.'s marvel, save a few fallacies, the movie was a comprehensive account of the legendary British comedian and filmmaker extraordinaire, Charlie Chaplin. Diane Lane plays Charlie Chaplin's third wife Paulette in the mid-1920s, just before the Great Depression, which caused a lot of turmoil in the US. Incidentally, Charlie Chaplin was Paulette's second spouse after the latter's split with her first husband. If we go beyond the caveat of the movie, the marriage of Charlie and Paulette was rather shortlived, and both went on to remarry again after they split.
Read More: Liev Schrieber Movies and TV Shows
6. My Dog Skip (2000)
Set in the 1940s, 'My Dog Skip' is the heartwarming tale of a lonely boy Willie who's been gifted a dog named "Skip" by his mother Ellen (Ms. Lane). As the story advances, Willie and Skip bond together and are put up against a bunch of bullies who try to kill Skip. As Willie moves on to study at the Oxford, Skip remains to stay with Willie's parents and continues to live in Willie's room until the former's death towards the end of the movie. An out and out family drama, 'My Dog Skip' is tear-jerking and a must watch for the dog lovers.
5. Man of Steel (2013), Batman v. Superman: Dawn of Justice (2016), and Justice League (2017)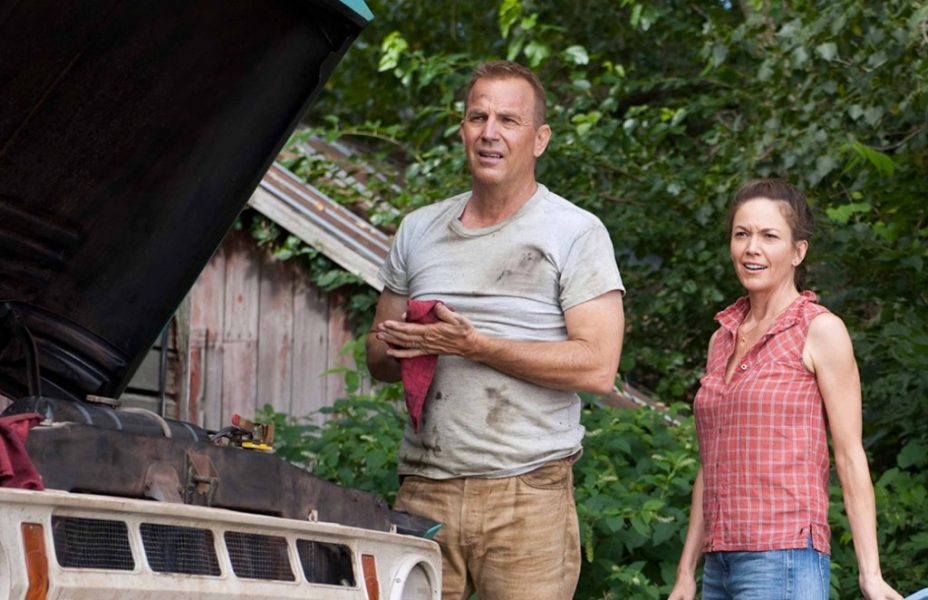 And now to the famed DCEU movie series which reprised the role of Martha Kent that was brilliantly portrayed by Diane Lane, the foster-mother to the indomitable 'Man of Steel'. From 'Man of Steel' through 'Justice League' Martha Kent had been pivotal to the plot, with the famous references like "Martha will not die today" by our beloved Batman, thus ending the rift between Batman and the Superman. While Martha cares for her foster son, she also believes that the risks of being Superman are far lesser than the formidablity and the strength that he wields. Mostly, in all the three movies Diane Lane as Martha Kent has somehow ended up playing the vulnerable victim than being only a motherly figure, thus giving the necessary strength to the plot and justifying the importance of her character.
4. Secretariat (2010)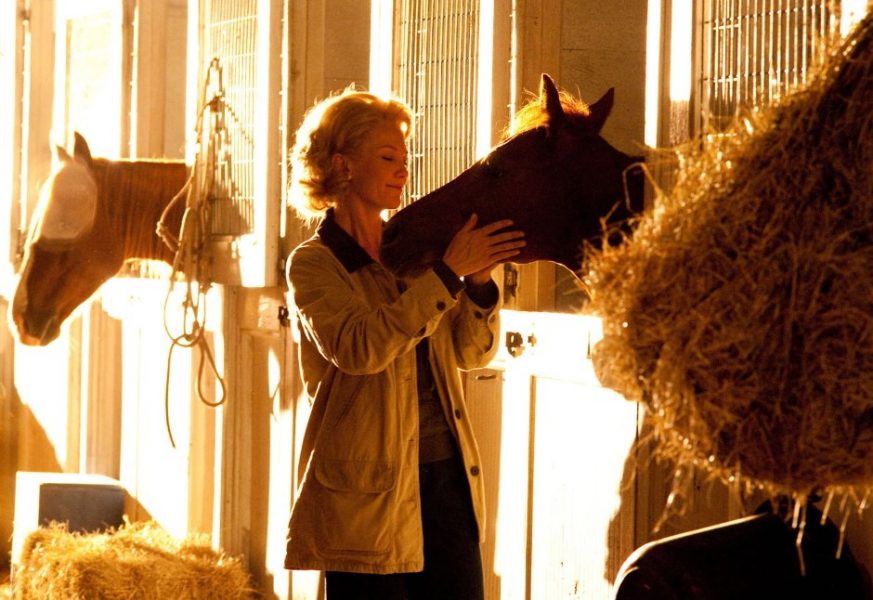 Set around the horse-racing, more specifically, the famed Triple Crown Thoroughbred Horse racing, 'Secretariat' revolves around a housewife and mother Penny Chenery (Diane Lane) who has agreed to take over her ailing father's business of his Meadow Stables, despite possessing no knowledge whatsoever on horse-racing. She teams up with a trainer, Laurin, and convinces him to train Secretariat, a young foal for the Triple Crown. The movie ends with 'Secretariat' registering a historic win after twenty-five years.
3. Trumbo (2015)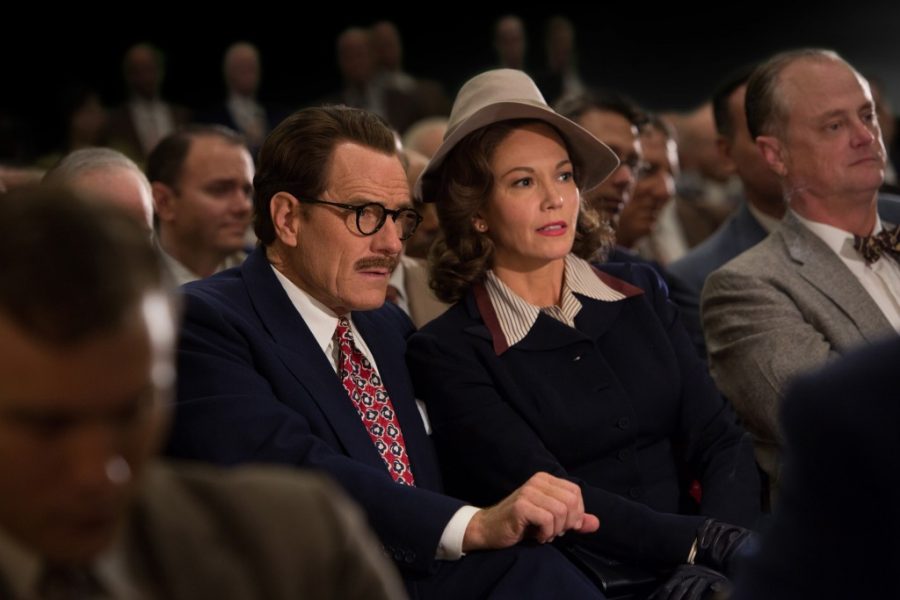 'Trumbo' trails the life and times of the famous screenwriter Dalton Trumbo, who was also often alleged to take sides with communist propaganda in his writings. After his trial in a court and his tenure at a correctional facility, Trumbo resorts to a low-profile lifestyle, often contributing to the low-key producers and lesser-known movies and plays. While he's at it, he also exploits his wife (Cleo played by Diane Lane) and children to aid with his writing. As his stint as a ghostwriter grows so does his frustration for not being recognized for his works. Set from the mid-50s through the late 60s, Trumbo's career makes a comeback when the blacklisting is lifted and he's duly recognized for his contributions to the world cinema. While Bryan Cranston overshadows every other actor in the movie (including Diane Lane), he isn't necessarily the only highlight in 'Trumbo'.
2. Inside Out (2015)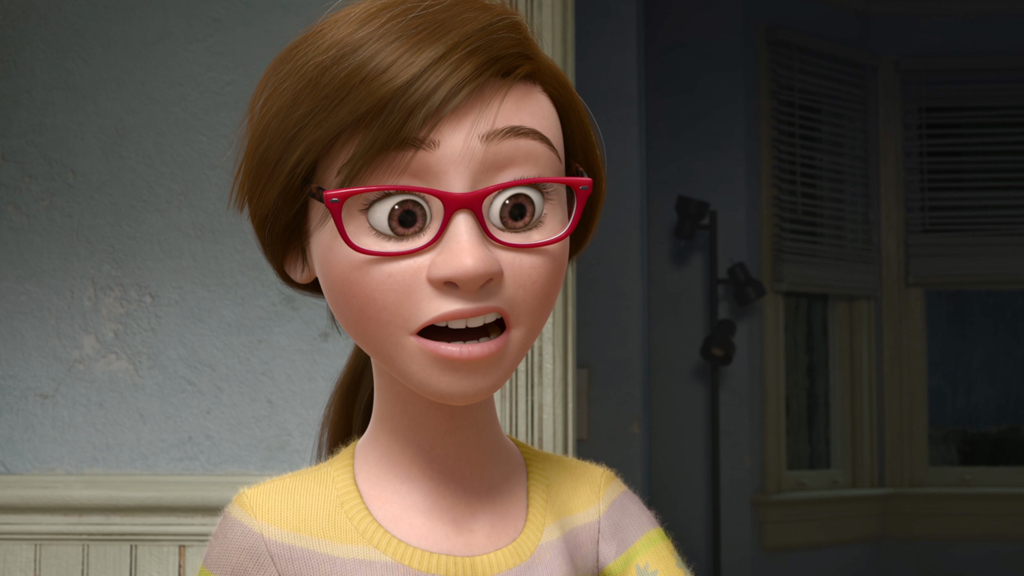 And now to the Academy Award Winner for Best Animated Feature, 'Inside Out' features many well-known voices like Amy Poehler as Joy, Kaitlyn Dias as Riley and also Diane Lane as Riley's mother. While Lane's role is limited to a few dialogues, lending her voice in an animated film, perhaps for the first time may have opened up new avenues in her career. Touted as one of the best Animated Films ever made and featuring in NYTimes' 25 Best Movies of the 21st Century, 'Inside Out' might as well be the feather in Diane Lane's acting cap.
1. Unfaithful (2002)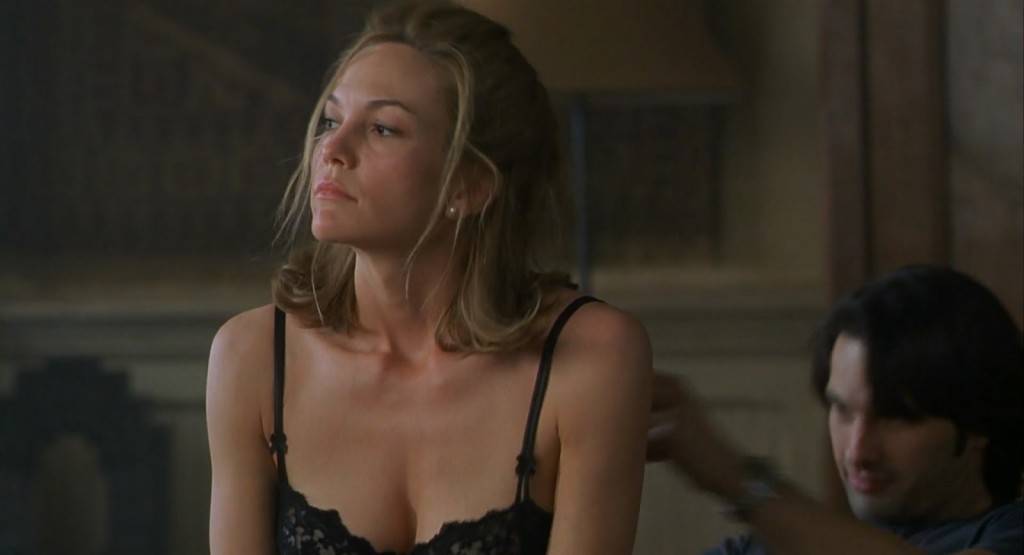 Finally, the movie which landed Diane Lane her first Academy Award for Best Actress, 'Unfaithful' as the name suggests, is Connie Summer's thirst for her never-ending love (and maybe, lust) and her obsession for a young chap named Paul. Despite having a loving husband and an eight-year-old son, with a contentful life in the suburbs of NYC, her infatuation with Paul knows no bounds on a windy day as their affair begins. As the suspicions of Ed (Connie's husband) grow, in wake of the awkwardness Connie's been showing for some time, he confronts Paul and kills him. Connie, after realizing her mistake that she's been cheating on Ed, too decides to end her affair with Paul, but by then, Paul is already dead. Taken aback by a series of lies and wrongdoings by both Ed and Connie, they decide to circumvent the cops and reboot their lives as before. 'Unfaithful' is not only replete with steamy sex, it also has the pathbreaking performance of Diane Lane in all her sultriness, which might have been the best of her career till date.
Read More: Winona Ryder Movies