It doesn't make sense to call Zoe Saldana one of the best black actresses when you are supposed to actually call her one of the best actresses Hollywood has ever had. It's no exaggeration considering her meteoric rise in the industry. Popularly known as the 'Coloured Lady' for portraying roles with blue or green-colored faces in films like 'Guardians of the Galaxy' and 'Avatar', these roles really seem to define her acting caliber. She has often taken the center stage in films like these and given more than what her characters asked. The flare with which she pulls off her roles, the ease with which she does the stunts speak highly of her character. And there is no need to mention her guts to take up such roles and wear all the make-up to bring reality to such characters.
Making her debut in 'Center Stage' in 2000, she had to wait till 2009 for her breakthrough in Hollywood. In the same year, she delivered two of her best performances hence, completely shifting the tide. And then, she joined the ensemble cast for 'Guardians of the Galaxy' and she had to never look back. Her career is in its best phase now. She has proved to be a true superstar. Here is the list of top Zoe Saldana movies selected from her impressive filmography. You can some of these best Zoe Saldana movies on Netflix, Hulu, or Amazon Prime.
12. Out of the Furnace (2013)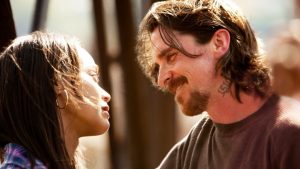 Amidst an ensemble cast containing the likes of Christian Bale, Casey Affleck, and Woody Harrelson, it can prove to be difficult for anyone to make a mark. But Saldana did more than that. In this film, she plays Bale's love interest and benefactor. It is her ability to unearth something wildering from an ordinary role that is on display here in this film. The film got mixed reviews but Saldana and the remaining cast received praises as they deserve.
11. The Losers (2010)
While it has been constantly compared to 'A-Team' and received a lot of flak but if seen solely as a film, 'The Losers' has some very good elements. With a good story on the table, the lengthy cast deliver strong performances to make it a good watch for the action fans. Zoe Saldana makes it look completely natural playing an aggressive woman. She had to go extensive physical and weapons training for this role and yet, it seemed as if she was born to do it.
10. Nina (2016)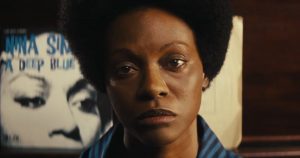 In one of her most daring roles ever, Saldana plays financially and mentally unstable, alcoholic musician. The film is based on the life of American musician and civil rights activist Nina Simone. Considering the rigors of her character, Saldana truly shines showing her mettle as a method actor. Unfortunately, the film flopped in all ways for its misguided story. But it would be unfair to not mention this performance of Saldana's.
9. Guardians of the Galaxy Vol. 2 (2017)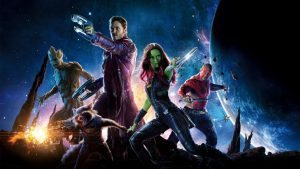 'Guardians of the Galaxy Vol. 2' might have served well as a solo film. But considering that it is a part of the Marvel Cinematic Universe and a sequel to a highly successful film, it has to be taken as a failed project. The film overall was a poor attempt at humor and the story was paper-thin. Even the cast couldn't compensate for the terrible screenplay at the display. It was particularly displeasing how the makers decreased the importance of Saldana's character, Gamora in the film leaving her to just play Quill's sidekick while she had a full-frontal role in the first film.
8. Vantage Point (2008)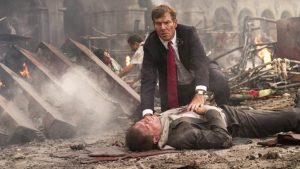 Saldana was mostly unnoticeable in this action-packed film as it was a Dennis Quaid show all the way. But she made good use of her minimum screen time as a reporter. As a matter of fact, in a film about vantage points and description of the same incident from different perspectives, she didn't even have her own vantage point. Yet, she forced us to shower praise in this hugely action-driven film.
7. The Terminal (2004)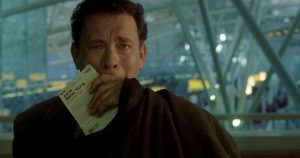 'The Terminal' is the work of the genius of Spielberg and hints at the magic he and Tom Hanks can produce together on the screen. But in between all this, everyone missed Zoe Saldana who was still relatively unknown and was trying to establish herself as an actress. She played Dolores, one of the employees at the airport who Viktor Navorski befriended. In this emotional tale of a stateless person, Tom Hanks was the star but Saldana did her part efficiently.
Read More: Joel Edgerton Movies and TV Shows
6. Star Trek Into Darkness (2013)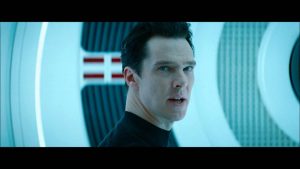 'Star Trek' is a highly successful reboot of the old franchise. But after the first film, it seemed to have headed in the wrong direction as the sequel was a really weak attempt at a film. Starring Benedict Cumberbatch was positive but his character hardly had any layers and was very shabby. The story didn't have much for the audience which is surprising considering how well the first film set the stage. Amidst all this, Zoe Saldana proved to be the silver lining as Uhura.
5. Pirates of the Caribbean: The Curse of the Black Pearl (2003)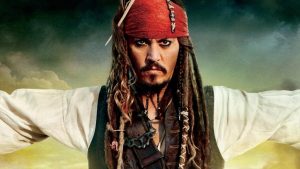 The first installment of this feature film franchise really shook the world as while Johnny Depp re-established his acting career by giving one of his best performances ever. The pirate film with its unique content simply created a new genre of films. Before her acting career properly bloomed, Saldana gave positive signs as Anamaria, a female pirate in this film.
4. Star Trek Beyond (2016)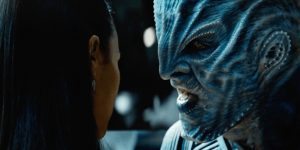 'Star Trek Beyond' not only was a film but a heartfelt goodbye to two actors who were immensely important to the franchise in Leonard Nimoy and Anton Yelchin. While it is surrounded by emotions but the makers didn't compensate on the thrill as the film was as entertaining as it could get. After the disastrous second film, 'Star Trek Beyond' rightfully brought the series on track. Saldana was ever-impressive as Uhura and it felt like she had made the character her own over all these films.
3. Star Trek (2009)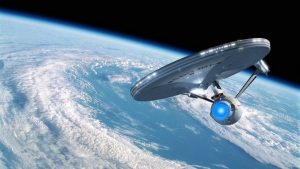 Space films always fascinate people with their scenic visual effects. For that very reason, it was announced for the hit franchise 'Star Trek' of the 60s to be rebooted. Chris Pine and Zachary Quinto were perfectly cast as Kirk and Spock and connected well to give the film the much-needed spark. But you know who else fitted well into her role? Yeah, Zoe Saldana. Cast as Communications Officer Uhura, Kirk's love interest, she portrayed the role with the tenacity and ruthlessness that only she could do.
2. Avatar (2009)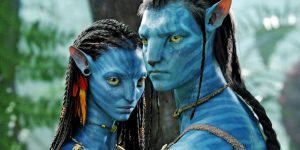 I am a huge fan of James Cameron due to the detail and attention he pays to his every film. Whether it be a biographical film or a sci-fi one. As much visually stunning 'Avatar' might be, its true strength lies in its strong screenplay well backed by performances from Sam Worthington and Zoe Saldana. Zoe Saldana, in particular, shows a different side of her skill set as she plays a humble, loving Neytiri in this highly entertaining film.
1. Guardians of the Galaxy (2014)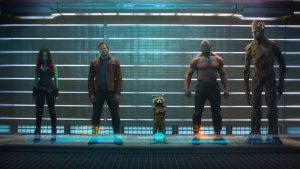 The MCU has been majorly strong on story and with this film, they chose to take a big risk deeming the superheroes of the film as a bunch of misfits. It evoked laughter, the background score/music is the best ever and contrary to the expectations, this bunch of misfits was relatable for the audience. That is where the film succeeded and proved to be one of the best of 2014. The casting was done in such a manner that you cannot choose one and Saldana's Gamora proves to be the least likable of all the guardians. Yet, her performances did impress every single Marvel fan. I can't wait to see how the guardians look along with the Avengers.
Read More: Helena Bonham Movies