Helena Bonham Carter is one of the most successful British actresses of all time. In a career of more than 30 years, she has starred in about 80 movies and TV shows. She has played a wide variety of roles, and worked in all sorts of films, ranging from small-budget independent ones to mega-blockbusters. The fact that she didn't have any formal training in acting says a lot about her innate talent. Here, we have tried to narrow down the list of top 12 movies of Helena Bonham Carter:
12. Suffragette (2015)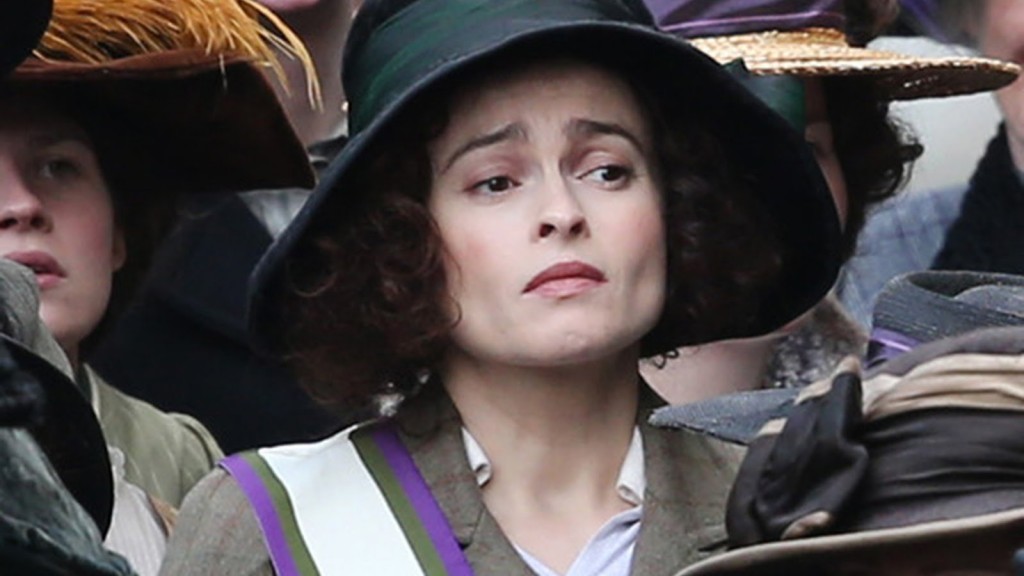 This film is set in 1912 around the suffragettes who fought for the equal voting rights of women in the United Kingdom. Starring Alongside Carey Mulligan and Meryl Streep, Helena Bonham Carter plays the role of Edith Ellyn. An important issue at its center, this film was lauded for the performances by its actors. A glimpse into the things that fueled the movement of women towards equal voting rights, this film is, still, culturally relevant.
11. Toast (2010)
This light, comedy-drama focuses on the life of Nigel Slater. His mother had a preference for canned food and was never really good at cooking. Nigel, however, had always dreamt of good food and a better life with his family. When his mother dies, the new housekeeper, Mrs. Joan Potter, enters the picture. And Nigel has to compete with her to get his father's affection. This is a heart-warming film that took me by surprise. An under-appreciated film, you should watch this if you want some good-humored, yet somber toned cinema.
10. Les Misérables (2012)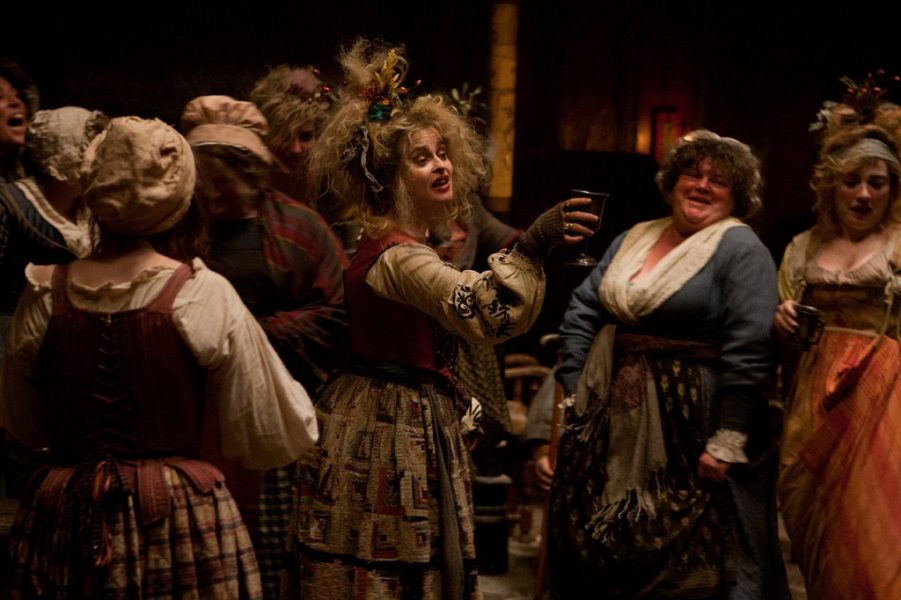 Based on the novel of same name by Victor Hugo, this is one of the best musical films. Starring Hugh Jackman, Anne Hathaway, Amanda Seyfried, Russell Crowe and Eddie Redmayne, this film hardly needs any introduction. While the performances of Jackman and Hathaway took limelight at the award functions, Bonham Carter's performance as Madame Thenardier didn't go unnoticed.
9. Conversation with Other Women (2006)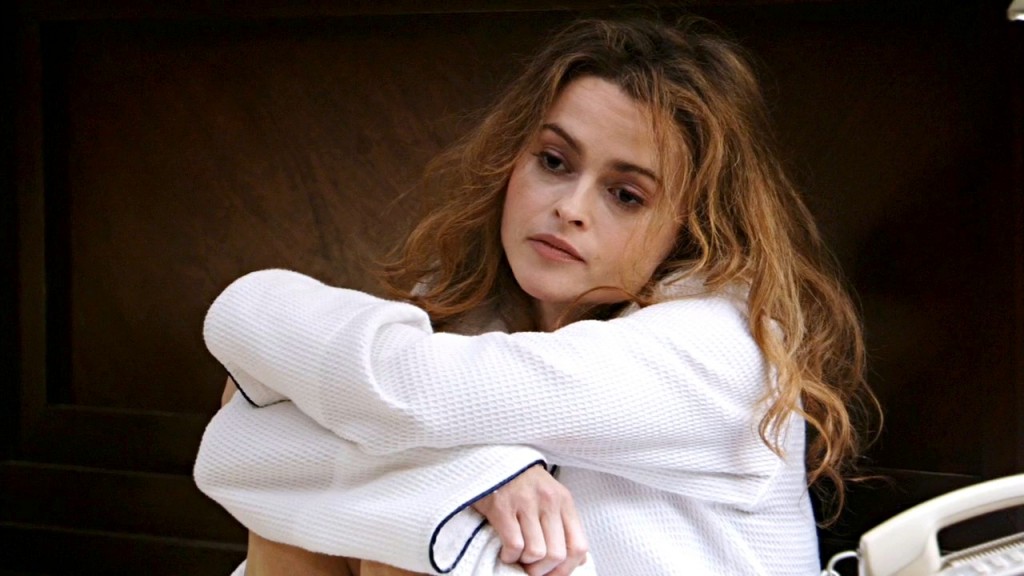 With a split-screen presentation style, this film stars Helena Bonham Carter alongside Aaron Eckhart. This romantic drama is deep in its approach and unconventionally inventive in its thought process. With charismatic performances from both the lead actors, it is unlike any other movie of its genre. If you love romantic films, this should be on your list.
8. Margaret's Museum (1995)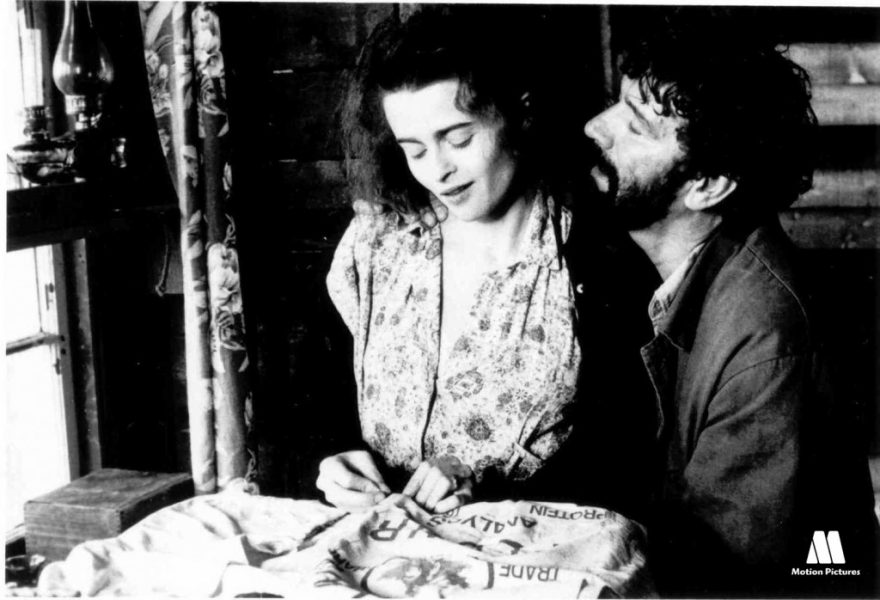 Margaret MacNeil has suffered so many losses that she suffers a mental breakdown. In order preserve the memory of all the people has she has lost, she forms a special museum inside her head. Bonham Carter as Margaret is spell-binding. Her helplessness on losing her father, her husband and her brother to the same thing, over and over again, is utterly heart-breaking. A take on how people choose to cope from a loss, this film will leave a sinking feeling inside your heart.
7. A Room with a View (1985)
Woven round the life of Lucy Honeychurch, this film is set in the early 20th century. It explores the restrictive nature towards women in the Edwardian era, and Lucy's quest of exploring her choices and what she feels. The first released film of Helena Bonham Carter, it is also studded with Daniel Day-Lewis, Maggie Smith and Dame Judi Dench. With a 100% rating on Rotten Tomatoes, it was nominated for Best Picture at the 59th Academy Awards. Simple and effective, this is an immensely enjoyable film.
Read More: Zoe Saldana Movies
6. Burton and Taylor (2013)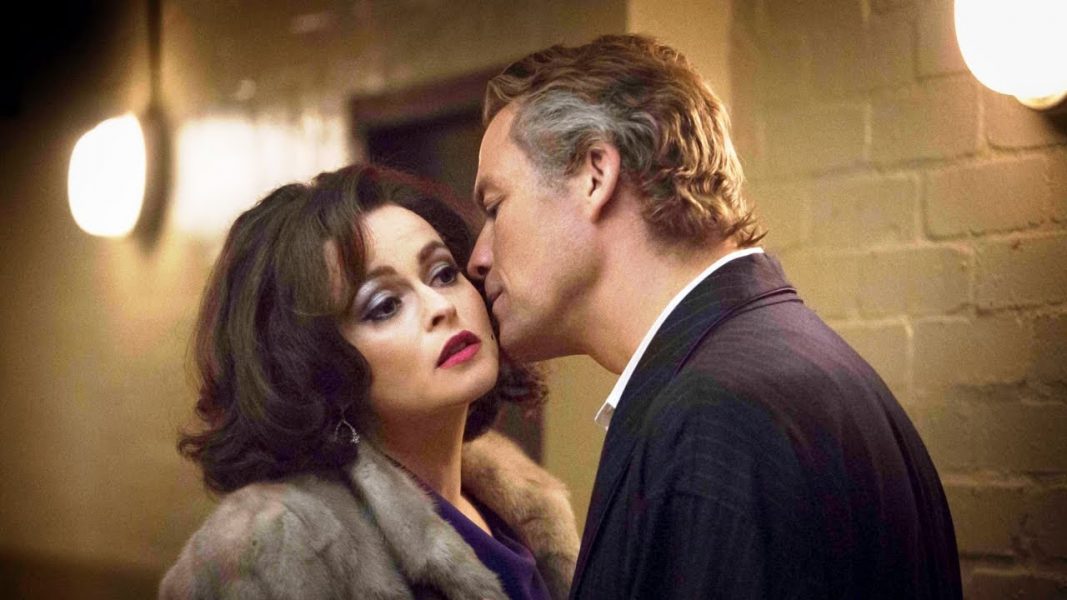 Another film of Helena Bonham Carter to secure a rating of 100% on Rotten Tomatoes, this film focuses on the lives of two movie stars: Richard Burton and Elizabeth Taylor. Sharing screen-space with Dominic West, Bonham Carter was ecstatic. She owned the role of Elizabeth, and her crackling chemistry with West made their love-hate relationship believable.
5. Enid (2009)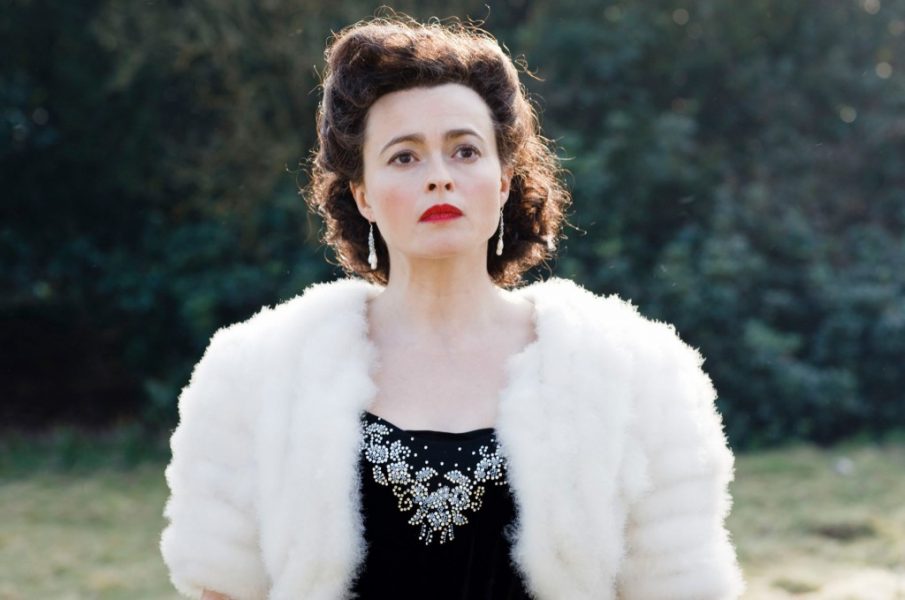 Based on the life of the famous children's writer Enid Blyton, this TV movie is a closer insight into the writer's life. While her stories were sorted out with happy characters, they were highly contrasted to her real life. Bonham Carter's portrayal of Blyton got her an International Emmy Award for Best Actress.
4. Howard's End (1992)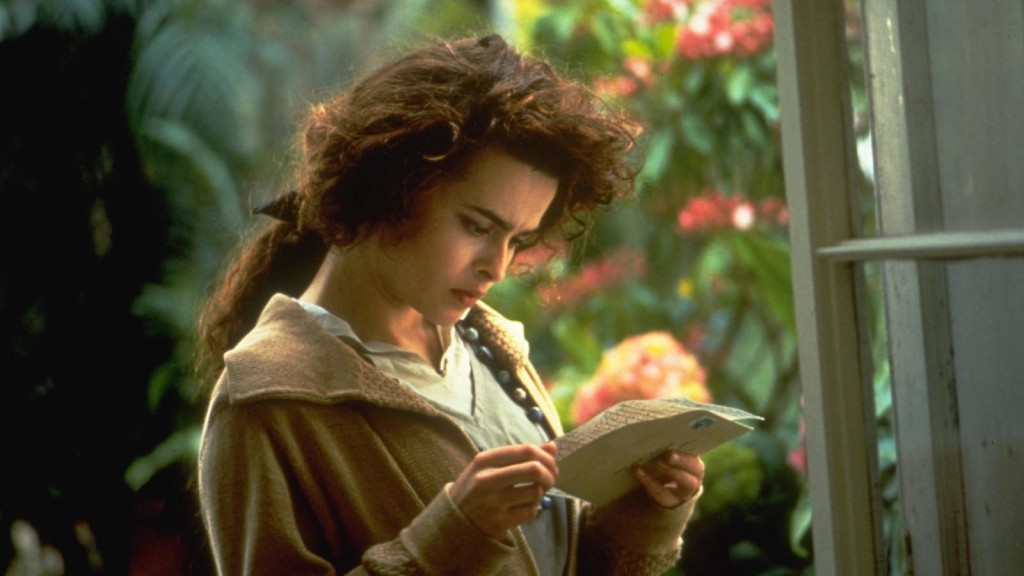 With the actors like Anthony Hopkins and Emma Thompson at helm, this film was nominated for multiple awards at the Oscars. While Thompson won Best Actress for her role of Margaret Schlegel, Bonham Carter was widely praised for her role as the vibrant and impulsive Helen Schlegel. Based on the novel of same name by E. M. Forster, this film focused on the bourgeois family status in England in the culturally shifting time of 20th century.
3. Harry Potter and the Order of the Phoenix (2007)
For a considerable amount of time, I was one of the people who recognized Helena Bonham Carter as Bellatrix Lestrange. 'Harry Potter' series profited from spot-on casting, and I can't think of any character that could have been better played by some other actor. While most of our hatred was diverted towards Dolores Umbridge, Bonham Carter's portrayal of the murderous, psychopathic witch didn't go unnoticed. The film was criticized for under-using her talent, but to adapt the longest book in the series was a humongous task in itself.
2. The King's Speech (2010)
The Best Picture winner at the 64th Academy Awards, this film was based on the life of King George VI, played by Colin Firth (who won the Best Actor award). Helena Bonham Carter won a BAFTA, and Academy Award nomination for the role of the King's wife, Queen Elizabeth. This period drama was an honest insight into the friendship of the King with his speech therapist Lionel Logue, played by Geoffrey Rush. The fact that it made Queen Elizabeth II sentimental (King George VI being her father), says a lot about the depth, sensitivity and authenticity of this film.
1. The Wings of the Dove (1997)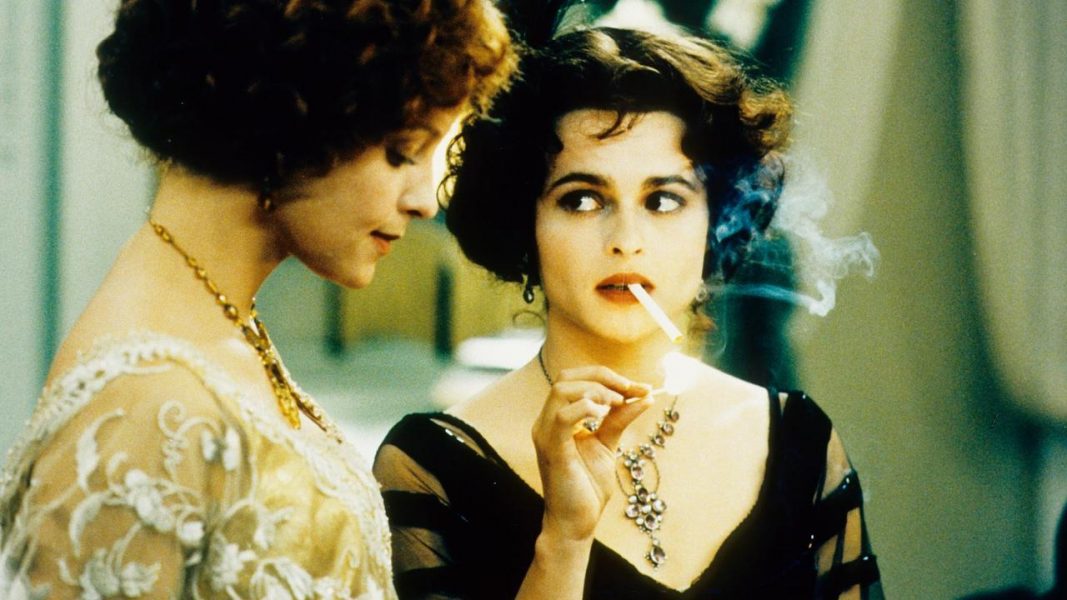 Earning the nomination of an Academy Award for Best Actress for Helena Bonham Carter, this romantic drama is another feather in the cap for her. Full of complex characters, this film was a huge success with audiences and was universally acclaimed by the critics. Helena Bonham Carter's performance was especially singled out and the applaud for her talent was further expanded. A romance drama in its soul, this film explored the sensitivity of relationships in a pack of vibrant performances from its cast.
Note: 'Fight Club' is certainly one of the best films she has starred in, I didn't put it on the list. Because, let's be honest, it belonged to Edward Norton and Brad Pitt. Also, there are many under-appreciated movies of her like 'Mighty Aphrodite', 'Great Expectations' and some that are widely known but aren't among her top works like 'Alice in Wonderland,' 'Sweeney Todd', and every other Tim Burton movie she has starred in.
Read More: Bella Throne Movies