Stunning, stylish, and gorgeous redhead actress, singer, and author Bella Thorne has been in the news for quite some time. Although she's been a victim of all the negative publicity around herself and her personal affairs, from a cinematic standpoint, she has made her mark and her presence felt. Her roles in TV shows, and her leading and supporting appearances in movies, which though weren't exceedingly successful, have established her as a teenage sensation. After commencing her acting career at a very young age, Bella went ahead to feature alongside many famous Hollywood stars, thus gaining a lot of exposure for her upcoming endeavors. Though her demeanor is not liked by many, she undeniably is a rising talent, ready for her big break in Hollywood.
As a part of this list, we bring you the best of Bella Thorne's movies and TV shows. Though she might have played some insignificant, uncredited roles in her career, it would be a folly to say that she went unnoticed in any of them. So, here goes the list of top movies and TV shows of Bella Thorne selected from her filmography. You can stream some of these best Bella Thorne movies on Hulu, Netflix or Amazon Prime.
13. Big Sky (2015)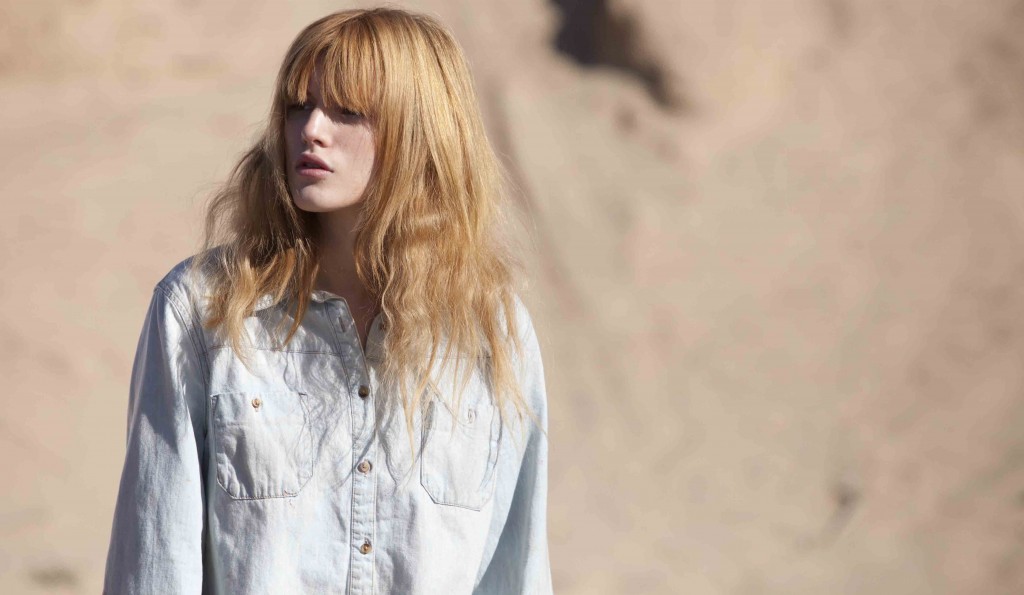 In this thriller, Thorne plays Hazel, the teenage daughter of a troubled couple who suffers from agoraphobia – the fear of open spaces, and crowds. As she is on her way for her treatment, along with her mother Dee, they are attacked by a bunch of gunmen and her brothers Jesse and Pru. Hazel has to look for help, while battling her inner fears and the gunmen, in order to keep herself and her mother alive.
12. Shake It Up (2010-2013)
Perhaps one of the biggest projects involving Bella Thorne, Zendaya, and the Disney Channel, 'Shake It Up' features two besties – CeCe Jones and Rocky, whose pursuit of their dreams of becoming professional dancers is accompanied with shaky situations, flaunty lifestyle, stiff competition, taking care of CeCe's brother Flynn while they feature as dancers on "Shake It Up Chicago". A fun watch, with all the nuances of teenage drama, 'Shake It Up' encircles the lives of CeCe and Rocky, who are central to the show.
11. Amityville: The Awakening (2017)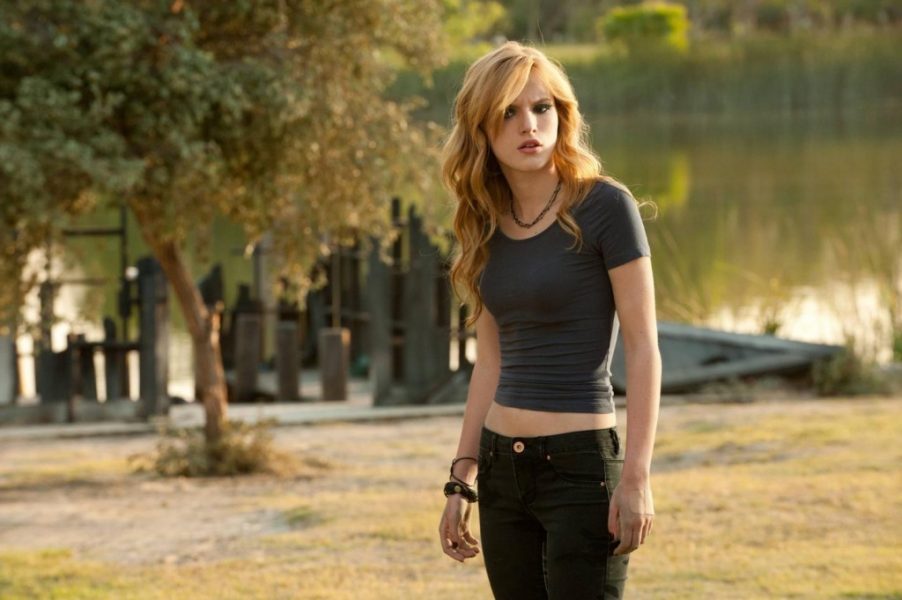 A movie franchise that could've skyrocketed the career of Bella Thorne, but failed miserably at the Box Office (and had to be released for free), 'Amityville: The Awakening' features Bella Thorne as Belle Walker, one of the three children of a single mother Joan, who move into a new house and start experiencing strange phenomena, given the house was the infamous Amityville House. Soon, Belle realizes that it was her mother's deliberate attempt to move into the house to treat her comatose twin brother due to the lack of financial support they had. Despite having a fairly decent plot, the movie seemingly failed due to poor execution and its lack-luster screenplay.
10. Shovel Buddies (2016)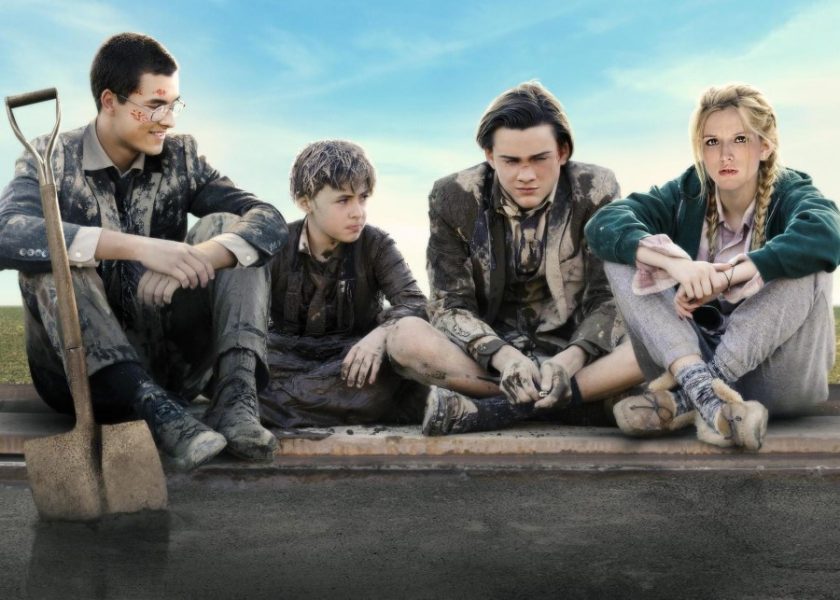 As the name suggests, Thorne plays the belligerent Kate, the sister of the deceased Sammy, whose last dying wish was to be buried along with his jersey, as opposed to his parents' intent of cremating his body instead. She joins three of Sammy's friends, steal his dead body from the crematorium, along with a few digging tools from a local hardware store, thus inviting the police in due course. The movie ends with all four burying Sammy with his jersey on in a stadium after saying a few last words.
9. Forget Me Not (2009)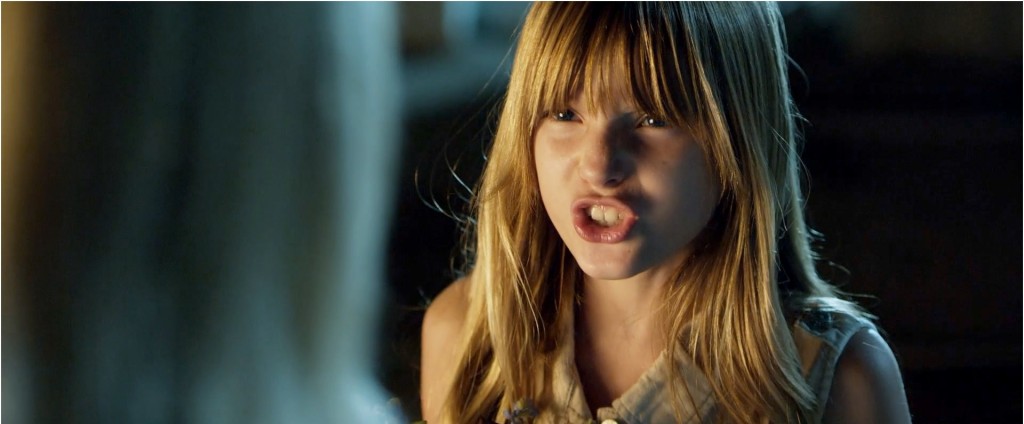 A 12-year old Bella Thorne played Young Angela in this movie, the younger selves of one of the protagonists. Even though the screen-time of young Angela is limited, she makes her mark in this horror-suspense thriller with her innocence and her charm. 'Forget Me Not' is central to young Angela's presence, as she is the one who hands over a bouquet of flowers to Sandy, the lead protagonist while saying the words – Forget me not.
8. Perfect High (2015)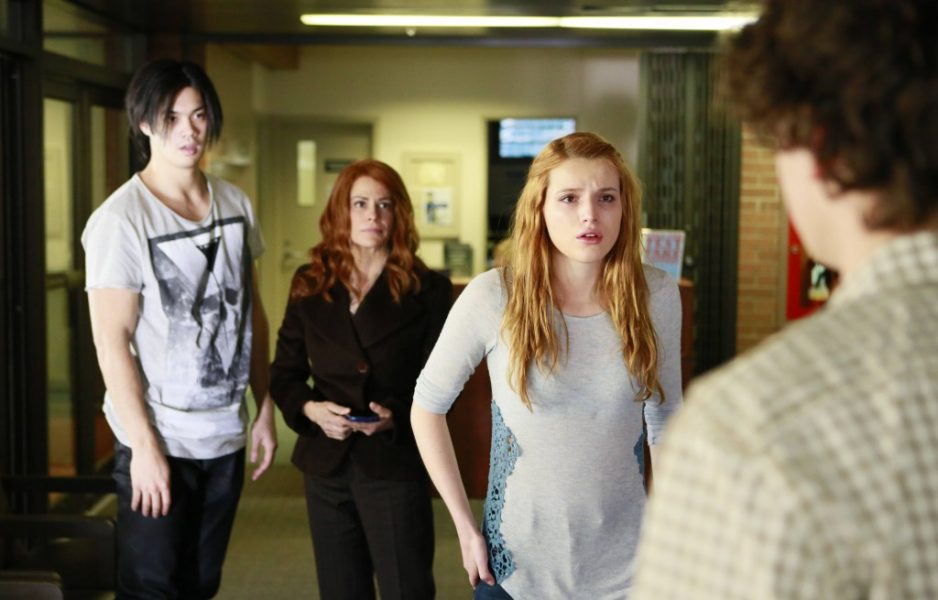 Playing the protagonist Amanda, 'Perfect High' is often touted as one of the best career choices of Bella Thorne. Amanda, who has a passion for dancing, is often given a prescription drug for her hurting knees. As she hangs out with her buddies at school – Riley, Nate, and Carson, the group becomes hooked on to her prescription drug and also start stealing others' prescription drugs. As Amanda runs out of her prescription, they resort to heroin and things get murkier. Their mischiefs hit a dead end when Riley overdoses.
7. Alexander and the Terrible, Horrible, No Good, Very Bad Day (2014)
Bella Thorne plays Celia, the girlfriend to Anthony, who is the elder son of Ben (Steve Carell) in this hilarious comedy. A purported comedy of errors, Celia has an on and off relationship with Anthony in the movie that is centered around a book launch and the family of five who's involved in various incidents on a fateful day. With stars like Steve Carell, Jennifer Garner at the helm, the movie is a laughter overdose with some genuinely comedic moments. Thorne doesn't go unnoticed though.
Read More: Helena Bonham Carter Movies
6. The Babysitter (2017)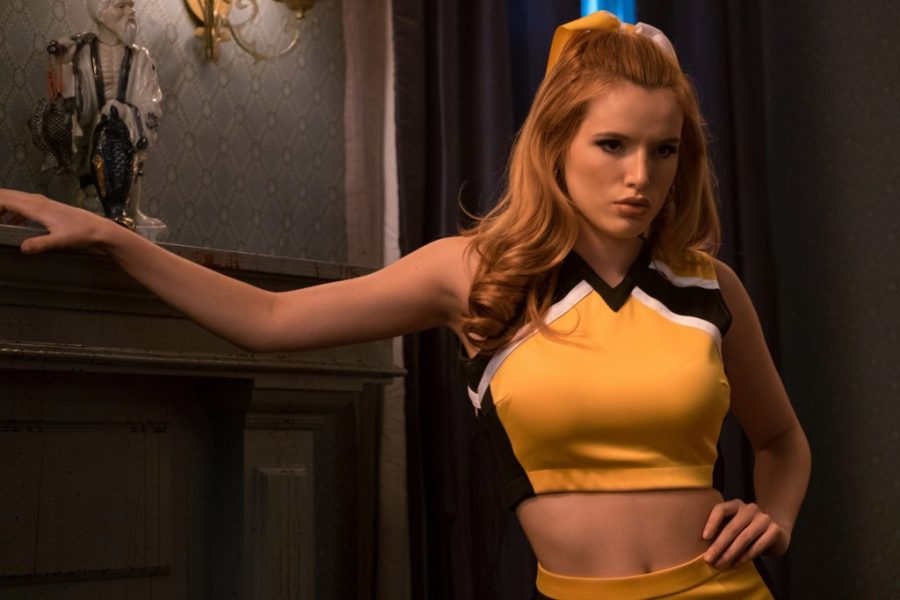 The latest addition to Bella Thorne's film career, 'The Babysitter' features a cult group comprising a babysitter and a bunch of her friends from high school. Thorne plays Allison, who is shot upon by a cop, who in turn, was called up by an eyewitness to the cult practices. Allison's stint in the movie is shortlived when she's shot in her head again during a jostle, thus killing her.
5. Blended (2014)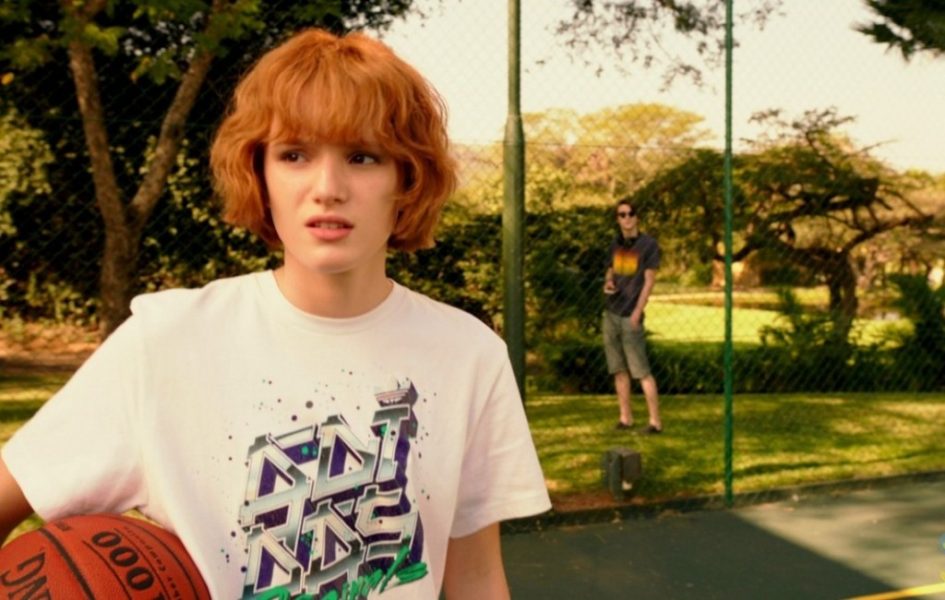 This oversimplified movie comprising a widower and a divorcee getting together at an exotic location is a funny yet cliched take on single parents, who're looking forward to mingling yet again. Bella Thorne plays the initially boisterous girl who transforms her looks later in the movie to draw Jake's attention, who's one of the participants of the blended get-together. Though 'Blended' couldn't fare well at the Box Office, Drew Barrymore and Bella Thorne, who are real-life baes, got to work together for the first time.
4. Big Love (2006-2011)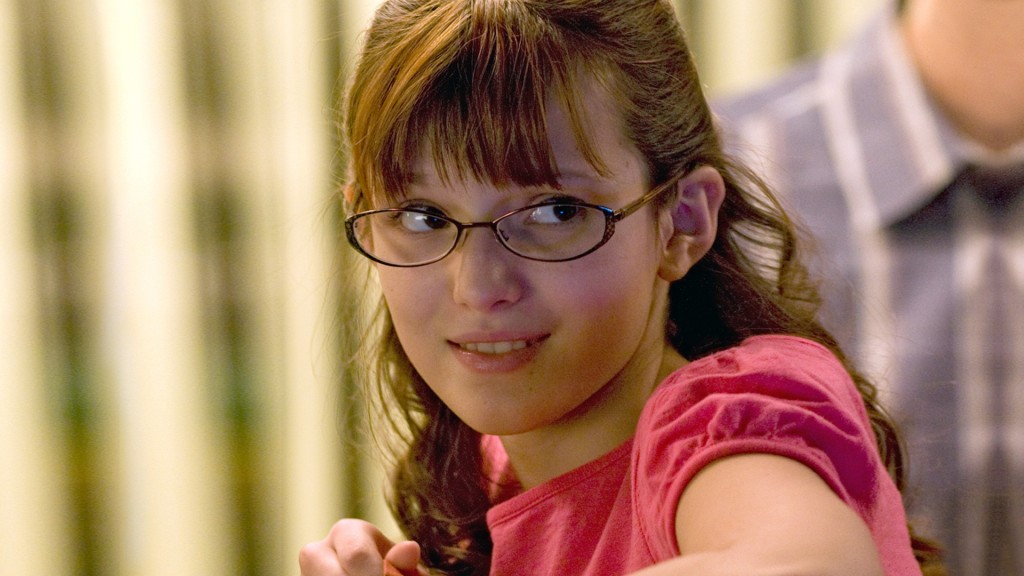 'Big Love' – the critically acclaimed television series surrounds Bill Henrickson, his three wives, and their nine children. Bella Thorne plays Tancy Henrickson, the daughter of Bill Henrickson and his first wife Barb. Often touted as the most complicated family drama ever made and comprising of the power struggle between the three wives, this Emmy Award-winning series, with an ensemble cast is perhaps one of the biggest projects Bella Thorne has featured in.
3. The DUFF (2015)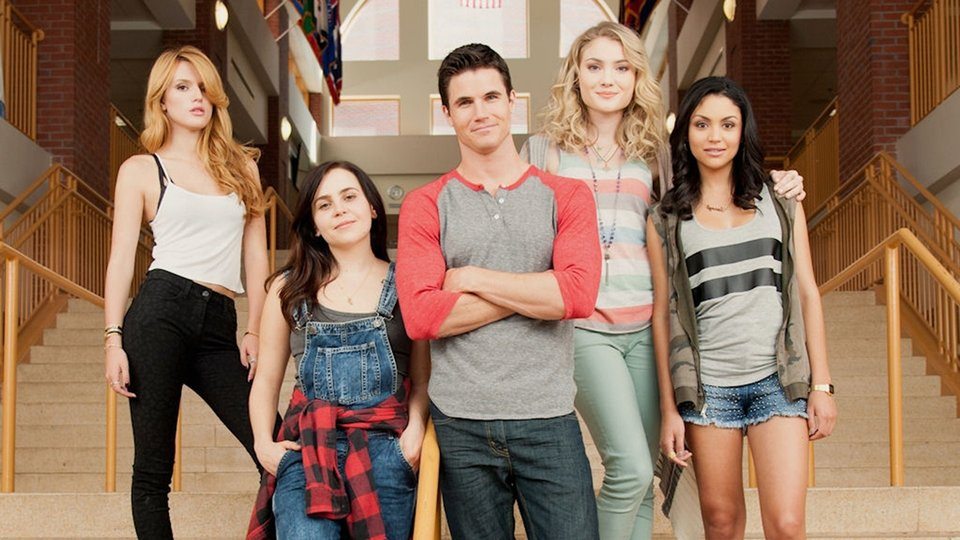 Slowly turning to Thorne's more familiar ventures, 'The DUFF' is yet another high-school drama featuring Bella Thorne as Madison, the mean-girl. Standing for Designated Ugly Fat Friend, 'The DUFF' revolves around senior high-school students namely Bianca, Jess, Casey, Wesley, Toby, and Madison. Jealousy, love and hate, complicated relationships, funny references, and social statuses form the core of the movie which was praised by audiences and critics alike.
2. Scream: The TV Series (2015-2017)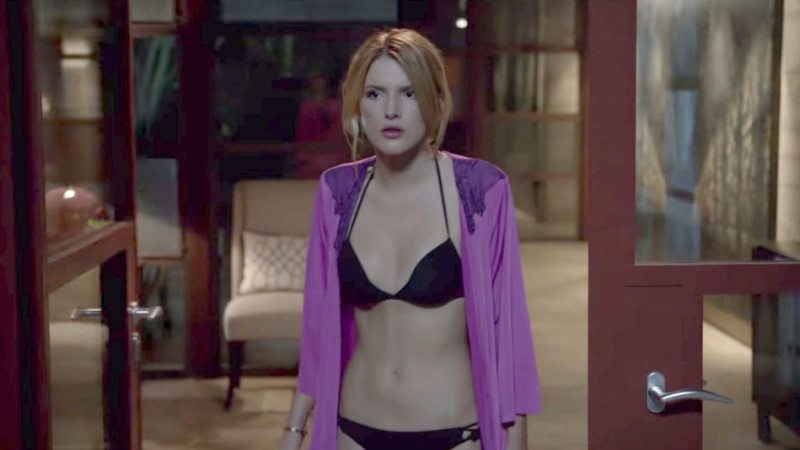 A TV show that needs no introduction, 'Scream' features Bella Thorne in the role of Nina Patterson, as a guest appearance. Incidentally, Thorne is enacting the same role as that of Drew Barrymore in the original 'Scream (1996)'. Alas, Thorne's screen presence is relatively shortlived as she becomes a victim of the Lakewood Slasher, who slashes Nina's throat. Fun fact – it took close to fifteen retakes to picture Bella Thorne's screaming to perfection.
1. Famous in Love (2017)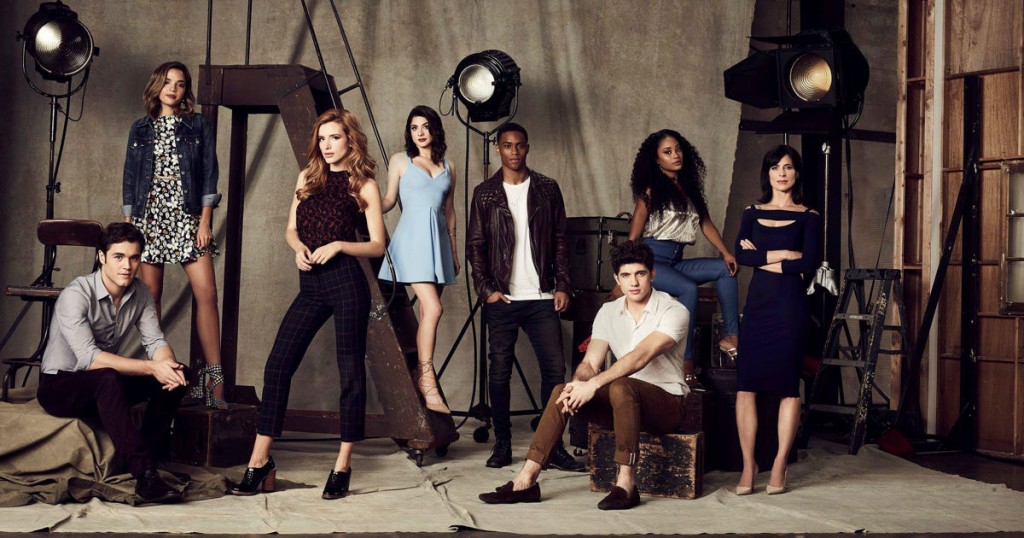 Bella Thorne is in the lead in 'Famous in Love' as Paige Townsen, a college student who gets cast for a leading role in a Hollywood blockbuster called "Locked". She has to put up with rusty friendships, newfound love in her co-stars, her parents' ambitious dream of having her educated, and managing college and work simultaneously. A TV show that's looking promising on the outset, we're yet to see how 'Famous in Love' turns up to be after a couple of seasons.
Read More: Antonio Bandreas Movies