Robbie Turner (James Mcavoy) is a young and poor man, in love with his master's daughter Cecilia (Keira Knightley). Caught red-handed during in a secluded place the younger daughter Briony (Saoirse Ronan) out of jealousy frames Robbie for her cousin's rape. The star-crossed lovers are separated, and Robbie joins the army to redeem himself. The perils of war, the inescapable guilt of killing a total stranger, and being separate from his only love drives Robbie close to insanity as he tries to reach back to Cecilia. Wading through the dangerous terrains of France and struggling to avoid the German army on the beaches of Dunkirk, will Robbie be able to return home before the war snuffs out the flame of innocence inside him?
Joe Wright's adaptation of Ian McEwan's acclaimed novel is a rich drama with remarkable performances and stellar direction. Although not a war movie, it is set during World War II which is a huge influence in the atmosphere and the characters. This is not a fast-paced film, it is rather a character study with a plot that slowly unravels allowing you to be immersed in its atmosphere without even realizing it. Here's the list of films similar to 'Atonement' that are our recommendations. You can watch several of these movies like Atonement on Netflix, Hulu or Amazon Prime.
10. Moulin Rouge (2001)
Christian is a young English poet that has come to Paris to follow the Bohemian Revolution. He soon meets a group of Bohemians that invite him to write a musical show to be performed at Moulin Rouge, the most famous underworld night club in Paris. There, he meets Satine, a beautiful woman who wants to be a proper actress, and they fall for each other. However, life is never that easy. Moulin Rouge is at risk of closing if Satine does not marry a wealthy and powerful aristocrat.
Nominated for eight Academy Awards (and winner of two), Moulin Rouge not only has an incredible script but amazing music as well. The sets are elegant, the music electrifying, and the choreography mesmerizing.
Read More: Movies Like The Graduate
9. Pearl Harbour(2001)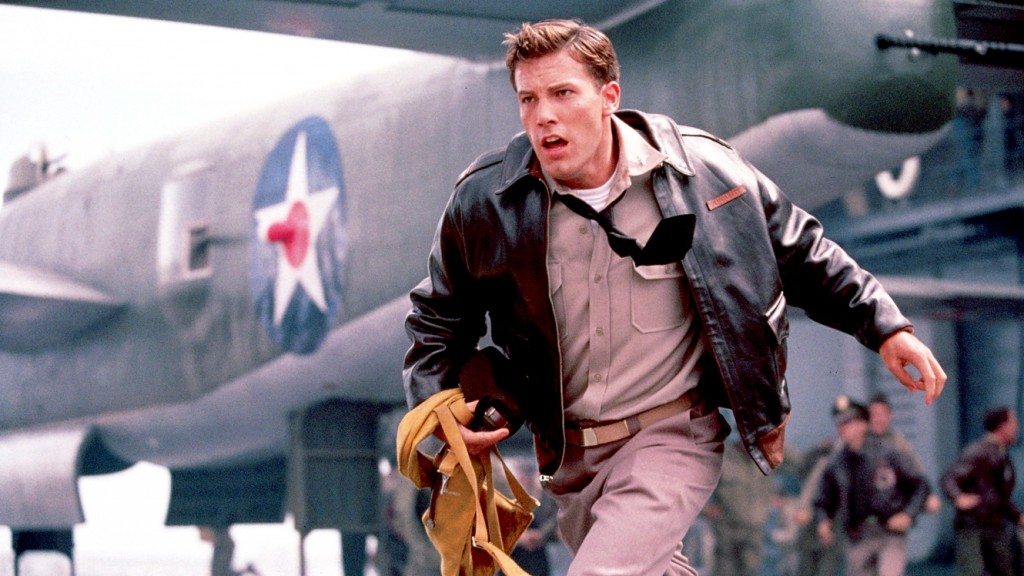 Based on the famous or rather infamous story of Japan bombing the Pearl Harbour in Hawaii during the Second World War, the movie focuses on three friends and how their lives are affected by this atrocity. Rafe (Ben Affleck) and Danny are childhood friends who become pilots in the U.S. Airforce. After witnessing the Pearl Harbour incident Danny and Rafe are sent on a secret mission to avenge the lost lives, leaving behind Danny's pregnant fiancée Evelyn (Kate Beckinsale). Fighting on foreign grounds with an enemy which seems to be invisible and avoiding death at each step, Rafe must make sure that Danny returns to be the dad he never had. Battling with his affection for Evelyn will he be able to do so?
Read More: Movies Like Maid in Manhattan
8. Rescue Dawn (2006)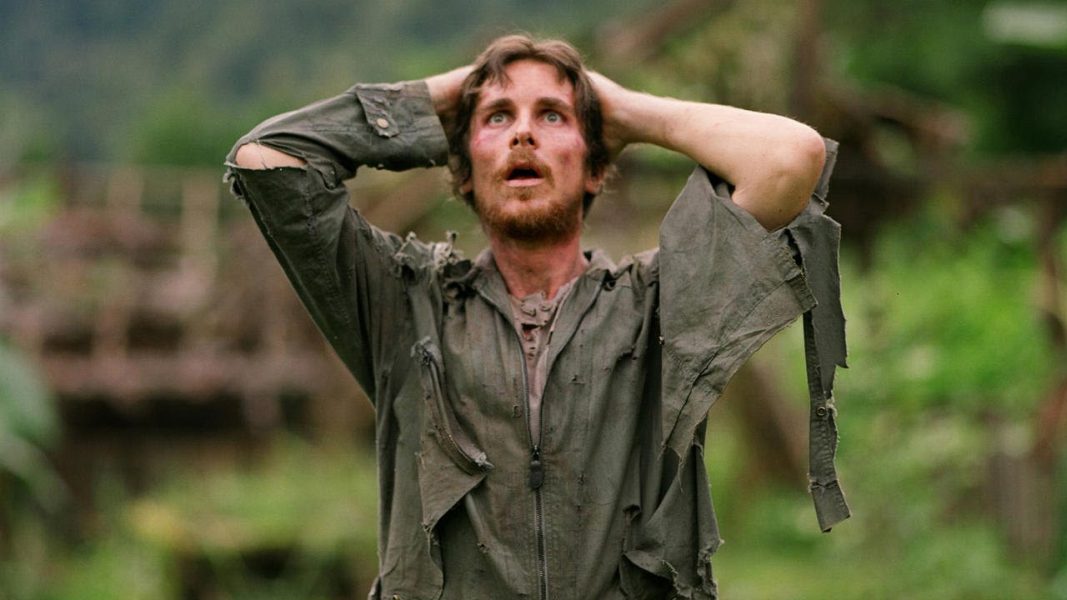 The ultimate tale of survival, Rescue Dawn is about Dieter Dengler, (Christian Bale) a U.S. Navy pilot whose plane gets shot down in Laos 1966 during a secret mission. Captured by the local guerrilla fighters, he is continuously tortured alongwith other Prisoners of War to condemn America. However, standing resolutely to accept only freedom or martyrdom Dieter makes an escape plan to be free of his tormentors. An unexpected betrayal and the onset of a chain of events makes him realize that more than his body, his soul has been held captive by the war.
Read More: Movies Like Forrest Gump
7. Gone With The Wind (1939)
One of the most iconic romantic dramas ever made, 'Gone With the Wind' continues to move, exhilarate and entice viewers with the raw power of drama and the way in which it manages to capture the essence of romance that makes it so universal. Whilst I hold my view that it's a work of art that hasn't aged really well, I do admit that parts of it work brilliantly, especially the ending where Clark Gable famously rebuffs Vivien Leigh as she breaks down into tears before gathering herself, hoping for a better tomorrow. It's so soaked in a sense of drama that you can't help but feel enamored by its heartbreaking honesty and endearing charm.
Read More: Movies Like Blade Runner
6. The English Patient (1996)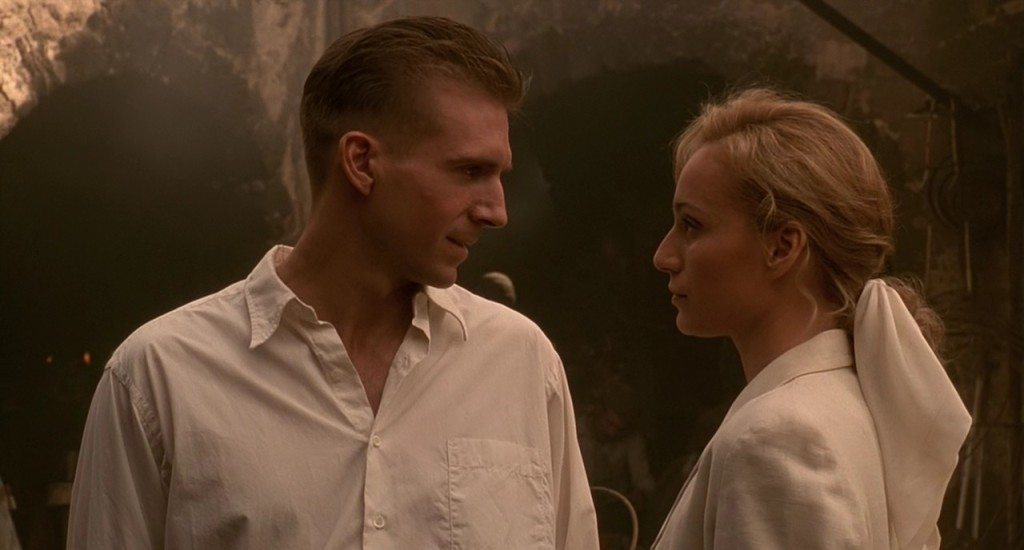 People often criticize 'The English Patient' for being overly sentimental, dramatic and Oscar-baity but I vehemently disagree with this. I think it's a beautifully crafted film that weaves a very moving tale of love. Albeit it does come off as a bit too long. It depicts the relationship between a nurse and her patient who is badly burned after surviving a plane crash during World War II. The characters are truly well etched . Whilst the direction seems pretty muddled at places, the performances make up for its flaws and when something as beautiful and ambitious such as this could be Oscar-baity, one couldn't care less.
Read More: Movies Like Lost in Translation
5. The Age Of Innocence (1993)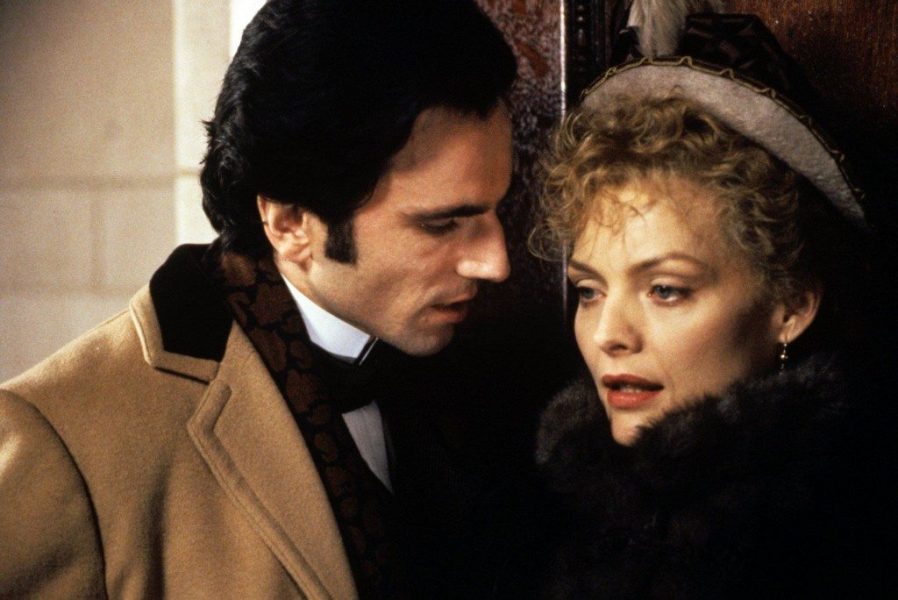 'The Age of Innocence' is one film that displays how deeply humane and emotionally profound Martin Scorsese is as a director. Such beauty,elegance and inspiring subtlety. This is simply one of the greatest period romances ever made. The film tells the story of a young lawyer who falls in love with the cousin of the woman he's engaged to. Their clandestine relationship goes through various phases but what's truly heartbreaking here is the sheer brutality of their emotions. It's so raw, genuinely painful and honest and you can't help but feel for them. Daniel Day-Lewis is beyond brilliant and delivers a gorgeously subtle performance, complimented beautifully by the ever reliable Michelle Pfeiffer.
Read More: Movies Like Requiem For A Dream
4. Like Crazy (2011)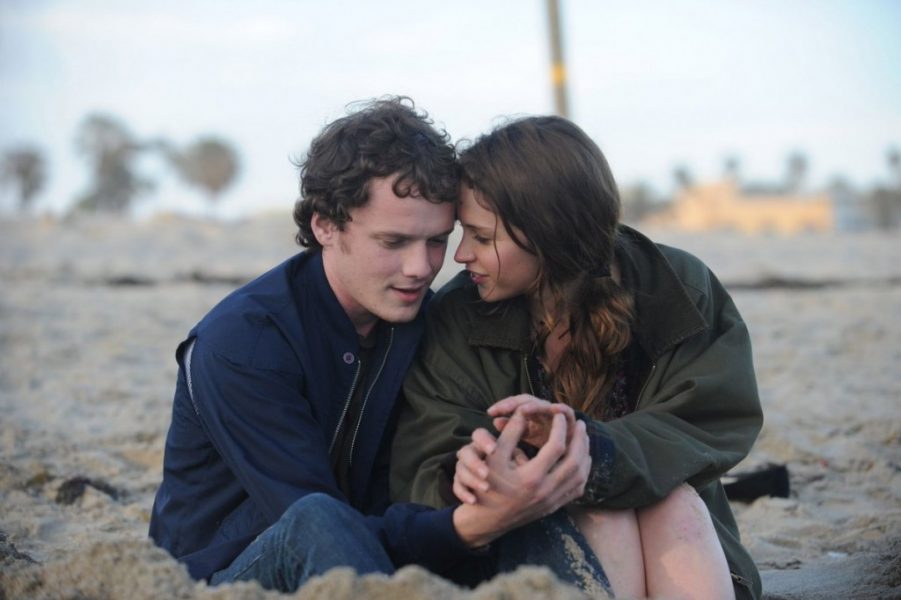 Anna (Felicity Jones) and Jacob (Anton Yelchin) fall in love when they meet at an L.A. university. Anna is British. When graduation approaches, Anna decides to stay . She violates her student visa rather than returning to England. After a visit home, she is then unable to return to the United States.
The chemistry between the two actors is realistic and powerful. The filmmakers admitted that the film was based on the combination of many of their experiences . That explains why the film feels so real. It also has an indie feel to it. Combined with the amazing cinematography, the film will make you fall down to your knees.
Read More: Movies Like The Man From Nowhere
3. Sense and Sensibility (1995)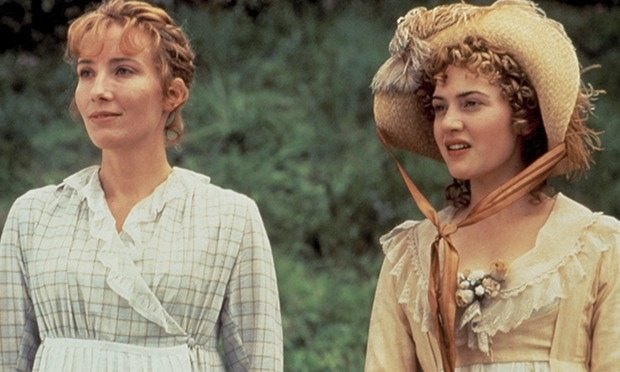 Ang Lee's visually hypnotic, emotionally resounding period drama. It explores the struggling lives of three sisters who are left poor after their father dies. Romance here isn't the central element of the film. But it does become a vital element to the plot making it involving as the story progresses. Winslet, Grant, Thompson are wonderful here and deliver some of the most amazingly layered performances. It's a film that must be watched for its visual beauty, refreshing tone and endearingly honest performances.
Read More: Movies Like Insidious
2. 500 Days Of Summer (2009)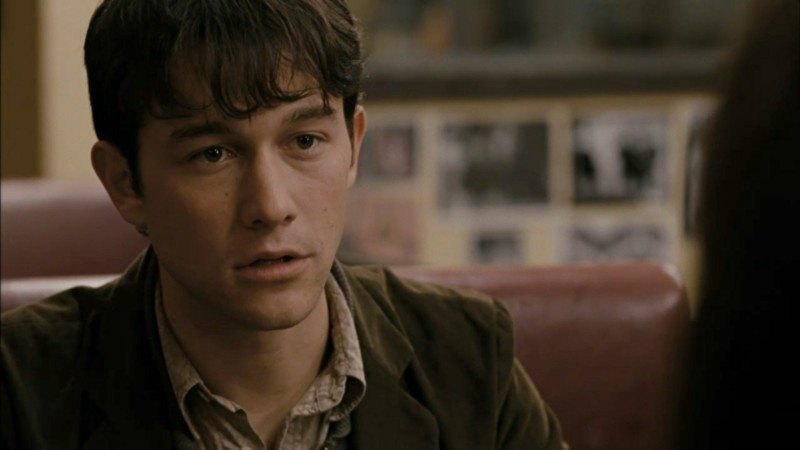 The story for '500 Days of Summer' never demanded a pitch perfect chemistry between the couple as it never is a story of equal minded people. Joseph Gordon-Levitt is a fine actor and he is perfect as the hopeless romantic. The blankness in his face highlights his innocence and stupidity, making him lovable to the audience. Zooey Deschanel seems tailor-made as Summer Finn. Her natural beauty coupled with a killer smile gives the impression of the enticer the role needed.
They were lukewarm as a couple which was necessary . The audience would have loved to seem them together. the end seemed inevitable from the point they hooked up. It is the credit of the actors to communicate that sense of mismatch to the audience perfectly.
Read More: Movies Like Project X
1. The Fault In Our Stars (2014)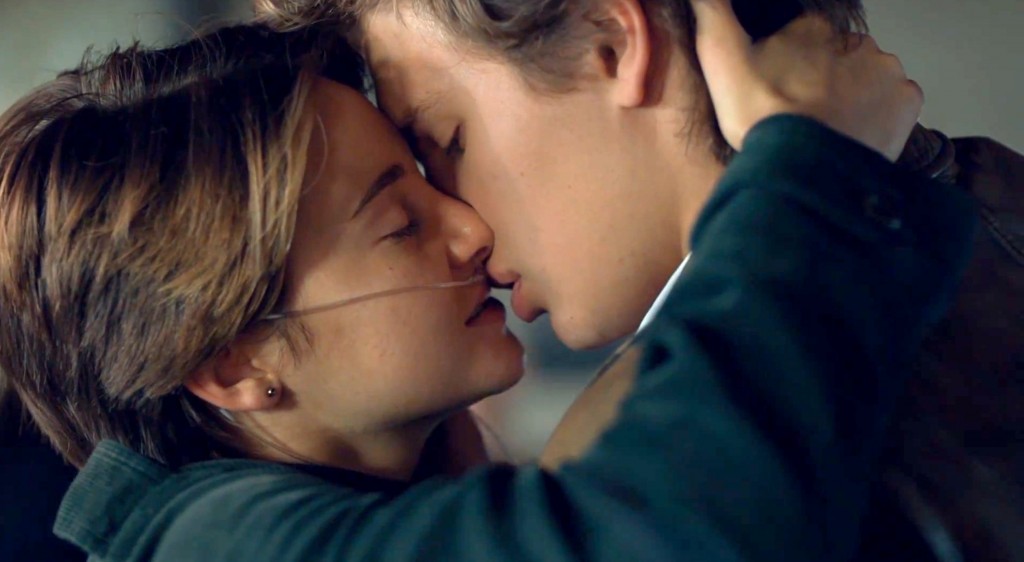 Hazel and Augustus are two teenagers who fell in love despite an arduous life. Their relationship is special, given that Hazel's constant companion is an oxygen tank and Gus jokes about his prosthetic leg. This moving love story is unique and unpredictable, something very rare nowadays.
As the main characters, Elgort and Woodley truly deliver an other-worldly performance. Their chemistry is so good you forget you are watching a movie. Overall, "The Fault in Our Stars" is sad. But an incredibly beautiful teen love story, an emotional roller coaster ride about life. This movie really tells you the meaning of the word 'Unconditional love'.
Read More: Movies Like The Reader