Ang Lee. He once said, and I quote "I did a women's movie, and I'm not a woman. I did a gay movie, and I'm not gay. I learned as I went along." There are very few directors who are flamboyant enough to take something which they like without getting influenced by the subject, and something which comes their way and accept the challenge to expand their range. Ang Lee is one among those few. Probably that trait of his has made him stand along the elite. Here's the list of top Ang Lee movies, ranked from worst to best. And in case you have the question in your mind, "What's the best Ang Lee film?", hopefully that will get answered.
13. Pushing Hands (1992)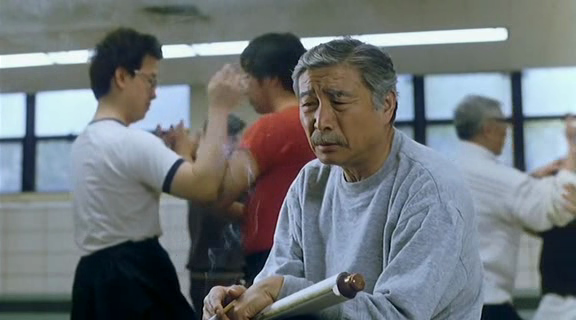 Ang Lee's 'Pushing Hands' offers an occasionally touching tale about an old master who comes to America from China to live with his son's family. Interestingly, the film serves up between generational, cultural tension in a way that abstains from appearing to be cliched. Managing the differences can be hard. This is the film's plain truth. There's nothing amiss with plain truth, and in a few instances, it can be invigorating. For a first movie, Ang Lee accomplishes more than a great job, however different departments keep the film from achieving the standard it could've.
12. Taking Woodstock (2009)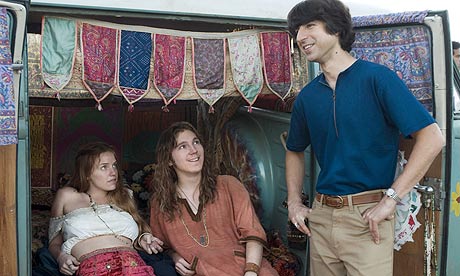 Ang Lee floats from the shows and the music of those three epic days in 1969 to concentrate on the individual story of a young fellow and his odd family who worked and lived out of sight of this extraordinary occasion. The characters are easy to connect with, however, at last we miss a genuine focal character to relate with. The air of those days, of 1969, is rendered distinctively, we get numerous physical perceptions, of bare bodies, mud, rain, sun, however not acoustic ones, that is most likely the greatest blemish in the film. There were a couple of entertaining minutes. In case you're truly into the historical backdrop of the occasion "Woodstock" was, you may be intrigued.
11. Billy Lynn's Long Halftime Walk (2016)
Based on a novel, the movie is about 19-year old private Billy Lynn who comes home from the war with his fellow soldiers in Bravo Squad after a gruesome battle that took the life of one of their own. They're assigned to do some kind of victory tour now and part of that schedule is for them to be a part of the Thanksgiving Day football game's halftime show. The story not only features flashbacks that let you in on Billy's experience overseas, and his current struggle with his family, but it also contrasts the harsh realities of the war with America's perception. It is realistic and hard hitting like few of Ang Lee's previous ventures. But it's definitely not one of his best. All said and done, it makes for a decent watch.
10. The Wedding Banquet (1993)
A decent, Asian man, living in New York with his male sweetheart, makes a trip from their country to go to their child's "wedding". Contemporary audience unaccustomed to gay-themed dramatizations may accept this Ang Lee movie. Lee pushed the limits, notwithstanding including the first ever gay kiss scene to show up on Taiwan's screens. The all around acting is mediocre, probably the movie deserves better.
9. Ride with the Devil (1999)
Ang Lee is an ace at nailing down the general tone of a film. 'Ride with the Devil' is nothing different. The way Tobey Maguire's character is written is the soul of the movie. We wonder it would have been as convincing with another on-screen character. The casting of the movie are clear winner. Perhaps, screenplay is the aspect where the movie falls short. With everything taken into account, Tobey Maguire's portrayal of Jacob Roedell, the foreigner's child battling with his feeling of himself and everyone around him in the midst of mayhem, is great to watch unravel.
8. Hulk (2003)
What some may consider being a fascinating interpretation of the superhero, brimming with feeling and character profundity, others will be overpowered by it. As a matter of fact it is baffled with an absence of scenes that comprise of Hulk crushing up anything that he comes into contact with. Ang Lee figures out how to make us think about a character that is basically a mammoth green creature loaded with seethe. A sharp content connects with the group of onlookers, regardless of the possibility that the running time is tedious. For those that can acknowledge what'"Hulk' does articulately with its goal-oriented story and masterful sensibilities, that is among the best that Marvel brings to the table in the mid 2000s.
Read More: Guy Ritchie Movies
7. Lust, Caution (2007)
This is a riveting, realistic and successful war thriller. Outfitted with a pitch-consummate content and perfect acting, this is one of the finest Asian movies. Sensuality without a doubt has an imperative impact and, in general, it is managed extremely well, yet a few scenes are excessive. The scenes are intense but they are also, to a specific degree, vital. However there are an excessive number of them which might not go down well with many. It is an issue with the film, yet it is just one of the thing the movie offers. Despite the fact that this film is long, it is totally grasping and totally fulfilling. It is not a simple watch, however it is a completely compensating one.
6. Eat Drink Man Woman (1994)
"Eat Drink Man Woman" rightfully received Academy Award nomination for Best Foreign Film. The title of the film originates from a scene in which the father whines, "Eat, drink, man, lady, is that everything there is to life?" After watching this movie, that doesn't seem like such an unpleasant thing. In a more standard film, everything would have been dealt with all the more vigor, however Ang Lee opposes that enticement and exercises a great deal of self control. The story is wrapped up in a stunningly true and delightful scene between father and little girl, which perpetually abandons you sitting in all out hush until the finish of the credits.
5. The Ice Storm (1997)
The characters in the film are so tension-ridden and for the most part hopeless that I can't force myself to think about what happens to any of them. Kevin Kline is glaringly miscast. But to be honest, Ang Lee handles them quite well. And when the film ends, you are left wondering about not just the characters' fate but also your own moral beliefs.
4. Life of Pi (2012)
'Life of Pi' is an incredible case of how CGI can be utilized to fundamentally improve your movie-viewing experience. The film recounts the narrative of a young man who figures out how to survive in the middle of the Pacific Ocean. The character graphs, particularly that of Pi and Richard Parker, are another highlight of the film. When the young Pi is denied of his entitlement to grieve and needs to battle to survive, we grieve along with him. 'Life of Pi' is without a doubt a great experience with a touching emotional message at its center.
3. Crouching Tiger, Hidden Dragon (2000)
"Crouching Tiger, Hidden Dragon," is a standout among the most delightful, energetic action, enterprise films ever made. Most directors working with this material would have gone over the edge with the action. Ang Lee, be that as it may, is too great with performing artists and stories to commit that error. The film may look like another martial art flick but it is not The martial art is given a new and fresh look. The location, the scenery, the costumes, all add to the charm of this beautiful film.
2. Sense and Sensibility (1995)
'Sense And Sensibility' is easily one of the best Ang Lee movies. Emma Thompson is wonderful as Elenor. You feel her repressed passion and love throughout the film. Kate Winslet is perfectly cast as the romantic, impulsive Maryanne. She absolutely shines in my mind. From the very start you are taken on a journey to a time when women had only their charms and beauty to secure their financial happiness and livelihood. It is a story of two sisters, one who understands the way of the world and one who dreams of love, and passion. Hugh Grant plays the predictable bumbling English man as he does in all his movies, but to my mind the standout performance is given by the amazing Alan Rickman.
1. Brokeback Mountain (2005)
What strikes you as exceptional about this film is its emotional core. Like the short story on which it is based, the film displays its pathos through a progression of profoundly influencing scenes that traverse the twenty-year relationship of its primary characters, Ennis and Jack. These scenes, involve just inconspicuous looks, and a lot of non-verbal communication. These two men genuinely cherish each other and the power and force of this relationship is both elating and unnerving. Regardless of how hard they endeavor to construct isolate lives of social worthiness, they are so permanently set apart upon their souls that they will never be the same again. The lead actors managed to set a milestone in their respective careers with this movie. For me, it highlights the brave, flamboyant movie making style of Ang Lee, and stands as his best movie.
Read More: Nicholas Sparks Movies