When this South Korean action thriller came out and became available for every energy-seeking viewer, it didn't take long to attract its target audience and become the country's highest grossing film of the year. It is a film with an incredible dynamic, where action and violence take the lead in a story conceptualized around an emotional connection. After all, Cha Tae-sik leaves his quiet life behind to get back into dangerous business for one simple reason : to save a child that means everything to him. Within this idea of love, salvation and revenge, there's many other incredible stories that visually impress and that will grab you by the throat with their powerful cinematic execution. Here is the list of movies similar to 'The Man From Nowhere' that are our recommendations. You can watch some of these movies like The Man From Nowhere on Netflix, Hulu or Amazon Prime.
12. A Dirty Carnival (2006)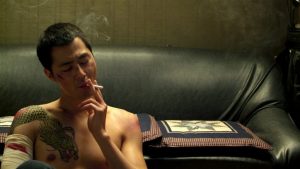 Less known in the Western World, "A Dirty Carnival" is a South Korean action film filled with entertaining plot points that go from one place to the complete opposite. It will not leave you bored, that's a promise, as its action scenes merge with the music greatly, offering a performance that'll leave you stuck to your seat. Kim Byung-doo is the film's protagonist, a young man working as a gangster, struggling in helping out his family from the threat of being evicted. Things start to change when he is ordered to assassinate a public prosecutor, which earns him the respect of the big boss. He soon reunites with a childhood friend, who's ambition to direct a gangster film will cost him more than he intended to give.
Read More: Movies Like The Jungle Book
11. Trade (2007)
"Trade" is a powerful film inspired by an article about sex slaves, published in The New York Times Magazine in January 2004. Indeed, human trafficking and child slavery is an important element in the plot of the South Korean thriller too, and a crucial topic that must still urgently be fought against, in the world we live in today. This drama relates the kidnapping of a 13 year old girl in Mexico City who is thrown together with other victims into a network of sexual slavery. Her 17 year old brother desperately tries to find and rescue her of this disastrous accident and gets himself on a roller-coaster hunt for the life of his sister.
Read More: Movies Like 27 Dresses
10. The Chaser (2008)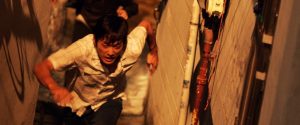 "The Chaser", a fast-moving and eventful action thriller, was director Na Hong-jin's directorial debut. The disturbing and violent plot is inspired by a terrifying real-life serial killer who was arrested in 2004 and is now securely detained in Seoul, South Korea. The trouble begins when Eom Joong-ho, an ex-detective turned pimp, discovers two of his girls have gone missing. Using the skills of his past, he begins an investigation only to find himself face to face with a psychopathic murderer. Brutal, savage yet intelligently constructed and executed. An excellent cat-and-mouse game worth a watch for every thriller-lover out there.
Read More: Movies Like The First Time
9. The Equaliser (2014)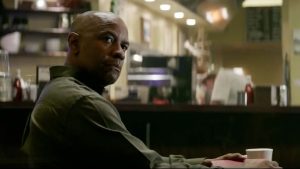 Like Cha Tae-sik, this film's protagonist also believes to be living a quiet life, leaving his past behind and looking at a fresh bright future. However things aren't that simple in action thrillers, are they? Interpreted by Denzel Washington, Robert McCall finds himself breaking his promise to his deceased wife when violence, gunfights and trouble enters his life once more. As a former CIA black ops operative, it's easy for him to clear a room filled with members of the Russian mafia in 19 seconds, after a teenage prostitute who he has recently befriended is heavily beaten by her brutal pimp. However, an act like that leaves traces behind and heavy consequences for Robert's future. Here's a stylishly violent film with a magnificent Chloë Grace Moretz and a sequel scheduled to premiere in August 2018.
Read More: Movies Like The Graduate
8. The Suspect (2013)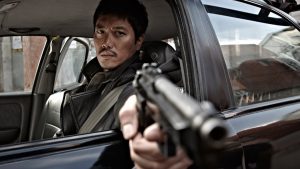 "The Suspect" deals with a man who is being chased and who is chasing someone else at the same time. The man is Ji Dong-chul, a special forces agent who has been abandoned during a mission and soon discovers the murder of his wife and daughter. Determined to find the killer of his family, he goes on the run with revenge pumping in his blood. A jewel for the action genre, it has got it all to please any spy and action buff out there. The explosive scenes of chaos and violence are executed to perfection, as they immerse the viewer into the setting with craft and will power.
Read More: Movies Like Maid in Manhattan
7. I Saw The Devil (2010)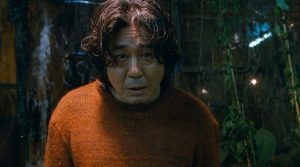 South Korean director Kim Jee-woon deserves two of his movies on this list with "I Saw The Devil" being the first one mentioned. Although darker than Lee Jeong-beom's masterpiece, it surely fits the list with a story of bloody revenge, filled with extraordinary jump scares and meticulously-crafted fight scenes. Defined as an action, a horror and a thriller film, it gives each of its genres the right impact the audience should get and while it fills the room with repugnant mayhem it also strengthens the emotional backstory behind it with every camera move it entails. If you've loved the work of Choi Min-sik as the relatively good guy in "Old Boy", here's a little change of roles you'll surely love.
Read More:Movies Like 'Forrest Gump'
6. Old Boy (2003)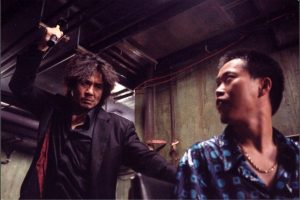 South Korea's masterpiece and perhaps one of the best neo-noir thrillers ever made is certain to be nothing other than Park Chan-wook's legendary "Old Boy". It has won the Grand Prix at the prestigious Cannes Festival and gained the respect of endless critics and film-lovers for a reason. It is not only a feverish story of revenge, but also one that touches the deepest fundaments of humanity, where its violence and action are not only choreographed for the sake of visual entertainment but for what's behind it. It follows Oh Dae-su's pursuit of the man who has kept him locked in a hotel-looking cell for 15 years, without ever giving the reason why.
Read More: Movies Like Forrest Gump
5. Léon: The Professional (1994)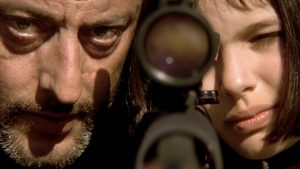 In relation to the connection and friendship between Cha Tae-sik and So-mi, "Léon : The Professional" feels like a pick one could enjoy after having watched "The Man From Nowhere", or simply because it is one of the best thrillers ever made. Featuring Natalie Portman's impressive film debut, it recounts the story of a hitman who becomes the teacher and protector of a 12-year-old girl, after this one's family is brutally murdered in the same apartment building he lives in. Visually fantastic and emotionally powerful, Luc Besson has created a masterpiece when directing this violent yet delicate story filled with strong performances and stylish, eye-grabbing cinematography.
Read More: Movies Like Blade Runner
4. Taken (2008)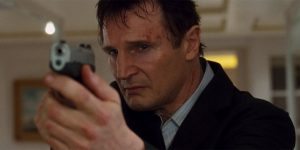 Nowadays, Liam Neeson is widely known for his potential and multiple participation in action films, and perhaps one should give credit to his great performance in the thriller "Taken" for that. Although a simple premise, close to the film we're searching brothers for, it received huge success at the box office, which quickly led to the creation of two further sequels. It is fun, entertaining and contains greatly executed action scenes of gunfights and chases. Partly written by action-freak Luc Besson, it tells the story of a former CIA operative who must go back to his set of skills to find his missing daughter, who has been kidnaped while on a vacation in France.
Read More: Movies Like Requiem For A Dream
3. Man On Fire (2004)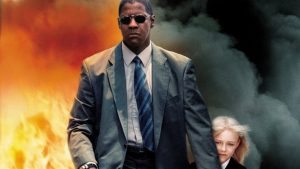 First came a 1980 novel, then a 1987 film and finally Denzel Washington's performance in the 2004 film "Man On Fire". Similar to the plot of the South Korean film, we are also faced with a story of revenge, salvation and friendship. In this case, the main protagonist is a low-spirited and alcoholic former CIA operative, who gets hired as a security guard by a rich businessman, in order to protect the man's 9 year old daughter (played by Dakota Fanning) from any potential danger. In a world of violence and corruption, he begins to see a purpose in his life when connecting to the innocent child. However, soon enough she's kidnapped, and that's when it all starts to blow up.
Read More: Movies Like The Man From Nowhere
2. A Bittersweet Life (2005)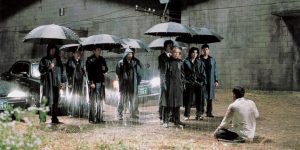 When diving into South Korean cinema and its amazingly well-crafted action dramas, there's one that shouldn't come unnoticed, and that is Kim Jee-woon's "A Bittersweet Life". Having been screened out of competition at the Cannes Festival of the year of its release, it is a film marked by its stylish violence and kicking cinematography that englobes a smart and dark gangster story with "film noir" and black comedy undertones. It tells us how mobster Kim Sun-woo finds himself in a twisted position as his boss and gang's enemy, after he fails to communicate a secret he was sent to discover. An eventful and brutal vengeance-plan ensues.
Read More: Movies Like Insidious
1. No Tears For The Dead (2014)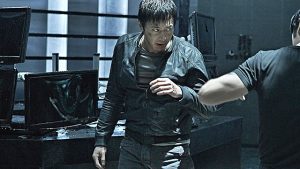 From the same director of "The Man From Nowhere" comes the 2014 action film "No Tears For The Dead", with a striking plot and impressive performances. Once more we're given a story that involves an adult male character and a small young girl. Although she's the motivation behind all of his actions, she will not be physically present as the events move forward. Let me explain. Gon is an excellent hitman who does one life-changing mistake : he accidentally kills an innocent girl, leaving a mother childless and himself drowned in guilt and shame. However, he receives one last mission to complete which puts him in an existential dilemma : he must kill the mother of the dead child.
Read More: Movies Like 'Get Out'