If you like comedies, you must have heard of "Project X." In this movie, Thomas Kub is about to turn 17, so he decides to throw a small party while his parents are away. Although they want to throw a party they will never forget and make a name for themselves, but things begin to spiral out of control, leading to an uncontrollable situation. If you are a fan of teen comedies, here's the list of movies similar to Project X that are our recommendations. You can watch some of these movies like Project X on Netflix or Amazon Prime, or Hulu.
14. Movie 43 (2013)
Screenwriter Charlie Wessler has surprisingly managed to get a meeting with studio executive Griffin Schraeder. "Movie 43" is a series of short films that Charlie pitches to him, with insane plots and famous Hollywood stars. This is a comedy movie for those with a strange sense of humor. You will either love it or hate it, but it is still worth a try since it is unique. Because it does not take itself too seriously and has a lot of unbelievable situations, "Movie 43" manages to captivate the audience. The cast includes Seth MacFarlane, Kate Winslet, and Dennis Quaid.
Read More: Movies Like Black Panther
13. That's My Boy (2012)
When he was young, Donny fathered a son, Todd, and raised him as a single parent. However, after Todd's eighteenth birthday, they lost contact for several years. Now, Todd must deal with his adopting father when he appears out of the blue, just before his wedding. Starring Adam Sandler and Andy Samberg, "That's My Boy" is a comedy that will make you laugh out loud several times. With solid performances and a strong (and silly) script, it is a "feel-good" comedy for fans of "Project X" and "Superbad."
Read More: Movies Like Die Hard
12. Can't Hardly Wait (1998)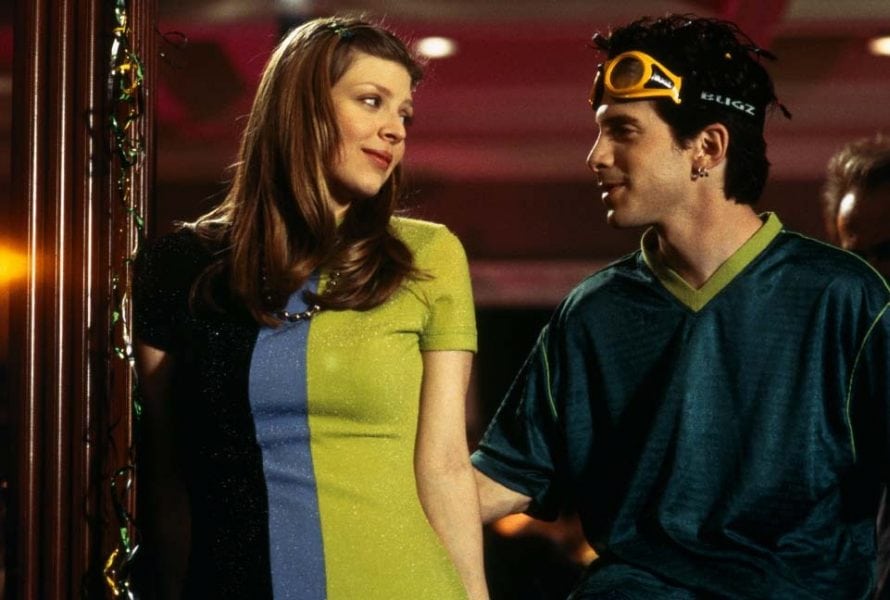 "Can't Hardly Wait" is a teenage comedy about high school graduates with different agendas on graduation night. 500 high school seniors look forward to graduation party while, in the meantime, a boy wants to get a girl he's loved for years who just broke up with her boyfriend. We follow this night, where people have sex, drink, and go along with most of the guidelines of a high school graduation party. The cast of this film involves Jennifer Love Hewitt, Ethan Embry, Seth Green, and Lauren Ambrose.
Read More: Movies Like Jack Reacher
11. American Reunion (2012)
"American Reunion" marks the comeback of Jim, Michelle, Stifler, and their friends from "American Pie." They reunite for their high school reunion, and many hilarious and unexpected things happen while they are there. As good as the other movies from the franchise, "American Reunion" continues to have a great cast, hilarious jokes, and entertaining characters. The story is about five guys and their relationship with women and sex. But the talent of all the cast and screenwriters makes the plot original and engrossing. A great ending to a hilarious franchise.
Read More: Must See Films Similar to 'American Pie'
10. The To Do List (2013)
Brandy Klark (Aubrey Plaza) has just graduated from high school, where she excelled in every subject except real-life sexual education. Feeling pressured to become more sexually experienced, Brandy makes a list of things to accomplish before going to college. Although this film does not bring anything new to cinema, it does innovate by putting female characters front and center. With competent direction, solid cast, and good dialogue, "The To Do List" is a teen comedy men and women will find entertaining and hilarious.
Read More: Movies Like Nightcrawler
9. The Watch (2012)
Four suburban men come together to escape their boring lives one night per week. However, one night, they discover their town was invaded by aliens posing as ordinary people. Therefore, they create "the watch" to save their neighborhood and the world. Starring Ben Stiller, Jonah Hill, Vince Vaughn, and Richard Ayoade, "The Watch" is an original comedy that used absurdity and improbability to surprise the audience. If you are looking for an entertaining and hilarious movie with a touch of sci-fi, you have found it!
Read More: Movies Like Tangled
8. The Sitter (2011)
"The Sitter" follows Noah, a college student who ends up babysitting the kids next door. What should be a boring and quiet night ends up being a wild night full of adventures. Jonah Hill has already become a legend when it comes to dumb teenage comedies. His amazing comedic talents turn every movie he participates in into a hilarious ride. "The Sitter" is no exception. It is a fun treat from director David Gordon Green.
Read More: Movies Like Boyhood
7. Neighbors (2014)
Kelly and Mac moved to a new house in a quiet neighborhood with their newborn baby. What they soon realize is that they have a fraternity house as their neighbors. Because of all the loud parties, the couple decides they have to do whatever they can to take them down. "Neighbors" is a fun movie that joins two improbable genres: college and family movies. Besides having a witty and clever dialog, it also uses a lot of satirical elements in its comedy. The cast includes Zac Efron, Seth Rogen, Rose Byrne, and Dave Franco. If you are a fan of any of these actors, you just have to watch "Neighbors."
Read More: Movies Like Mission Impossible
6. The Dictator (2012)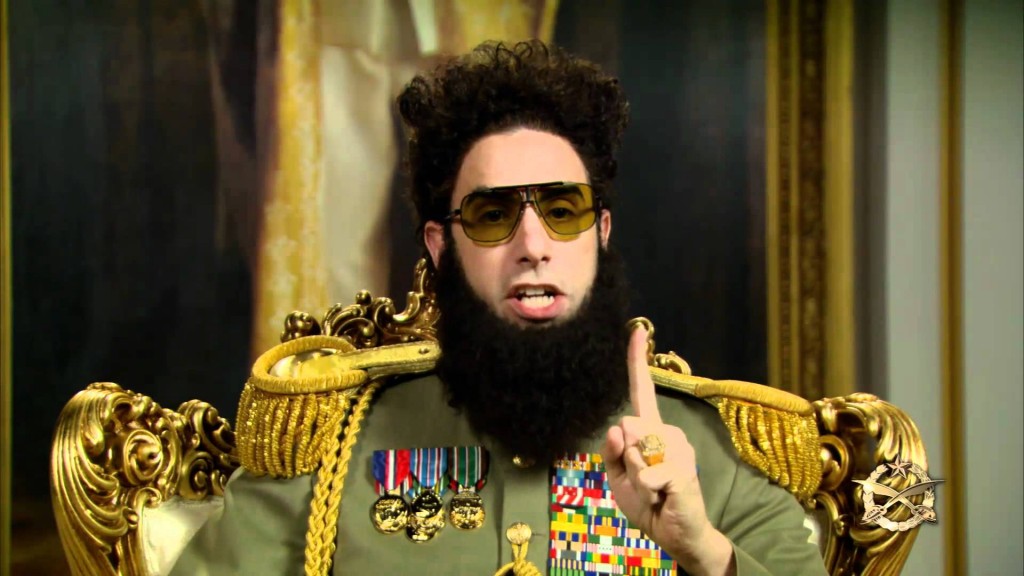 "The Dictator" follows the leader of The Republic of Wadiya, Hafez Aladeen, who is very eccentric and oppressive. Because of that, he is extremely hated by everyone in his country. When he goes to New York to speak about his nuclear program, things get out of control… If you are into comedy, you must know how talented Sacha Baron Cohen is. His characters are surprising and unique. And he is an incredible comedian. "The Dictator" is a satire of the real world, but it is filled with silly and vulgar jokes and peculiar characters. It has a great script, an incredible cast, and a good direction.
Read More: Movies Like 'Forrest Gump'
5. 21 Jump Street (2012)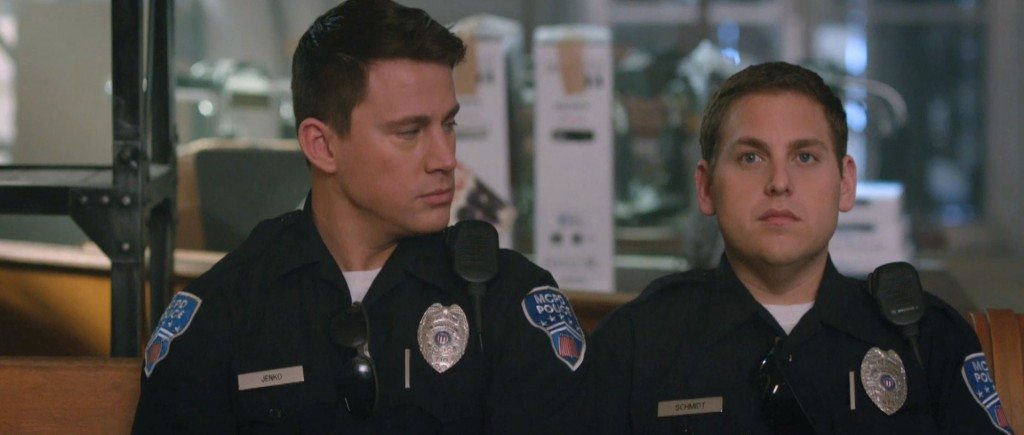 In high school, Schmidt (Jonah Hill) was a dork, and Jenko (Channing Tatum) was the popular jock. After graduation, they both joined the police force. Because they are young, they are assigned to an undercover unit to infiltrate a drug ring that is supplying synthetic drugs to high school students. "21 Jump Street" is a brilliant movie with a well-developed storyline and an outstanding cast. It is filled with sincere laughs from start to finish, helped by the chemistry between cast members. To anyone looking for a good comedy, I would recommend "21 Jump Street".
Read More: Movies Like Nerve
4. The Hangover (2009)
One of the best comedies ever made, "The Hangover" follows three friends, Doug Billings, Stu Price, and Phil Wenneck, that head to Las Vegas for a promising epic bachelor party. The morning after, they wake up with no memory of the previous night and the bachelor missing. "The Hangover" is an eccentric, hilarious comedy starring Bradley Cooper, Ed Helms, Zach Galifianakis, Justin Bartha, and Ken Jeong. Director Todd Phillips and writers Jon Lucas and Scott Moore created a modern movie that will stay on all the lists of best comedies for a long, long time. It has a witty, hilarious script, brilliant performances, and great direction.
Read More: Movies Like Shutter Island
3. Superbad (2007)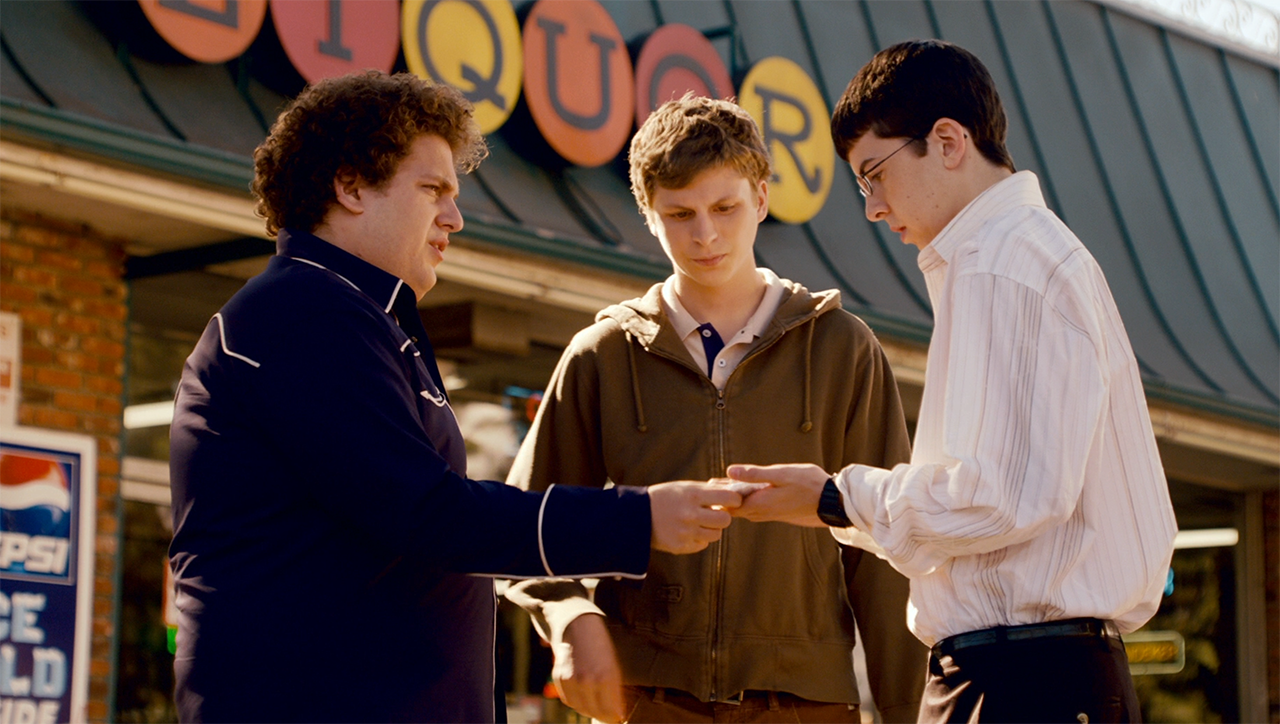 Seth, Evan, and Fogell are three teenage guys who love to drink and desperately wish to get laid. When a girl that Seth really likes asks him to get drinks for her party, he sees this as a perfect opportunity to make her his girlfriend. However, the night does not go as planned. Written by Seth Rogen and Evan Goldberg, "Superbad" is a great teen comedy that focuses more on sex and alcohol jokes. One of its best qualities is that "Superbad" relies on hilarious performances and good characters to create an original and entertaining story. Also, Jonah Hill, Michael Cera, Seth Rogen, and Bill Hader have great chemistry.
Read More: Movies Like Zodiac
2. Animal House (1978)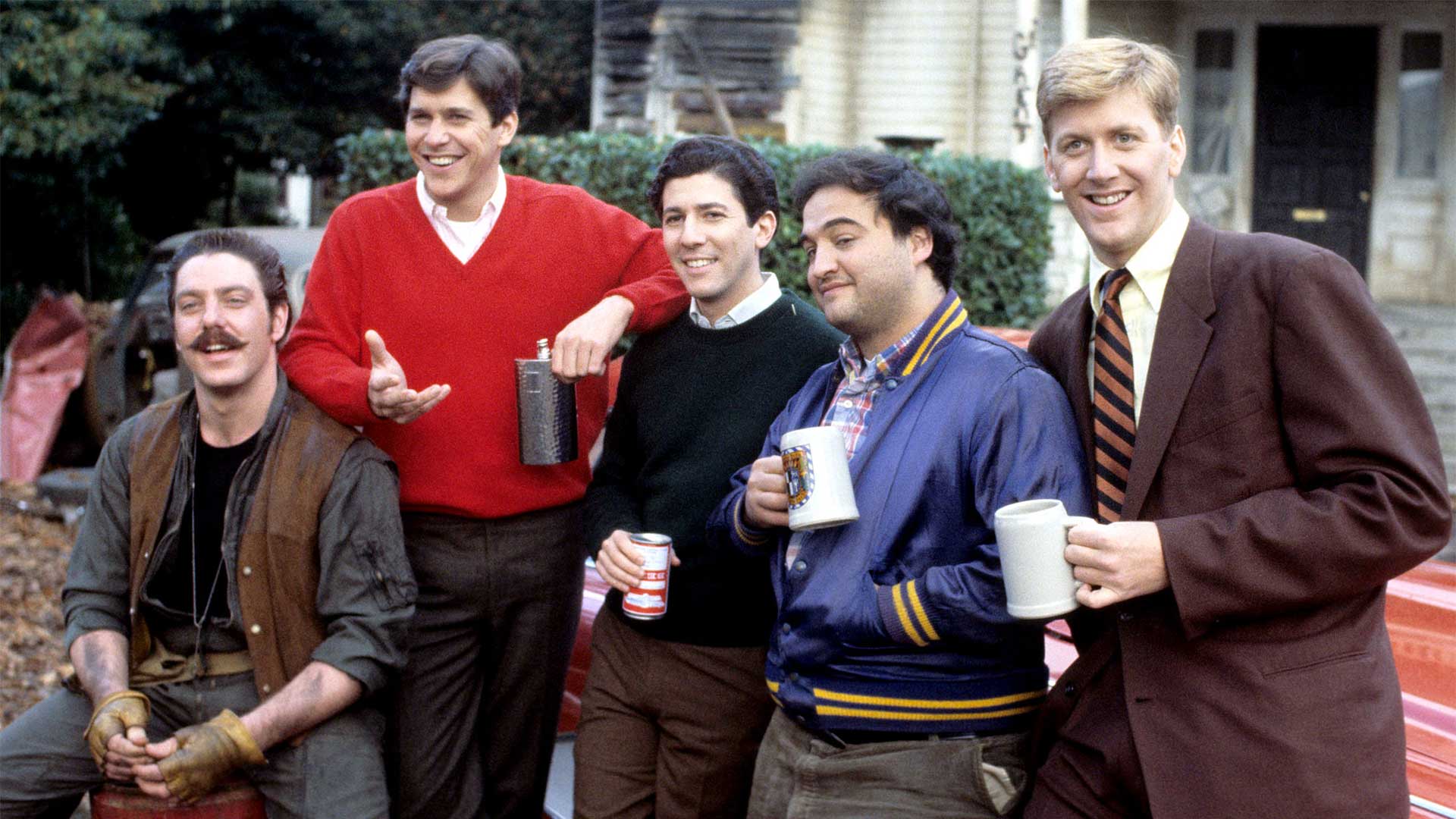 In 1962, Dean Vernon Wormer of Faber College is determined to expel the entire Delta Tau Chi Fraternity, a disreputable frat house that will take anyone. He asks for the help of another fraternity, full of white, rich young men, to take them down. "Animal House" is a classic comedy that serves as inspiration for many movies nowadays. Director John Landis brings in stars John Belushi, Tim Matheson, Tom Hulce, Donald Sutherland, and Mark Metcalf in a brilliant way. It is a comedy about a group of rebels and misfits on campus – a concept that was original and unique at the time. Although a simple film, it is a hilarious and entertaining one that should be watched by all cinema lovers.
Read More: Movies Like Mamma Mia!
1. 21 & Over (2013)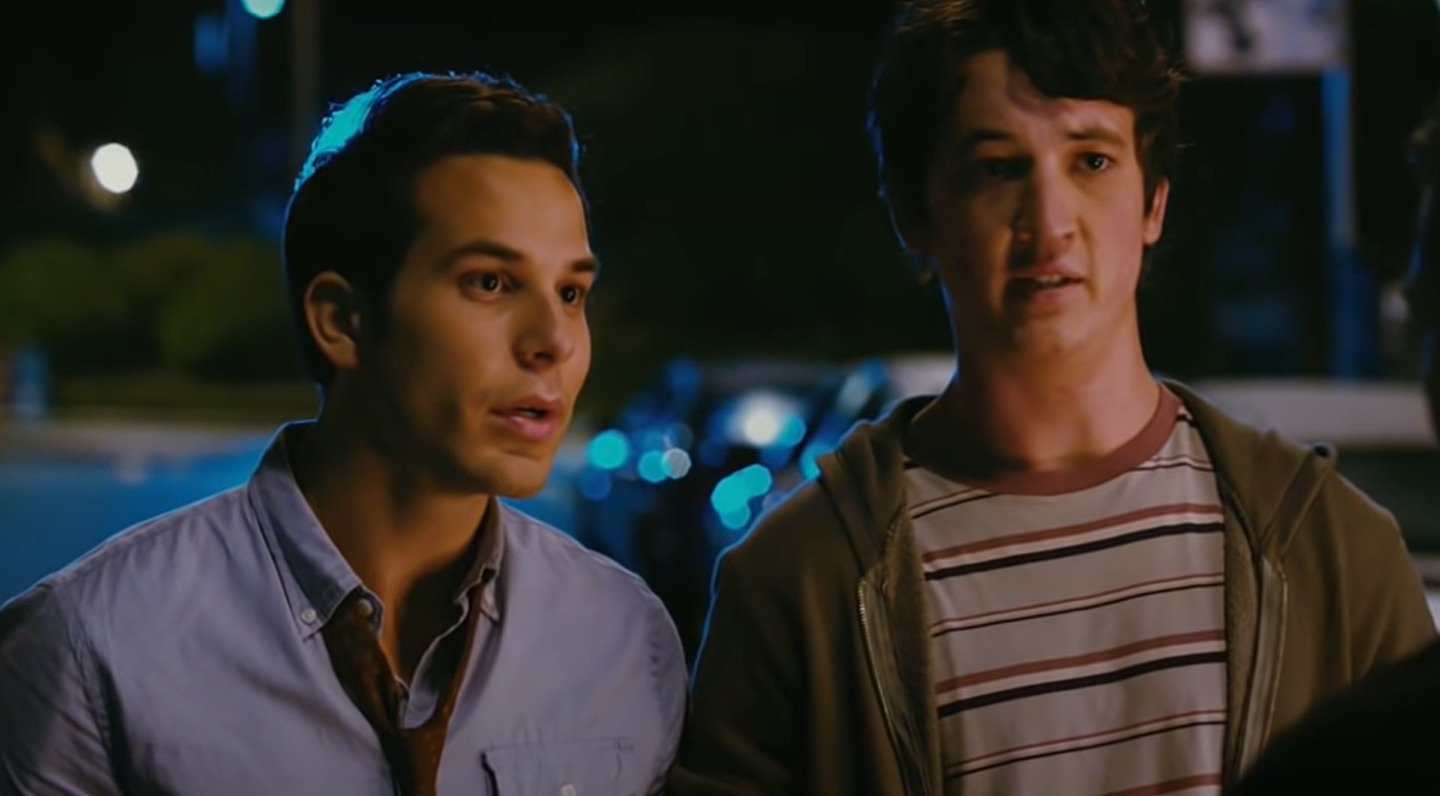 Jeff Chang is a straight-A college student who is about to turn 21. Despite having an important medical school interview the next morning, he and his two best friends go out to celebrate his birthday. However, a quick beer quickly becomes a wild night. Following the same formula as "Project X" or "The Hangover," this comedy is able to win its audience through crude humor and improbable and incredible situations. "21 & Over" is not only creative and original but also has a good cast. It shares several aspects with "Project X," and that is why you should watch it.
Read More: Movies Like Love Simon