'Fight Club' is one of those movies that stays with you long after you have finished watching the film. While there is no one particular genre you can tie the film to, it certainly comes close to being a satire (though it is majorly drama). But if you are familiar with David Fincher's work, you will know all his films are dark. And so is 'Fight Club'. Today, we are going to look at the movies similar to 'Fight Club'. At the center of 'Fight Club' is a guy with an identity crisis. We have picked movies that are dramatic and dark; not to mention they also have something to say about state of society. You can also watch some of these movies like Fight Club on Netflix or Hulu or Amazon Prime.
10. Secret Window (2004)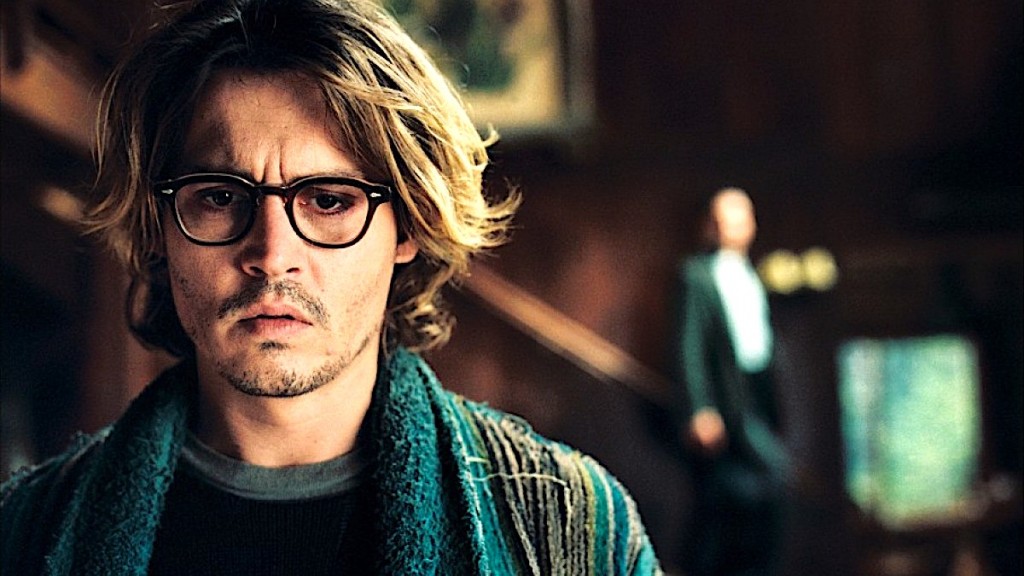 There is just something about Johnny Depp that is plain wrong. Be it his chiseled looks, or his deep baritone, they fit in absolutely any role on offer. He took on the part of a struggling author, Mort Rainey, whose recent divorce and a bout of writer's block compel him to retreat to his cabin in the woods. Things take a turn for the worse, when an unknown writer, John Shooter confronts him and alleges him of plagiarizing his story. Further probing confirms the latter's claims, albeit with a different ending. A series of strange events follow in his life, including his dog being killed with a screwdriver, which take a toll on his being. Mort finally discovers that he himself is Shooter, becoming the latter whenever he was asleep or fainted, owing to MPD. The petrifying ending, which I won't spoil for you, is a fitting finale, true to the core nature of the movie.
Read More: Movies Like Shutter Island
9. Identity (2003)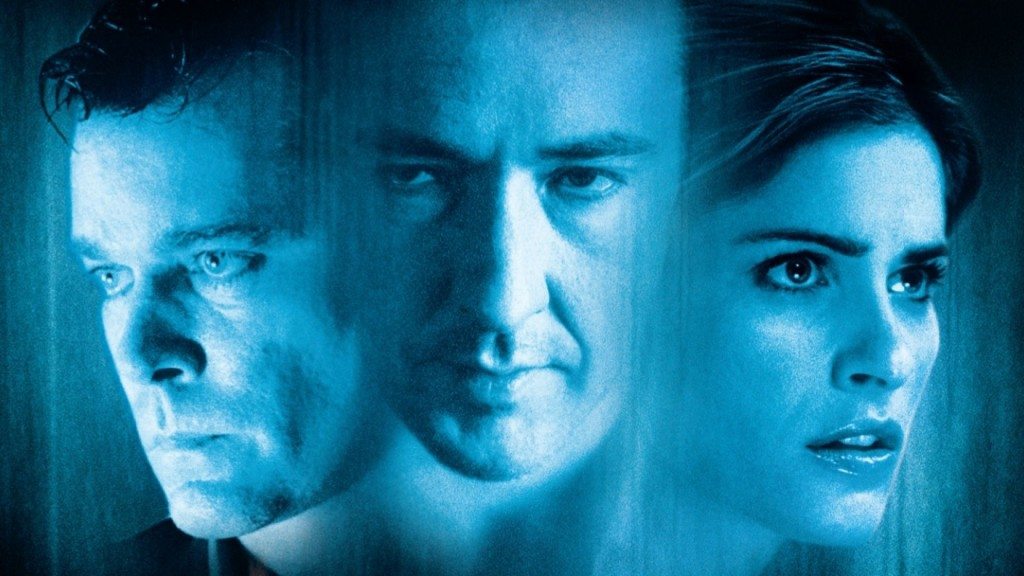 At first there were ten. One by one, they died. And then there were none. A classic homage to Agatha Christie's "And Then There Were None" (which is my favorite novel), the movie manages to become so much more. A taut drama thriller, with sizable subjects to dilute the narrative, the film almost succeeds in keeping the identity of the killer intact till the end. Featuring an impressive cast who give inspiring performances, the movie's real strength lies in the vagaries of its eccentricity. Not the greatest of attempts at creating a treacherous climax, the movie failed to exceed expectations.
Read More: Movies Like The Wolf of Wall Street
8. Primal Fear (1996)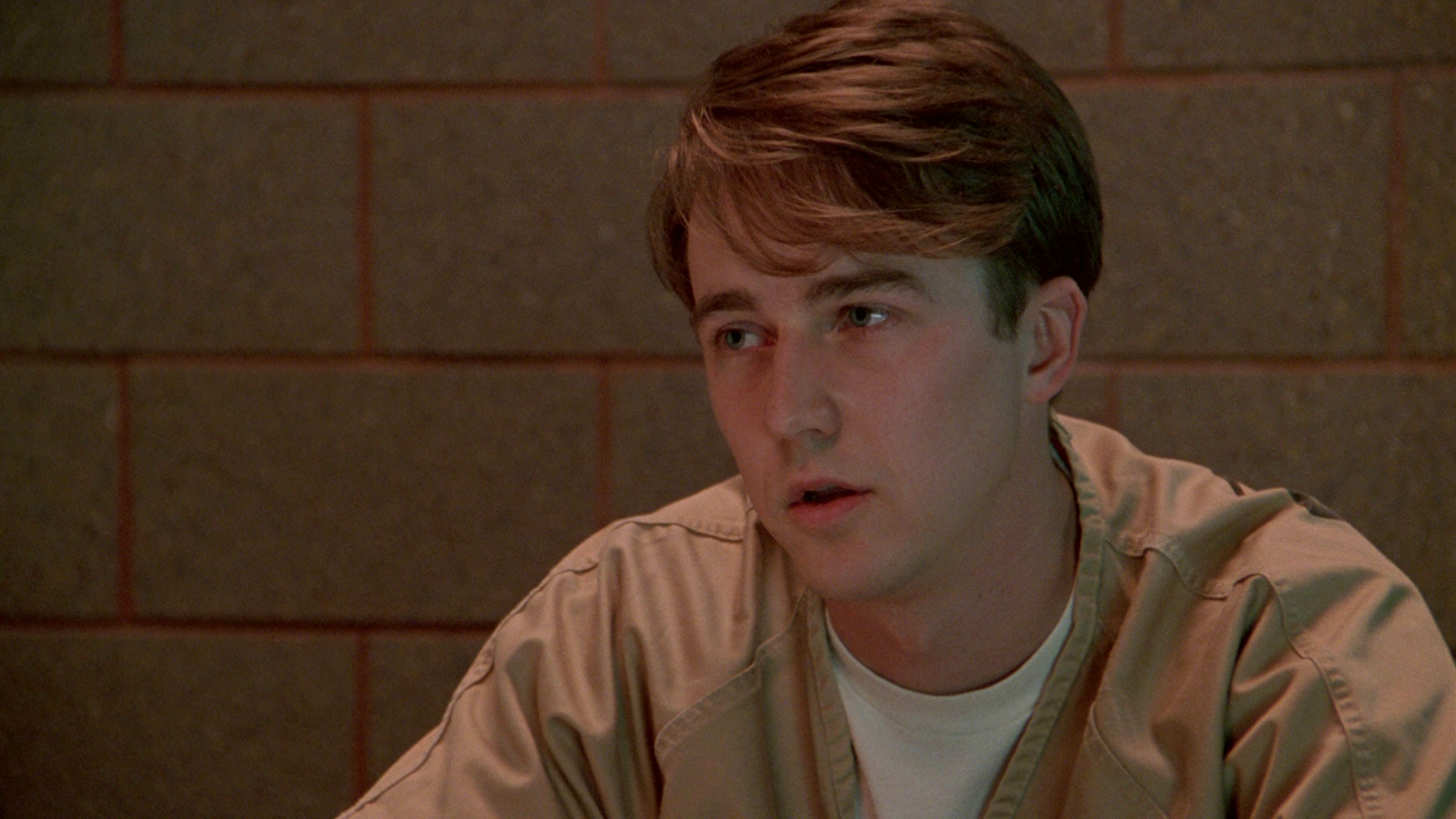 Norton is a method actor. He delves deep into the skin of the character, and at times he isn't really acting on screen. He is just being himself. Such was the case with 'Primal Fear', where he was required to play multiple facets of the same character. Considering it was his debut, Norton hit the sweet spots with effortless ease, and made the character of Aaron Stampler a scathing commentary on the societies outlook on introverts. A timid, fearful altar boy is alleged of murder. A hotshot attorney agrees to work pro-bono for him, not out of generosity or necessity, but just to test himself and challenge himself to do the impossible. The seemingly benign and helpless kid is revealed to be a raging psychopath, which surface during fits of blackouts, and control Aaron.
Read More: Movies Like Primal Fear
7. The Machinist (2004)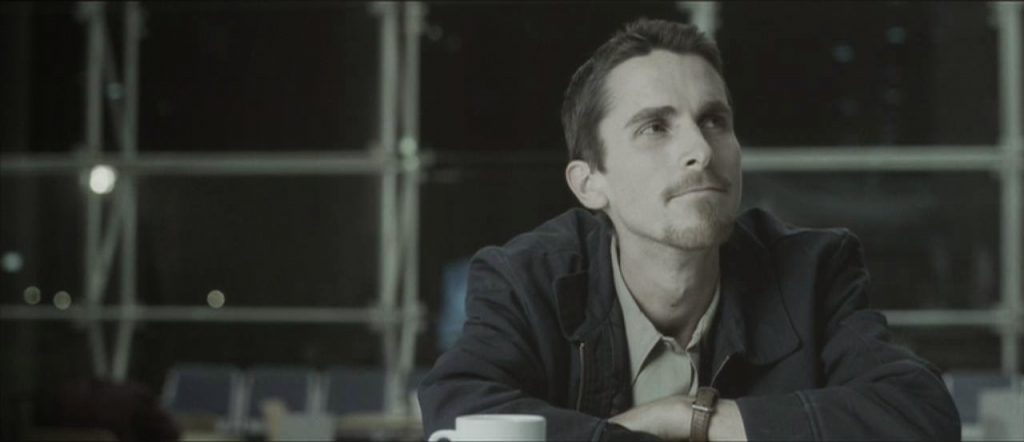 Much like the plot of 'Fight Club', 'The Machinist' follows a troubled insomniac who starts to experience strange, bizarre things at work and home. Trevor Reznik accidentally injures a co-worker and is soon draw into the frightening web of madness and paranoia as he loses control over his mind and body. The mysterious aura of his existence and the life that encompasses him are revealed in a nerve-racking finale where we are shown that the episodes of his life, as revealed to us throughout the movie, are illusions formed as a by-product of his guilt concerning an incident that took place a year ago when he accidentally ran over and killed a boy but decided to drive away.
Read More: Movies Like The Prestige
6. Gone Girl (2014)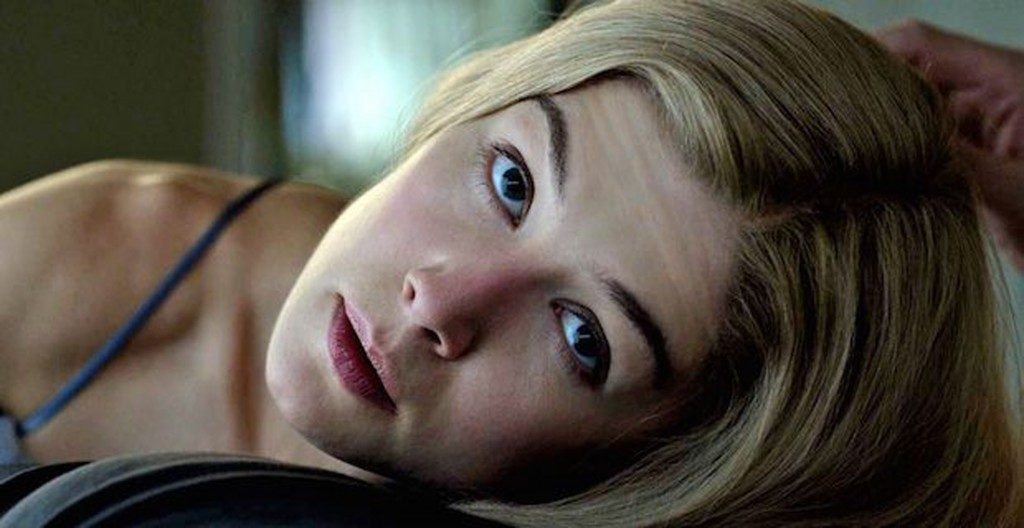 There is almost nothing reliable about 'Gone Girl' in that it features a frustratingly deceptive narrative structure that unfolds the story of a man who becomes the major suspect in the disappearance of his wife. Though extremely over-the-top and contrived at most places, 'Gone Girl' works for the most part thanks to the director and stellar acting performances from its lead. Fincher leads us to believe the story of his narrators in two halves as he tricks us with the characters' flashback revelations via diary entries that are distorted truths of the couple's married life. The two different perspectives become increasingly convoluted as we struggle to believe in what either of them feeds us with. In a gut-wrenching finale, the characters' layers are peeled off and we finally learn the truth that we were denied throughout the movie and by the end you realise you are no longer the same person.
Read More: Movies Like Gone Girl
5. Persona (1966)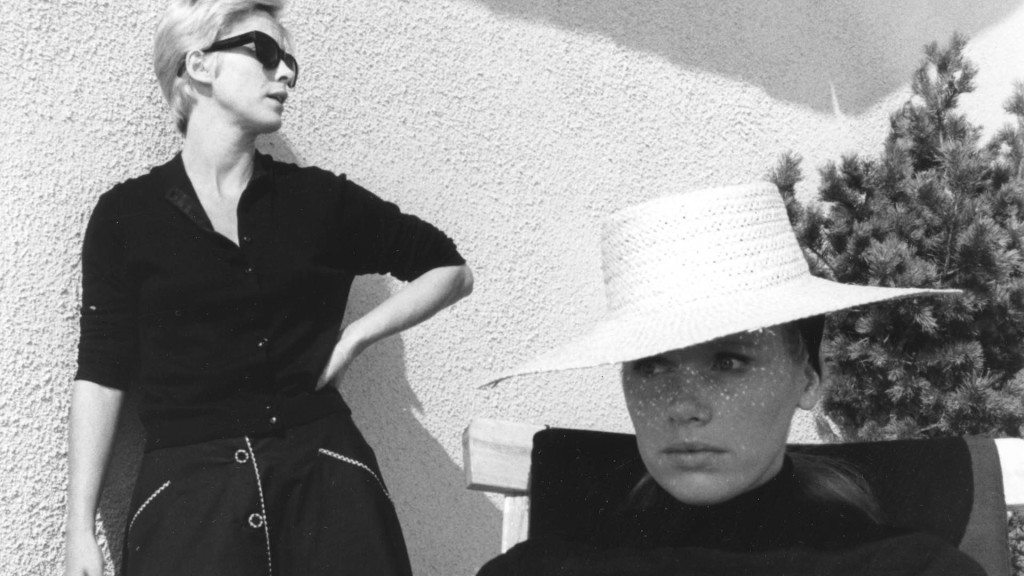 'Persona' is quite simply the best film about identity crisis. It tells the story of Alma, a nurse who is given the responsibility of taking care of a mute actress named Elisabeth. They soon move to an isolated cottage where Alma shares deeply intimate and disturbing secrets of her past life with Elisabeth. They bond in strangely mysterious ways to the point of their personalities getting merged. They switch their roles and question each other's actions and the choices made by them in their past life. There is a whole lot of pain, sensuality, vigour and sadness that Bergman infuses the film that makes it such a deeply personal experience.
Read More: Movies Like Superbad
4. The Usual Suspects (1995)
Bryan Singer's cult classic suspense thriller features one of the most famous narrations in cinema history. Kevin Spacey's Verbal Kint recounts the events, of which he himself was a part of, leading up to a deadly gun battle on a boat to a Customs Agent. The story Verbal tells gets increasingly complex as he speaks about a legendary Turkish drug lord, Keyzer Soze, who is widely regarded as the most feared personality in the drug business. Just as Verbal concludes his story and walks off towards a car waiting for him, we see Agent Kujan, the Customs Agent to whom Verbal narrated his story, in a moment of shocking epiphany as he realises Verbal's entire convoluted story-line was made up from details on a crowded bulletin board in the office in a startling game of manipulation. Kint walks off, dropping his limb, smoking a cigarette and driving off, implying that he just might be the devil who pulled the greatest trick of convincing the world that he never existed.
Read More: Movies Like The Usual Suspects
3. Memento (2000)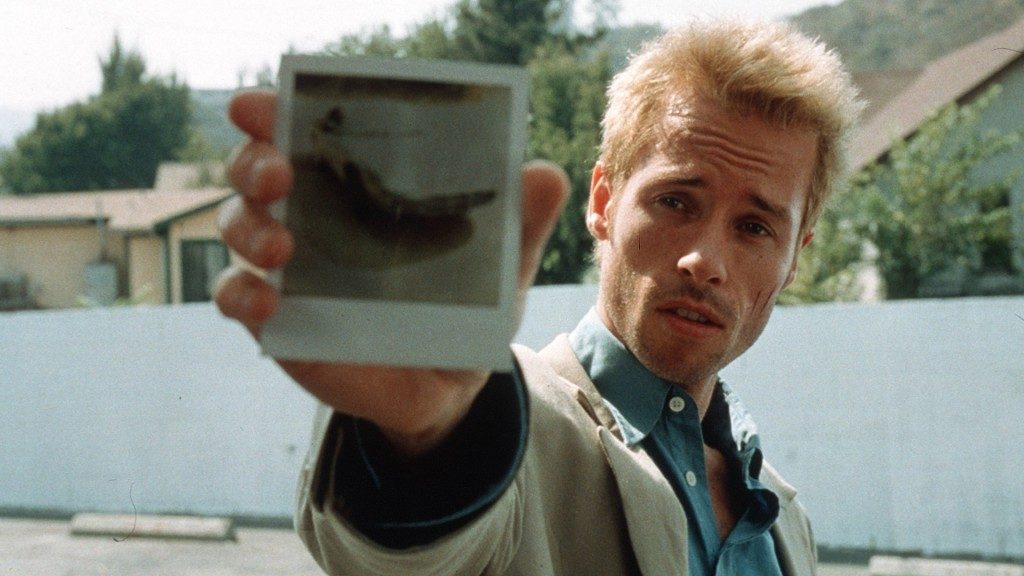 There was something so raw, dark and intriguing about the Christopher Nolan in his early indie days that has sadly withered away with his foray into the mainstream arena of Hollywood cinema. The seductive boldness with which he crafted this ingenious indie masterpiece remains untouched in his career and serves as a testament to his envy-evoking skills as a director. Known for its famous use of the reverse chronology sequence and a narrator suffering from short-term memory loss, 'Memento' is an achievement in story-telling. The film follows the protagonist's quest for vengeance as he tries to unveil the identity of his wife's murderer. Nolan uses a black and white sequence for the scenes movie forward and a colour sequence for the scenes going in reverse chronology as the ending, which is technically the beginning of the film, reveals the true identity of the protagonist and the reason behind his Sherlock play. 'Memento' is a nerve-racking examination of the human mind and what drives the human psyche to keep going.
Read More: Movies Like The Bourne Series
2. Psycho (1960)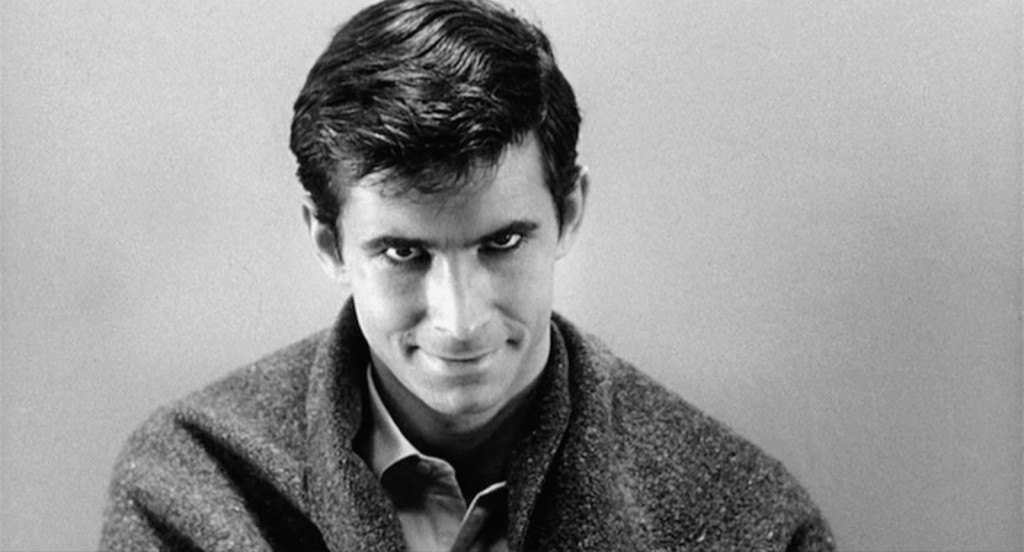 Alfred Hitchcock is considered as a pioneer of the crime thriller genre, and is credited as the founding father of anti-climaxes. The film that is remembered as the most Hitchcockian ever is Psycho, starring Anthony Perkins as the manager of the doomed Bates Motel. Initial acclaim was mixed, with many believing it to be too dark. But outstanding box office returns prompted reconsideration, which then garnered critical acclaim and four Academy award nominations. It set a new level of acceptability for violence, deviant behavior and sexuality in American films, and is considered as the earliest example of the slasher film genre. The shower scene even today is considered as the greatest cinematic scene filmed on celluloid.
Read More: Movies Like American Gangster
1. Taxi Driver (1976)
Martin Scorcese and Robert De Niro came to the forefront of the industry with the 1973 film Mean Streets, which changed the face of crime-thrillers. The pair got back and created another landmark film, Taxi Driver, which is panoramic-ally considered the provenance of the neo-noir psychological thriller genre. It shadows the tale of the 30 year-old Travis Bickle, a war veteran struggling to cope with the nuances of a normal life in the society. The recurring nightmares deprive him of his sleeps at night, or for that matter at any times, encouraging him to become a taxi driver. The film was also the debut film of Jodie Foster, whose role as a teenage prostitute garnered critical acclaim and earned her an Academy nomination. It also spring boarded the career of Robert De Niro, landing him his second Academy nomination and throwing him in global limelight. The dark themes of the film, coupled with genius improvised monologues ("You talkin' to me?") made the film a distinction in numerous crime movies and broke the barrier of a happy ending with much aplomb. Travis' frustration, depression and loneliness were given prominence, and made the film revolve around it.
Read More: Movies Like 'Sicario'