We all love horror flicks that keep us guessing till the end, don't we? Apart from the jump scares and eerie backdrops, there's this nagging question of 'why?' that keeps us glued to our screens until we reach the conclusion. A perfect title that seamlessly entwines all the above elements is 'The Perfection'. Directed by Richard Shepard, this horror thriller stars Allison Williams, Logan Browning, and Steven Weber. It debuted on May 24, 2019, on Netflix. The movie introduces us to Charlotte, a troubled musical prodigy. After the death of her mother, she returns to the world of music and meets Elizabeth, a talented star student in her previous school. The story begins with an innocent relationship between the two, which soon transforms into a bizarre tale of unhinged personalities, ending with a shocking finale.
Charlotte is, of course, not right in her mind. Her past is shown via flashbacks when viewers get a glimpse into her moments of distress that led to a damaged mental state. This was especially during the time after her mother passed away. Now, when she meets the famed cellist Elizabeth, the duo quickly becomes friends. This leads to casual flirting and a night of dancing, finally culminating in sex. This is when Elizabeth invites Charlotte to accompany her on a 2-week trip across Shanghai. However, disaster strikes when Elizabeth begins experiencing severe physical problems. The story progresses to introduce more twists and turns that finally ends with an epic, unique conclusion.
'The Perfection' is a brilliantly executed thriller, with seamless writing, spectacular performances, and an impressive story arc. It keeps you on your toes till you discern the true motives of the individuals involved. We won't give any spoilers. But if you want to know, the main subject of the entire film is revenge.
Now, if you have watched the flick and you are on this page, then you must definitely be searching for movies that explore themes and ideas similar to this one. Whether it is a female-centric cast, an extreme motivation for revenge, horrific scenes, or a twisted plot, our compilation covers one or all of these elements. With that said, here's the list of best movies similar to 'The Perfection' that are our recommendations. You can watch several of these movies like 'The Perfection' on Netflix, Hulu or Amazon Prime.
10. Revenge (2017)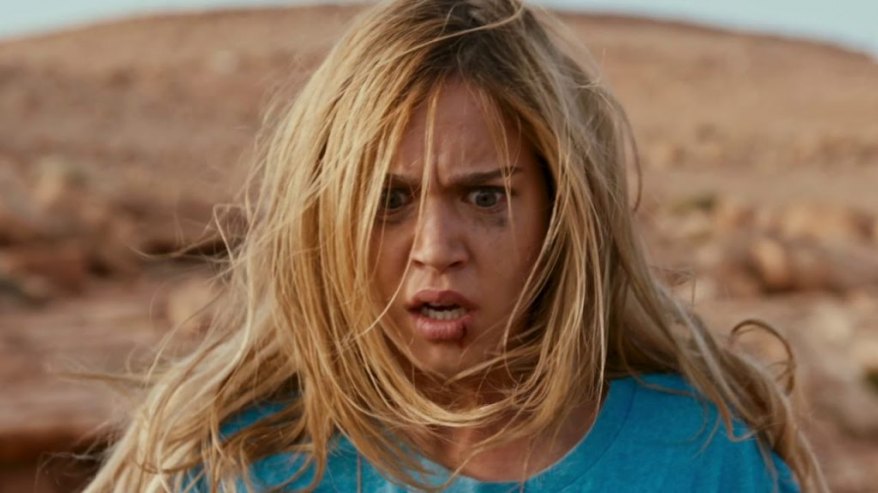 A rape-and-revenge action horror drama, 'Revenge' is a French film written and directed by Coralie Fargeat. It stars Matilda Lutz, Kevin Janssens, Vincent Colombe, and Guillaume Bouchède. The story introduces us to Jen, who is on a romantic getaway with her well-to-do lover, Richard. However, things take a bad turn when two of Richard's sleazy friends arrive at the location. Each of them makes uncomfortable passes at Jen, which finally leads to Jen being brutally assaulted and left for dead. But fortunately for her, she survives and plans for the ultimate gory revenge.
9. I Spit on Your Grave (2010)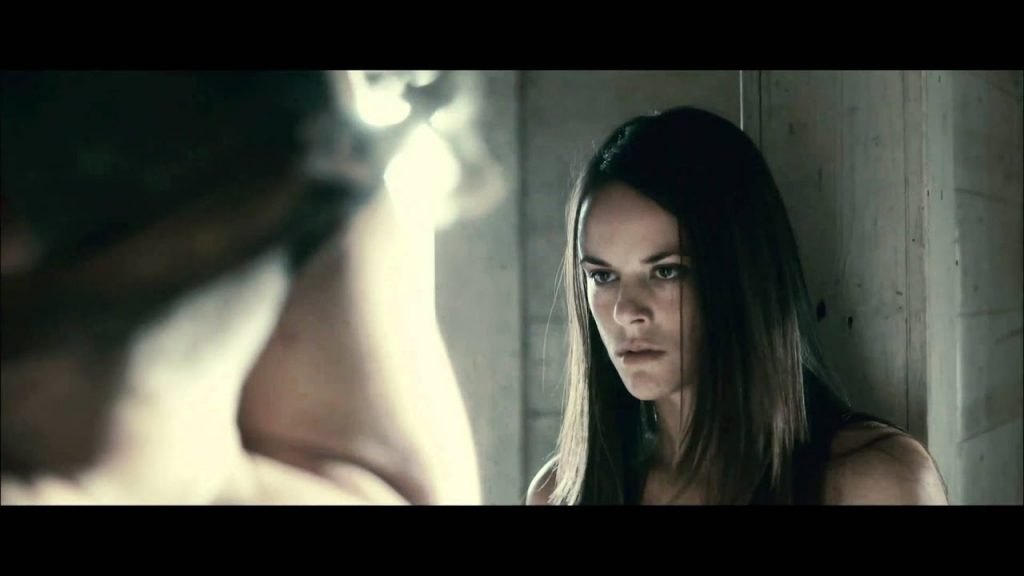 'I Spit on Your Grave' is centered around a writer named Jennifer, who rents a secluded cabin in the woods so that she can finish her latest novel. But then, a certain gang of thugs, who had been stalking her all this while, break into her home and savagely rape her. Broken both physically and emotionally, Jennifer now embarks on her extreme mission for vengeance — taking down each attacker at a time and inflicting pain that often surpasses her own experience.
8. I Saw the Devil (2010)
Directed by Kim Jee-Woon, 'I Saw the Devil' is a Korean horror thriller written by Jee-Woon and Park Hoon-Jung. It stars Lee Byung-Hun and Choi Min-Sik in major roles and revolves around a NIS agent Kim Soo-Hyun. After his fiancee is stranded on a highway, a psychopathic killer takes advantage of the situation and viciously murders her. Kim Soo-Hyeon discovers her severed head in a river and vows to avenge her death. He meets the perpetrator Kyung-Chul but allows him to go free after a brutal beating. Thus begins a twisted chase of cat and mouse that ends with unforeseen, ghastly circumstances.
7. Savaged (2013)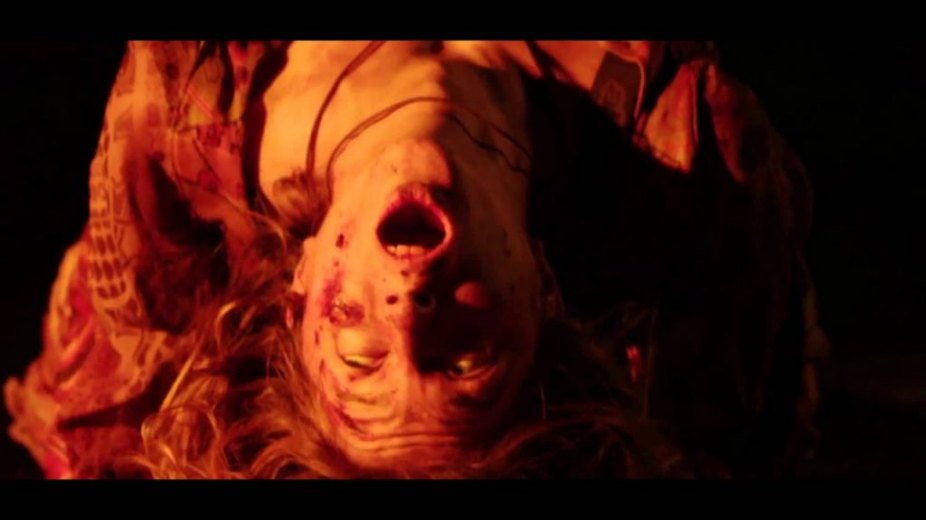 'Savaged', directed by Michael S. Ojeda, stars Amanda Adrienne as the protagonist. With an impaired hearing and a kind heart, 24-year-old Zoe decides to travel across the vast, barren American Southwest desert in order to move in with her boyfriend. Unfortunately for her, on the way, she is attacked by a group of sadistic white supremacists who abduct and torture her, finally leaving her for dead in a shallow grave. She is resurrected by a native American Shaman via an ancient ritual. But a bitter wandering spirit of a dead Apache takes control of her revived soul. Seeking vengeance, Zoe embarks on a quest to weed out people who had wronged her, one at a time.
6. The Last House on the Left (2009)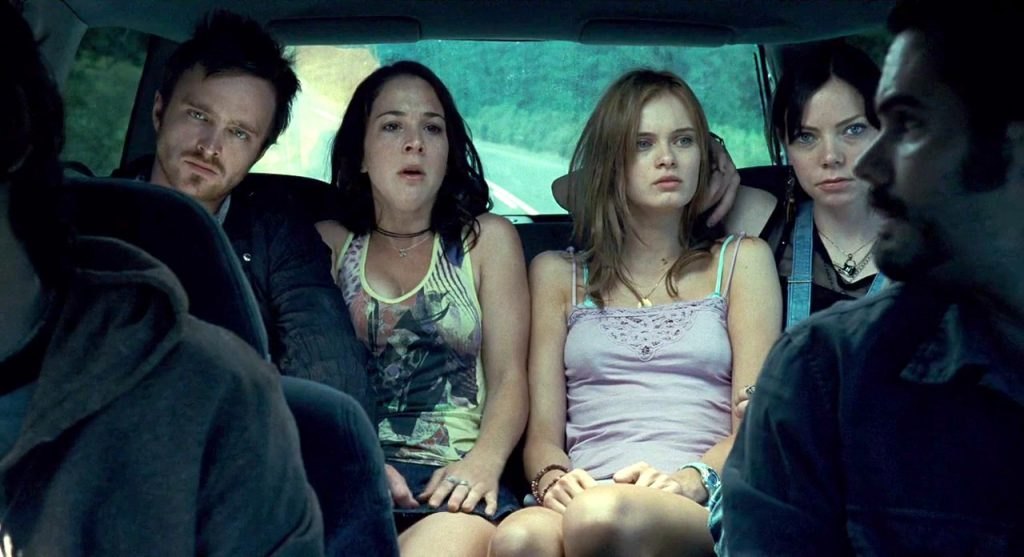 'The Last House on the Left', directed by Dennis Iliadis and written by Carl Ellsworth and Adam Alleca, is a horror thriller drama and a remake of the 1972-released eponymous film. Starring Tony Goldwyn, Monica Potter, Garret Dillahunt, Spencer Treat Clark, Martha MacIsaac, and Sara Paxton, it introduces us to the parents of Mari Collingwood, who seek vengeance from a group of strangers who had taken shelter in their home during a thunderstorm and assaults their daughter.
5. Mandy (2018)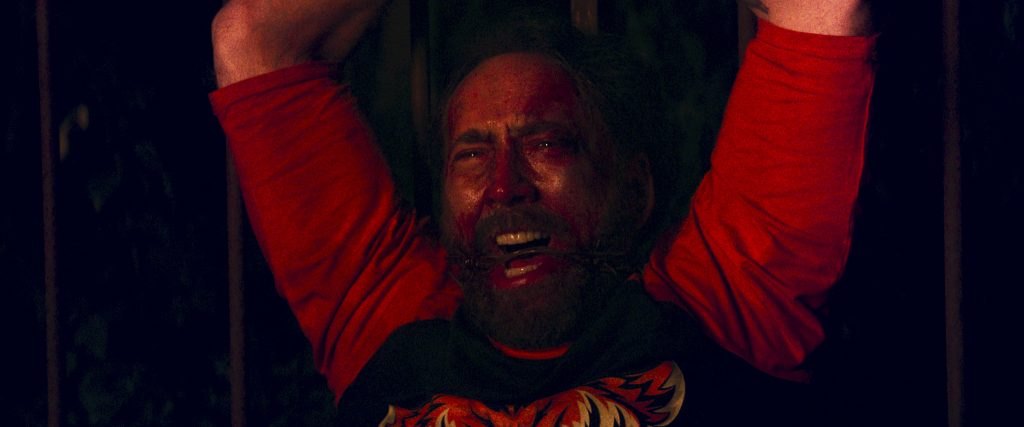 Set in the 1980s, 'Mandy' is centered around a lumberjack named Red, who lives in a remote cabin inside a forest. Often his girlfriend Mandy accompanies him and spends her time reading fantasy novels. Unluckily, a twisted leader of a certain cult notices her and teams up with a gang of bikers to abduct her. Red, equipped with only a crossbow and a custom-made Axe, is now on a mission to get her back while killing everyone who dares to stop him.
Read More: Movies Like Unicorn Store
4. Carrie (1976)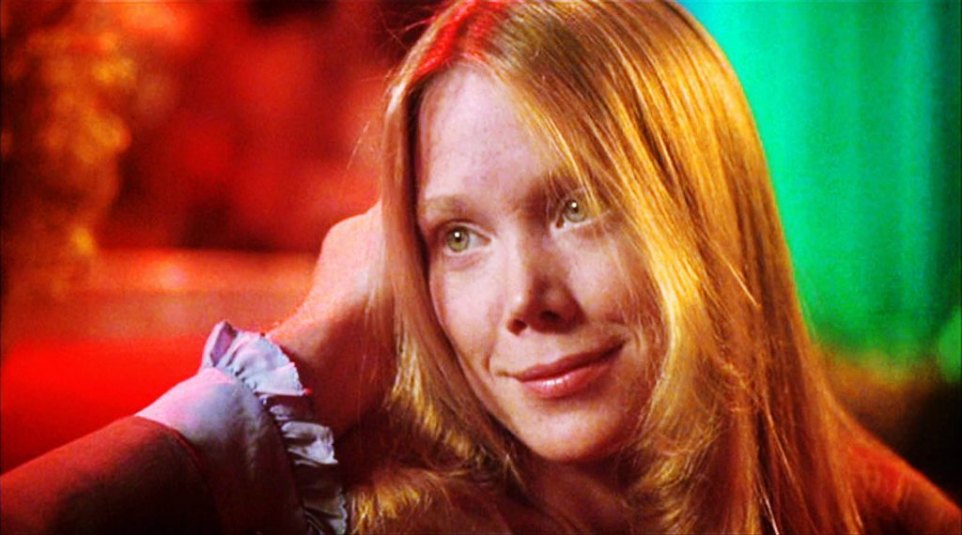 'Carrie', directed by Brian De Palma, is a supernatural horror drama, based on Stephen King's 1974-released eponymous novel. It is centered around a 16-year-old high school girl, Carrie White. Subjected to constant ridicule and bullying, she has difficulty making friends. However, when her friends tease her for her horrified reaction to her unexpected first period, one classmate sympathizes with her. The latter convinces Tommy Ross, her boyfriend and class hunk, to accompany Carrie to the senior prom. But another girl who has been banned from the prom for her continued aggressive behavior has her revenge mode on and plans a horrible prank to embarrass Carrie before the whole school. What she doesn't know yet is that Carrie is… gifted with deadly powers. And you don't ever want to make her angry!
Read More: Movies Like Hellboy
3. Martyrs (2008)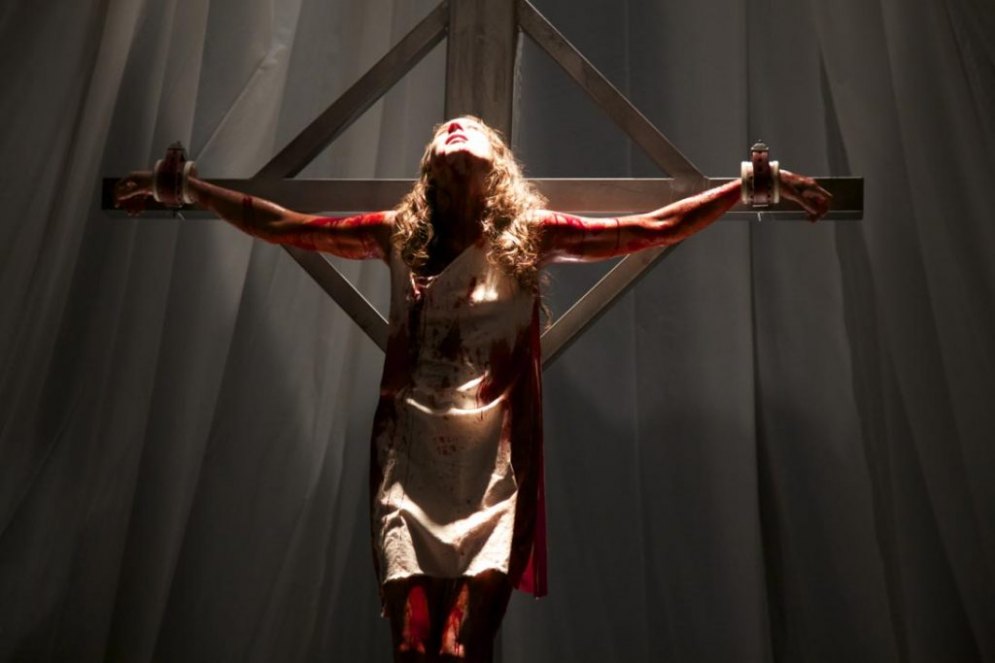 Lucie had lived as a captive, suffered trauma and torture in her orphanage. Luckily she escapes from her captors and develops a close bond with Anna, another injured soul. Set in the present era, nearly fifteen years later, Lucie believes that she has finally discovered her tormentors and wipes out the entire family. After the incident, she has repeated visions of an emaciated and horribly deformed creature. She wonders if this grotesque female entity is actually a reality or a figment of her own imagination. Sadly, before long, Anna unravels that some horrors require transcendence before salvation. Written and directed by Pascal Laugier and starring Morjana Alaouiand Mylène Jampanoï, 'Martyrs' was quite controversial after its release and was associated with the New French Extremity movement.
Read More: Movies Like The Curse of La Llorona
2. Shutter (2004)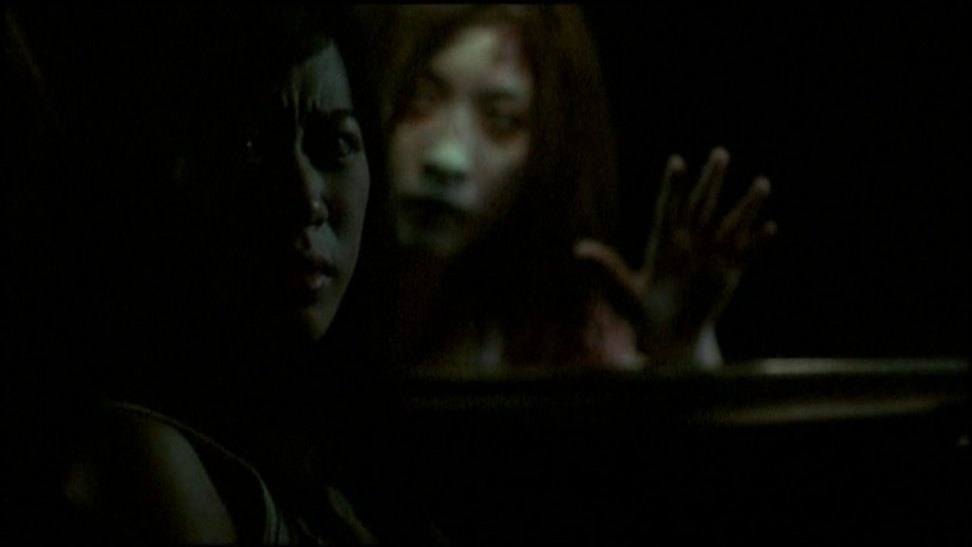 After Jane hits a young woman with her car, she and her photographer boyfriend, Tun, begin seeing a shadowy apparition haunting the background of Tun's photographs. Jane suspects that the figure is the vengeful spirit of the young woman from the accident. She does some research and soon discovers that the girl, Natre, was, in fact, a previous classmate of Tun. This leads to her uncovering a shocking secret.
Read More: Movies Like UglyDolls
1. Orphan (2009)
Kate and John Coleman wish to give a new try to their relationship and solve the problems in their troubled marriage after the loss of their baby. Finally, the duo decides to adopt a child. They visit an orphanage and meet 9-year-old Esther. Well-educated and intelligent, Esther immediately impresses the couple. Their son, Daniel, is not much fond of his new sister. But his deaf-mute sibling, Max, is enchanted with her from the start. Gradually, Kate starts to feel that Esther is manipulative and might even be psychologically damaged. John, however, does not pay much attention to his wife's misgivings. Kate gives a call to Sister Abigail at the orphanage and comes to know that Esther has a troubled and mysterious history. Kate delves further into Esther's history and finally unravels that the sweet orphan is not what she appears to be.
Read More: Movies Like Brightburn