Reality bites! Yes, at times, our day-to-day reality turns and bites us with its mediocrity. All of a sudden, we are fed up with this dull existence. While some may wonder "where have my dreams gone?", most of us turn towards one thing to boost our senses — supernatural movies and TV shows. Thankfully, Netflix aligns some of the best original series and movies in this section. So, here's the list of really good supernatural shows on Netflix that are available to stream right now:
12. Locke & Key (2020 -)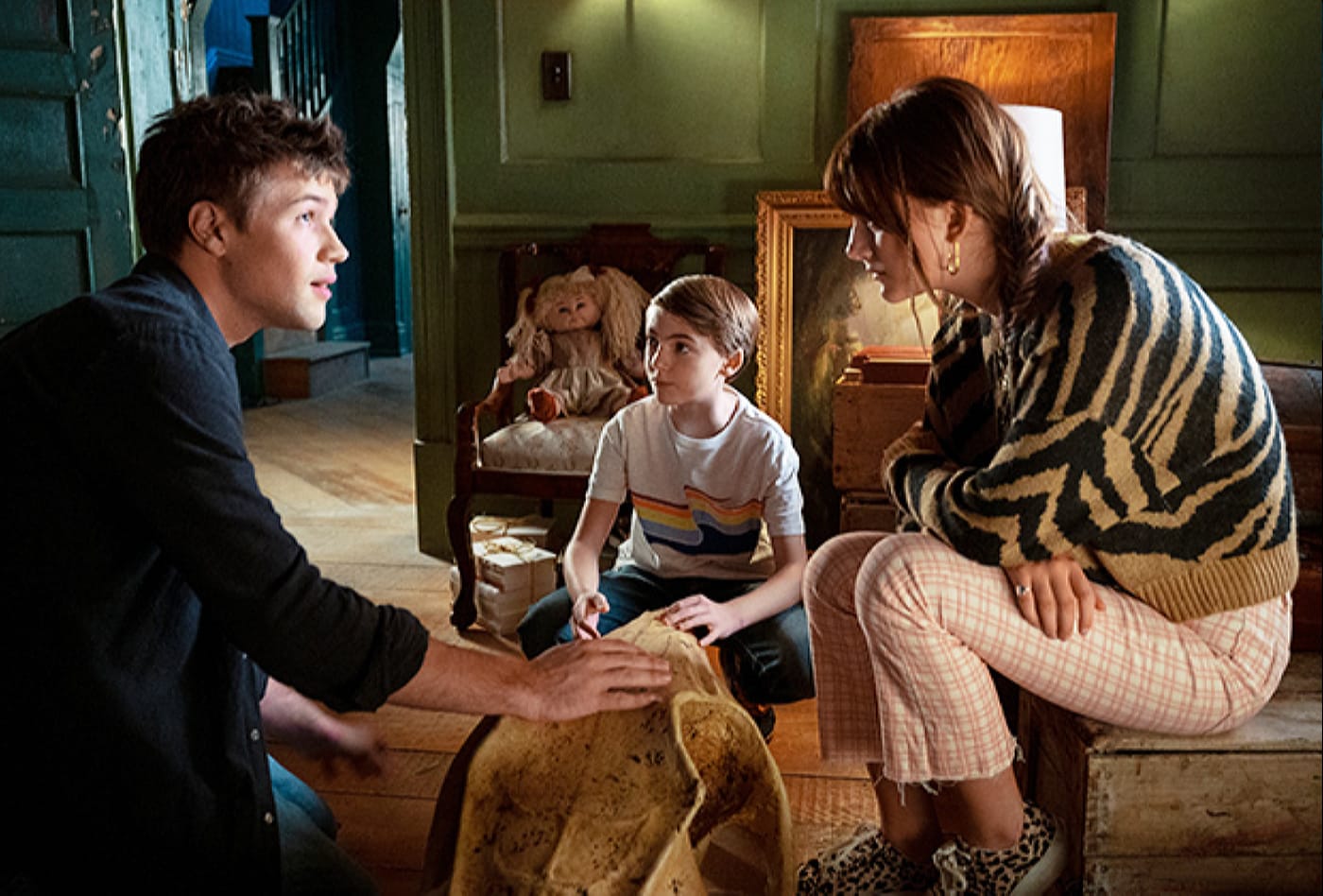 Inspired by Joe Hill and Gabriel Rodríguez's comic book of the same name, 'Locke & Key' is a fantasy horror drama television series developed by Carlton Cuse, Meredith Averill, and Aron Eli Coleite. When Nina Locke's husband Rendell is brutally murdered by his own student, she has no other choice but to move to his family home in Massachusetts. She hopes to give her three children, Tyler, Kinsey, and Bode, a better life there, unbeknownst to the evil forces surrounding them. The trio accidentally comes across mysterious keys that can be used to unlock different doors in the house, but they soon learn that a demonic entity is also eager to take it in its possession for the completion of some twisted goals.
11. Mortel (2019 -)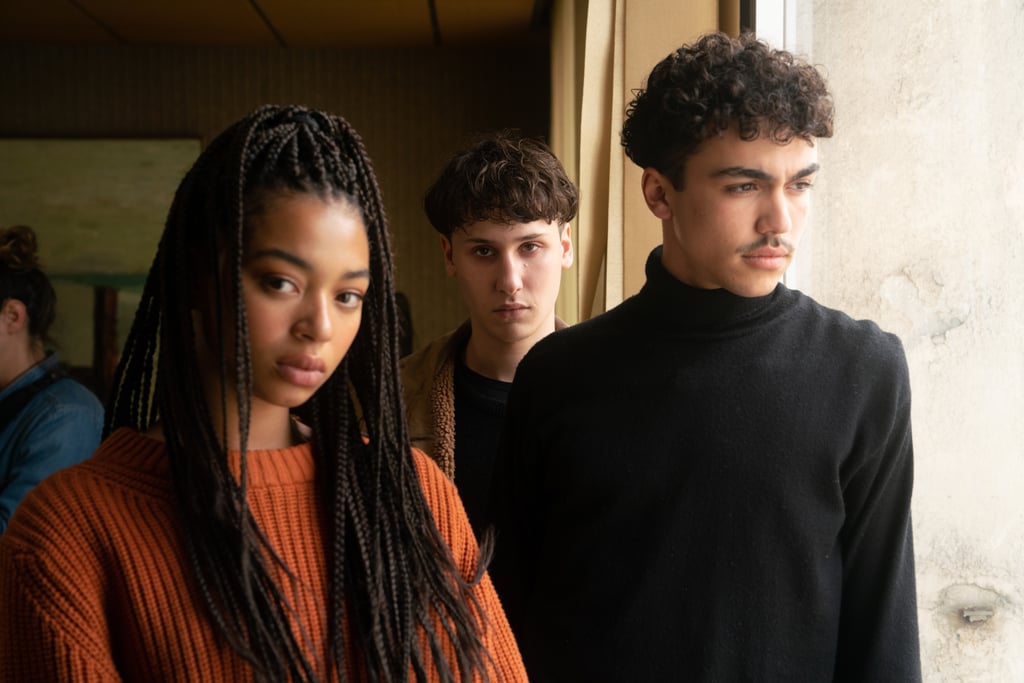 Created by Frédéric Garcia, 'Mortel' is a supernatural drama series that stars Carl Malapa, Nemo Schiffman, Manon Bresch, and Corentin Fila. The story revolves around Sofiane and Victor, two teenagers who acquire the powers to control people's actions and read their minds from voodoo god Obé. However, they must be close to each other to fully use their abilities to solve the apparent murder of Sofiane's brother, for which they got their powers in the first place. But in a strange turn of events, they take the help of Luisa to get themselves out of Obé grips so that they can use their powers freely.
10. Hellbound (2021)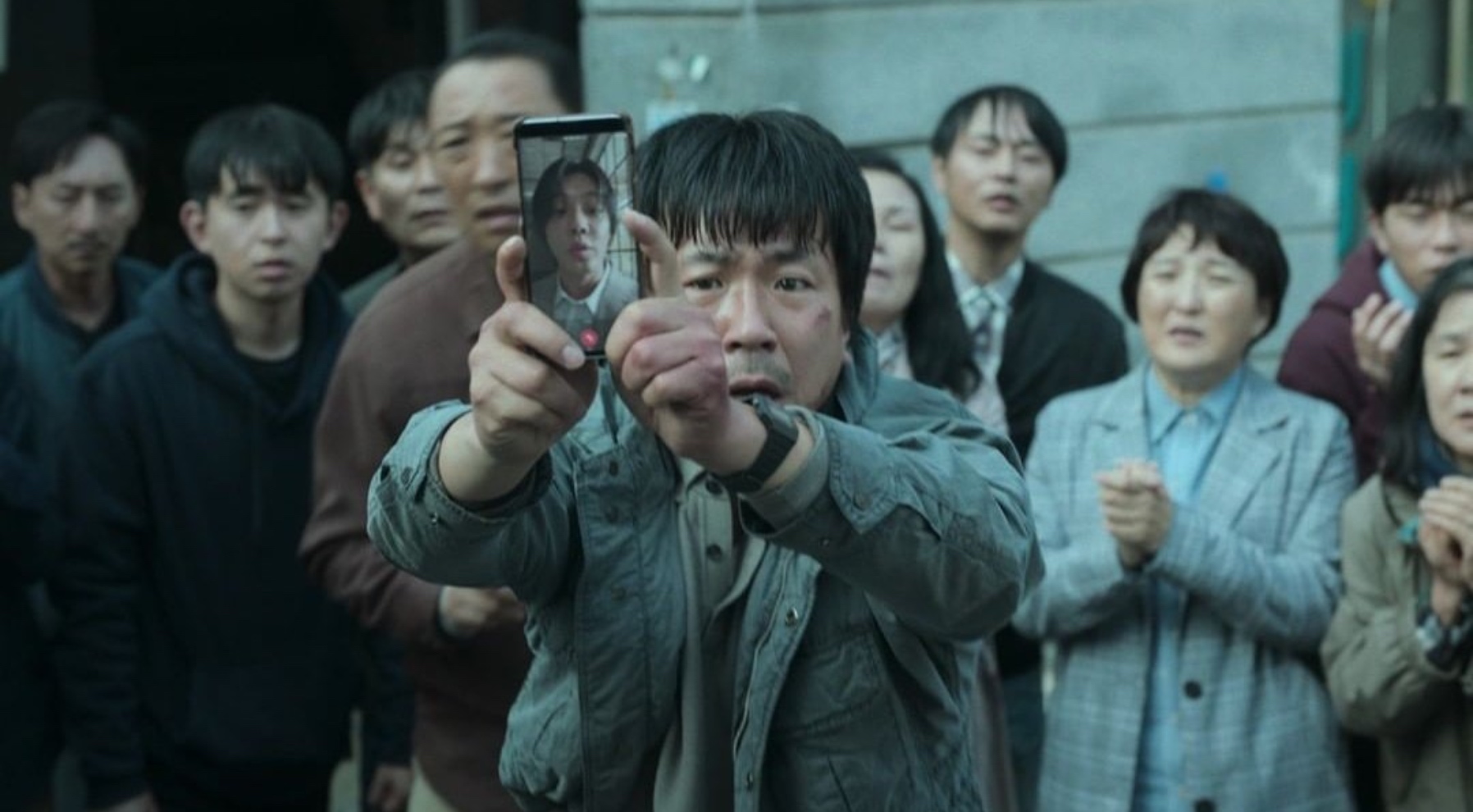 Inspired by Yeon Sang-ho's webtoon of the same name, 'Hellbound' is a supernatural television show written by Choi Gyu-seok. The show centers upon a strange phenomenon in South Korea in which an otherworldly supernatural begins called an angel begins to materialize in random places and condemn people to hell. The shocking events that unfold naturally make people disheartened but to fill up the spiritual and religious gap created by the strange incidents, two cult groups suddenly find an unexpected push. Unfortunately, the mystery behind the strange phenomenon remains unanswered as people take shocking measures to adapt to their present circumstances.
9. Post Mortem: No One Dies in Skarnes (2021)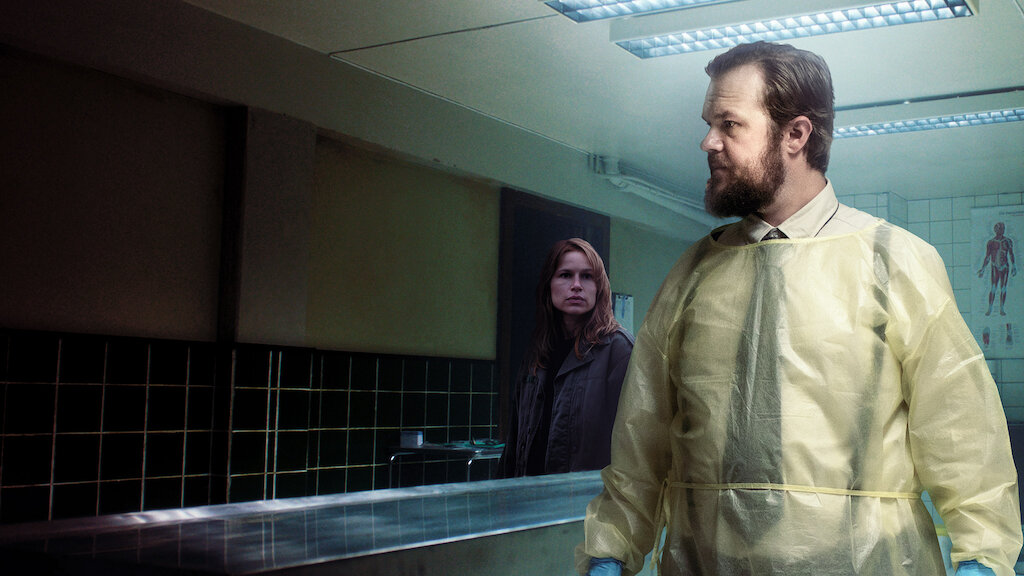 Directed by Harald Zwart and Petter Holmsen, 'Post Mortem: No One Dies in Skarnes' is a Norwegian-language television drama series. The Kathrine Thorborg Johansen and André Sørum-starrer follow Live Hallangen, a nurse from Innlandet, Norway, who comes back to life after being declared dead by the police. While the doctors come up with possible medical explanations, one of the officers investigating her case is unconvinced and remains suspicious of Live. Interestingly, the funeral home in the town is run by the protagonist's brother. But what is the connection of all of this to Live's miraculous revival? You must watch 'Post Mortem: No One Dies in Skarnes' to find out.
8. Katla (2021)
Starring Guðrún Eyfjörð, Íris Tanja Flygenring, Ingvar Sigurðsson, and Aliette Opheim, 'Katla' is a mystery-drama television series created by Sigurjón Kjartansson, and Baltasar Kormákur. When the titular volcano erupts, most people living in nearby areas flee for their lives, but some people choose to remain in the city of Vik for some reason. That's when they notice the strange phenomena of return of the people who had been dead or missing for decades. Around the same time, a volcanologist stumbles upon a meteorite buried in a glacier and tries to unravel the mystery of the strange incident while dealing with personal problems.
7. Warrior Nun (2020 -)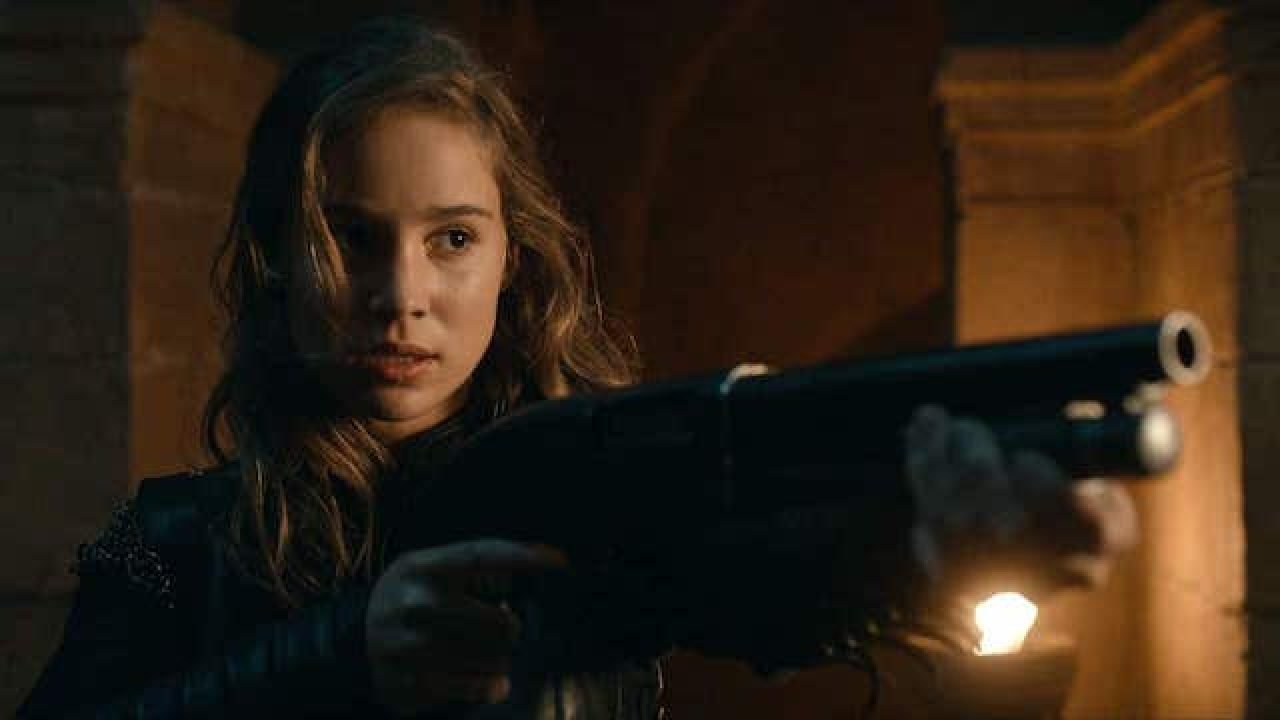 Based on Ben Dunn's comic book of the same name, 'Warrior Nun' is a supernatural fantasy streaming television series created by Simon Barry. The show revolves around a 9-year-old woman who finds out that she is now a part of the ancient Order of the Cruciform Sword just after waking up in a morgue. Now she must fight demons on Earth while the forces of both good and evil try to get her in their control.
6. My Babysitter's a Vampire (2011- 2012)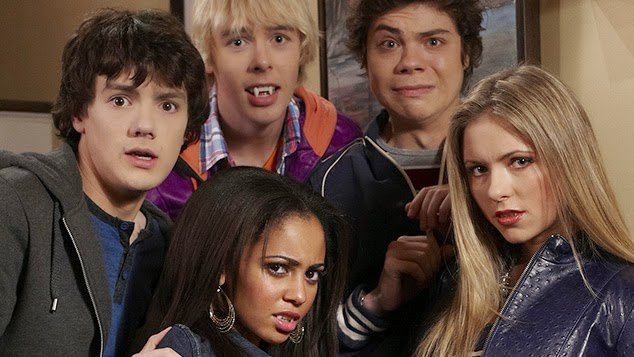 'My Babysitter's a Vampire' is also like vintage stuff for the Netflix generation. Directed by Bruce McDonald, the series earned massive popularity during the early years of this decade. 'My Babysitter's a Vampire' follows Ethan Morgan, his little sister Jane on a night in which their parents hire Erica, a high school girl to babysit the kids, But Erica's friend Sarah, a vampire, reaches Ethan's house in the place of Erika. She tells the parents that Erica has asked her to babysit the kids instead of her.
But Ethan has a vision while touching Sarah, and he notices she has no reflection in the mirror. When Sarah leaves to pick Erika up from a party, Ethan follows her with his best friend, Benny. When they see Sarah feed on a rat, they confirm their suspicion. Upon questioning, Sarah claims that she is just a fledgling vampire. Ethan, Benny and Sarah form an unlikely friendship pact. They had to fight an army of zombies, demons and other evil powers and protect their school and fellow students from apparent danger.
5. The Magicians (2015 – Present)
The magical adventure series, 'The Magicians' unfolds in the backdrop of the secretive magic academy Brakebills University. The secret institution specializes in magic. When a graduate student, Quentin Coldwater, discovers everything described in his favorite novels is true. Along with some of his friends, Coldwater digs deep into the mysterious world of the books and realizes the shocking truth that it is far more sinister than what they read on the pages.
Coldwater and his team of misfit friends embark on a journey to solve the miracle. They end up being transported into the magical world of fantasy novels. When his childhood friend Julia manages to enter the world of magic and spells, the plot thickens. Four seasons of 'The Magicians' are currently streaming on Netflix. Coldwater and his team have two tasks ahead, to rescue his childhood friend and to save the world from a looming doom.
4. Van Helsing (2016 -)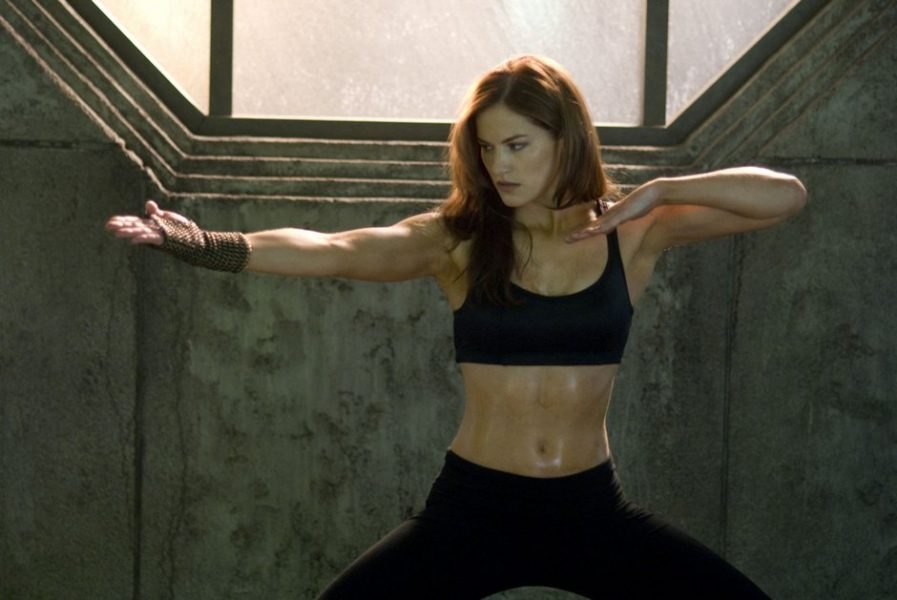 Netflix's vampire saga 'Van Helsing' centres around Vanessa Helsing, the daughter of legendary vampire hunter Abraham Van Helsing. Season 3 of the iconic series starts when Vanessa has been bitten by a shape-shifting veteran vampire who is connected with the Van Helsing lineage. As an aftermath of the encounter, Vanessa resurrects once again, five years ahead into the future. But the world is in the hands of vampires and needs a savior at any cost.
Now, Vanessa has two tasks ahead — to save the world from the widespread vampire invasion and deal with the family's great legacy as vampire hunters. Eventually, she realizes that both tasks are inseparable and are two sides of the same coin. In the final showdown, she shoulders humanity's last hope as the world slips closer to the edge of utter chaos and darkness. 'Van Helsing' features Kelly Overton and Jonathan Scarfe in the lead roles. All seasons of the show are now available to stream on Netflix.
Read More: Best Romantic Shows on Netflix
3. Sense8 (2015 – 2018)
'Sense8' is the tale of eight strangers, who share a mysterious mental and emotional network exclusively between them. Since each of them hails from a different culture and place, the connection makes them both terrified and excited at the same time. It's the moment of epiphany they shared at the time of death that causes this unnatural phenomenon.
Perplexed by the new power, they start to figure out the events that led to their transformation. But when the mysterious man, Jonas, steps into the plot with an offer to help them, and another dangerous stranger, Whispers, attempts to hunt them down, the eight of them realize they are in grave danger. With their power to access a Sensate's mind, thoughts and dreams by staring into their eyes, their very existence is at stake.
All episodes of the two seasons of the show, which feature Miguel Ángel Silvestre and Max Riemelt in the lead, are available to stream on Netflix. Each episode depicts the Sensates interacting with one another and presents the exchanges from the point of view of any one of the eight. Slowly, the introspection starts revealing their differences and similarities as human beings.
2. Wynonna Earp (2016-)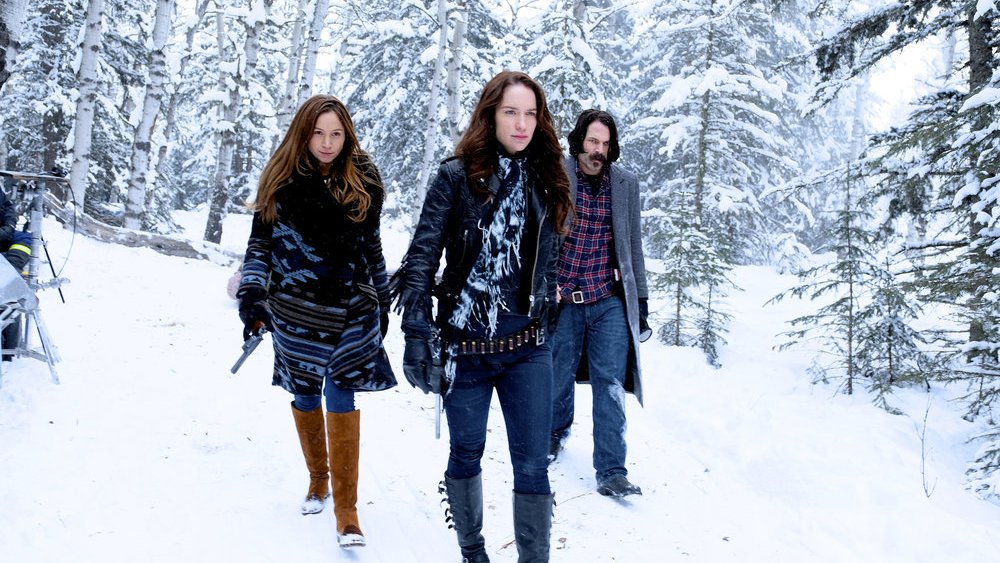 'Wynonna Earp' is the great-granddaughter of the legendary demon protector, Wyatt Earp. When she reluctantly takes over as the heir of her great-grandma, Wyonna has a whole new slew of demons, ghosts, and other evil creatures to deal with. Her dysfunctional crew, which includes her sister Waverly, Waverly's girlfriend Nicole, centuries-old Doc Holliday and Black Badge Agent Dolls, must bring every paranormal to justice.
But when Revenants, the resurrected souls of the criminals Wyatt Earp had once wiped off, return for their revenge, Wyonna and her team have a fatal battle ahead. All seasons are available for streaming on Netflix now. Fans of 'Wynonna Earp' have been conducting rallies to protest as the production of the fourth season drags behind the schedule. They have even launched a social media campaign #FightforWynonna and raised a billboard in New York City's Times Square.
Read More: Best Horror Comedies on Netflix
1. Stranger Things (2016 -)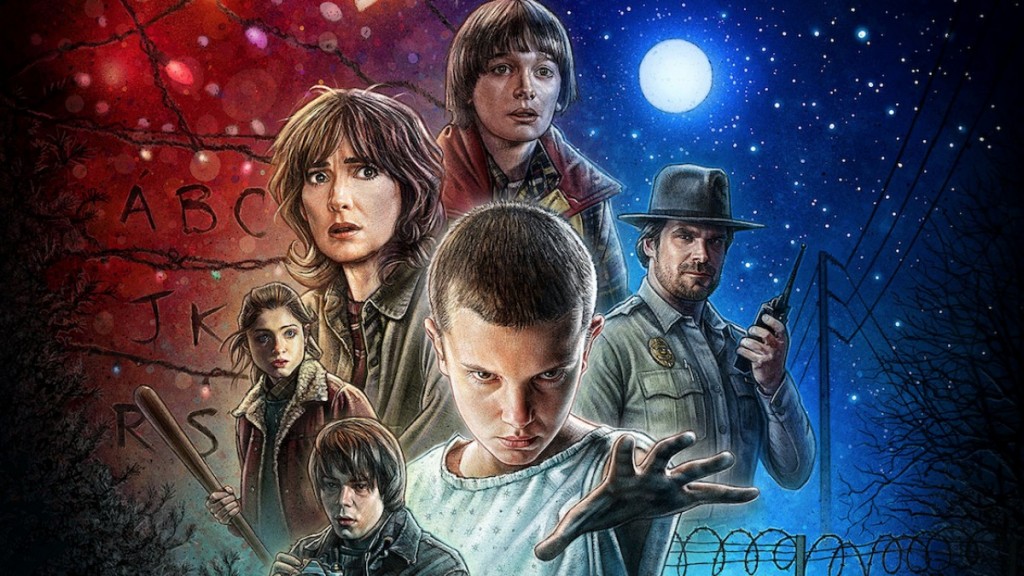 One of the most popular shows on Netflix, 'Stranger Things' follows the mysterious disappearance of a young boy. Created by Matt Duffer, Ross Duffer, the series delves deep into the mystery behind the disappearance. Soon, the small town, where nothing is a secret, is flooded with rumours about the boy. He has vanished without a trace while returning home after a night of playing Dungeons and Dragons with his 3 friends. He leaves behind a mysterious little girl with a shaved head in his place.
The search for the missing boy leads the small town people to discover deadly secrets about the mysterious little girl. Soon, the small town witnessed some gruesome murders and hooded figures start roaming through the dark corners. 'Stranger Things' features stunning performances from Winona Ryder, David Harbour, Finn Wolfhard, Millie Bobby Brown, Gaten Matarazzo, Caleb McLaughlin, Natalia Dyer, Charlie Heaton, Cara Buono, Noah Schnapp, Sadie Sink, Joe Keery, and Dacre Montgomery. The huge popularity of the show has pushed Netflix to go for a third season which is lined up for a July 4, 2019 release. The two seasons of this must-watch series are available for streaming on Netflix now.
Read More: Best Horror Shows on Netflix